The Most Underrated Chain Restaurant in America
If you've never been to Waffle House, you're missing out.
When you hear "chain restaurants," you probably think of Applebee's and Chili's, or maybe fast-food chains like McDonald's and Burger King. But Southerners know there's one chain restaurant that stands above the rest: Waffle House.
From helping people understand the severity of natural disasters with the Waffle House Index to providing late-night meals to everyone from college students to truck drivers, Waffle House is an American institution. The chain is open 24/7, even on holidays (and yes, this writer has enjoyed Christmas dinner at Waffle House). And any Southerner who's had to defend Waffle House to Northerners who haven't eaten there before knows that it's wildly underrated.
And for more, don't miss these 15 Classic American Desserts That Deserve a Comeback.
Waffle House serves way more than breakfast
Yes, the signature waffles are great, especially with chocolate chips or peanut butter added to the batter. But anyone who's had their praise for Waffle House met with someone saying "Oh, I like IHOP" knows that the two chains have nothing in common.
In addition to the Breakfast Favorites section, with waffles and those world-famous hashbrowns, Waffle House's menu features lunch and dinner options like burgers, Texas cheesesteaks, and even T-bone steak dinners. My personal favorite order? Head to Waffle House with a friend and split one waffle and one cheesesteak for the best of both worlds.
Whether you're at Waffle House for breakfast, brunch, or dinner, there's sure to be a meal that fits your cravings. (Well, unless you're craving a plate of fresh vegetables, although there is a salad section of the Waffle House menu, too.)
Waffle House's price points are dirt-cheap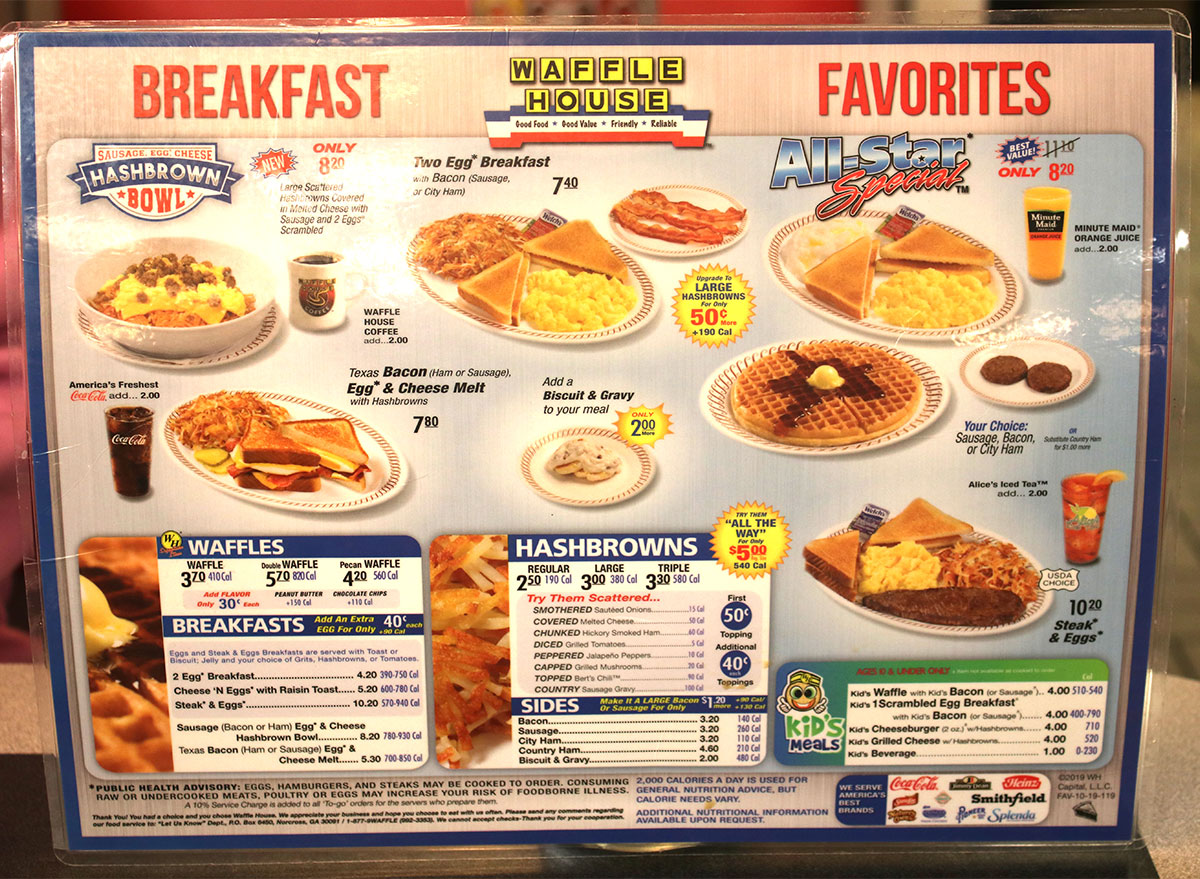 One major reason Waffle House is an underrated chain is how affordable everything is. You could easily eat at Waffle House for under $10 a person, even if you're ordering meat-based dishes and beverages to go with your meal.
Your food will arrive at your table in record speed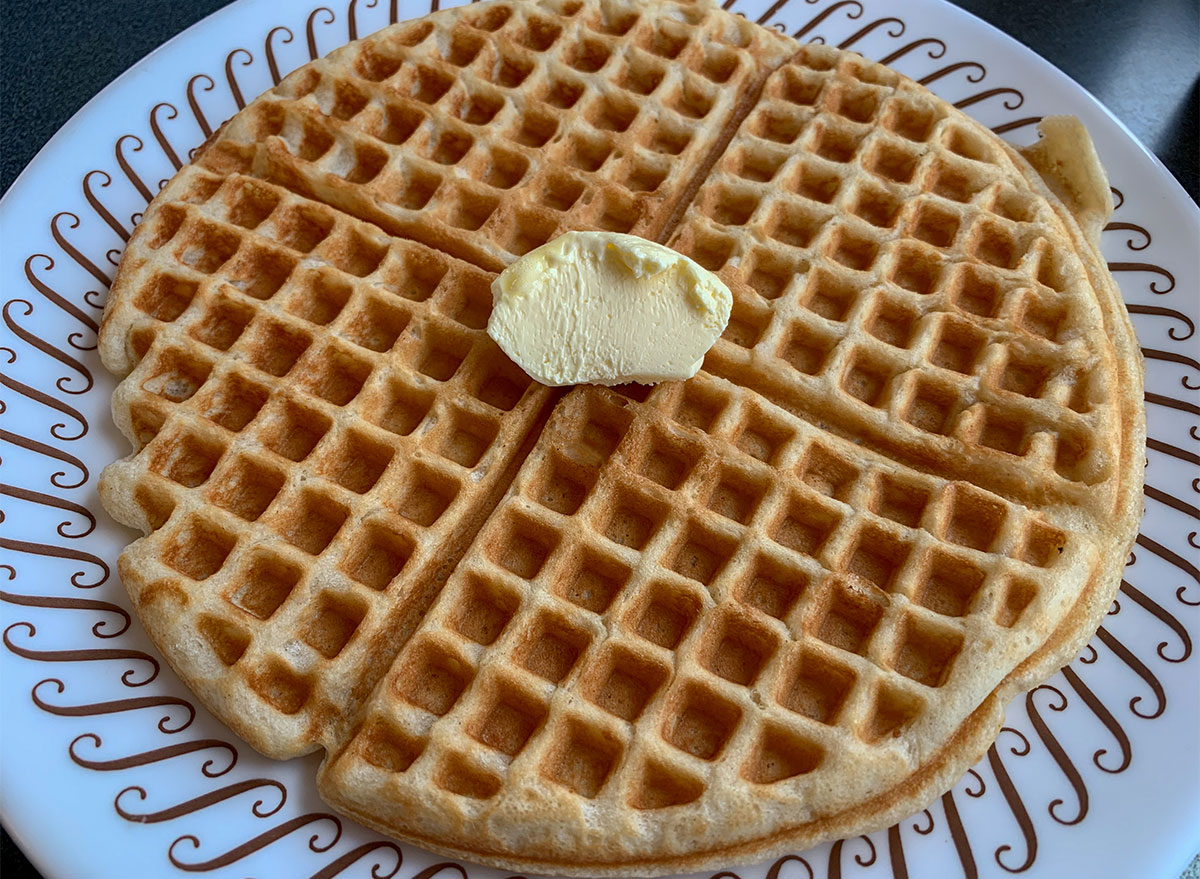 Waffle House is often faster than a drive-thru or a fast-casual spot, even though it's a place where servers come to your table. And you'll get to watch the cooking process in action—the kitchen is in the same spot as the dining room. There's nothing like seeing your waffle batter en route to the waffle maker or watching your eggs cook on the grill pan.
And for more on the chain, don't miss these 15 Things You Didn't Know About Waffle House.
The hash browns are a must-order at Waffle House
These aren't the fried hashbrown patties you'll find at McDonald's or in your local grocery store freezer. Waffle House's hashbrowns are "scattered on the grill," then topped with your favorite vegetables and meats. Ordering the hash browns is just plain fun, too: You get to tell your server you want them "diced" with tomatoes or "smothered" with onions. If you wanted to, you could order hash browns "all the way" and just eat that as your meal.6254a4d1642c605c54bf1cab17d50f1e
Waffle House has the friendliest servers in the game
As delicious as Waffle House's food is, the real star of the restaurant chain is its employees. Everyone from the cooks to the servers seems to be smiling at Waffle House, and it's common for staff to hold lengthy conversations with diners. You'll feel like a part of the family at Waffle House, which is what makes it such a Southern gem.
And for more, check out these 108 most popular sodas ranked by how toxic they are.
Meghan De Maria
Meghan De Maria is a senior editor at
Eat This, Not That!
, specializing in food, product, and restaurant coverage.
Read more about Meghan
More content from
Restaurants