I Tried 5 Deli Sandwiches at Wegmans & This Is the Most Delicious One
The popular East Coast supermarket is famous for its subs, but one special sandwich reigns supreme.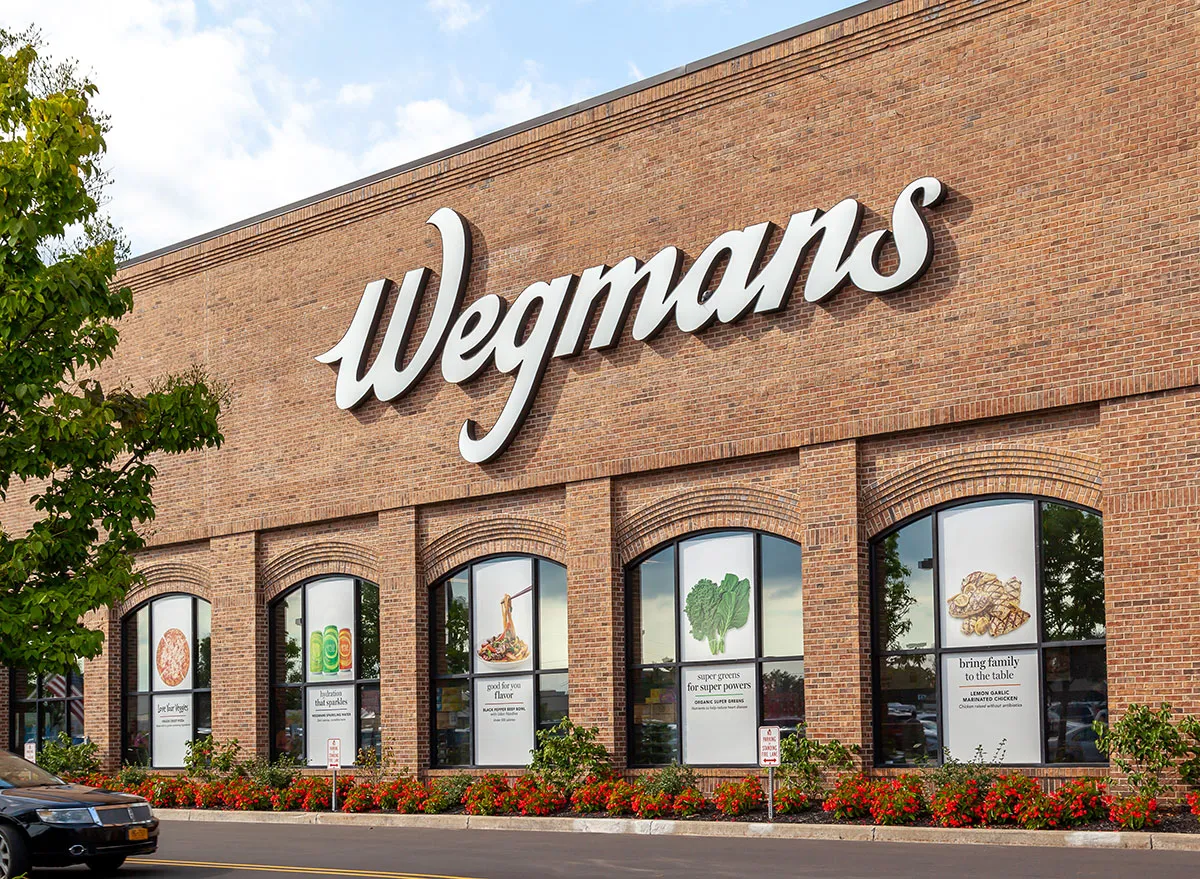 The popular East Coast grocery chain Wegmans is known for several things, including exceptional cheeses, impeccably fresh produce, and perhaps most of all, crave-worthy submarine-style deli sandwiches. Subs are such a quintessential part of the Wegmans experience that some fans can't stand the thought of going without.
In fact, when the beloved company opened its first New York City location in 2019, supporters were shocked to find out that this swanky new supermarket in Brooklyn didn't include the usual sub shop. There was outrage on social media. A preeminent food blog published a scathing op-ed. One "sandwich maniac" even launched a petition drive to convince Wegmans to immediately correct this, um, sub-par situation. Within a year, the company did just that. Now, Brooklyners like myself can get both groceries and an expertly constructed sandwich, just like shoppers at the retailer's other 100-plus stores.
Wegmans subs are substantial. Even the small size, priced at $5.49, can sometimes reach six inches long, if your sandwich maker is feeling generous. Meanwhile, the large, costing $14.99, can stretch well over a foot. At $8.99, the medium is often a smart move.
Like any good deli, Wegmans offers you countless ways to create your own or customize any of its standard subs, with six different styles of fresh-baked rolls (white, sesame, wheat, everything, ciabatta, and gluten free) as well as a slew of toppings and condiments. The retailer also spotlights several customer favorites on its posted menu.
I recently tried five of these regular faves, all on Wegmans' standout sesame roll for a more even comparison. Here's how they stacked up, each ranked in descending order from my least favorite to the absolute front-runner.
Old Fashioned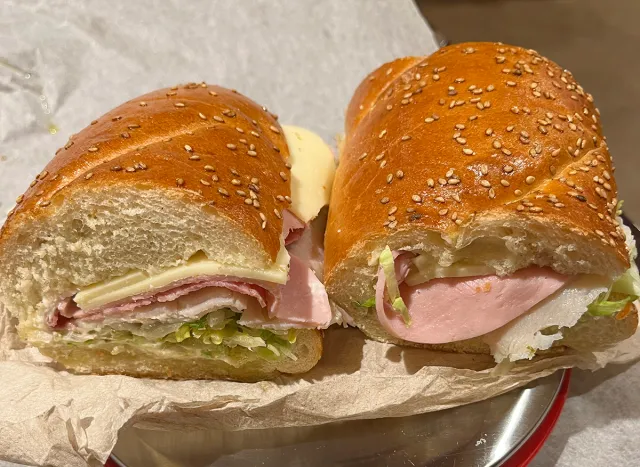 A classic combo, the Old Fashioned comes with three standard deli meats (turkey, ham, and salami), each layered in such even proportions that it's fairly difficult to discern their respective flavors. I got mine lightly slathered with mayonnaise and drizzled with Wegmans Signature Submarine Sandwich Oil (olive oil, vinegar, and oregano), which visibly soaks into the roll and helps everything go down easy. Topped with lettuce, tomato and sliced onion, it's a fresh and juicy tasting sub, if a bit basic, which is why I ranked it dead last. Old fashioned is right!
Assorted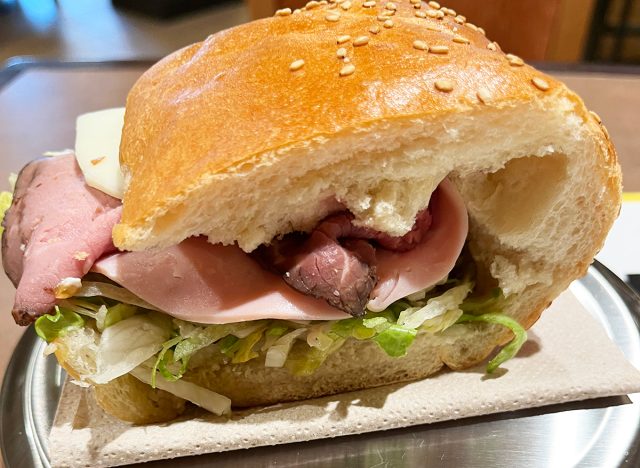 A modest upgrade, the Assorted is almost the exact same sub as the Old Fashioned, but ranks higher because of one major improvement: swapping out salami and replacing with roast beef. Wegmans' roast beef is a thing of beauty. Rare and luscious, it paints the roll's soft interior with its rosy juices. An even better move would be to simply skip the turkey and ham altogether and just pile on the roast beef.
Danny's Favorite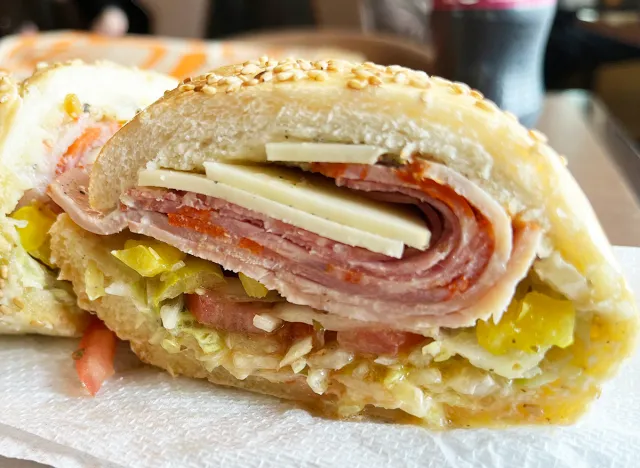 Probably the most popular item on the sub shop menu, Danny's Favorite is named in honor of the grocery chain's chairman, Danny Wegman. More than merely a name-dropper, though, the sandwich is a splendid version of the classic Italian sub, constructed with salami, capicola, spicy ham, and provolone. For added oomph, I opted for a smear of Wegmans Hot Pepper Spread, which really did the trick. Danny's is the first Wegmans sub I tried, and it did not disappoint. But it falls into the middle tier for me, because it is possible to elevate your sub-eating at Wegmans even beyond the boss' personal pick.
Meatball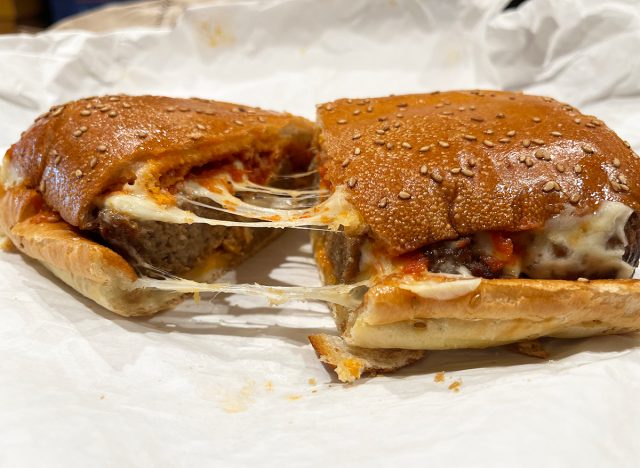 Hot subs have an unfair advantage over their cold brethren, especially at Wegmans. The fresh baked sesame roll crisps up marvelously in the toaster, imparting a dark golden crust and satisfying crunch upon every bite. That's one reason the meatball sub catapults into the runner's up slot; the other being its beautifully balanced construction. My medium sub came with four beefy, bigger-than-golf-ball-sized orbs, each sliced in half and lightly shrouded in provolone. The deft sandwich maker took it easy on both the cheese and accompanying sweet tomato sauce, allowing the savory flavor of the meatballs to stand out, as it should.6254a4d1642c605c54bf1cab17d50f1e
Buffalo Chicken Tender
Wegmans is headquartered in Rochester, N.Y., less than 100 miles from Buffalo, birthplace of the eponymous spicy hot chicken wing. So it makes sense that the grocer would make a mean Buffalo-style chicken sub. "It's spicy!" the gal at the counter warned me as she tossed strips of breaded chicken with fiery orange sauce. It tasted perfectly piquant to me, flavorful and noticeably tingly on the tongue but nowhere near the upper echelons of the Scoville scale. Nicely cooled with blue cheese, lettuce and tomato, this tasty sub is the one I can't stop thinking about, easily earning the top spot on this list.
The next time you are shopping at Wegmans, do not pass up the grocery store's sub shop—and especially, the Buffalo Chicken Tender sub.
Chris Shott
Chris Shott is the Deputy Editor covering restaurants and groceries for Eat This, Not That!
Read more about Chris