7 Worst Items To Buy at Costco Right Now, According to Customers
Several Costco food products are leaving much to be desired.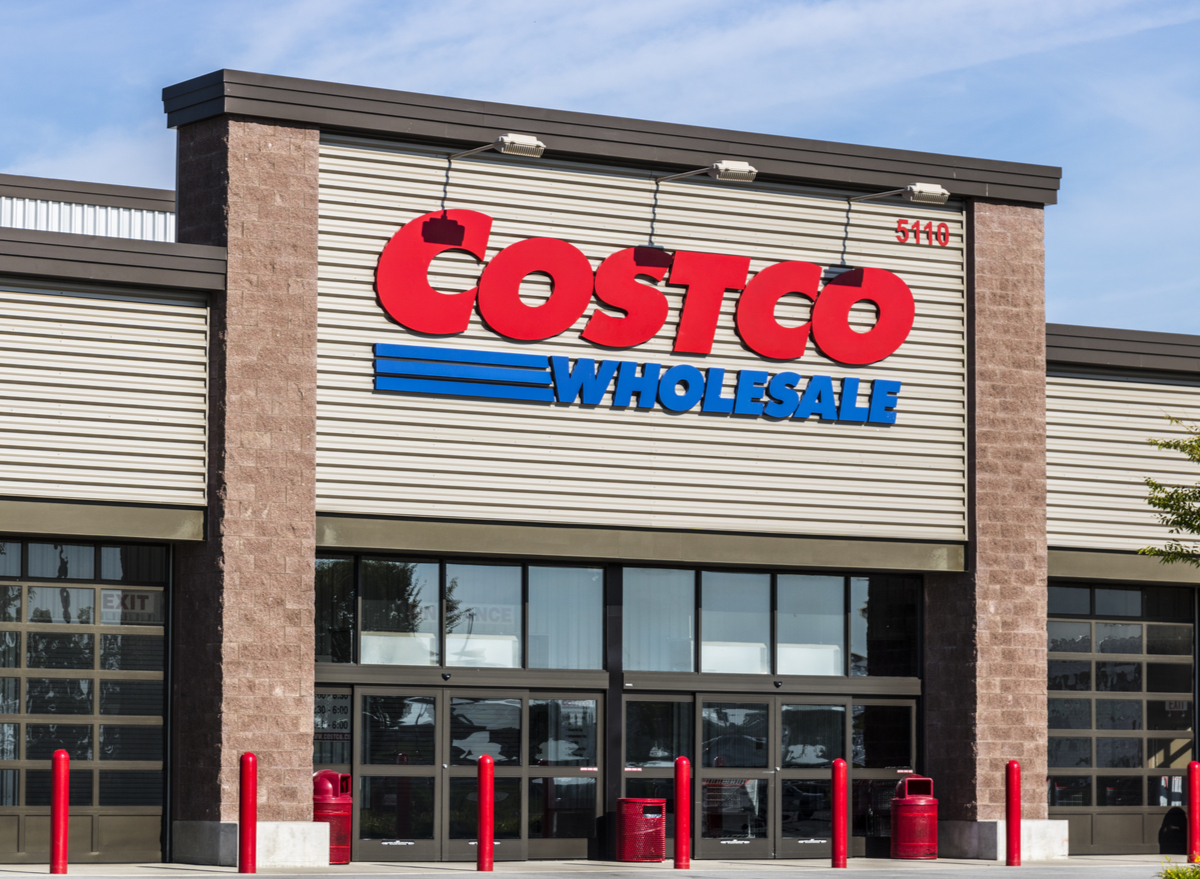 Costco is widely celebrated for its vast assortment of products, but taking a trip to the warehouse club can sometimes be a daunting experience. With so many aisles and brands to choose from, it can be difficult to ensure you're selecting the best items in the store.
Luckily, Costco fans are not shy about voicing their opinions on these products. While there are countless foods receiving significant praise, there are also many that are disappointing customers.
To help you navigate the retail chain's aisles, we rounded up some of the items that Costco shoppers have been rejecting lately on social media.
Real Good's Chicken Grande Enchiladas With Tomatillo Sauce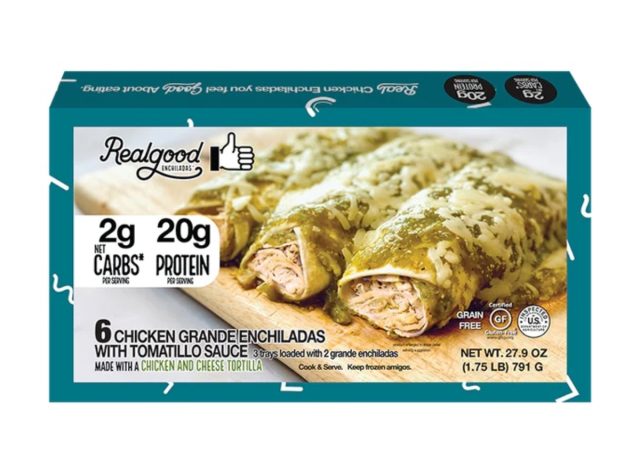 This keto-friendly frozen food doesn't appear to live up to its name, with many complaints about the product piling up on Reddit. Last month, one Redditor started a thread, writing, "Tried the Realgood brand enchiladas. Costco, WTF were you thinking? 0 out of 5 stars."
Multiple users echoed similar sentiments, with one user commenting, "I also tried these while I was on keto and they are trash. Keto is no excuse to endure these 😂." While one person described the product as a "salty mess," another said it was "Super, SUPER bland," with cheese that's "noticeably very low quality."
Real Good's Bacon Wrapped Stuffed Jalapeños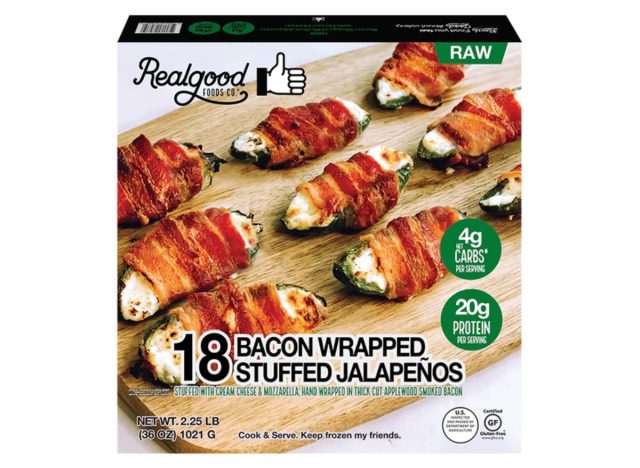 The chicken enchiladas aren't the only Real Good product that has left customers dissatisfied. In a recent Reddit thread, one user commented, "RealGood has got to be the worst brand sold." This comment received more than 230 upvotes. A couple of critics specifically pointed to the brand's Bacon Wrapped Stuffed Jalapeños.
"Ya cooked jalapeño poppers and all cheese came out and bacon didn't cook. Put in air fryer to cook bacon but barely any cheese left," one Redditor shared. "And it tasted like ~nothing~," another one added.
Kevin's Natural Foods Products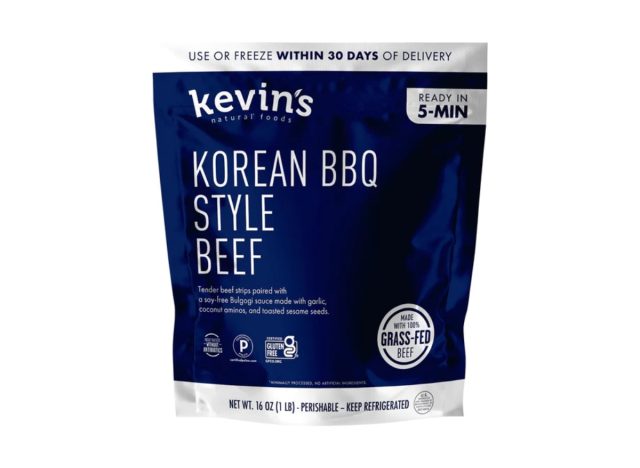 Redditors also reported having negative experiences with the brand Kevin's Natural Foods. One person expressed disappointment in Kevin's bulgogi, likely referring to the brand's Korean BBQ Style Beef, while another called out the Thai-Style Chicken and Coconut Soup.6254a4d1642c605c54bf1cab17d50f1e
Relatedly, two months ago, one Reddit user started a thread entitled "Kevins Meals- What went wrong?" Within the thread, several users voiced complaints about the brand's products, which, again, included the Korean BBQ Beef, which one user compared to dog food. Others highlighted the brand's chicken products, with one person calling a chicken item, "One of the worst Costco purchases [they] have ever made."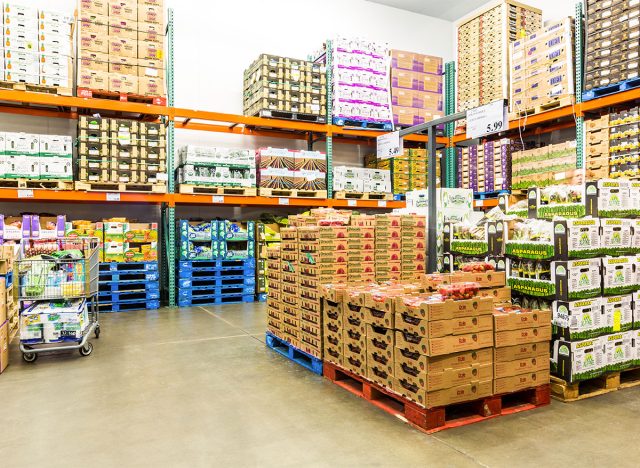 If there's one group of Costco items that consistently turns customers away, it's the produce. From bananas to potatoes, the warehouse's fruits and vegetables are repeatedly called out for going bad quickly.
"I generally avoid the produce. I'm on the east coast and have noticed a lot of Costco's produce comes from the other side of the country. As a result, it spends a lot of time in transit and doesn't stay fresh long enough after I buy it," one user noted. "Produce is the [staple] we buy elsewhere. Too many incidents with mold, rot upon slicing/prepping," another one shared.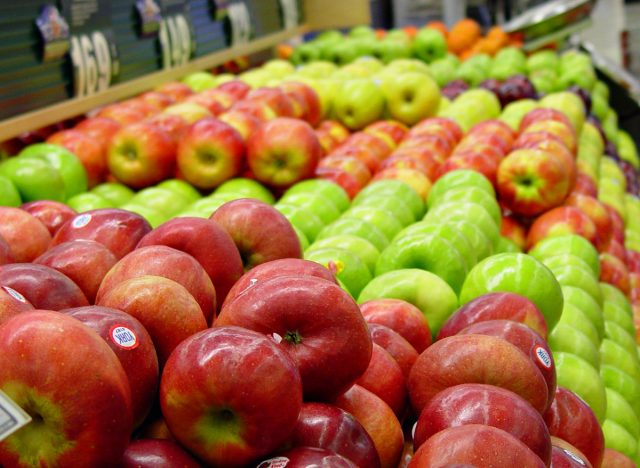 Getting even more specific in the produce department, numerous Reddit users expressed dissatisfaction with Costco's apples. While some users shared their experiences with the fruit rotting quickly, a couple of others zeroed in on the flavor of the retailer's Honeycrisp apples.
"This is gonna sound weird, but the honey crisp apples very often have an odd and uniquely bitter taste," one user began. "About 30% of the time, they're delicious but WAY too often they're just awful."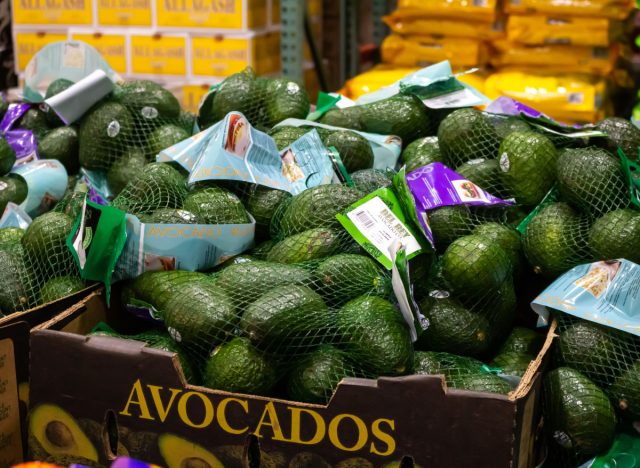 Another fruit that's been a mixed bag for Costco shoppers is the avocado. On Reddit, some users reported to have issues with the fruit, with one commenting, "I stopped buying the avocados a while ago because they wouldn't ripen properly." However, multiple Reddit users recommended buying Mexican avocados as opposed to avocados from other regions like Chile and Peru. One wrote, "the ones from Mexico ripen perfectly in a few days; the others are hard as a rock forever and end up in the trash."
Costco's sushi has sparked negative commentary on numerous occasions. Last month, one Reddit user shared a photo of the warehouse club's sushi, writing, "Assorted sushi at Tukwila, WA. Selling like hot cakes!" Despite the thread's title, not everyone welcomed the announcement with open arms.
One Redditor wrote, "Walk away. Do not buy these they are not good. The rice is way too tangy and the fish is mediocre." Another one went as far as saying the product was "some of the worst sushi [they've] ever had."
Brianna Ruback
Brianna is a staff writer at Eat This, Not That! She attended Ithaca College, where she graduated with a degree in Journalism and a minor in Communication Studies.
Read more about Brianna