7 Grocery Stores to Avoid During Your City's Reopening
You might want to steer clear of the big-box chains.
Amid the coronavirus pandemic, people are doing everything they can to keep their families safe. And while staying home as much as possible is at the top of the list, you'll still probably have to leave at some point to get food for your household. With that in mind, which grocery stores are the worst ones during the pandemic and reopening phases? Here are a few grocery stores to avoid during your city's reopening.
Some grocery and big-box stores may be more crowded than local markets, which is something to keep in mind. And multiple companies have seen strikes among essential workers demanding better working conditions. Whether you're concerned about social justice or you just want the least-stressful possible experience, here are some stores you may want to stay away from in the coming weeks and months.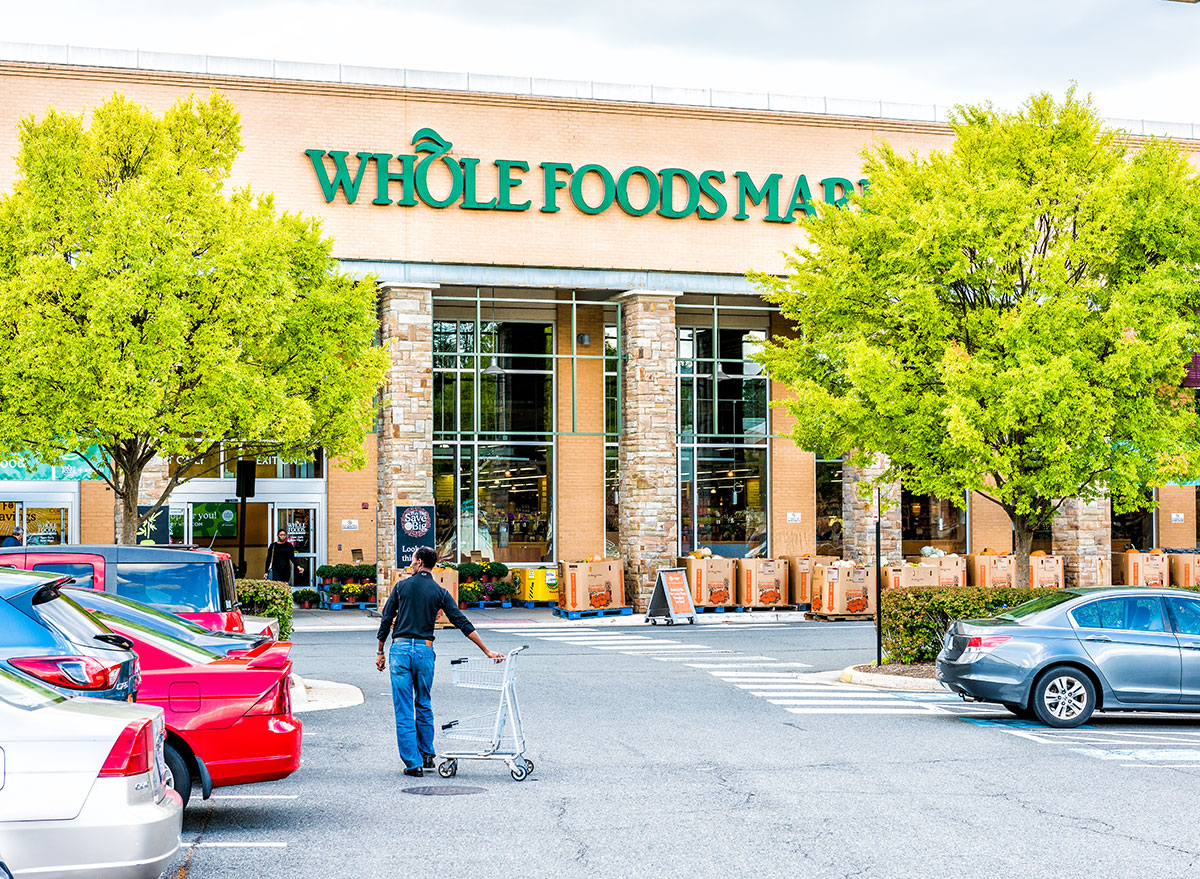 There's nothing wrong with shopping at Whole Foods, and you'll find great items to feed your family there. But many customers are boycotting Whole Foods in solidarity with workers who are protesting against their employer. Whole Foods employees, along with workers from Instacart and Amazon, are asking for hazard pay and better health conditions. If you want to support them, you can frequent other retailers as the fight for better treatment continues.
Whole Foods, for its part, has shared a statement about its safety measures, as well as the backlash, with EatThis.com. "We continued to operate our stores and serve our customers without interruption. Our 95,000 Team Members are doing heroic work, and it is disappointing that this small but vocal group—some of whom are not employed by Whole Foods Market—continues to misrepresent their views and the full extent of Whole Foods Market's actions in response to this crisis," a Whole Foods Market spokesperson said in the statement. "We are deeply grateful for our Team Members' extraordinary work to provide a critical service in our communities and have implemented extensive measures to ensure their health and safety, which remains our highest priority. Along with increased pay and benefits for Team Members in our stores and facilities, we have implemented enhanced cleaning protocols, social distancing and crowd control measures, we require temperature screenings and face masks for in-store workers, and in addition to providing face masks, we offer gloves and personal face shields for added protection. The measures we are taking to protect employees are audited daily to ensure we are meeting and exceeding health authority guidelines as well as the protocols we proactively put in place to protect our Team Members."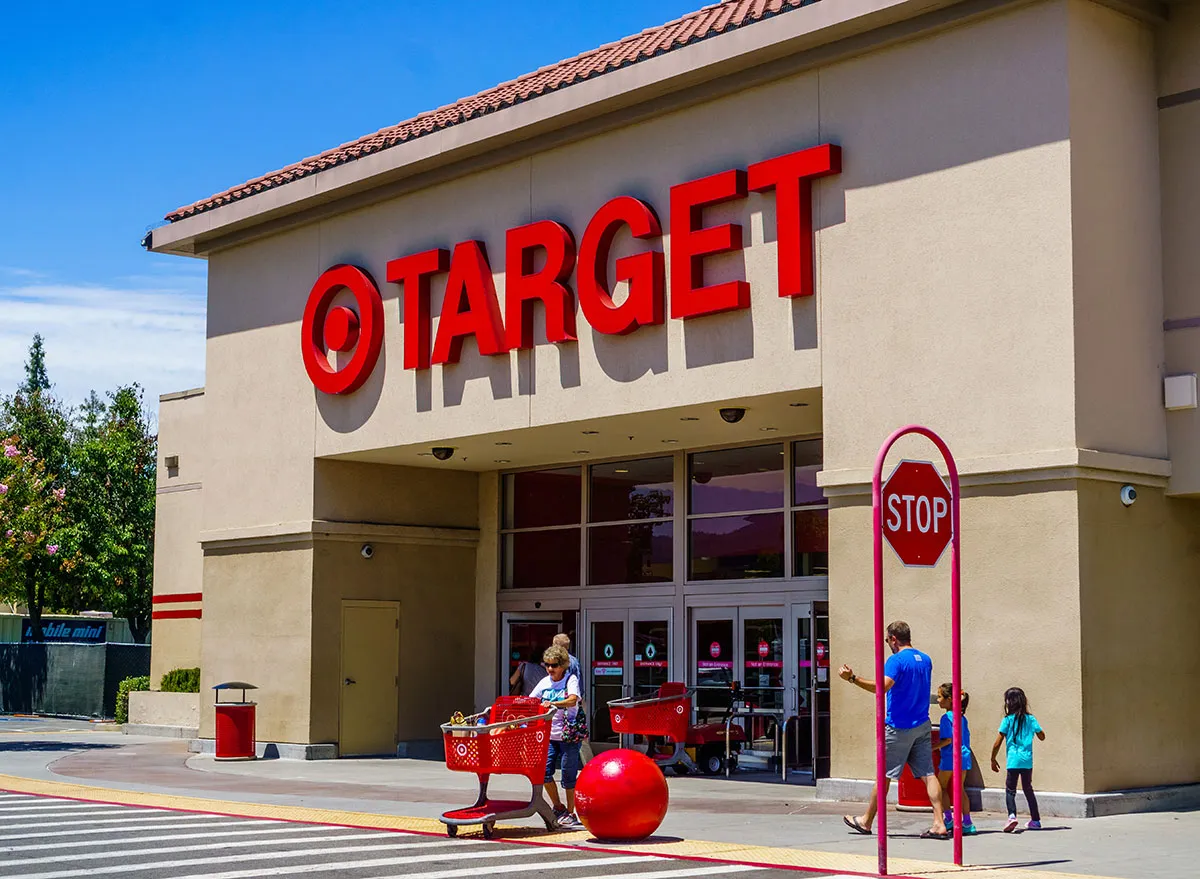 On May 1, Target workers, along with those from Instacart, Amazon, and Whole Foods, organized a walkout. With demands for better protection from the virus and better pay for working in dangerous conditions, workers are using this time to fight for fair treatment—and it could help essential workers long after the pandemic is over.
It's never a bad idea to support small businesses, but you can vote with your dollars by frequenting local grocery stores, rather than Target.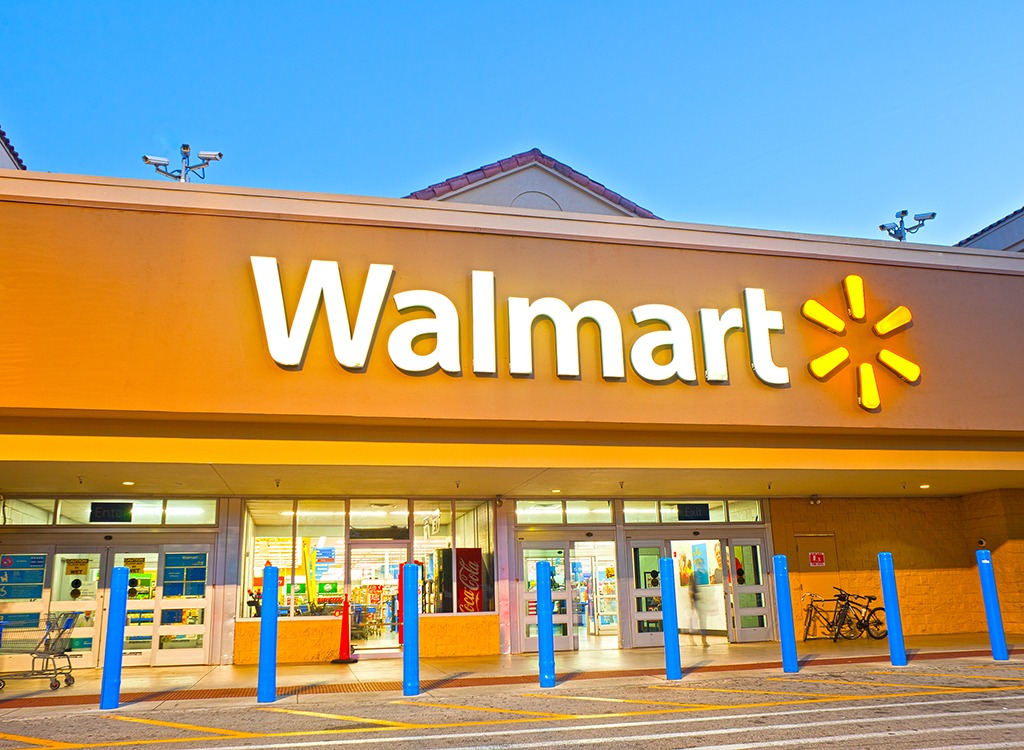 If you're trying to minimize your interactions with others, you might want to steer clear of big-box stores like Target and Walmart. Because they sell more than just food—and pretty much every other store is closed—there could be increased foot traffic from people shopping for clothes, books, or video games. You're less likely to face long lines and crowded aisles at a smaller grocer.
To be fair, the sample size on this research only comes from the Washington, D.C. area. OurStreets Supplies, a local app, asked D.C. shoppers whether they felt that they could practice social distancing in various grocery stores, and Aldi fared the worst. Seventy-seven percent of Aldi shoppers felt they could, while 99 percent of app users felt they could safely social distance at Wegman's.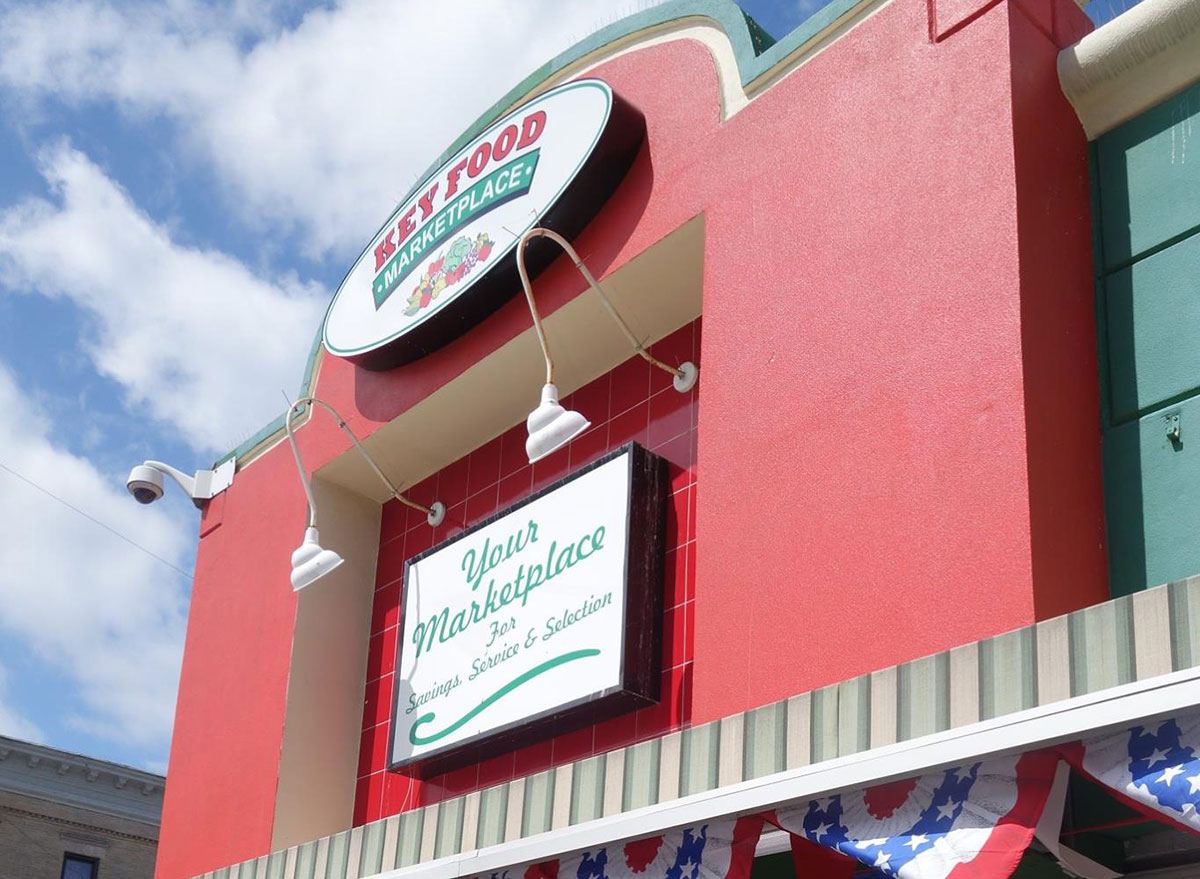 This regional grocery store, located in the northeastern United States as well as Florida, fared the worst in a 2019 study of grocery store cleanliness from Consumer Reports. While we'd hope that Key Food's sanitation measures have improved since then, being at the very bottom of the list isn't great.
In a 2019 Consumer Reports survey, Walmart fared the worst in terms of customer complaints. But Safeway also saw a high percentage of dissatisfied customers. Some of the categories respondents were asked about were the quality of produce, quality of meat, variety, and cleanliness at the store.6254a4d1642c605c54bf1cab17d50f1e
Wisconsin-based Pick 'n Save also had a number of customer complaints in the Consumer Reports survey. Again, that doesn't mean they aren't practicing safe social distancing measures, but the chain doesn't seem to be people's favorite store.
RELATED: 7 Ways the Meat Shortage Will Change Your Grocery Trip
Wherever you decide to shop, it's wise to keep practicing precautions, like wearing a mask and keeping your distance, even after your city starts reopening.
This story has been updated with a statement from a Whole Foods Market spokesperson.
Eat This, Not That!
Inspired by The New York Times best-selling book series, Eat This, Not That! is a brand that's comprised of an award-winning team of journalists and board-certified experts, doctors, nutritionists, chefs, personal trainers, and dietitians who work together to bring you accurate, timely, informative, and actionable content on food, nutrition, dieting, weight loss, health, wellness, and more.
Read more about Eat This