15 Depression-Era Foods You Won't Believe Are Making a Comeback
People started going back to the classics during quarantine.
During any period of uncertainty, people are flock to classic recipes, many of which originated during the Great Depression. Whether it's to save money, to cook with limited ingredients, or even just to enjoy the nostalgia factor of dishes cooked by grandparents, some decidedly old-fashioned Depression-era foods have made a comeback over the past few months.
You may not be familiar with all these dishes, but why not give them a try? You could just find than some old-fashioned favorites are just what your family needed.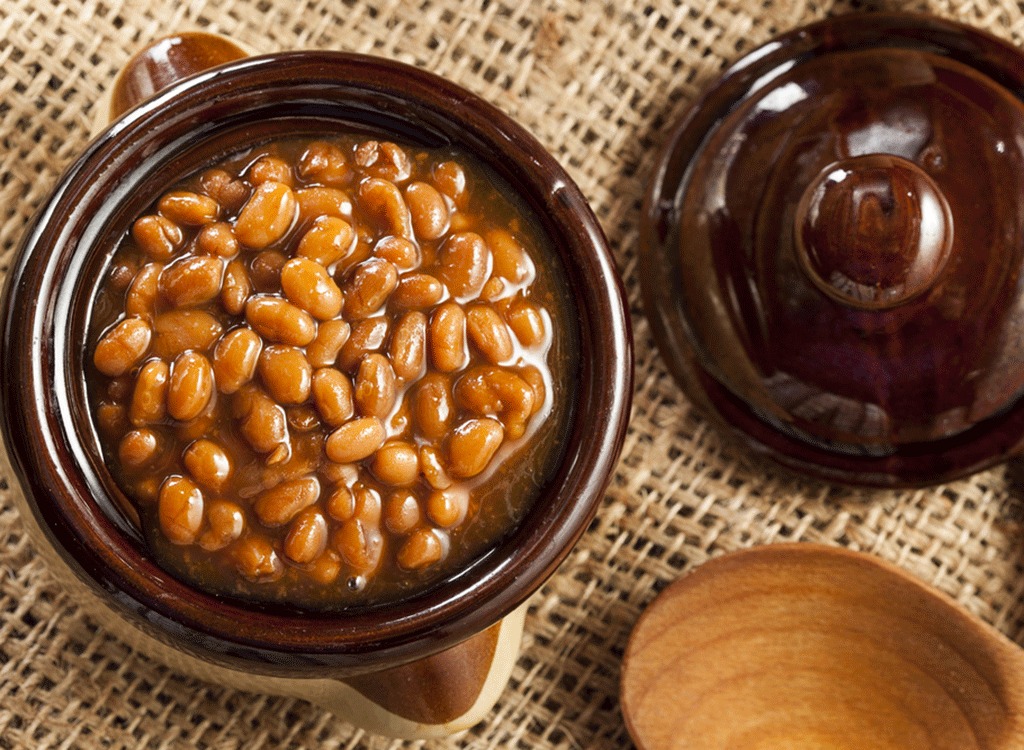 Thanks to their low cost and availability during the Great Depression, beans served as the basis of many common dishes. Cheap and easy to cook, baked beans were a popular side dish (or sometimes a full meal).
Get our recipe for Stovetop Baked Beans.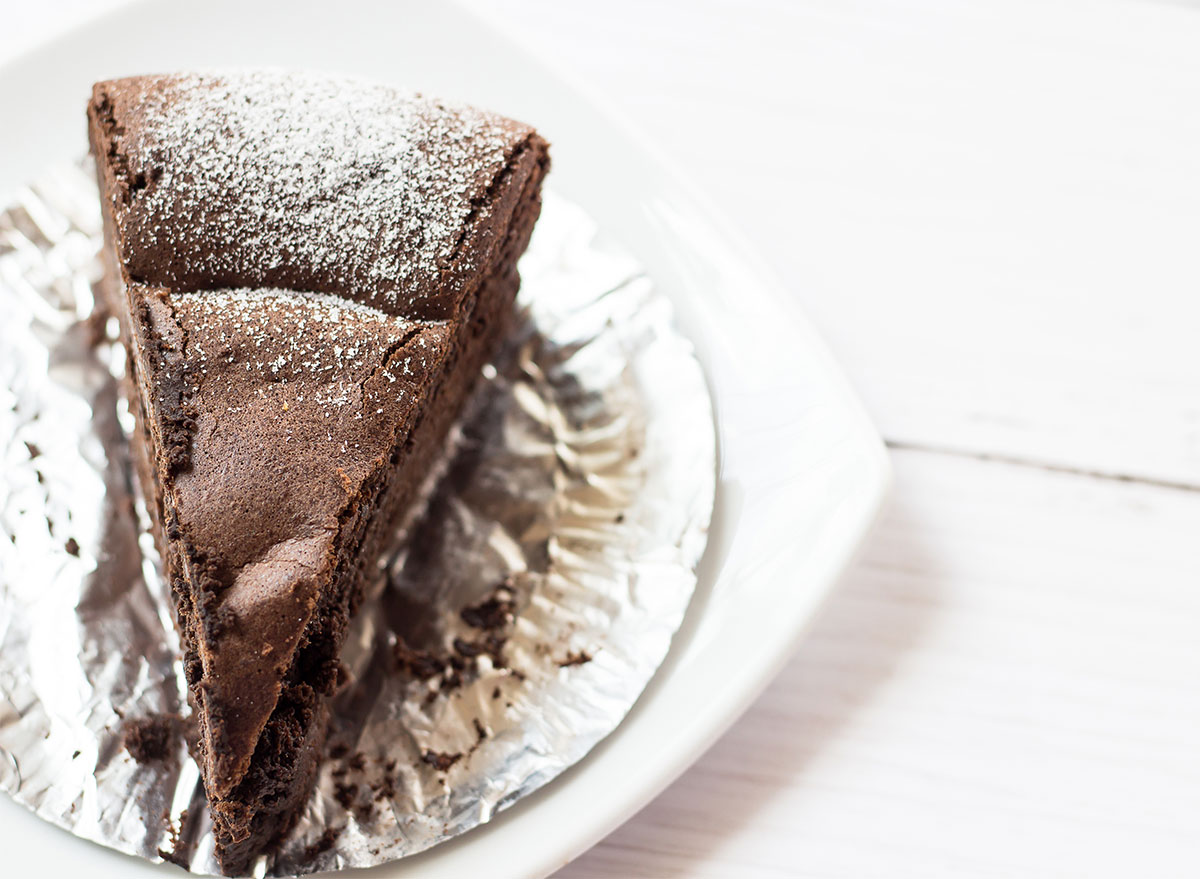 Stress baking is one of the most popular quarantine activities, and "wacky cake" (also referred to as "Depression cake") is definitely making a comeback. The simple recipe, which was formed due to food rationing, doesn't call for milk, butter, or eggs, so don't worry if you've run out of dairy products. It's also quick and easy to make, and you can tweak the recipe by adding ingredients you have on hand like chocolate chips and whipped cream.
Get the recipe from A Kitchen Addiction.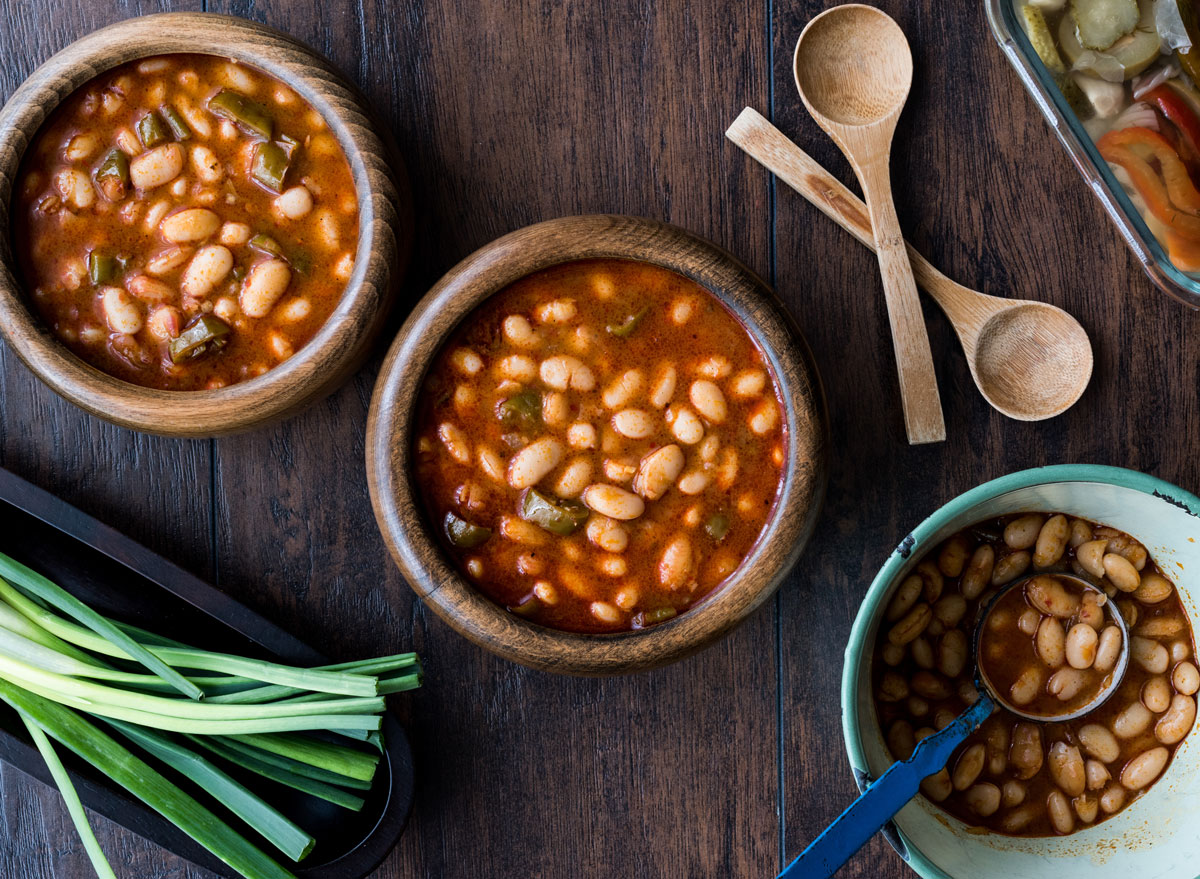 Ah, soup: the ultimate comfort food. Beans were used in many Depression-era recipes, and this one also includes ham, carrots, onion, and garlic—so you'll get protein, fiber, and veggies from this meal. Fun fact: It's called "Navy Bean Soup" because it was considered a staple food of the United States Navy in the early 20th-century.
Get the recipe from How Sweet Eats.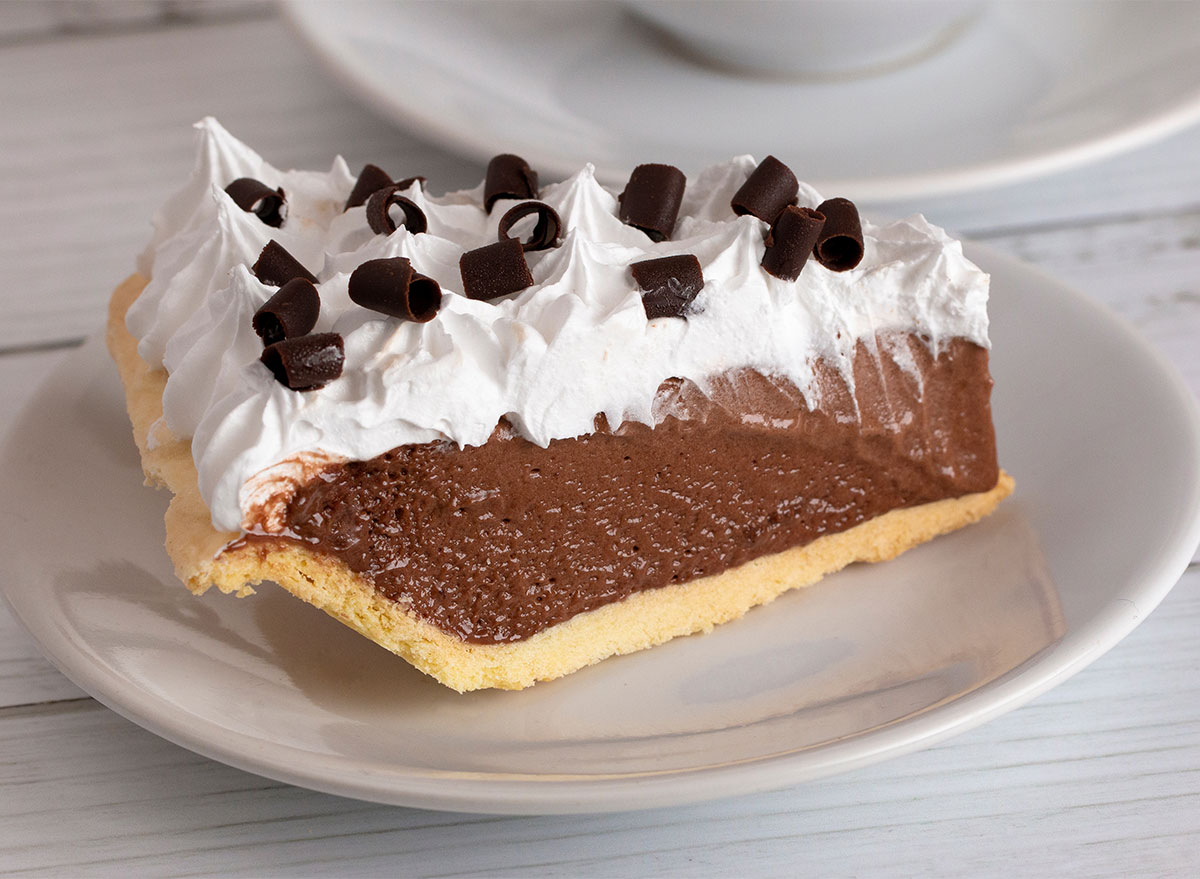 Continuing with the theme of stress baking, let's talk about the deliciousness of chocolate cream pie. It's basically a combination of pudding and pie—what could be better? Many food bloggers have commented that this dish makes them nostalgic because they have fond memories of their grandmothers baking it for them. The rich, creamy filling is perfect for anyone with a sweet tooth.
Get the recipe from Taste & Tell.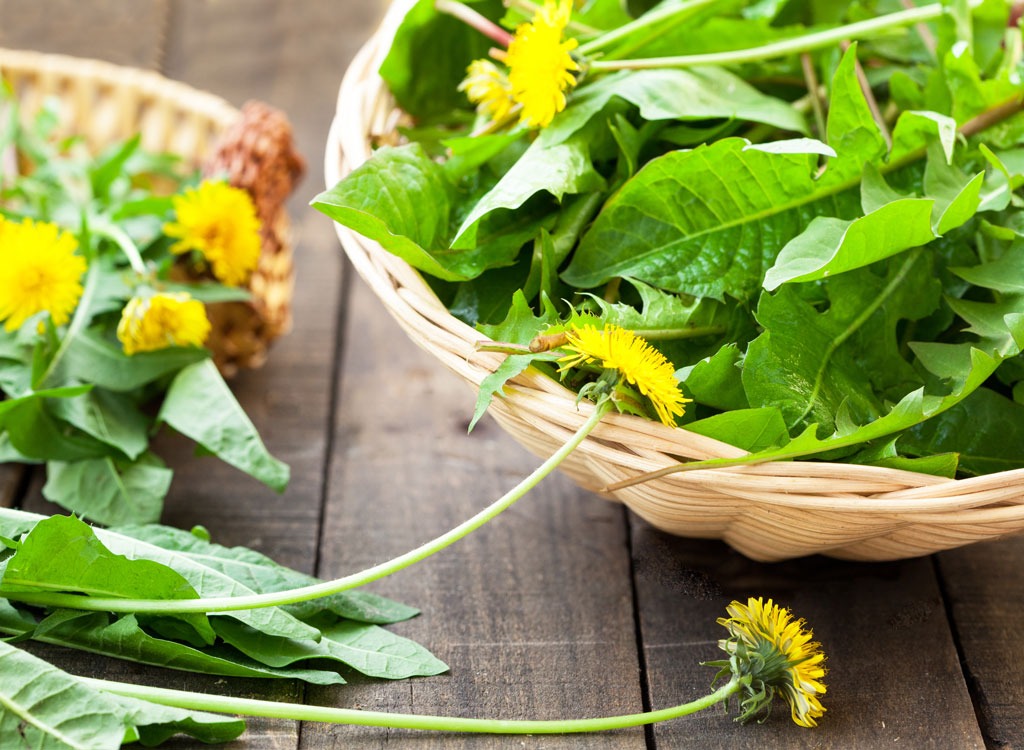 To balance out all the sweets, people are also getting their greens by making a dandelion salad. This recipe became popular during the Great Depression because one of the ingredients is priced at "free" as long as you have dandelions in your yard. (We won't judge you if you cheat and get them at the store—or substitute the dandelions with arugula.) The salad also contains onions, leeks, hard-boiled eggs, and your choice of grapefruit or tangerine sections.
Get the recipe from Passionately Raw.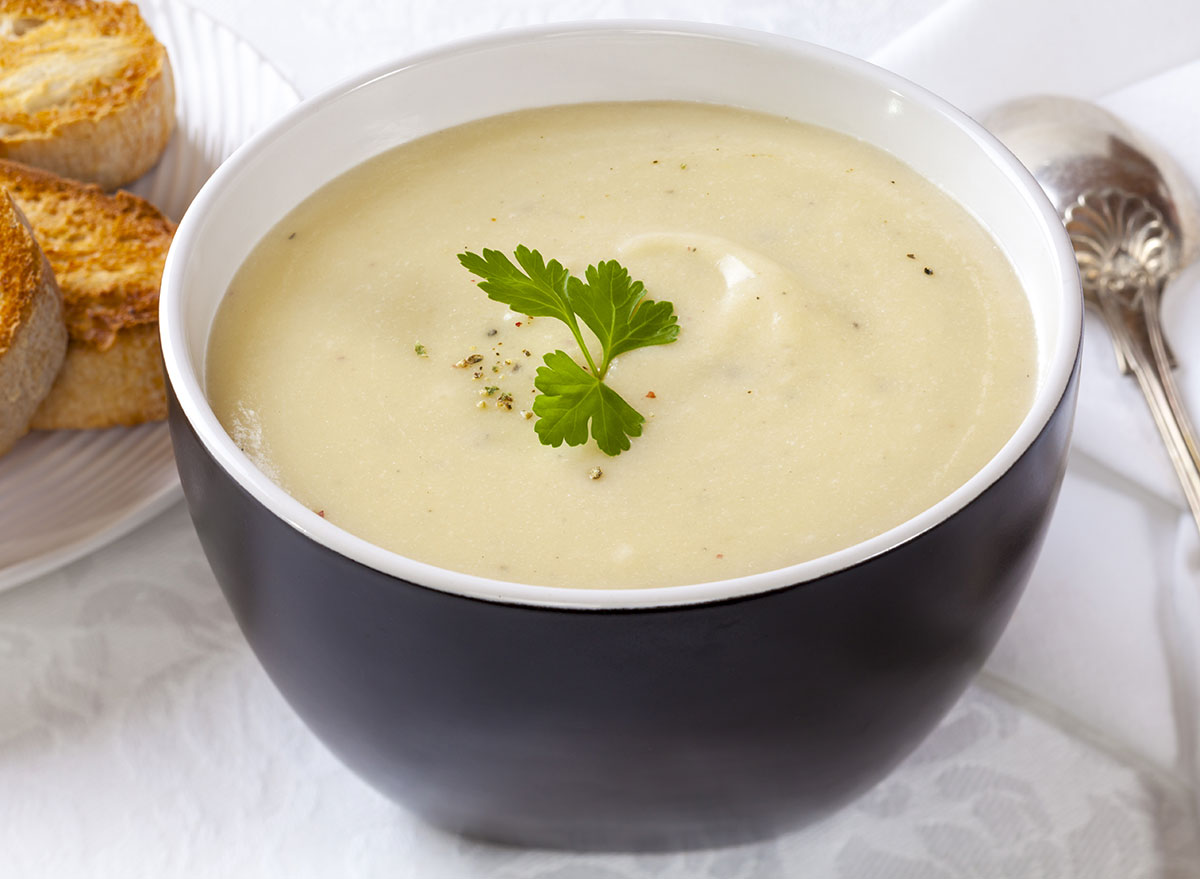 Potato soup has never really gone out of style, but it's definitely been getting more social media love over the past few months. This soup was a Great Depression staple because it requires so few ingredients and is extremely economical. The classic version is delicious, but you can also experiment with the recipe by adding ingredients like your favorite vegetables or cheese.6254a4d1642c605c54bf1cab17d50f1e
Get the recipe from Gimme Some Oven. 
A combination of bread and peanut butter? Yes, please! The Depression-era version of peanut butter bread only called for five ingredients—and none of them were butter, eggs, or yeast. Many bakers have noted that it's difficult to find yeast right now, so luckily the folks on Reddit have provided a classic peanut butter bread recipe. Not only that, but it's getting the ringing endorsement that it tastes just like a peanut butter cookie. Sign us up!
Get the recipe from A Pretty Life. 
There's no shortage of cornbread recipes out there, but the Depression-era version is making a comeback thanks to its short ingredient list. This cornbread features cornmeal, water, and salt—no flour, baking powder, or sugar required. Depending on the ingredients you have on hand, you can either make the basic version that was popular during The Great Depression or tweak the recipe based on what's in your cupboard.
Get the recipe from Sally's Baking Addiction.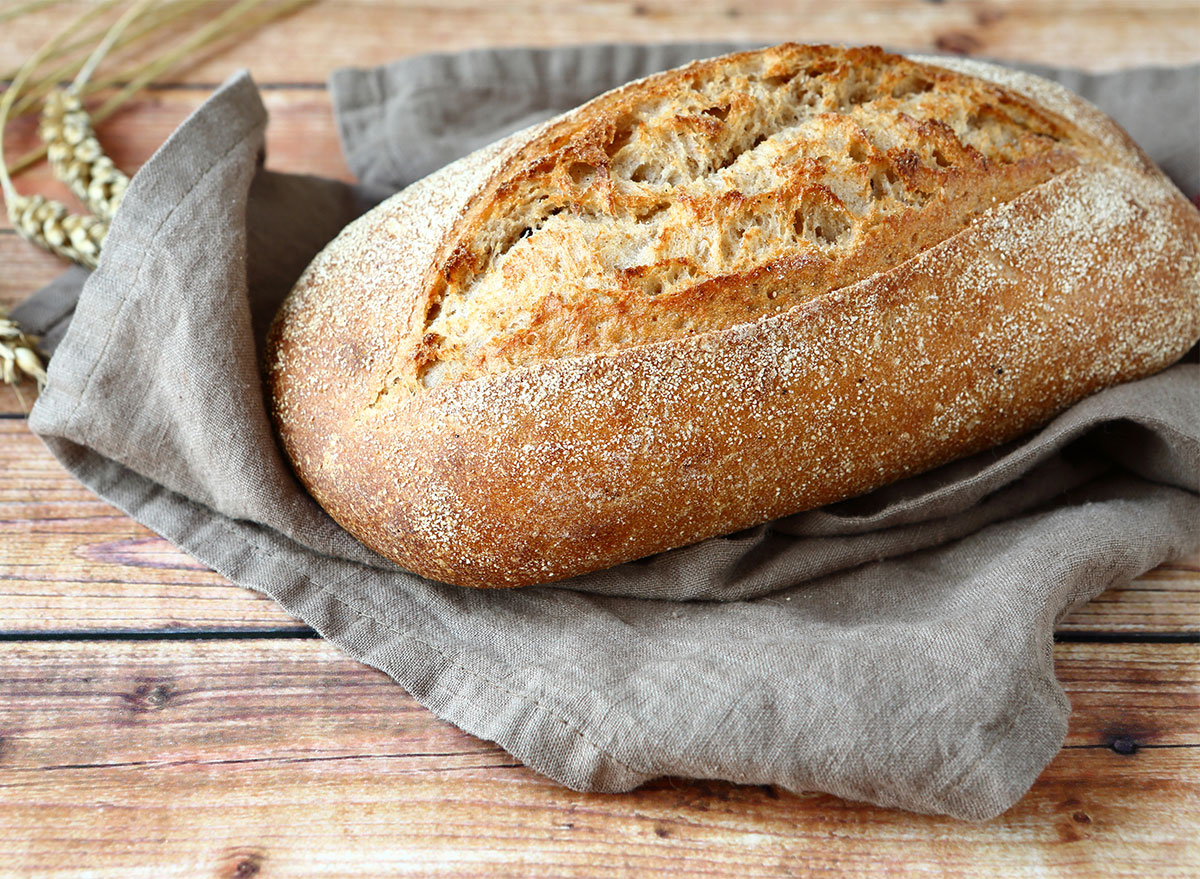 "Depression-Era Bread" contains just three ingredients—and word on the street (or, rather, the food blogs) is that you can make seven loaves for a grand total of $2.50. Who doesn't love a bargain, especially when many of our budgets have tightened? All you need is flour, yeast, and warm water. Baking the bread is time-consuming, but let's be real—none of us really have anywhere to be, so it's the perfect time to give this recipe a try.
Get the recipe from Busy Mommy Media. 
Cabbage was another staple during the Great Depression. For people who didn't love the taste, adding other vegetables (often from their very own Victory Gardens) to cabbage-based dishes made them more enjoyable. Today, it's one of the most adaptable soups out there. In keeping with the Great Depression cooking theme, beans are a popular addition, and you can also try cooking with ground beef, chicken, or pork if you're craving some more protein.
Get the recipe from Cooking Classy.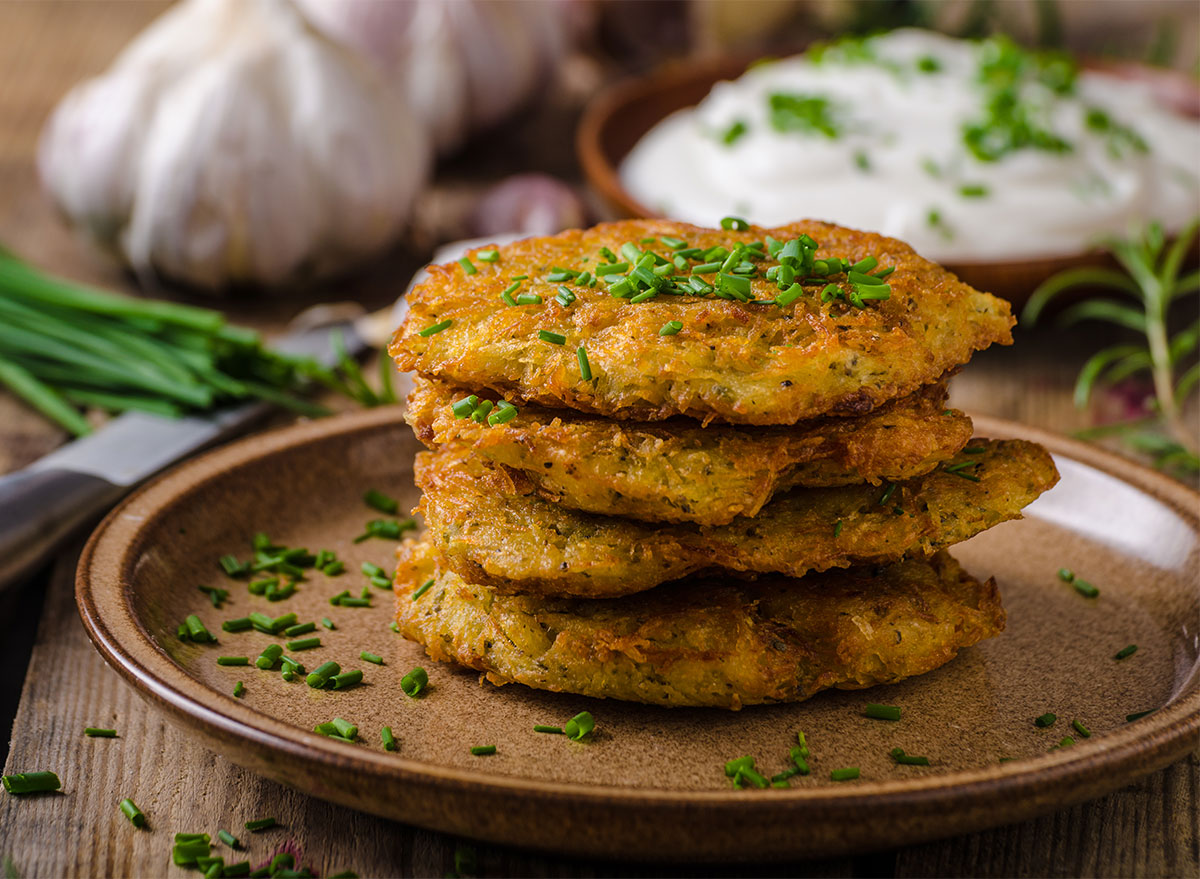 Potatoes are in many dishes that were popular during the Great Depression. Thanks to their versatility, they served as the basis of a wide variety of recipes. Depression-era potato pancakes were made with baking powder, flour, and an egg. When fried to perfection, they could actually end up tasting pretty darn good.
Get the recipe from The Seasoned Mom. 
Named after Herbert Hoover, the president of the United States when the Great Depression began, Hoover Stew was served in soup kitchens across the country. The recipes varied slightly depending on which ingredients the soup kitchens had on hand, but Hoover Stew typically consisted of cooked macaroni, hot dogs, stewed tomatoes, and canned corn, which were put together in a pot and simmered before being served up in bowls.
It provided much-needed protein and carbohydrates and, today, many people are still cooking it up and adding their own twists to give it some more flavor. Add beans, onions, peppers, and tomatoes, and you'll have a healthy stew with low-cost ingredients.
Get the recipe from Just a Pinch.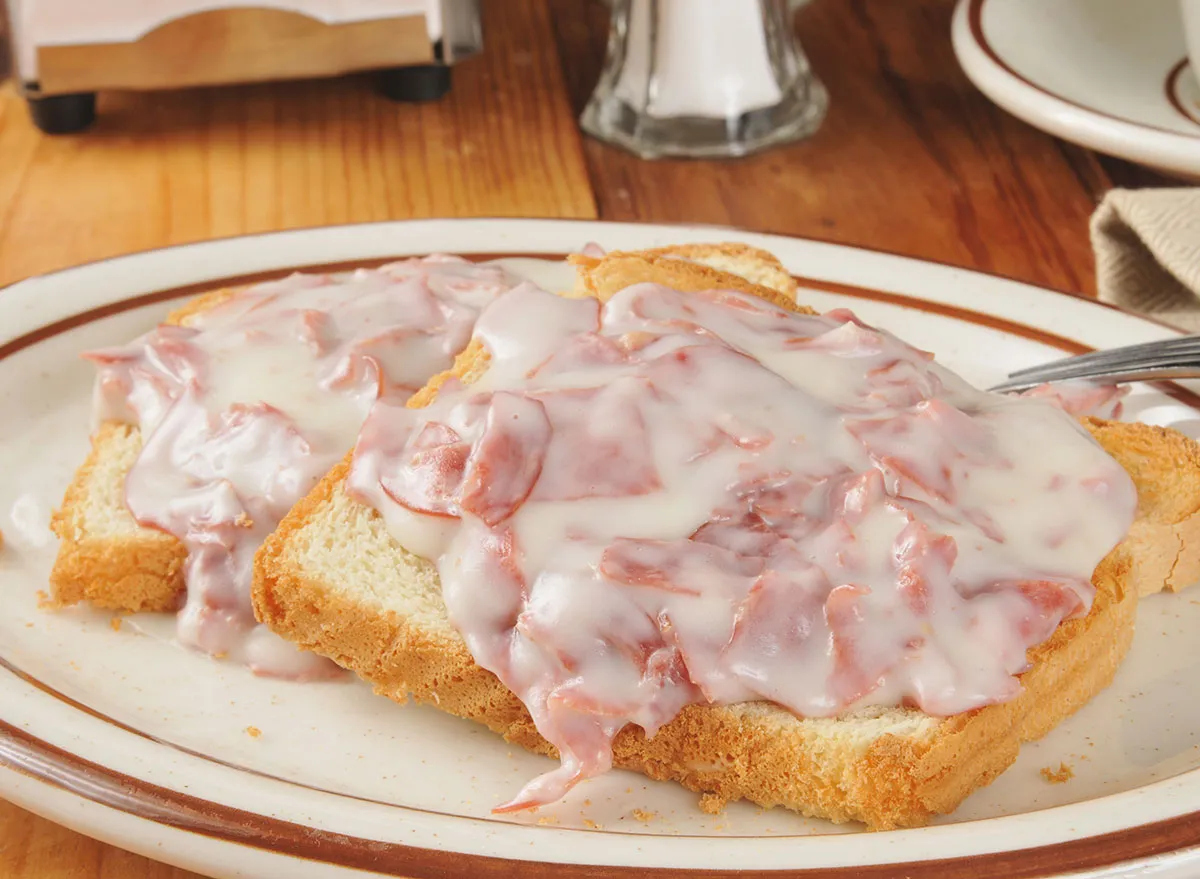 Aside from hot dogs and beef, meat was in short supply during the Great Depression. Resourceful cooks came up with recipes like chipped beef on toast, which was made with small amounts of butter and milk and then put over toast. This recipe was also a staple in the diets of U.S. military members during World War I and World War II.
Get the recipe from Small Town Woman.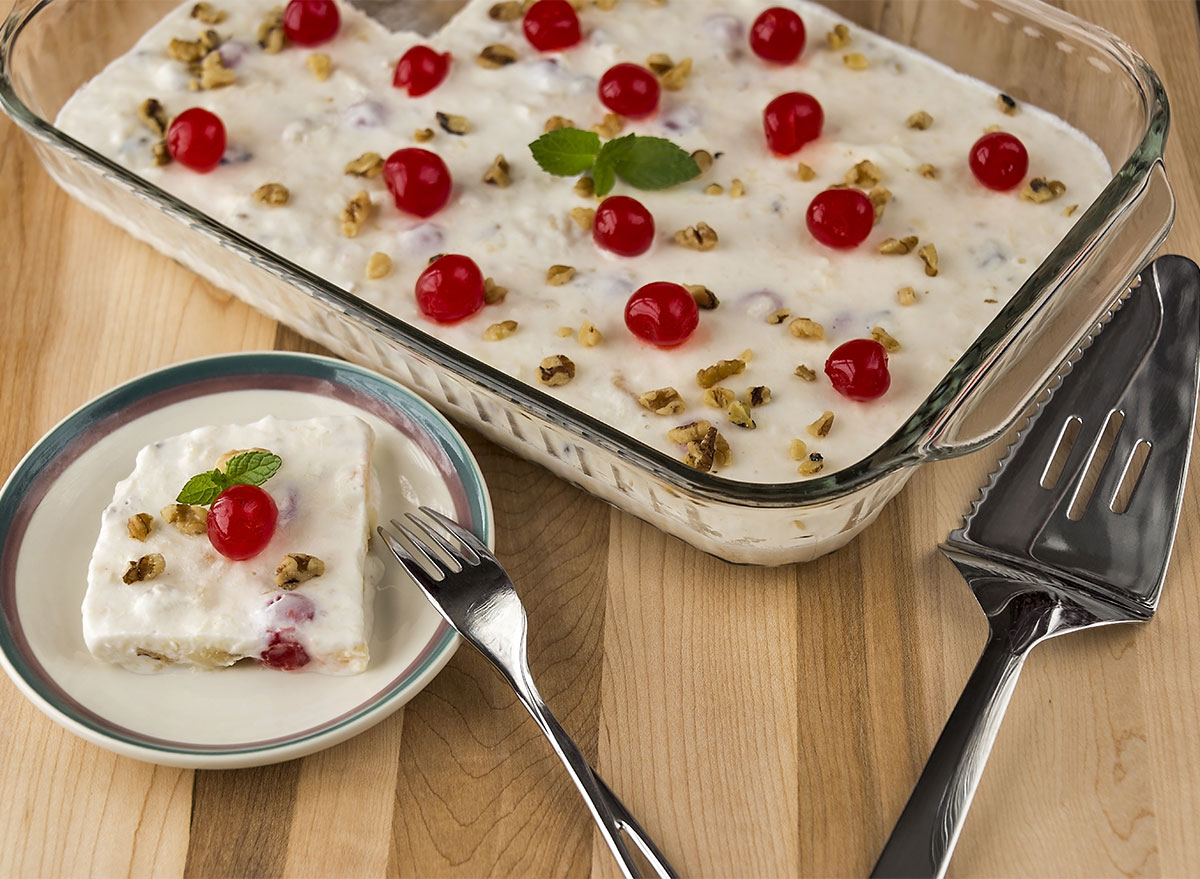 Frozen fruit salad was a special treat, typically served during the holidays. Made from canned fruit cocktail, egg yolks, and whipped cream, this has become a popular choice for folks with a sweet tooth who are trying to avoid heavier desserts like cakes and pies.
Get the recipe from Add a Pinch.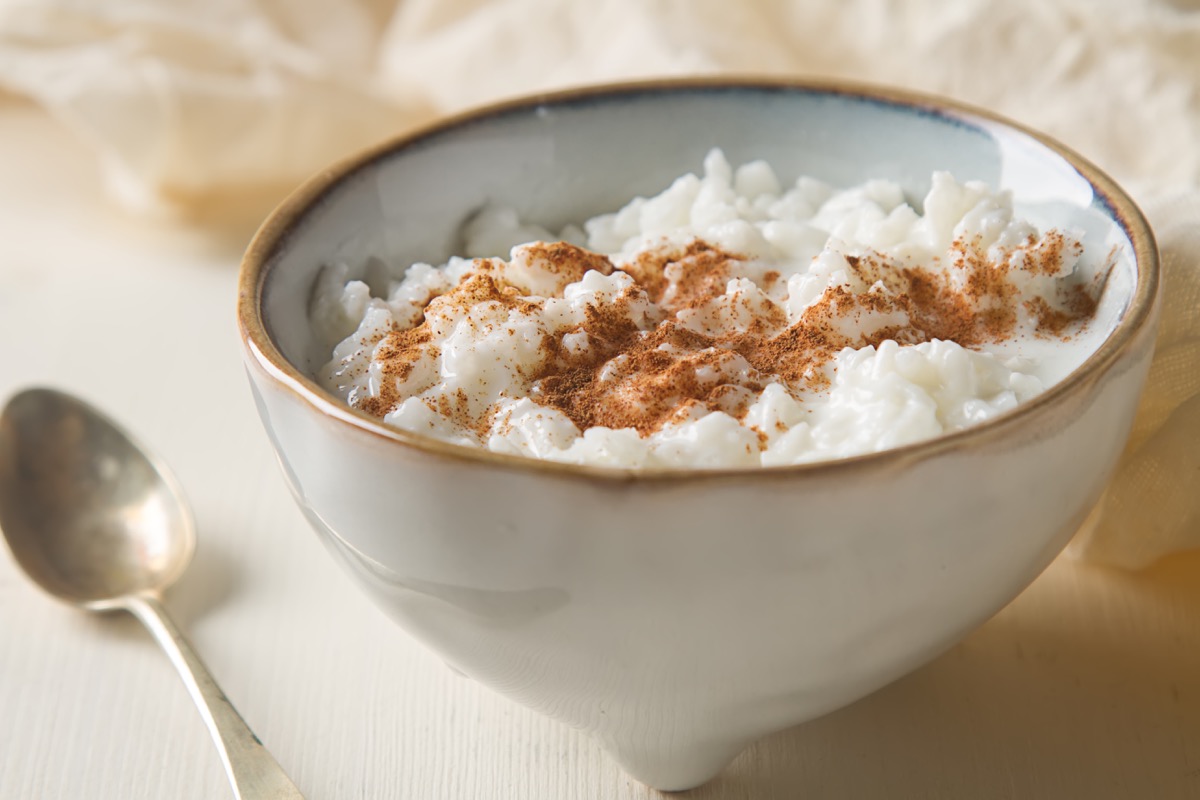 Rice pudding was considered a cheap but delicious luxury snack or dessert during the Depression. It was the "stick to your ribs" type of food that became popular out of necessity. Luckily, this is one dish that was tasty as well, and there have been many variations over the years. It's no surprise this comfort food is especially popular during our current era of fear and uncertainty.
Get the recipe from Bigger Bolder Baking. 
Whether you're trying to save money or just looking for new recipes, these Depression-era foods are sure to tickle your fancy. There's a reason they were so popular back in the day!
Caitlin Flynn
Caitlin Flynn is an award-winning writer and reporter who experienced early age corporate burnout in 2015 and traded New York City for the misty air and superior coffee of Seattle.
Read more about Caitlin