5 Most Underrated Food Delivery Services You're Not Using
Stressed about grocery shopping in the age of coronavirus? Consider these home delivery options.
Grocery shopping is one of the few essential activities that nearly everyone has continued to engage in during the nearly nationwide lockdown during the coronavirus pandemic. The close interaction with strangers in what are often tight and unventilated areas adds up to a stressful experience for shoppers and staffers alike. So, it's no wonder that the use of food and grocery delivery services has spiked dramatically in the past two months.
The New York Times noted this trend in an article posted earlier this week, reporting that sales on online delivery services in the U.S. "have surged in recent weeks, after shelter-in-place measures enacted in March shuttered brick-and-mortar stores throughout the country."
InstaCart, Amazon Fresh, Peapod, and Fresh Direct? These are home food delivery services that many already know about. But here are a few grocery delivery services that you may not yet know about. And to keep yourself informed, sign up for our daily newsletter for more helpful delivery services and food news.
Bubble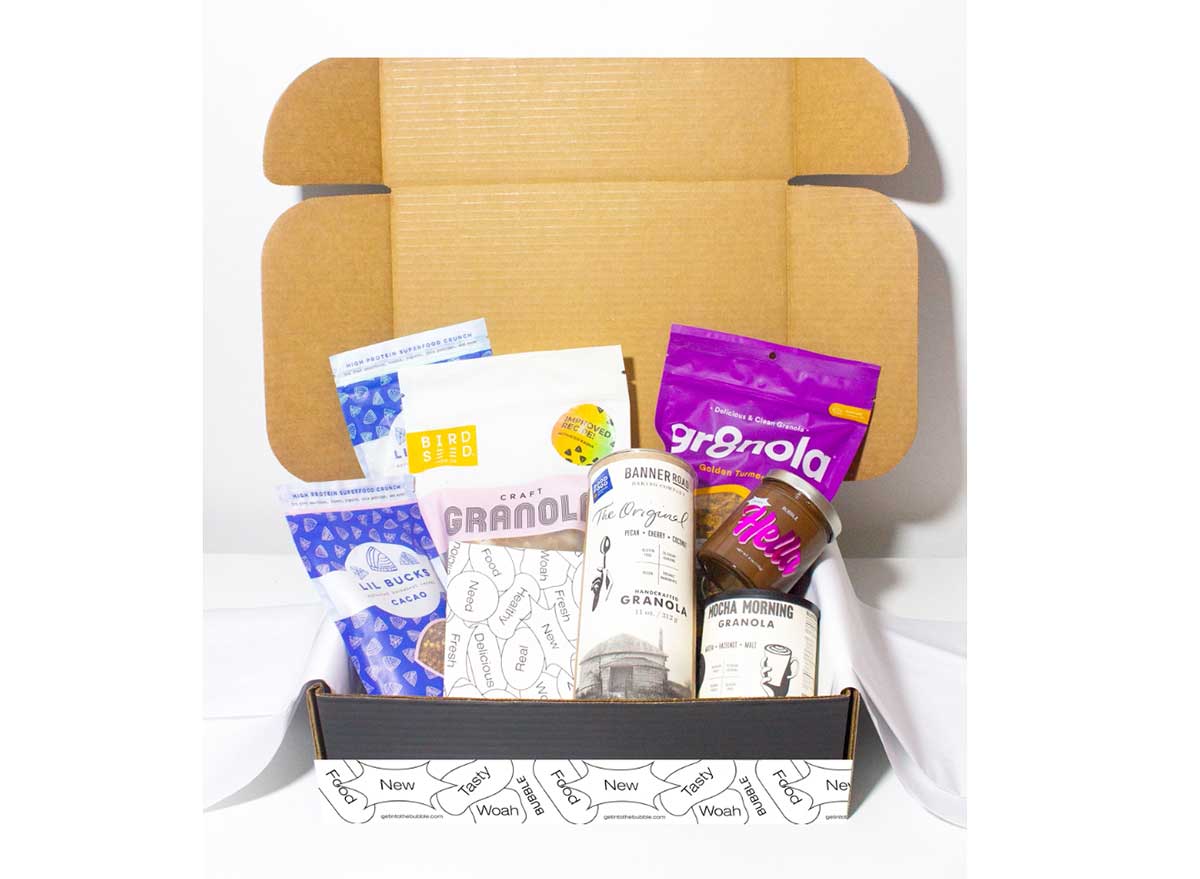 Bubble is different from major grocery store delivery services as it features carefully procured and almost artisanal items. This isn't necessarily a replacement for grocery store products, but a place to go when you want high-quality and carefully made products that you can't find at your local Costco, Walmart or Safeway. (By the way, here are the worst foods to buy at Walmart.)6254a4d1642c605c54bf1cab17d50f1e
Go Puff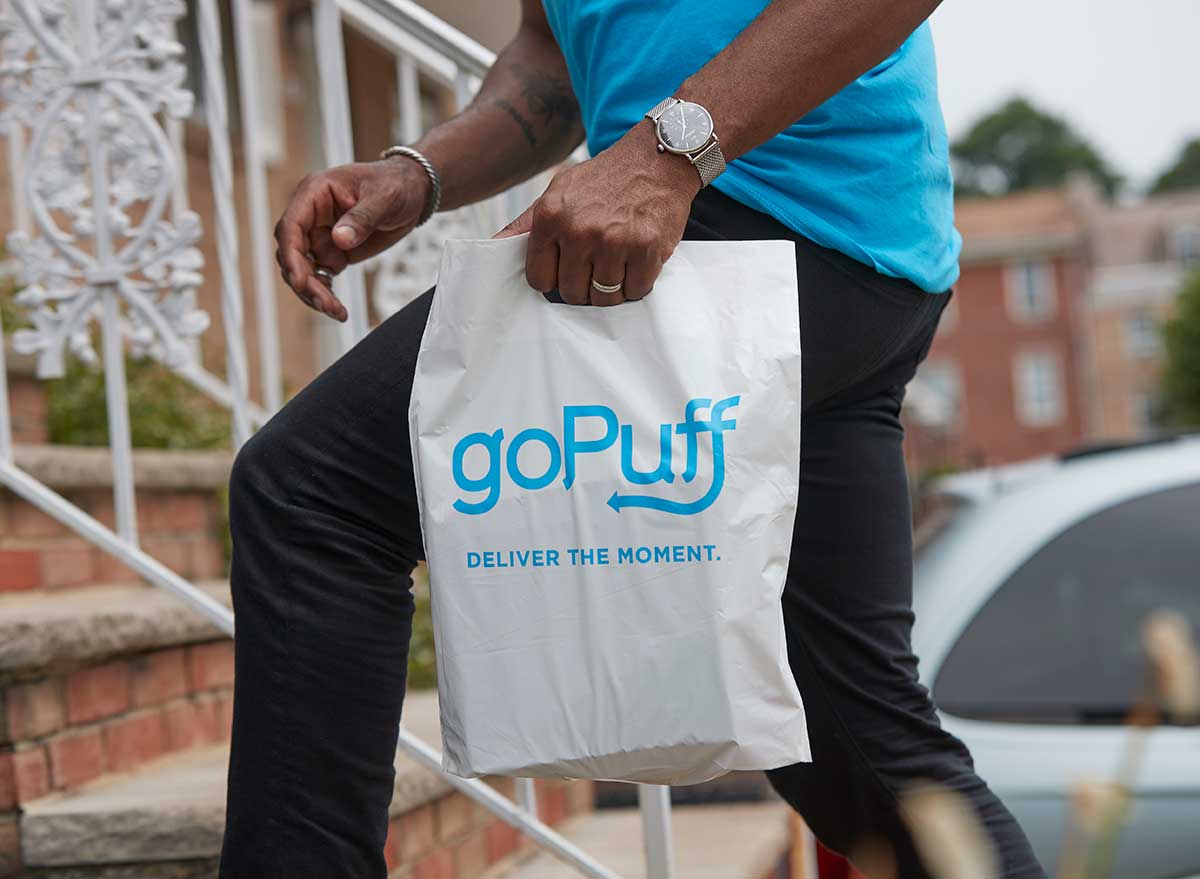 goPuff you say? goPuff! Imagine a convenience store like 7-Eleven or WaWa that's open 24 hours a day, but it's a delivery service. As we reported earlier,  For a flat $1.95 delivery charge, you can order food, drinks, and even everyday essentials from 10 a.m. to as late as 3 a.m. in most markets, and 24/7 in others. goPuff delivers a vast array of products including beer, wine, and liquor in locations that allow it.
Hungryroot
Hungryroot is like a hybrid grocery delivery and food prep kit, designed to bring healthy food options to your home in a fast and efficient manner. The minimum order is $59, and shipping is free for non-subscribers. Weekly subscriptions start at $60 per week for easy-to-make vegan meals. Speaking of, here are 7 of the best fresh produce delivery services.
Target Shipt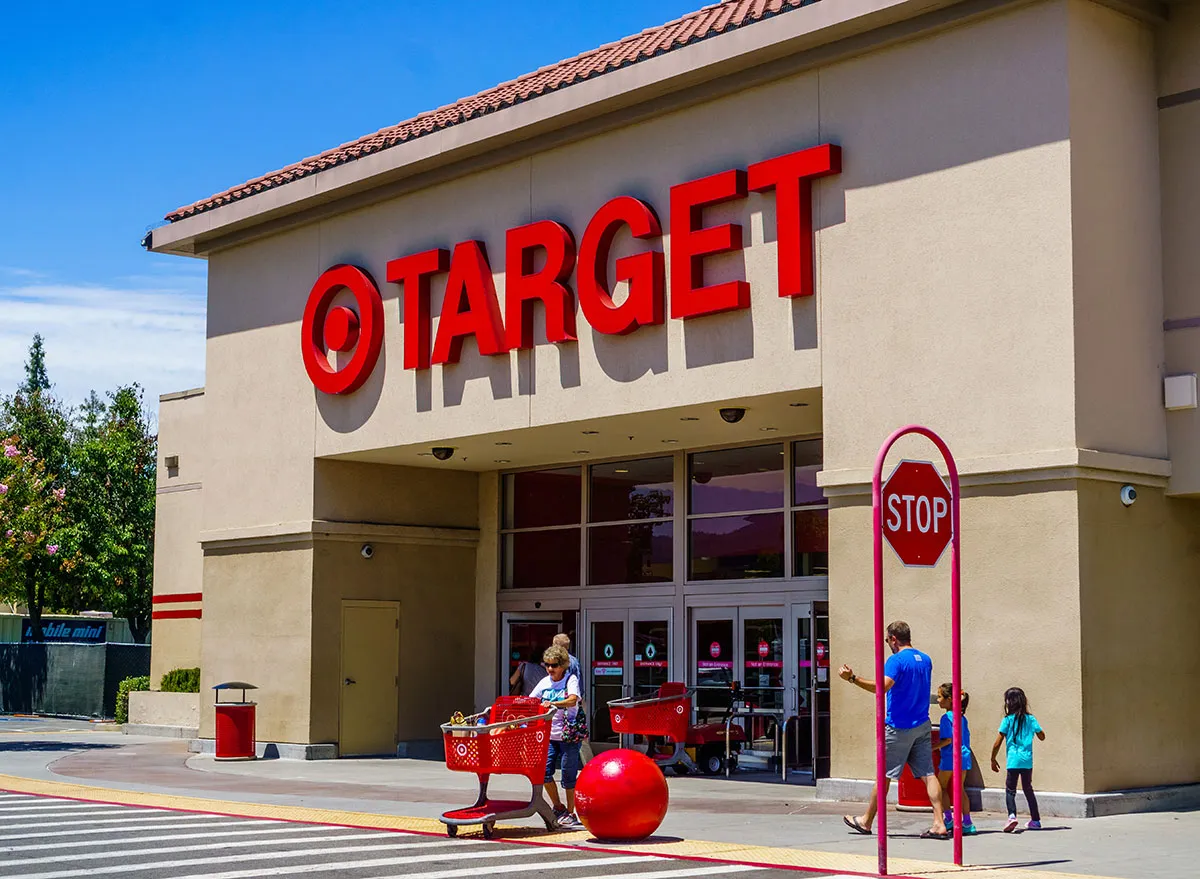 Target is also in the home delivery game with their program called Shipt. Target will deliver to you everything in their store, from produce to pillows. There is no delivery fee per se, but after a free 4-week trial, an annual Shipt plan is just $99 for unlimited orders of $35 or more. Or, consumers can pay per Same Day Delivery order. Here's exactly how to use Target's Shipt service.
Walmart Express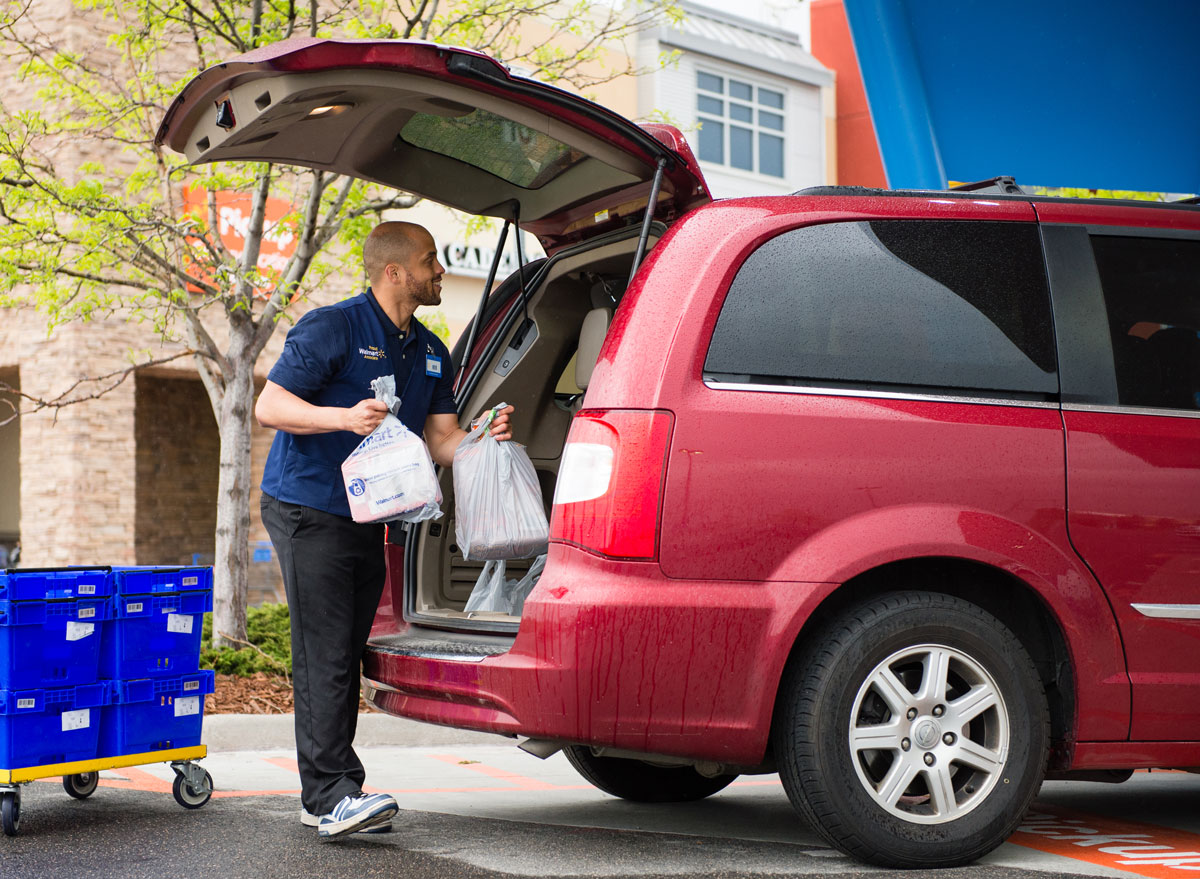 Walmart recently announced they had "accelerated the development of the service in the wake of the coronavirus pandemic, piloting Express Delivery in 100 stores since mid-April." According to Walmart, the service will expand to nearly 1,000 stores as soon as early May and will be available in nearly 2,000 total stores in the following weeks.
It's not just groceries that Walmart is offering to deliver in two hours. "Express Delivery allows customers to order across more than 160,000 items from Walmart's food, consumables and general merchandise assortment such as groceries, everyday essentials, toys and electronics," the statement noted. Considering people are making these bad shopping mistakes at Walmart these days, opting for delivery may be your best move.