17 Foods to Buy at 7-Eleven During the Coronavirus Pandemic
Can't make it to a full grocery store? 7-Eleven has you covered.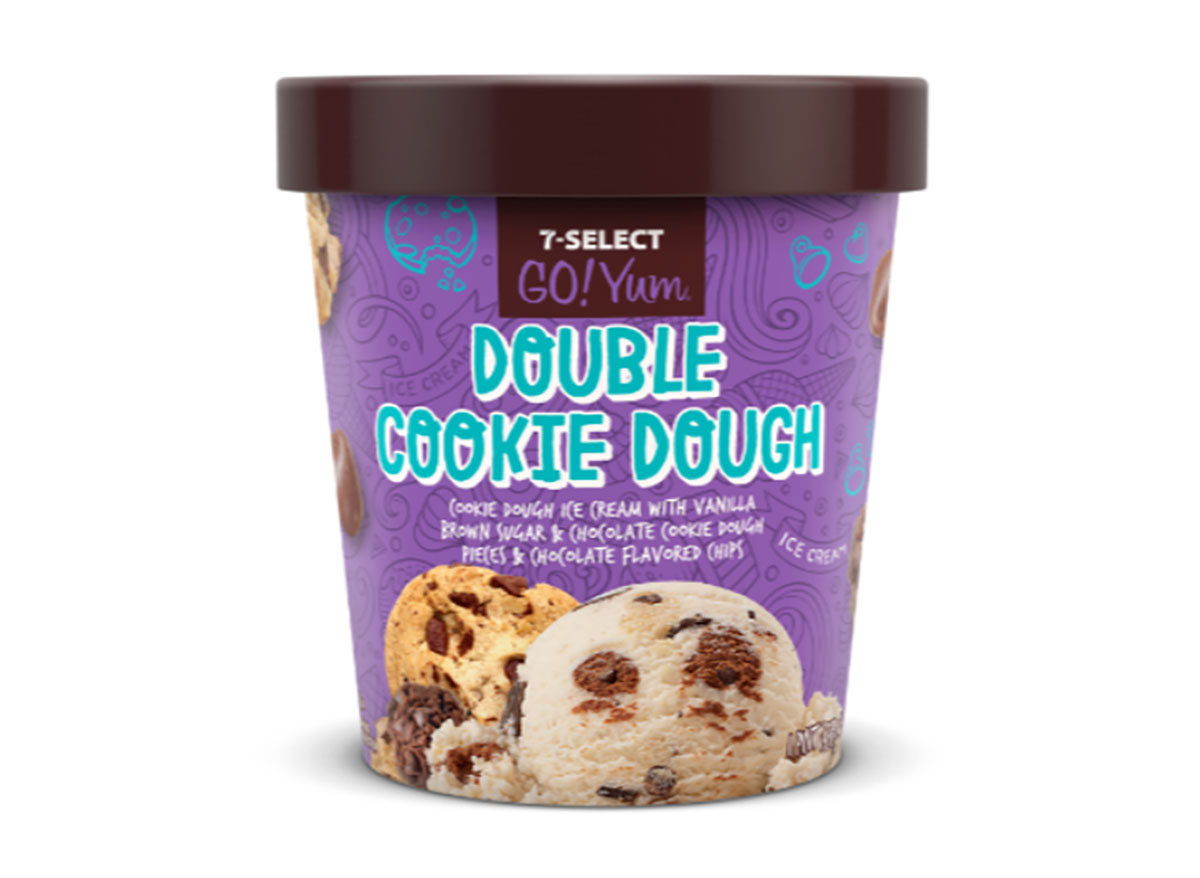 In a perfect world, we'd all have an unlimited food budget and plenty of well-stocked grocery stores nearby. But in reality, millions of Americans live in food deserts. And even if you have a grocery store nearby, you might not be able to buy fresh food there on a regular basis. Whether due to finances, distance, or availability, you might find yourself buying food at a convenience store, during the coronavirus pandemic or otherwise—and that's OK!
If you're shopping at 7-Eleven during COVID-19, there are a number of great options you can buy at the convenience store. There are fresh fruits, hard-boiled eggs, and healthy packaged snacks just waiting on the shelves. Here are our favorite 7-Eleven food picks, including both healthy choices and a few treats.
Fresh Fruit Cups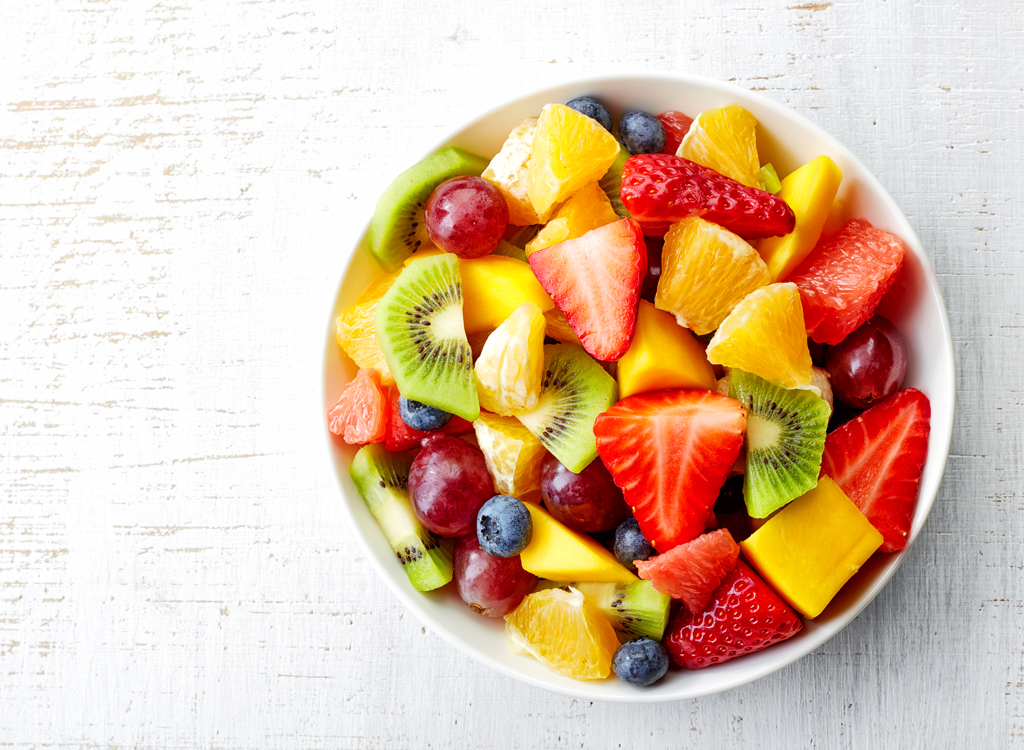 7-Eleven sells two different fruit cup options, the fruit blend and the fruit harvest blend, along with strawberries and watermelon cubes. If you can't find fresh fruit elsewhere, this is an easy way to add more fresh produce to your diet.
Whisps
Looking to up your packaged snack supply? Choose a dried cheese option like Whisps or Just the Cheese, both of which are sold at 7-Eleven. They pair well with that fresh fruit!
The Complete Cookie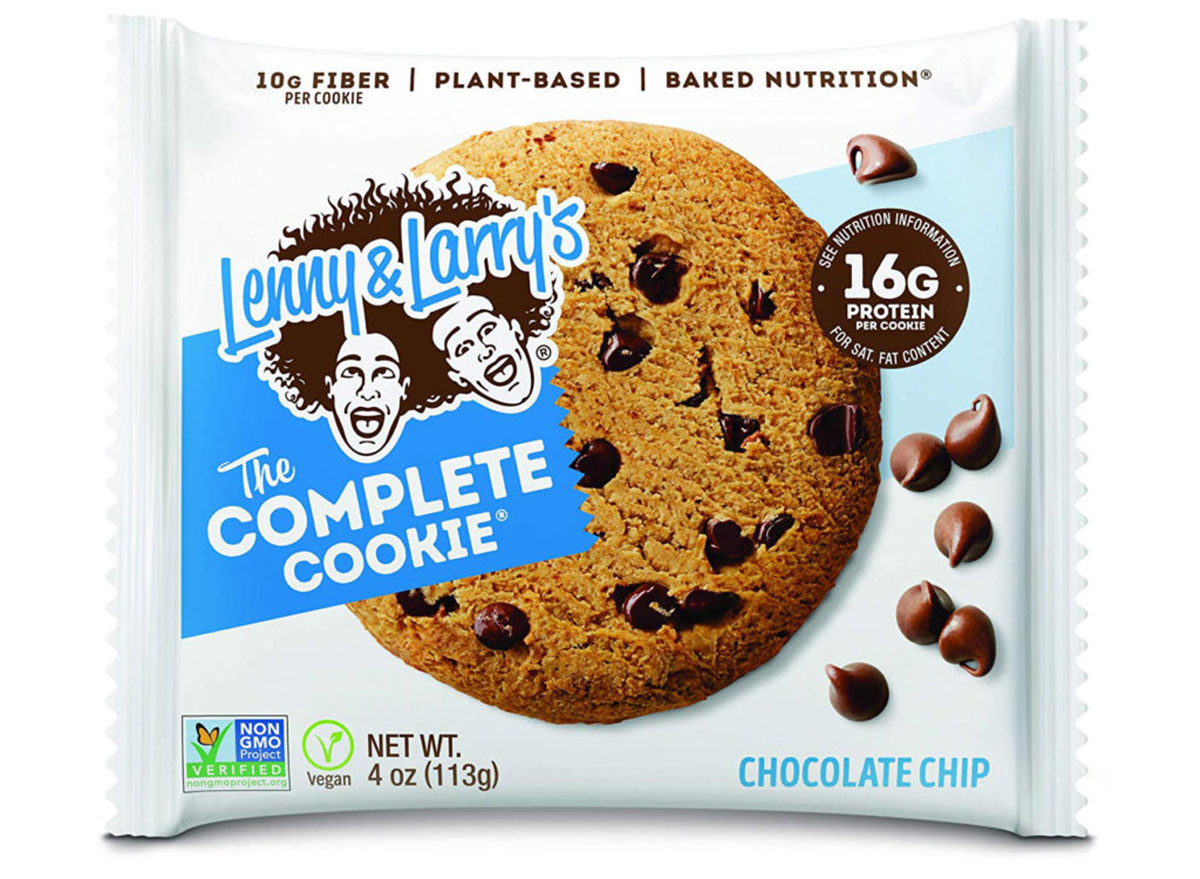 A healthy snack with "cookie" in the title? Yes, please! The Lenny & Larry's cookie contains 16 grams of protein and is 100 percent vegan, making it the perfect choice for anyone with a sweet tooth.
SkinnyPop Popcorn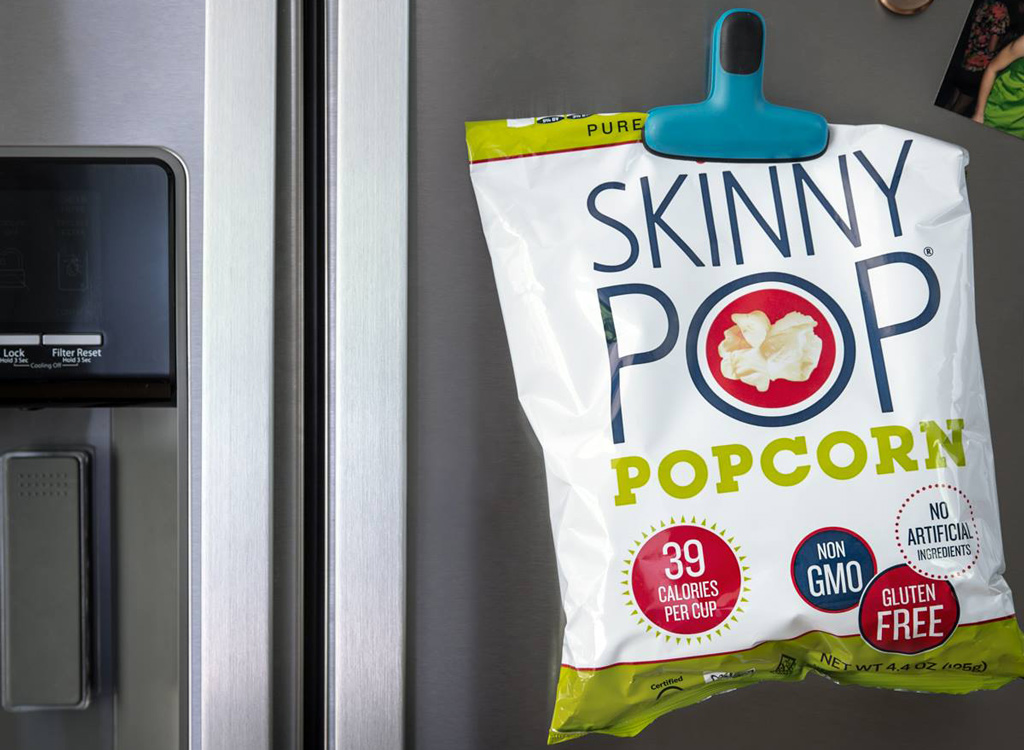 Have a night of Netflix-viewing ahead? Make sure you have your movie snacks ready with a bag of popcorn from the convenience store.
Cold-Pressed Juice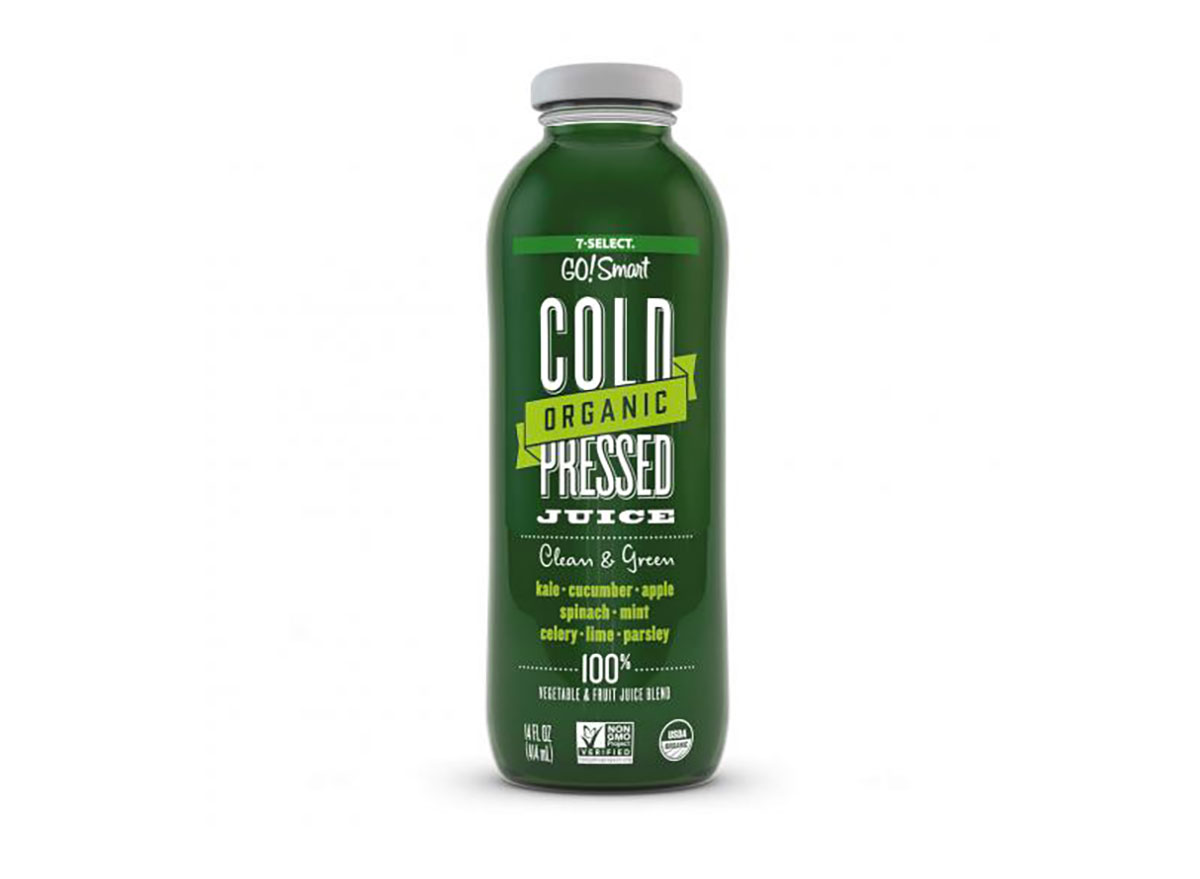 Missing your favorite juice bar? Believe it or not, 7-Eleven's house brand 7-Select sells bottled, cold-pressed juices in seven different flavors. We love the "Clean Green," which features ingredients like kale and cucumber.
Milk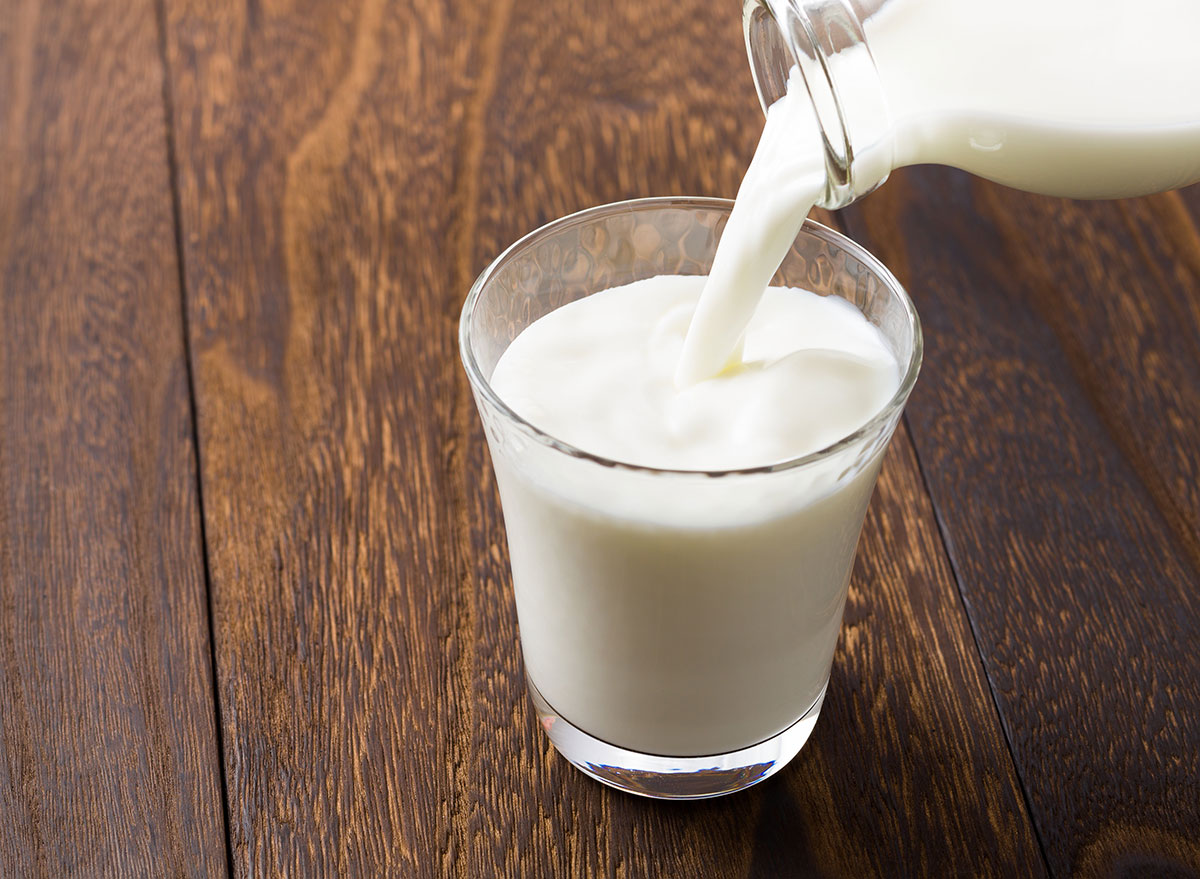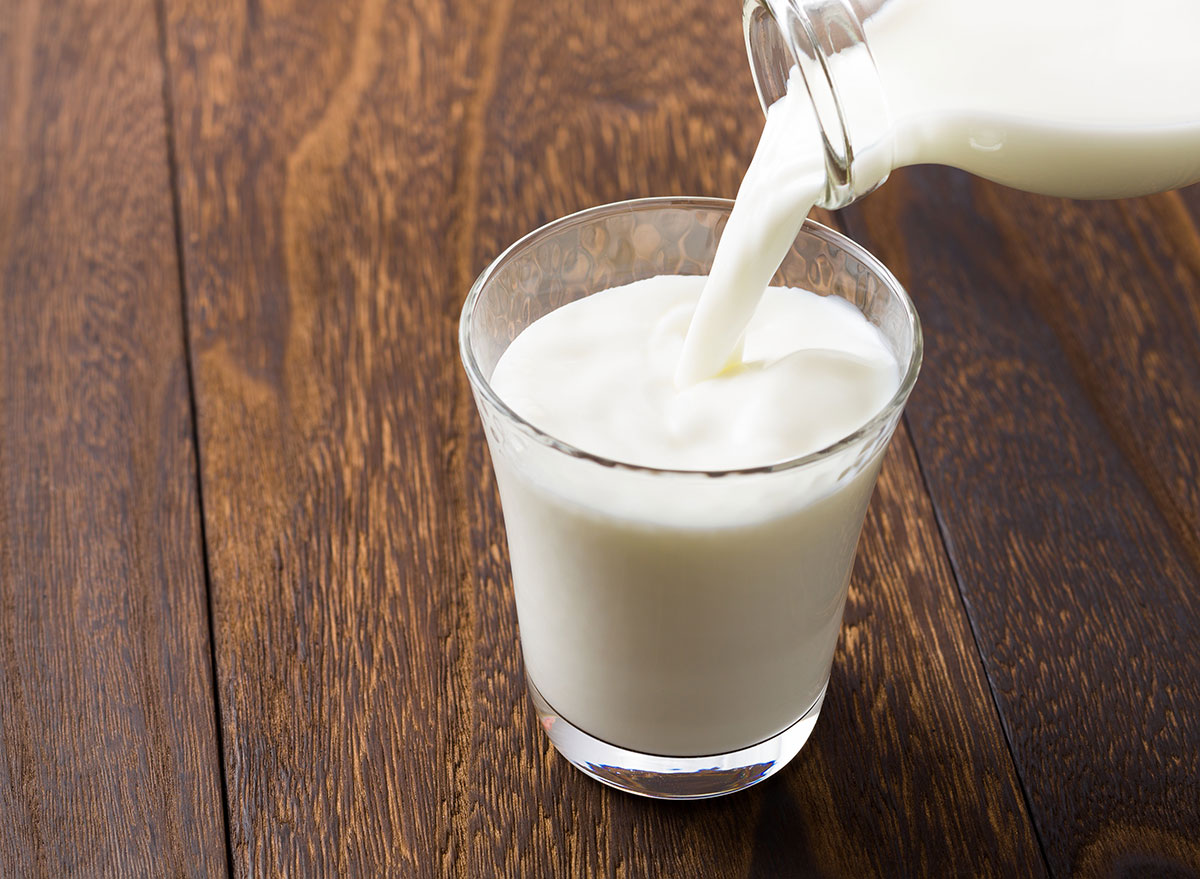 Is your local grocery store out of milk? Don't worry—you can pick up a gallon at 7-Eleven!
Sugar
If you're doing more baking during quarantine, you might be running low on essentials like flour and sugar. 7-Eleven sells two-pound bags of granulated sugar, so there's no need to brave the line at the grocery store.
Put that sugar to good use in one of these 73+ Best Healthy Dessert Recipes.
Eggs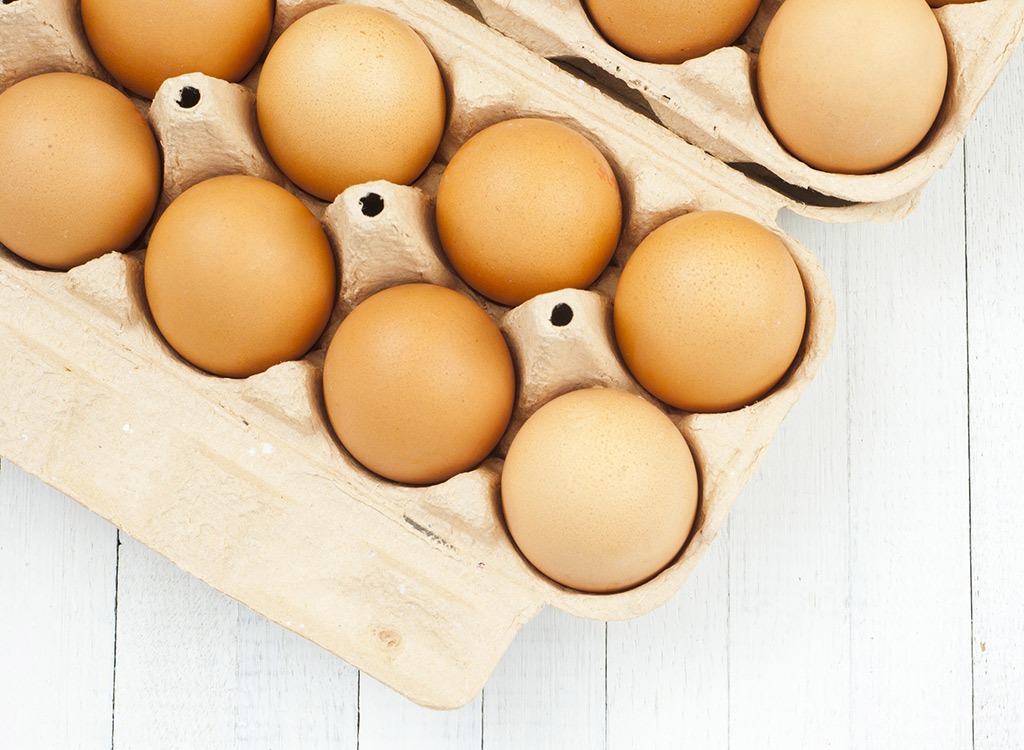 Eggs are one staple you'll want to have on hand at all times, especially when you're stuck at home. Pick up a dozen at 7-Eleven and try one of these 71+ Best Healthy Egg Recipes.
Flour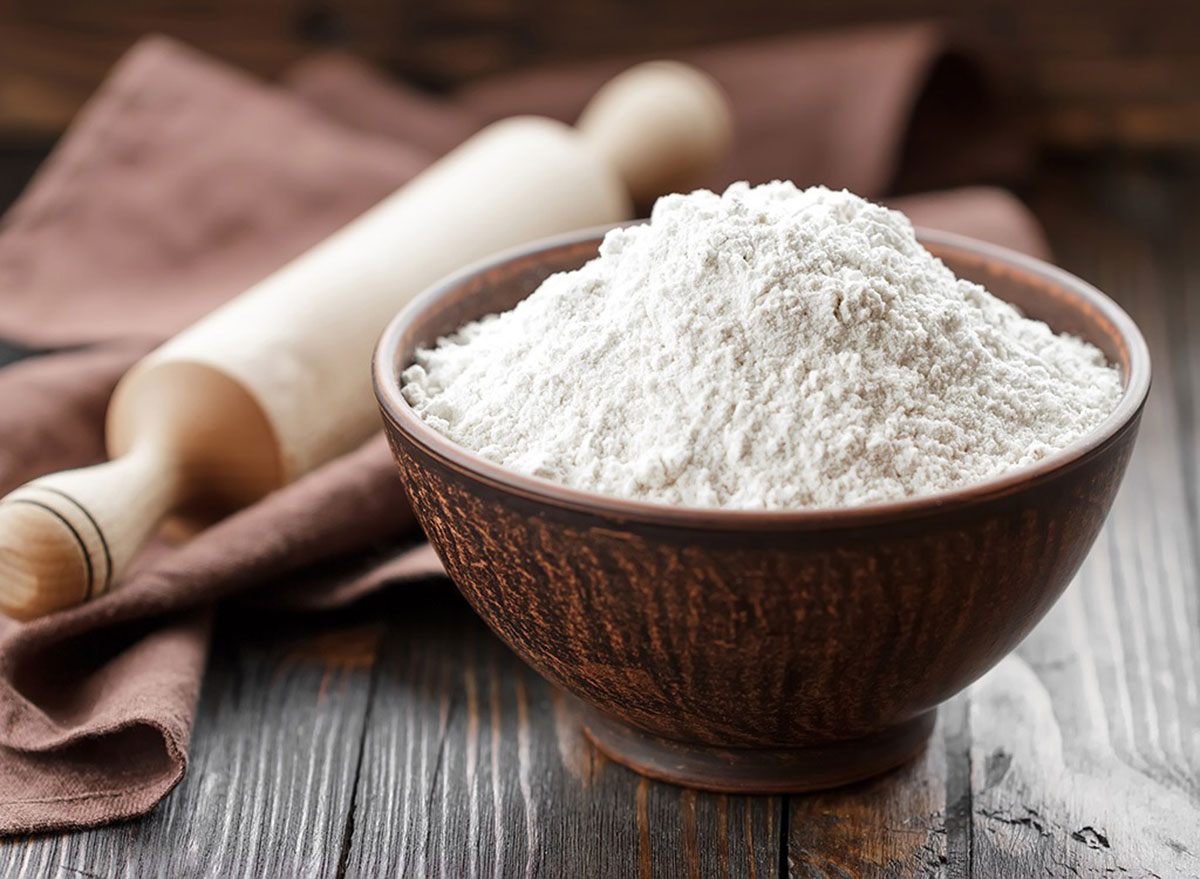 You didn't think 7-Eleven would sell sugar without selling all-purpose flour, did you? You'll need it for all those baking projects, and it's just $2.99 for a two-pound bag at 7-Eleven.
Franks Red Hot Sauce
Any spice lover needs a few different kinds of hot sauce in their cooking arsenal, and Frank's is a standby. Besides, you'll need Frank's to make this Slow Cooker Buffalo Chicken Dip.
Hidden Valley Ranch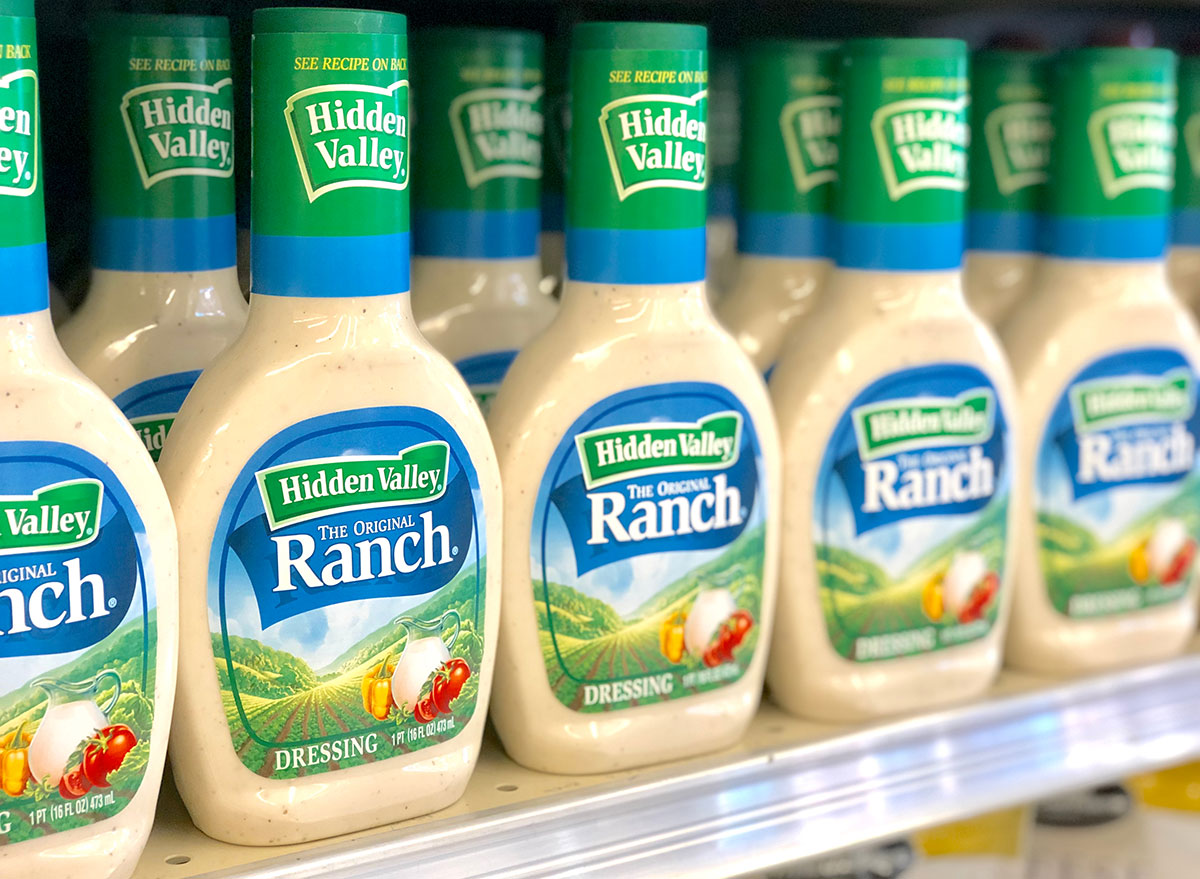 If you're snacking on raw veggies like carrots or bell peppers while working from home, you'll want a few different dip options for them. Why not go with an ultimate classic: Hidden Valley Ranch?
Jif Peanut Butter
No, it's not the healthiest peanut butter at the store, but it's still a classic for a reason. Jif won our peanut butter taste test, and it's perfect for pairing with apples or using in a PB&J sandwich.
Vegetable Oil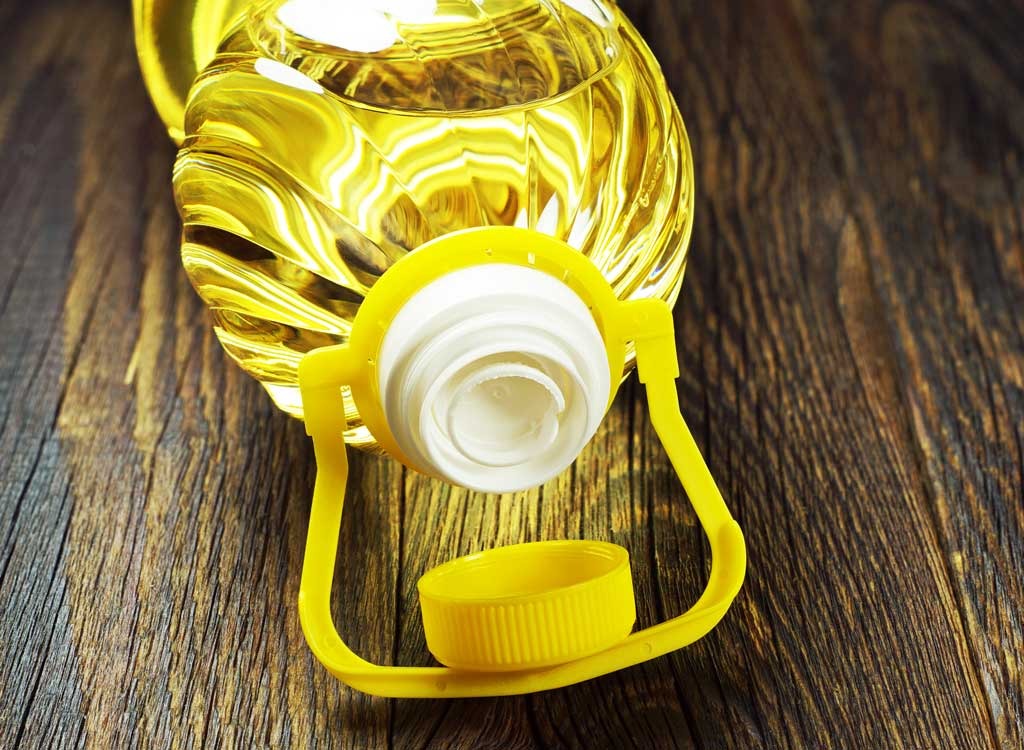 Another baking classic, vegetable oil, can be found in the aisles of 7-Eleven. You could bake a cake with all of the key ingredients sold at the convenience store!6254a4d1642c605c54bf1cab17d50f1e
Emergen-C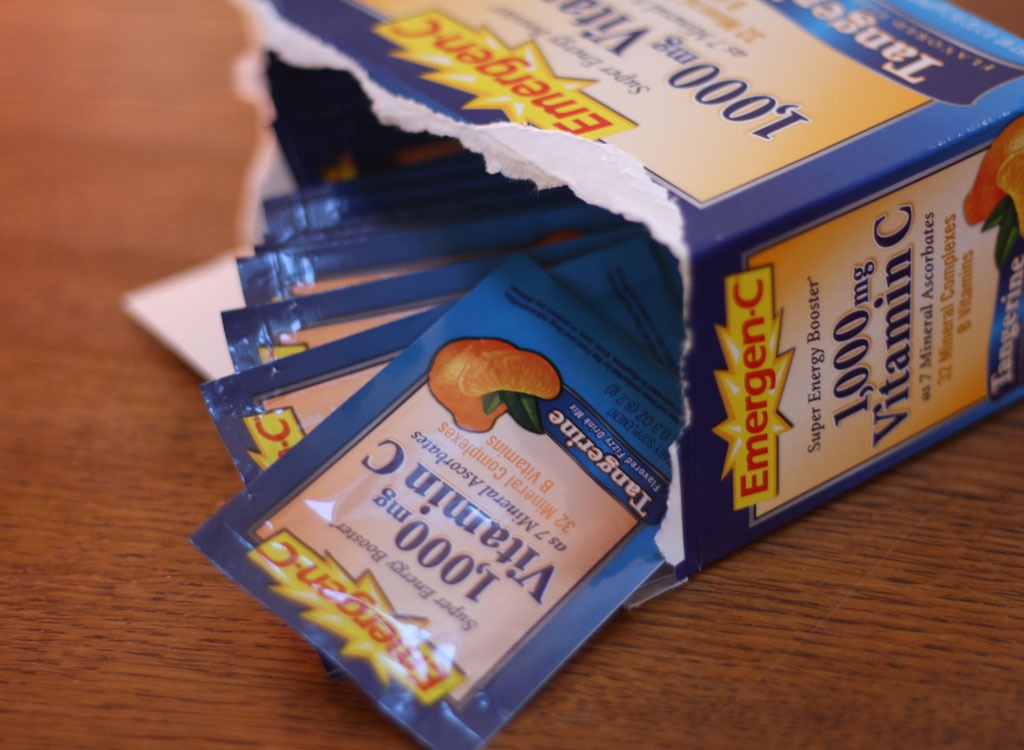 If you're trying to support your immune system with vitamin C, Emergen-C packets are always a good bet.
Ice Cream
Yes, you can pick up a pint of Ben & Jerry's at 7-Eleven. But did you know that the convenience store chain also sells its own brand of 7-Select pints? Just give the Double Cookie Dough flavor a try—you might be surprised at how good it is.
Dried Fruit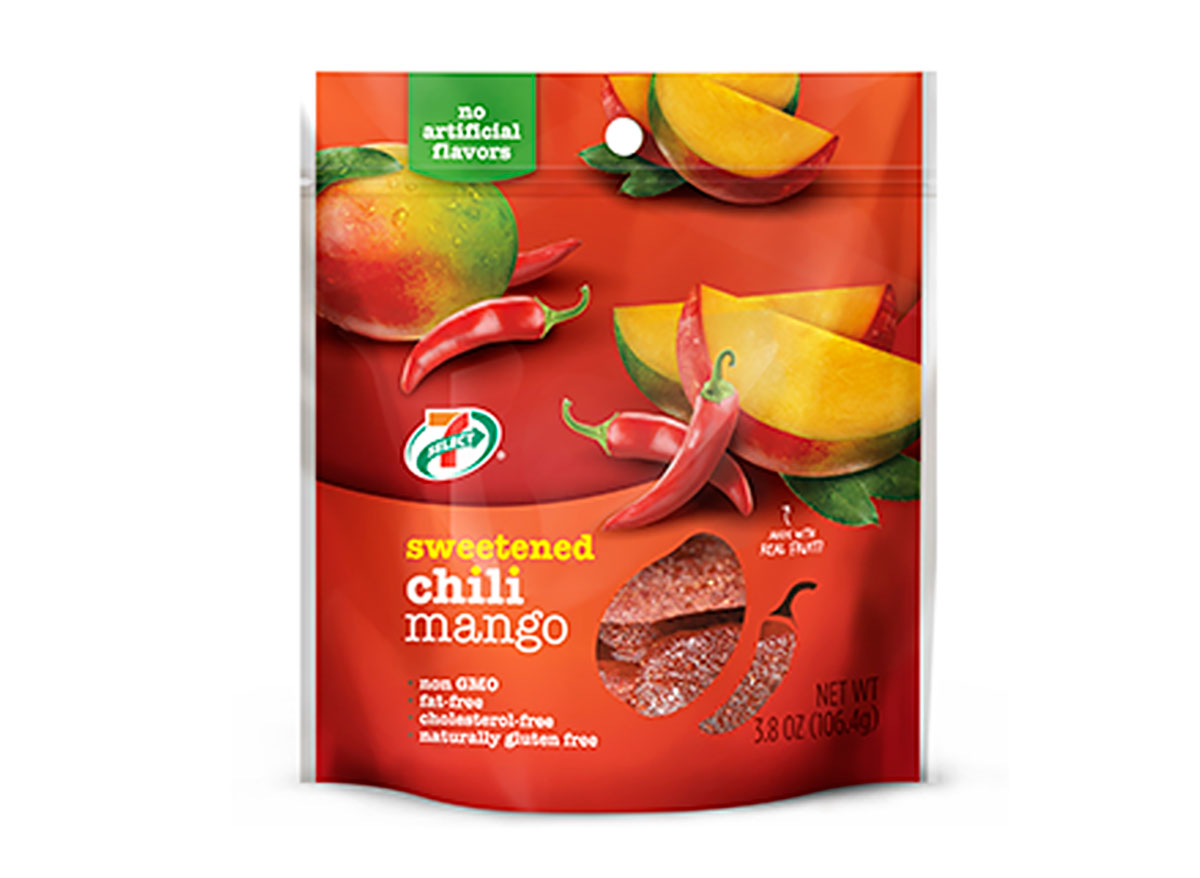 If you're trying to stock up on shelf-stable foods, the dried fruits from the 7-Select line are a great option. Spice lovers need to check out the chili mango slices!
Quest Bars
Shelf-stable protein bars are always good to have on hand, even more so when you're trying to limit trips to the store. 7-Eleven sells Quest bars, along with other protein bar options, for all your snacking needs.
Eat This, Not That!
Inspired by The New York Times best-selling book series, Eat This, Not That! is a brand that's comprised of an award-winning team of journalists and board-certified experts, doctors, nutritionists, chefs, personal trainers, and dietitians who work together to bring you accurate, timely, informative, and actionable content on food, nutrition, dieting, weight loss, health, wellness, and more.
Read more about Eat This