5 Beloved Food Brands Releasing Nostalgic New Items
The past is present with these new versions of old stuff we loved.
The year 2020 has been a rough one, so if you've been finding yourself seeking comfort you're not alone. In fact, if you've been seeking comfort in some good ol' food nostalgia, then come and sit by us. We're all about waxing nostalgic over these 35 childhood snacks from days gone by, these 23 TV dinner classics everyone loved, and these 50 iconic foods that have, alas, been discontinued.
What can we say? Nostalgic food just has a way of taking us back to a simpler time. And now, thanks to these beloved food brands, we can literally taste the past (albeit in some cases, for a limited time only). Read on, and while we're at it, let's do what we can to bring back these 15 Classic American Desserts That Truly Deserve a Comeback.
6254a4d1642c605c54bf1cab17d50f1e
Since the 1960s, KFC has been creating holiday themes for its buckets (which were first introduced in 1957). Now, the fried chicken giant that's famous for staying true to its original recipe is bringing the nostalgia with the re-release of its iconic 1966 and 1971 holiday buckets. We're talking right down to the smallest detail, including the tagline, "North America's Hospitality Dish," which hasn't been seen since 1966.  
"Even though the holidays may look a little different this year, we hope our holiday buckets help everyone to hark back to a simpler time," said Andrea Zahumensky, KFC's U.S. Chief Marketing Officer in a press release. The KFC holiday buckets will be available starting November 24, while supplies last. Oh, and yes, KFC is also bringing back its fried chicken-scented 11 Herbs & Spices Firelog. Here's how to get yours before supplies run out. 
Pepsi's apple pie-flavored soda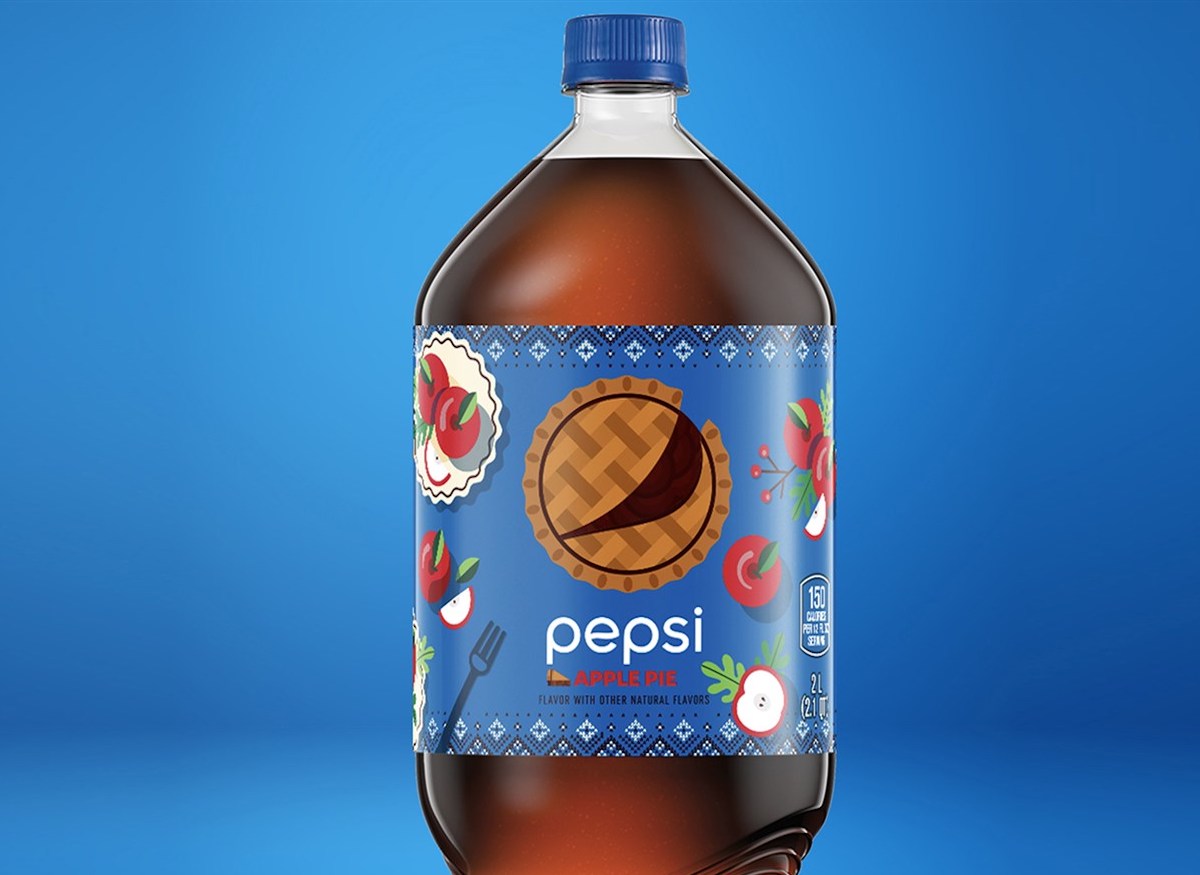 On November 17, Pepsi introduced a new flavor. Novel as it may be, its purpose is to take us back to those halcyon days before our obsession with sourdough starter began, when baking an apple pie didn't leave us feeling inadequate (compared to all those Instagram baking prodigies).
We're talking about Pepsi's new apple pie-flavored cola, whose "hints of warm cinnamon, buttery crust, and fresh apple," as Pepsi described it in a tweet, are guaranteed to be the "best pie you'll never have to bake."
"Failing at baking—especially this year—is nothing to be ashamed of," explained Pepsi's Vice President of Marketing, Todd Kaplan, in a statement. So, in celebration of all the "amateur bakers" out there who are just trying to do their best in what will inevitably be a really weird holiday season, Pepsi is raffling off 1,500 bottles. To get yours, all you have to do is share a photo or video on Twitter or TikTok of you epically failing at baking, along with the hashtag, #PepsiApplePieChallenge. 
The offer ends December 7, so what are you waiting for? Here's a recipe for the best apple pie you'll ever fail at baking.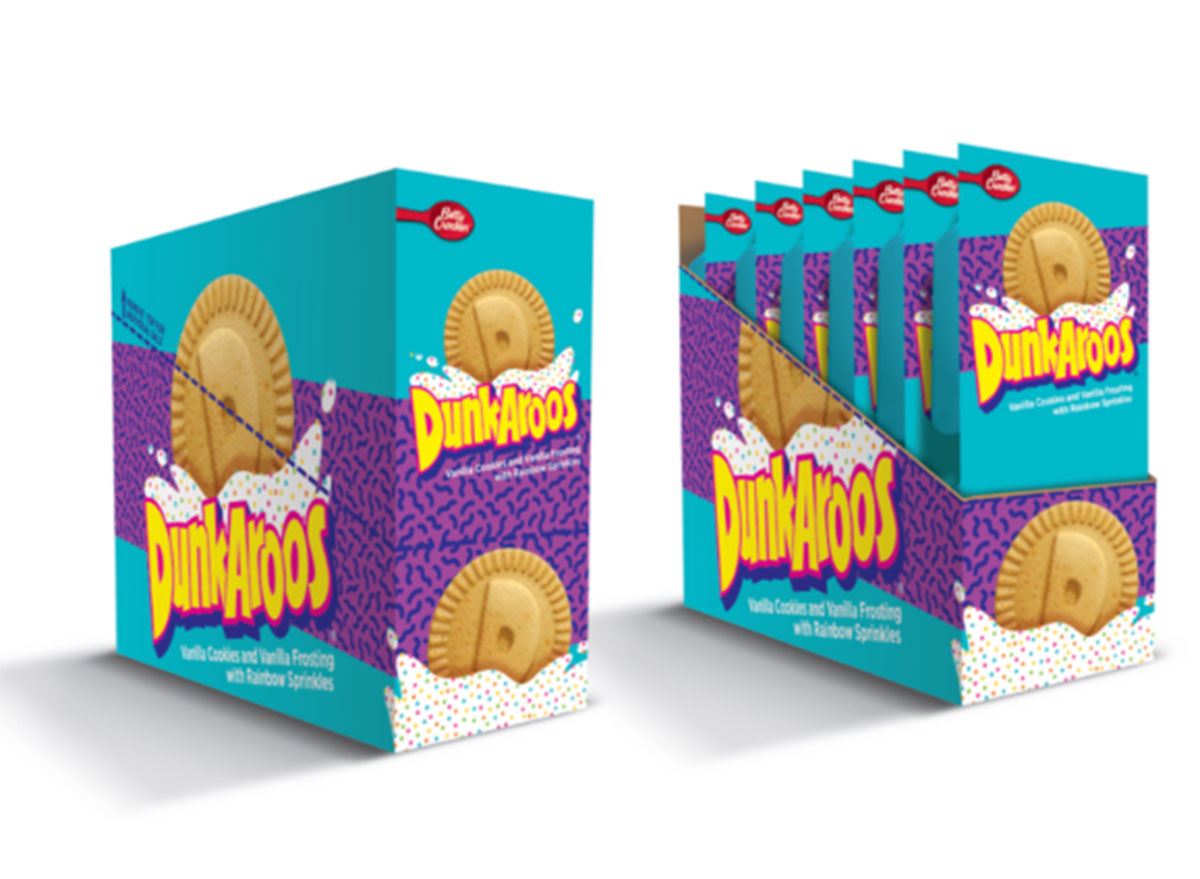 Most of these 10 beloved childhood foods are no longer with us. But one, we are happy to tell you, is back. We're talking about that ultimate staple of the grade-school cafeteria lunchroom, Dunkaroos!
First introduced as a Betty Crocker brand in 1992, Dunkaroos were discontinued in 2012, possibly because all of the kids who adored them grew up and started watching their sugar. But right when we need them most, those little round graham cookies with frosting in which to dunk said cookies have been resurrected by General Mills as vanilla cookies with vanilla frosting studded with rainbow sprinkles.
Saturday morning cartoons would never have been the same without our favorite sugary cereals. Sadly, those cartoon mornings are a thing of the past. As for the cereals, General Mills has brought back four of our most iconic childhood flavors: Cocoa Puffs, Cookie Crisp, Trix, and Golden Grahams. 
"Our fans crave a taste of nostalgia–and, while these four cereals have always remained popular, we've answered their requests and brought back the taste they remember from childhood," said Jennifer Jorgensen, vice president of marketing for General Mills cereal in a press release.
In other words, you can expect a more chocolatey taste from your Cocoa Puffs and a more chocolate-chip-cookie taste from your Cookie Crisp. What you cannot expect is a healthier nutrition profile from these cookies for breakfast, three of which stand among the 28 least healthy breakfast cereals of all time.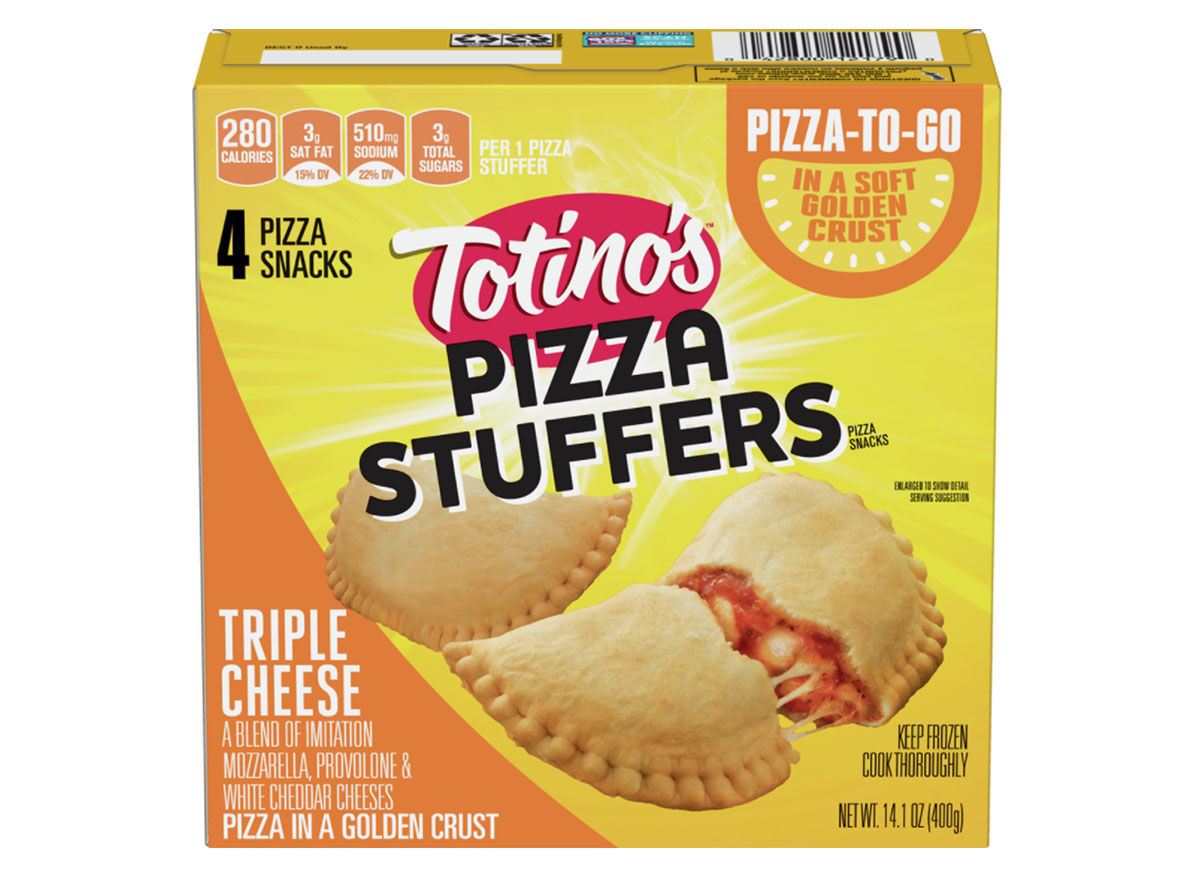 Although they were available for only a brief time (from 2011 until 2014), Totino's Pizza Stuffers were the very definition of comfort food. A giant and pillowy version of Totino's Pizza Rolls, these babies didn't even need to have been made with actual cheese to make us smile (although we do recall feeling a bit bloated a few hours later).
Thanks to the efforts of their enthusiastic fans, they're back in stores now. They're still not made with real cheese, but it could be worse. And who knows? Maybe some of these 33 nostalgic snacks will end up finding their way back onto grocery store shelves.
Be the first to know by signing up for our daily newsletter.
Lauren Cahn
Lauren Cahn is a food, health, and culture writer whose work has appeared online and in print for Reader's Digest as well as Health Digest, Huffington Post, Taste of Home, and others.
Read more about Lauren