50 Classic Foods That Have Been Discontinued
We bet you've tried plenty of the nostalgic snacks on this list.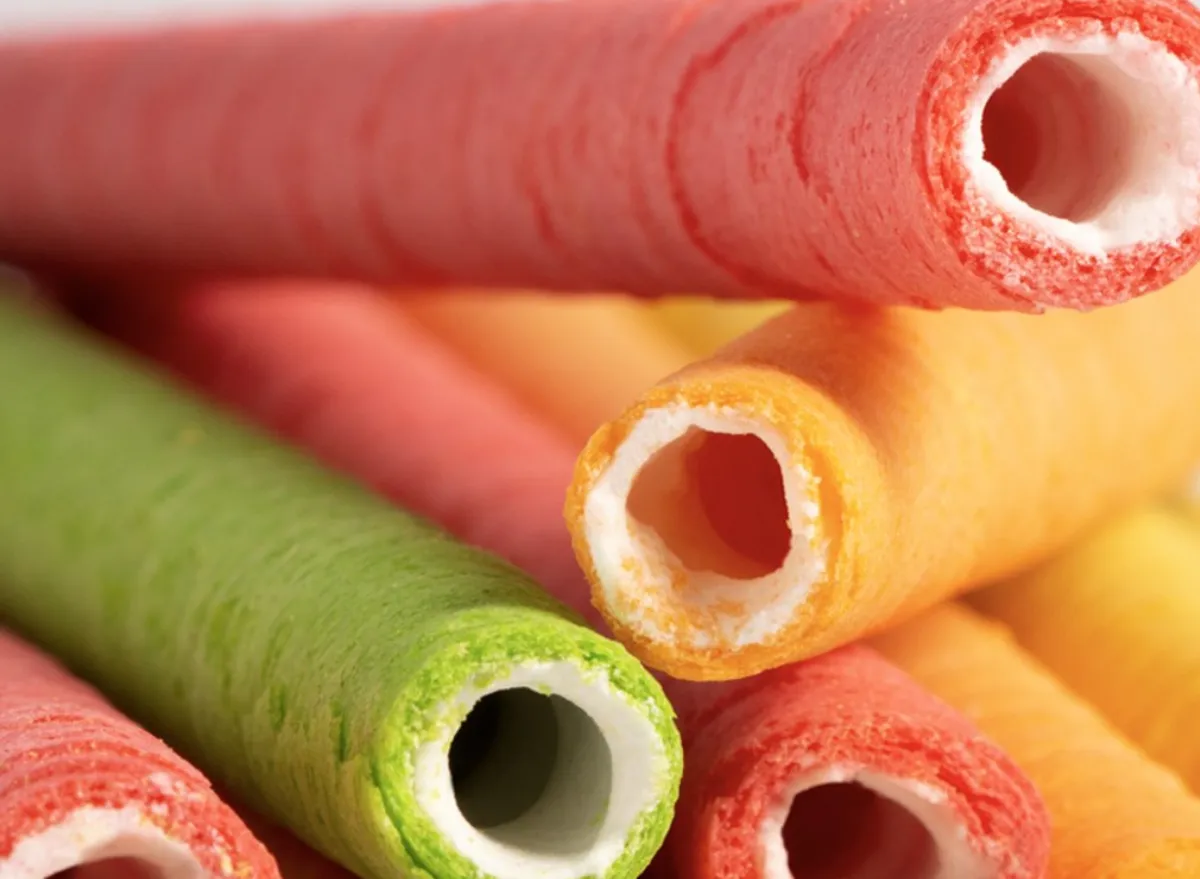 How many times have you gone to the grocery store to pick up your favorite candy or snack, only to find that it's disappeared? Every year, handfuls of our favorite snacks, drinks, and beloved food items silently disappear from grocery store shelves, leaving us confused and maybe even a little bit heartbroken.
This phenomenon is more common than you would expect. Every year, food distributors pull products due to poor sales, health concerns, ingredient scarcity, and many other factors. After winning us over with novel new flavors and textures, our favorite treats can vanish as quickly as they appeared.
Let's take a moment to remember all of our favorite foods that left us before we could send them off with a proper farewell. And for more, don't miss these 15 Classic American Desserts That Deserve a Comeback.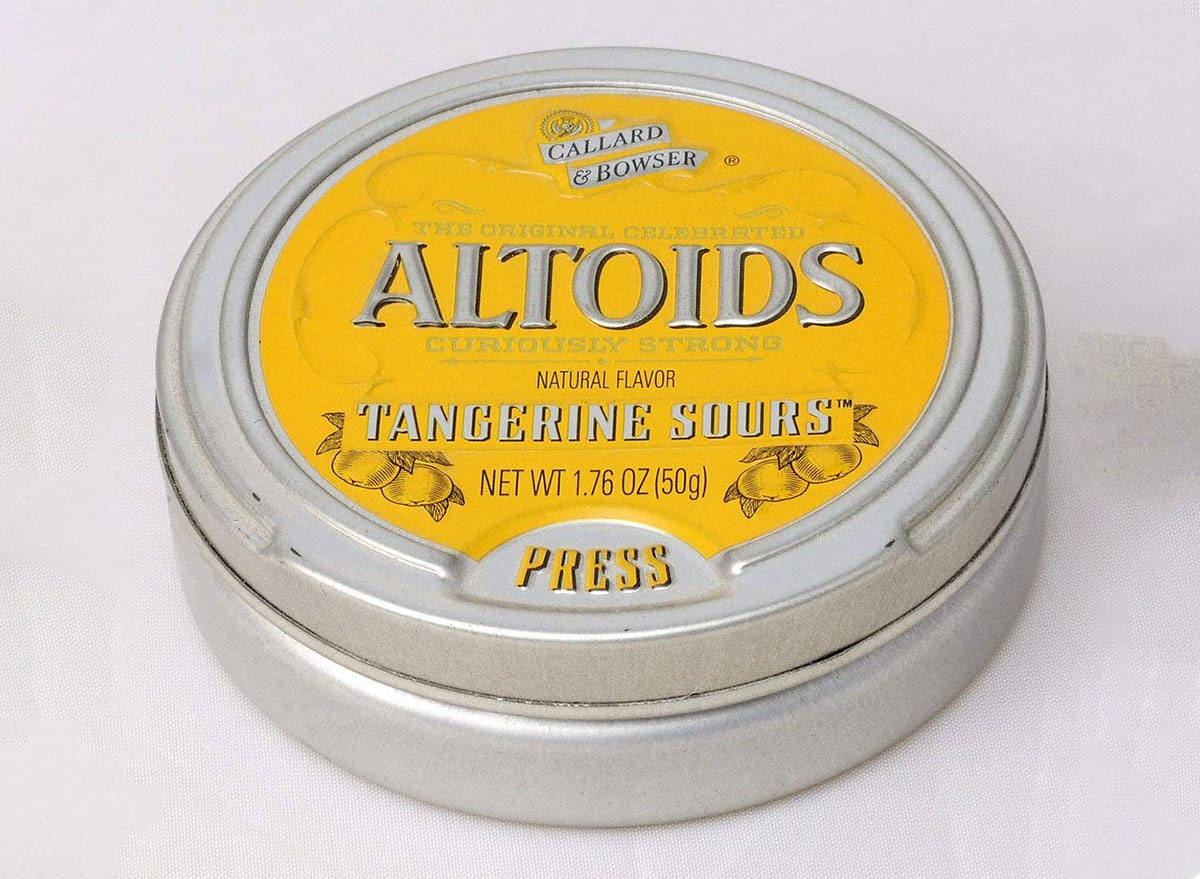 This twist on the classic Altoid mint was a game-changer when the sour candy entered U.S. grocery stores in 2004 and evolved to become a fan favorite. The candy appeared in a wide swathe of fruit flavors, but its popularity wasn't to last. Altoids discontinued the candy in 2010, citing low product sales. Even though 10 years have passed, it feels like yesterday when these iconic candies were sitting on the shelf at the checkout counter, just waiting for you.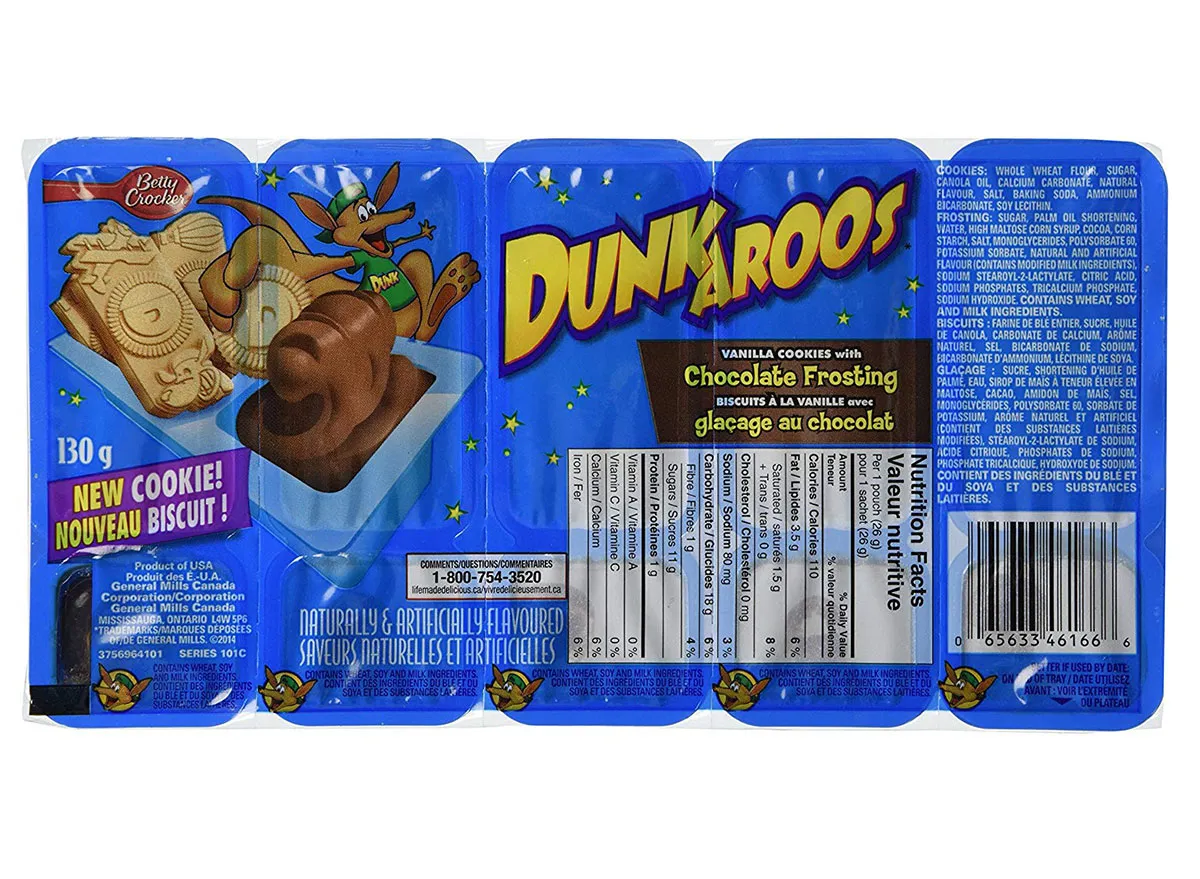 If you grew up in the '90s, your childhood probably wasn't complete without getting a pack of Dunkaroos in your lunchbox or at the school cafeteria. These cookies came packaged with an icing that (you guessed it!) had to be dunked into to round out the cookie. Despite setting a trend of new snack foods, these products would not survive forever. Sales fizzled out, and by 2012, the product had been discontinued in the United States.
Fortunately, there's good news for Dunkaroos fans: The beloved snack returned to the United States last summer.
Haagen-Dazs Black Walnut Ice Cream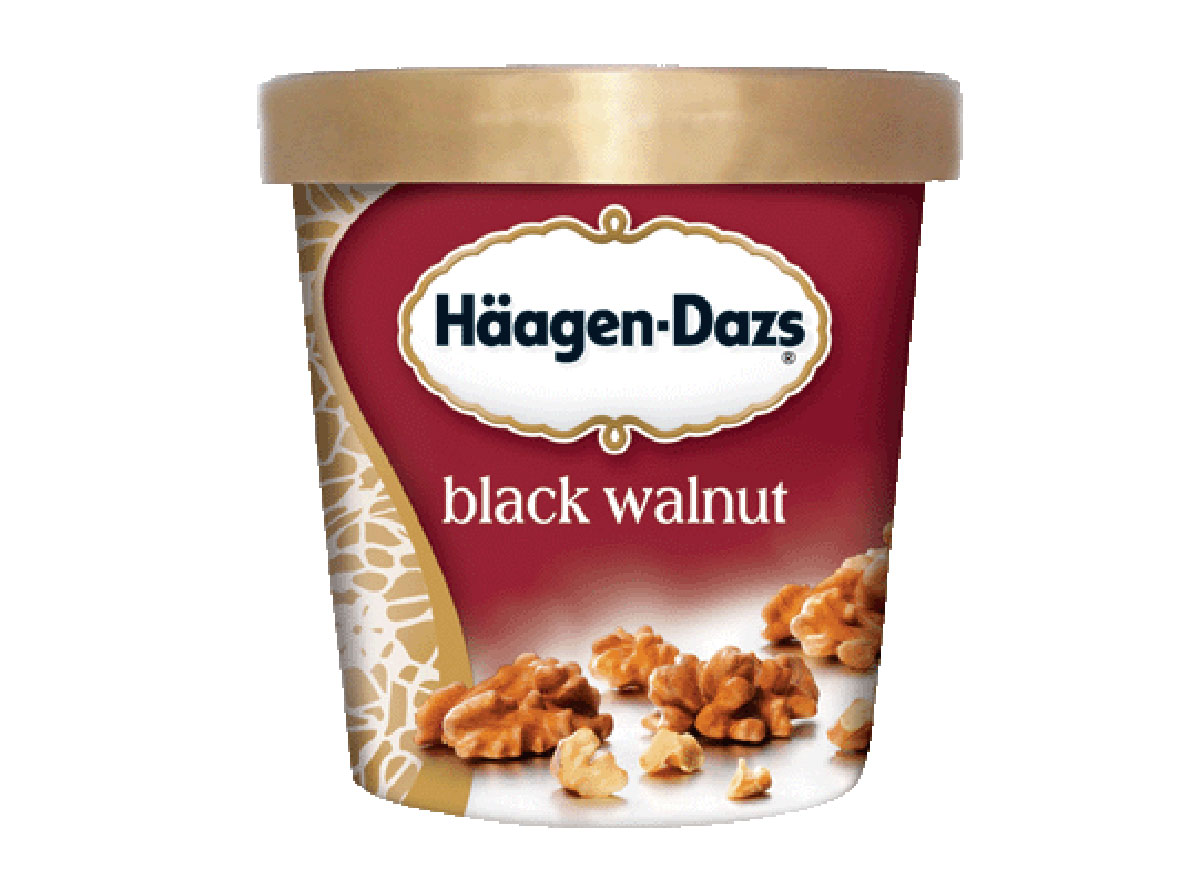 It's time to throw in the towel if you still scan the freezer section in hopes of finding this popular ice cream flavor. Despite other nut flavors like butter pecan or pistachio ice cream settling into the mainstream, this rich variant never found full traction with consumers and was pulled well before its time.
What could be more fun than eating a chocolate bar? How about grabbing a handful of these chocolate crunchy bites that you could down in a couple of handfuls? With flavors including cookies n' cream, Heath bar, Reese's, and more, these grabbable snacks could easily please a crowd. Unfortunately, they also presented a choking hazard, causing a massive product pull. Now the candy can only live on in our memories.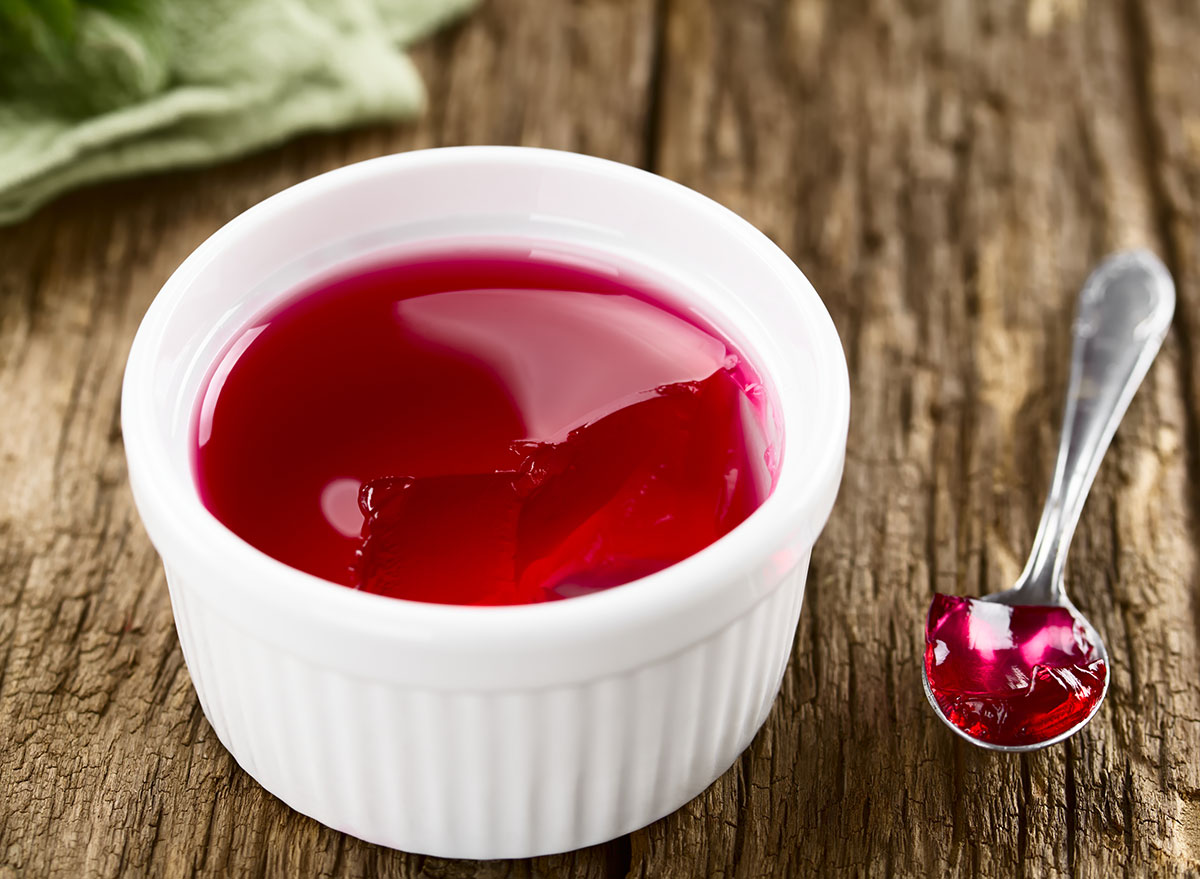 When a product has survived for generations and made such an impact like Jell-O, having a flavor or two disappear over time seems expected. With so many constantly shifting varieties, losing track of where our favorites went without us ever knowing seems like a curse we have to expect. One of the best flavors that silently slipped off grocery store shelves was wild cherry (along with wild strawberry and wild raspberry), which quietly faded from public consciousness. If you're missing those flavors, though, you can still get cherry Jell-O at the store.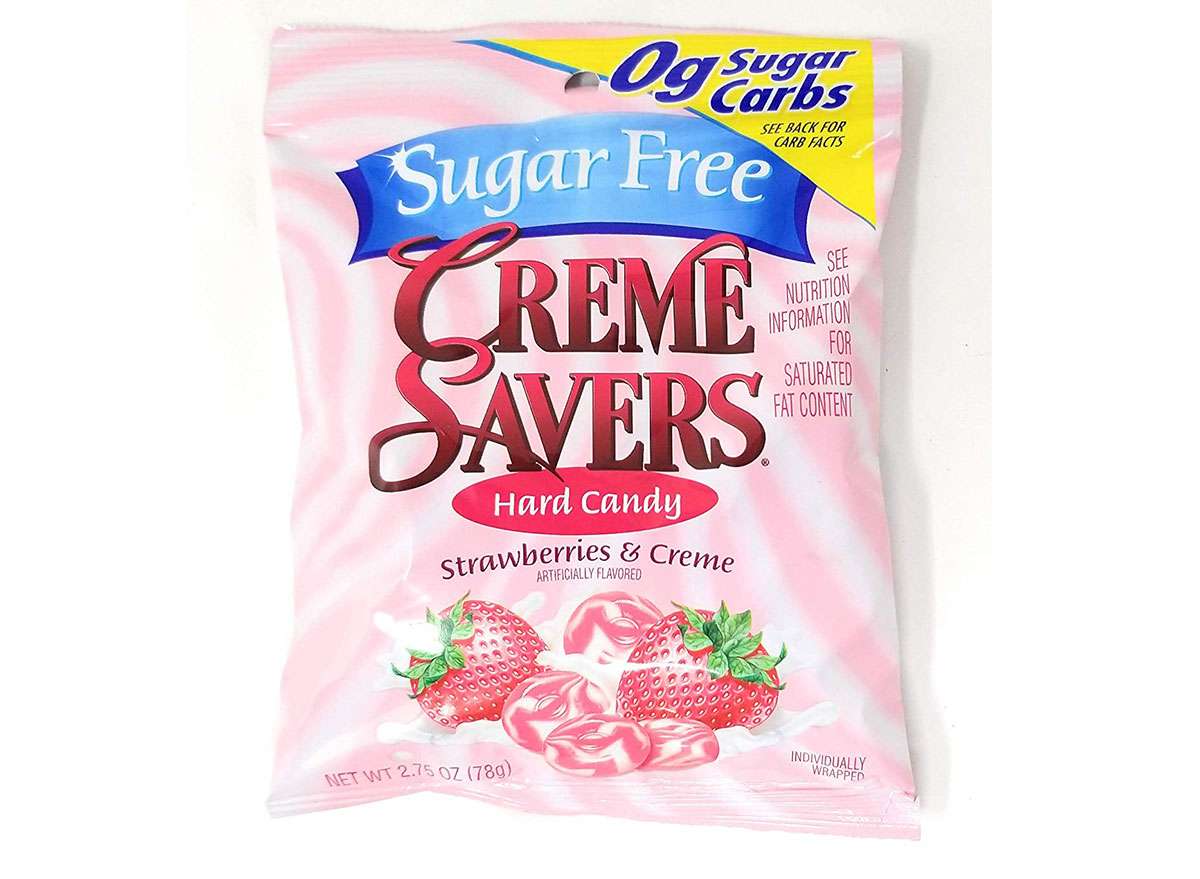 If you love Life Savers hard candies, you probably took notice of this popular cream-swirled variant, which was on store shelves for multiple years. These creme savers took flavors like strawberries and creme to new heights, and the public loved them. This product mysteriously vanished from shelves, despite a hearty effort to make them return. If you want to get your fruit and creme fix, knockoff brands still exist on shelves, though nothing beats the original.
When you produce tortilla chips coated in various flavors, having a guacamole variant seems like a no-brainer. After all, this perfect pairing instantly became an overnight sensation and left everyone heartbroken after it mysteriously disappeared from shelves not long after it launched. In the past several years, other smaller corn chip brands have tried to revive the flavor, but nothing comes close to the flavor combination Doritos perfected in the original.
One of Keebler's biggest hits of the 21st century came in the form of their Magic Middles—shortbread cookies filled with fudge or peanut butter filling that everyone couldn't get enough of. The cookies quietly disappeared from shelves with very little explanation from the Keebler offices, much to millennials' chagrin. If you still miss these cookies, you can join the Facebook group dedicated to bringing them back.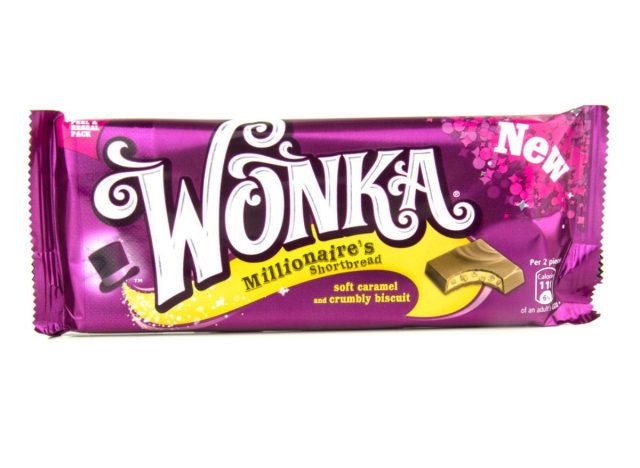 Nestlé brought the world of Charlie and the Chocolate Factory to life via their line of famous candies that range from Everlasting Gobstoppers to Nerds, but not all of their iconic candy has lasted. The once-popular Wonka Bar disappeared from shelves due to poor sales. We can only hope that this candy can make a comeback to help transport us back to the world of Roald Dahl.
Flavor-Blasted Graham Goldfish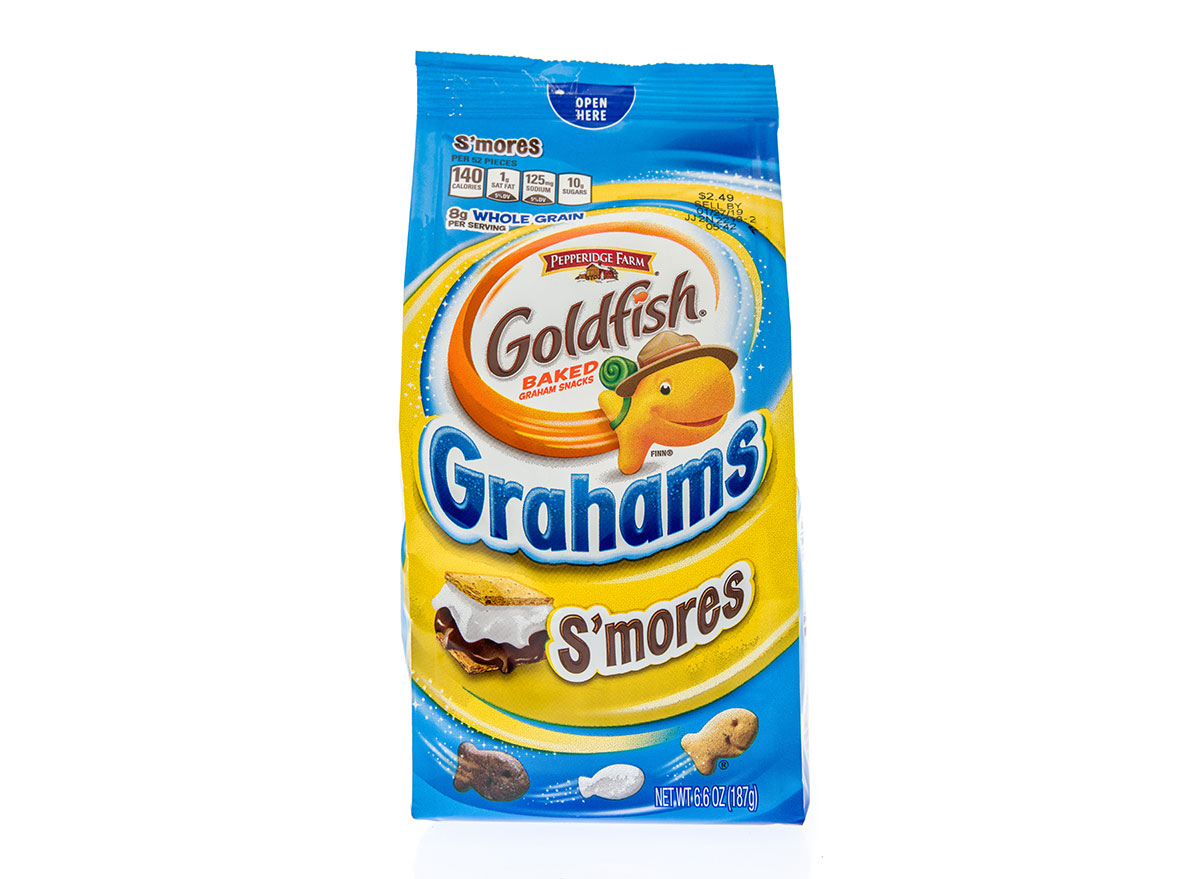 If you love snack crackers, goldfish probably top your list of favorite snacks. Their versatility extends beyond signature cheddar flavors into the realm of sweet products, and for a time, the flavor-blasted graham cracker versions of the snack were second to none. There are still great options, but these never quite took off and quietly disappeared from shelves.
Haribo Sugar-Free Gummy Bears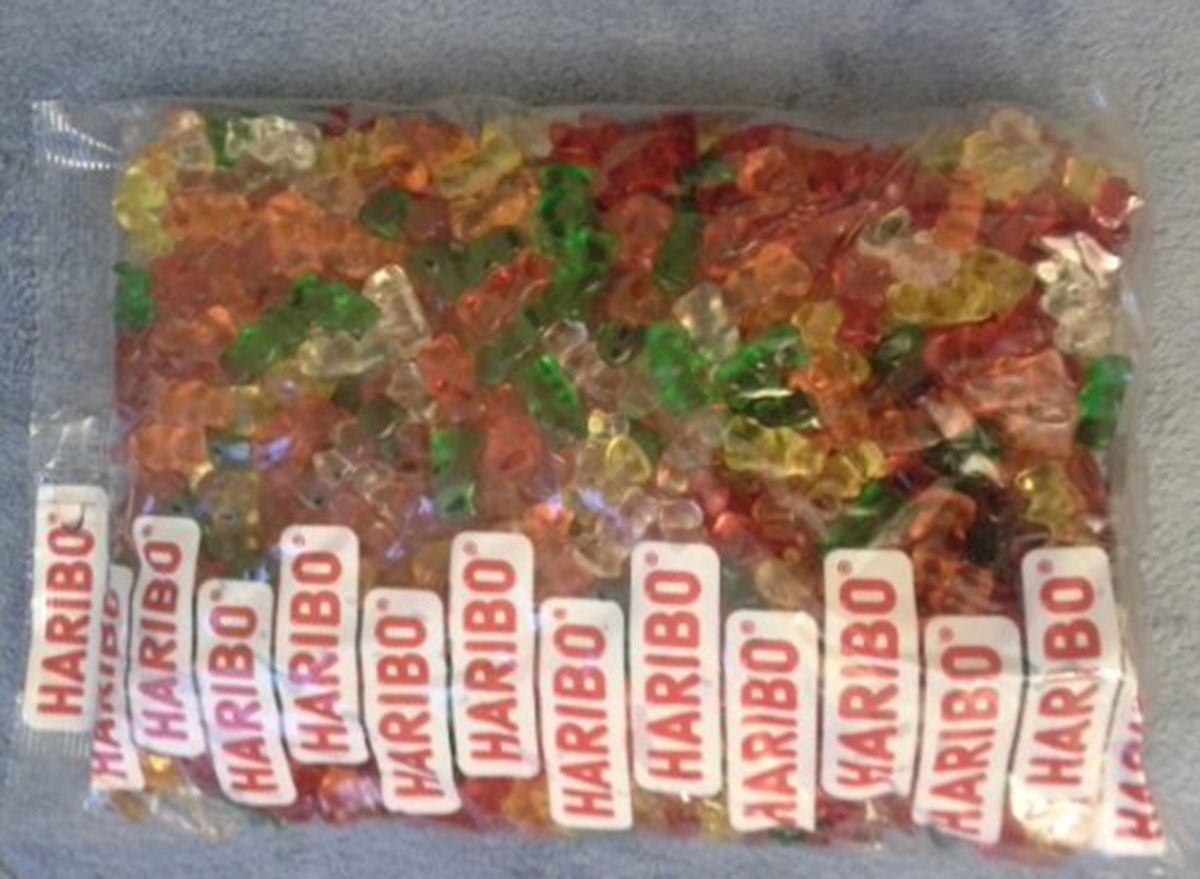 What could be more appealing than a candy that packs in a ton of flavor while also being marketed as healthy for you? Haribo believed they found the winning combination in their sugar-free gummy bears, having replaced the sugar in the product with the artificial sweetener maltitol.
It wasn't long before the public found the downside to this product—the sweetener acted as a laxative and it gave everyone who consumed the candy extreme gastrointestinal distress. Haribo quickly doubled back on its product, and despite competitors still selling gummy candies with this sweetener, Haribo has since pulled the product.
Keebler perfected a winning snack combo by combining the texture of a chip with the flavor of their signature snack crackers with Munch 'Ems. These super popular crackers were all the rage up until their silent discontinuation in the early 2000s, with many wondering where they went.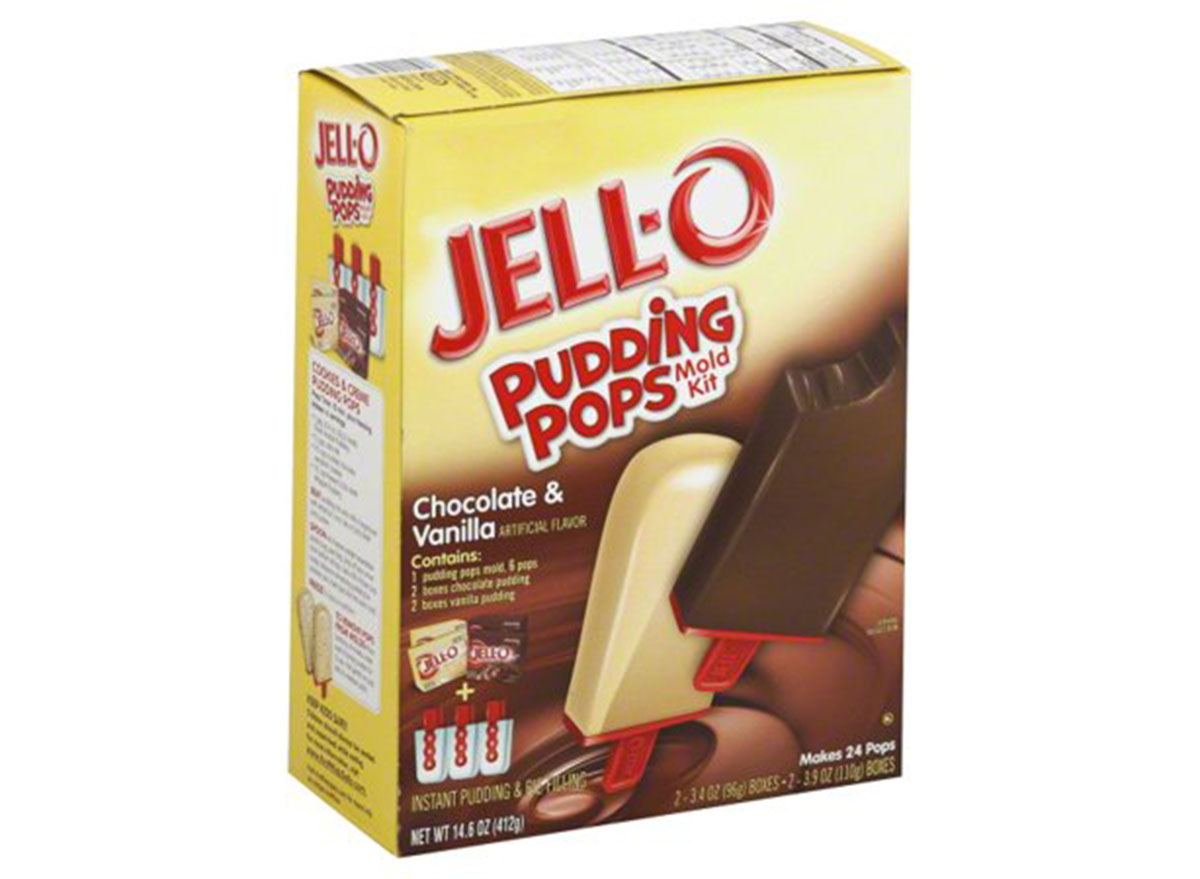 For decades, Pudding Pops were an ice cream staple you would look forward to as an after-school treat or dessert. But over the years, sales dwindled. And after multiple iterations, the product was finally pulled from shelves. Knock-offs occasionally pop up, but nothing compares to this treat in its heyday.
If you love a good bowl of cereal in the morning, you might have an affinity for eating Cheerios when you wake up. Branching out from their original honey flavor, Cheerios created a range of different flavors, one of which was the banana nut flavor, attributing its banana flavor from an added fruit puree. The cereal wasn't to last, having been pulled off the shelves in 2016. Other banana cereals come and go, but this one set a trend, leaving consumers wondering what happened.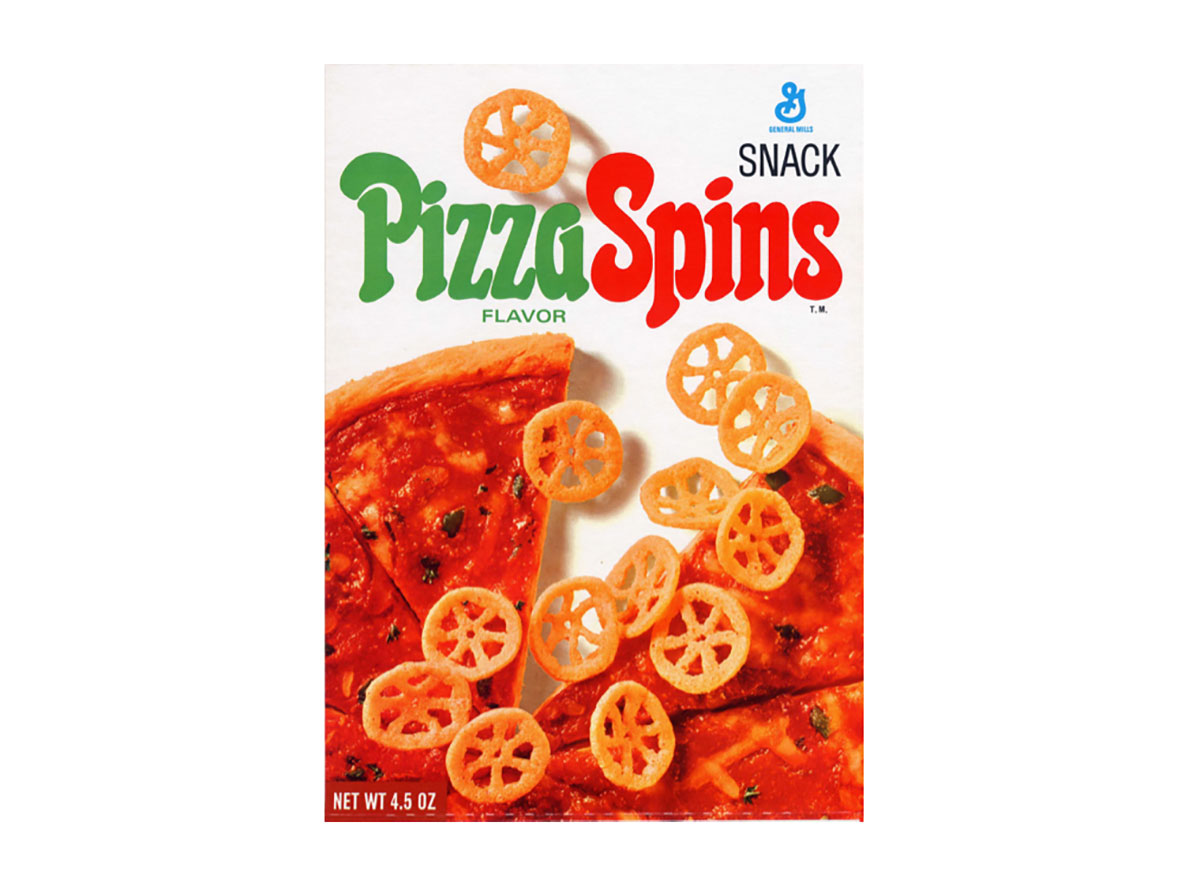 Do you remember these snacks? Shaped like wheels and infused with pizza flavor, they were truly in a league of their own from 1968 to 1975, when they sadly left store shelves.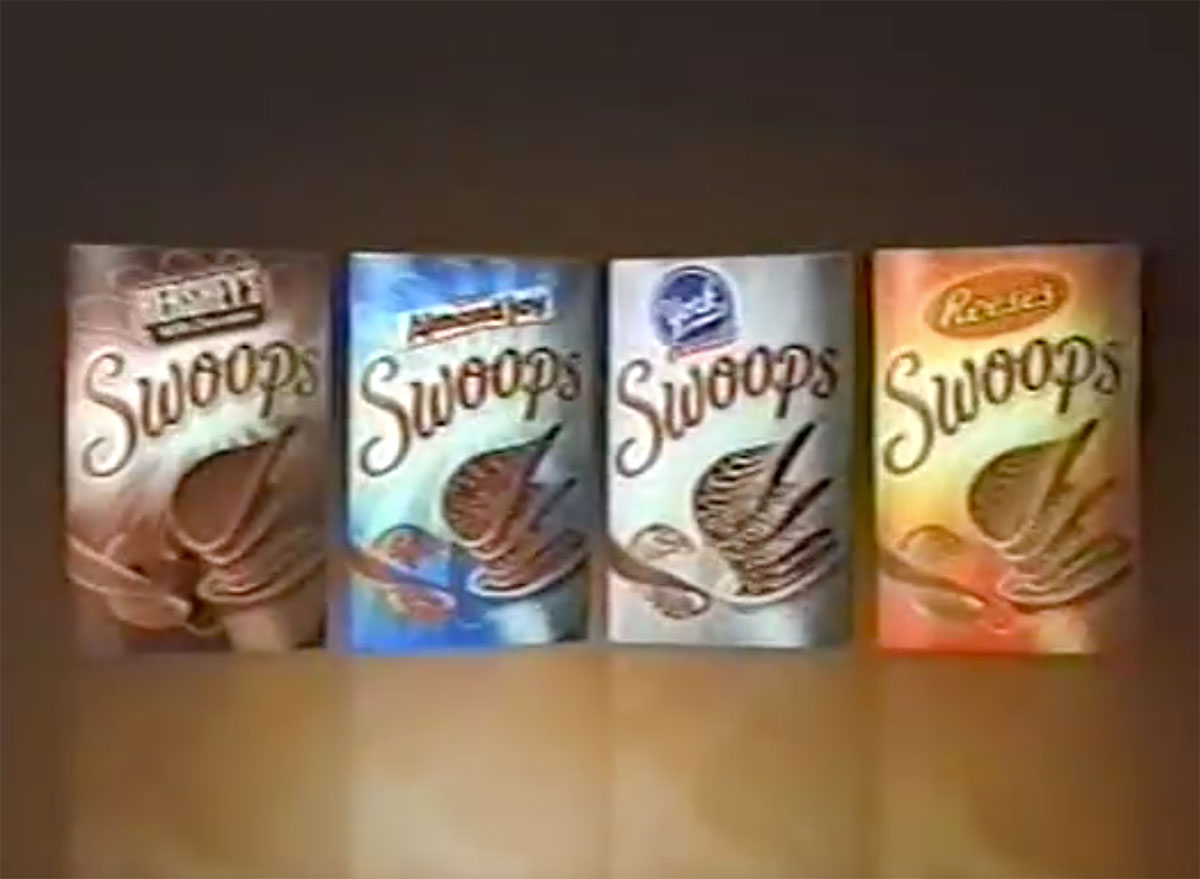 When you make chocolate, it can seem unnecessary to reinvent the wheel. After all, a good chocolate candy speaks for itself. Hershey's flew too close to the sun by introducing the line of Swoops, which contained packages of pringle-like chips made out of iconic Hershey's chocolate. The product received loads of love from anyone who tried them, but they didn't create enough buzz. The novelty item quietly faded away in 2006 after declining sales.
Jolly Ranchers Wild Berry Mix
If you love hard fruity candy, Jolly Ranchers might be one of your go-to's when you need to fix a craving. To please its consumers, the brand started introducing new flavors and flavor packs that broke the mold of their original flavors. Some of these new groupings didn't last, including the wild berry mix, which saw its last run in 2012 before being pulled from shelves.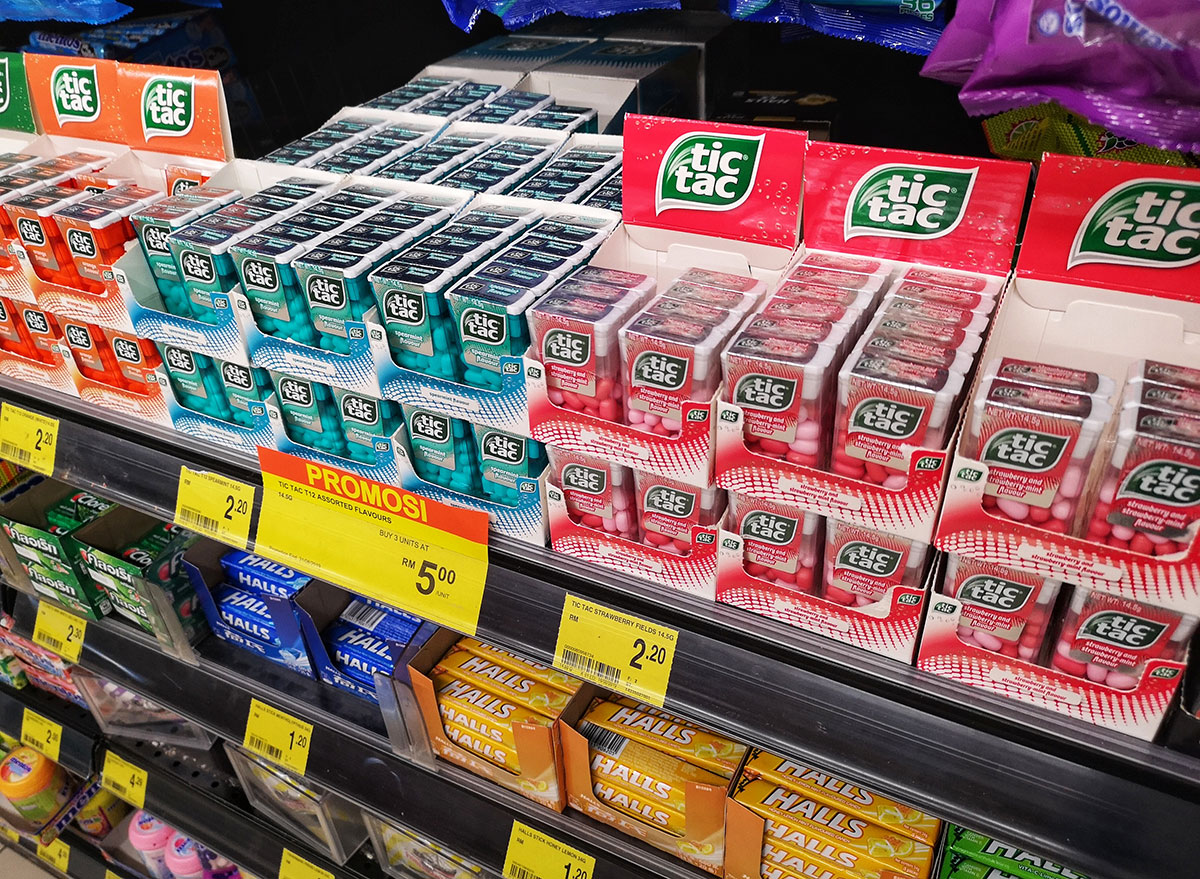 If you want a low-calorie breath mint, Tic Tacs have established themselves as a number-one option since their debut on grocery store shelves. The iconic cinnamon flavor was a mainstay before it disappeared from shelves, though other classic flavors like orange remain.
Philadelphia Cheesecake Snack Bars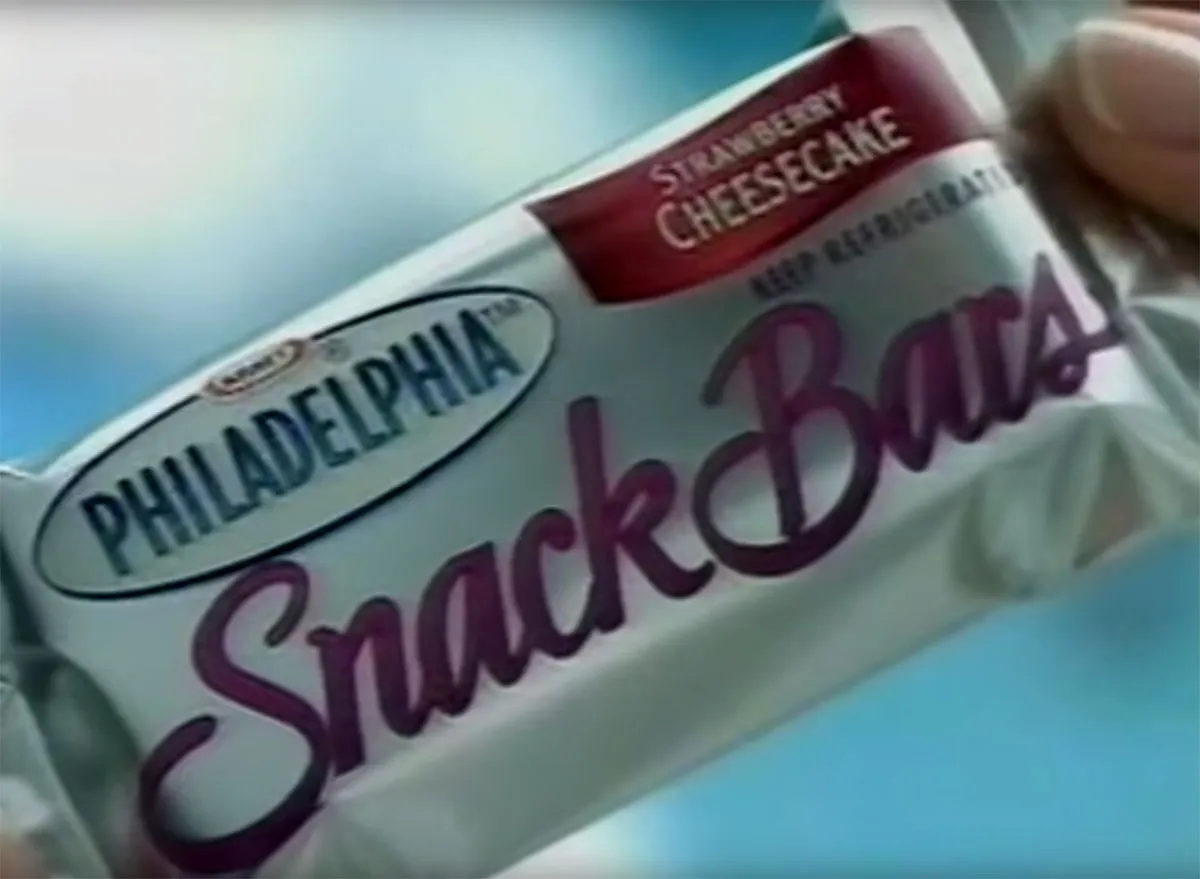 These specialty snacks appeared in multiple flavors, with strawberry cheesecake striking a particular chord with fans. The brand has since pulled the product, but people have been rallying for the return of these bars.
If you grew up in the 2000s, you probably remember this iconic Cheetos flavor. This spicy variant was eventually overshadowed by its flamin' hot cousin and eventually disappeared after 2012, leaving its fans wondering when it will make its return.
Sun Chips Sweet & Spicy BBQ
Everybody has loved Sun Chips since they appeared on shelves in 1991, but sadly, not every flavor has survived to the present day. A crowd favorite was the Sweet & Spicy BBQ flavor of these classic multi-grain chips. Of course, there are still barbecue-flavored potato chips, but it's just not the same.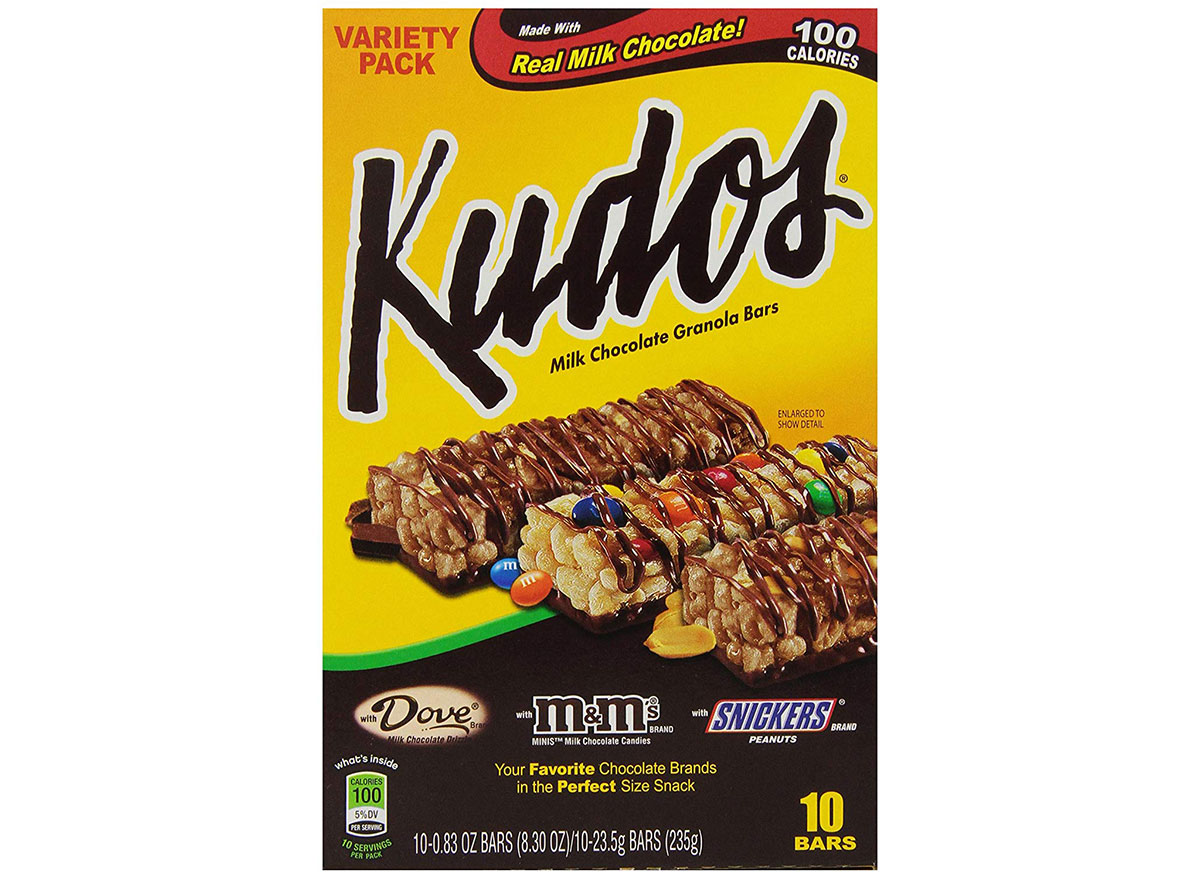 If you search the Mars website, you can still find the information for this fan-favorite granola bar, which combined granola with chocolate M&Ms. Despite the public outpouring of love, stores no longer sell the product.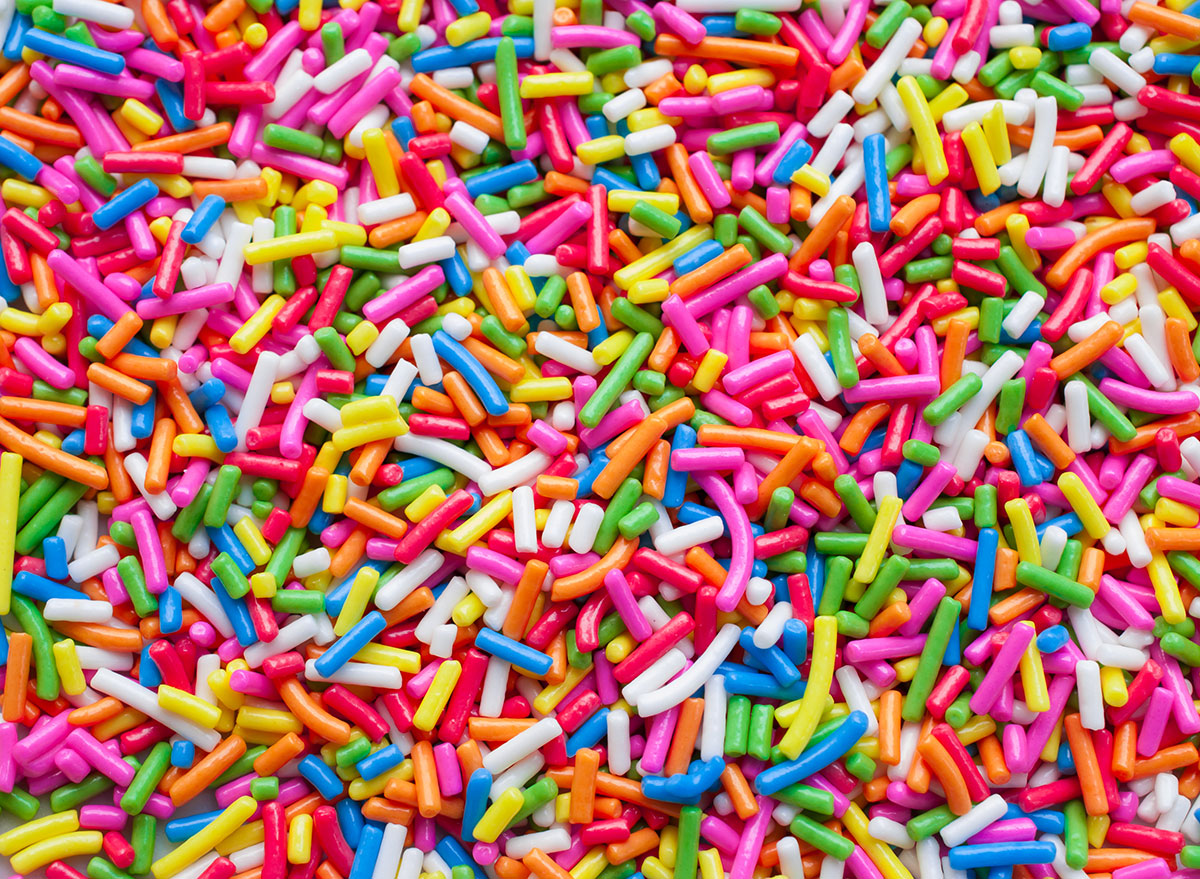 What makes yogurt a more fun treat? If you guessed adding sprinkles, you wouldn't be alone! This popular '90s treat redefined yogurt for the decade and was an instant favorite of kids across the nation. Despite its popularity, this snack disappeared from shelves in the early 2000s, leaving a wake of competitors who continue to add sprinkles into products to this day.
Quaker Instant Oatmeal Sea Adventures
Quaker made oatmeal fun for kids by introducing a line of instant oatmeal with added dinosaur eggs that hatched into the mix. On the search for new novelty porridges, Quaker also developed Sea Adventures oatmeal, which featured dissolving sugar eggs that turned your oatmeal a bright shade of blue. This mix never received the popularity of dinosaur eggs, and it's gone the way of the dinosaur, literally.
With enough popular support, any cereal brand can revive their favorite retro flavors from decades past. We hope to see that one day with Waffle Crisp Cereal, a crunchy breakfast treat that offered up a maple syrup-flavored cereal in every bowl. The cereal was discontinued in 2018, and while there are no plans to revive the brand, we can still hope that one day this might change.
This peanut butter bar, marketed at kids as a healthy treat, is a product that is quietly disappearing right now! After years on the market, Jif announced the withdrawal of the product due to dwindling sales and despite the love for the product, it won't be on shelves much longer. If you love this product, make sure to stock up on it now, as it is silently fading away.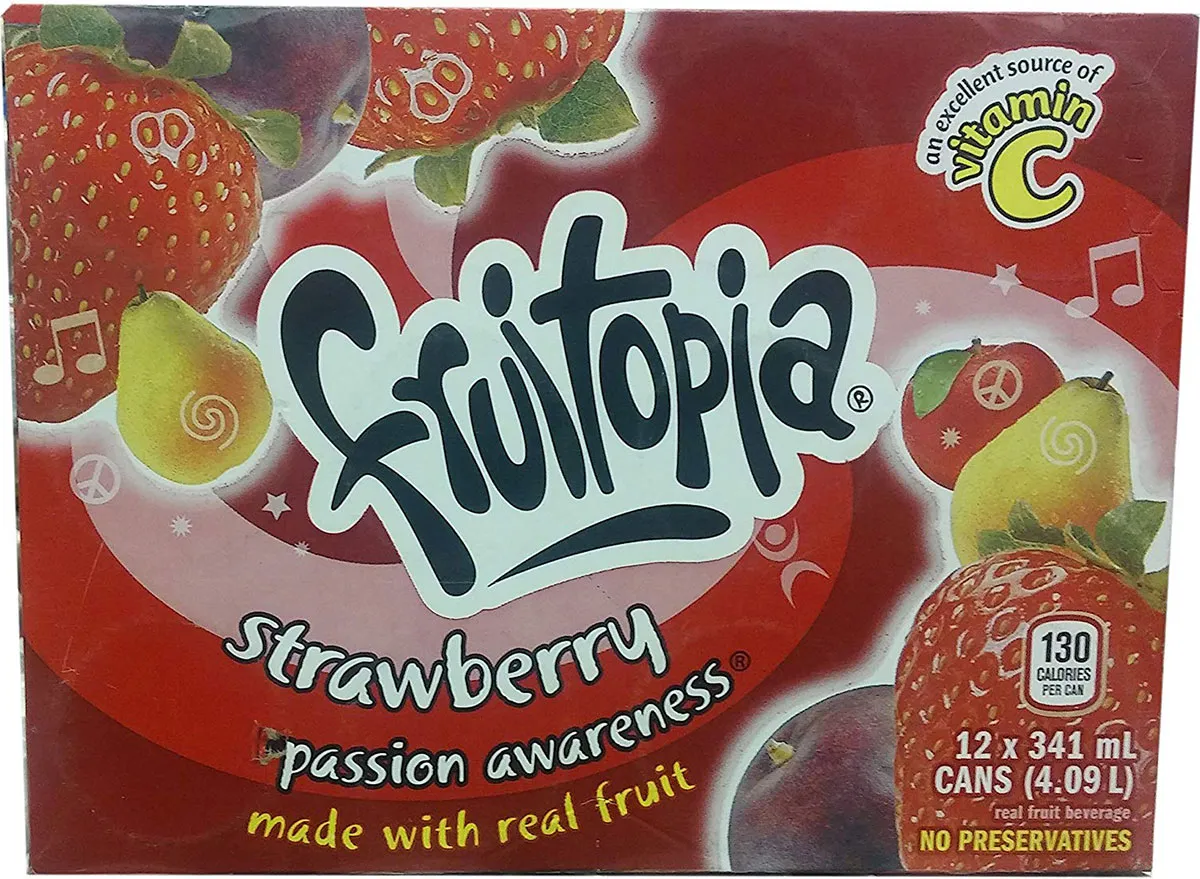 If you were to search through the beverage aisle in the '90s, no shopping trip would be complete without grabbing a bottle of Fruitopia. This Coca-Cola beverage sprang to existence to compete with the popularity of Snapple, but after the decade ended, sales started to fall. By 2003, the drink was non-existent in the United States and seemed to gradually fade off shelves over the following months.
Entenmann's Butter Coffee Cake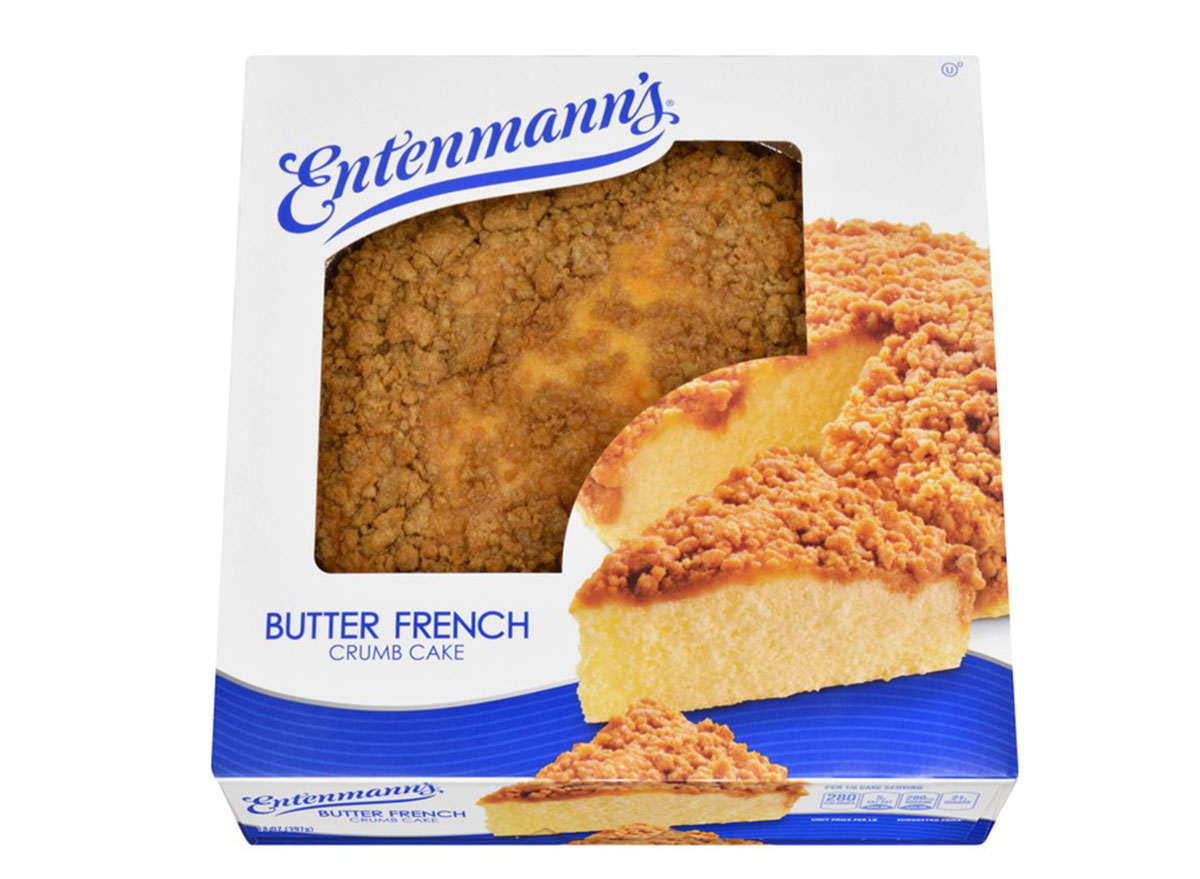 If you like a solid cake but don't have time to bake one, Entenmann's line of baked goods always had a solution for any occasion. Despite many of their standard cakes and doughnuts surviving on shelves for decades, some contenders never lasted more than several years. A crowd favorite was the butter coffee cake, which combined the signature flavors of the brand's butter pound cake with that of their coffee cake. Despite public love, this option fell to the wayside.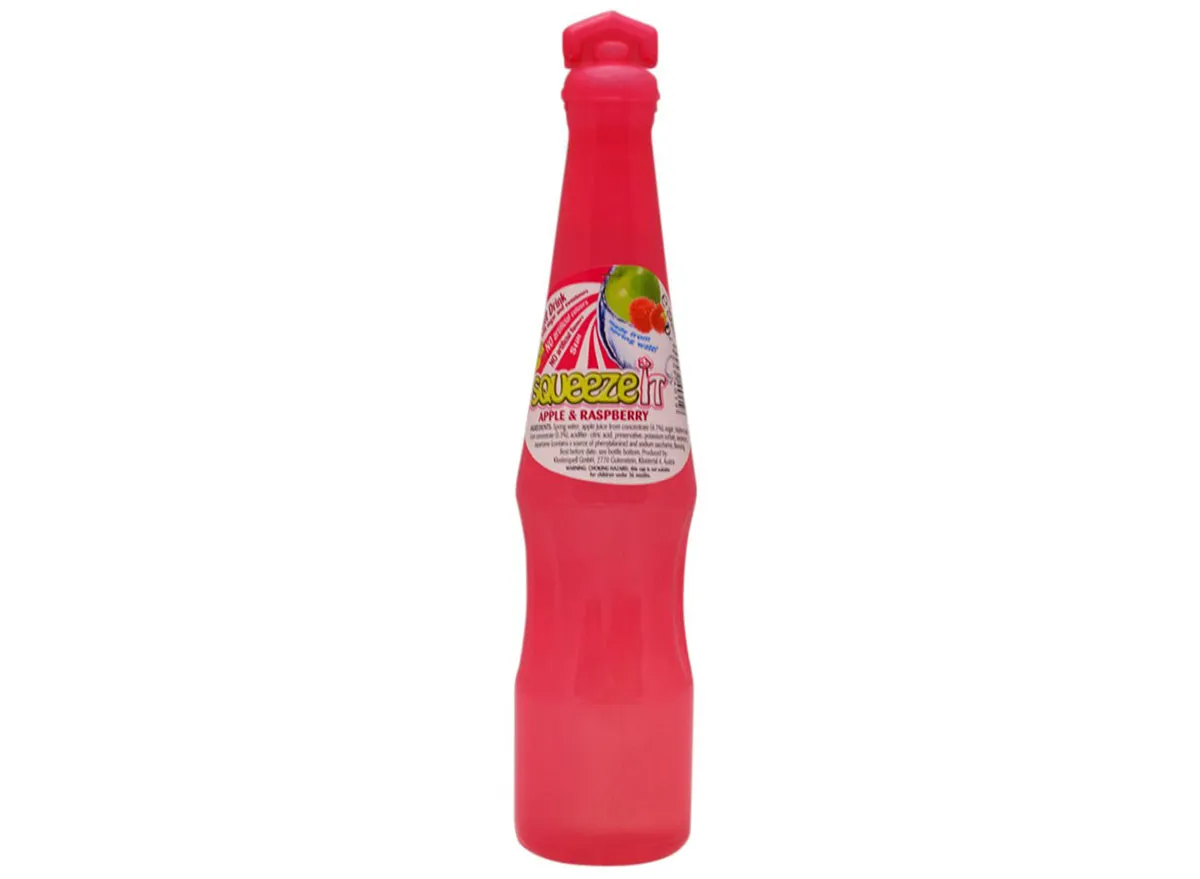 Nothing screamed "summer" in the '80s or '90s like a Squeezit, a fruit-flavored juice that came in a plastic bottle you had to squeeze to drink from. This drink lasted until 2001, but it has popped up multiple times since then, giving consumers the impression it never left. Sadly, it was last produced in 2012, leaving the next generation of kids to find a new novelty juice drink.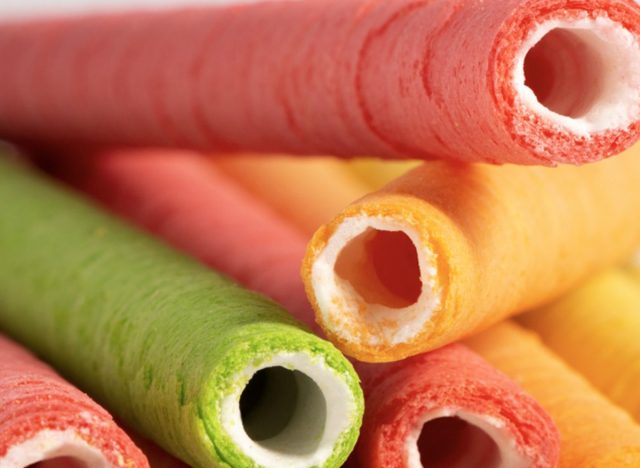 Cereal straws certainly engrained their place as a food novelty of the past decade for a good reason—not only were they fun to drink from, but they also changed the flavor of your milk. One of the most popular varieties was the Froot Loop Straw, which sadly ceased production in 2009. Since its passing, the straw has resurfaced, only to fade away again. Even after a brief appearance in 2018, it wasn't to last and the novelty straws faded away once more, leaving us wondering what General Mills was thinking.
Full Throttle Coffee Energy Drink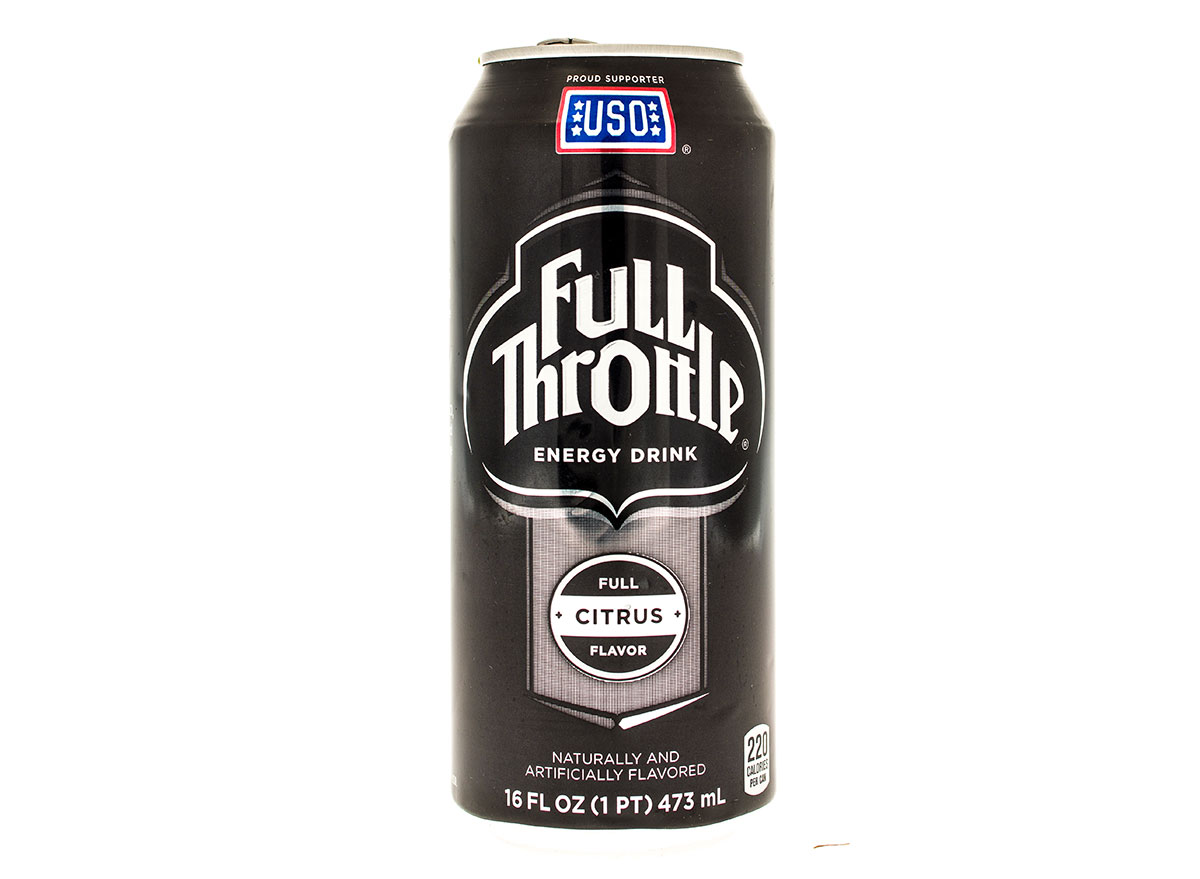 If you grew up as an energy drink aficionado, you may remember trying Full Throttle's Coffee energy drink. The beverage, which came in mocha, vanilla, and caramel flavors, could be found in many stores. But it had to compete with other Monster brand energy drinks, in addition to all other coffee products. After several years on the market, the product faded from shelves.
Everyone has come to love Starburst products, whether they are jelly beans, fruit chews, or even lip gloss. Unfortunately, some of their most popular items fell to the wayside just because they couldn't compete with other big-name brands. One of the best was Starburst hard candies, which packed in the flavor of the original fruit flavors into a hard candy. After sales decreased, this product ended production in the 2000s.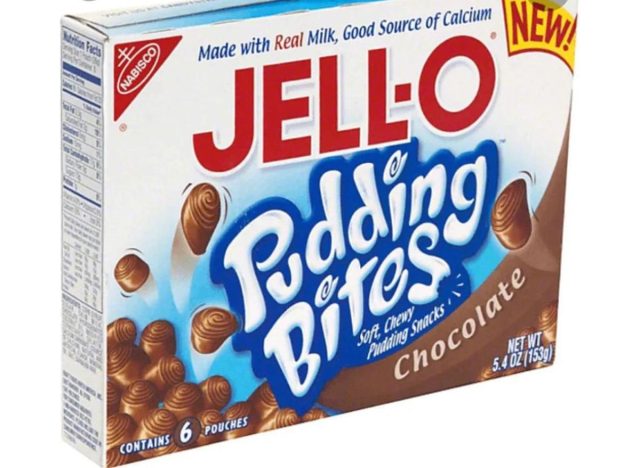 Jell-O pudding has earned a special place in snack history and inspired a variety of new products and inventive recipes. When the brand rolled out its signature bites, the new Jell-O offering became a beloved snack that you could throw in a lunchbox or eat after school. The product slowly disappeared over time, and nothing has moved in to fill the void it has left.
Honey Bunches of Oats With Real Bananas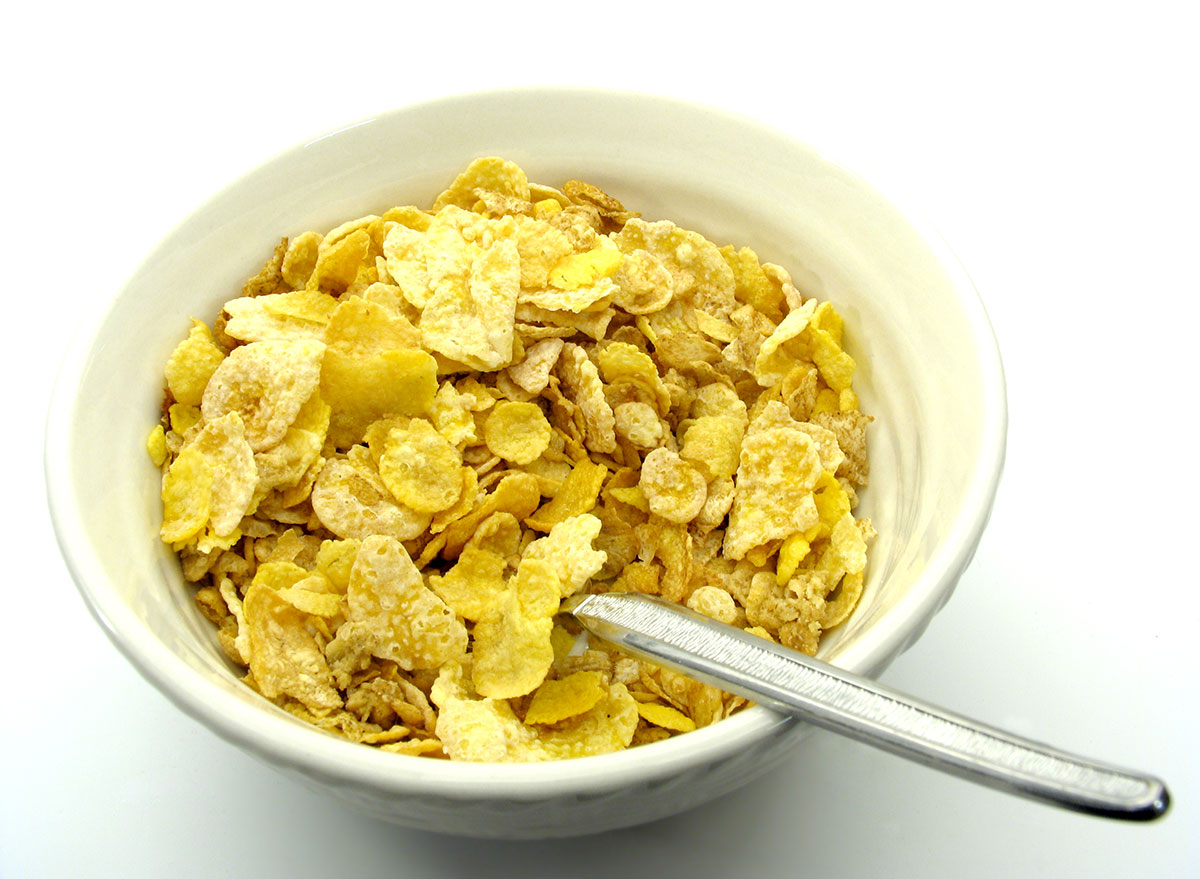 If you wanted to start your morning off right in the mid-2000s, Honey Bunches of Oats would get your morning rolling. To promote an even more health-conscious image, the brand began producing a cereal line with pieces of real fruit mixed in with the cereal. While this appealed to many, the product was eventually phased out, getting replaced with different cereal flavors.
Oreo can't be beaten when it comes to finding ingenious new ways to market their cookie, and turning their cookie into an iconic straw was a brilliant idea. Whether you slurped cereal milk or ate the straw whole, the novelty was unparalleled. After the snack spent several years on the market, Oreo pulled the plug on Oreo straws in 2012.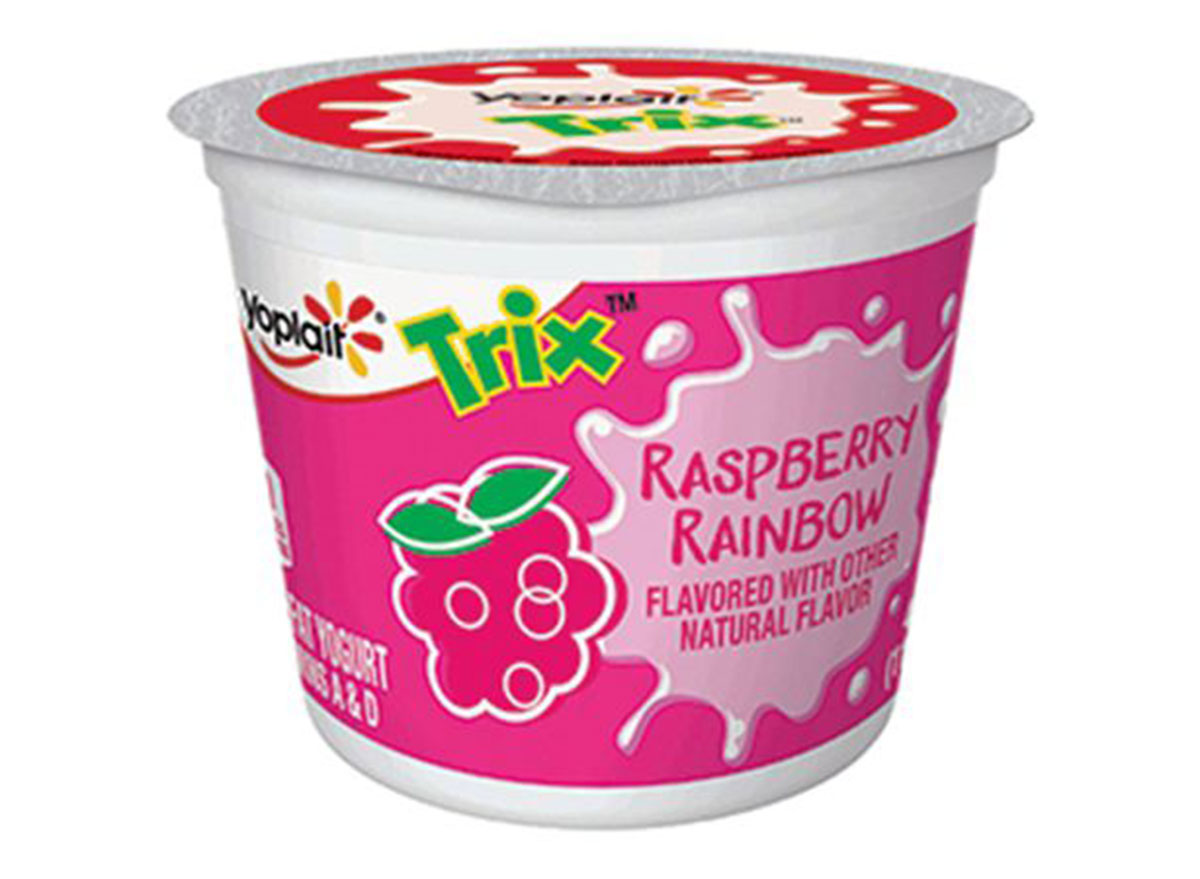 Combining yogurt and the flavor of Trix cereal seemed like a match made in heaven. Trix swirl yogurt was a hit with kids for years and made yogurt an exciting treat to look forward to. After years on the market, the product slipped away, leaving children wondering what to look for next.
The mid-2000s had some great snacks, but a crowd favorite that left this world too soon was the Oreo Cakester. With a texture close to a hostess twinkie, two chocolate cakes held a creme filling in place and these could easily compete with any mass-produced snack cake. Without any warning, these snacks disappeared from shelves, much to our chagrin.
Pop Tart Strawberry Cheese Danish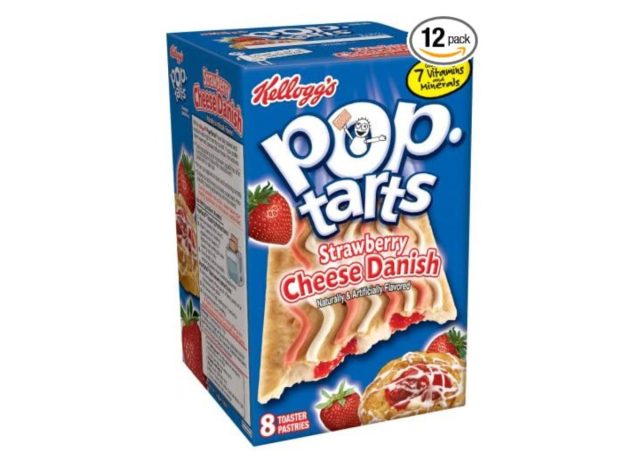 Everyone loves a good Pop-Tart, and with so many flavors to choose from, you can't go wrong. With so many flavors, some variants get lost in the shuffle. Thus was the case of the Strawberry Cheese Danish Pop-Tart, which featured streaks of strawberry and cream cheese frosting. It was easy to lose track of what happened to this specialty, and it quietly fell to the wayside.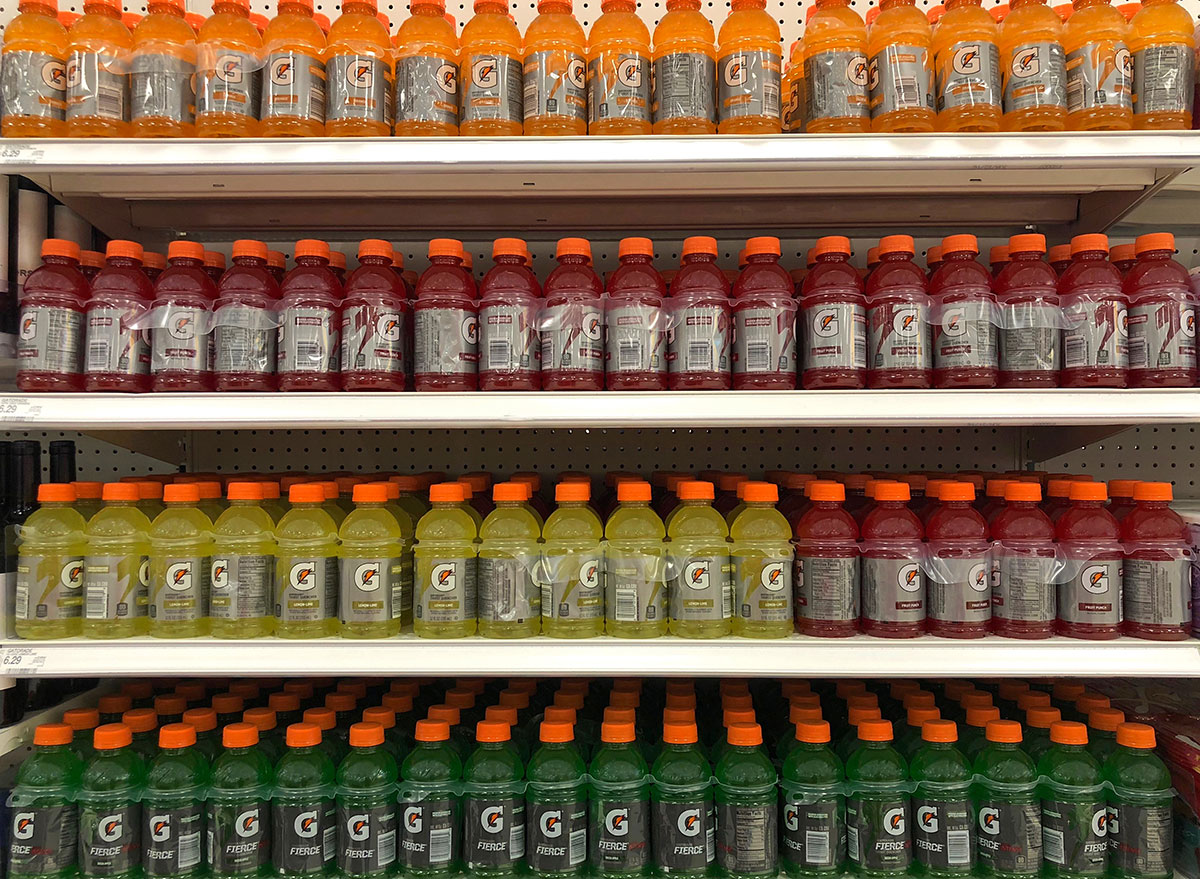 Gatorade has become ubiquitous as one of the best ways to stay hydrated, but not every flavor has stayed with the company. Some flavors that you would expect to remain a crowd favorite have disappeared, including the strawberry-flavored Gatorade. This popular flavor appeared in 2002, and when the Ice series rebranded, it seemed like a strawberry flavor would enter the new lineup soon. It never did, leaving consumers still wondering when it would return.
Fig Newtons took the world by storm when they entered the market and helped launch a line of cookies with a variety of fruit fillings. Apple Newtons appeared as one of the popular offshoots that arrived alongside the original fig flavor. When Fig Newtons rebranded to just Newtons, raspberry and strawberry fillings entered the brand, but Apple Newtons disappeared.6254a4d1642c605c54bf1cab17d50f1e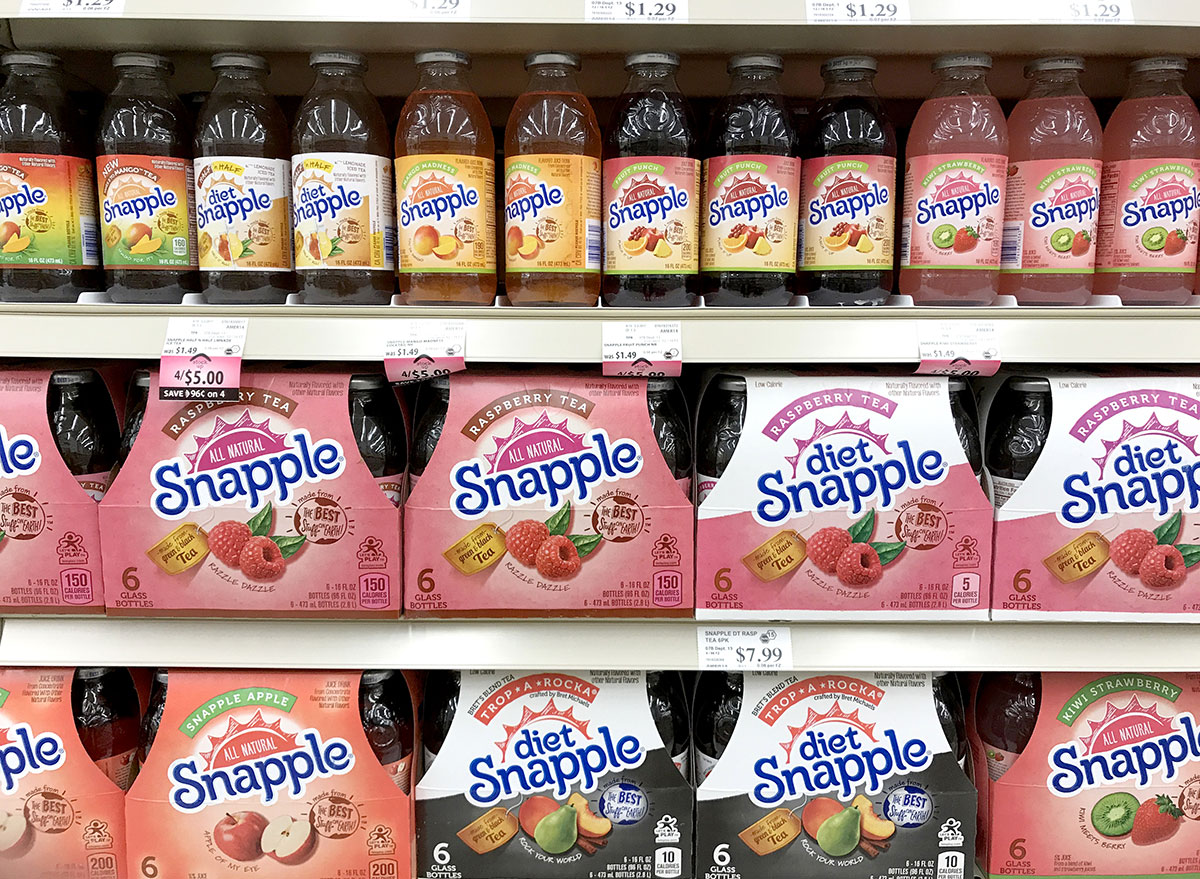 No other drink brought iced tea to the forefront of the soft drink world like Snapple. From their iconic fun facts under each bottle cap to a wide variety of flavors, Snapple is an iconic choice when you want a fun drink to go with your meal. Not every Snapple flavor survived through history, though, and one of the most beloved flavors that faded away too soon was the mint iced tea flavor. In 2009, it made a brief comeback but disappeared as quickly as it returned.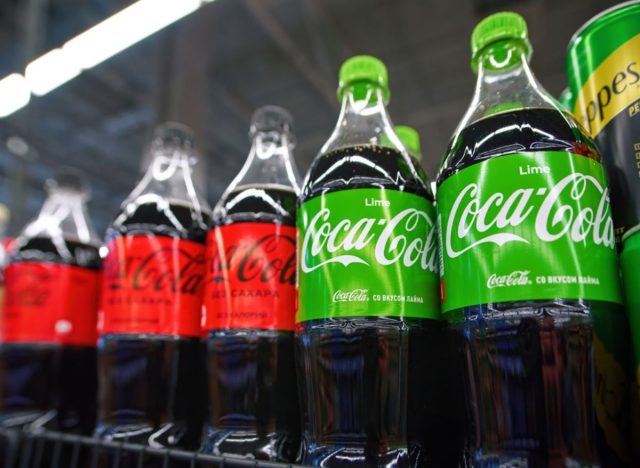 In the mid-2000s, Coca-Cola brought out an onslaught of new flavor combinations of its classic Coke recipe. One of the most beloved was Coke with lime, a flavor that only lasted from 2005 to 2007. A diet version of the drink reappeared on shelves, but the regular version would never grace America again.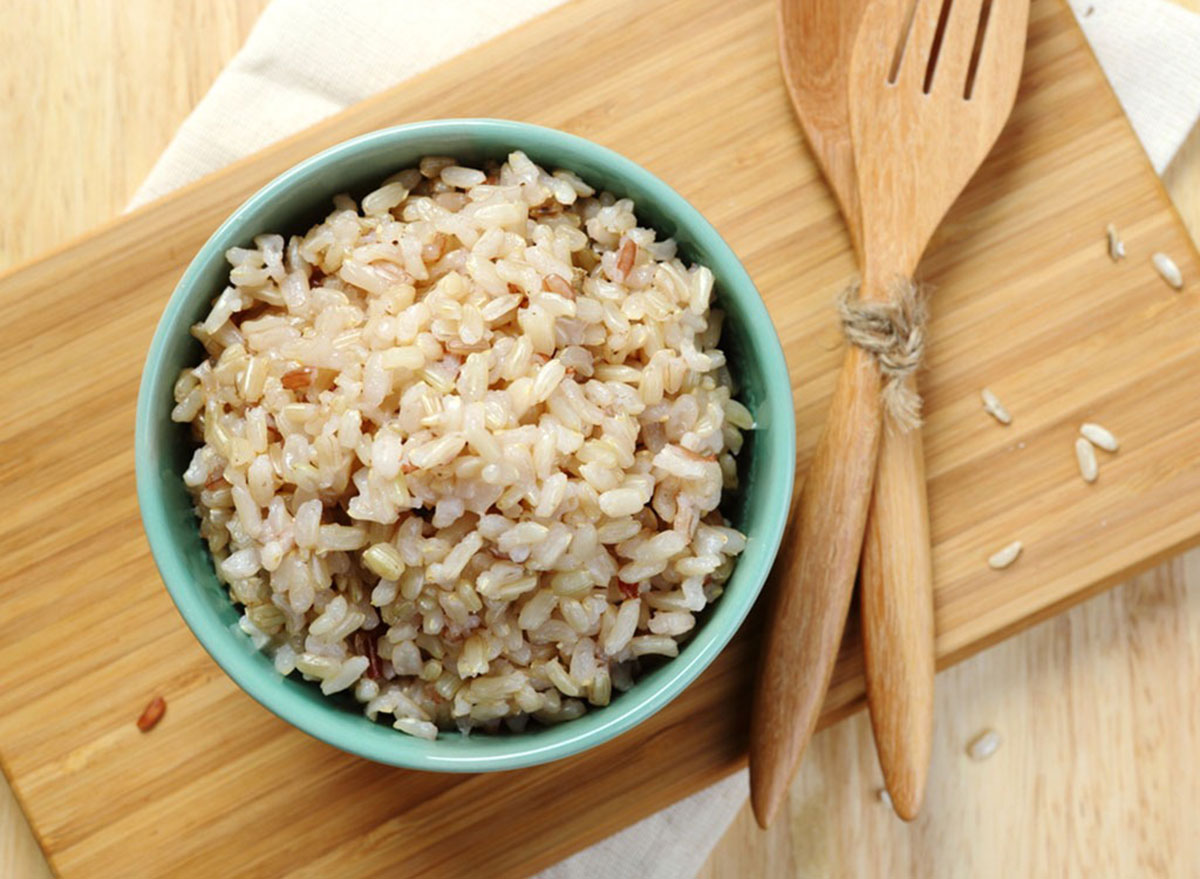 You won't find any Uncle Ben's products in stores these days; the brand has been renamed Ben's Original. But 2000s kids will remember the wild rice, as well as a discontinued series of microwaveable rice bowls.
Black Cherry Vanilla Coke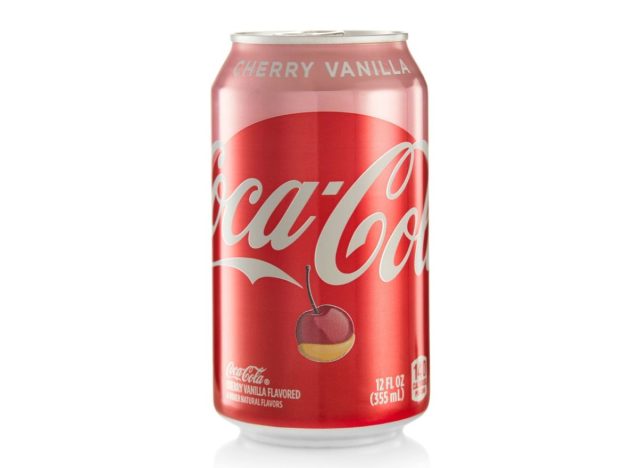 Cherry Coke and Vanilla Coke have become staples of Coca-Cola, but what happens when you mix these two favorite flavors? This combo concocted a beloved new addition to the soda chain and helped win over many soda drinkers. The drink vanished from shelves in 2007, so you'll have to choose whether you want cherry or vanilla Coke.
Ben & Jerry's Tennessee Mud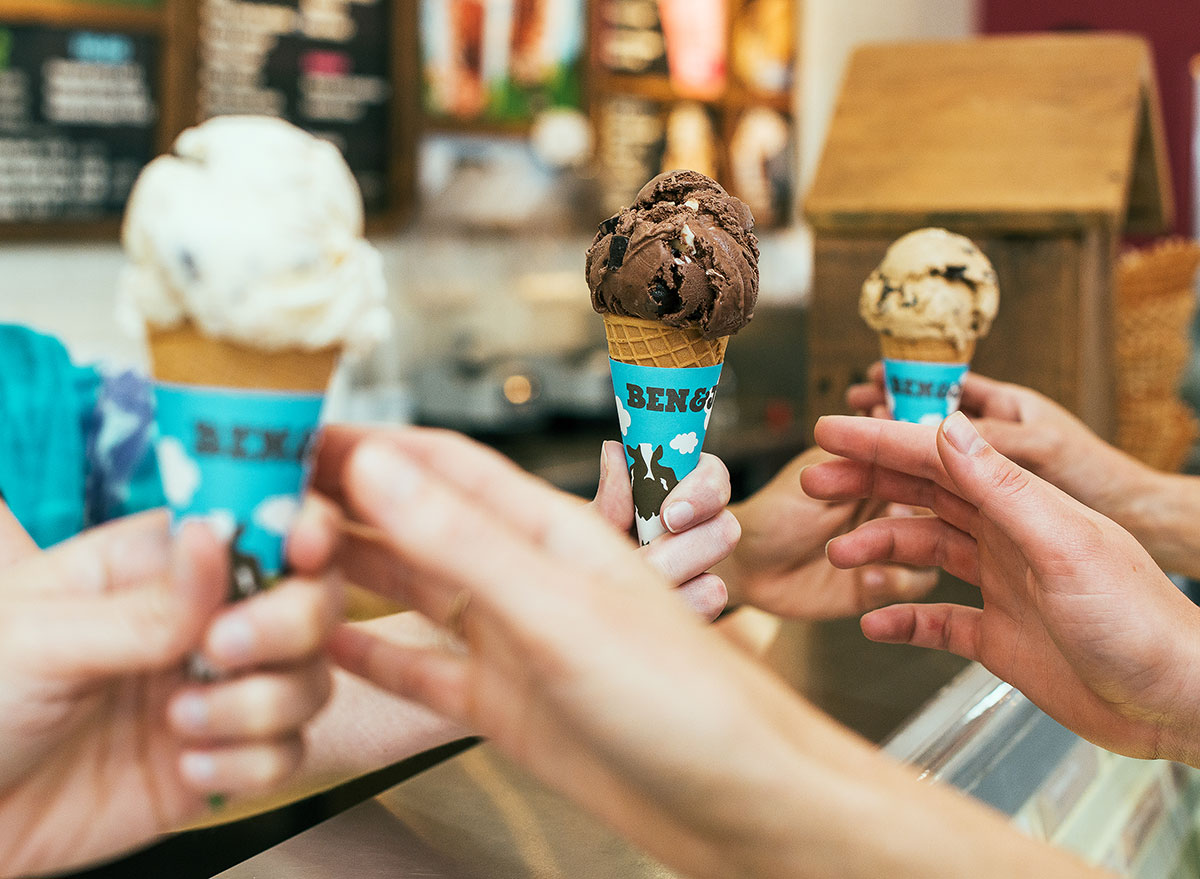 Ice cream can be a fickle market to tap, but Ben and Jerry's knows just how to please crowds and keep their product fresh and exciting. Due to their ever-revolving line of flavors, some taste combinations lose their appeal, and sadly, their Tennessee Mud couldn't keep up with the times. This chocolate/whiskey combo won fans over, but due to dwindling sales, drifted away too soon.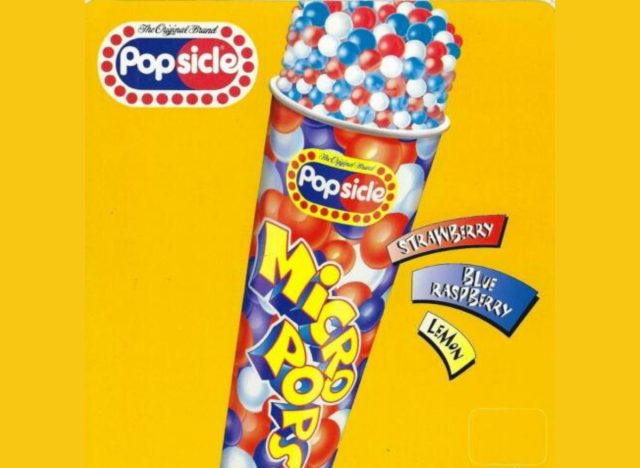 When you look back to the '90s, you probably have fond memories of just how many novelty popsicles came with the times. Many of these classics still grace the shelves, but others have fallen to the wayside. One of the casualties we forgot until it was too late was the iconic Micro Pops. These tubes of blue raspberry, cherry, and lemon pearls that came out of a push tube cooled down many a summer but faded away too quickly.
Smucker's knows how to find the best snacks when it comes to using fruit, and 2011's Snack'n Waffles found the sweet spot where snacks and breakfast foods met. These microwavable waffles came in flavors like maple and blueberry. The waffles weren't to last and quietly vanished from shelves shortly thereafter, despite cries from the public to bring them back.
Fritos defined its brand with a classic BBQ flavor that existed for more than 80 years. In 2018, the brand switched flavors and discontinued the classic in favor of a new Honey BBQ flavor. This difference at first seemed innocuous, as many didn't realize this classic flavor vanished from plain sight. This change still hasn't been reversed.
Sriracha Snack Mix Cheez-Its
For some time, Sriracha-flavored products took the snack world by storm. With everything bowing to this new flavor, Cheez-Its capitalized on the momentum by releasing a popular snack mix featuring the hot sauce. After some time, the public realized it wasn't on the shelf anymore and by 2019, Cheez-It had declared the product as having been removed. With very little time in between, this classic faded from public knowledge.
Combos have become a classic snack staple and are good for any occasion, but not every flavor has survived the years. The mustard pretzel flavor couldn't contend with the times, and eventually lost out to brands like Snyder's or Wise, and would eventually be phased out of the rotation.