25 Classic Foods from the '70s
If you had Pop Rocks in your lunchbox, you were living large.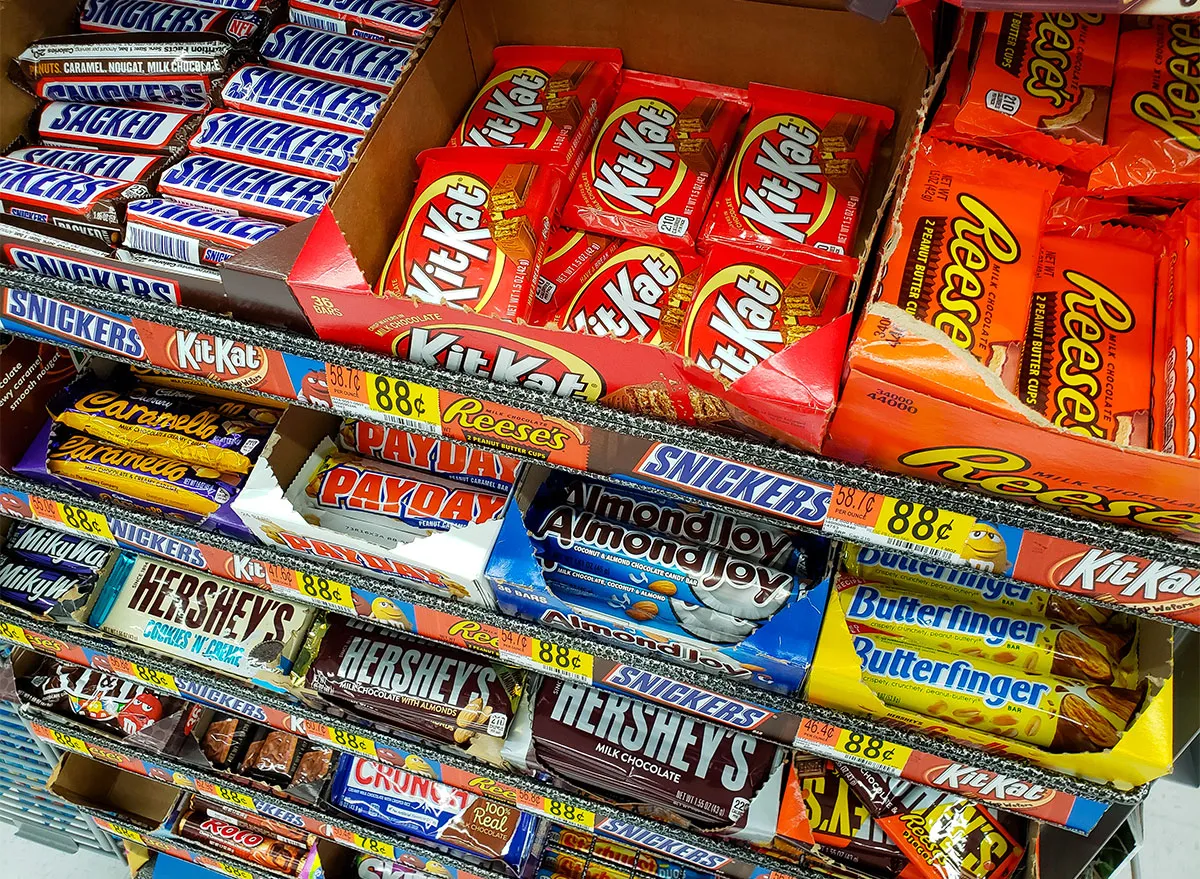 Although the 1970s were an era of political turmoil and hard economic times, there were also disco, free love, and basement hangs. When it came to food, home-cooked meals were a little weird; this was also an era of widely mass-produced snacks. Packaged snacks became a bigger part of the American household in the '70s, and there were plenty of interesting treats to choose from.
From cereal to crackers to pudding, here are 25 foods from the 1970s that will remind you of simpler times.
And for more, don't miss these 15 Classic American Desserts That Deserve a Comeback.
Concentrate Cereal was branded as the cereal with the highest concentration of nutrients. It came out of the box looking like fish pellets and expanded as it soaked up the milk. Kellogg's pulled Concentrate Cereal from the shelves in the late 1970s.
Still love cereal? Here are The Best Healthy Cereal Options You Can Buy.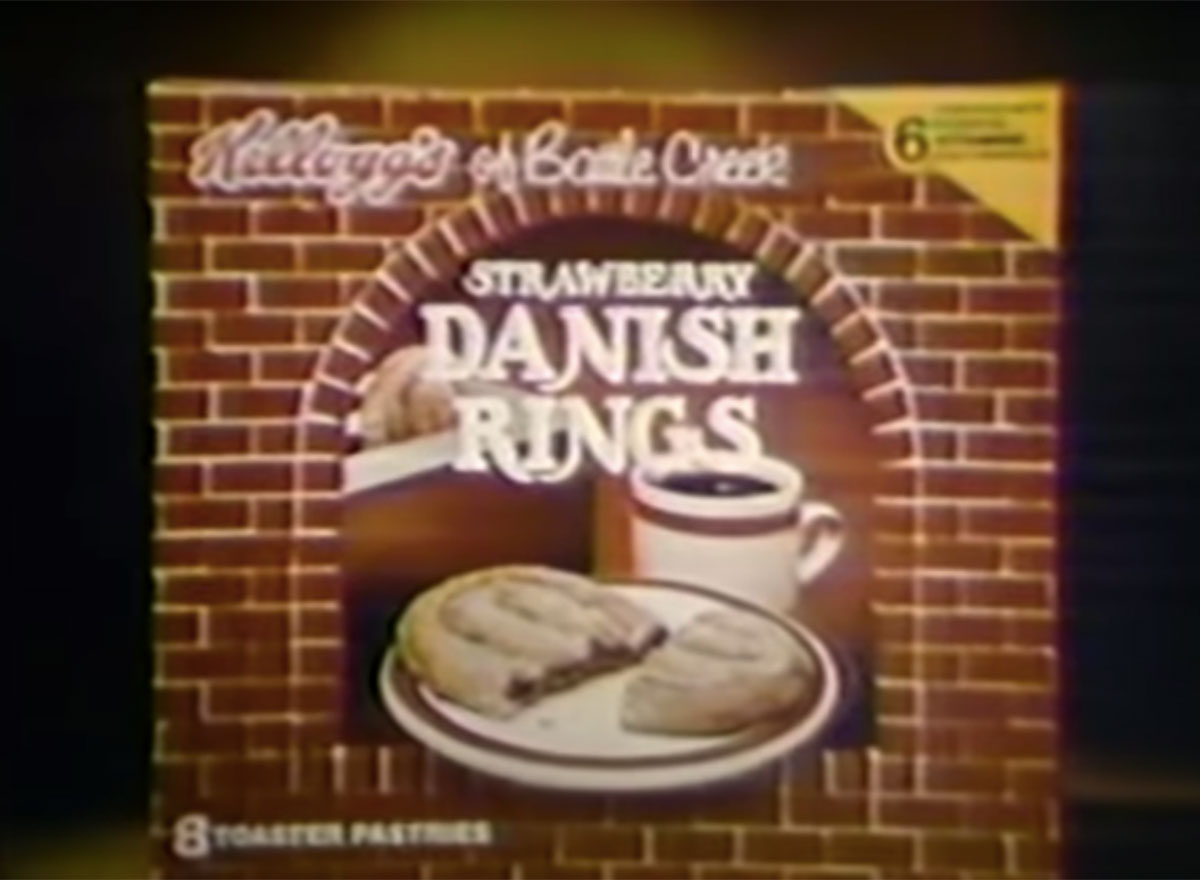 These boxed treats were like Pop-Tarts, only round. They replaced Danish Go Rounds, which broke too easily. Sadly, these were discontinued in the 1980s.
And for more nostalgic favorites, don't miss these 35 Snacks From Your Childhood You Forgot You Loved.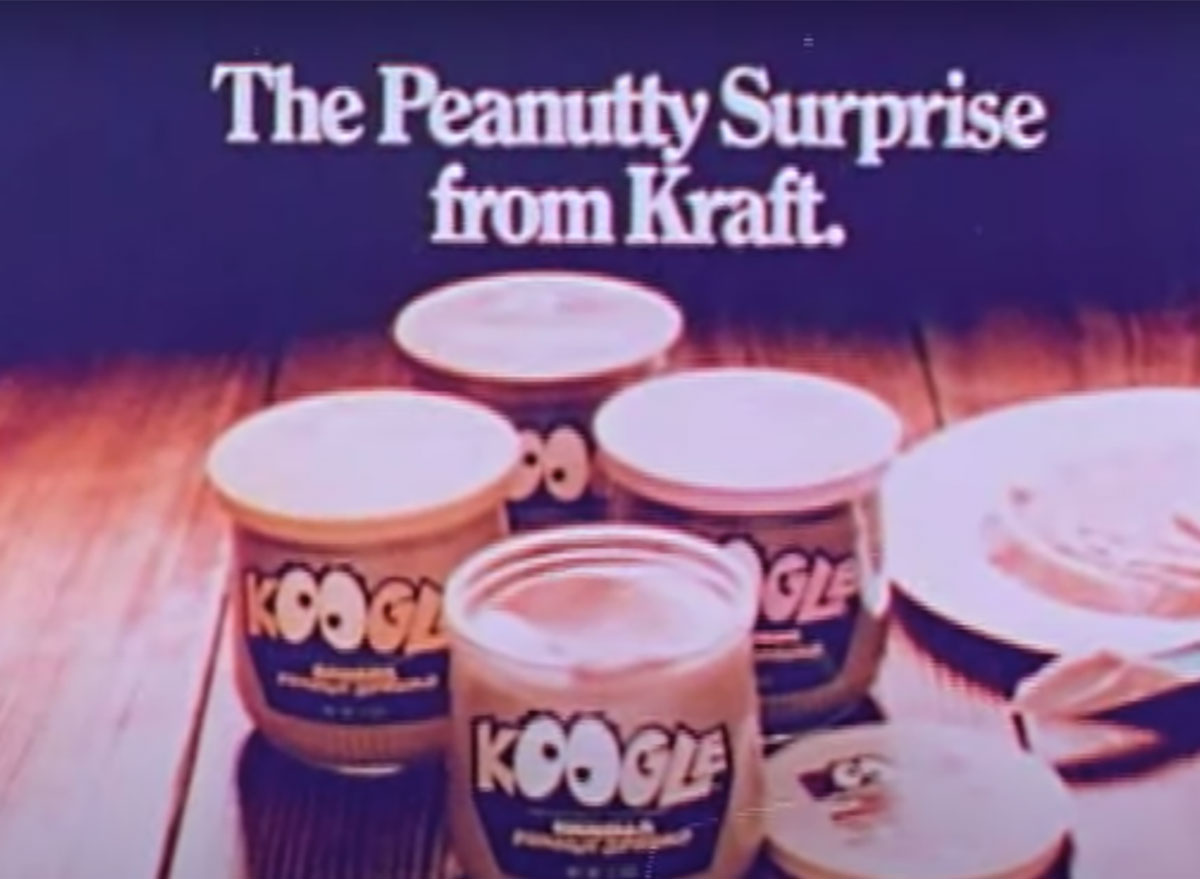 What's better than peanut butter? A peanut butter spread that comes in a variety of flavors like chocolate, banana, and vanilla. In the 1970s, that was Koogle.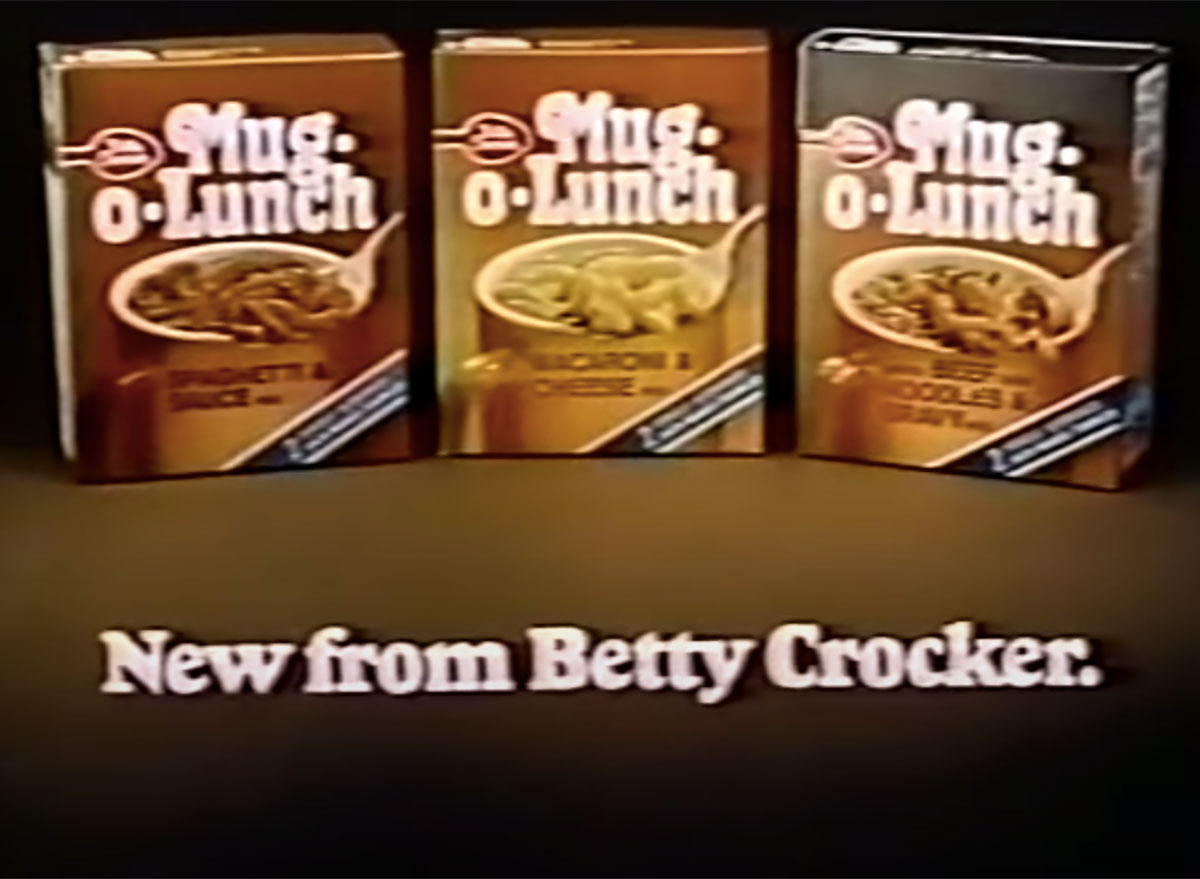 Exactly as it sounds, Mug-O-Lunch by Betty Crocker was lunch in a mug. Open the package, add hot water, and then you could feast on macaroni and cheese or noodles and gravy with beef flavoring.
And for more food news, sign up for our newsletter to get daily recipes and food news in your inbox!
Brands in the '70s were pretty creative. Case in point: the Banana Flip, made by a few snack cake brands like Nickles and Mickey's. A yellow banana cake was folded into a half-moon and stuffed with a cream filling (it almost looked like a cake taco). Sadly, you can no longer find Banana Flips on shelves.
Although Pizza Spins weren't around long—they launched in 1968 and were pulled in 1975—their legend lives on. The crispy pinwheel-shaped snack took the flavors of pizza and put it in chip form. Chips flavored with cheese, tomatoes, and "other spices" sounds delicious, so it's too bad they were gone so quickly.
Hunt's Snack Pack Chocolate Pudding
Forget about pudding in a little plastic container. In the '70s, it was all about pudding in a tin can. According to this ad from the era, it made pudding a party.
In the '70s, kids snacked like astronauts! Pillsbury's Space Food Sticks actually went into space. The chewy treats came in flavors like caramel, chocolate, and peanut butter.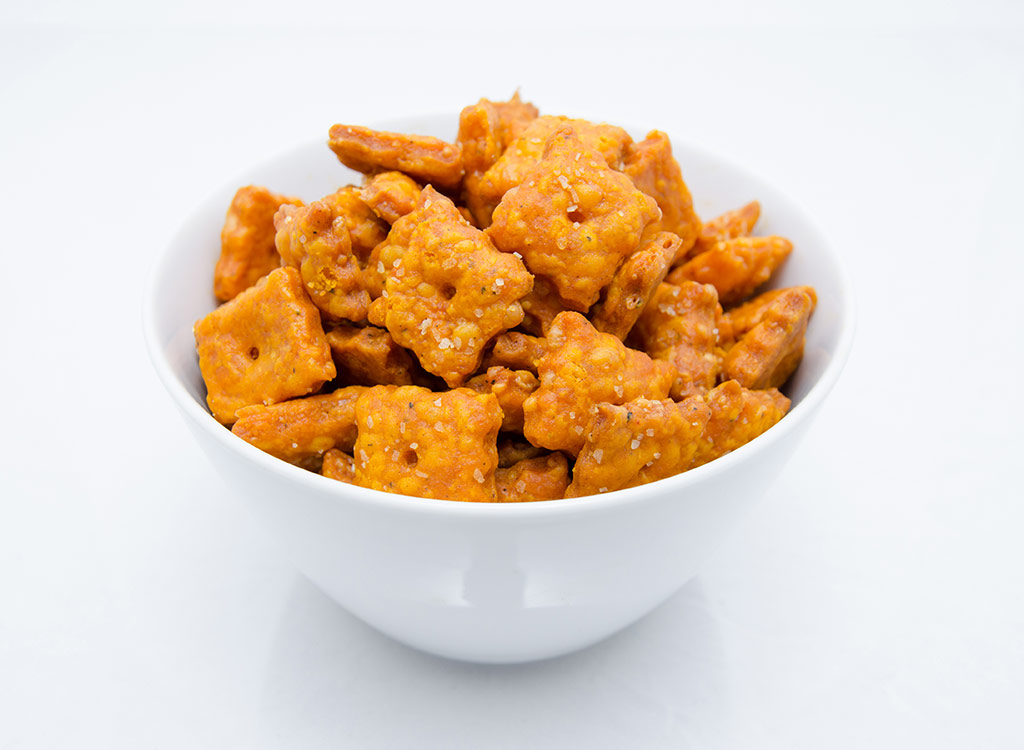 Nabisco's Tid Bits were an orange-hued crispy cracker snack shaped like pellets. Eventually, Goldfish and Cheez-Its overtook them in popularity.
Another packaged breakfast treat, Toastettes were even better than Pop-Tarts—according to some fans, at least. They had a thin crust, a warm center, and a light sprinkle of sugar on top for that extra morning boost.6254a4d1642c605c54bf1cab17d50f1e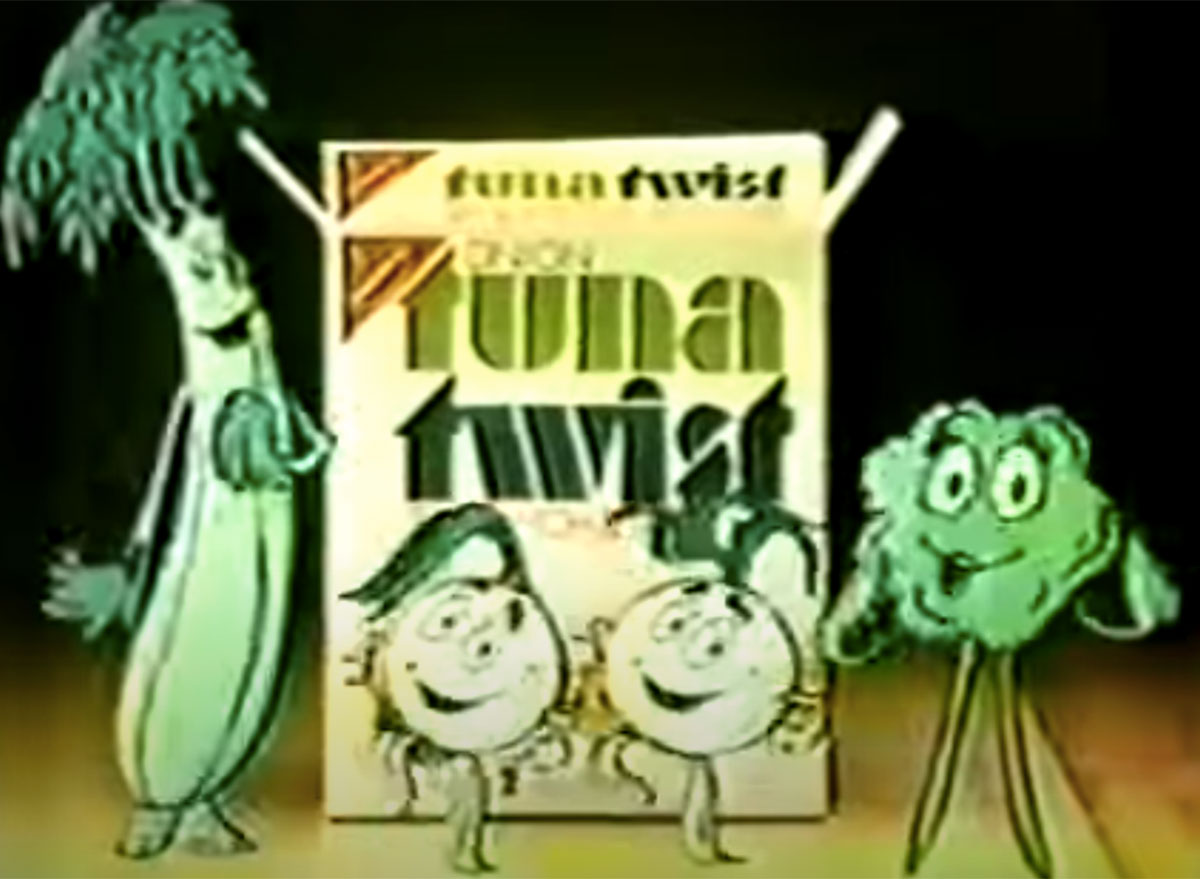 Parents making tuna salad in the 1970s had their worlds rocked with Tuna Twist came out. The seasoning contained a blend of veggies, herbs, and spices. There were three flavors to choose from: onion, cheddar, and Italian. All you had to do was add a pack of Tuna Twist and mayo to some canned tuna for a delicious tuna sandwich.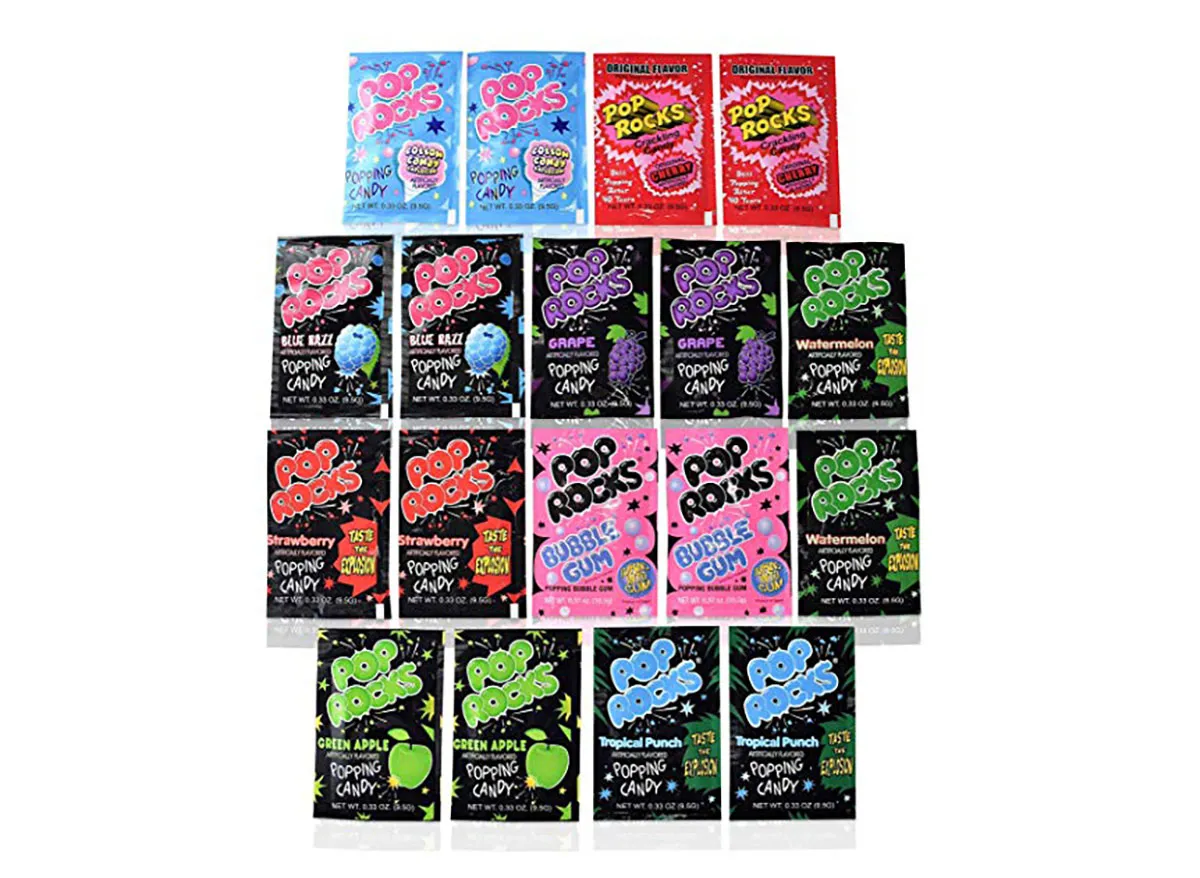 These fizzy candies made their way to the market in 1975 and had a relatively short life before being pulled. Fortunately, they're back, and the candy is now being used in creative ways.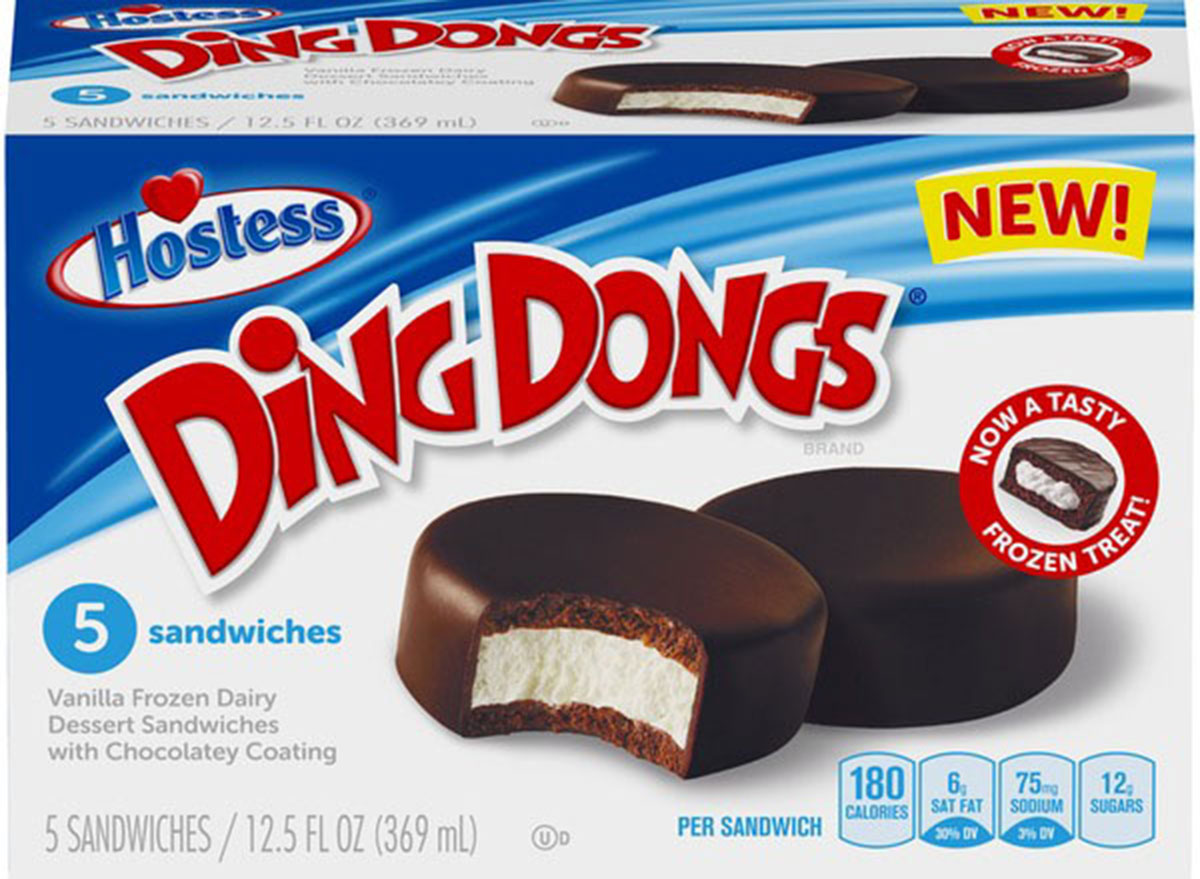 A Ding Dong was a chocolate-covered cake filled with cream, and they were a huge hit in the '70s. They disappeared briefly but are back on shelves today.
Nabisco Snack Mate Cheese
Hosting a dinner party? All you needed to get things going in the 1970s were some Ritz Crackers topped with Snack Mate cheese from a can.
An invention of the late 1960s, Cool Whip was very much part of the 1970s' gastronomic landscape. Jello salad with a Cool Whip topping, anyone?
These days, we love using Cool Whip to make these Four-Ingredient Cake Cookies.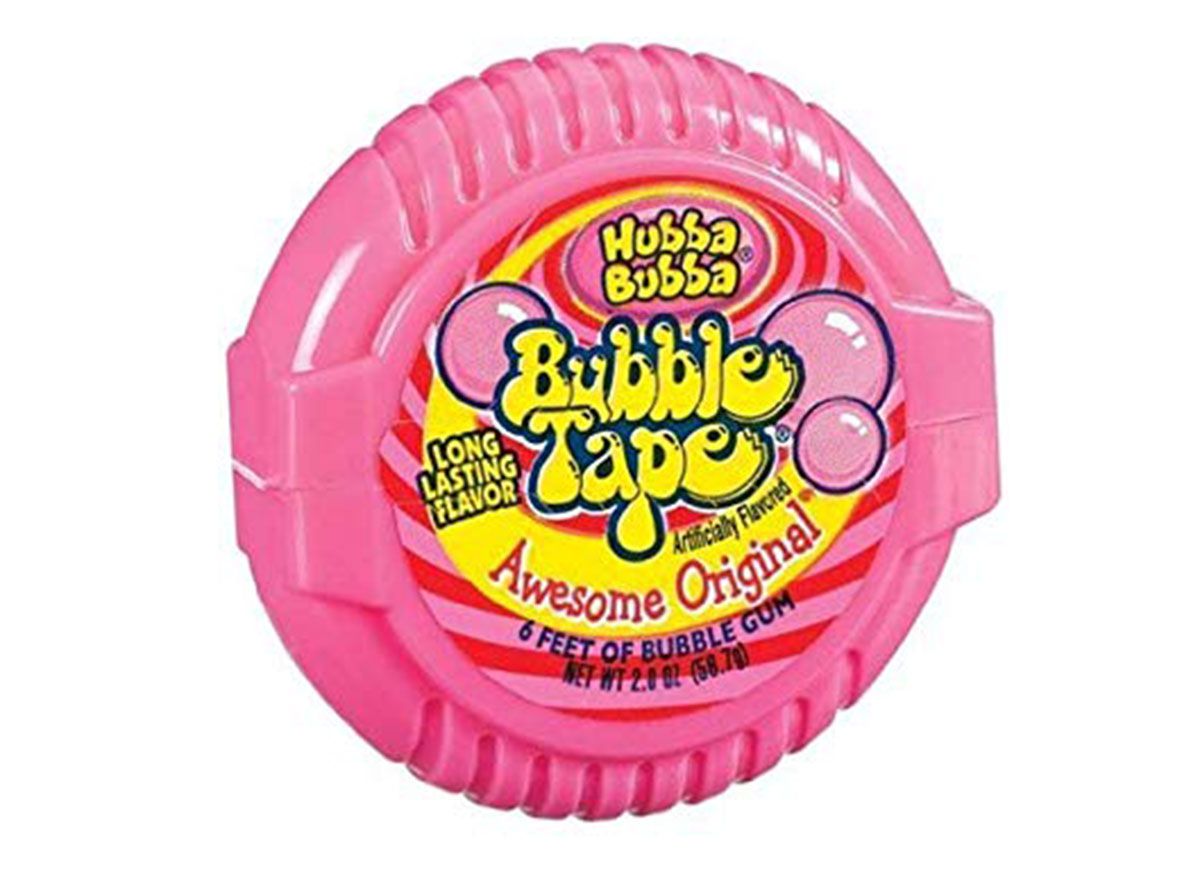 Hubba Bubba Gum was Wrigley Gum's first bubble gum product. When it first came out, it was in an original bubble gum flavor, but the brand has since grown to include more flavors like watermelon and cherry.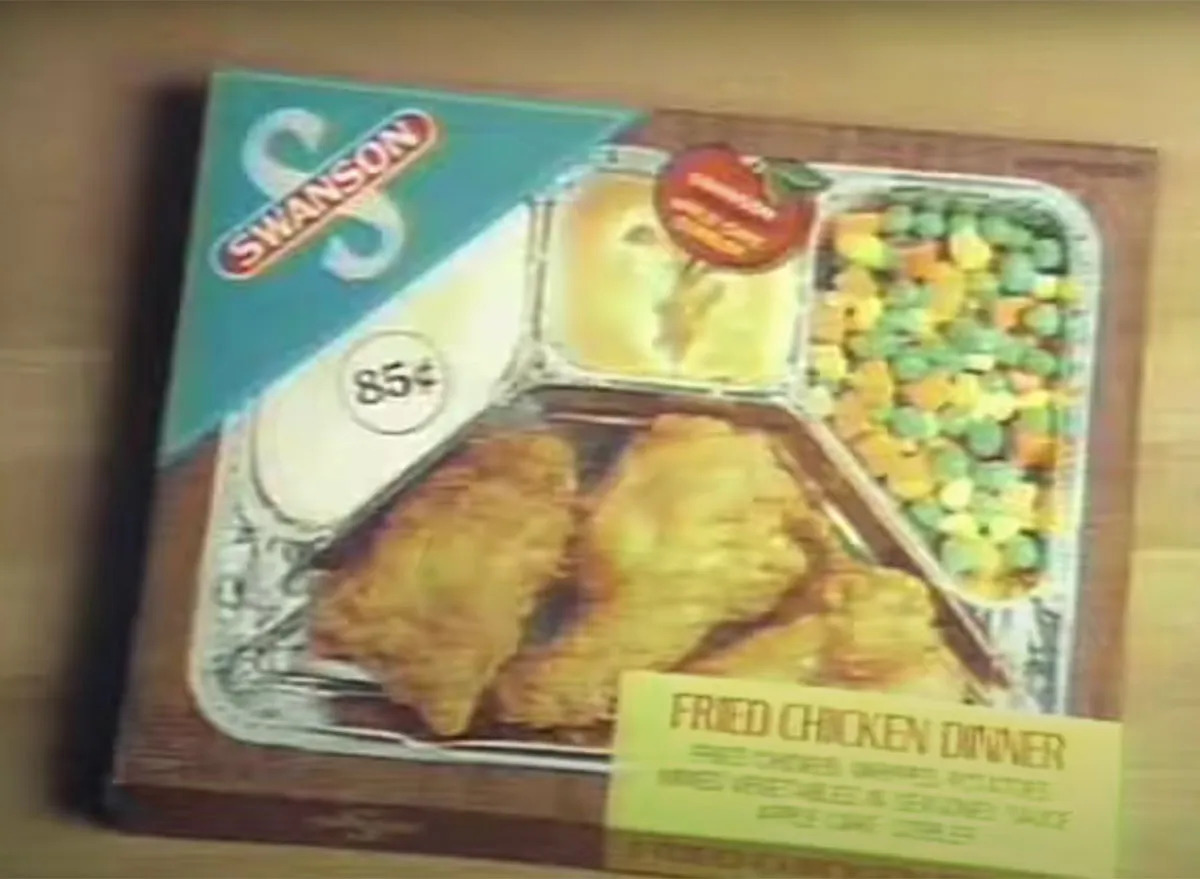 In the 1970s, a lot of homes became dual-income, which meant Mom had less time to cook. So while Swanson's TV dinners were invited in the '50s, they really hit their stride in the '70s.
Although Pop-Tarts clearly has the toaster pastry monopoly these days, there was a lot of variety in the '70s. Danka Toaster Snacks were another variety meant to resemble a Danish treat.
Aspen was a clear, apple-flavored soda. The '70s truly were simpler times!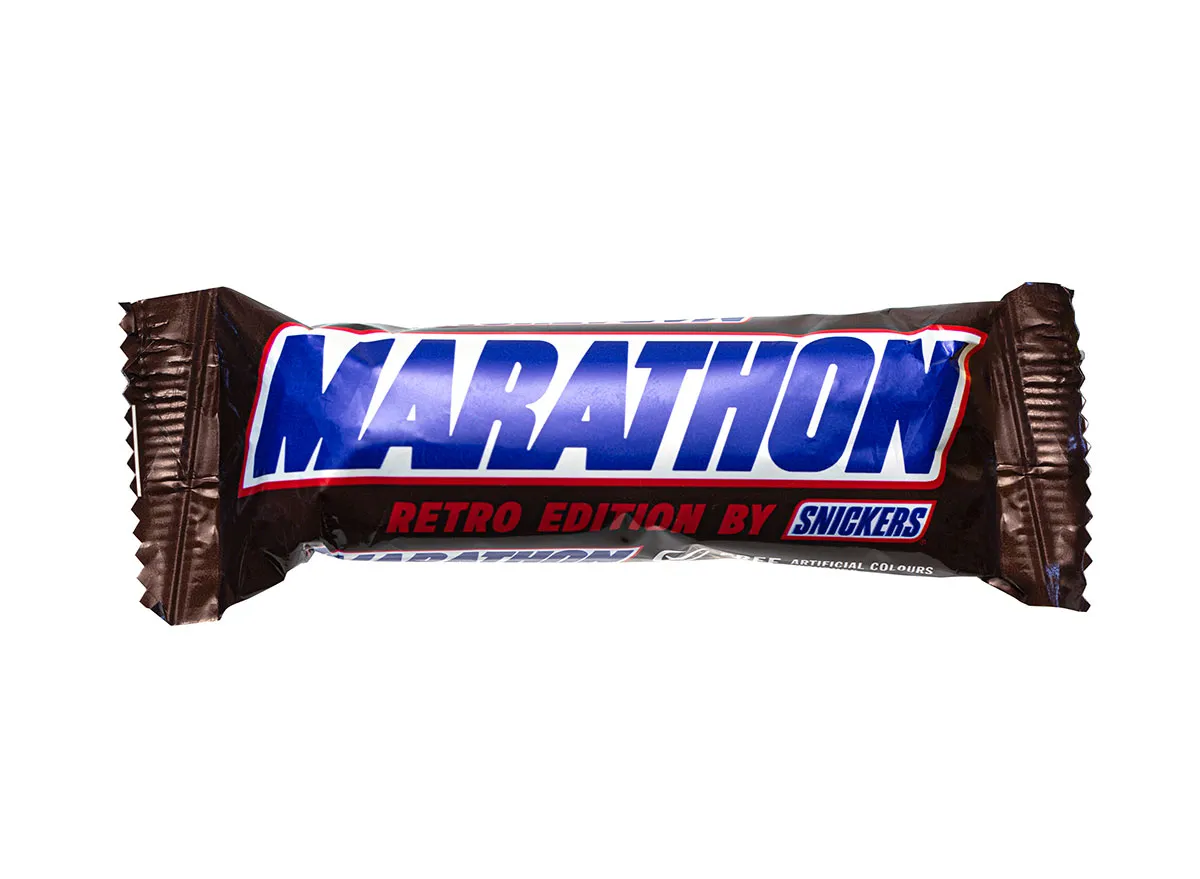 Eight delicious inches of caramel and chocolate made up the Marathon Bar, which the Mars company introduced in 1973. According to ads, it lasted a "good long time!"
And if you have a sweet tooth, don't miss The Most Popular Candy Bar in Your State.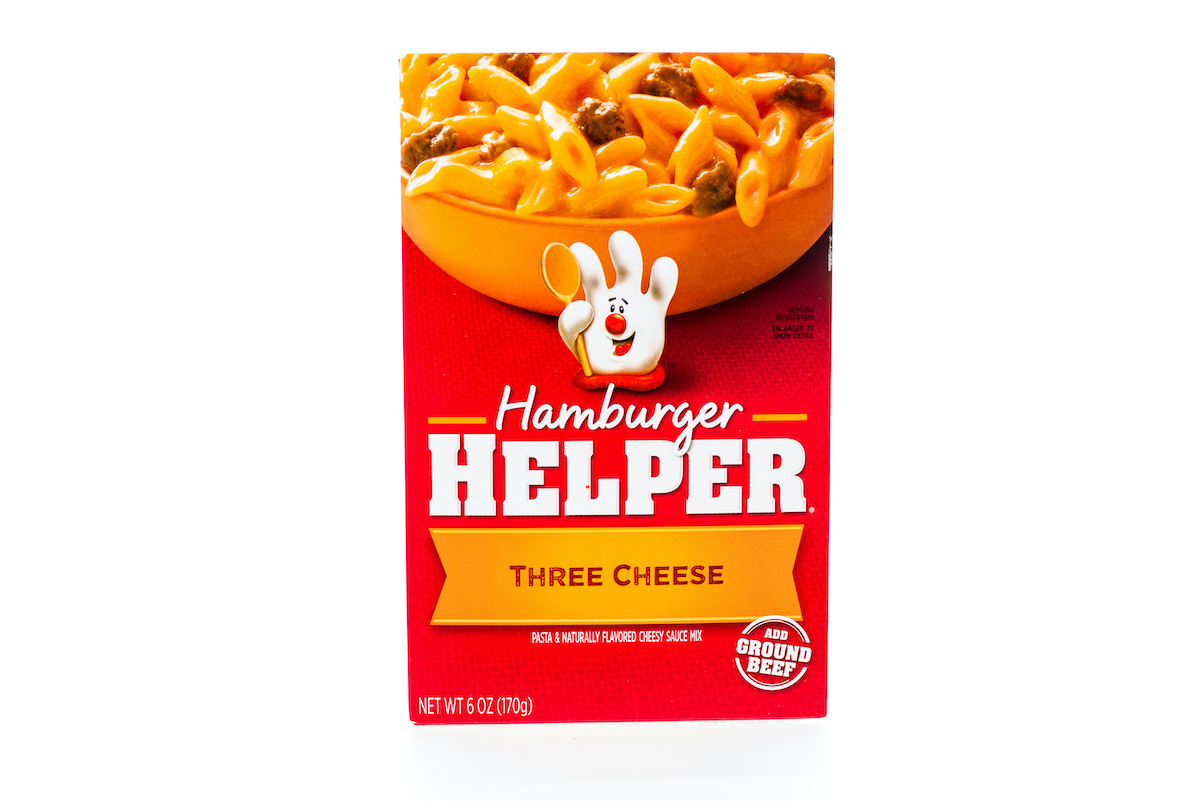 According to General Mills' blog, expensive beef prices drove the creation of Hamburger Helper. It was a delicious and economical way to make the most of a pound of ground beef.
This pink cereal was coated in a drink mix, so when it mingled with the milk, it turned pink. Cereal with built-in strawberry (or chocolate) milk—genius!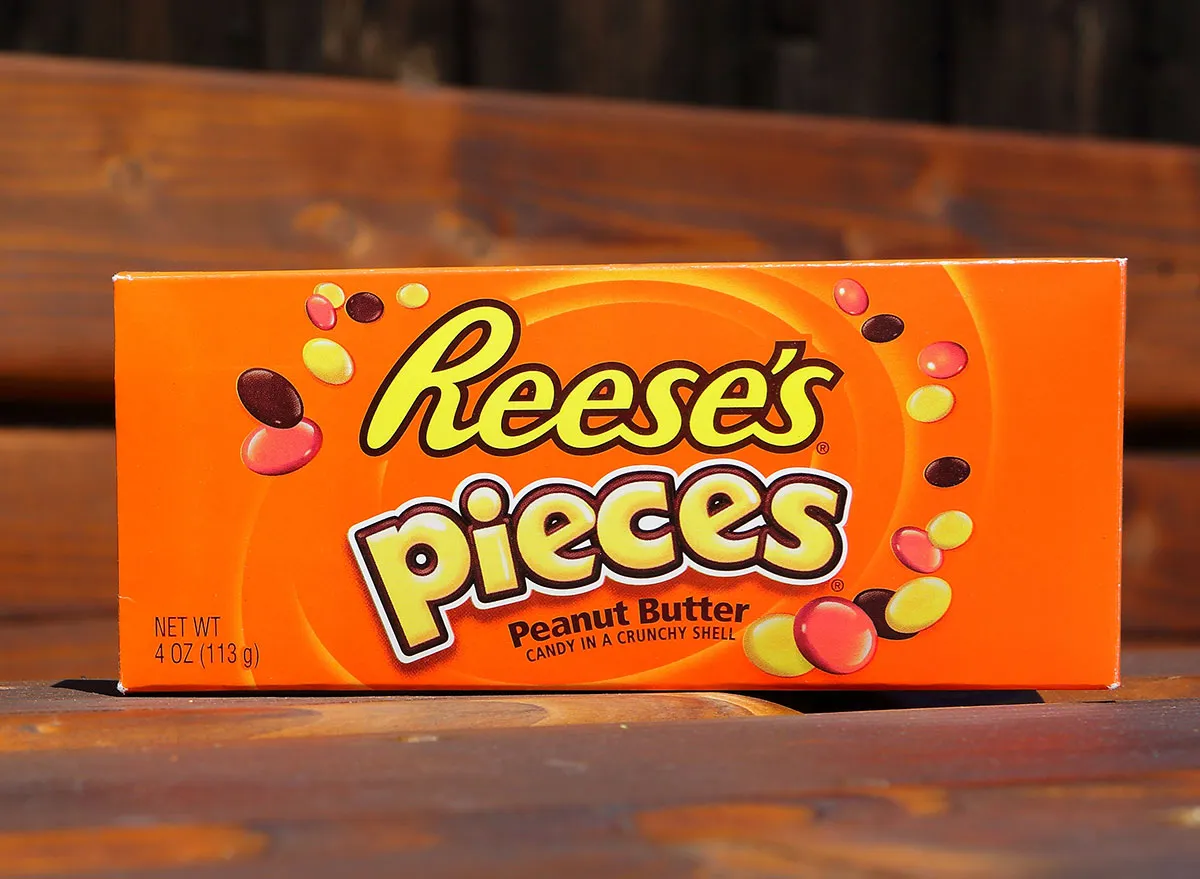 Although the movie E.T. made Reese's Pieces famous, they're an invention of the '70s. Fortunately, we can still snack on those orange, yellow, and brown candies whenever we want today.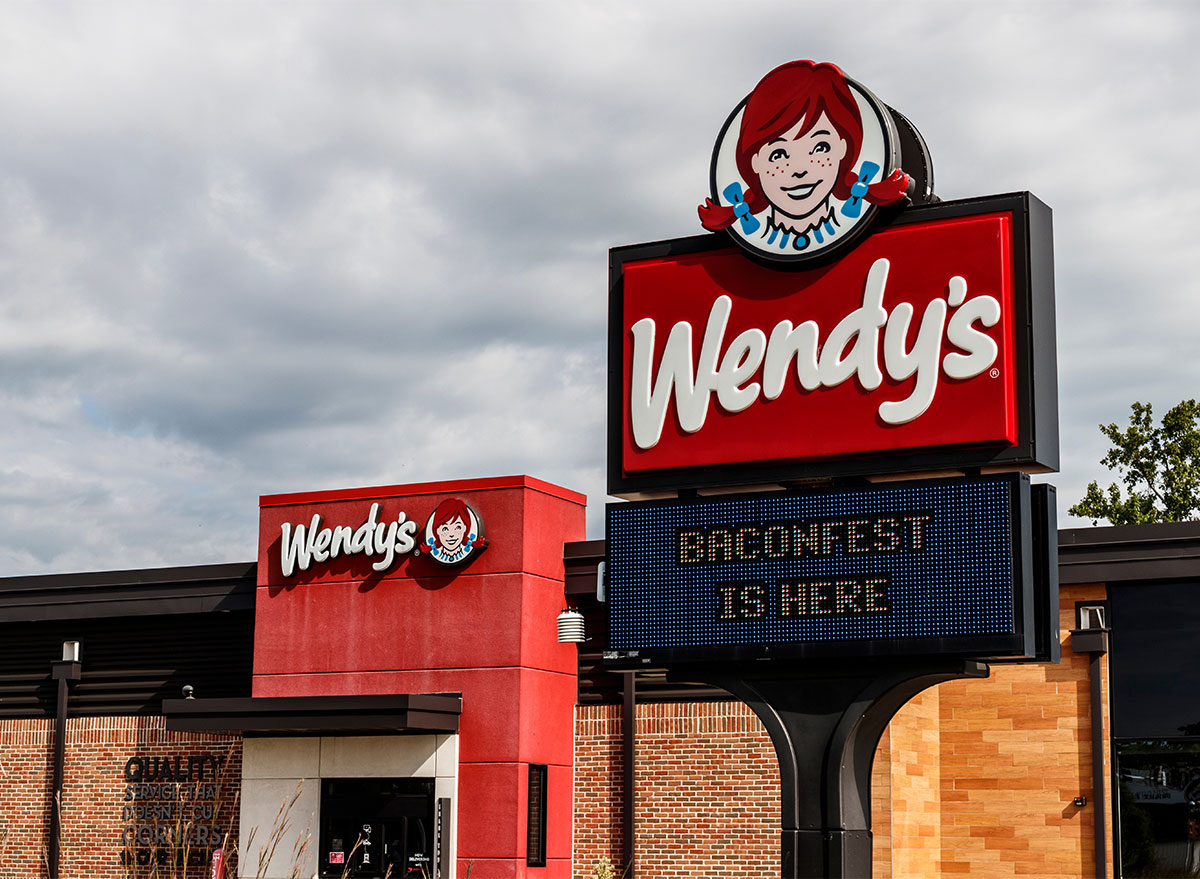 Famous for its square hamburger patties and irresistible chocolate Frosty, Wendy's was founded in 1969 and gained widespread popularity in the '70s. Wendy's also introduced salad bars, but those have all been phased out.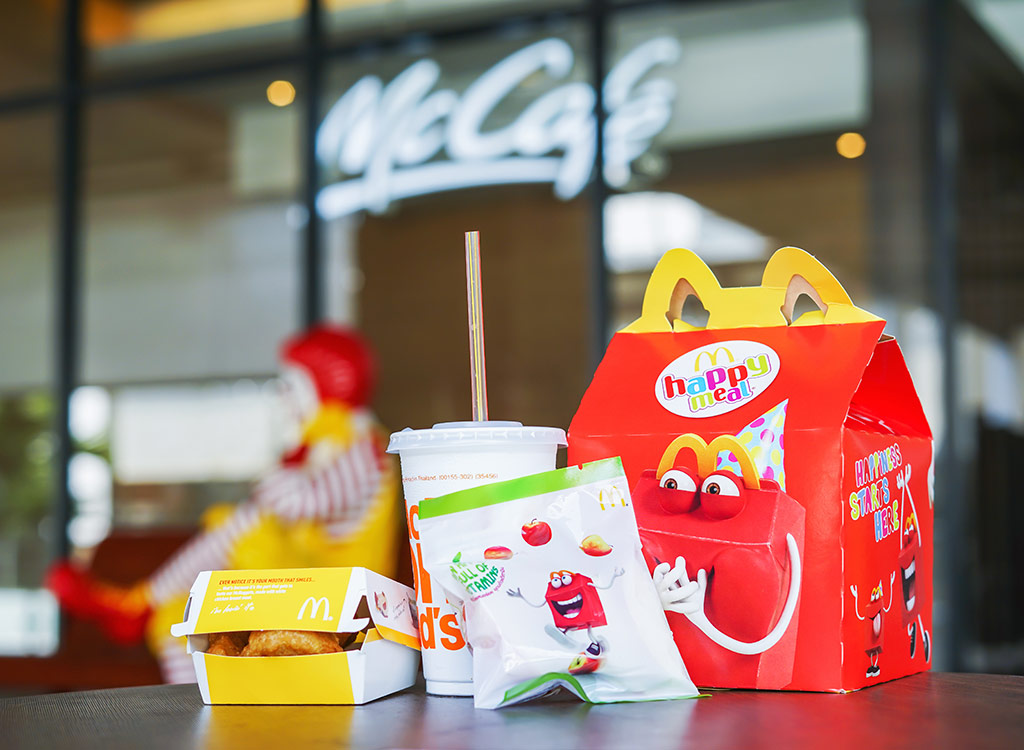 McDonald's launched its iconic Happy Meal in the late '70s. Originally, it was just a burger, small fries, a packet of cookies, and a toy. The contents have changed a bit since then, but even kids of later generations understand the happiness of a Happy Meal.
And for more, check out these 108 most popular sodas ranked by how toxic they are.
Lia Picard
Lia Picard lives in Atlanta where she writes about all things lifestyle.
Read more about Lia