The Best And Worst Menu Items at Popeyes
Fried chicken will never be a superfood, but Popeyes has some great options if you have a craving.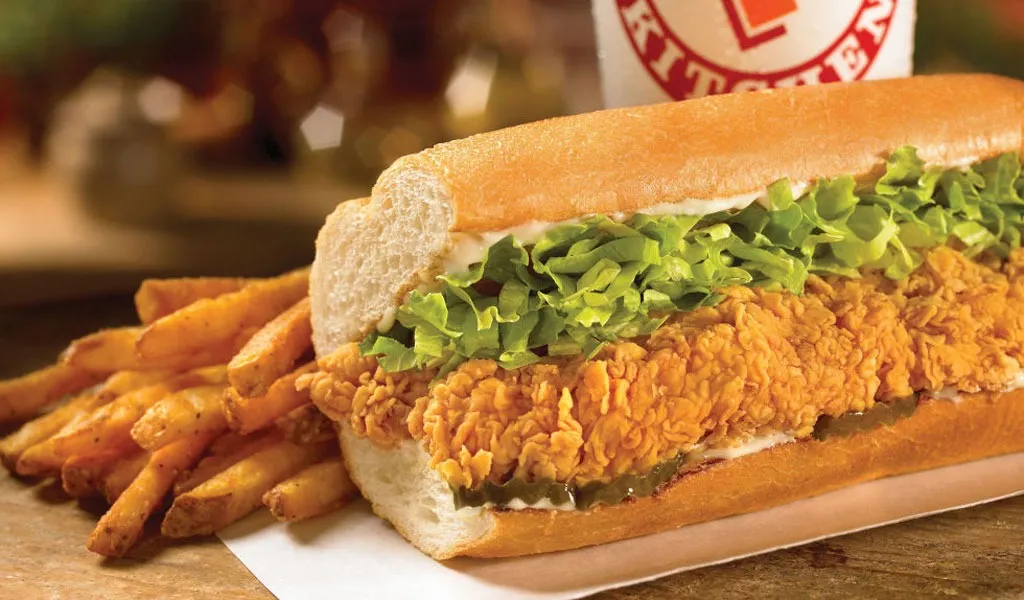 If you're old school, when you hear "Popeye" you probably think of the cartoon. But the chicken chain's menu is far from what the spinach-eating sailor eats. Popeyes Louisiana Kitchen has been around since the '70s and fans of the fried food joint keep coming back for more. From po'boy sandwiches to "bonafide" chicken (meaning chicken consumed with the bone inside) to mashed potatoes and gravy, Popeyes is best known for serving up hearty Southern comfort foods with a Cajun flair.
The company recently launched delivery with UberEats, so despite their tale-as-old-as-time menu, they're staying as hip and modern as other fast food joints that roll out a new special every other week. Fried chicken will never be a superfood, but if you're craving a taste of Louisiana fast, then Popeyes is the place to go. Popeyes' menu is as classic as their mantra, but there are still some pretty cringe-worthy items you should avoid. Here's a roundup of the best and worst things you'll find at this New Orleans-style fast food joint.
First, the Best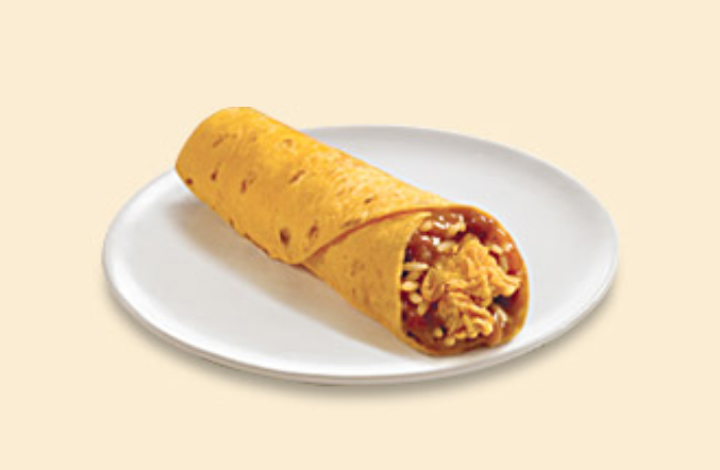 310 calories, 12 g fat (5 g saturated fat, 0 g trans fat), 790 mg sodium, 35 g carbs (3 g fiber, 0 g sugar), 19 g protein
You'll get the same great Po'Boy flavor in this high-protein wrap for half the calories. At 310 calories, Popeyes' loaded wrap features handcrafted chicken tenders, red beans, rice and a warm cheddar tortilla for a super filling and flavorful meal.
5-Piece Blackened Handcrafted Tenders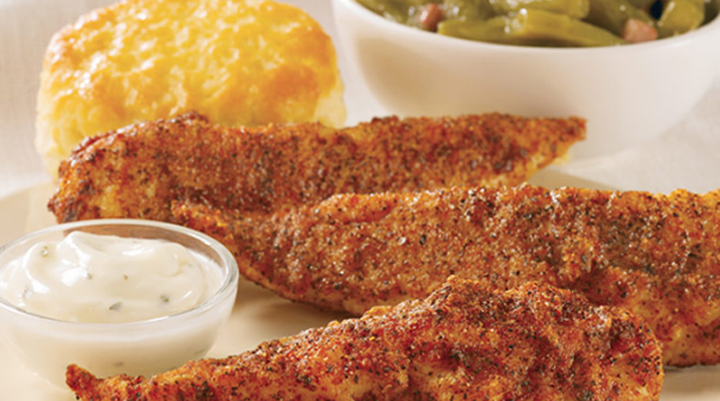 283 calories, 3 g fat (0 g saturated fat, 0 g trans fat), 917 mg sodium, 3 g carbs (0 g fiber, 0 g sugar), 43 g protein
What's the point of going to Popeyes' if you can't enjoy their wonderful chicken? This non-breaded option is under 300 calories and contains no saturated fats! If you're worried about having serious fried FOMO, we promise the blackened seasoning packs so much mouthwatering flavor that you won't miss the breading at all. Enjoying this dish as a full meal with a side and a biscuit? Stick to the three-piece option and a side of 55-calorie green beans to avoid adding an extra 1,000 milligrams of sodium.
Bonafide Chicken Thigh with Green Beans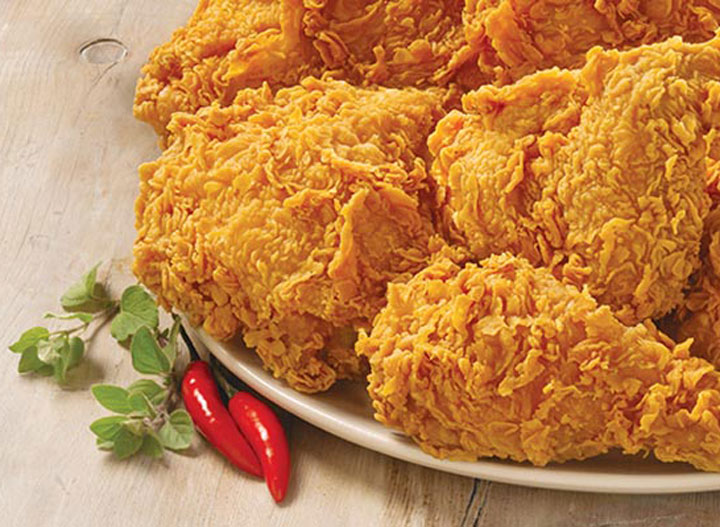 335 calories, 23 g fat (8 g saturated fat, 0 g trans fat), 1,316 mg sodium, 14 g carbs (3 g fiber, 2 g sugar), 17 g protein
You'll get the ultimate Popeyes experience with this classic pairing. The bonafide chicken thigh is one of the most popular dishes at Popeyes, and the best part is you can mix and match with any side. To keep the sodium in check and add some fiber to your meal, we recommend enjoying it with a delicious side of green beans.
6-Piece Handcrafted Nuggets With Mashed Potatoes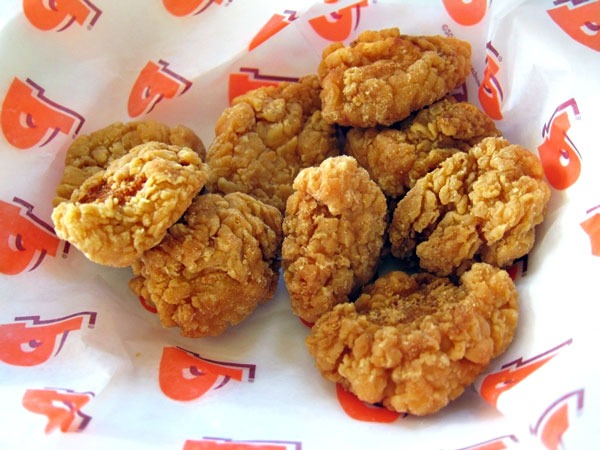 335 calories, 18 g fat (8 g saturated fat, 1 g trans fat), 935 mg sodium, 33 g carbs (3 g fiber, 1 g sugar), 14 g protein
When you're hankering for some fried chicken and mashed potatoes, you can't go wrong with this guilt-free hearty meal. Popeyes nuggets are just 225 calories, and the mashed potatoes and gravy is 110 calories, making them the perfect menu item when you want to indulge in a homestyle dish.
Chicken & Sausage Jambalaya, Regular Size
190 calories, 9 g fat (3 g saturated fat, 0 g trans fat), 640 mg sodium, 17 g carbs (1 g fiber, 0 g sugar), 8 g protein
Available at select Popeye's locations, this light option is perfect for those who aren't up for greasy, fried chicken but still crave spicy Creole flavor. A cup of jambalaya is less than 200 calories and has one of the lowest sodium counts on the entire menu! Featuring white rice, tomatoes, onions, bell peppers, and sausage, you'll have a delicious and filling meal without breaking the calorie bank.6254a4d1642c605c54bf1cab17d50f1e
Now, the Worst
1,190 calories, 80 g fat (34 g saturated fat, 5 g trans fat), 2,070 mg sodium, 65 g carbs (6 g fiber, 3 g sugar), 54 g protein
The five grams of trans fat in this menu option makes it one of the worst choices at the Southern-style cooking joint. FYI: The World Health Organization wants trans fats banned by 2023, and while most food manufacturers in the U.S. have eliminated it, many fast food restaurants are still using it. The chicken livers won't do you any favors either when it comes to weight loss or health in general. They're packed with even more sodium and saturated fat than white meat options like chicken breasts.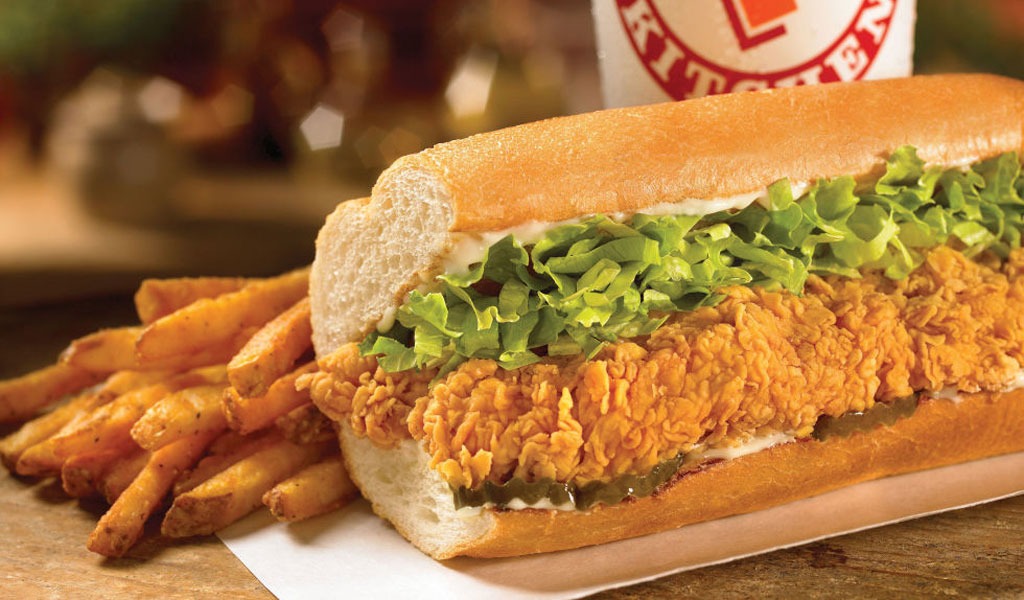 600 calories, 33 g fat (8 g saturated fat, 1 g trans fat), 1,770 mg sodium, 55 g carbs (2 g fiber, 3 g sugar), 25 g protein
Nothing screams New Orleans quite like a Po'Boy sandwich, but you'll want to avoid this sodium bomb. The sandwich is nearly 1,000 calories and has a scary-high sodium count at 1,770 milligrams—over half your daily quota of the 2,300 milligrams that the American Heart Association recommends.
Bonafide Chicken Breast with Macaroni & Cheese
599 calories, 30 g fat (13 g saturated fat, 1 g trans fat), 2,229 mg sodium, 40 g carbs (4 g fiber, 3 g sugar), 43 g protein
We call this meal combo the "bonafide" worst. Like many of the worst options on the list, it's loaded with sodium and has more fat than you want to eat in a day. And when you pair the chicken with a side of mac and cheese, the saturated fat skyrockets. So if you want to do your heart and your metabolism a favor, make sure you choose the better option here.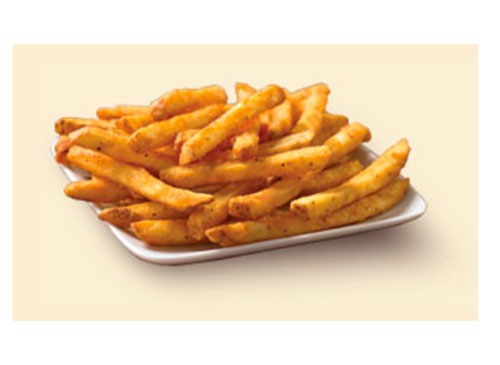 804 calories, 42 g fat (15 g saturated fat, 2 g trans fat), 1,761 mg sodium, 97 g carbs (9 g fiber, 1 g sugar), 10 g protein
Between the carbs, fat, and calories of this side, it's not hard to settle on a reason you should forgo these fries completely. While the tasty Cajun seasoning gives them irresistible flavor, stick with a small order or a side of green beans or corn on the cobb instead.
5-Piece Handcrafted Tenders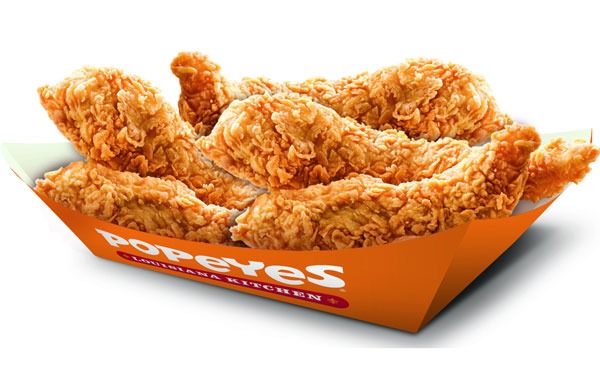 741 calories, 34 g fat (14 g saturated fat, 2 g trans fat), 3,035 mg sodium, 48 g carbs (3 g fiber, 0 g sugar), 63 g protein
You can probably guess why this option made the worst list. Before even adding any sort of side, this dish contains 735 milligrams more than the USDA's recommended daily sodium limit for adults. When you consider that and the high fat and calories, you'll want to swipe left on this chicken meal. Remember, stick with the blackened tenders instead.