Best Breakfast Habits to Lower Cholesterol, Says Dietitian
If you are struggling with high cholesterol, you may want to change up your breakfast.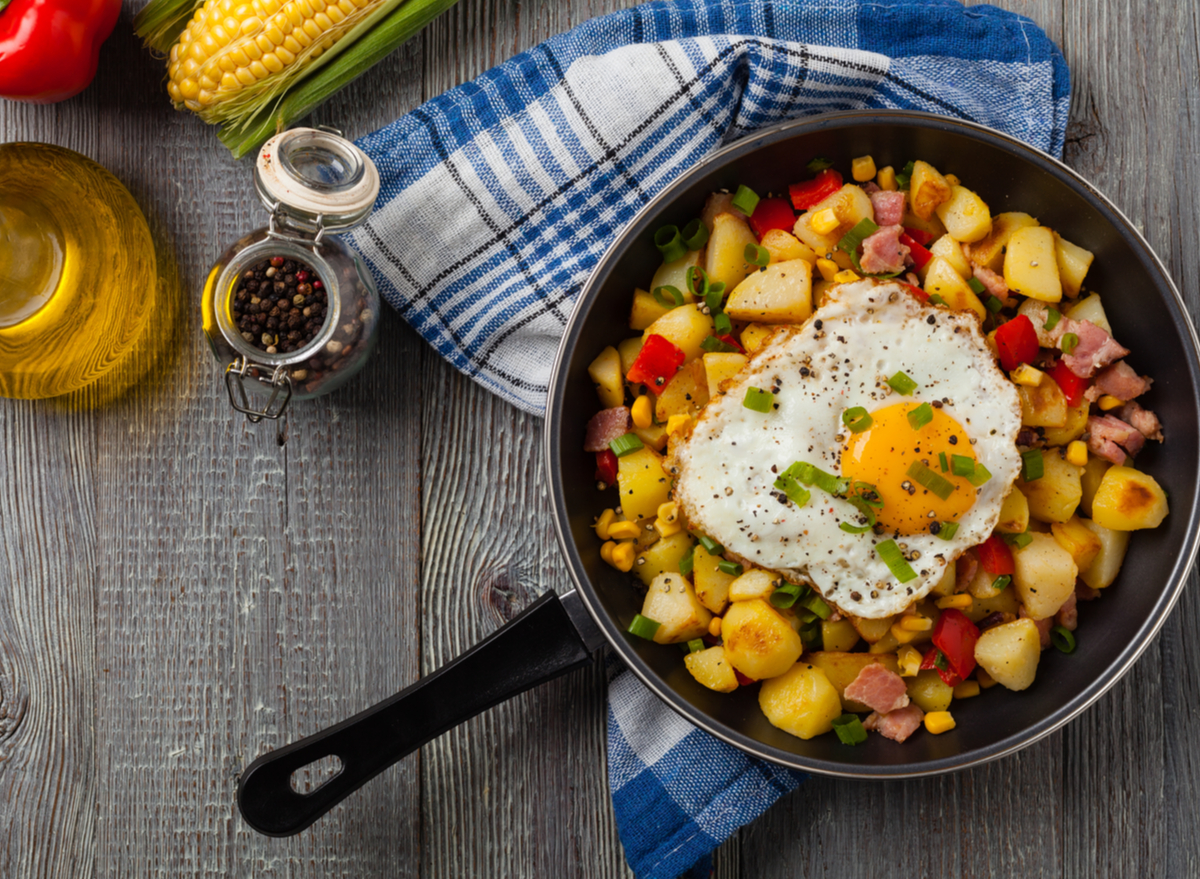 It's amazing what eating a healthy, well-balanced breakfast can do for your health. For example, according to Cleveland Clinic, breakfast can help hunger levels, lower the risk of diabetes, and improve your heart health.
But what is more important than just eating breakfast is the type of foods you choose to consume. And for those who may be at risk of high cholesterol or are living with high cholesterol right now, choosing a healthy breakfast can make a significant difference.
This is why we talked with Courtney D'Angelo, MS, RD, author at GoWellness, about her recommendations for breakfast habits that can help lower cholesterol. Here are a few healthy eating tips she suggests, then make sure to check out Eating Habits to Avoid If You Don't Want High Cholesterol.
Eat healthier fats.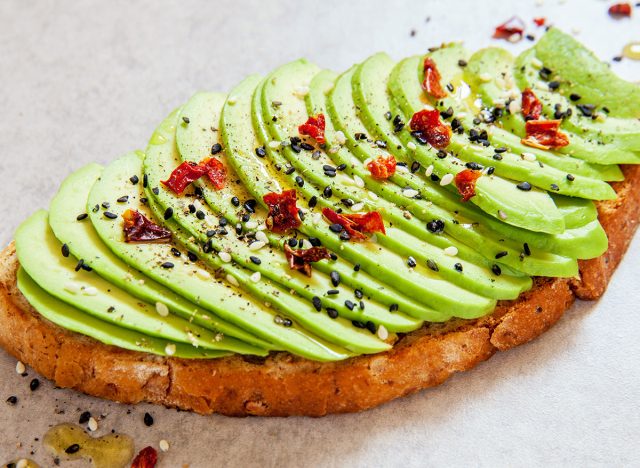 According to D'Angelo, choosing the right type of fat to eat in the morning can have a large impact on your cholesterol levels.
"Try to limit saturated fat-which can be found in dairy products, baked goods, and processed foods-because too much of it can raise your low-density lipoprotein (LDL) cholesterol or the 'bad' cholesterol," says D'Angelo. "Try replacing those foods with healthier fats, such as nuts, lean meat, and unsaturated oils."
Eat more soluble fiber.
Starting your day out with enough fiber, especially soluble fiber, will help your cholesterol levels.6254a4d1642c605c54bf1cab17d50f1e
"Soluble fiber, like that found in oatmeal, reduces the absorption of cholesterol in your body, with studies showing that just 5 to 10 grams of soluble fiber per day can decrease your total LDL cholesterol," says D'Angelo.
So when you're deciding what to make for breakfast in the morning, try grabbing a bowl of cozy oatmeal and adding in extra fiber-rich foods like apples or berries.
Eat omega-3 fatty acids.
D'Angelo also mentions that consuming omega-3 fatty acids may indirectly affect your LDL cholesterol levels since it's impacted by overall health and diet.
"These fatty acids can reduce your triglycerides, which is a type of fat found in blood, as well as help to reduce your blood pressure levels," says D'Angelo.
A simple way of getting enough omega-3 fatty acids in your breakfast is by consuming walnuts or flax seeds. You can put these in your yogurt, oatmeal, or blend it into a smoothie.
Eat whey protein.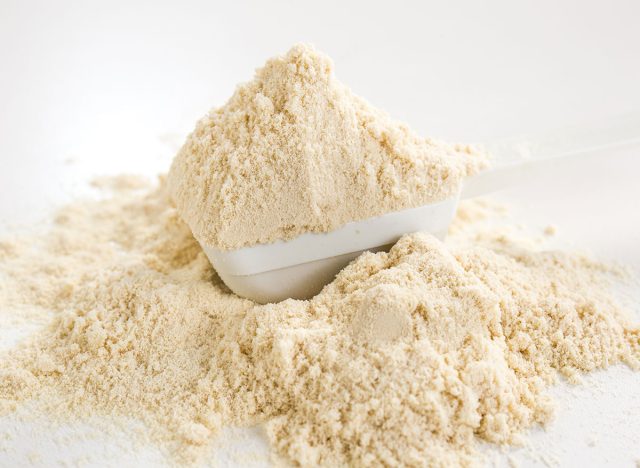 An easy way to help lower your cholesterol levels during breakfast is by throwing in some whey protein powder.
"Protein, taken as a supplement, has shown to lower both LDL and total cholesterol levels, as well as lower blood pressure," says D'Angelo. "My favorite way to take whey protein in the morning is to add it to my oatmeal and add berries to have more fiber as well."
For more healthy tips, these next: