Fast-Food Burger Fans Just Crowned the #1 Best-Quality Patty—Do You Agree?
"Simpsons" alum Bill Oakley shares a fan ranking of fast-food burger patties.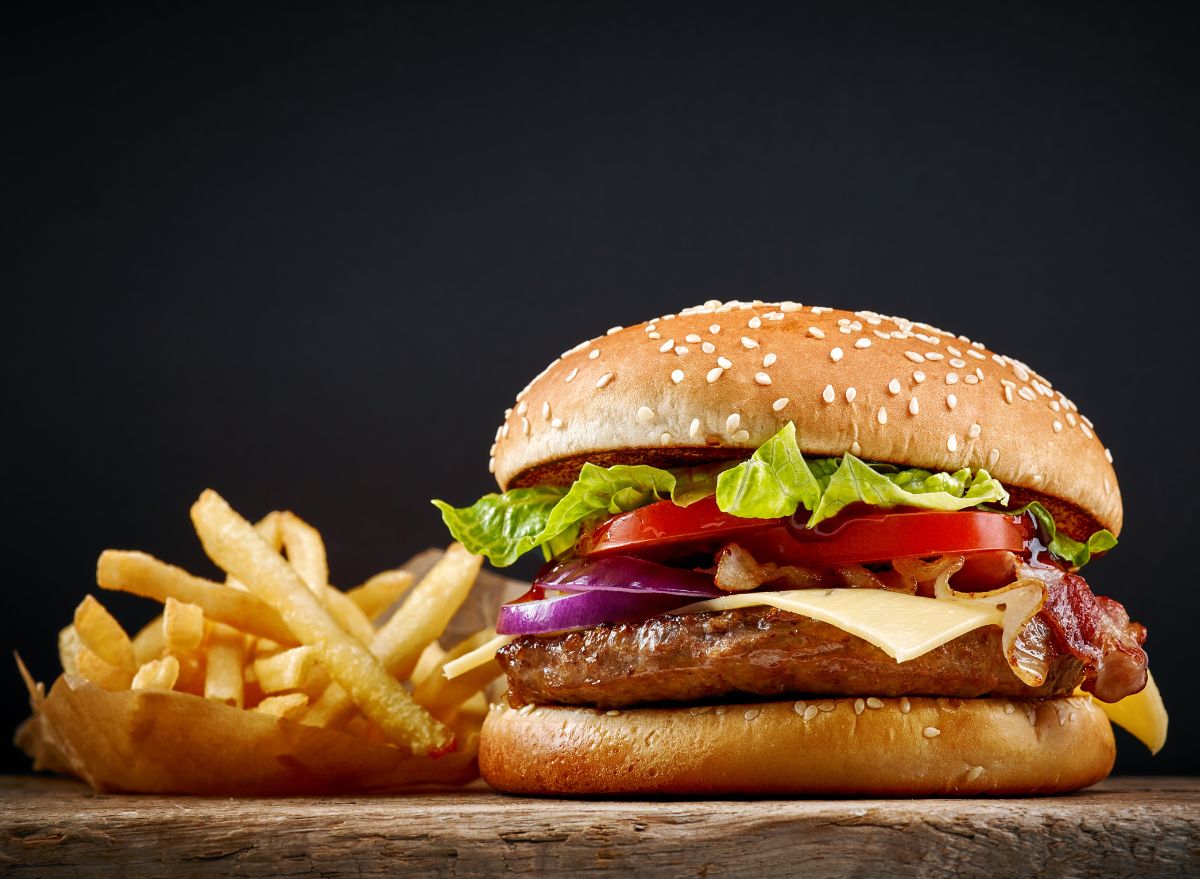 From professional chefs to casual fans, plenty of people have chimed in on their absolute favorite fast-food burgers over the years. But the latest fast-food burger ranking takes the uncommon approach of solely considering a key but often overlooked ingredient: the meat.
That's right! Fans just voted on their favorite plain fast-food burgers, only taking the taste and quality of the actual burger patties into account rather than the bun, cheese, and toppings that come with them. The idea for this vote came from an avid food fanatic most people probably know from his time as head writer and showrunner for "The Simpsons": Bill Oakley.
Oakley, who has developed quite a following for his reviews of fast-food and grocery items, started his very own club for like-minded food lovers where they can discuss food news, discover new food items, and share opinions and reviews about the things they eat, among other things. He dubbed the club "The Steamed Hams Society" in honor of his famous Simpsons sketch where recurring character Principal Seymour Skinner refers to burgers as "steamed hams."
Oakley told Eat This, Not That! that he recently called on his society members to vote for their favorite "naked" fast-food burgers because he was interested in seeing which chains have the most popular patties. He's found that, in many cases, it's the accouterments rather than the meat that defines the burger. And Oakley has tried a lot of burgers where "the meat itself had no taste."
"I thought it would be interesting to figure out what people's opinions are regarding the meat and only the meat," he said, adding that people "tend to have strong opinions about this stuff."
Oakley had a member of his society compile the chains that received the most votes and shared a ranking on his Instagram this week. Shake Shack ended up stealing the #1 spot.
Seven other fast-food chains also received a significant share of the votes: Culver's, Five Guys, Wendy's, In-N-Out, Smashburger, McDonald's (specifically for its Quarter Pounder patty), and Burger King.
Oakley pointed out that a major factor most of these chains have in common is that they don't freeze their burgers. This means that the meat is super fresh, which can make all the difference in flavor.
Another common factor? Top burger chains are very particular about the beef they use in their burgers, Oakley noted. Shake Shack, for example, uses 100% Angus beef that's completely free of hormones and antibiotics. Meanwhile, regional favorite In-N-Out controls the entire patty-making process, from selecting fresh meat from premium cattle to grinding the meat in its own facilities.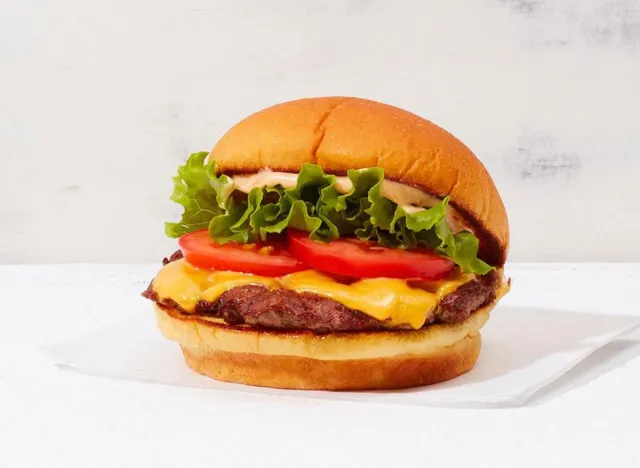 Oakley didn't vote in the ranking so he wouldn't skew the results. However, if he had voted, Shake Shack and Five Guys would have been his top picks.6254a4d1642c605c54bf1cab17d50f1e
"Just to be extremely simple about it, they're more flavorful. What people look for in beef is a certain umami type of richness and flavor, which is absent from so many burgers, including many homemade burgers," he said.
There were also a couple of fast-food burgers that didn't make the top eight, but Oakley still believes deserved a mention. 
"If I had my druthers, I would have Fatburger on this list. I think Fatburger is one of the best fast-food burgers," he said, referencing the roughly 100-unit chain primarily concentrated in California. Oakley also "loves" the beef at Freddy's Frozen Custard & Steakburgers, a Kansas-based chain with close to 500 locations across the country.
Fast-food fans interested in more Steamed Hams Society content should check out the club's Patreon page. Oakley also frequently shares reviews and Steamed Hams Society content on his Instagram account (@thatbilloakley), including his annual "Steamie Awards" for the best fast-food and grocery items.
Zoe Strozewski
Zoe Strozewski is a News Writer for Eat This, Not That! A Chicago native who now lives in New Jersey, she graduated from Kean University in 2020 with a bachelor's degree in journalism.
Read more about Zoe