8 Most Epic Fast-Food Chain Media Battles of All Time
Extra salty behavior was served.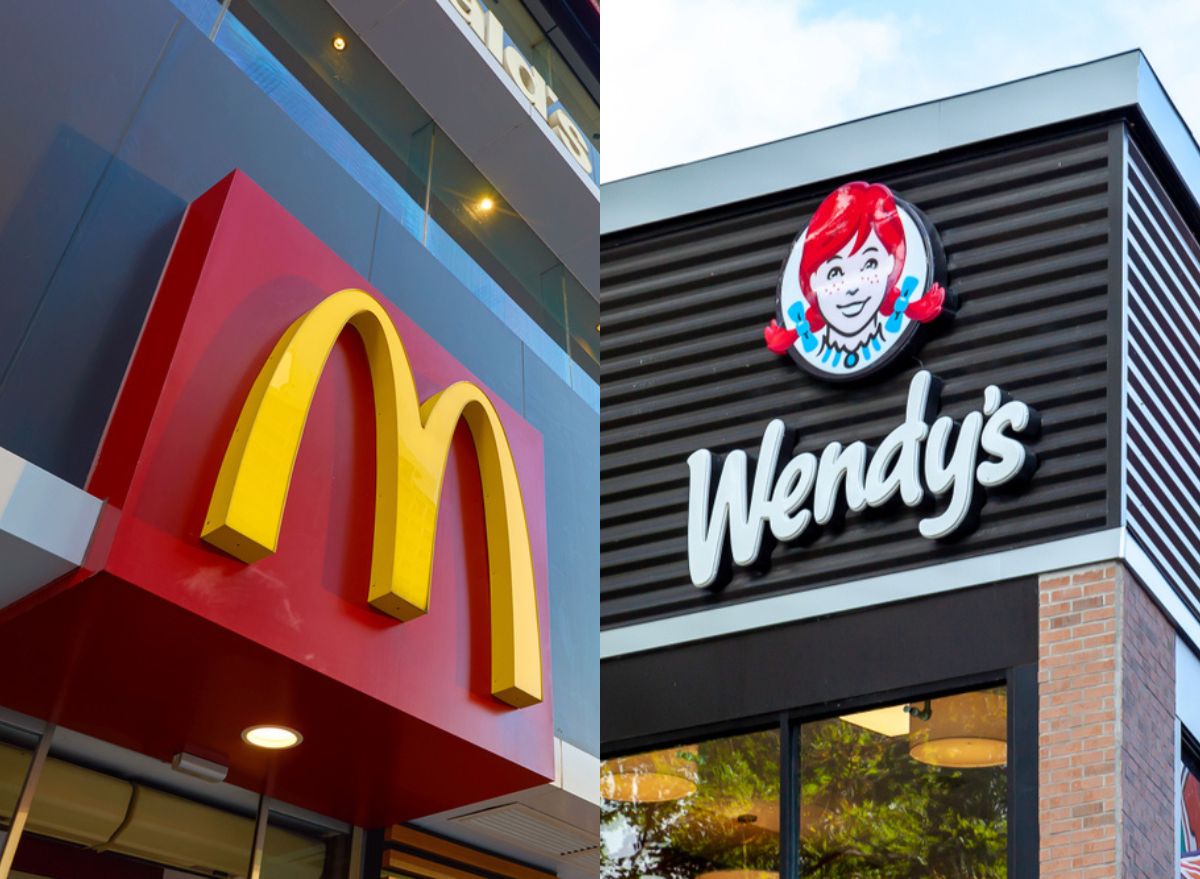 A lot of memorable "burns" have been delivered via different media platforms over the years. Witness climate activist Greta Thunberg's absolute evisceration of misogynist troll Andrew Tate via Twitter at the end of 2022 as a sterling example.
From actors to authors to politicians to pop star socialites and beyond, there have been countless examples of biting digs and clever comebacks that left one party smarting and the other looking all the smarter for it. But it wasn't until more recent times that fast-food chains began entering into the war of words.
As social media platforms have reached maturity and brands have ever more often taken on personas, many fast-food companies have turned to the former in the guise of the latter to level witty and often biting disses of the competition. Witty, biting, and hilarious disses, we should say. Here are 8 of the best burns delivered by fast-food chains.
Little Caesar's Goes Legal on the Competition
In December of 2022, Little Caesar's took the competition to court—or at least hoped to take other pizza chains to the court of public opinion. The chain released ads featuring a lawyer who advised customers that if they had bought a so-called "Detroit-Style" pizza from any national chain but Little Caesar's that they had been duped, Little Caesar's being the only legitimately Detroit-based national chain, per PR Newswire. Customers could upload a receipt of the pizza bought from a competitor to a special website and in turn, get a promo code for cash off a "genuine" Detroit-Style pizza from Little Caesar's. (Note that this nationwide PR stunt has now ended.)
Wendy's Goes Wild on National Roast Day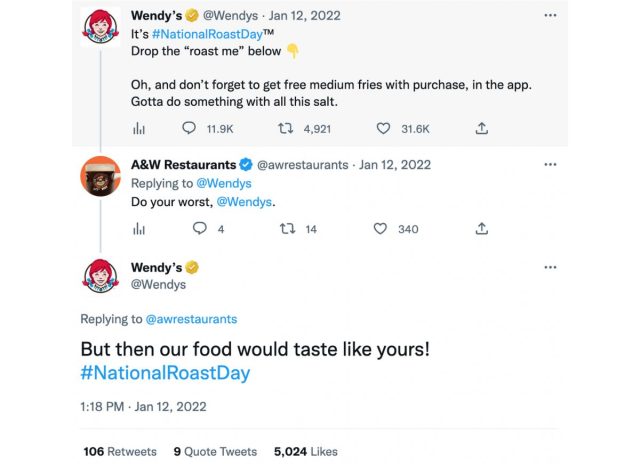 The Wendy's Twitter account has always been saucy, but on Jan 12, 2022, (otherwise known as National Roast Day) the fast-food chain went full-on spicy. Among the many burns dealt out that day, which were delivered to (willing) individuals and brands alike, one that stands out as particularly savage was when the chain A&W Tweeted at Wendy's: "Do your worst" to which the Wendy's Twitter account replied: "But then our food would taste like yours!"…Ouch.
Popeye's Serves Chick-fil-A with Two Words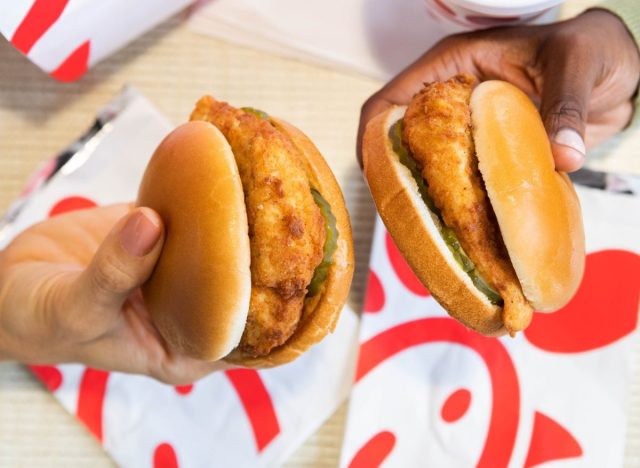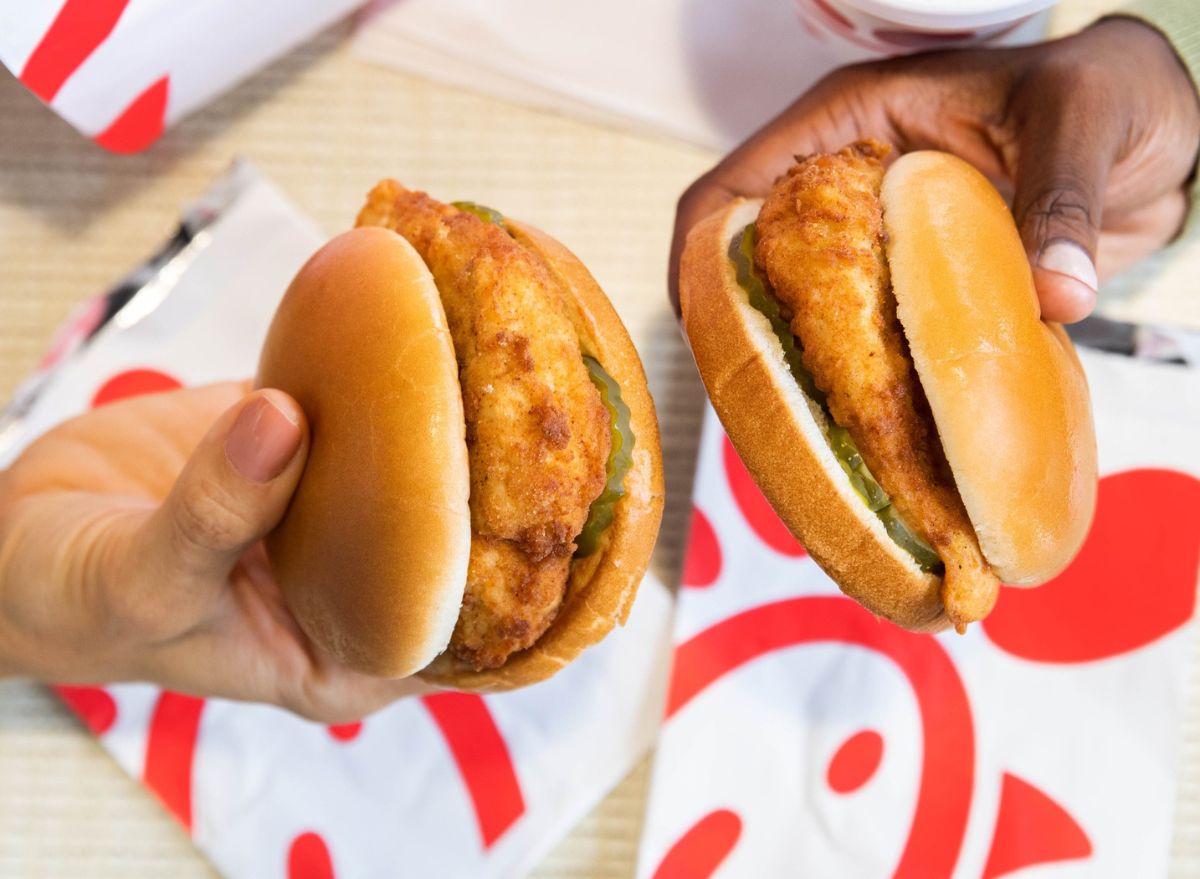 As the fabled Chicken Sandwich Wars commenced in 2019 with many chains adding many chicken sandwiches, Chick-fil-A sought to hold its ground with a Tweet asserting their chicken sandwich as the original and showing an image of an "equation" in which Bun + Chicken + Pickles = Love. Popeye's Tweeted back simply: "…y'all good?" The simple phrase manages to call into question the veracity of Chick-fil-A's claim of originality (and the stability and well-being of the brand) and to humanize Popeye's all at once.
Shake Shack Aims for the High Road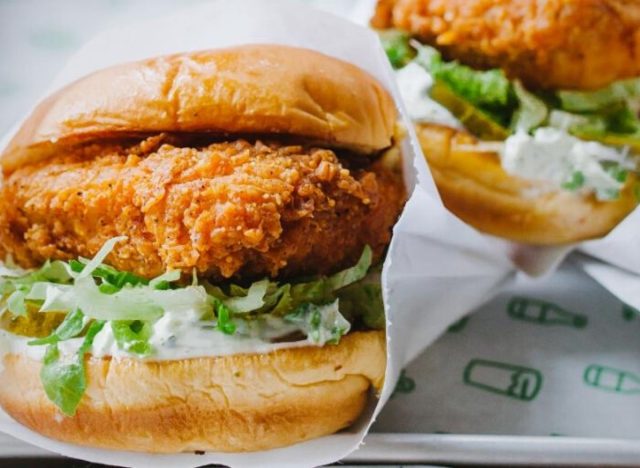 As Chick-fil-A, Wendy's, Popeye's, and other fast-food chains slugged it out in the Chicken Sandwich Wars of 2019, Shake Shack fired off a salvo that singed them all without naming any specific chain and that let it claim the moral high ground. The chain's Tweet, accompanied by chicken sandwich images, read: "If you're lookin' for a chicken sandwich (without the beef), you know where to find us."
Burger King Piles It Onto Jack in the Box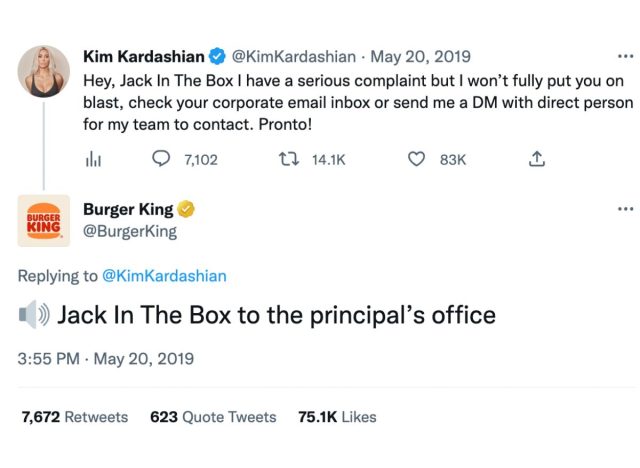 On May 20, 2019, social media socialite Kim Kardashian Tweeted this cryptic complaint: "Hey, Jack In The Box I have a serious complaint but I won't fully put you on blast, check your corporate email inbox or send me a DM with direct person for my team to contact. Pronto!" Burger King could have been sympathetic to its fellow fast-food chain, but instead piled it on, sharing the Tweet with the words "Jack In The Box to the principal's office"
Pizza Hut Trashes Domino's In Ad
Not all fast-food burns are delivered via social media. In 2010, Pizza Hut created a national TV commercial that scorched Domino's—the chain was unnamed but unmistakably intimated—for using cheap, frozen dough, per Business Insider. The occasion was Domino's release of a new pan pizza, a pie-style Pizza Hut controlled. Flash forward more than a decade, and it still does, as it happens.6254a4d1642c605c54bf1cab17d50f1e
IHOP Flexes Its Breakfast Muscles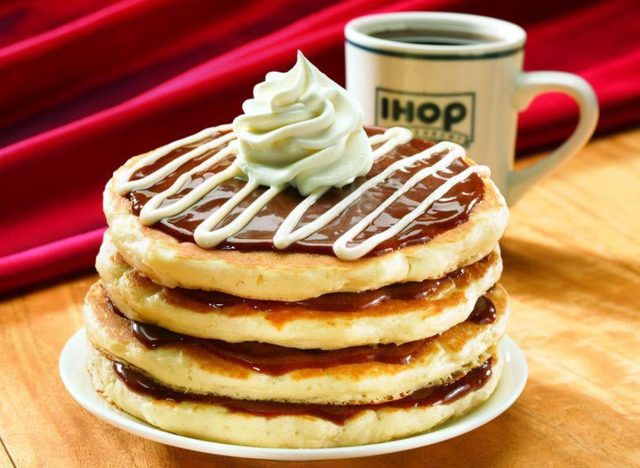 With McDonald's trying to get some extra love for its all-day breakfast offerings, IHOP stepped in and reminded us all who wrote the book there. The chain's corporate Twitter account sent out a missive reading: "but why is everyone jockin us? breakfast all day since the day we were born #Flex" And what can be said to refute that?
Wendy's Hits McD's and BK with One Shot
In August of 2020, McDonald's announced the chain was adding spicy chicken nuggets to the menu. Wendy's had already offered this foodstuff for years and was clearly not happy, so the chain took to Twitter to take a dig at the competition. But the shot fired hit another competitor, Burger King, as well. The Tweet read: "Must have scraped up all of BKs leftovers and slapped mcprice tag on it." Ouch.
Steven John
Steven John is a freelancer writer for
Eat This, Not That!
based just outside New York City.
Read more about Steven