The Best Gifts for Foodies in Every State
From the redwood forest to the gulf stream waters, we chose the gifts your favorite foodies across America will adore.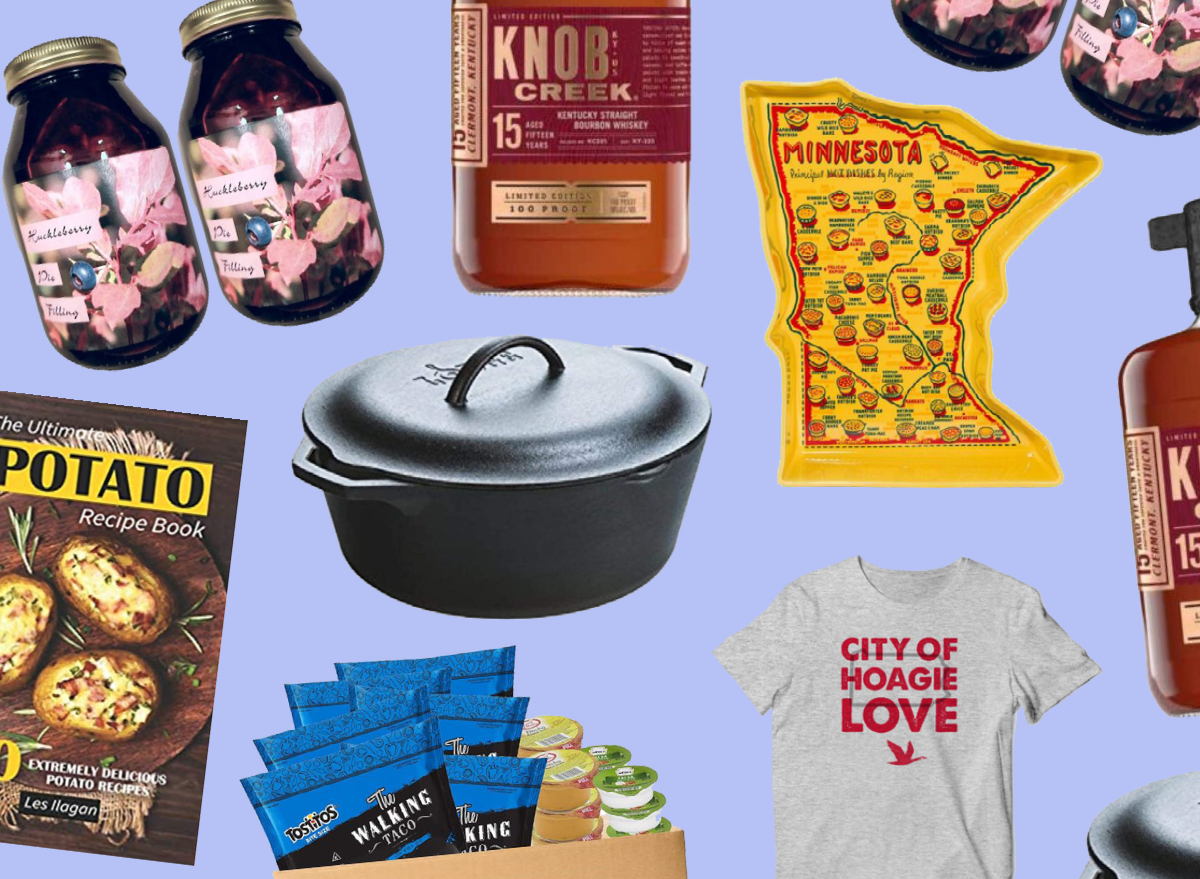 This post contains affiliate links. If you use these links to buy something, we may earn a commission.
This is for the people who miss the tastes of home. The nostalgia crew who live for simpler days around the table, feasting on their familiar favorites, enjoying the quirky dishes their home state has to offer. If you're completely stuck on what to get your friend this holiday season, give them a nostalgic trip down memory lane. With these best gifts for foods in every state, there truly is something for everyone.
The editors of Eat This, Not That! tirelessly researched all of the top food trends in every state to give you a comprehensive shopping list that foodies will rejoice over. From famous peanut shops in Virginia to beignets in Louisiana, we made sure to pluck out the best-of-the-best foods that you adore from your home. Whether it's a place you grew up or a place you currently reside, we have a feeling these heartfelt gifts will bring laughter, tears, and a whole lot of joy to your tables this holiday season.
Here are the best gifts for foodies in every state, and if for even more clever holiday shopping tips, be sure to check out our list of The Best Gifts for Foodies Under $50, According to Our Editors.
ALABAMA: Fried Green Tomato Batter Mix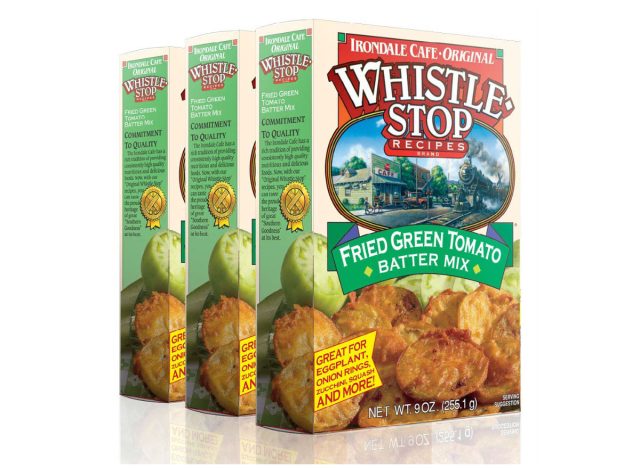 Crispy fried green tomatoes are certainly a beloved dish in the south, particularly in Alabama—where apparently the dish originates. The story of the fried green tomato comes from a whistle-stop in the Birmingham area caled the Irondale Café, where the alleged first batch was served. Now you can buy a box of the mix that was originally used, making it easy to whip up a batch of fried green tomato slices right at home.
ALASKA: The Fishing Knife Set
Fishing is a legacy trade in Alaska, and every fisher needs a good fishing knife on hand for all of the cutting, butchering, and portioning of fresh-caught fish. This knife set also comes with a Flexible Fillet Knife which is the perfect flat edge for boning, skinning, and filleting your fish.
ARIZONA: Taste of Tucson – Cookbook
Choosing just one dish in Arizona seems almost impossible. This state is flourishing with all kinds of rich dishes and cultures, and this cookbook reflects that. In particular, Arizonians will love the recipes for Adobo Pulled Pork, Red Pozole, and of course, Mini Chimichangas.
ARKANSAS: The Purple Cow Restaurant – Gift Card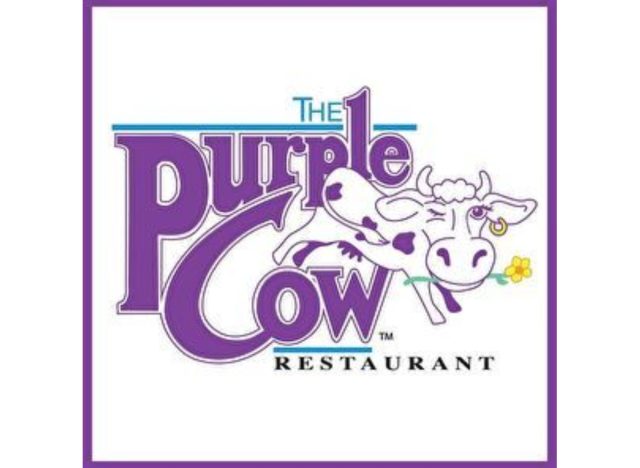 It's the purple milkshakes that have residents of Little Rock flocking to The Purple Cow, a restaurant with all of the scrumptious burgers and retro soda fountain fixings your heart desires. But it's the Purple Cow milkshakes, made with homemade purple vanilla ice cream, that continue to be the restaurant's claim to fame. Give a nostalgic experience from back at home with a gift card from one of the state's nationally recognized small restaurant chains.
CALIFORNIA: Made In Blue Carbon Steel Grill Frying Pan
Sure, you can't go wrong with a nice case of wine from Napa valley (like this one we recommend from T-Vine Winery), but people from California also have an intense love for pulling out the grill. Grilling is a serious pastime for people all over the state, so for any California transplants that live around the country (especially in colder months) having the ability to still grill is obviously key. This pan is made with French blue-carbon steel with 62 perforations and works perfectly in the oven, on the stove, or can even handle the searing heat of your grill.
COLORADO: GSI Outdoors Gourmet Kitchen Set 11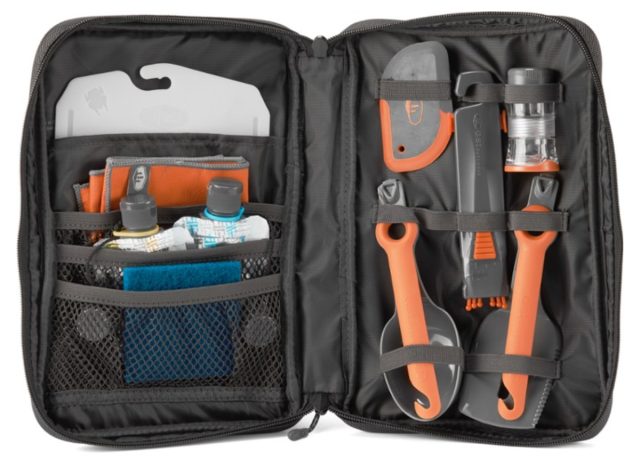 Whether you're from Colorado or you just moved there (like everyone else did during the pandemic), there's no denying that residents of this state love to hike. But that shouldn't mean that foodie hikers should settle for subpar freeze-dried food. Instead, grab this light gourmet kitchen set for cooking up delicious meals on your next camping trip. It comes armed with 11 different tools including a spoon, spatula, collapsible whisk, spicer, two condiment containers, cutting board, scrubber, scraper, and a camp towel, all in a zip-up nylon case.
CONNECTICUT: New Haven Style Pizza – 6 Pack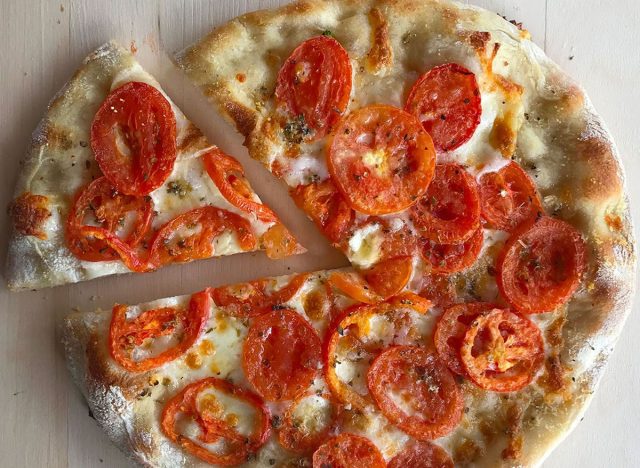 Most of the country may be familiar with Mystic Pizza (thanks, Julia Roberts), but residents of the state know where the actual good stuff comes from, and that's in New Haven. And get this—you can have New Haven style pizza delivered right to your door wherever you are in the country thanks to a nifty company called Gold Belly. Order six "apizzas" (the traditional name for New Haven Style Pizza) from family-owned Zuppardi's Apizza, which you can easily freeze and enjoy whenever you get a little craving for home.
DELAWARE: Original Rapa Scrapple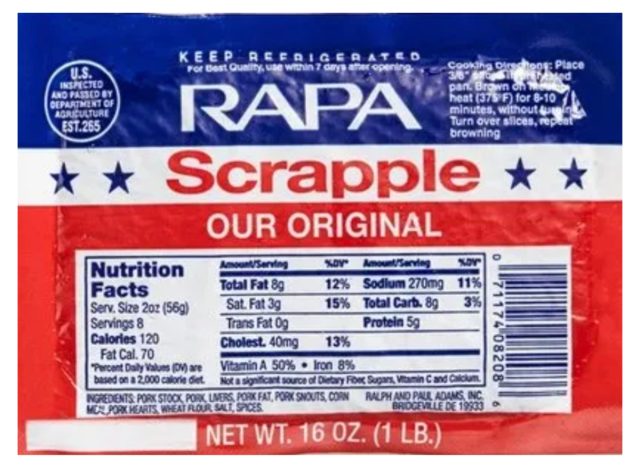 This state may be tiny, but if you're from Delaware you know that the scrapple game is strong. Although scrapple is a well-known food in many Mid-Atlantic states, this Pennsylvania-Dutch classic is particularly beloved by the residents of Delaware. Order packs of the Original Rapa Scrapple made right in Bridgeville, Delaware, whose scrapple recipes date back to 1926.
FLORIDA: YETI Roadie 24 Hard Cooler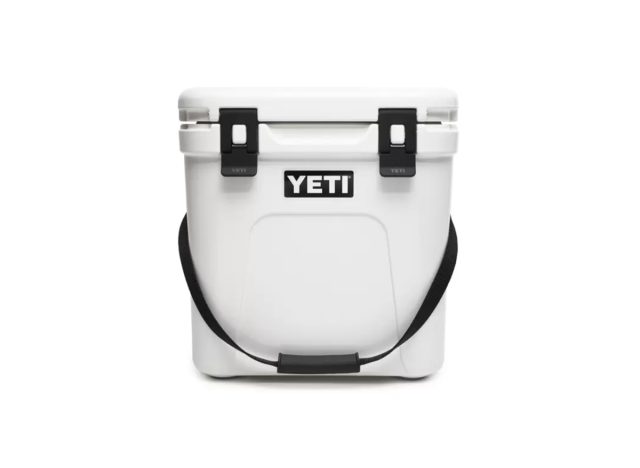 Tom Brady fit in perfectly with Floridians after Super Bowl LV as he tossed around the Vince Lombardi Trophy with the Tampa Bay Buccaneers. How? He partied on a boat. Florida sure knows how to have a good time, so what better way to keep the drinks cold and the good vibes flowing than with a state-of-the-art cooler? This Roadie 24 Hard Cooler has a comfy strap for easy carrying and is perfectly compatible with Yeti's Tie Down Kit. Meaning you can easily strap it up to your boat, crank up the tunes, and hit the waves.
GEORGIA: Dickey Farms Four & Four Medley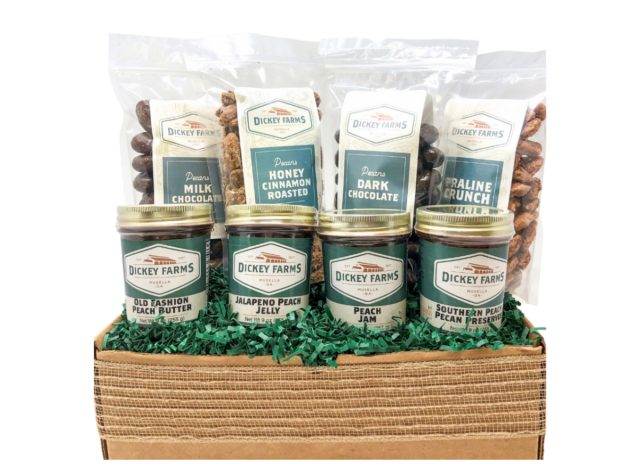 As Justin Bieber once famously said, "I get my peaches down in Georgia." Georgia is the state to get out-of-this-world juicy, delicious peaches—and thanks to this gift set, you can enjoy those peaches any time of the year. Dickey Farms has been growing peaches in Georgia for over 120 years and offers goodies to gift like Peach Butter with Honey, Jalapeño Peach Jelly, and Strawberry Peach Preserves.
But what Justin didn't get completely right was Georgia's love for pecans as well. This gift set allows you to also choose four crunchy pecan flavors including Honey Roasted Cinnamon and Praline Crunch. Choose four pecan goodies and four peach goodies and gift this set to the Georgia peach in your life.
HAWAII: The Maui Cookie Lady ButterRum Triple Chunker Cookies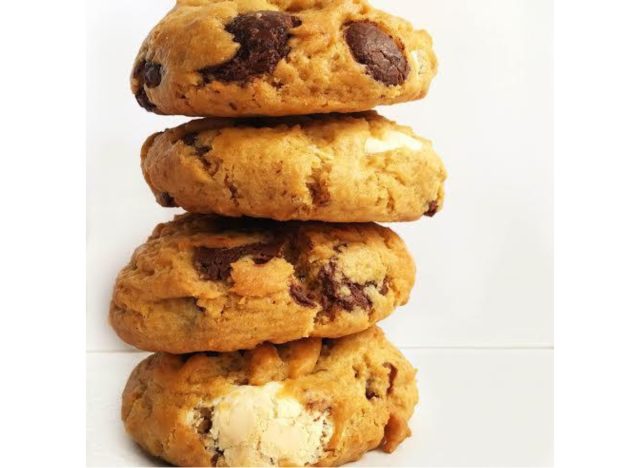 Freshly baked and made with locally-sourced Hawaiian ingredients, The Maui Cookie Lady offers a little taste of home through her sweet chunky cookie treats. Enjoy their original best-selling cookie, the ButterRum Triple Chunker, stuffed with three different kinds of chocolate (white, milk, and dark) and completed with a Butter Rum flavored finish. She also offers other delicious flavors like Da Half Baked and Kona Coffee Dark Choc Espresso.
IDAHO: The Ultimate Potato Recipe Book
Anyone from Idaho knows that the potato is the hero of the state—even sometimes to nauseam. But that doesn't mean residents stop loving this starchy veg, especially when there are so many ways to cook it. Gift this top-selling Amazon cookbook that comes with 50 clever new ways to enjoy the potato including No-Fry Potato Donuts, Mini Potato Pizza, and Curried Potato and Pumpkin Soup.
ILLINOIS: Lou Malnati's Frozen Deep Dish Pizza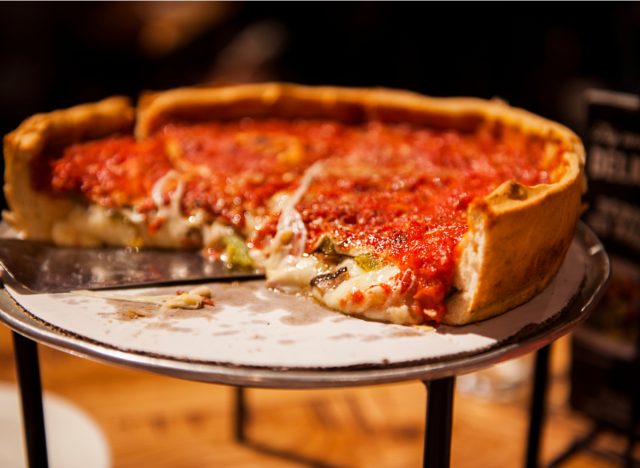 No one does deep-dish like Chicago, and residents of Illinois have strong opinions about it. Particularly the folks who would take their love for Lou Malnati's or Giordano's to the grave. Whatever restaurant you side with, there's no denying a craving for deep dish pizza from far away—and Lou Malnati's can deliver on that. Literally. Order two large frozen Lou Malnati's Deep Dish pizzas right to your door (or the door of the Chicago deep-dish lover in your life), made with any types of toppings you desire like pepperoni, sausage, or veggie. You can even have your pizzas shaped into a heart to make this gift extra cheesy!
INDIANA: St. Elmo Cocktail Sauce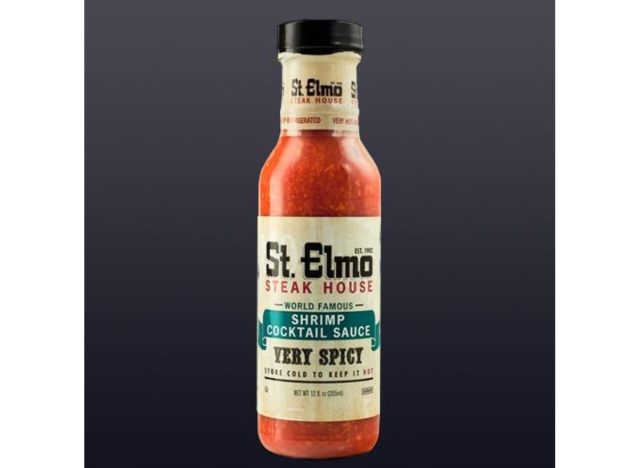 Sandwiched between Illinois and Ohio, Indiana isn't exactly the state you would imagine going to for seafood. And yet, an order of shrimp cocktail at St. Elmo Steak House is easily the state's claim to fame, and thanks to their store, you can enjoy this spicy, tangy sauce right at home. St. Elmo Steak House also offers different gift boxes with other beloved condiments like Izzy's Steak Sauce and Creamy Horseradish. So for the friend that loved traveling to Indianapolis for a fancy night at St. Elmo, they'll be freaking out over this one-of-a-kind purchase.6254a4d1642c605c54bf1cab17d50f1e
IOWA: Casey's Breakfast Pizza Party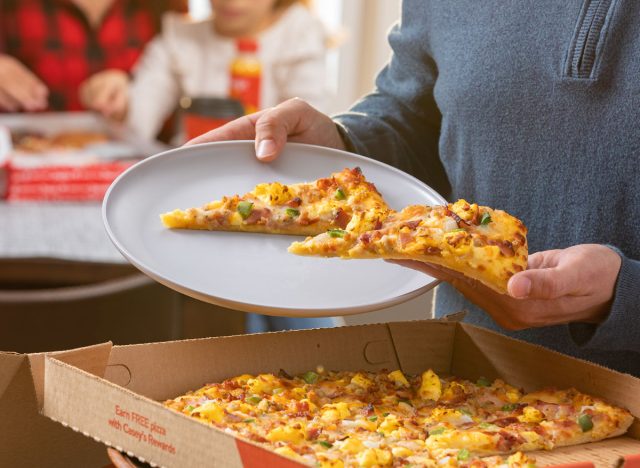 Iowa may seem like it's just cornfields and cows, but truthfully, there are a lot of beloved restaurant dishes that come from this state. Famous chains like Pizza Ranch and Blue Bunny started in Iowa, yet true residents know that the real party is over at Casey's General Store.
It may look like a gas station, but for Iowans, Casey's is also the spot to get a slice. Especially when you bite into one of their popular breakfast pizzas—made with cheese sauce, eggs, cheddar, and your choice of bacon, sausage, or veggies.
So why not get your favorite Iowan the gift of their favorite pizza for the holidays? Surprise them with two large pies of Casey's Breakfast Pizza and get them stocked up for a party. We're talking Casey's napkins, plates, juice, and even coffee—which you can pour right into their very own Casey's Arctic Zone Tumbler. While wearing Casey's merch.
KANSAS: Becky's Bierocks – 1 dozen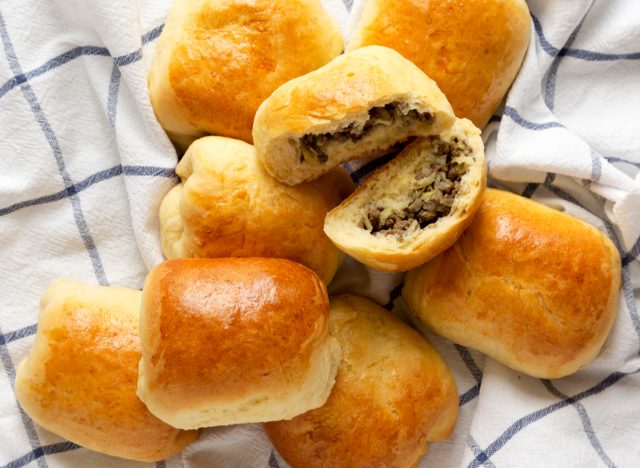 Bierocks are a staple food in Kansas—a yeasty pastry filled with ground beef, onion, and cabbage—and there are plenty of restaurants that have perfected it. One of the most famous is Becky's Bierocks, whom you can order a half or whole dozen bierocks to be shipped right to your door.
KENTUCKY: Knob Creek 15 Year Old Kentucky Straight Bourbon
You can never go wrong with a bottle of Kentucky bourbon, and Knob Creek always does it right. Enjoy a bottle of their exquisite 15-year bourbon anywhere that offers it thanks to Drizly.
Can't find bottles of this specific batch near you? Knob Creek offers numerous other aged straight bourbon whiskeys, as well as a few ryes to choose from.
LOUISIANA: Café Du Monde Beignet Mix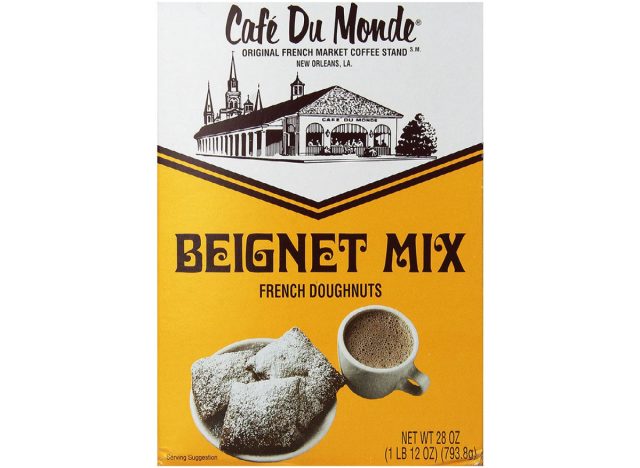 Anyone who takes a trip to New Orleans always knows a trip to Café Du Monde for crispy, sugary beignets is always a necessity—and now, you can make them at home. Enjoy the delicious flavor of NOLA right at home thanks to this easy-to-make beignet mix.
MAINE: Wild Maine Blueberry Breakfast Box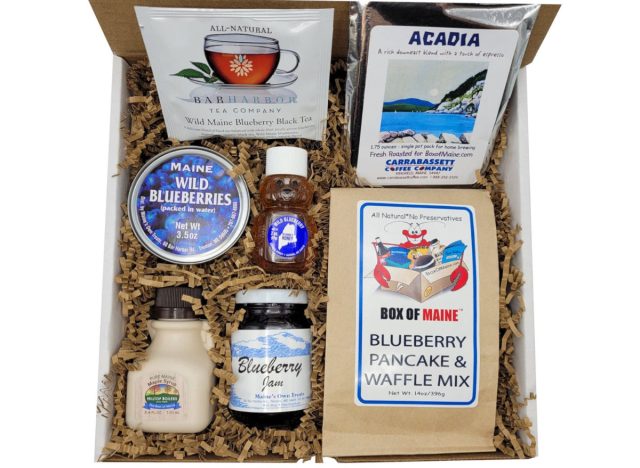 It was a tough call between this Maine Lobster Roll kit and the deliciousness of Maine Blueberries—but one look at this gift box and our decision was made. This box comes with a pancake & waffle mix, wild blueberries in a can, blueberry honey, blueberry jam, and of course, coffee or tea to pair. And you can't have a pancake breakfast without a little bottle of pure maple syrup from Maine!
MARYLAND: Crab Cake Mix Sampler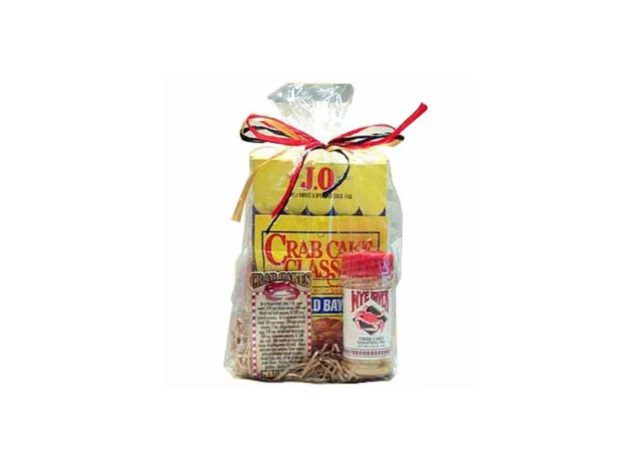 Make the perfect savory crab cakes with this sampler kit right from The Maryland Store! Each sample pack comes with Old Bay Seasoning Crab Cake Classic, JO Spice Crab Cake Mix and the Wye River Crab Cake Mix.
MASSACHUSETTS: Real Oyster Cult Gift Bundle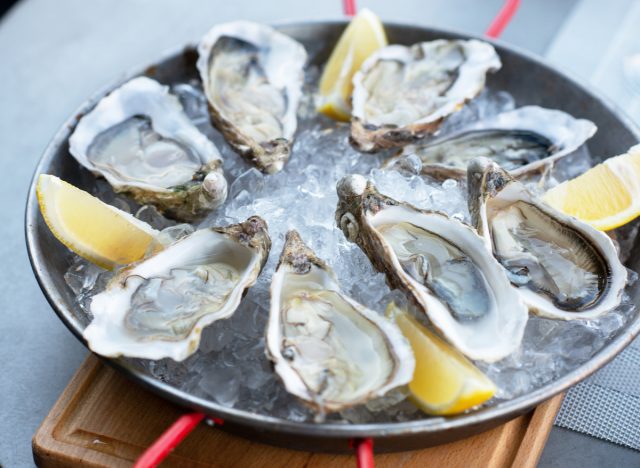 Get fresh oysters directly to your door thanks to Real Oyster Cult, a Massachusetts-based company that focuses on shipping the freshest catch from across the U.S. The gift bundle comes with a variety of 40 oysters, as well as an ROC shucking knife and gloves. When we said fresh, we meant it!
MICHIGAN: Biggby Coffee Ceramic Mug Gift Set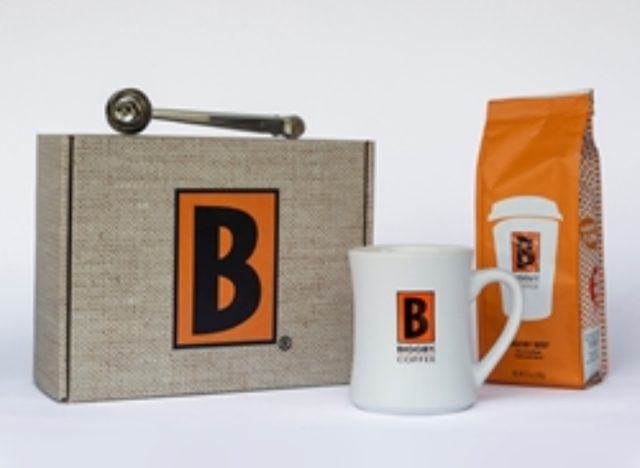 People from the mitten do not joke around about their love for Biggby coffee. Whether you're living in the mitten or you're far from it, give your favorite Michigander a bag of delicious Biggby coffee with a mug to match. Let them sip on their favorite coffee while they hold up a hand and tell you, once again, where they live in the mitten-shaped state.
MINNESOTA: Minnesota "Hot Dish" of Hot Dishes
Ope! For anyone who hasn't been to the land of 10,000 lakes, a "hot dish" is a much cooler way of saying casserole—and you betcha Minnesotans absolutely live for it. Each district of Minnesota is proud to represent a different type of hot dish—so having a hot dish of hot dishes makes perfect sense, don't cha know?
MISSISSIPPI: Cast Iron Dutch Oven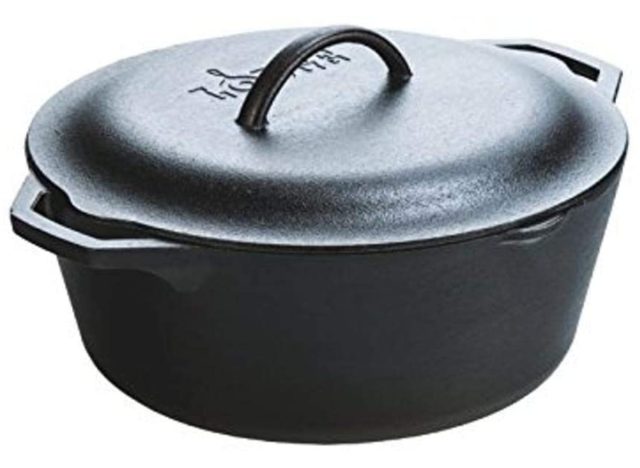 There's nothing like digging into a classic Mississippi roast, so the last thing you want to do is dry it out by using the wrong tools. This cast iron dutch oven is the perfect tool for making the juiciest roast imaginable for dinner—or savory Mississippi PoBoys for lunch.
MISSOURI: KC Cattle Company Trim the Tree Wagyu Holiday Bundle
There sure are a lot of states well known for their famous barbecue, but with this holiday bundle, Missouri takes it up a notch. Enjoy world-famous cuts of meat at an extremely discounted rate. At just under $100 you get to enjoy wagyu hot dogs, ground beef, bacon cheeseburgers, chorizo, and summer sausage—making your next outdoor barbecue one your neighbors won't shut up about.
MONTANA: Huckleberry Pie Filling Montana Grown – 2 Pack 20 oz. jars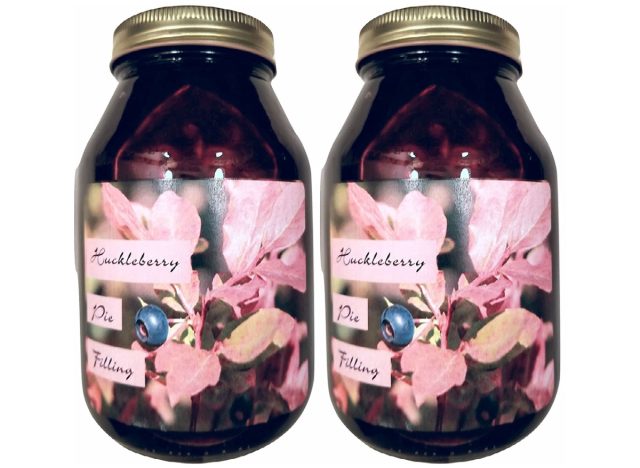 Huckleberries are the name of the game in Montana, especially when their stuffed in a flaky pie crust. Enjoy the taste of wild Montana huckleberries at home with an easy-to-make pie. Simply make your own pastry dough (or buy it from the store) fill up your pie dish with this huckleberry filling, and be sure to stock up on vanilla ice cream!
NEBRASKA: Omaha Steaks – The Perfect Gift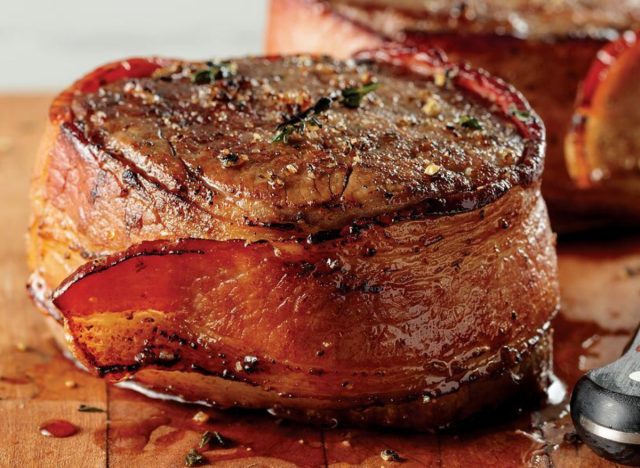 This gift set is so majorly discounted, the prices are almost laughable. With a discount of 58% priced right under $100, you can enjoy all different kinds of quality meats from one of the most iconic butchers of Nebraska—and pretty much the entire country. This gift set comes with four bacon-wrapped filet mignons, four boneless chicken breasts, four gourmet jumbo franks, and four Ohama steak burgers. Plus an easy side of four individual scalloped potatoes, and four caramel apple tartlets for dessert. And their Signature Seasoning!
NEVADA: Blue Carbon Steel Roasting Pan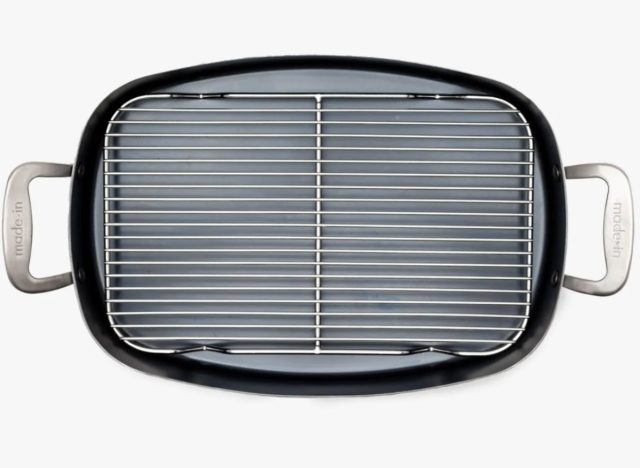 Anyone from Nevada knows that chateaubriand is a classic household staple, and essential for making the best steak and eggs the morning after. Also known as chateaubriand steak, a special cut of beef tenderloin, this meat is best braised and roasted in the oven—so having the best roasting pan is essential for making this iconic dish.
NEW HAMPSHIRE: North Country Hard Cider Company – Apple Wood, 12 Cans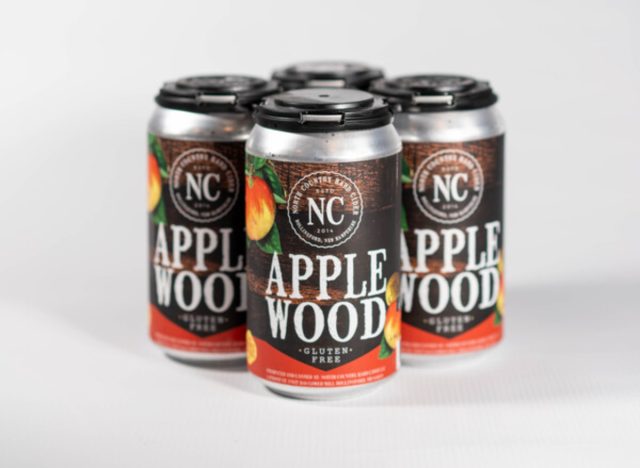 Spiked cider is a hot commodity in New Hampshire, so why not get it right from the source! North Country Hard Cider Company offers multiple hard ciders that can easily be shipped around the country. Each batch is made with a variety of New Hampshire apples as well as apples from surrounding New England states.
In particular, cans of Apple Wood cider were made with New Hampshire and Maine apples and aged for six months in Jim Beam barrels, leaving a slight bourbon taste on your tongue with each sip. They also offer seasonal brews like their batch of Northern Comfort for the holidays.
NEW JERSEY: Gozney Roccbox Pizza Oven
The pizza wars are real, but there's no denying the fact that New Jersey was recently announced as the best "pizza state" according to Food & Wine Magazine. Residents of New Jersey clearly love their pizza (and bragging about their pizza) so why not challenge them to make their own and see if it all lives up to the hype?
NEW MEXICO: Medium Roasted Hatch Green Chiles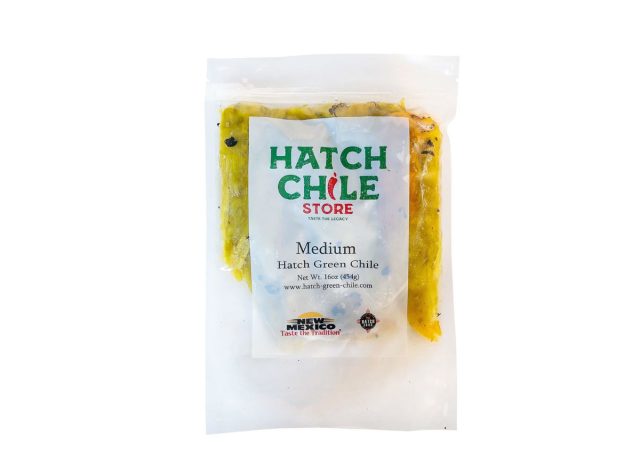 Flame-roasting hatch green chiles is a classic New Mexican pastime, but not always the easiest to come by. Enjoy a five-pound batch of Medium Roasted Hatch Green Chiles with this gift set, shipped to all the lower 48 states in under one to three days!
NEW YORK: Everything Bagel & Cream Cheese Making Kit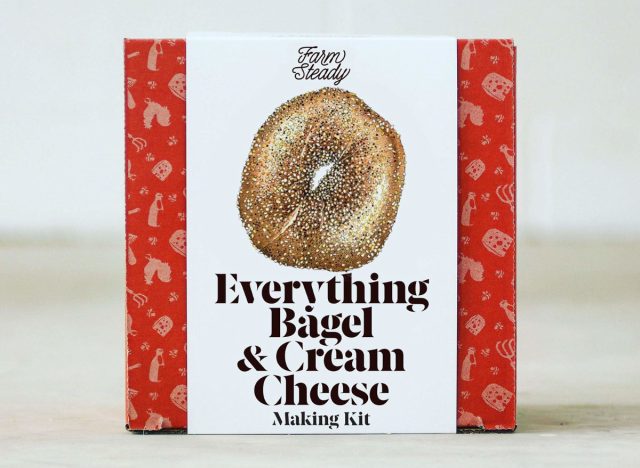 Is it really in the water? The reason why New York bagels taste that good remains to be a mystery—but that shouldn't stop you from trying it yourself. Gift the New Yorker in your life a chance to make bagels directly from Brooklyn with this kit. Make a dozen of this NYC classic wherever you are in the country, paired with an airy cream cheese schemer just like the one you would find in the bagel shops of Brooklyn.
NORTH CAROLINA: Cheerwine Float Kit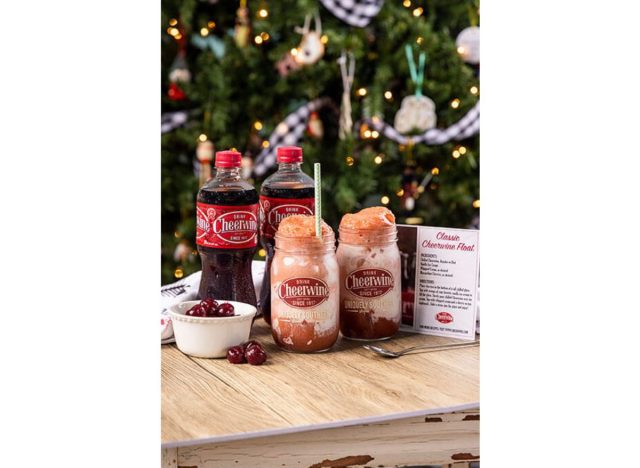 Residents of the state pride themselves on their vinegar-based BBQ sauce, which you could gift to the ones who aren't snobby enough to make their own. But if you're really looking for a laugh and a little "cheer" this holiday, a bottle of Cheerwine should do it. Originally made in Salisbury since 1917, this classic North Carolina beverage comes in a kit with two mason jar mugs perfect for deliciously creamy Cheerwine floats. Just don't forget to snag a carton of vanilla!
NORTH DAKOTA: ​​Complete Walking Taco Kit with Salsa and Cheese Cups – 18 Count
If you've been to a tailgate or a football game in North Dakota, you know the walking taco comes hand-in-hand. It's an essential food group for people in the state. Technically a taco can easily be "walkable" if you're holding it, but the walking taco makes it even easier. You simply douse your favorite chips with taco meat, salsa, cheese, and any other taco toppings you desire, then eat it right in the bag with a fork. Have this walking taco kit cater your next party with six bags of Tostito bite-size chips, six cheese cups, and six salsa cups. Or choose from other popular walking taco chip options like Doritos or Fritos with Bean Dip!
OHIO: Jeni's Ice Cream Crowd Pleaser Collection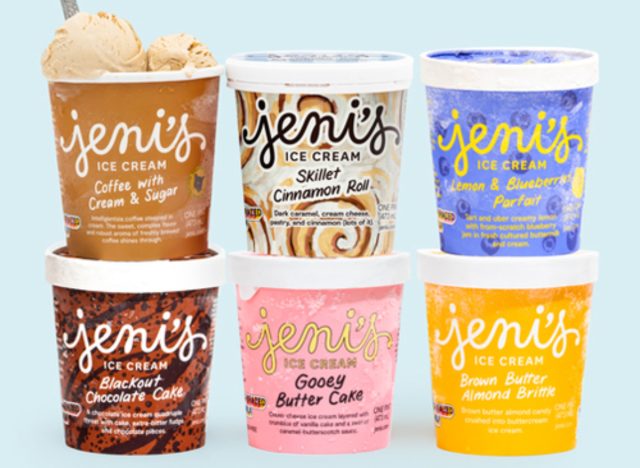 Buckeyes may be a classic sweet from the state of Ohio (get it?), but what your Ohio friend really wants is a pint of their favorite Jeni's ice cream. Originally from the Columbus area, Jeni's offers a few collections you can easily gift to friends. You can't go wrong with their Crowd Please Collection, which comes with their six most popular flavors—Blackout Chocolate Cake, Brown Butter Almond Brittle, Coffee with Cream & Sugar, Gooey Butter Cake, Lemon & Blueberries Parfait, and Skillet Cinnamon Roll.
OKLAHOMA: Burger Press
Oklahoma's foodie claim to fame is their Fried Onion Burgers, which aren't exactly easy to gift. But you can set your loved ones up for success by giving them the perfect shaped burger press for the holiday. Simply press in ground beef and cook it on top of a pile of thinly sliced onions to enjoy this Oklahoma classic right at home.
OREGON: Kombucha Kit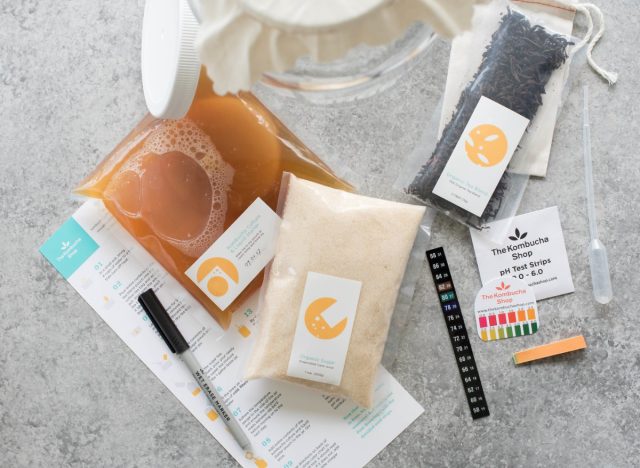 Did you know that Oregon is home to one of the first kombucha brands in the United States? Brew Dr. Kombucha was one of the first to use organic tea blends to produce a raw kombucha in 2008—and you can channel those same Portland vibes right at home. The Kombucha Shop makes brewing and maintaining your own kombucha an easy process, with a gallon brewing jar and your very own organic kombucha starter.
PENNSYLVANIA: Wawa CITY OF HOAGIE LOVE T-shirt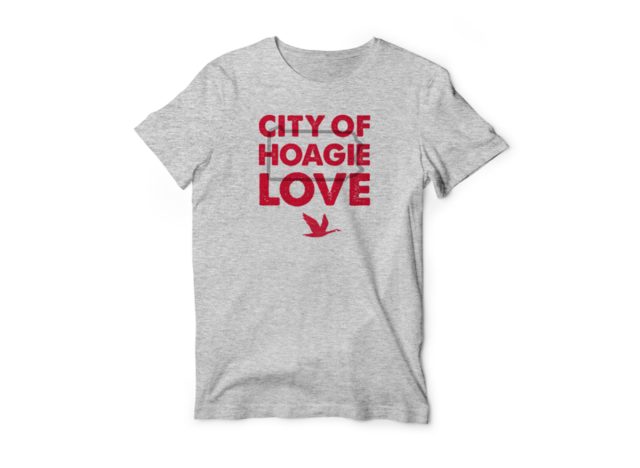 The love for Wawa and hoagies is real in Pennsylvania, especially for residents of Philadelphia and the surrounding areas. If you have a friend who constantly talks about how Wawa is far superior to any other gas station or convenience store in the country (and rave about the sandwiches), they'll gladly represent it with a little bit of merch. And maybe a gift card for their next Wawa run.
RHODE ISLAND: Coffee Syrup Sample Pack
Some people like chocolate milk, some like strawberry, but in Rhode Island, it's all about coffee milk. It's exactly what you think it is—add in coffee syrup to some milk, stir, and sip. This sampler pack is perfect for any Rhode Islander who misses the chance to enjoy coffee syrup at home, and who wants to debate over which syrup is the superior choice with all of their friends.
SOUTH CAROLINA: Charleston Cravings Gift Set – Callie's Hot Little Biscuits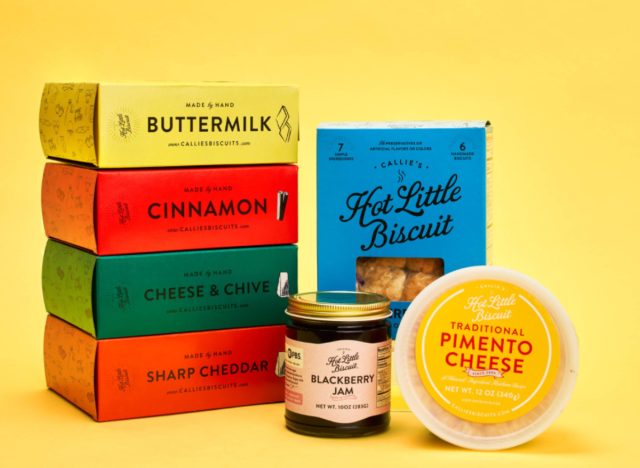 Pimento cheese is a staple on tables in South Carolina, as are biscuits—so gifting both from a shop straight from Charleston makes perfect sense. This box comes with multiple biscuit sets including half-dozen Buttermilk, Cheese & Chive, Cinnamon, Iced Blueberry, and Sharp Cheddar biscuits. Plus with the pimento cheese and the blackberry jam? The perfect side for dinner (or breakfast!) is served.
SOUTH DAKOTA: Lefse Making Kit – Non-Stick
Some homes in South Dakota may be familiar with lefse—a traditional norwegian flatbread made from potatoes, flour, butter, milk, and cream. If this is a food your grandma used to make but you have absolutely no idea how to whip it up yourself, this kit will help you get started with the perfect mix, pastry board and cloth, lefse stick, rolling pin, and a non-stick lefse grill.
TENNESSEE: Nashville Hot Chicken Gift Box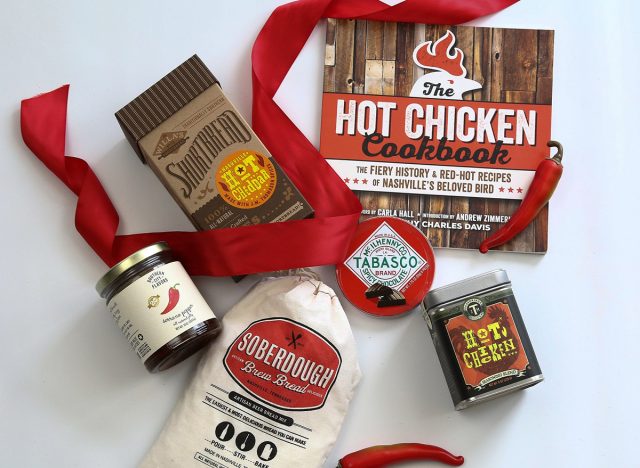 Nothing quite slaps like a batch of crispy, spicy Nashville Hot Chicken with a side of homemade beer bread. This kit will have you making the spiciest chicken of your life right at home as you remember the days you would completely annihilate your tastebuds in those southern kitchens across Tennessee.
TEXAS: Torchy's Tacos Diablo Hot Sauce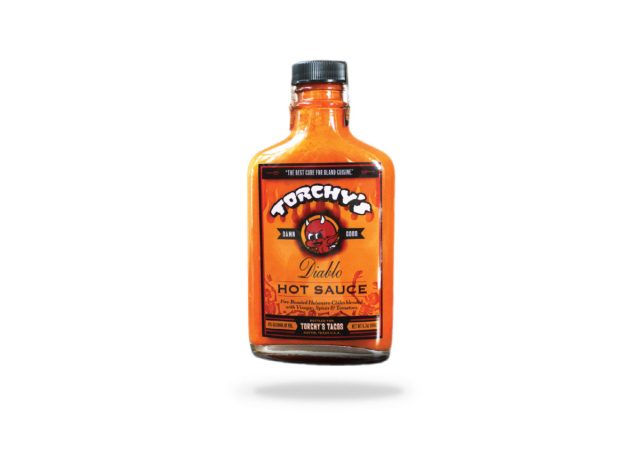 There's no denying that the options for good Tex-Mex in Texas are endless. And yet, the love Texans have for Torchy's is strong and true. Especially for their Diablo Sauce, which is the perfect topping for pretty much every taco on their menu. And now, the perfect topping for your tacos at home.
UTAH: Taffy Town – Christmas Taffy Mix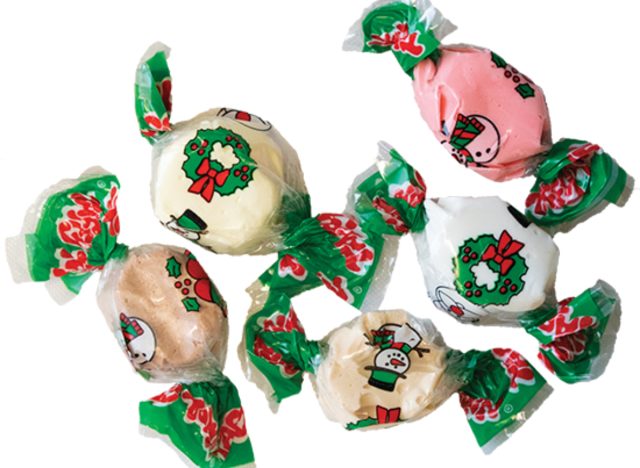 We admit, while it was a close tie between Arctic Circle's Fry Sauce (which apparently people in Utah "drink like water"), we couldn't say no to the original taffy made from the saltwater lakes of Utah. You can order a variety of taffy from Taffy Town online, including their limited Christmas Taffy Mix with flavors like Eggnog, Sugar Cookie, Cinnamon, Peppermint, and Hot Chocolate.
VERMONT: City Brew Tours Gift Certificate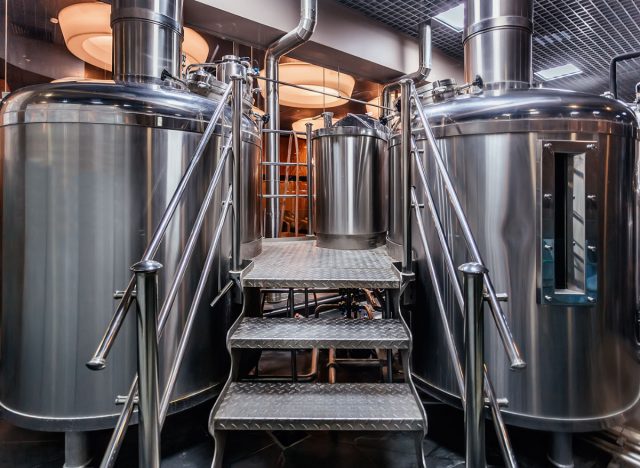 You can never go wrong with a bottle of 100% pure Vermont maple syrup, or a block of sharp Vermont white cheddar, but for the people of Vermont, a trip to all of their favorite local breweries is also a hit for the holidays—or any time of you. City Brew Tours in Burlington offers a tour of up to 15 different beer tours and tastings of their favorite local Vermont brews.
VIRGINIA: The Peanut Shop of Williamsburg – Holiday Snowflake Gift Box
Maybe it's strange to think that a peanut shop is Virginia's specialty, but for anyone who resides in this state, they know Virginians don't mess around when it comes to peanuts. Virginia Peanuts (and other gourmet nuts) are a classic straight from colonial Williamsburg. While there are a myriad of flavors to choose from, their Holiday Snowflake Gift Box offers the classic three—Lightly Salted Virginia Peanuts, Milk Chocolate Peanuts, and Honey Roasted Peanuts.
WASHINGTON: Smoked Salmon 3 Pack – Pike Place Fish Market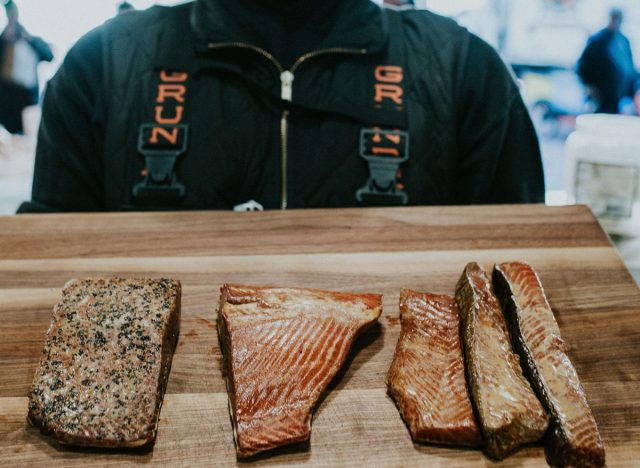 Pike Place Market may be known for one particular popular coffee shop, but for the people of Seattle and the state of Washington, it's the place to go for the freshest salmon fillet. Thanks to Gold Belly, you can order fresh Pike Place fish nationwide like wild king salmon, Alaskan crab, Chilean sea pass, Alaska halibut, Hawaiian tuna, and of course, smoked salmon. Enjoy fresh slices of smoked salmon with your morning bagel or in a sandwich for lunch with three different types—Traditional, Garlic & Pepper, and Candy.
WEST VIRGINIA: Tomaro's Bakery Pepperoni Rolls – 1 Dozen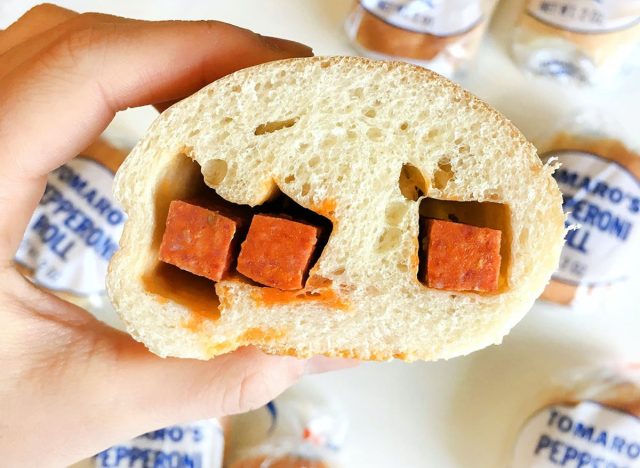 The pepperoni roll is a classic snack for West Virginia residents, especially from Tomaro's Bakery—one of the oldest family bakeries to serve these rolls, established by Italian immigrants back in 1914. You can order a dozen pepperoni rolls and have them shipped right to your door!
WISCONSIN: The Ultimate Wisconsin Cheese Snack Pack by Ron's Cheese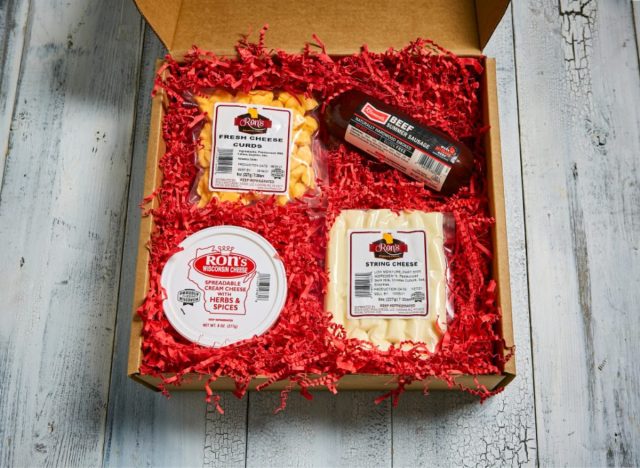 Cheese curds and cheese curds and cheese curds, oh my! Wisconsin loves their cheese (especially curds you can deep fry), so for the Wisconsinite who misses all of the cheesy chances to snack on their favorites, send a Snack Pack Gift Box with cheese curds, string cheese, herb and spice cream cheese spread, and of course, a salty summer sausage to pair.
Need more cheese options? You can order all kinds of gift boxes through Wisconsin cheese including the Gouda Gift Basket from White Jasmine Cheese, the Bountiful Basket from Weyauwega Star Dairy, and the Limited Edition Rush Creek Reserve Holiday Cheese Basket.
WYOMING: Breaded Rocky Mountain Oysters
You know you're about to blow some minds when your friends find out the true origin of the rocky mountain oyster, and how it's one of the most sacred dishes served in Wyoming restaurants. And thanks to Cabelas, it can now be enjoyed right at home with a pack of frozen, pre-sliced, hand-breaded rocky mountain oysters that mimic that generations-old recipe.
For even more holiday shopping tips, read these next: