7 Best Foods to Buy in Bulk at Costco
From dry pasta to giant jars of peanut butter, these are the best things to buy in big quantities at Costco.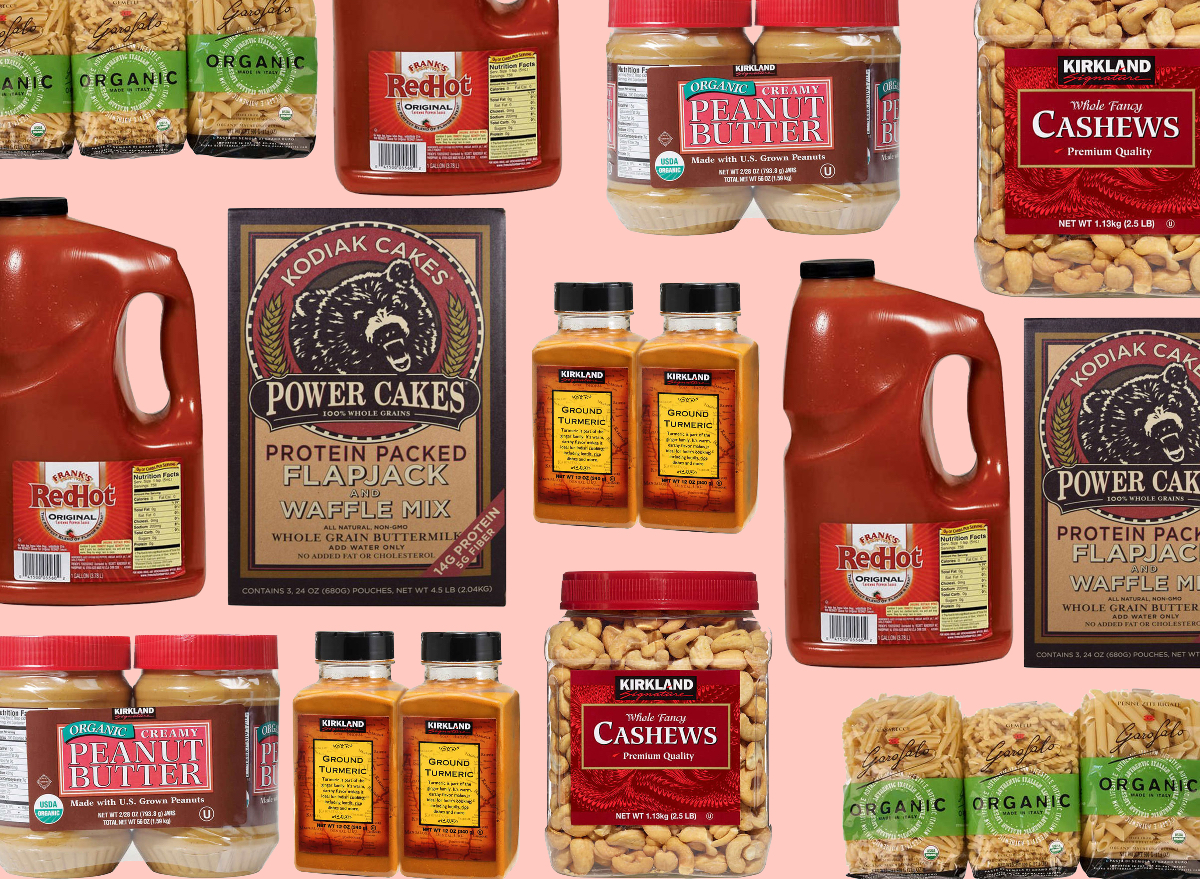 Costco has just about anything your heart could desire—times two.
The warehouse store is known for selling food in large quantities and for a reasonable price. During the pandemic, it's wise to limit the number of trips you take to the grocery store each week to reduce your chances of contracting or even spreading COVID-19 to others.
Since we're not quite sure when the stay-at-home orders will actually lift—L.A. County recently announced that stay-at-home orders will almost certainly extend through the end of July—continuing to buy some foods in bulk may be the way to go.
Below, you'll see seven of the best foods to buy in bulk at Costco, and don't forget to read 17 Foods You Should Buy at Costco During the Coronavirus Pandemic.
Kodiak Cakes: Power Cakes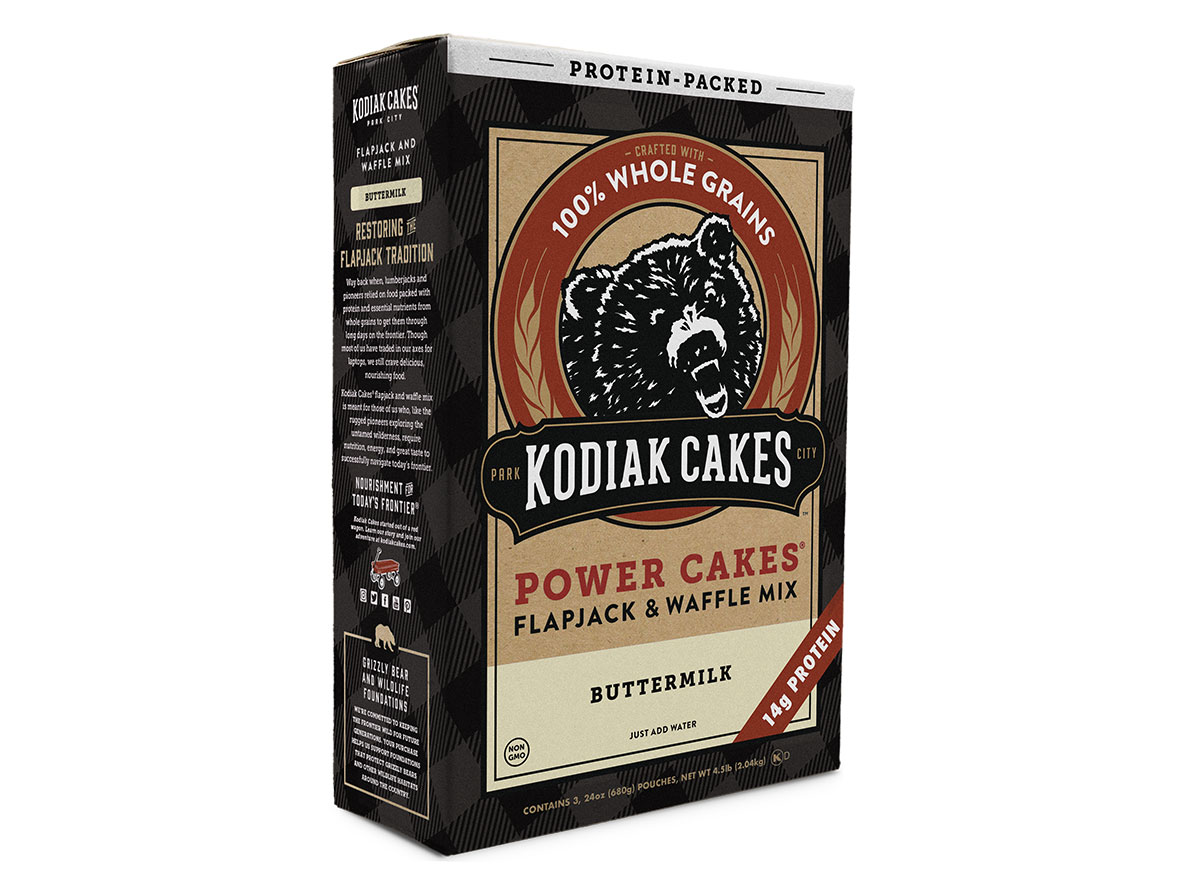 6254a4d1642c605c54bf1cab17d50f1e
Since you can't go out to brunch on the weekends, why not bring brunch to you right at home? Kodiak Cakes isn't like your typical pancake or waffle mix—you know, the ones where you eat a stack of them but still feel hungry two hours later? What makes this mix different from others is that each 4-inch pancake boasts about 14 grams of satiating protein. For perspective, one of Pillsbury's Buttermilk pancakes only contains 4 grams of protein. Buy a big box of this mix from Costco so you have enough to last you for several weeks.
Kirkland Signature Organic Creamy Peanut Butter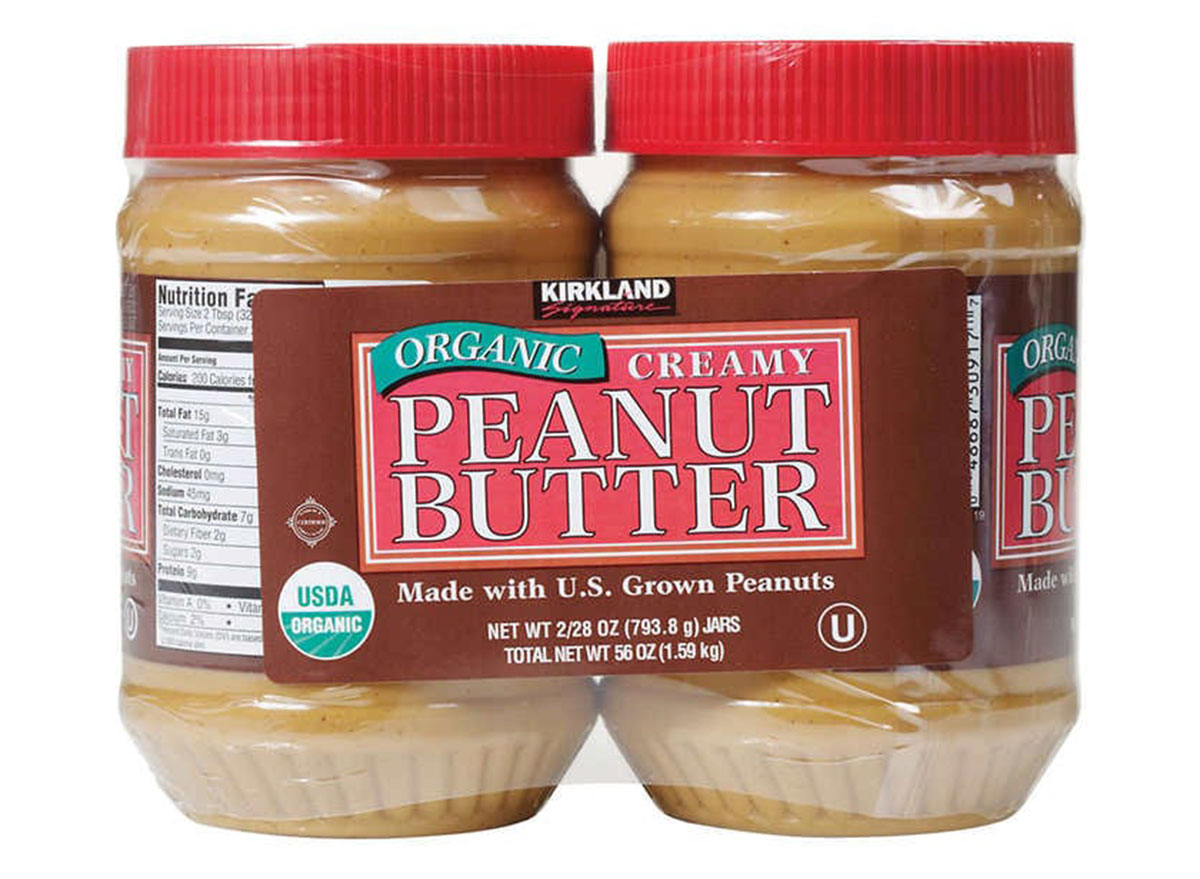 At Costco, you can get two, 28-ounce jars of Organic Creamy Peanut Butter for under $12. Considering some organic peanut butter brands are priced at $6.00 for a 16-ounce jar, this is quite a steal. Buying these jars will keep you stocked for weeks. Put one tablespoon in your breakfast smoothie or on a piece of toast with slices of banana for a filling meal.
Kirkland Signature Whole Fancy Cashews
Cashews are a great snack to munch on in between meals or to add to a cup of yogurt for some extra texture and healthy fats as well as a boost in protein. At Costco, you can buy a 2.5-pound tub of cashews for about $17, which will surely last you for a couple of weeks at least.
Kirkland Signature Ground Turmeric
Ground turmeric is always good to have on hand, especially because it has so many health benefits. Curcumin, a compound in turmeric, is known to reduce inflammation in the body, which helps support your immune system. Sprinkle one teaspoon on top of your eggs over easy, in your smoothie, or in your vegetable stir fry.
Quaker Old Fashioned Oats
A bowl of oatmeal makes for a great breakfast any time of the year, but when you're stuck in the house and just want to make something easy and light, this is a great product to buy in bulk. For under $10 you can get about 113 servings of these old fashioned oats. The best part? They don't contain any added sugars. Instead, consider sweetening your bowl of oatmeal with fresh (or frozen) berries and cinnamon. Or, use one teaspoon of 100 percent pure maple syrup.
Frank's RedHot Original Sauce
We're not sure how long this quarantine will actually last, so you may as well prepare for the worst possible case and stock up on your hot sauce while you can. This tub of Frank's packs 756 servings of the spicy stuff, so you won't have to fret about buying another tub for a very long time.
Garofalo Organic Pasta Variety Pack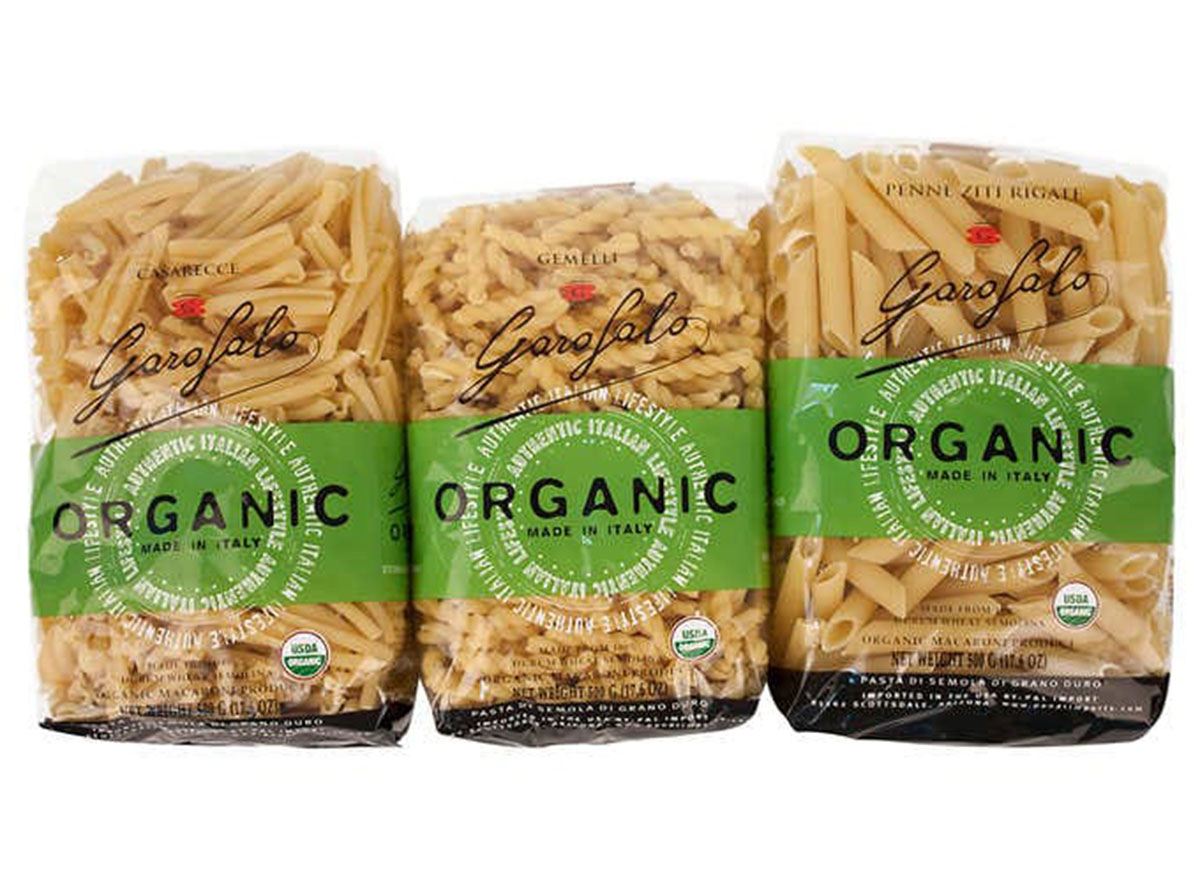 Authentic Italian pasta is a treat to have in your pantry and at Costco, you can buy a variety pack of three different kinds of noodles for just over $10. So, what will it be? Pesto? Bolognese? This is your opportunity to be creative in the kitchen!