17 Foods You Should Buy at Costco During the Coronavirus Pandemic
From assorted nuts to dried fruit bars, here are all the snacks you should have in your pantry now.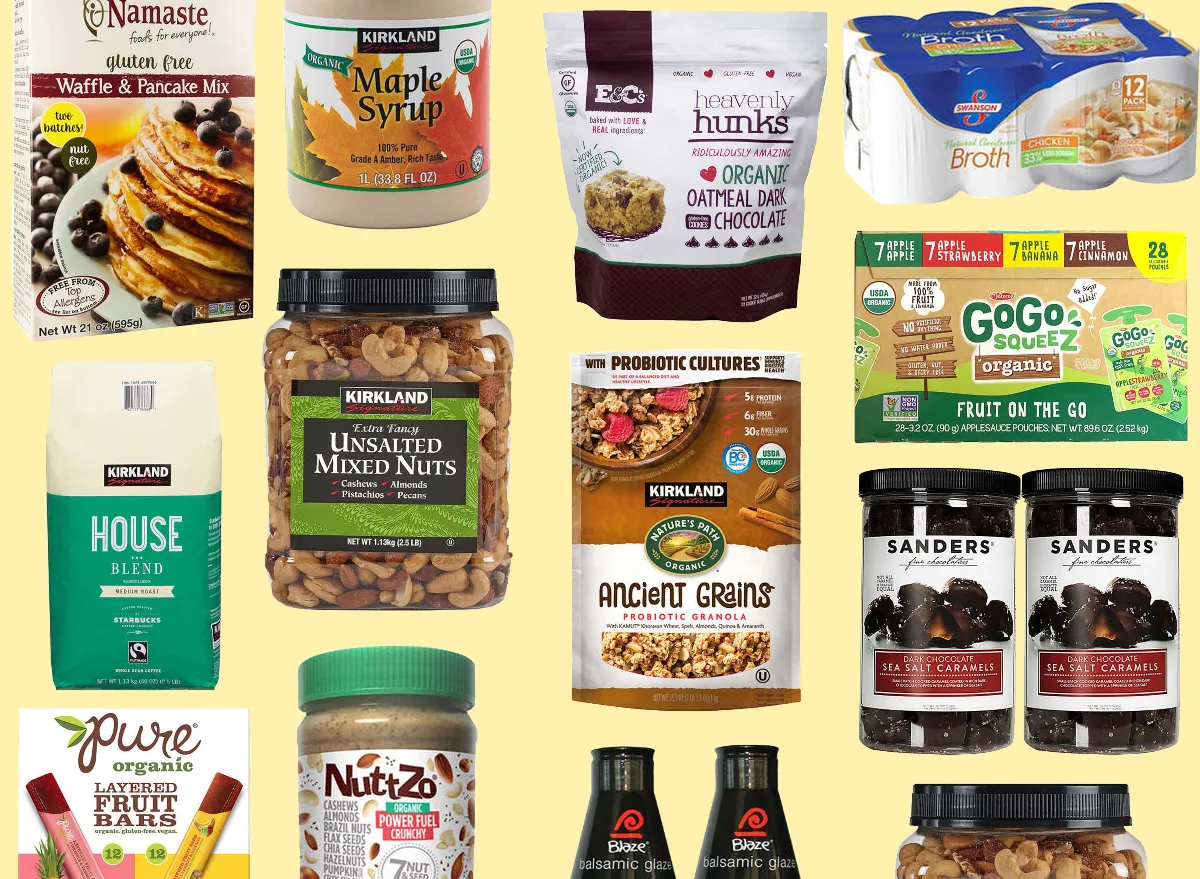 People have been flocking to Costco ever since mid-March, which is when most people in the U.S. began to stock up on groceries and self-quarantine in their homes.
And it makes sense. The warehouse store is known for supplying plentiful packaged food items, many of which are sold in bulk—an ideal way to shop considering the current circumstances. The real kicker? They also deliver groceries straight to your door.
We went ahead and compiled a grocery list filled with shelf-stable products that will last in your pantry for several weeks. With that, here are the 17 of the best foods you can buy at Costco right now to help you get through the rest of the quarantine.
Kirkland Signature Unsalted Mixed Nuts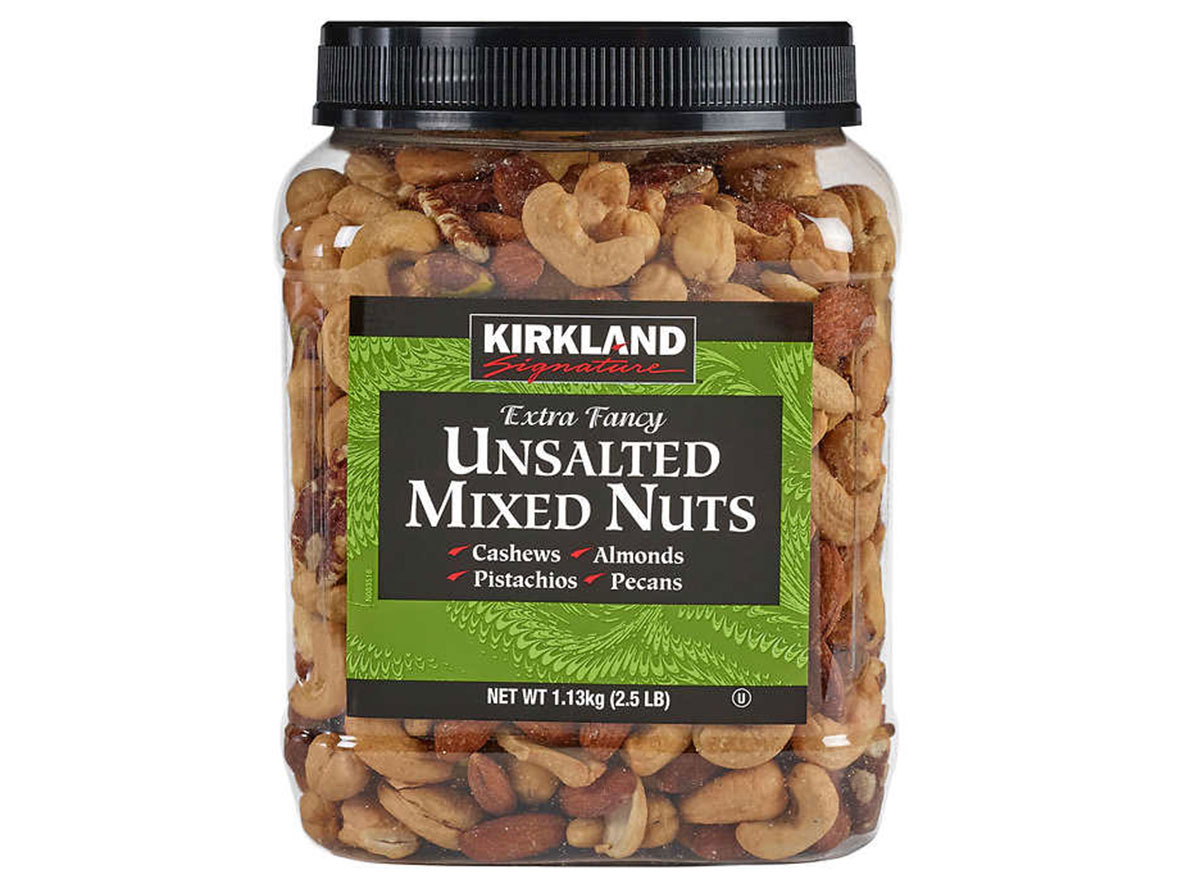 With exercise facilities shut down and no social gatherings to attend, it's likely that you're not walking nearly as much as you're used to. The last thing you want to do is eat a lot of sodium, which can cause you to retain water and bloat if eaten in excess. Instead of the salty nuts, opt for the unsalted variety so you don't miss out on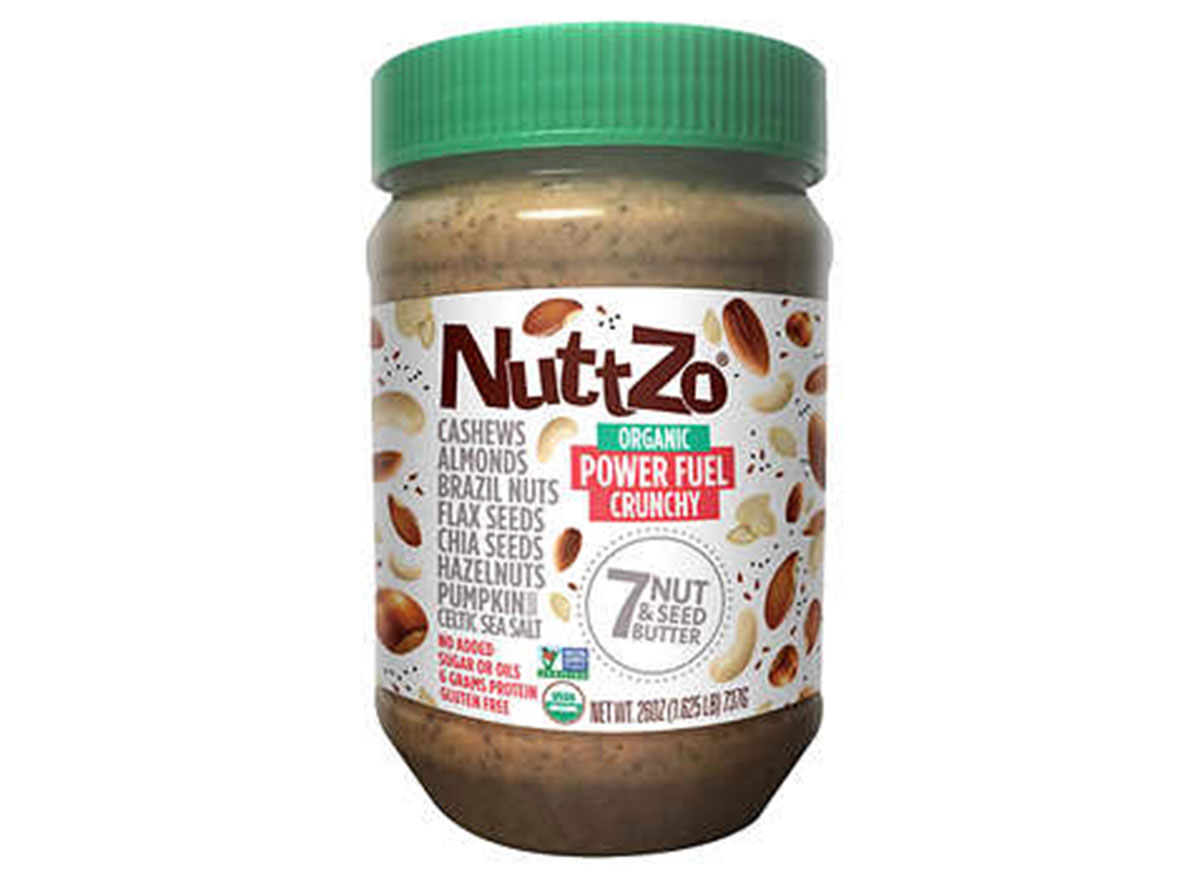 This nut butter is made with seven different nuts and seeds, i.e. it's one of the most flavor-packed, vitamin and mineral-rich spreads on the market.
Kirland Signature House Blend Coffee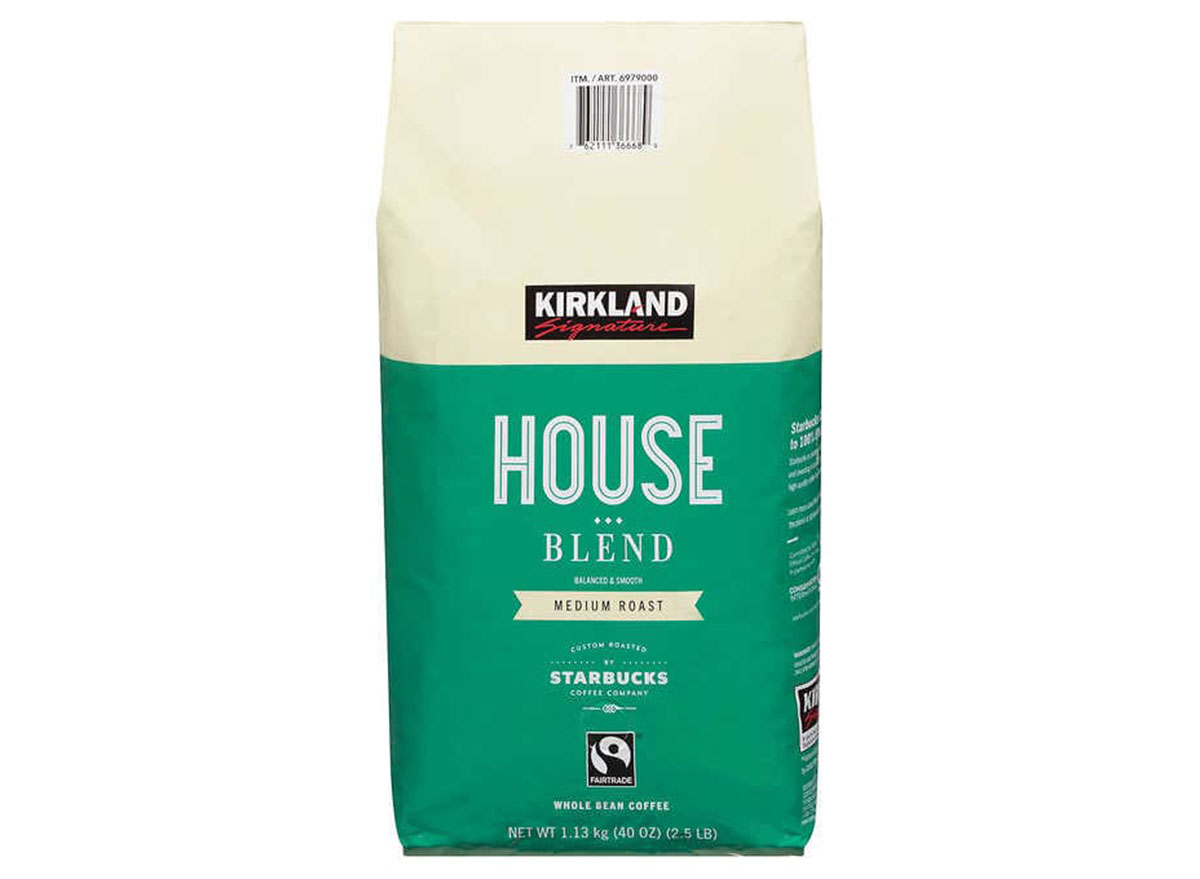 Morning cup of coffee, anyone? Costco has several Fair Trade Certified options for you to choose from. This particular bag of coffee is actually from Starbucks!
This applesauce rocks! We are a huge fan of this brand because they make their product without any added sugars, meaning they're naturally sweetened with fruit.
E&C's Heavenly Hunks Organic Dark Chocolate Cookies
These oatmeal-based dark chocolate bites are a perfect, vegan-friendly snack to munch on in between meals. You can enjoy two of these filling treats for only 220 calories.
Namaste Gluten-Free Pancake Mix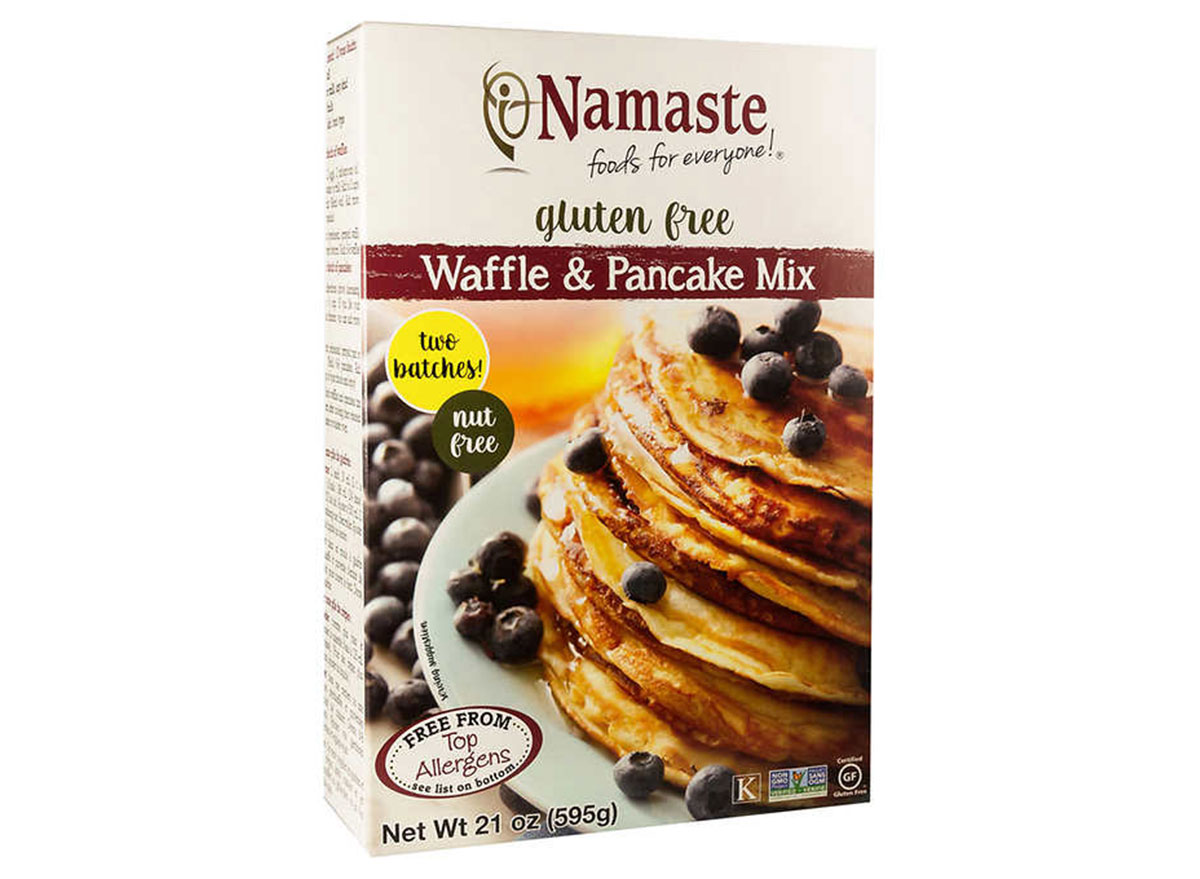 This paleo-friendly pancake and waffle mix makes for the perfect breakfast. Especially when you pair it with…
Kirkland Signature Organic Pure Maple Syrup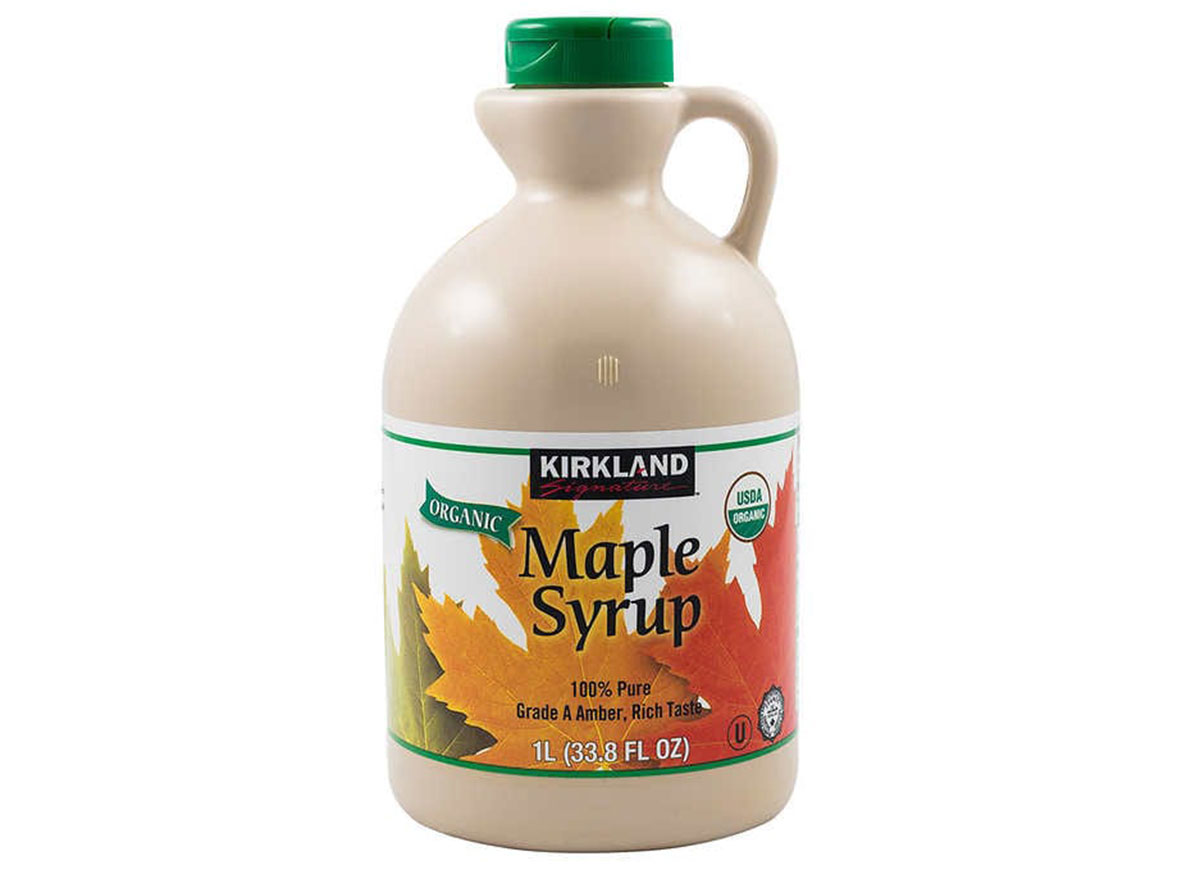 …organic, 100 percent pure maple syrup! Just go easy on the pour.
Pure Organic Layered Fruit Bars
These fruit bars are a great way to get your daily dose of fruit, especially when you've depleted your stash of fresh strawberries and apples from the fridge.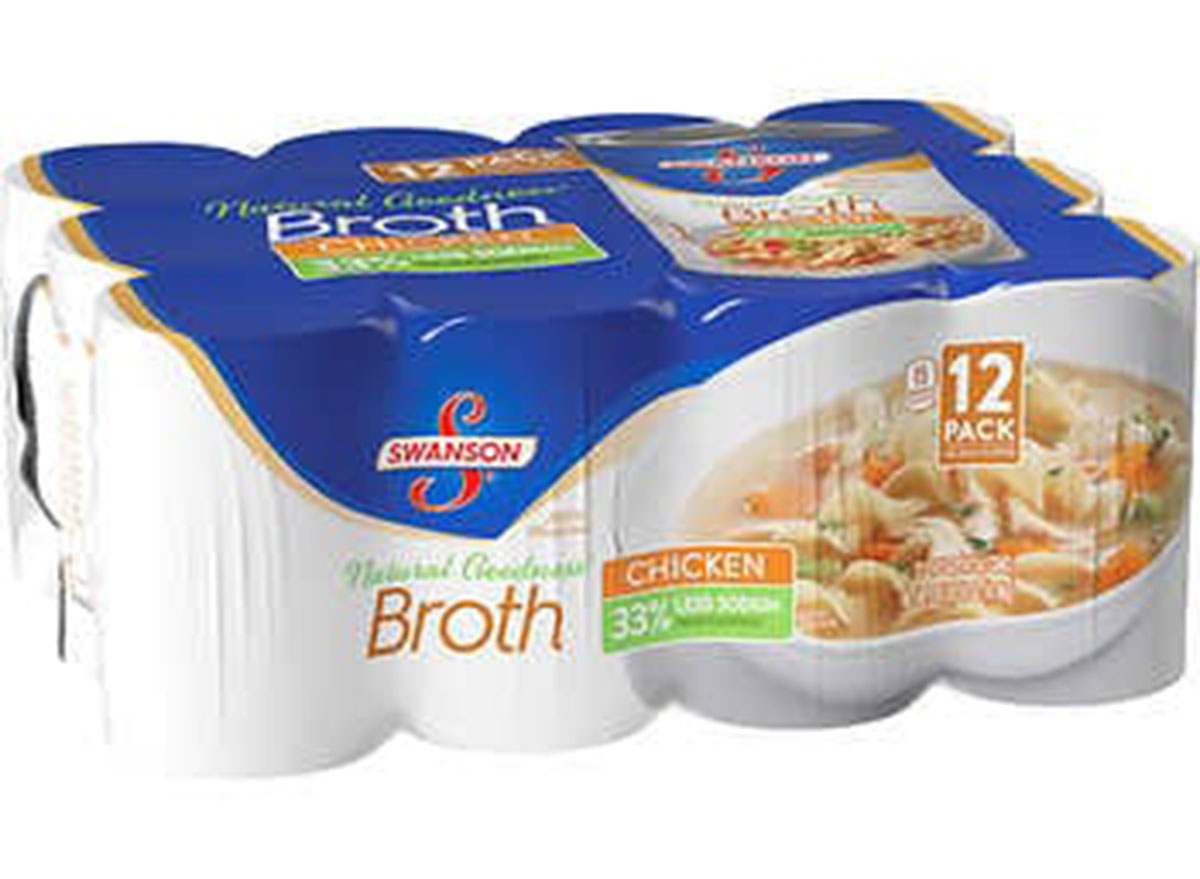 In the mood to make some homemade chicken noodle soup? The real question is, what better time than right now? The first step is to pick out a great broth. We like Swanson's because it contains 33 percent less sodium than some other brands.
Nature's Path Organic Ancient Grain Granola
The Kirkland Signature size bag of Nature's Path Organic Ancient Grains granola boasts 18 servings of crispy clusters of oats, spelt, almonds, quinoa, and, amaranth, all of which has been infused with gut-healthy probiotics.
Bob's Red Mill Oatmeal Cups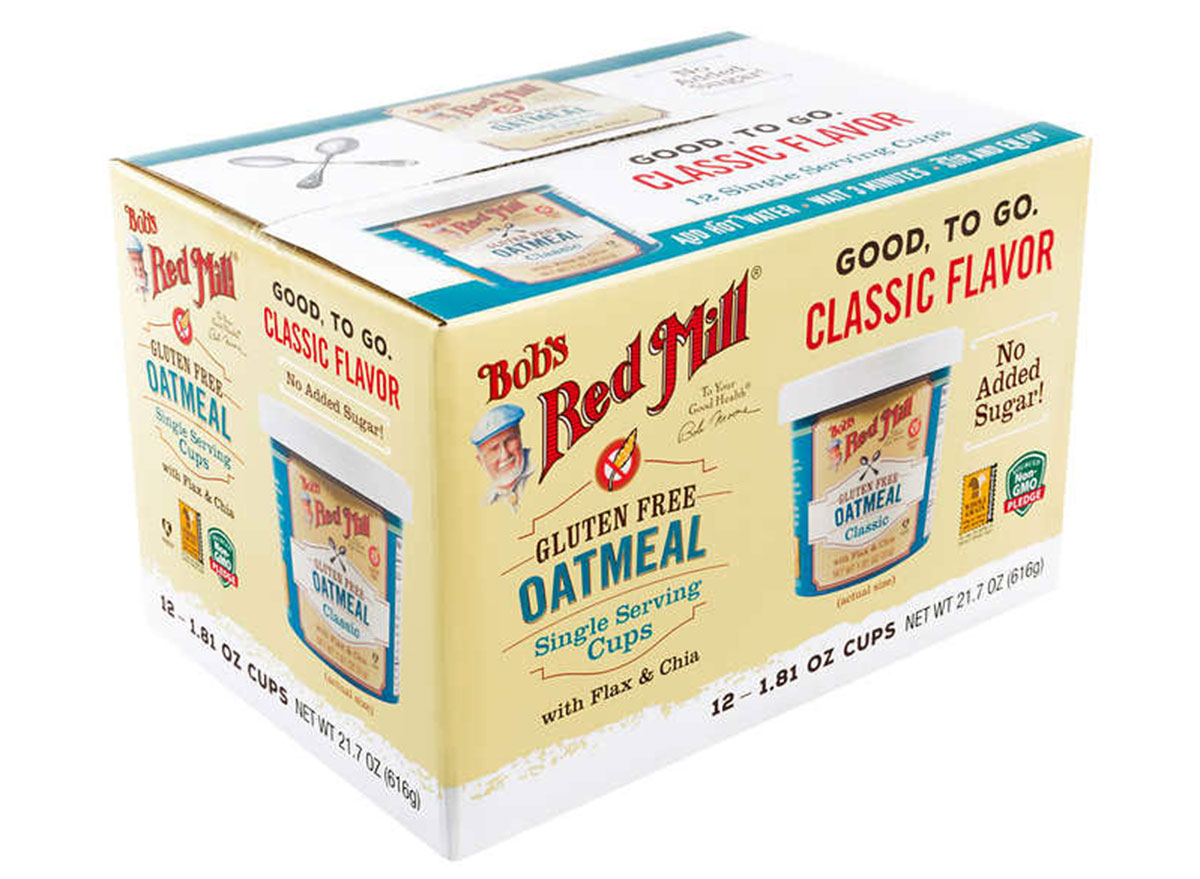 If part of your typical morning routine included eating a pre-packaged carton of oatmeal at work, then we say you stick to it. Try Bob's Red Mill oatmeal cups—they don't include any added sugars and they're also high in both fiber (7 grams) and protein (also 7 grams).
Hot take, frozen sweet treats are the best when they're in bite-size form—we've all downed a pint of Ben & Jerry's in one sitting before, right? It's not worth the guilt and, quite frankly, the upset stomach. If you also don't have any self-control when it comes to dessert, we suggest you pick these Mochi ice cream bites over a pint (or gallon) of ice cream on your next trip to Costco.
6254a4d1642c605c54bf1cab17d50f1e
Whether you need to jazz up a filet of frozen salmon or you want to take your bed of spring mix to the next level in a salad, Blaze Balsamic Glaze will undoubtedly make your dish tastier.
Inno Foods Coconut Clusters
We love this special snack that's made of toasted coconut shavings and an assortment of pumpkin, sunflower, and chia seeds. Each bag contains 17 servings and only costs $5.99, making it a suitable snack to have around for a long quarantine.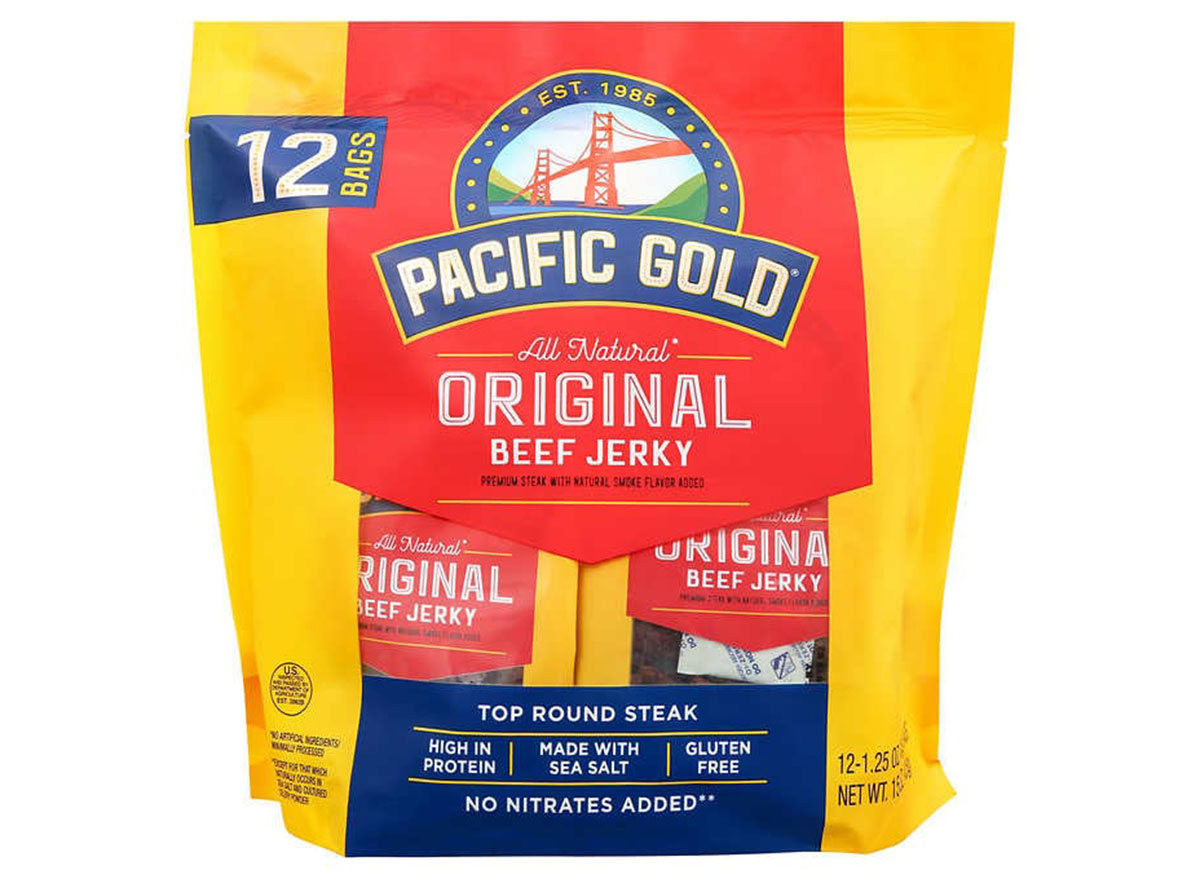 Beef jerky is an underrated midday snack. Loaded in protein and often low in fat, one of these small packets will surely tide you over until dinner time.
Kirkland Signature Marcona Almonds
There are almonds and then there are Marcona almonds. These almonds have a thicker, lighter-colored skin and are imported from Spain. They're often fried in either olive or sunflower oil and then lightly salted. Costco only charges $10.49 for a 20.7-ounce jar, which is a total steal!
Sanders Dark Chocolate Sea Salt Caramels
During this time, you'll likely be craving something extra sweet to help cope with the fear of what the future may look like post-pandemic. And that's OK, you deserve to have a treat here and there. Enjoy these decadent chocolate caramels in moderation.