The 8 Best Foods for a Runner's Recovery, According to a Dietitian
We've rounded up the best foods for a runner's recovery. Keep this shopping list handy!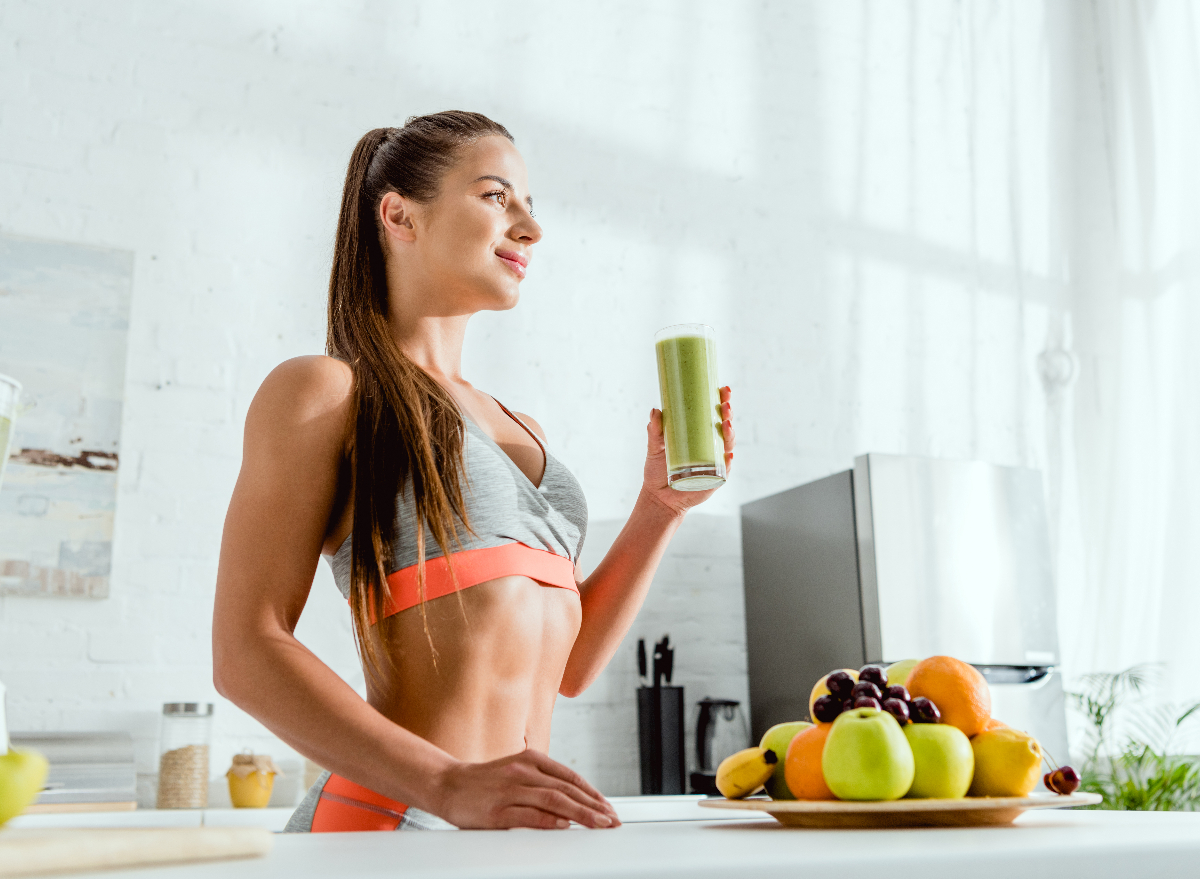 If you're a runner, you're already taking care of your body in so many healthy ways. Running is aerobic, so you're bettering your cardiovascular fitness each time you hit the pavement. You're also strengthening your bones, muscles, and staying in check with a healthy weight. Kudos to you for giving your body so much healthy goodness with an excellent form of fitness—but it can't stop there. There are certain food choices every runner needs when it comes to recovery, and we have the scoop for you. Eat This, Not That! chatted with Lauren Manaker MS, RDN, LD, CLEC, an award-winning registered dietitian, book author, and recipe developer, who reveals the best foods for a runner's recovery.
Manaker tells us, "After a run, your body needs certain nutrients to support recovery by refueling muscles, replenishing glucose stores, providing rehydration, and reducing inflammation." It's important to place nutrition as your number one priority 30 to 45 minutes after going on a run. "Both protein and carbohydrates are important after a run. Electrolytes and antioxidants can be beneficial to include as well. Not refueling after a run can leave you feeling groggy and weak. And over time, skipping your nutrition may impact your post-run recovery," Manaker advises.
To help you out, Manaker recommends some of the absolute best foods for a runner's recovery that you should know about ASAP. Read on to learn more, and keep this list handy for your next shopping trip. And next up, don't miss The 6 Best Exercises for Strong and Toned Arms in 2022, Trainer Says.
Walnuts
Manaker tells us, "Inflammation may occur for many reasons, including participating in strenuous exercise. Over time, inflammation causes damage to the body, but what you eat can help lessen that impact." Walnuts have nutrients that can help reduce inflammation that runners may endure, such as omega-3 ALA (2.5 grams/ounce). It's a great idea to combine a serving of walnuts with some carbohydrates, such as fruit. Specifically, a fruit that contains a high antioxidant content—such as wild blueberries—will also help fight any possible oxidative stress that running can cause.
Related: These Are the Best Foods for Running Stamina, Says Dietitian
CLIF Builders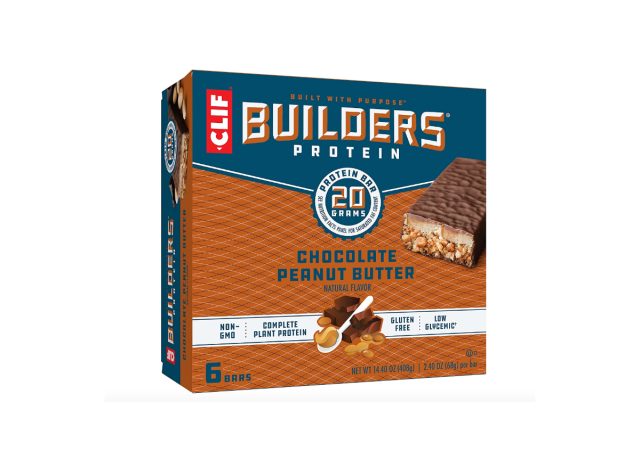 CLIF Builders are a great energy source. Manaker explains they provide carbohydrates, which can restore energy, in addition to 20 grams of complete plant-based protein with essential amino acids, which are helpful in rebuilding muscle. She suggests, "Runners should eat this bar with water after training, ideally within 30 minutes." Note that this gluten-free bar is non-GMO, has a low glycemic index, and doesn't contain high fructose corn syrup.
Eggland's Best Eggs
When you want to have some protein for your post-run snack to aid with muscle recovery, consider eggs. Manaker tells us that there are 6 grams of protein per egg, and Eggland's Best eggs "give the post-run body an additional boost, since they have 25% less saturated fat, six times more Vitamin D, and 10 times more Vitamin E compared to ordinary eggs. Endurance exercise, like running, may promote free radical generation in the body, and vitamin E can play an important role in preventing the free radical damage associated with endurance exercise."6254a4d1642c605c54bf1cab17d50f1e
Adding this nutritious food item to your post-workout plan is always a smart idea. Manaker says, "After a long run, enjoying a few scrambled Eggland's Best eggs, tomato slices, and whole grain toast can be a well-balanced and nutrient-dense choice."
A Smoothie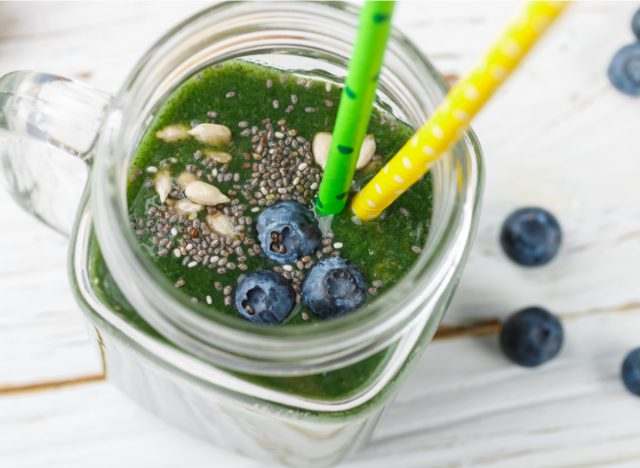 Whipping up a smoothie is a super easy way to benefit from protein, carbs, antioxidants, and electrolytes. All you need to do is add everything into your blender, and enjoy. Manaker advises, "Be sure to include a protein source in your concoction—protein powder, nut butter, or even silken tofu can do the trick. Include some frozen fruit and even some veggies, and you have yourself a balanced and replenishing drink."
Related: The Beginner's Guide To Training For Long-Distance Running
Chocolate Milk
Okay, we know you're smiling at this suggestion. Chocolate milk, according to Manaker, is actually one of the best choices to drink after your stride. She explains, "Low-fat chocolate milk consists of a 4:1 carbohydrate:protein ratio (similar to many commercial recovery beverages) and provides fluids and sodium to aid in post-workout recovery," adding, "Consuming chocolate milk one hour immediately after exercise and again at two hours post-exercise appears to be optimal for exercise recovery and may decrease muscle damage."
A Peanut Butter, Banana, and Honey Sandwich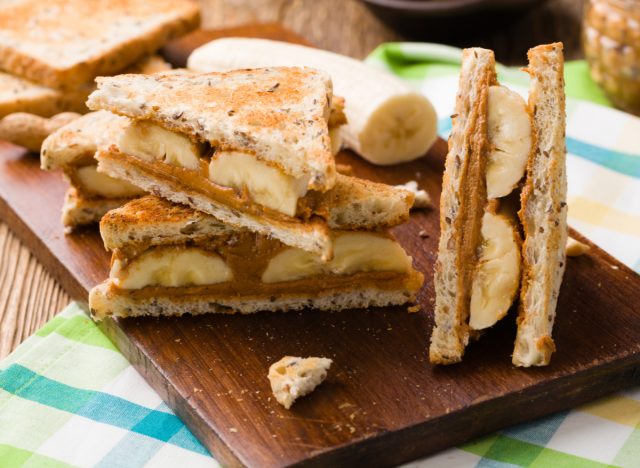 Not only is this an incredibly tasty treat, but it's a "classic protein and carb combo," as Manaker puts it. A perfect snack after running that will help your body recover and be—simply put—yummy in your tummy. You will benefit from some plant-based protein as well as carbs from the banana, bread, and honey. The banana is chock-full of potassium, which helps balance your electrolytes and fluid.
CORE Bars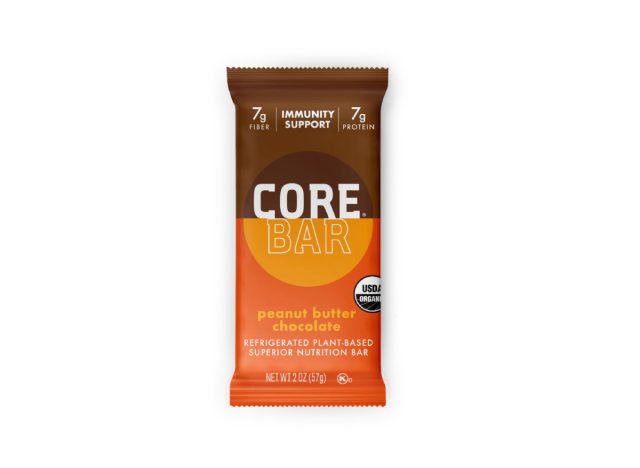 An easy way to get your fill of protein, whole grain carbs, and omega-3 fatty acids is with a CORE bar. You'll give yourself much-needed nutrients for the post-run recovery phase. These bars are also great for healthy gut microbiota, as they contain prebiotics and probiotics. Manaker says, "Probiotics may benefit athletes by improving parameters that affect their performance and recovery, like reducing oxidative stress."
Kettle & Fire Chicken Bone Broth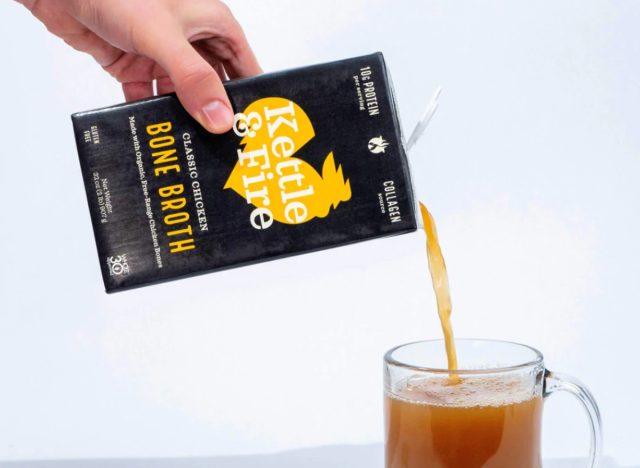 If you haven't hopped aboard the bone broth train yet, run, don't walk to this trend. Chicken bone broth wraps up the best foods for a runner's recovery. Manaker tells us that enjoying some Kettle & Fire Chicken Bone Broth post-run can provide your body with hydration and electrolytes like sodium, calcium, and magnesium. It also contains protein that'll fuel you up with necessary nutrients during the recovery phase. She adds, "Kettle & Fire Chicken Bone Broth is slow-simmered with organic chicken bones, vegetables, and spices, to result in a rich and tasty addition to your post-run snacktime."
Alexa Mellardo
Alexa is the Mind + Body Deputy Editor of Eat This, Not That!, overseeing the M+B channel and delivering compelling fitness, wellness, and self-care topics to readers.
Read more about Alexa