20 Best Kitchen Gifts This Year, According to Our Editors
We're all spending more time in our kitchens now, so why not gift your loved one the best tools and appliances they need?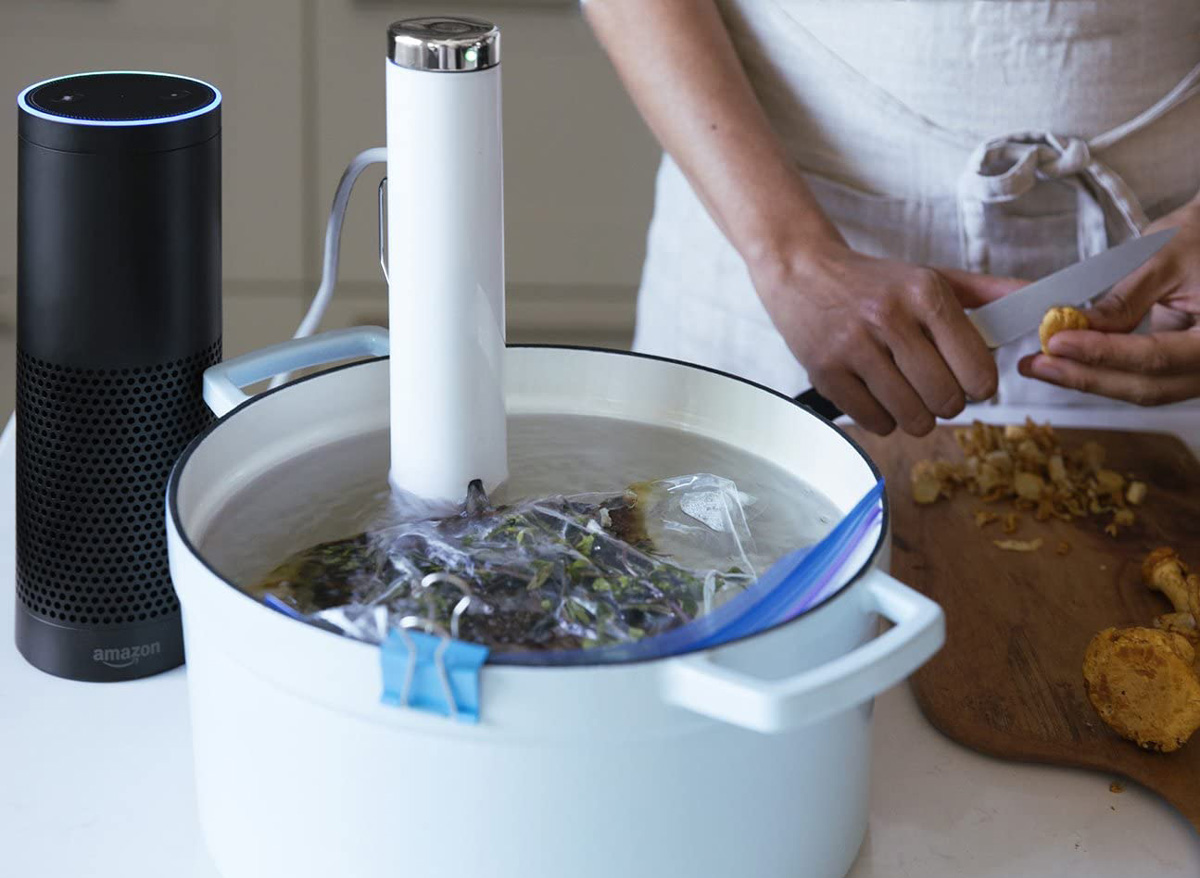 This post contains affiliate links. If you use these links to buy something, we may earn a commission.
After spending basically the entire year cooking every meal at home, your kitchen deserves an upgrade. Whether you know a friend or family member who needs to replace their worn kitchen appliances or if you want to splurge to get them something really special, we found the best of the best when it comes to high-quality cooking gadgets that are actually useful. Read on, and for more ideas for what to get your loved ones this year, check out the 40 Best Foodie Gifts This Year.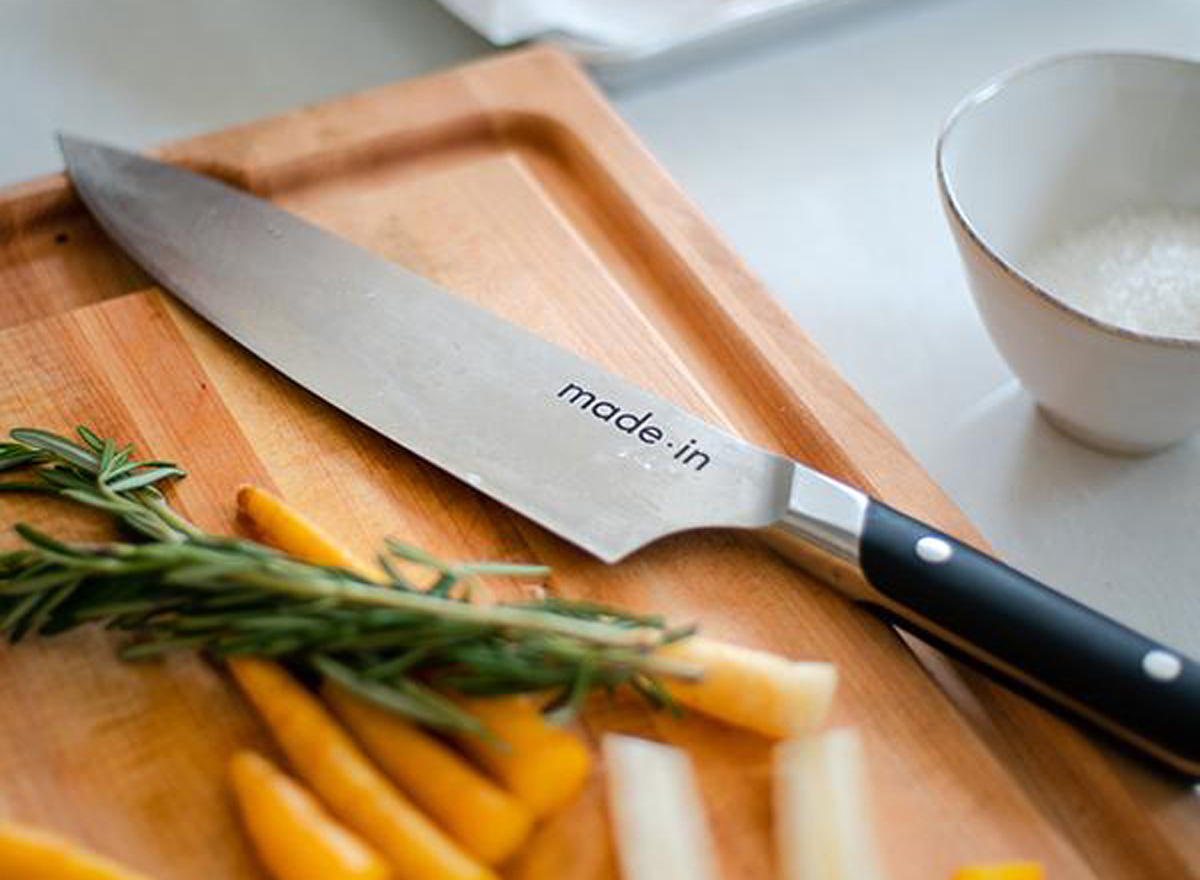 Everyone knows they need a good knife, but no one actually has a good knife. That's why if there's one thing you should buy from this list, it should be Made In's Chef's Knife. Not only is it a kitchen workhorse—a chef's knife is called a chef's knife for a reason, it's the go-to knife for all your cutting needs from slicing to dicing—but it's also one of the highest-quality, toughest, longest-lasting knives available. Made In uses a special hardening treatment for a long-lasting, sharp blade (which, let's all agree, is super important because none of us know how to sharpen a knife), and the knives are all made from one solid piece of stainless steel (rather than two welded together), which results in a sturdier, more balanced blade. Oh, and by the way, the bandage Made In includes in the box? It's not a gimmick—this knife is sharp!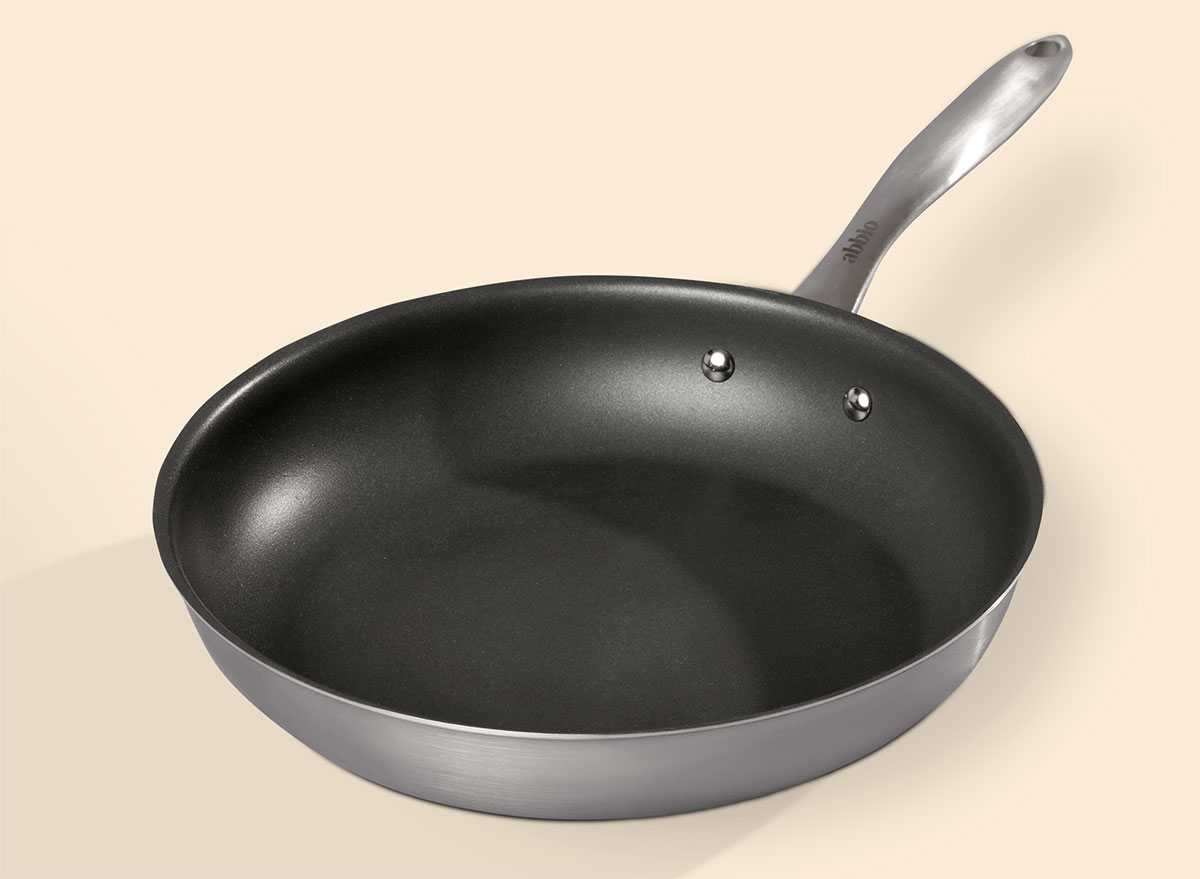 Like a chef's knife, everyone needs a good non-stick pan. But everyone's non-stick pans are probably so worn down that they're not only non-stick, but they somehow become extra stick. Buying this pan should be a no-brainer. We love that Abbio's Non-Stick pan has a scratch-resistant surface (which can give you peace of mind whenever someone else is using your pan), that it's oven safe to 450 degrees (yeah, you can broil that frittata or steak), and it has an ergonomic handle. It's going to sound crazy, but once you get this pan in your hand, you'll realize immediately just how uncomfortable normal handles are.
Trust us—it's going to be the best piece of cookware your friend is going to own. (You should probably buy yourself one, too.)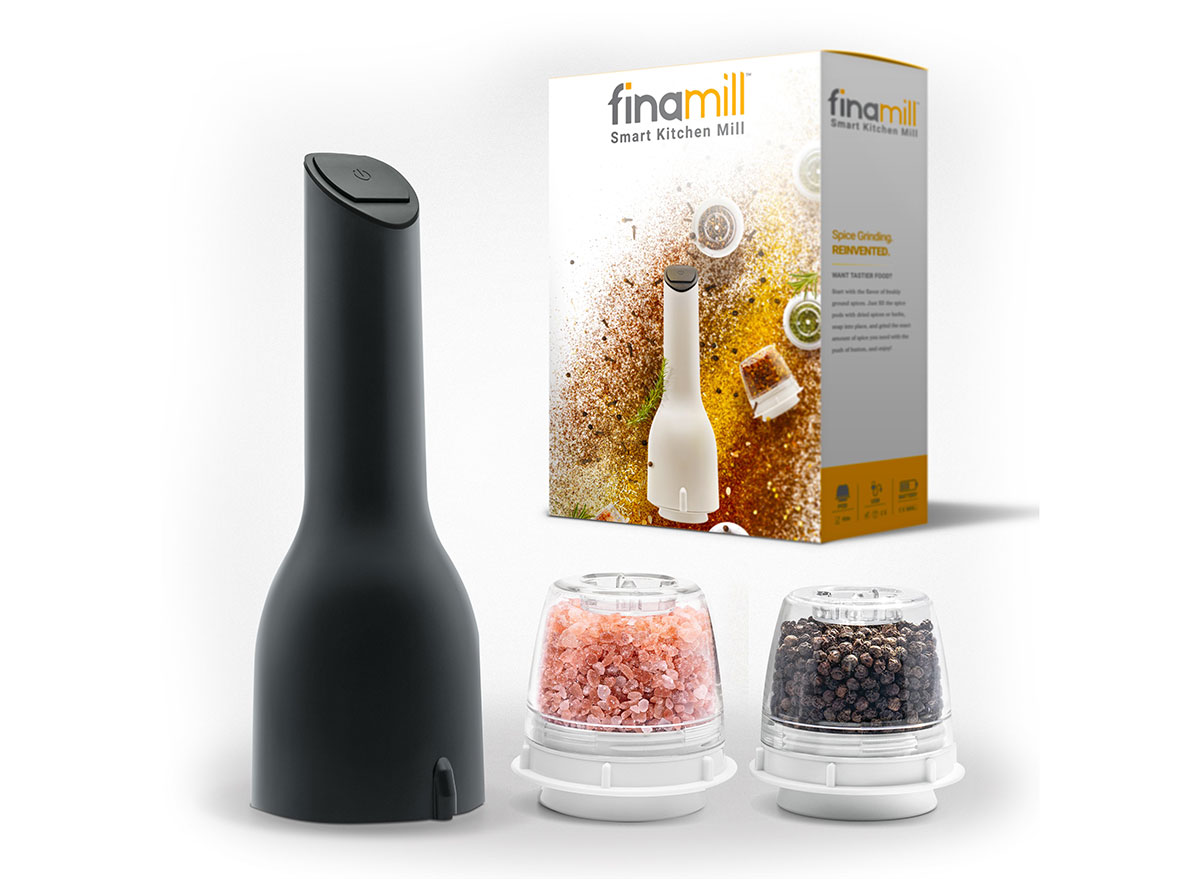 Once you taste freshly toasted and ground spices, you will toss out every last 3-year-old spice jar in your pantry. Buy smaller sized servings (Spicely is a great brand to try), and get yourself a spice mill. Mortar and pestles or coffee grinders work, but this handheld mill is ergonomic, looks great on a counter, is designed with spices in mind, and is super quick. It comes with a couple of interchangeable and refillable pods to keep all your favorite spices in. Use them to store your favorite spice blends or keep your pantry staples—black pepper and salt—in pods to have them at the ready.
Your search for the perfect cutting board ends here. No more stained plastic. No more splitting bamboo. You need a wooden Fab Slab. We've covered this before—the safest cutting board you can use, contrary to popular belief, isn't plastic. It's wood. And Fab Slabs proves it. Lab tests showed bacteria were unable to survive after a short time on Fab Slabs' wooden boards—made of sustainable Camphor Laurel trees in Australia—and boards used for the past 7-10 years still showed zero bacteria growth!
Great Jones Holy Sheet Cooking Sheet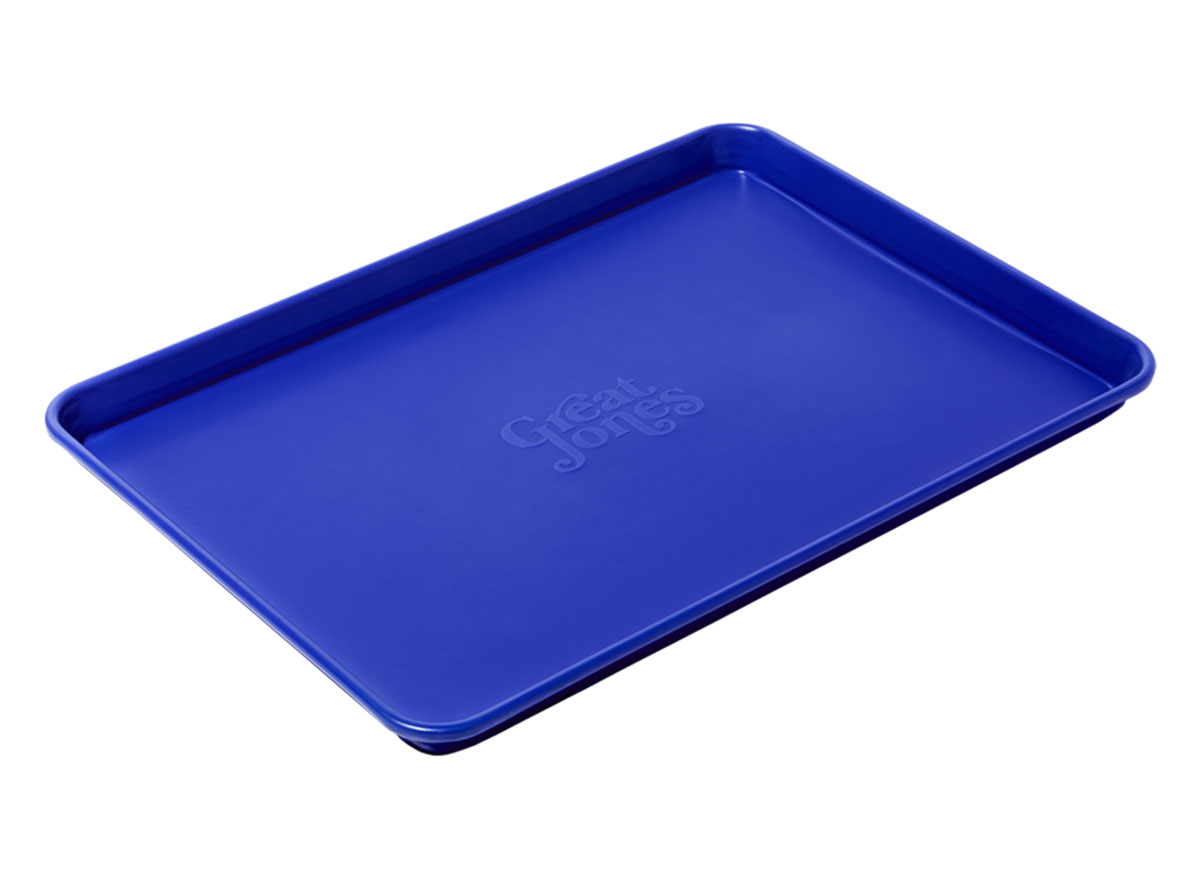 One of our editors loves this sheet tray so much that she brings it on vacation with her. What's so special about it? I has a custom nonstick ceramic coating that prevents food from getting stuck onto the pan. That means no need for aluminum foil, parchment paper, or silicone pads anymore!
Stagg EKG Electric Kettle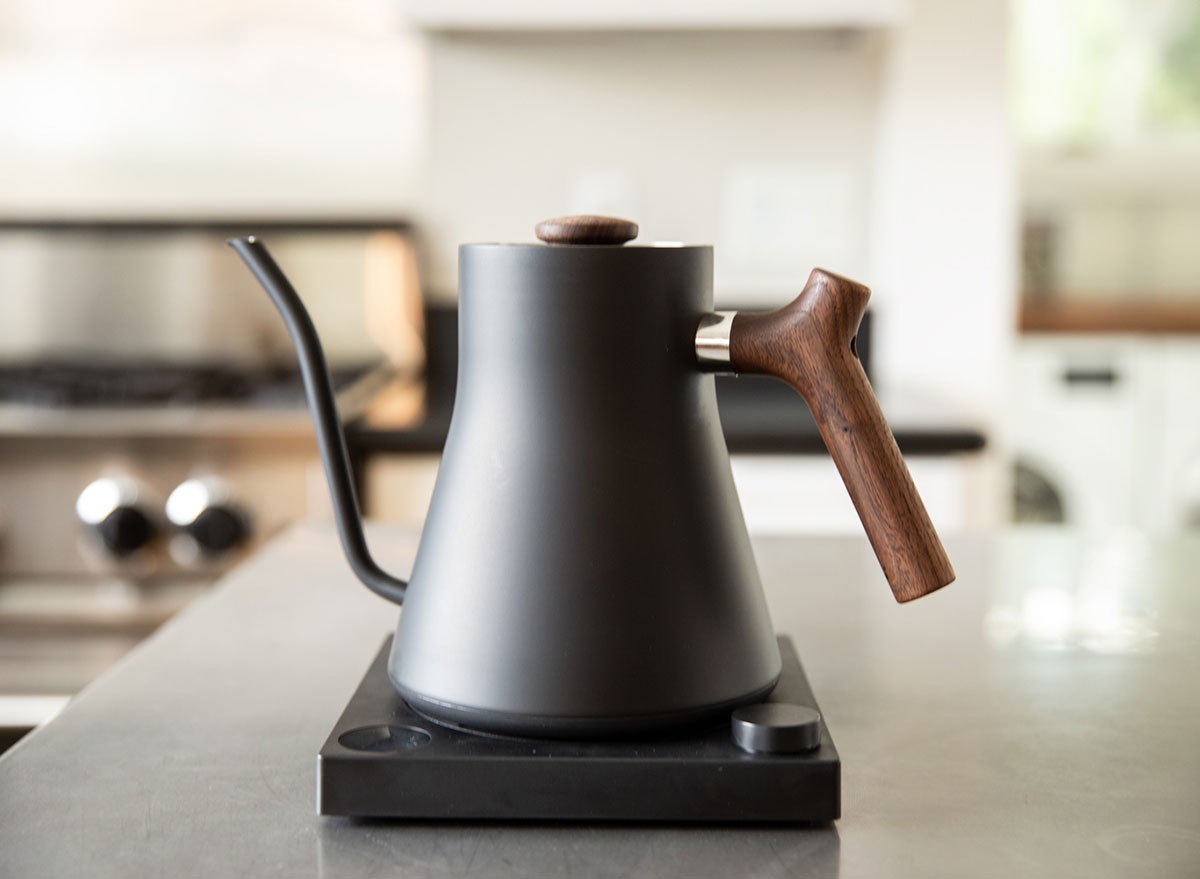 Do you know someone who can't stop raving about their new-found love of pour-over coffee? Have a friend who is in pursuit of the perfect cup of tea? Whatever their level of passion for the brewing arts, the recipient of this gift will be ecstatic. Stagg EKG comes with to-the-degree temperature control, quick heat time, a stopwatch to help you keep an eye on your steep time, and it even has the functionality to keep your water hot for up to 60 minutes. The perfect pour-over starts here.
What people don't realize before they start cooking every day is that cooking is very messy. So either you invest in another wardrobe to replace all the t-shirts you've stained with olive oil or turmeric, or you get the gift of an incredibly stylish and comfortable linen apron. You pick.
Molcajete (mortar & pestle)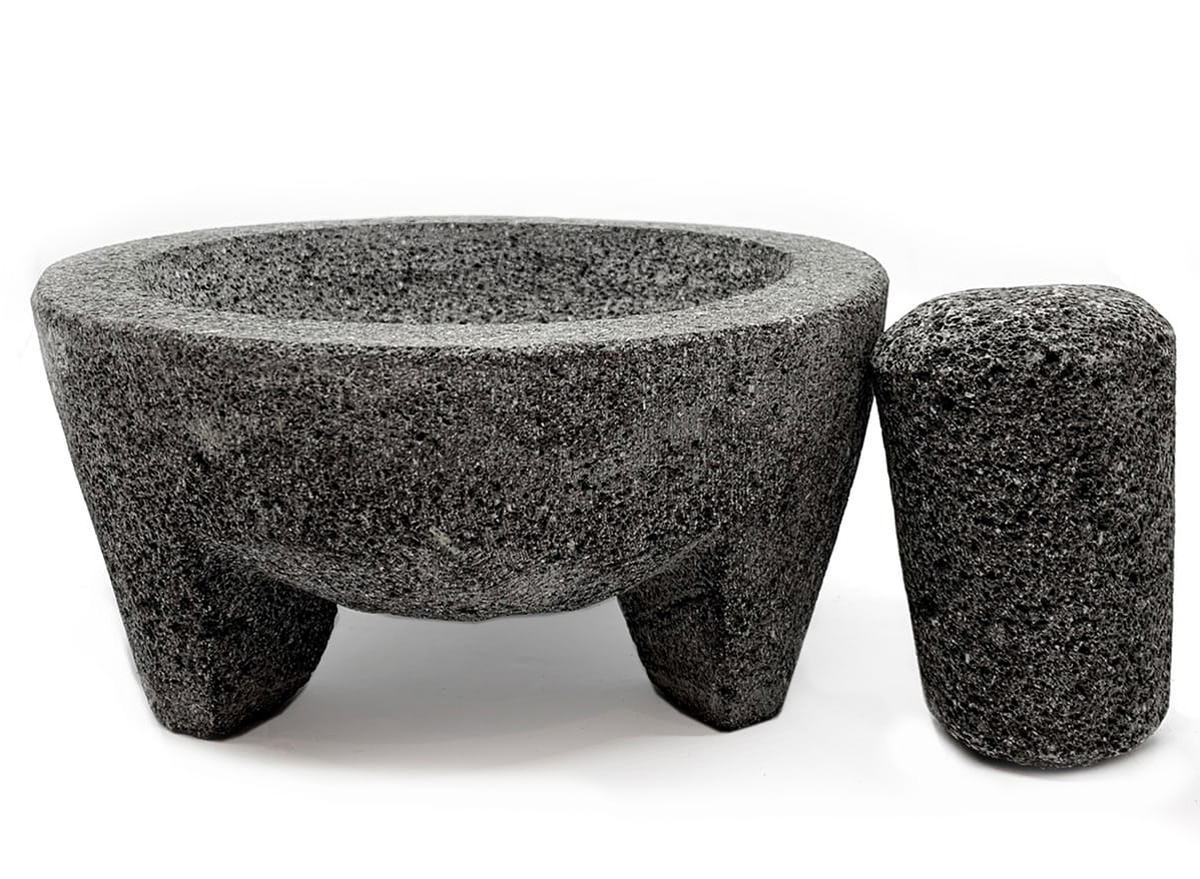 Take Taco Tuesdays to the next level. A molcajete is a traditional (and indispensable) tool in Mexican cooking used to grind spices for chile sauces or prepping aromatics like garlic and onion for salsa or guacamole.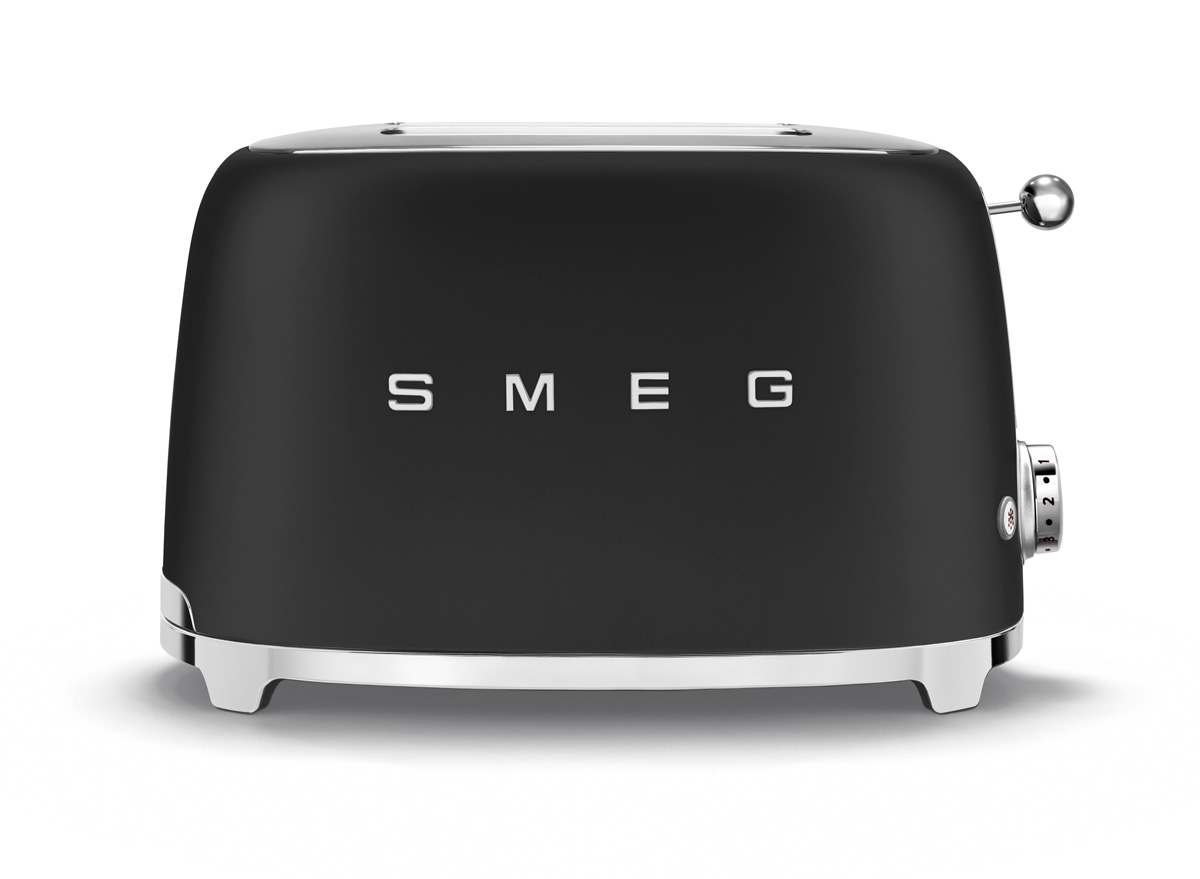 This is the retro toaster that fits in every modern kitchen. And Smeg's products do more than just look good. This toaster browns bread at six levels, it comes with extra-wide slots (for those bagels and thick sourdough toast), and has self-centering racks that make sure your bread gets evenly toasted. You'll actually want to reserve counter space for this appliance.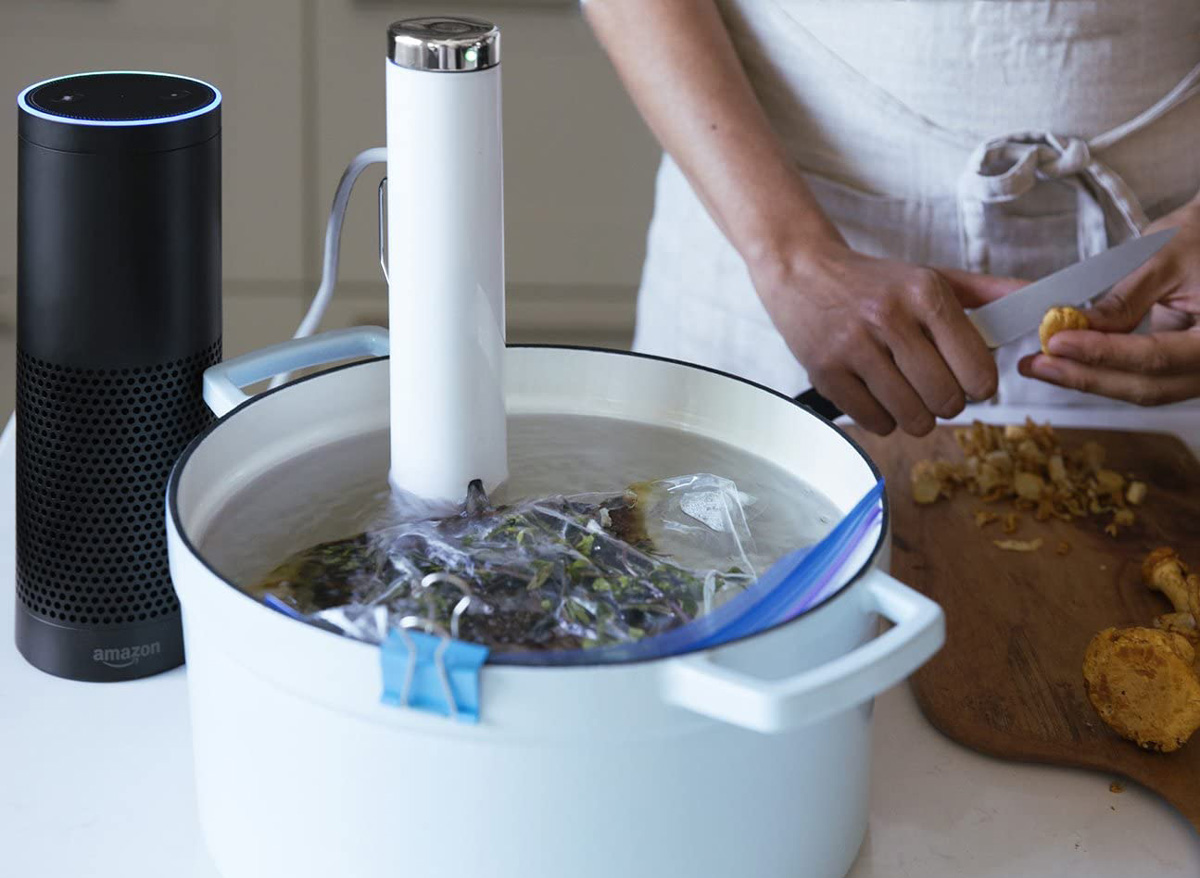 For the friend who just moved into an apartment and keeps setting the smoke detector off—please, please get them a Joule. Their neighbors will thank you. Joule is a sous vide tool that cooks meat and veggies with the power of circulating water at a steady temperative. It makes sure you never overcook your meet and it also requires no fire. No fire — no smoke! We swear by the Joule because it's smaller, sleeker, and has more functionality than other sous vides on the market. It has a magnetic bottom so it can snap on to the bottom of pots (no need to latch it onto the side) and it has an app that connects to the Joule via Bluetooth and controls all your cooking, redefining what it means to "set it and forget it."
ThermoWorks Classic Super-Fast Thermapen
If You Don't Have a Meat Thermometer Yet, This Is Why You Need One. Read that. Buy this.
Hurom Celery & Greens Slow Juicer
You're about to make the best juice of your life. (Oh, sorry, we mean your friend is!) Unlike most juicers and blenders that shred fruits and veggies with blades, Hurom has a patented Slow Squeeze Technology that uses an auger to squeeze out the juice. The technology minimizes damage to ingredients, keeping natural taste and nutrition intact, and prevents your juice from separating as much as many others do or having residual pulp. We're big fans of this Celery & Greens Slow Juicer, which is made specifically for green juices and root vegetables, like beets and ginger. It is also so much smaller than other juicers.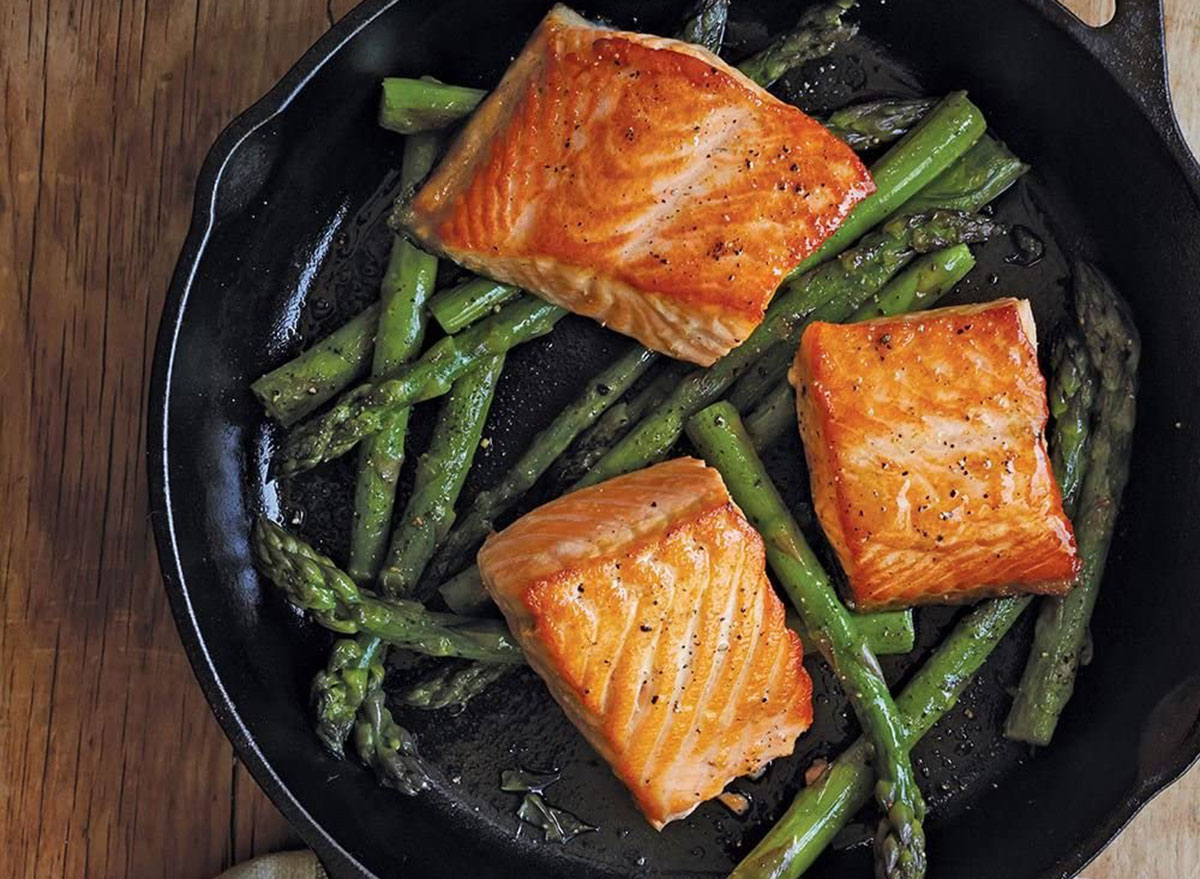 Everyone needs a cast iron pan. And the price practically makes the decision for you if you're in the market for a kitchen gift.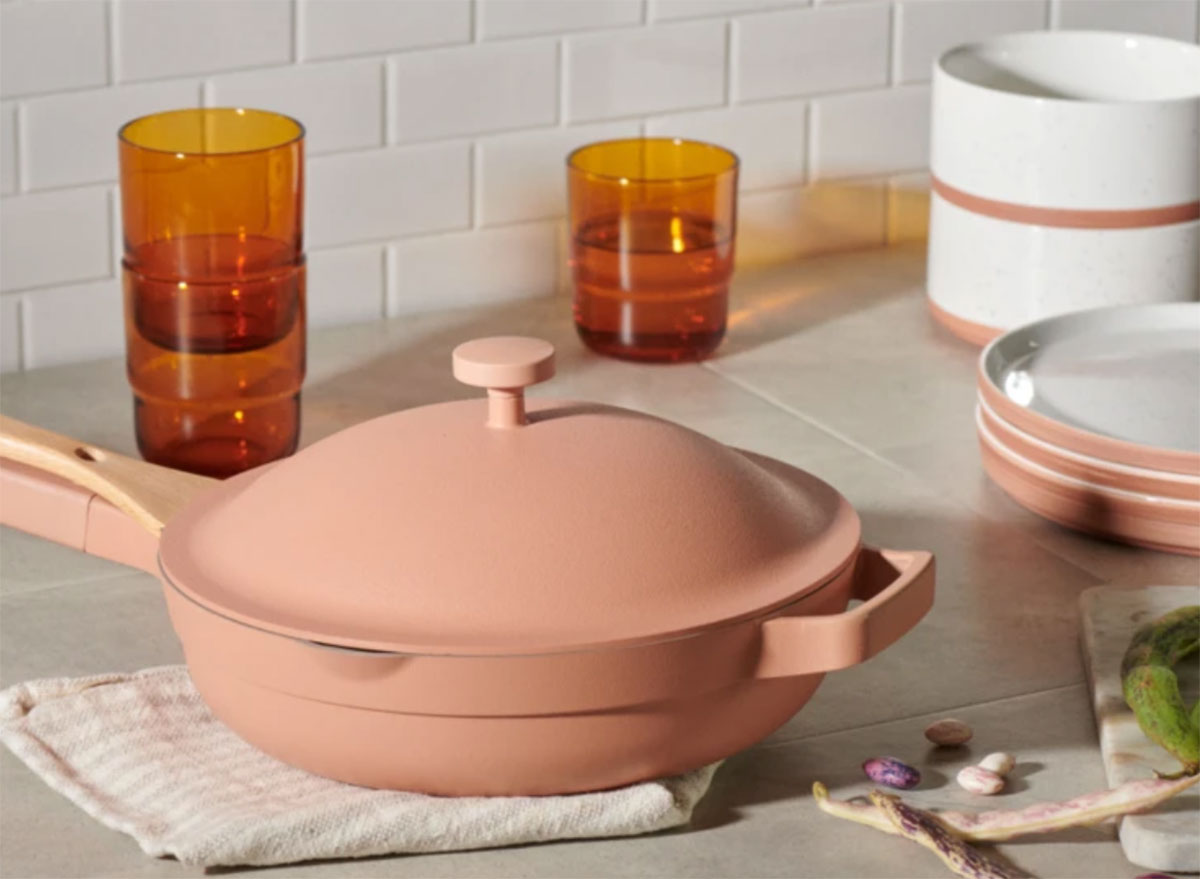 This pan has sold out so many times that if you click on the link below and it says "In stock," we highly recommend placing an order that instant.  This do-it-all wonder is designed to replace 8 traditional pieces of cookware: fry pan, saute pan, steamer, skillet, saucier, saucepan, non-stick pan, spatula, and spoon rest. And it looks reallll pretty.
No one likes floppy carrots or browned celery. Keep vegetables longer, fresher, and crisper with Vejibag. These organic cotton bags are plastic-free not only because its more sustainable but also because, unlike plastic, the cotton helps the veggies to breathe—keeping them fresh longer.
Bloomscape Edible Garden Shop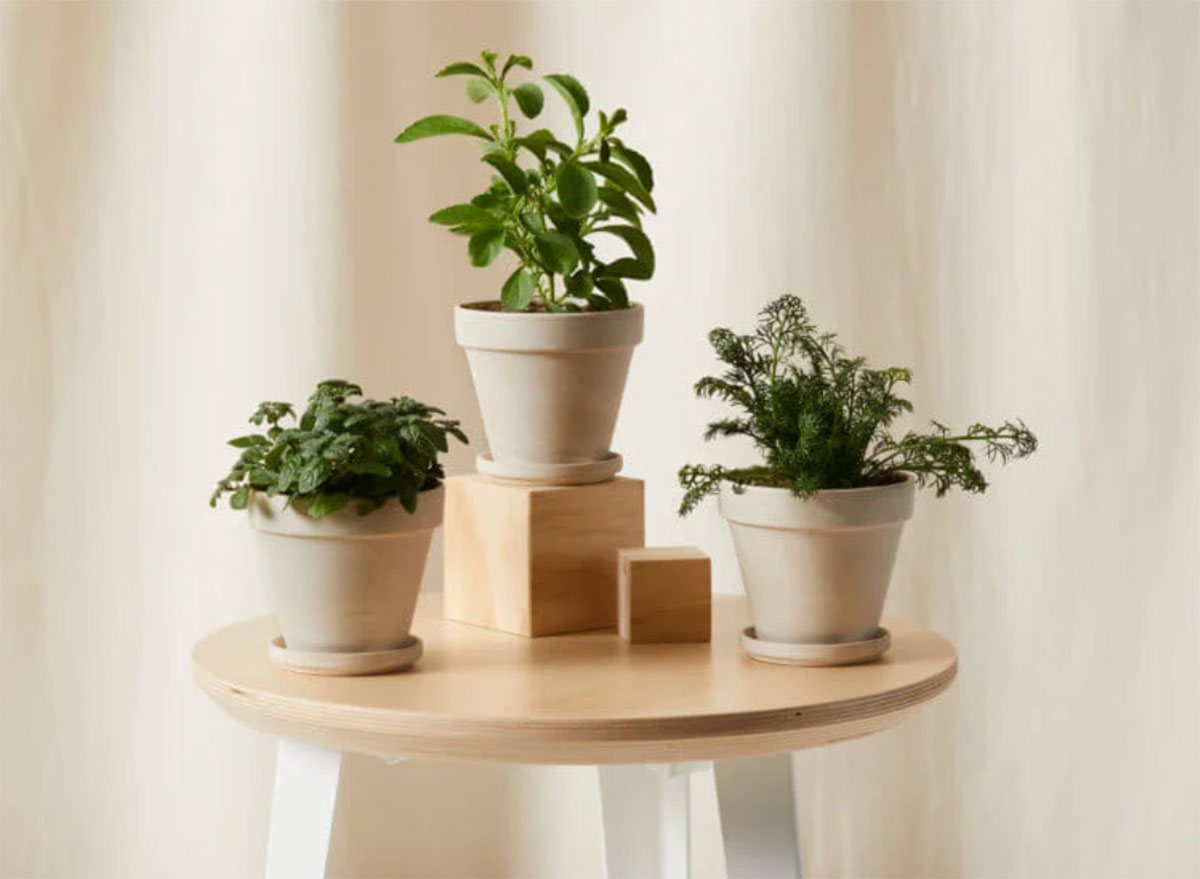 Brighten up someone's windowsill and their dinner plate all in one! Bloomscape will send your friend or family member three fully-grown, potted plants directly to their doorstep. All they need to do it water them a bit and use them a lot.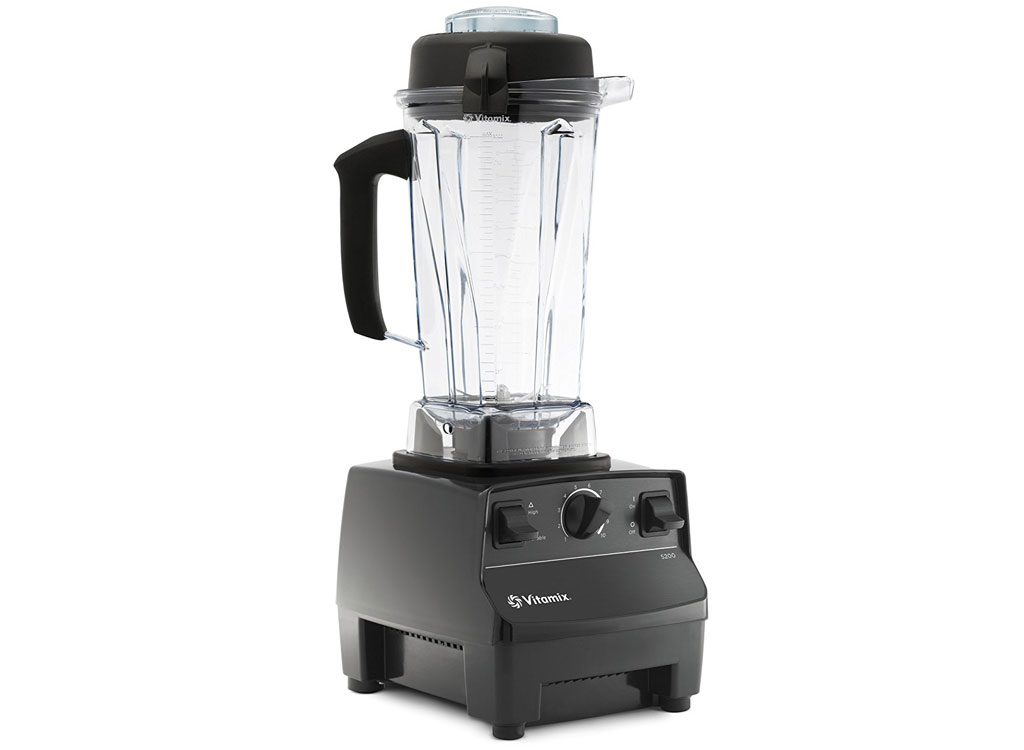 6254a4d1642c605c54bf1cab17d50f1e
The Vitamix blender lives up to the hype. Go all-in with this model, which is the go-to blender used in the Bon Appetit Test Kitchen.
Chefman Electric Wine Opener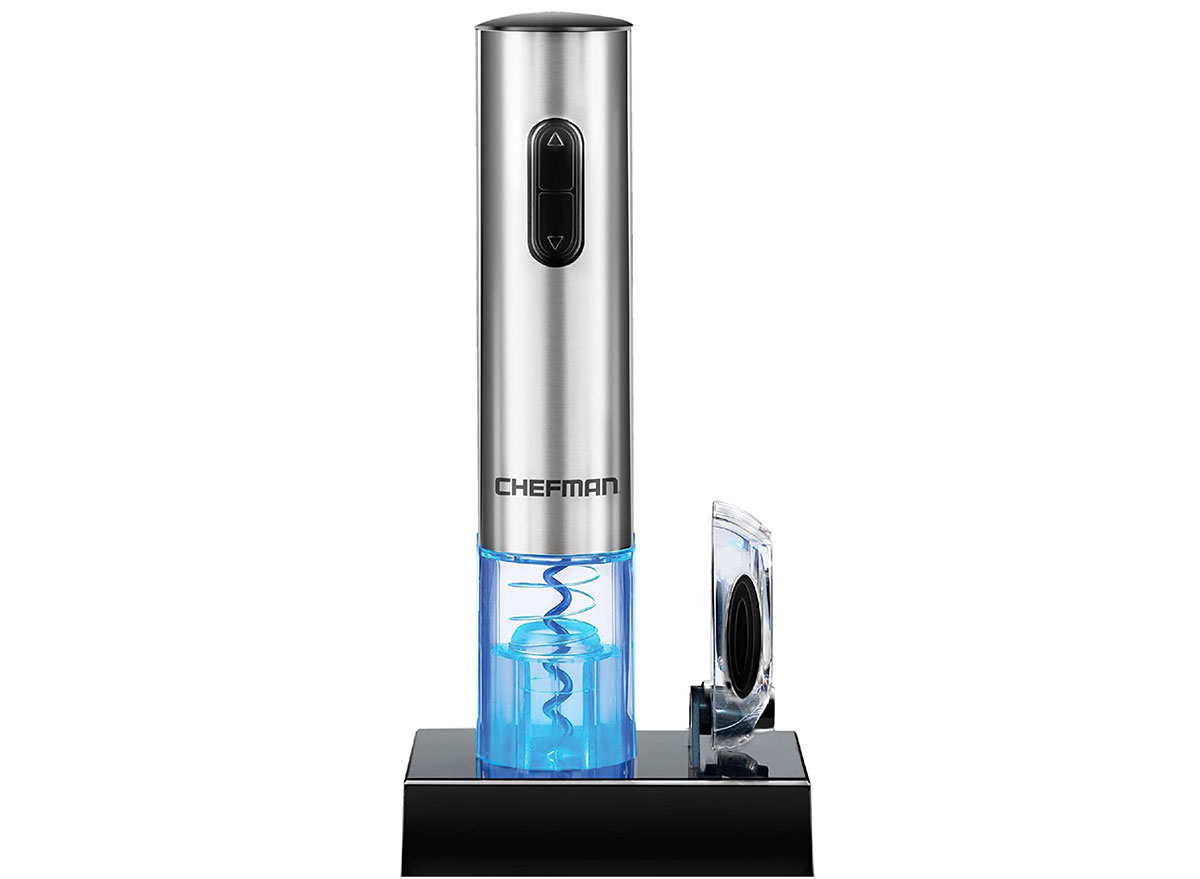 Tell us one wine drinker who wouldn't want a cordless, electric wine opener? They'll probably thank you by popping open a bottle — it's a win-win!
Hammer Stahl's New Knife Sharpening System
Don't be intimidated by sharpening knives anymore.
"Keeping your knife blades honed extends the life of your knives – protecting your investment – and allows for better and easier prep," says Bobby Griggs, Vice President of Hammer Stahl. "The key to sharpening knives is alignment, which is nothing to be afraid of as long as you have the right tools."
So, get the right tools! Hammer Stahl has this three-piece sharpening system, which combines a double-sided grit whetstone, a 9-inch honing steel and a properly-angled bamboo stand. Easily sharpen your blade by keeping it parallel to the work surface, and the bamboo stand will naturally align your edge to the most accurate angle. It comes with a smooth surface for everyday honing and micro-ribbed for weekly care.
Bamboo Countertop Composter
You don't need a backyard to start composting. Bamboozle's compost bin is the perfect countertop companion for composting. It's made of biodegradable and durable bamboo fibers that make it dishwasher safe.
Olivia Tarantino
Olivia Tarantino is the Managing Editor of Eat This, Not That!, specializing in nutrition, health, and food product coverage.
Read more about Olivia