6 Best Sandwich Shop Orders, According to Chefs
The experts can't get enough of these loaded subs.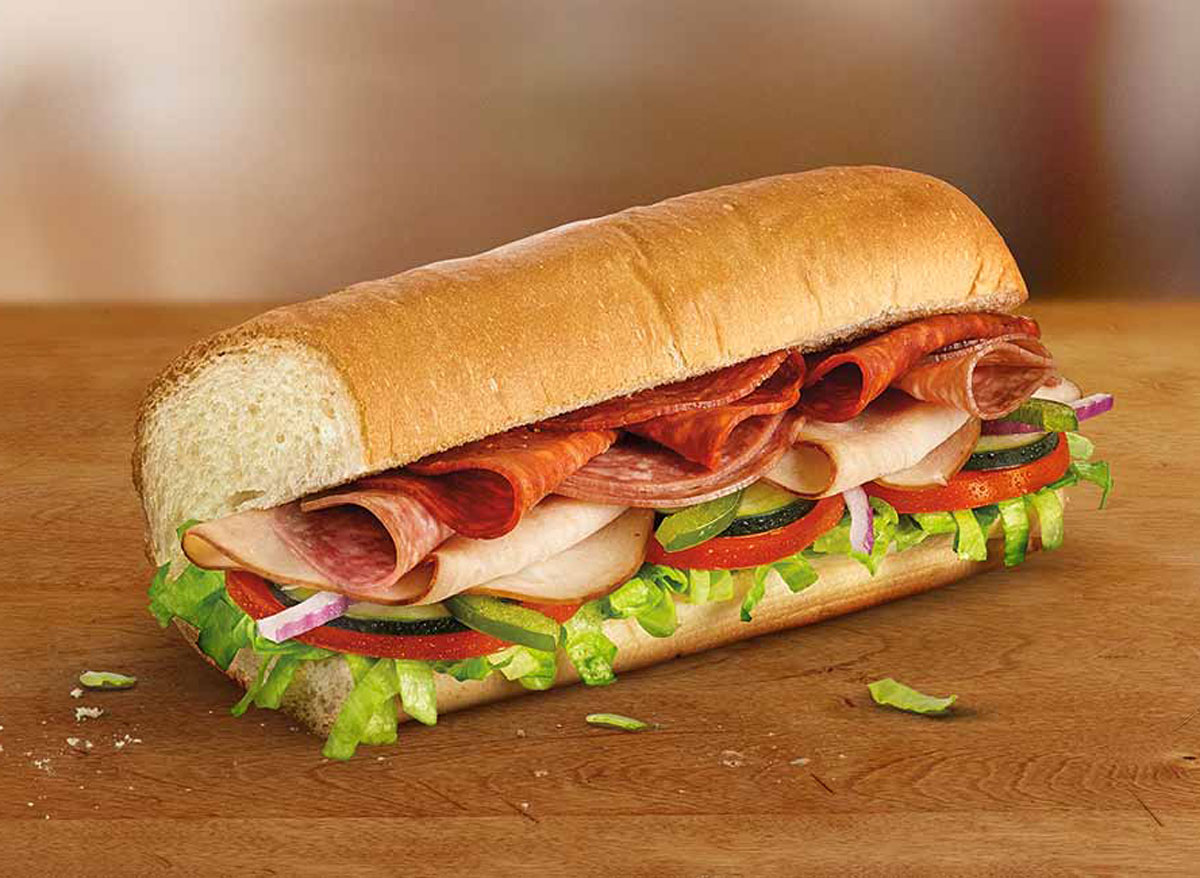 The product recommendations in this post are recommendations by the writer and/or expert(s) interviewed and do not contain affiliate links. Meaning: If you use these links to buy something, we will not earn a commission.
Sometimes only a packed sandwich will hit the spot. Whether you go for one stuffed with top-notch deli meats on a hero roll or prefer a simple chicken cutlet sandwich made with fresh crusty bread, sandwiches are one of the tastiest, most convenient meal options out there. It doesn't hurt that there are a ton of great sandwich chains and local delis to choose from all over the U.S.
Subway's sales sit just behind fast-food behemoth McDonald's for this reason: Americans love sandwiches. But Subway isn't the only chain out there piling up carefully sliced meats and cheeses on fresh-baked bread and then adding fresh toppings. Known for their convenience, delicious signature menu items, and relatively affordable prices, plenty of fast-casual restaurants are making, high-quality sandwiches for when you're low on time or energy.
You may think that professional chefs like to create all of their own meals, but in reality, they like to hit up these spots too. Many of them also have their own go-to orders that they pick up time and time again. From Italian combo sandwiches from famous chains like Jersey Mike's to healthier options from places like Panera Bread, here's what professional chefs order at sandwich chains. Prepare to be inspired ahead of your next Subway run.
Hook & Ladder from Firehouse Subs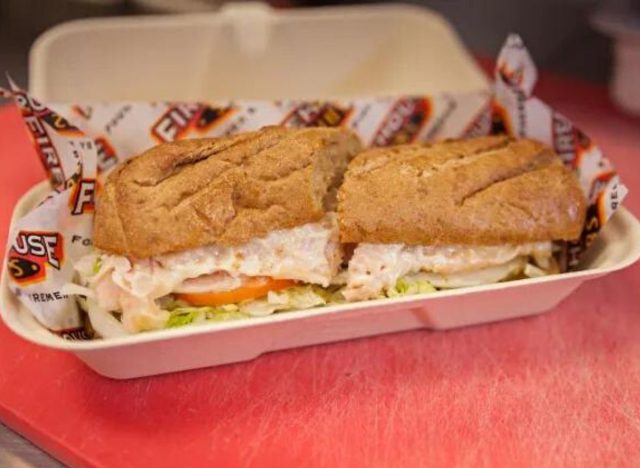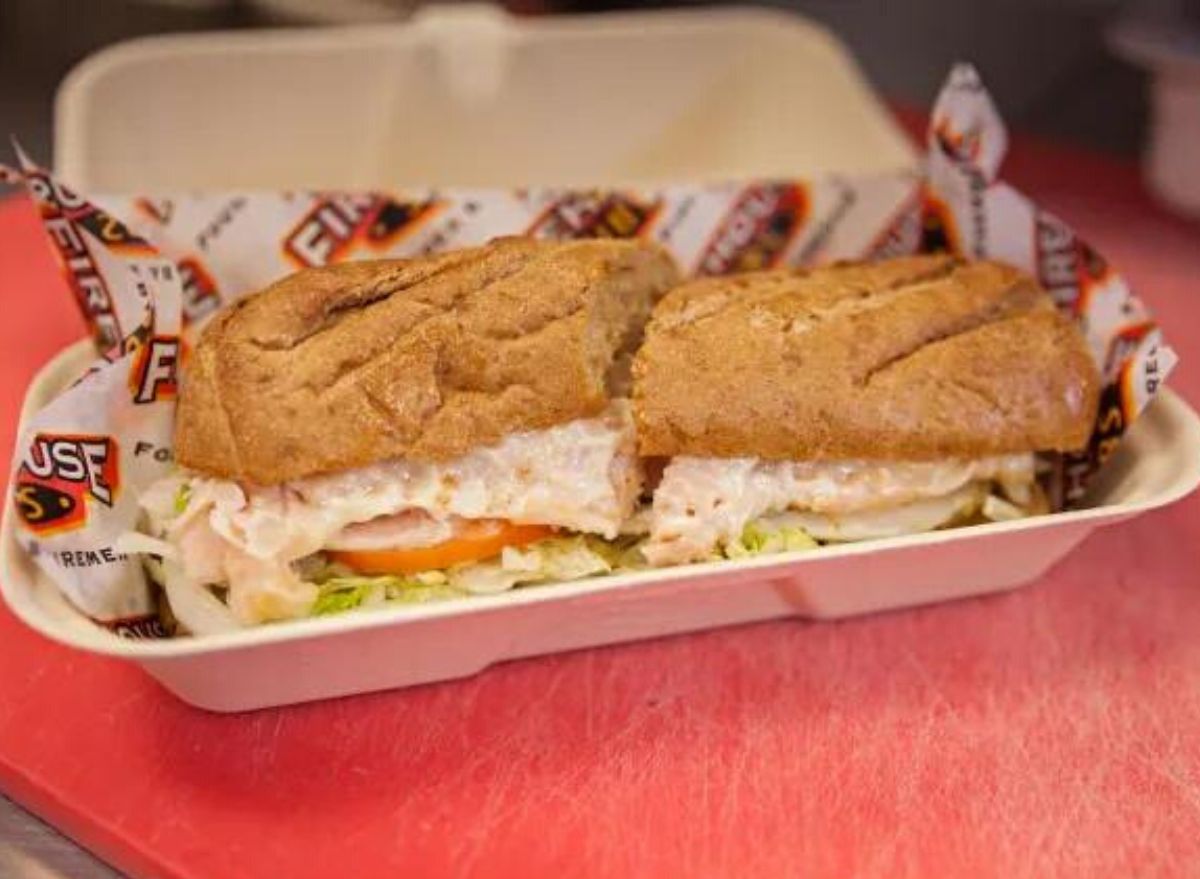 Chef Norah Clark, whose culinary career spans several hotels and restaurants worldwide, is a die-hard fan of the Hook & Ladder from Firehouse Subs. "This sandwich stands out because of the exceptional combination of quality ingredients and a harmonious blend of tastes," she says.
"The Hook & Ladder features smoked turkey breast and honey ham, topped with
melted Monterey Jack cheese, all placed on a warm, toasted roll," explains Clark. She personalizes it with lettuce, tomatoes, onions, mayo, and deli mustard. FYI, instead of stating all these extras you can just ask that your sandwich be "Fully Involved."
#13 The Original Italian from Jersey Mike's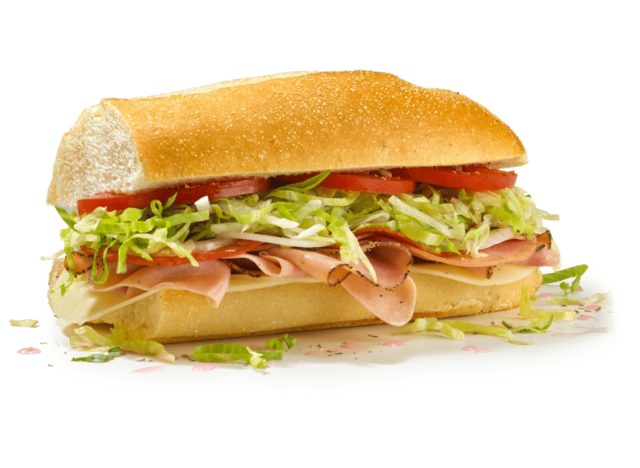 Zahid Adnan, who founded L.A.-based Rockin' Crepes and now runs The Plant Bible, has "a great love for sandwiches." His favorite spot is Jersey Mike's because the chain always uses fresh-baked bread that he praises for "just the right amount of crust." His favorite at the chain is #13 The Original Italian, which features prosciutto, capicola, salami, and provolone cheese, topped with lettuce.
"I love the combination of salty cured meats and creamy cheese, which is perfectly balanced by the crisp, refreshing vegetables," says Adnan. P.S. You have to get it Mike's Way for the real experience, with onions, lettuce, tomatoes, olive oil, red wine vinegar, and spices.
Italian Combo Sandwich from Wawa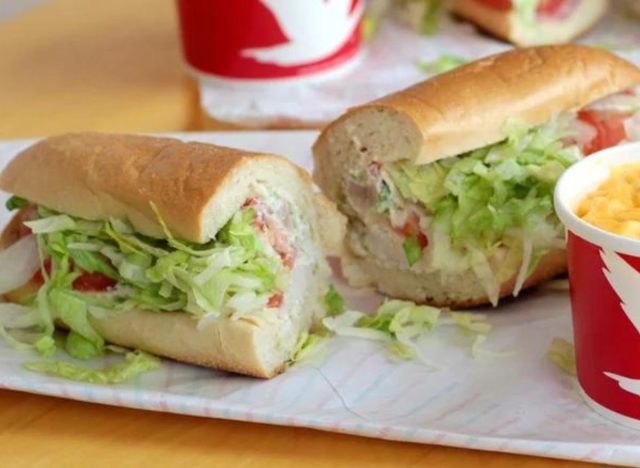 The food at the convenience chain Wawa has a lot of loyal fans. "Wawa is just amazing," Diana Manalang, chef and owner of Little Chef Little Cafe in NYC shares. "If there is one at a rest stop, then I'm stopping." Manalang says that the coffee bar alone is "enough of a reason" to stop, but they also have great sandwiches.
When Manalang visits a Wawa she always gets the same thing—an Italian sandwich with "all the fixings"—mayonnaise, oil, vinegar, lettuce, tomato, onion, cucumber, and hot peppers. "Extra, extra hot peppers," she adds.
Italian Combo Sandwich from Subway
With over 20,000 locations in the U.S., there's probably a Subway around to whip you up a quick, satisfying sandwich. At Subway, Manalang also opts for the Italian Combo sandwich with all the fixings.6254a4d1642c605c54bf1cab17d50f1e
"With both Wawa and Subway, I always opt for an Italian sandwich," says Manalang. What makes Wawa and Subway so great is that you can really customize each sandwich to fit your preferences. Don't want tomatoes? Don't ask for them. Want more cheese? Coming right up!
Avocado Egg White Bagel Sandwich from Panera Bread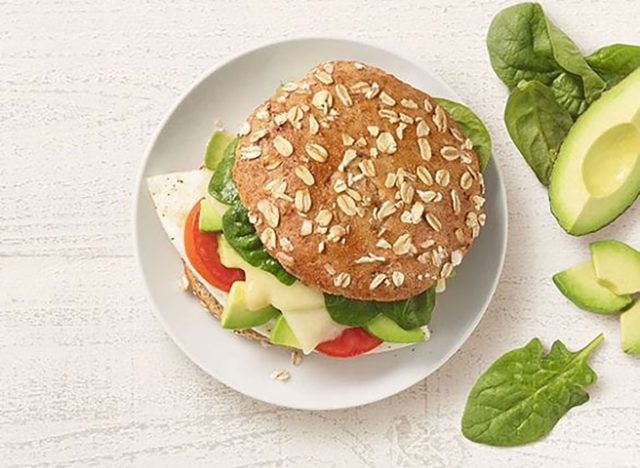 Chef Dennis Littley, a classically-trained chef with over 40 years of experience in the kitchen, likes to shake things up a bit when it comes to ordering sandwiches. His first choice? An avocado egg white bagel from the always-popular Panera Bread.
"As I spend a lot of time down in Florida, my diet sometimes goes out of the window," points out Littley. "The Avocado and Egg white bagel, on sprouted grain bread, from Panera Bread is a winner for me," he adds.
Made with aged white cheddar, fresh avocado, spinach, and fresh tomatoes, this delicious sandwich may not be as well-known as the chain's more famous picks (like their Bacon Turkey Bravo Sandwich or newly launched Toasted Baguette melts), but it tastes just as good. Even better? It clocks in at around 350 calories, which means if you're looking for a sandwich with fewer calories this is the one to get.
Veggie Sandwich from Subway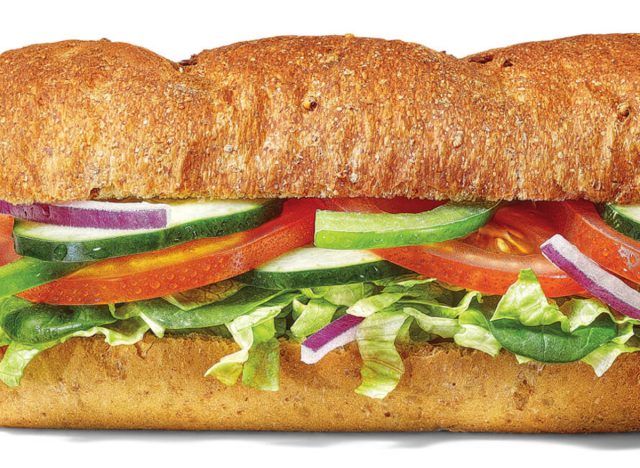 For another healthy pick, Dave Nicholas, a former restaurant chef with over 10 years of experience, shares that he likes to go vegetarian when ordering at sandwich chains, such as Subway. "Even though I am a meat eater, in chain restaurants I often feel more confident ordering the vegetarian option," he shares. "In my experience at least, meat options can be a bit hit or miss whereas veggie choices are consistently a winner."
His favorite order is a veggie patty sandwich loaded with all the salad trimmings and topped with a drizzle of ranch sauce. "The veggie patty always has a pleasant texture and taste," he adds. "It's perfect for satisfying the lunch cravings!"