11 Tricks for the Best-Ever Smoothie
From knowing the proper order to place your ingredients to arming yourself with the right tools, you'll wish you had know about these smoothie tips years ago.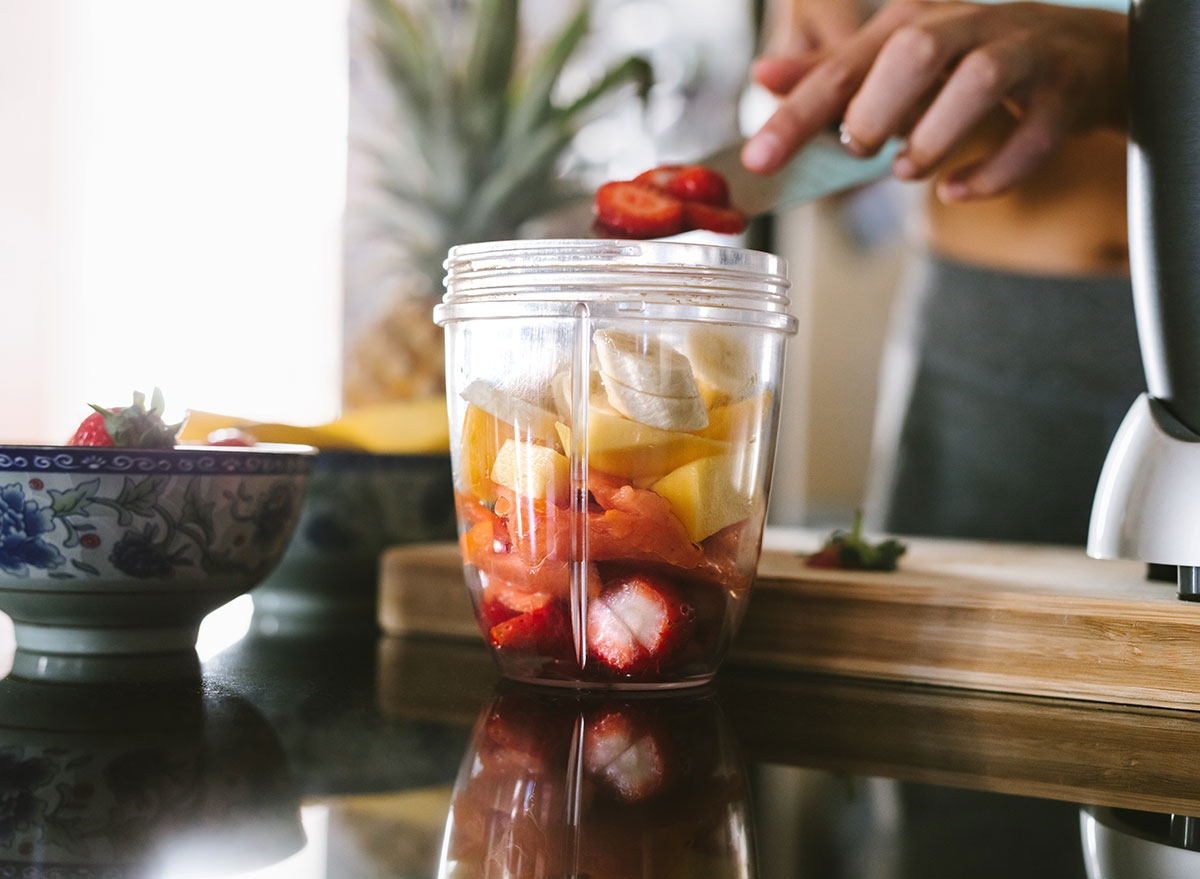 Smoothies are more popular than ever right now, especially since you can make them from the comfort of your own home with little more than a blender and an array of fruits and vegetables. But why settle for making any old smoothie when you can make the best smoothie?
"The key to making the best-ever smoothie is [to make] one that tastes great and is actually nutritious," says registered dietitian Amanda A. Kostro Miller, RD, LDN, who serves on the advisory board for Fitter Living. "Let's be honest: Some smoothies are uber healthy and taste gross, whereas others are like dessert (and so is their nutrition)."
After speaking with several food and nutrition experts, we put together a list of clever tricks and hacks that are useful in making a smoothie that's tasty, yet nutritious. These tips can also help you avoid the pitfalls of smoothies that can turn your drink into one of the unhealthiest drinks for weight loss.
Scroll down for a list of expert-approved tips on how to create the best-ever smoothie. And then read up on What Happens to Your Body When You Drink a Smoothie Every Day.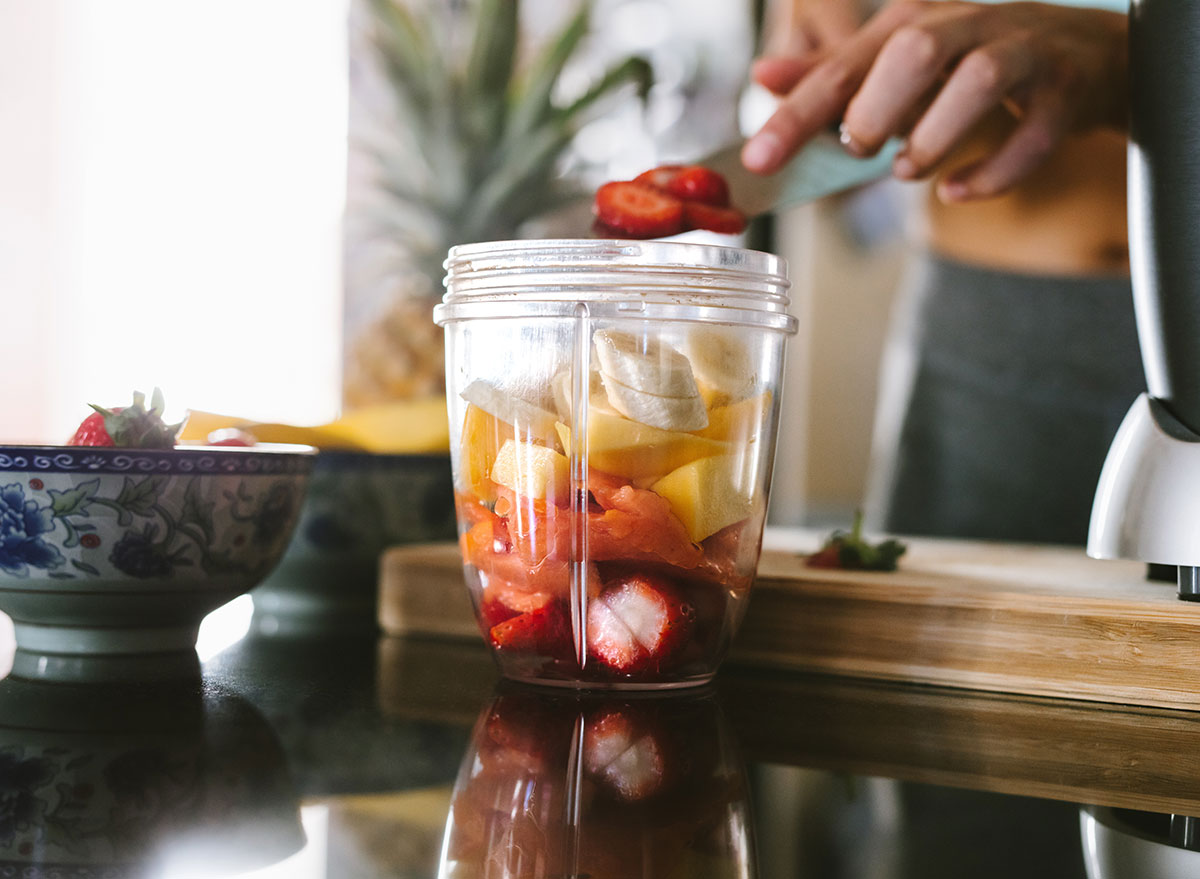 Though it might not seem like it since everything is getting thrown in the blender, the order that you blend your ingredients actually matters, at least as far as the texture of your smoothie is concerned. Bansari Acharya, RDN, a registered dietitian and nutritionist with a master's degree in nutrition and food science, explains: "The best way to get the best texture for your smoothie is to first blend in your leafy greens with your liquid base and then top it off with your other ingredients."
Before you even consider what goes into your smoothie, make sure your blender can get the job done. "Have the right kitchen equipment. Certain smoothie recipes really require the use of a high-powered blender, particularly those containing tough greens such as spinach or kale," notes Summer Yule, MS, RDN. "Make sure that you have the right tools for the job before beginning a recipe."
Jessica Randhawa, the head chef, recipe creator, photographer, and writer behind The Forked Spoon adds: "If you want to make a great smoothie, I highly recommend a Vitamix Blender. Life before having a quality blender was just not the same. A well-designed and powerful blender makes smoothies smooth – not chunky."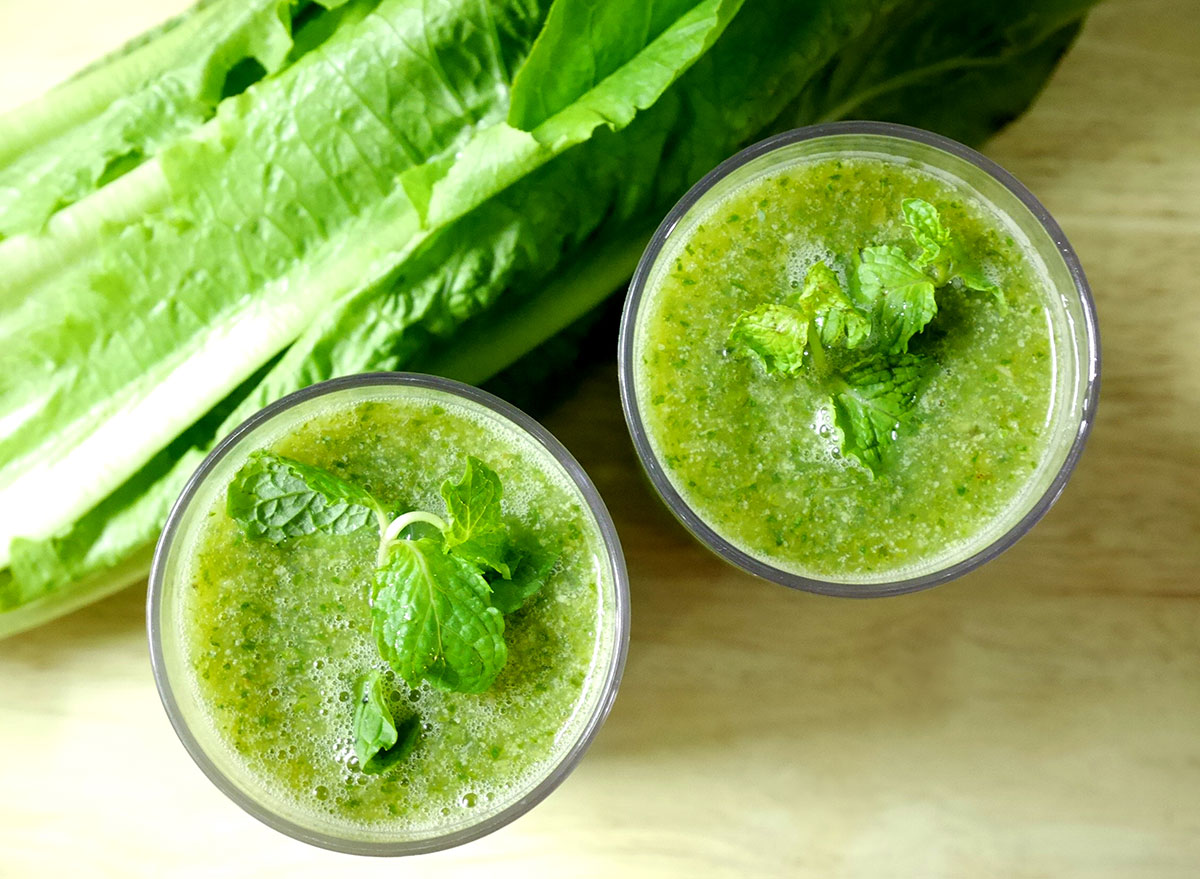 Tiffany Ma, RD, a registered dietitian from New York City, notes that tossing some greens into your morning smoothie is a great way to seamlessly work some veggies into your breakfast. "Add some veggies for some extra micronutrients," she says. "Including some type of leafy green, such as spinach or kale, really boosts the overall nutritional properties of your smoothie! This is also an extremely easy way to achieve the daily recommendation of 4-5 servings of vegetables a day."
Carrie Forrest, who has a master's degree in public health and is the author of the healthy food blog, Clean Eating Kitchen, says that in order to create the best smoothie, there's a certain way your vegetables should be prepared. "Steam your veggies," she recommends. "This helps break down fiber even more, making them easier to digest. You can steam them in advance and then freeze them if you prefer frozen smoothies."
Opt for Frozen Fruit Instead of Fresh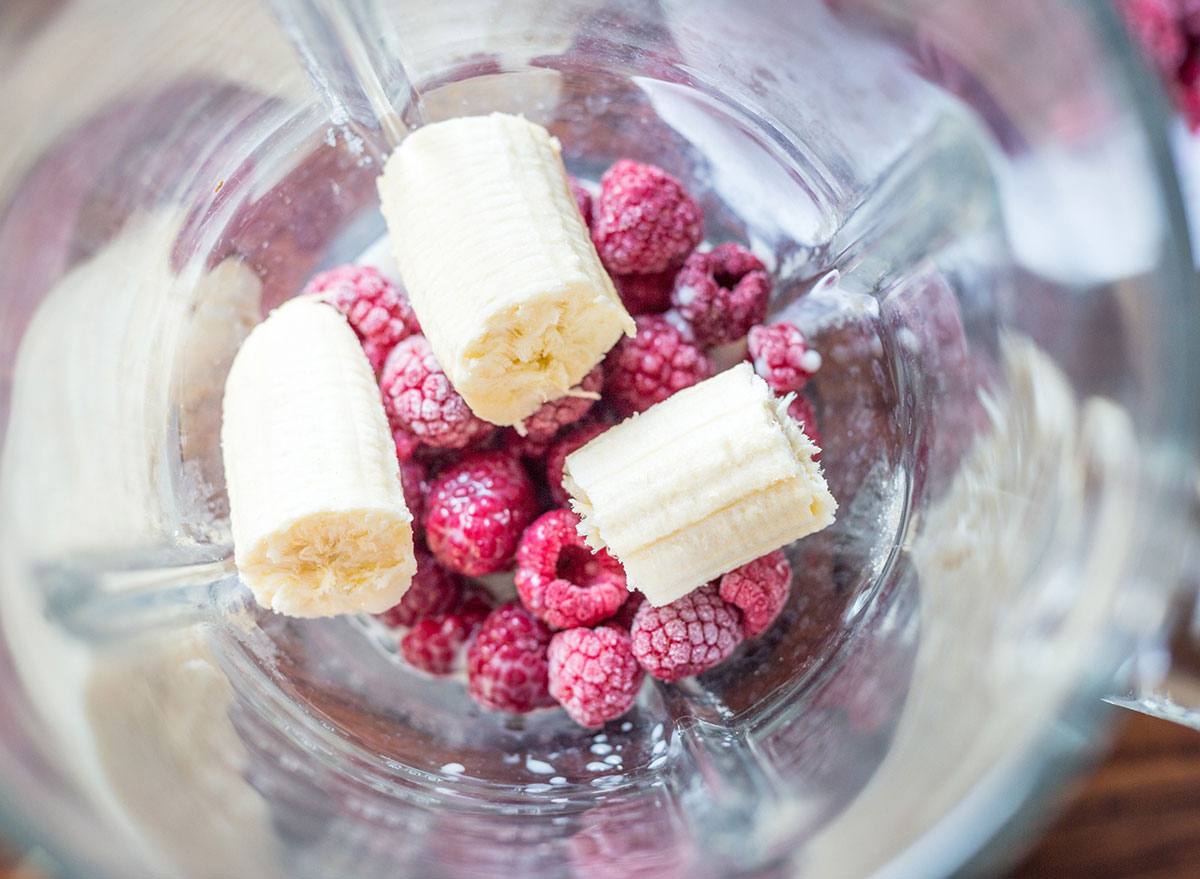 When it comes to putting fruit in your smoothies, many of the experts we spoke with suggested using frozen fruit (as opposed to fresh fruit and ice) for optimal results. "For the best texture, I highly recommend using at least one frozen ingredient," says Kathryn Schwab, a certified health coach and writer at tonsofgoodness.com. "Bananas, berries, avocado, and even frozen pumpkin puree work well. Frozen fruit gives your smoothie a nice icy, thick texture."
Why frozen fruit instead of fresh fruit and ice? "Frozen fruit is a great way to enhance flavor and give it a frosty texture. Ice will dilute the flavor of the smoothie, which is why I opt for frozen fruit," explains Marina Chaparro RD, CDE, and author of Diabetes & Pregnancy: A real guide for women with Type 1, Type 2, and Gestational Diabetes. "If you have ripe fruit about to go bad, a great tip is to cut it up, put it in a bag and freeze it. You can use it later for smoothies."
Related: How to Freeze Fresh Fruits and Vegetables Properly
While it can be tempting to toss any array of flavorful fruits into your blender to whip up a sweet smoothie, it's important to remember that the best (and often healthiest) smoothies are well-balanced drinks with a variety of ingredients, each with their own flavor and nutrition profile. "Some smoothies can end up being a sugar bomb depending on which ingredients are included. While fruit is a great source of many vitamins, minerals, and fiber, it can also be high in sugar and carbs, especially if you're using large quantities," explains Lauren Manaker MS, RDN, LD. "Balance the carbs out with ingredients that contain protein and healthy fats—think nut butters and chia seeds—to help make the smoothie keep you feeling fuller longer and to possibly avoid a blood sugar crash shortly after enjoying your concoction."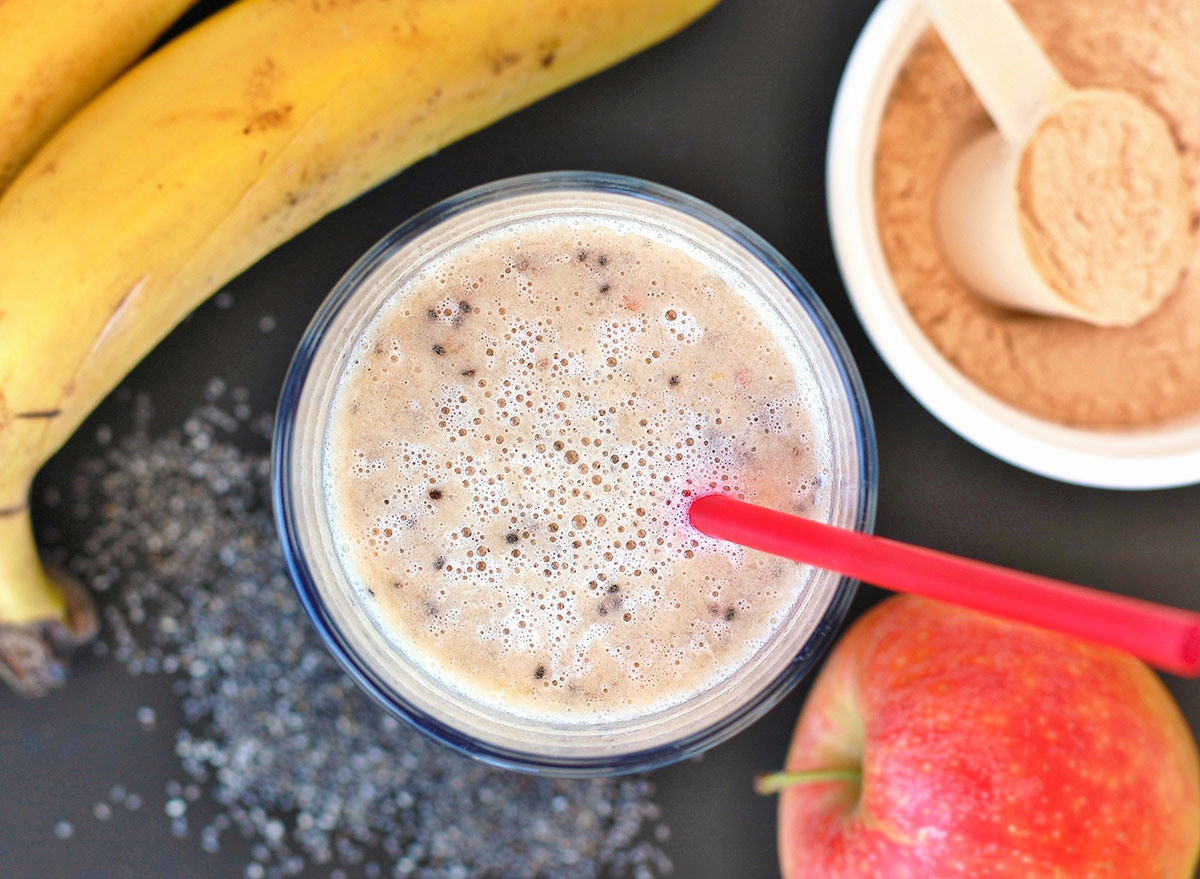 In addition to excellent protein sources like the aforementioned nut butters and chia seeds, there are other protein-packed ingredients that can take a smoothie from good to great. "Add a protein source in your smoothies such as yogurt, kefir or protein powder," says Monica Nedeff, RD, registered dietitian, nutritionist and founder of The Traveling Dietitian. "Yogurt and kefir have probiotics, which support our gut health and add a creamy, rich layer to smoothies. If you're vegan, try a vegan protein powder such as pea protein powder, which is also a great source of iron." For more, check out 24 Ways To Add Protein To Your Smoothie Without Powder.6254a4d1642c605c54bf1cab17d50f1e
"As a dietitian, I've found that sometimes smoothies can miss the mark, whether in flavor, texture or nutritional balance," notes Erin Palinski-Wade, RD, CDE, LDN, CPT. "My solution: freezing fresh avocado. From a nutrition perspective, avocados are a good source of fiber, and unlike most fruits, they have zero grams of naturally occurring sugar per serving, which helps maintain healthy blood sugar levels. No mid-afternoon crash! Also, as essentially the only fruit with heart-healthy unsaturated fats, they're a rich and creamy swap for typical smoothie ingredients containing saturated fats. To prepare for the freezer, simply wash, halve, peel and quarter fresh avocados, then toss them in a resealable freezer bag for smoothie perfection!"
Get Creative With Your Ingredients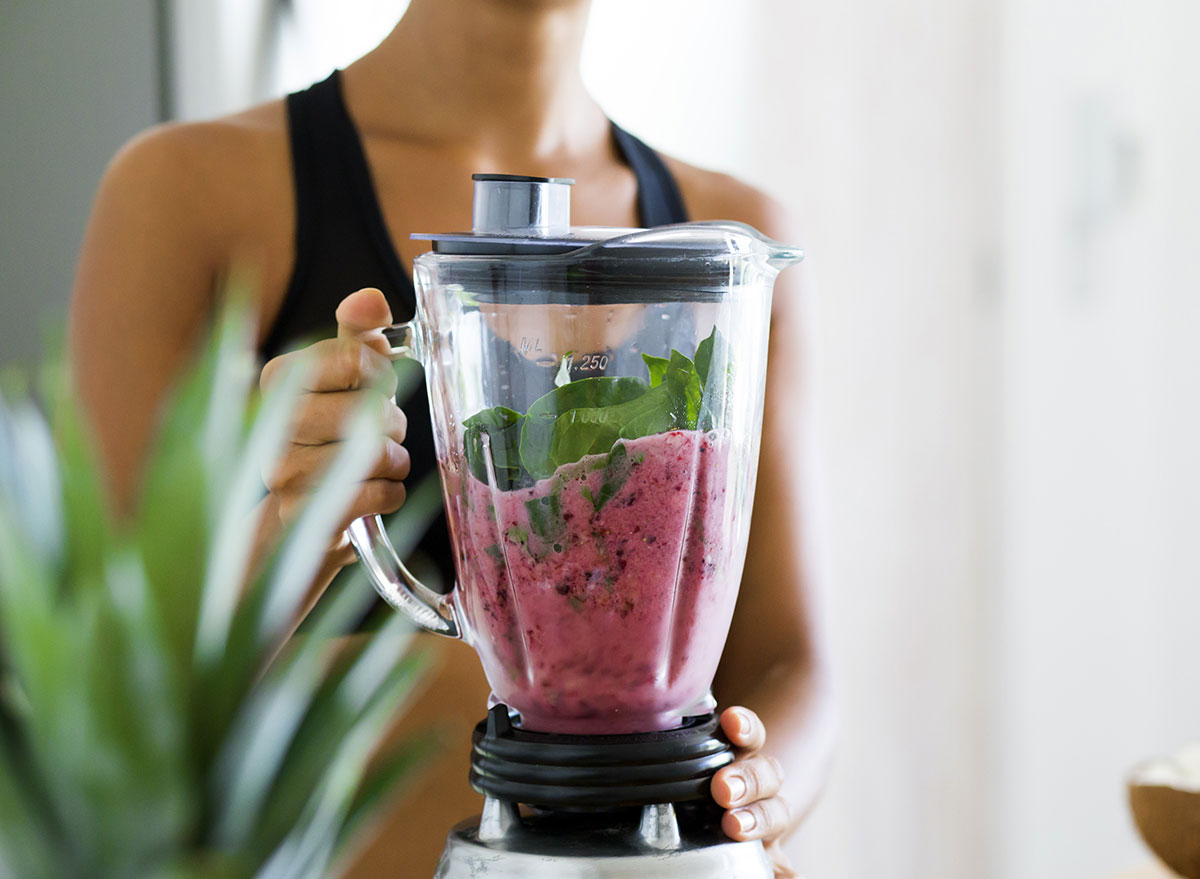 Avocado, spinach and frozen fruit are pretty standard smoothie ingredients, but they're far from the only ones you can and should be using when you're whipping up a healthy drink. "Adding a few scoops of baked sweet potato is the perfect addition to the average peanut butter banana smoothie, as it will make the consistency even creamier while boosting vitamin A, promoting gut health and an antioxidant boost," says David Young, American Dining Creations' corporate executive chef.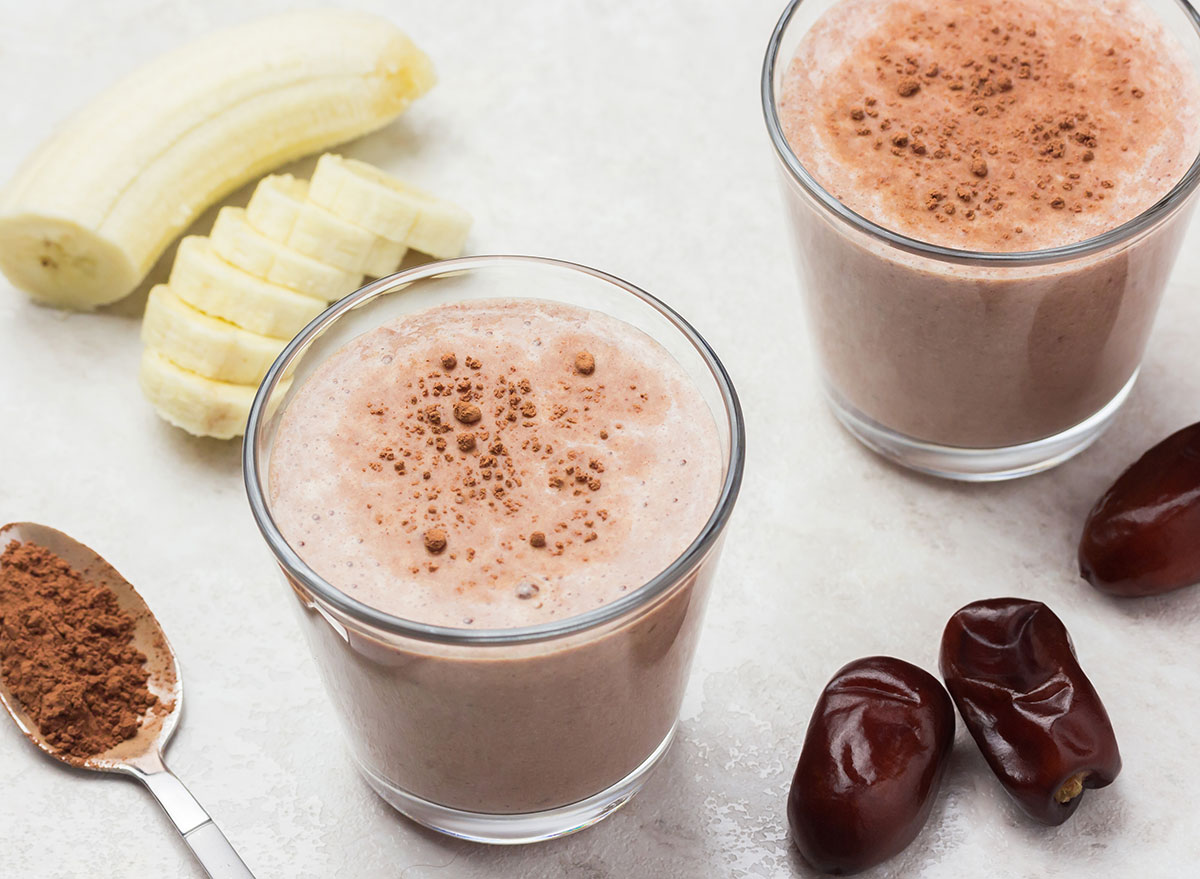 While most of the pros we talked to strongly advised against adding more sugary substances (such as honey, artificial sweeteners or fruit juices) to often already sweet smoothies, a handful recommended flavorful additions that won't make the drinks sweeter or more caloric. Miller, for example, is a fan of tossing in some unsweetened cocoa powder. "Not only will unsweetened cocoa powder add flavor and more depth to your smoothie, it can also offer some nutritional benefits," she explains. "Unsweetened cocoa powder has some antioxidant power and all you have to do is put a spoonful in your smoothie to get it."
Katie Sullivan Morford, MS, RD, and author of Rise & Shine: Better Breakfasts for Busy Mornings takes a slightly different approach. "A few of my go-tos for flavor are to add 1/2 teaspoon or so of vanilla extract, a few dashes of cinnamon, a tablespoon of cocoa powder, or a few fresh mint leaves," she says.
Falbo recommends finding lecithin-rich foods. In addition to giving your smoothie a nutritional boost, lecithin can help the drink keep its consistency over time. "Lecithin is naturally found in egg yolks, sunflower seeds, soy, and meats. It is primarily composed of choline, fatty acids, and phospholipids. It has been shown to support brain health, healthy cholesterol metabolism, nerve health and liver health," she notes. "Added to a smoothie, lecithin has very little flavor and acts as an emulsifier, helping the water and fat stay combined, making the smoothie hold its consistency longer."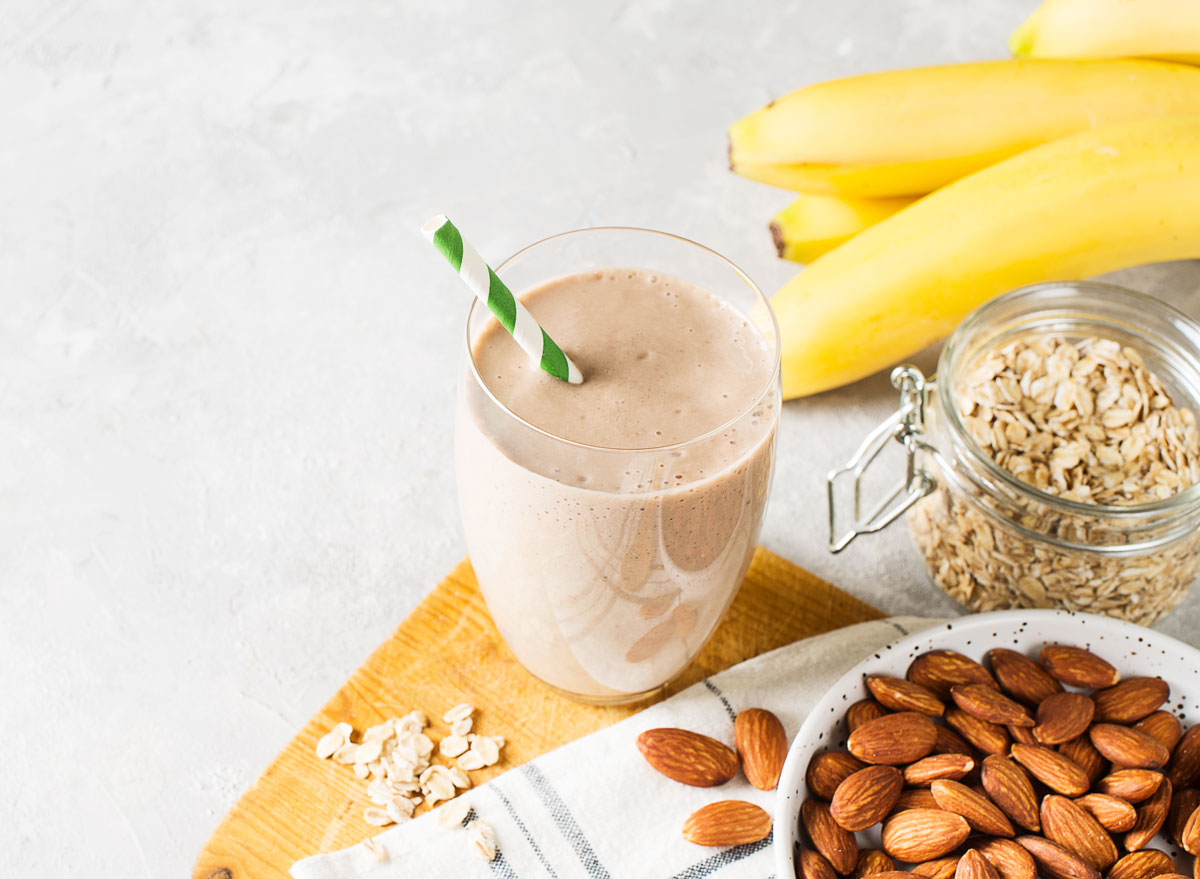 Karen Falbo, the director of nutrition education at Natural Grocers by Vitamin Cottage and a certified natural foods chef, recommends putting together a smoothie using a specific ingredient metric. You have many options to choose from, but your basic recipe should be a liquid base, fruit, healthy fats, superfood powders, and protein powder.
"To get started, choose a liquid base," she says. "Next, add natural sweetness with fresh or frozen fruit. Fruit also provides vitamins, minerals, and fiber too. Healthy fats can be added to help support blood sugar balance. Fats provide fatty acids for energy and are a source of vitamins too. Coconut oil, full-fat yogurt from grass-fed cows, nut or seed butter, and/or MCT oil are popular choices. Superfoods add extra nutrition, and popular choices are powdered greens or turmeric. Finally, add protein powder for the added amino acids (the building blocks of the body) and to make the smoothie into a meal." Check out these 8 Best Protein Powders for Smoothies.