The #1 Steak to Order at Every Major Steakhouse Chain, According to Chefs
Wherever you're headed for steak, here are the cuts to seek out at each popular spot.
In meat-loving America, everyone loves a good steakhouse chain—even chefs. Perhaps it's the inherent pomp and circumstance of it all, the celebratory nature of a huge slab of meat, or the regality of the ornate dining rooms, but there's just something innately special about a steakhouse, no matter if its an indie operation or a lauded chain with hundreds of locations. But just because steakhouses have a singularly special atmosphere doesn't necessarily mean all meat is made the same—quite the contrary, in fact.
Aside from the nutritional merits (or demerits) of certain cuts of steak, menu orders should be determined on a variety of factors. This includes looking out for particular cuts of steak that emphasize texture, flavor, and quality, while avoiding overrated steaks and prioritizing top-tier options that are never frozen and maybe even aged in-house. And it's a sentiment that certainly applies to America's most prolific steakhouse chains too.
How to choose the best steak
No matter which chain you prefer, though, chefs first suggest some up-front advice to follow when looking for that primo steak. For instance, Fernando Salazar of Platea Prime Steakhouse & Ceviche Bar in Miami generally opts for bone-in prime rib-eye at steakhouse chains, calling it "the mother of all steaks, fattier and more flavorful than the beloved filet mignon, and a work of art at any rare temperature." The executive chef adds: "It's even fun, and a mental exercise, to cut around the more intense marbling while adjusting the amount of meat to fat ratio you want per bite. It is truly a beautiful piece of steak that reacts to every cut and bite you give it."
Jason Antolak agrees about the supremacy of the mighty rib-eye. As the executive chef of The Gabriel Miami, he says his favorite cut of steak is the rib-eye, because of its rich and deep flavors, citing Houston's and J. Alexander's as two steakhouse chains where he prefers to order them.
Diana Manalang, the chef/owner of Little Chef Little Cafe in New York City, is also team bone-in. Calling filet mignon an overrated cut that should be avoided, rib-eye is also her go-to. "Give me all the fat; even better when it's bone-in."
So in addition to independent steakhouses, and aforementioned chains like Houston's and J. Alexander's, that means looking for the richer, deeper cuts at America's most widespread steakhouse chains too. At Texas Roadhouse, the fastest growing restaurant brand in America, that might mean ordering the Ft. Worth rib-eye or the 20-oz. bone-in rib-eye over, say, the filet medallions. Or for something more high-end, a chain like The Capital Grille serves porcini-rubbed bone-in rib-eye steaks with 15-year aged balsamic, while Fleming's features signature cuts like their USDA Prime dry-aged rib-eye and USDA Prime bone-in rib-eye. To delve into more specifics and personal picks, though, here is what chefs had to say about their go-to orders at steakhouse chains.
Rafael Gonzalez, executive chef at the JW Marriott Houston Downtown, likes to live large at Ruth's Chris Steak House. His steak of choice? The porterhouse for two. With a side of creamed spinach and a baked potato. "I love steak on the bone, I feel it has much better flavor," he says. "I prefer no sauce on the porterhouse, and allow the creamed spinach to become a substitute for that. Pair this with a classic baked potato, with all the fixings, and it's just a simple dish that tastes great. For me, the best steakhouses have great steak, classic sides, red wine, and great service."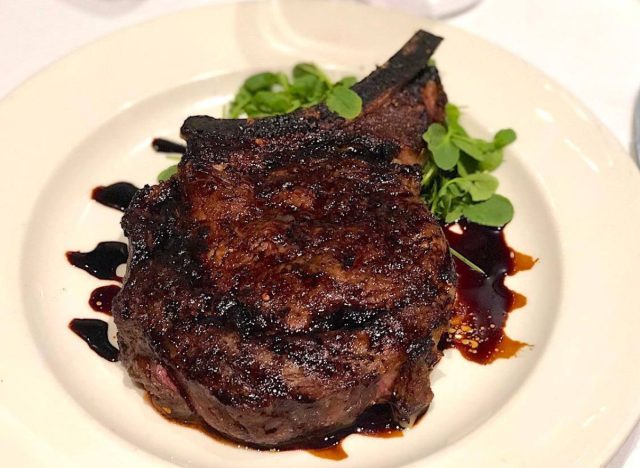 When Gonzalez dines at The Capital Grille, he prefers to keep it classic with the 22-oz. bone-in prime rib-eye, medium rare. "I am a meat and potatoes person," says the chef. "The steak here is thick-cut with a perfect crust and rich flavor. I recommend going creamy on the sides, but I think that pairs perfectly with steak! Don't forget to add a wonderful glass of Cabernet from their wine selections."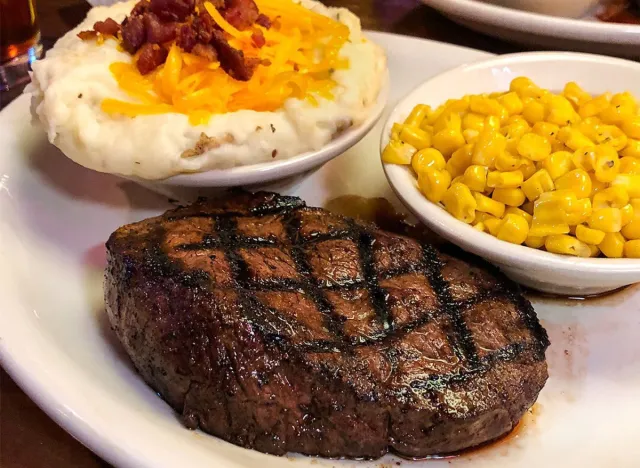 America's fastest-growing steakhouse chain is popular for good reason — it's the favorite pick for plenty of diners across the country, including chef Robbie Shoults, owner of Bear Creek Smokehouse in Marshall, Texas. "I always order the Dallas filet because, it's the best cut, lowest in fat, and most tender," he says.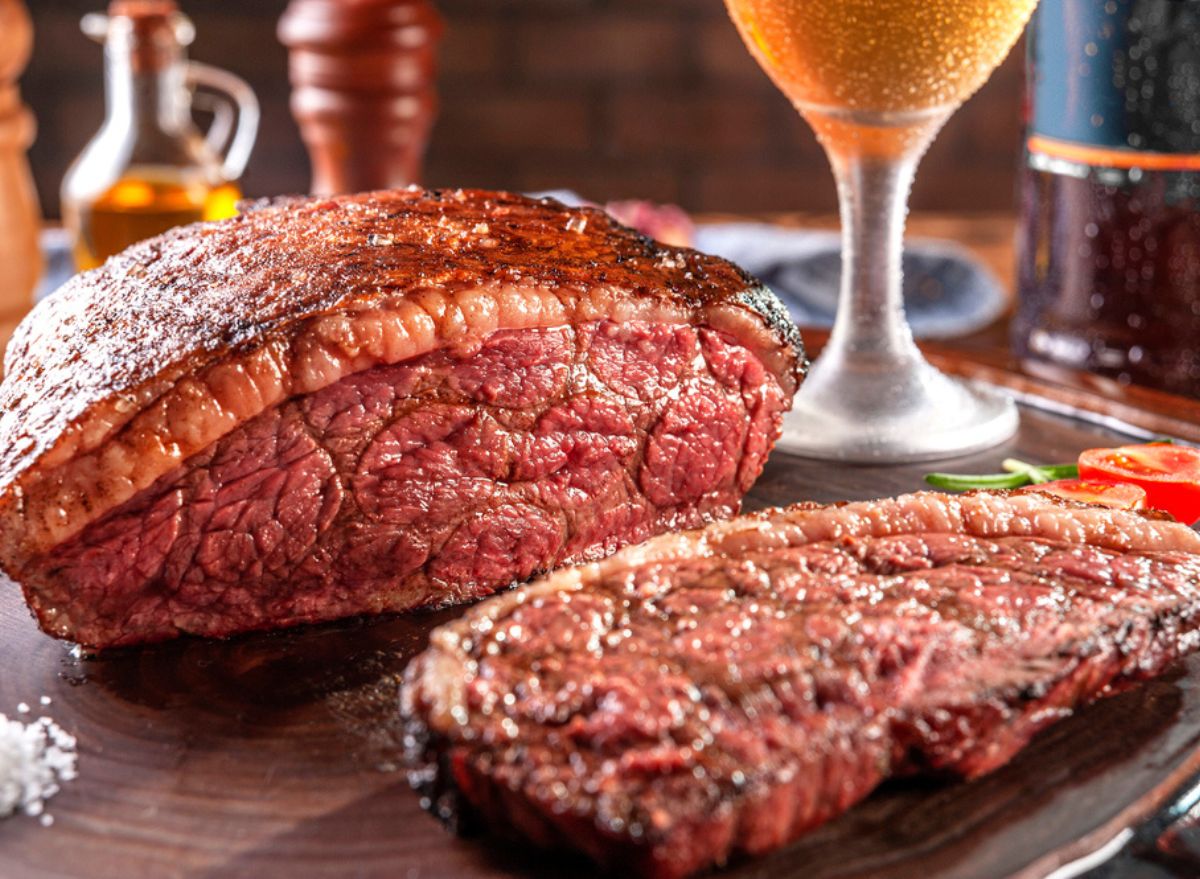 For chefs like Norah Clark and Jimmy Pastor, Brazilian-inspired Fogo de Chao is the way to go. Especially when the picanha is involved. That's a unique prime cut of top sirloin regarded for its tenderness and richness, which Clark, a seasoned pastry chef with a global resume that includes the Four Seasons Hotels & Resorts in Orlando, loves to pair with a trip to the fully loaded salad bar. Pastor, the chef of Florida-based Whiskey Joe's Bar & Grill, echoes those sentiments about the restaurant's signature cut of churrasco-style steak: "My wife's Brazilian and having the wide selection of meats with some aggressive salt seasoning I enjoy."6254a4d1642c605c54bf1cab17d50f1e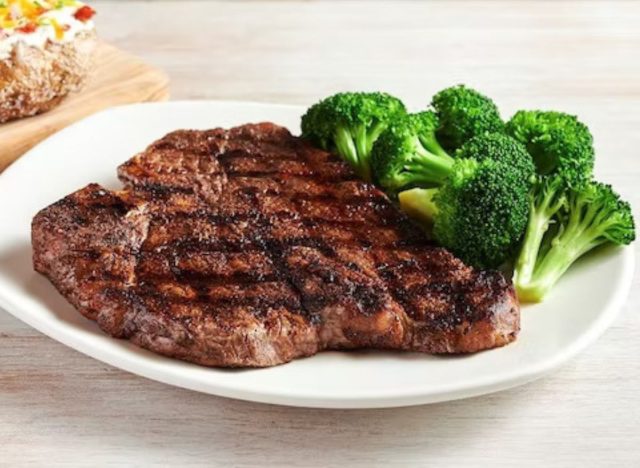 There's something irresistible about Aussie-inspired Outback Steakhouse, even for chefs. For chef Jenna Moran from Whimsy and Spice, it's all about the porterhouse. "I tried the char-grilled Melbourne Porterhouse and it was sublime. A porterhouse is traditionally one of the cuts that are harder to get just right."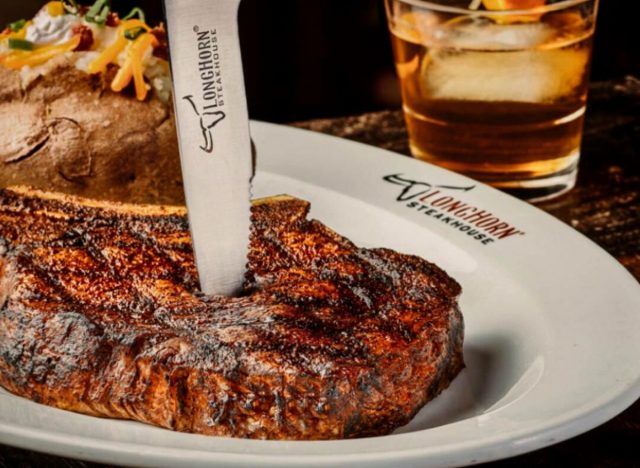 There's something truly above-and-beyond special about a fire-grilled steak. Just ask Zac Lennox, chef of Houston's Palacios Murphy restaurant group, who raves about LongHorn Steakhouse as his go-to chain. "There is something that just jingles your DNA when you eat meat that has been cooked on a wood fire," says Lennox. "For 99.9% of mankind's existence, if your food was cooked, it was cooked on wood fire. When you get a piece of meat and the smoke is in the juice, it just takes you to another place. It is enjoyment on a cellular, timeless level." And if you're following suit with other recommendations based on cuts, your best bets off the LongHorn menu then would include the Outlaw Ribeye, the LongHorn porterhouse, or the fire-grilled T-bone.
Matt Kirouac
Matt Kirouac is a travel and food writer and culinary school graduate, with a passion for national parks, all things Disney, and road trip restaurants.
Read more about Matt