Best Supplements To Buy at Costco, Say Experts
Boost your body's health with these Costco finds!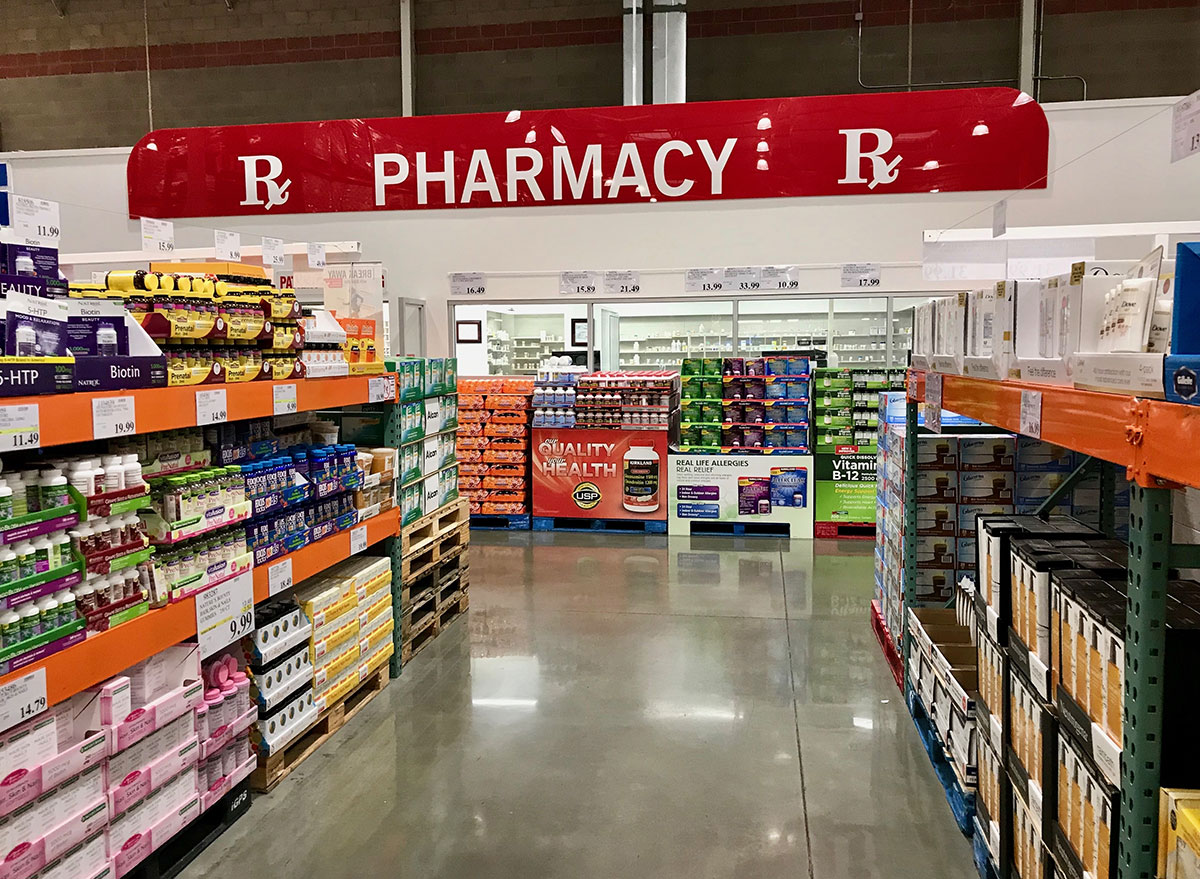 It's no secret that Costco has some of the best deals around—but what you may not know is that it also boasts an impressive selection of vitamins, protein powders, and other nutrient-packed, performance-enhancing products. With thousands of options though, shopping at this members-only grocery store can get a little overwhelming—which is why we rounded up the best supplements to buy at Costco.
"I've shopped at nearly every health food store there is, and I'm constantly amazed by Costco's expanding selection of health food products," says Maritza Worthington, a functional nutritionist, a women's hormone specialist, and creator of Hormone Alchemy Academy and Cycle P.O.W.E.R protocol. "Just yesterday I noticed some new gems."
Whether you're looking to fill some nutritional gaps in your diet, improve your gut health, or reduce inflammation, here are some products that experts highly recommend adding to your cart. Then, be sure to check out our list of 10 Costco Items Shoppers Can't Stop Buying.
Nature's Bounty Fish Oil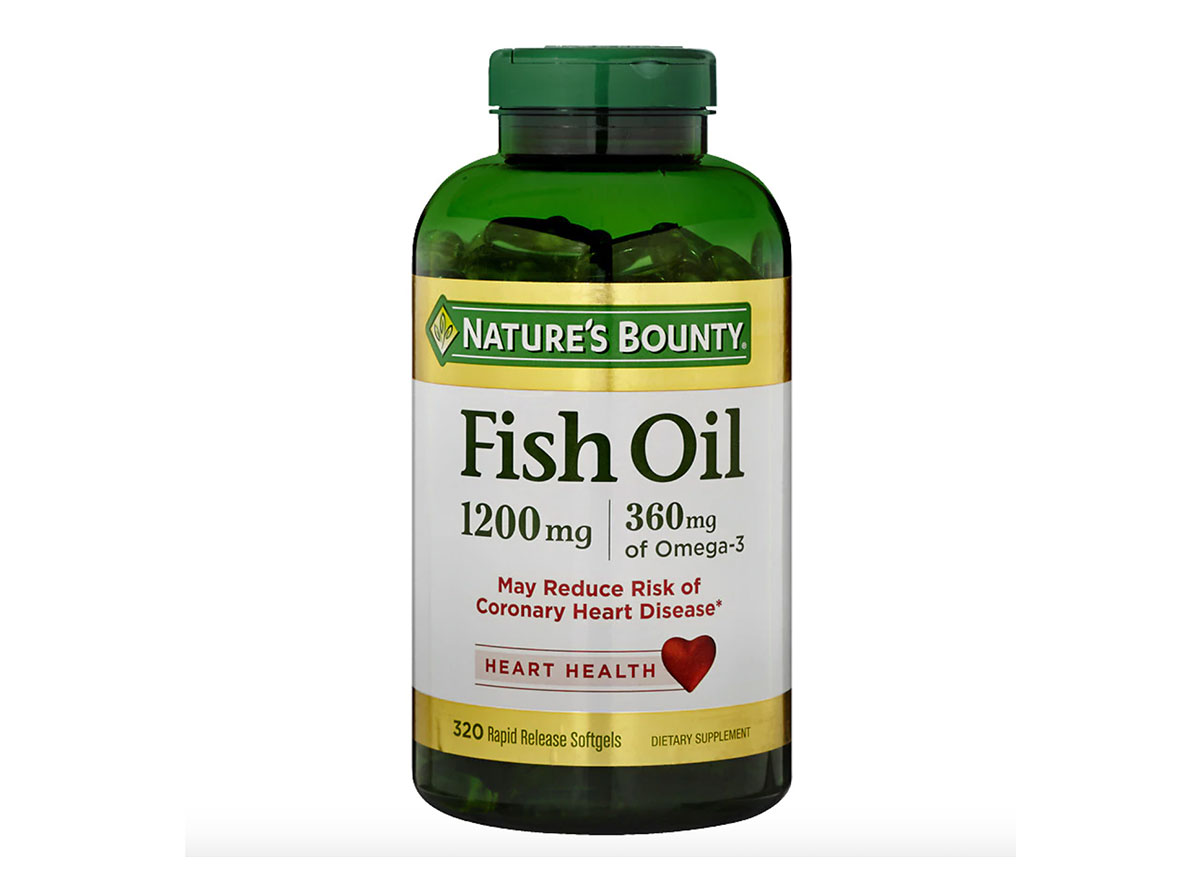 According to Kristin Gillespie, MS, RDN, taking fish oil supplements is one of the best ways to keep inflammation at bay.
"Omega-3 fatty acids, which are found in fish oil supplements—as well as a variety of different foods—have been shown to have anti-inflammatory effects," she explains. "They do this essentially by reducing the production of cytokines and other proinflammatory substances within the body."
This particular supplement packs a high concentration (980 milligrams) of 70% omega-3 fatty acids, which play an important role in heart and bone health. And for added peace of mind, Nature's Bounty Fish Oil goes through a special purification process to eliminate mercury. The best part? These capsules are coated to minimize odor, so you won't have to worry about those unpleasant fish burps.
Regardless of whether or not you're not a Costco member, don't forget to check out the Best Supplements to Take Every Day, According to a Dietitian
Vital Proteins Collagen Powder (Unflavored)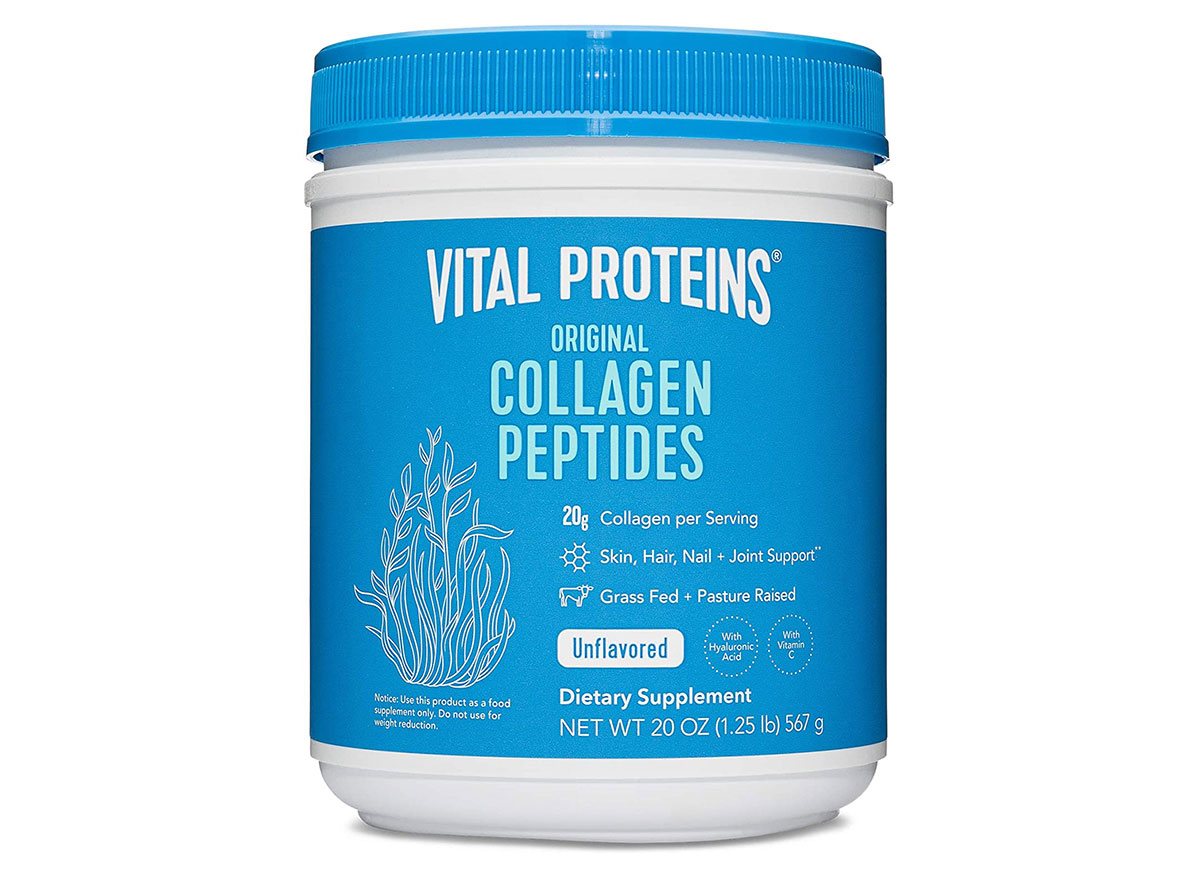 According to Worthington, collagen peptides contain amino acids that help to rebuild the gut lining, and getting in that extra collagen protein can also help stabilize your blood sugar and cortisol levels throughout the day. Not to mention, collagen is a key component of connective tissues, so it's great for your complexion, joints, ligaments, and tendons.
"As Hippocrates once said, 'all disease begins in the gut,'" says Worthington. "When you take into account that nearly 70% of the immune system is in the gut and that many processed foods affect the integrity of the gut lining (leading to food sensitivities and poor immune function), adding in some collagen to your morning latte or smoothies isn't such a bad idea."
This one also happens to be a top pick for Diana Gariglio-Clelland, RD for NextLuxury.com.
"This popular powdered collagen can help improve skin's hydration and elasticity, helping to slow the signs of premature skin aging," she says. "The powder dissolves easily into hot beverages such as coffee, and provides a hefty 10 grams of filling protein per scoop."
You can add this paleo- and keto-friendly supplement to everything from protein shakes to a bowl of oats, and since it's unflavored, it'll blend right in.
Qunol Turmeric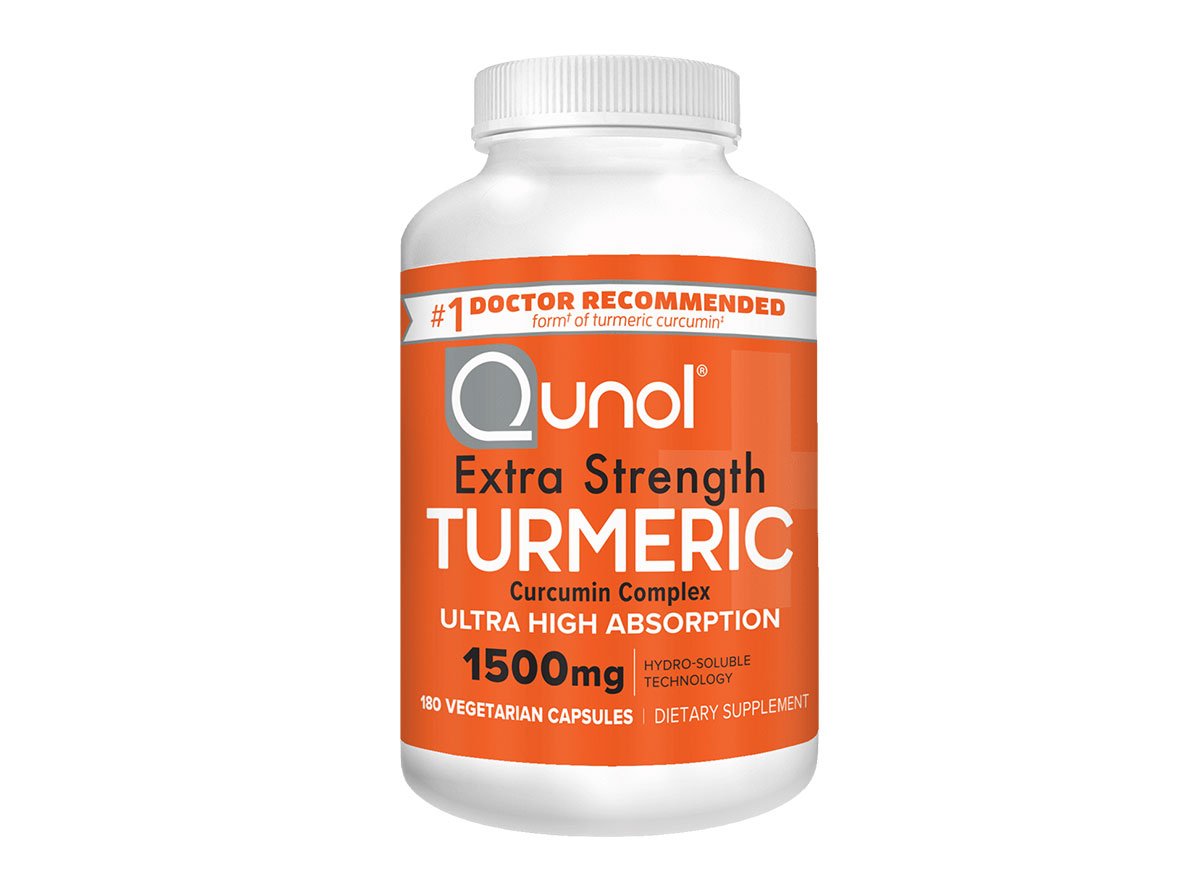 "Turmeric has powerful anti-inflammatory properties and has gained a lot of popularity in recent years as a supplement," says Gariglio-Clelland. "This turmeric also contains piperine, the active ingredient in black pepper which has been proven to boost the absorption of turmeric by 2000%."
In addition to containing black pepper for enhanced absorption of the antioxidants, this patented supplement also offers a whopping 1500 milligrams of curcumin with 95% curcuminoids—the compounds in turmeric that are known for keeping inflammation under control.
youtheory Turmeric Extra Strength Formula
6254a4d1642c605c54bf1cab17d50f1e
Speaking of turmeric, this potent supplement is Worthington's top pick, in part because it uses the most clinically researched turmeric extract.
"Supplementing with turmeric that contains a high dose of curcuminoids can help ease inflammation associated with chronic pain and digestive inflammation," says Worthington. "The Youtheory Turmeric contains 95% curcuminoids, 20 times higher than the average turmeric powder, and even contains black pepper in it, which increases absorption of turmeric. These are the qualities I look for when recommending a superior turmeric supplement."
Pro tip: to further increase your absorption, Worthington recommends making a turmeric latte with coconut oil in it.
"Because curcumin is fat-soluble, consuming it with some good fats can increase the benefits," she adds.
Natural Vitality Calm Magnesium Citrate Powder
With an impressive 325 milligrams of magnesium per serving, a delightful raspberry lemon flavor, and a smooth formula that mixes well in a wide variety of beverages, it's no surprise that this supplement comes highly recommended by Lauren Harris-Pincus, MS, RDN, founder of Nutrition Starring YOU and author of The Protein-Packed Breakfast Club.
"Magnesium is needed for over 300 chemical reactions in the body and most of us don't consume enough through food," she explains. "Aside from cardiovascular, brain, and nervous system health, magnesium also supports healthy bones, muscles, and blood pressure levels. And magnesium is calming, so I usually suggest consuming this effervescent drink an hour before bed for a drug-free way to help you relax for sleep."
Priced only for members at Costco.
Nature Made Vitamin D3
Did you know that a staggering 40% of adults in the US have a vitamin D deficiency? That's a glaring problem, since this vitamin plays a key role in bone health, cell growth, immune function, glucose metabolism, and inflammation reduction, as well as warding off osteoporosis. Very few foods, other than fatty fish, are natural sources of vitamin D—which is why it can be important to add a supplement to your diet.
"Costco is a great place to stock up on Vitamin D3 because quality and absorption are similar from brand to brand, so there's no need to spend extra for something higher end," says Michelle Shepherd, RD at Westcoast Nutrition. "You can save those dollars for an Omega-3 supplement, where the brand and where you buy it affects its quality."
This USP-verified supplement, which happens to come from the #1 pharmacist recommended vitamin and supplement brand, contains 1,000 IU (25 mcg) of vitamin D3, which is more than the recommended daily value for adults.
Get even more healthy tips straight to your inbox by signing up for our newsletter! After, read these:
Rebecca Strong
Rebecca Strong is a Boston-based freelance health/wellness, lifestyle, and travel writer.
Read more about Rebecca