10 Costco Items Shoppers Can't Stop Buying
Costco fans have spoken, and these are the best of the best.
Costco shoppers are an elite group of people who can not only adequately handle shopping in a warehouse with a giant cart (seriously, it's so hard), but know Costco products so well that they've become experts. So we trust the hardcore shoppers when they recommend products that they love and continue to buy over and over again. Whether it's their favorite frozen meals or the best sweet treats the big-box store has to offer, there is a definitive list of items Costco shoppers love and pick up every trip.
We've got 10 Costco items shoppers can't stop buying, and while the list could go on and on, we think Costco's biggest fans will agree that these 10 are the best of the best.
Put these items on your grocery list, but keep others like the Costco Foods You Should Always Avoid, According to Nutritionists off.
Brown Sugar Boba Ice Milk Bars
Boba remains an incredibly popular — though incredibly polarizing — little treat. The tapioca pearls that are often found in milk tea can also be found in these ice milk bars at Costco. Shoppers were thoroughly distraught when the Boba shortage caused these bars to leave freezer shelves, but alas, they're trickling back in … and flying right back off the shelves again.
Related: To get all the latest Costco news delivered right to your email inbox every day, sign up for our newsletter!
Just Bare Lightly Breaded Chicken Breast Chunks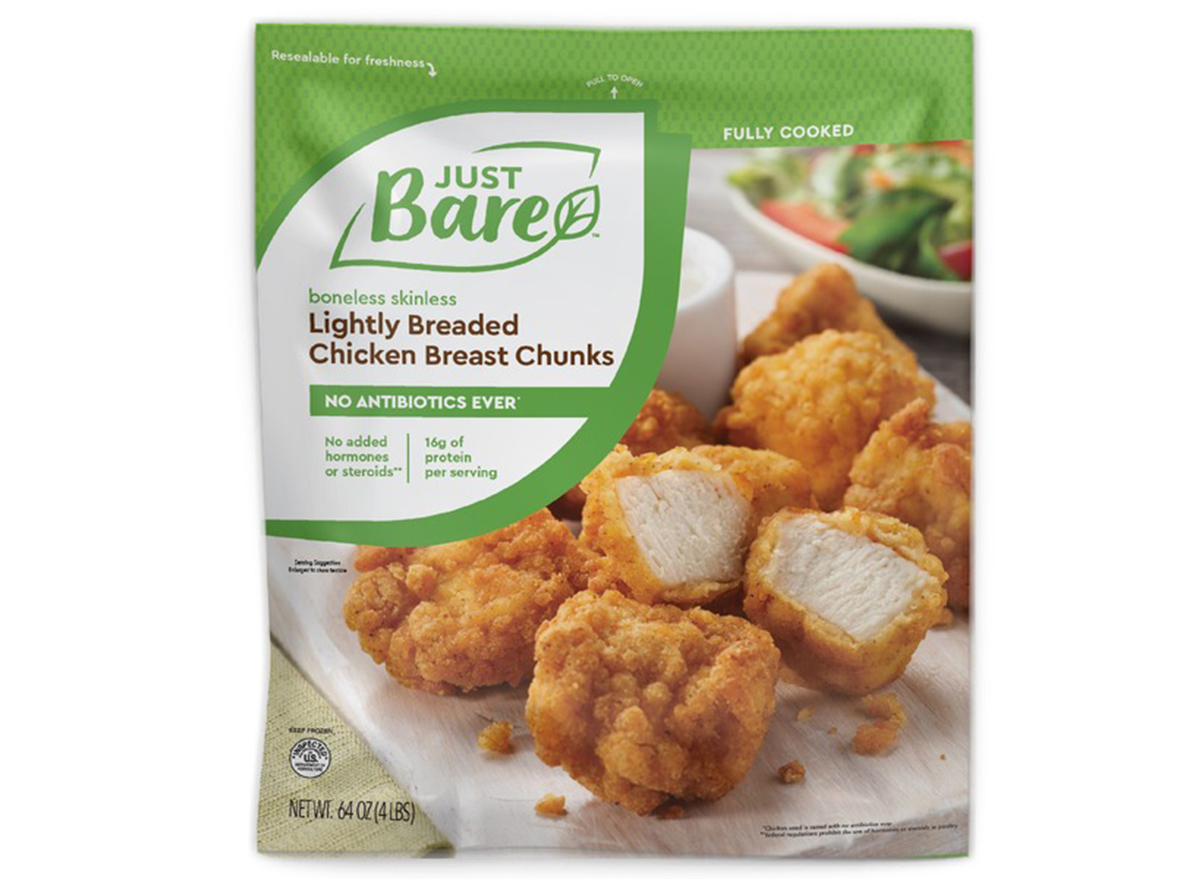 The beauty of the Just Bare Lightly Breaded Chicken Breast Chunks is that they taste just like Chick-fil-A chicken but clock in at a fraction of the price. Plus, you save yourself a trip to the fast-food joint when you have a box of these in the freezer. These are well-loved by Costco shoppers and find their way into many a home.
Eli's Cheesecake S'Mores Squares
Part of why Eli's Cheesecake S'Mores Squares are so popular is simply because of their versatility. The frozen treats can be enjoyed frozen, at room temperature, or warmed up like a traditional s'more. Plus, let's be real, who doesn't love a s'more?
In other news, Costco is also selling a s'mores kit that makes 18 treats for under $10.
Kirkland Peanut Butter Pretzels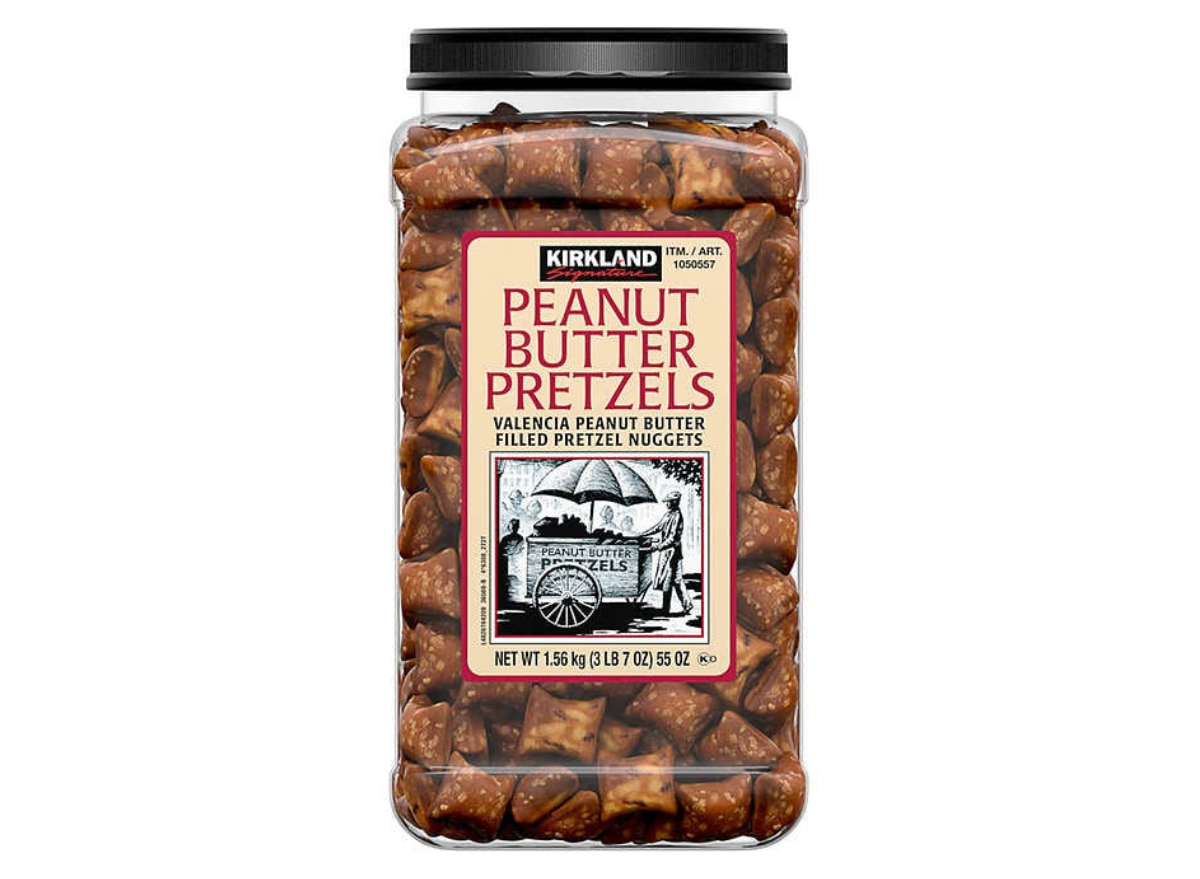 It's a good thing the Kirkland Peanut Butter Pretzels come in such a huge container, because it's extremely difficult to stop eating them. The bite-size sweet and salty treat are the perfect snack option for on the go, while sitting at home, and literally any time in between.
Sheila G's Brownie Brittle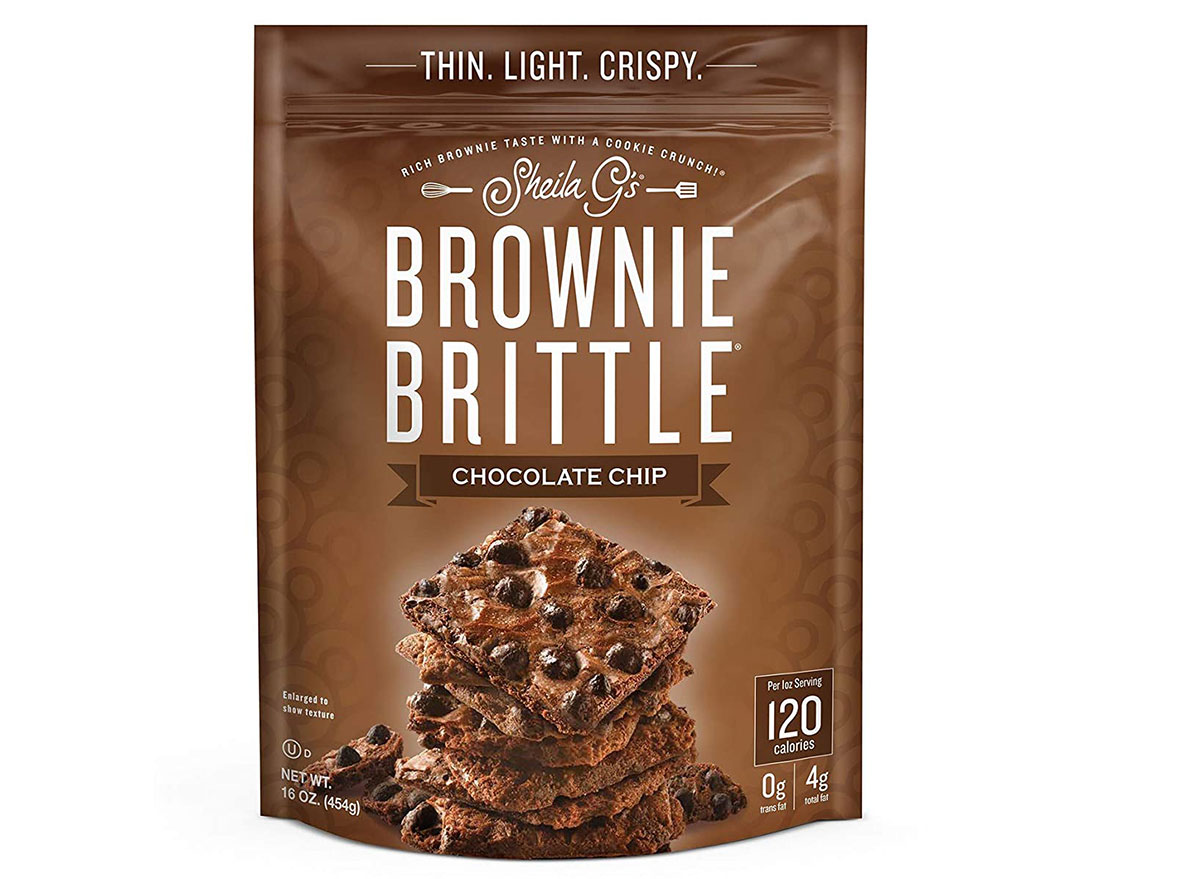 It doesn't matter that you can get this brownie brittle elsewhere — everything tastes better when it comes from Costco. Shoppers have been obsessing over this delicious dessert-snack hybrid for a while, so it's a good thing it's a staple on many Costco shelves.6254a4d1642c605c54bf1cab17d50f1e
Raspberry Crumble Cookies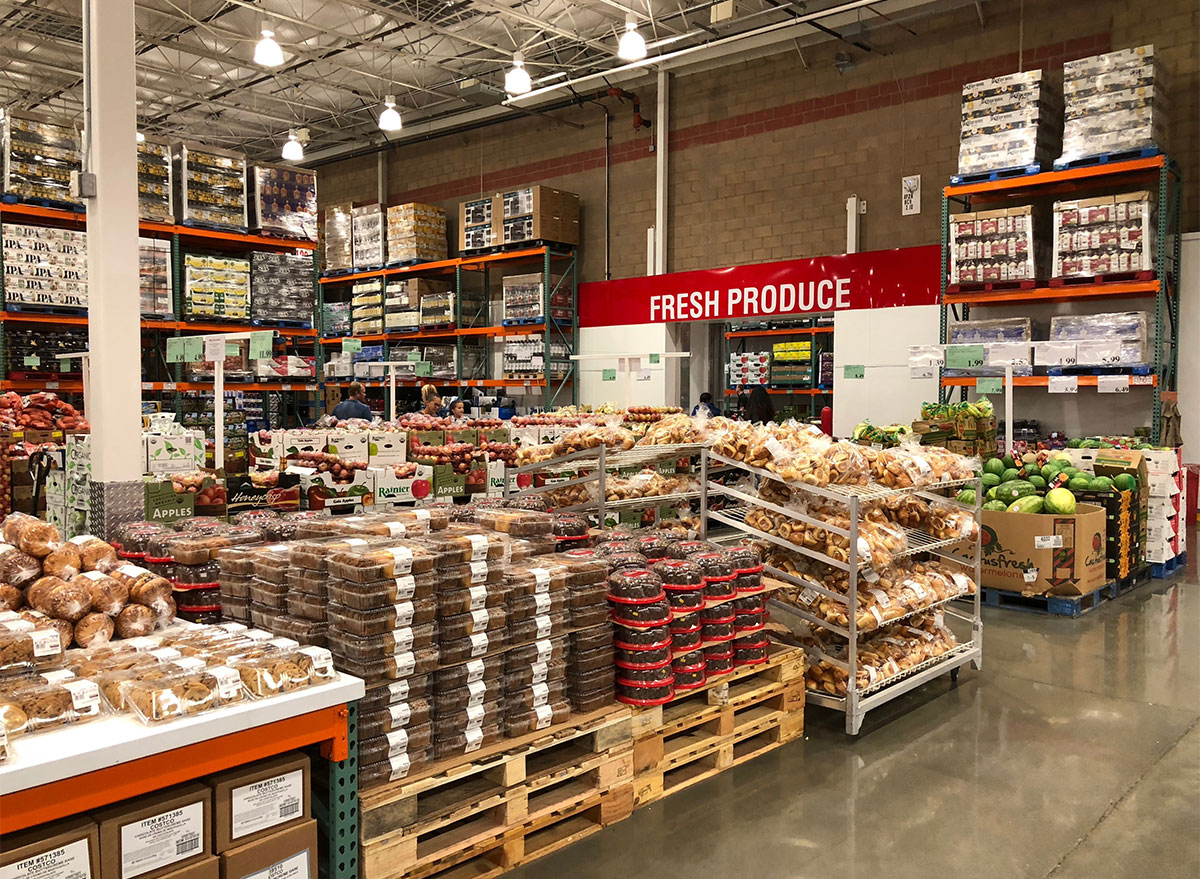 When we say Costco shoppers are truly in love with these cookies, we mean it. You can find the raspberry crumble cookies in the bakery section, and if you haven't tried them already, prepare to meet your new favorite cookie. They're a cross between a pastry and a cookie, and shoppers just can't stop scarfing them down.
Related: 6 Costco Bakery Favorites You Can Get Right Now
Brazi Bites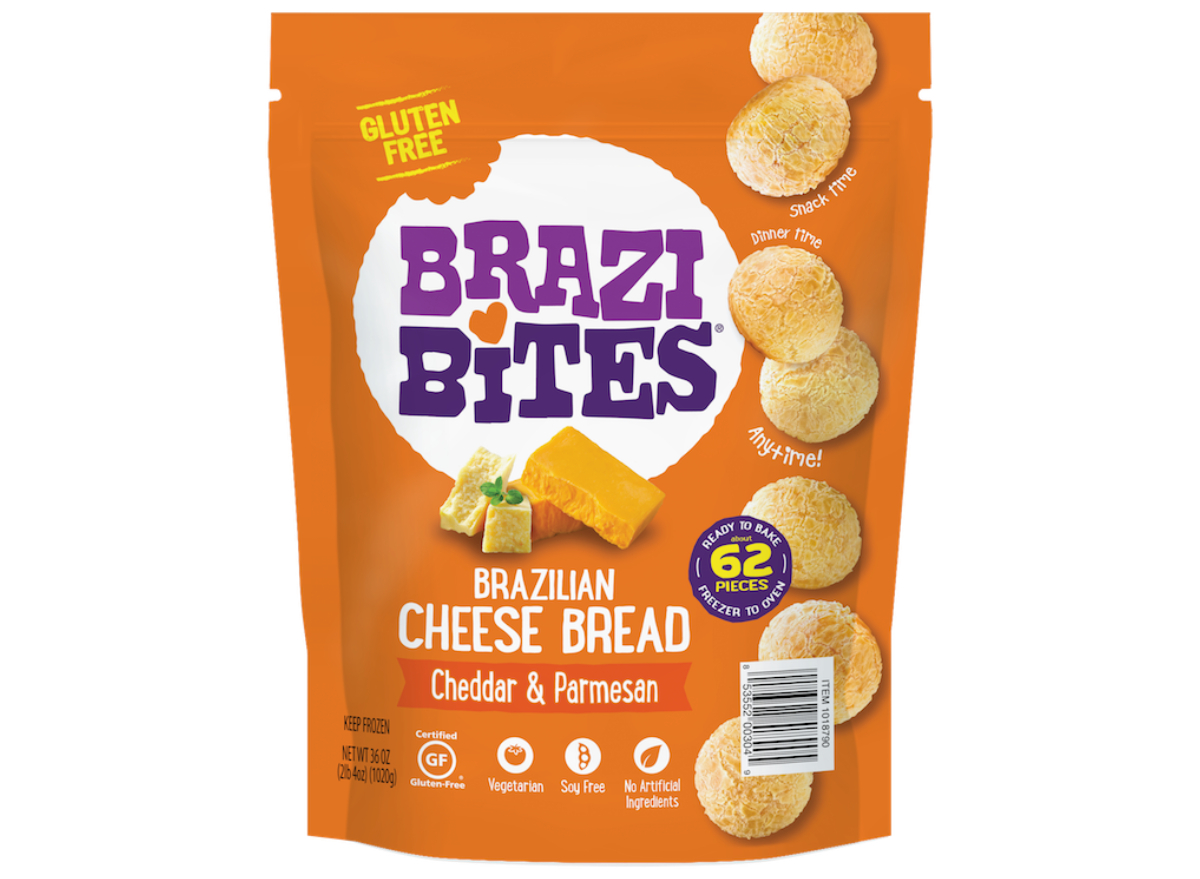 The thing about Brazi Bites — which are a crunchy, cheesy, bread-y cracker — is that you can't stop munching on them. Before you know it, you've reached the bottom of the bag and your tummy is happy and you're on your way back to Costco for another bag … or four.
Kirkland Dark Chocolate Covered Mangoes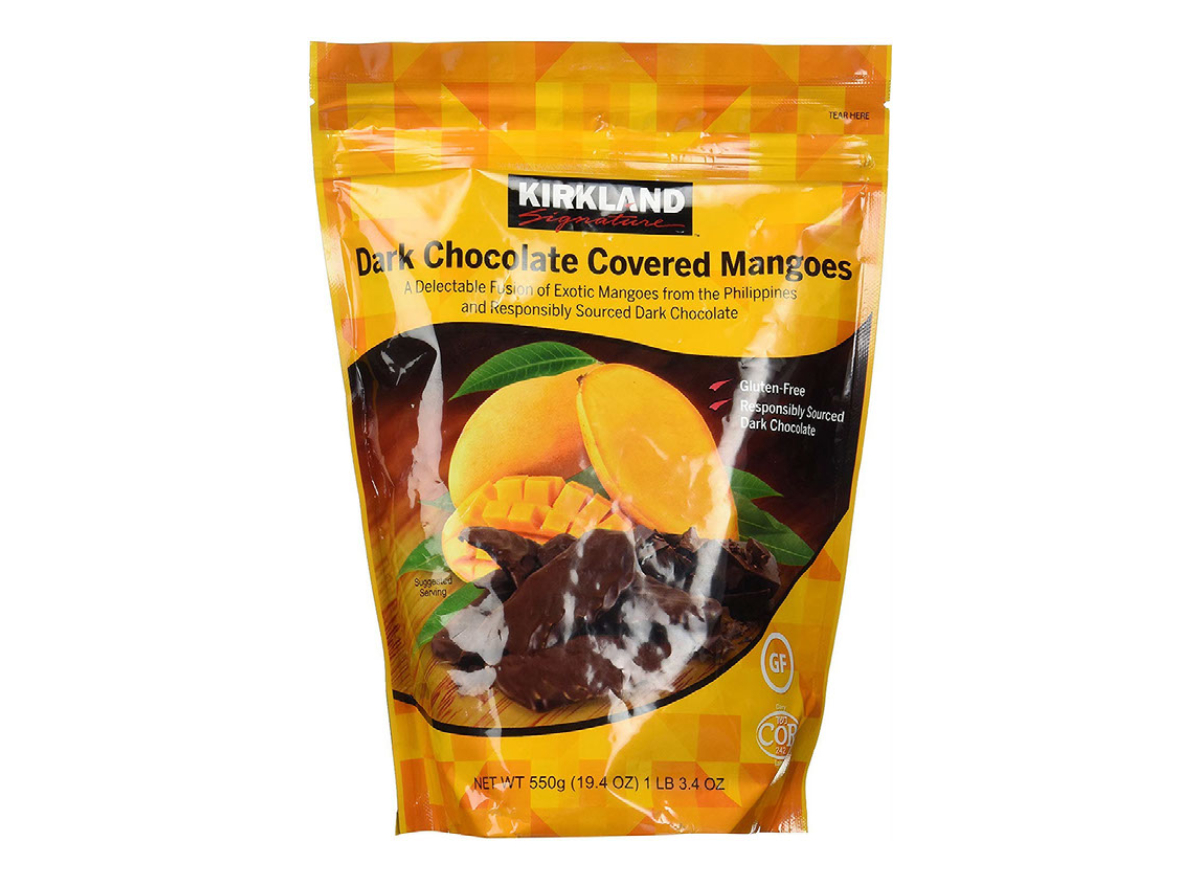 This snack is basically dried mango but better because it's dipped in chocolate. Costco stores seem to have trouble keeping these on the shelves, because customers rave on social media and Reddit any time they're spotted in a store. That means if you see them at your local warehouse, you have to buy them!
Kirkland Chicken Bakes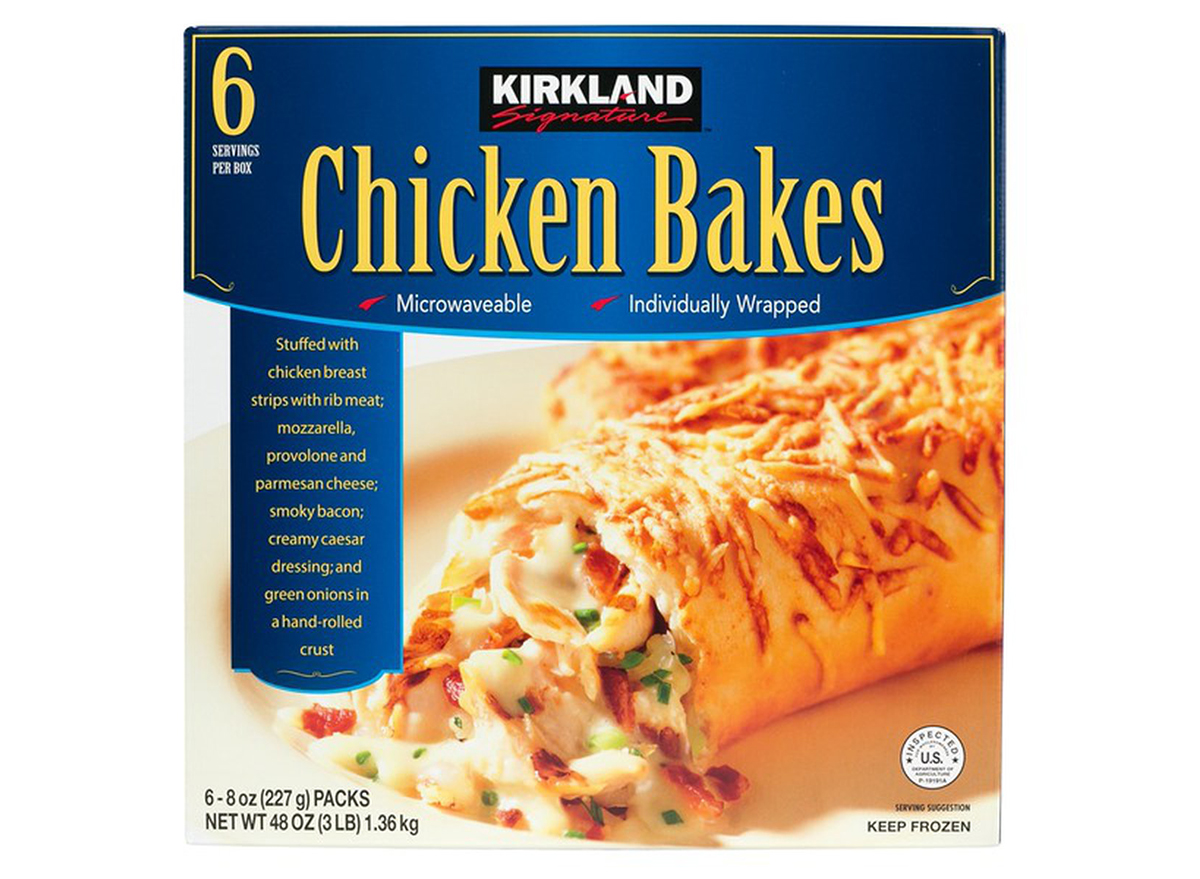 Yes, grabbing a chicken bake at the food court is one of the best things you can do during a trip to Costco, but having a stash in the freezer is nearly as good. The staple frozen meal has long been loved by Costco shoppers because it's a way to bring home one of Costco's best to eat anytime.
And right now they are in fact back at the food court—along with several other favorites!
Sanders Dark Chocolate Sea Salt Caramels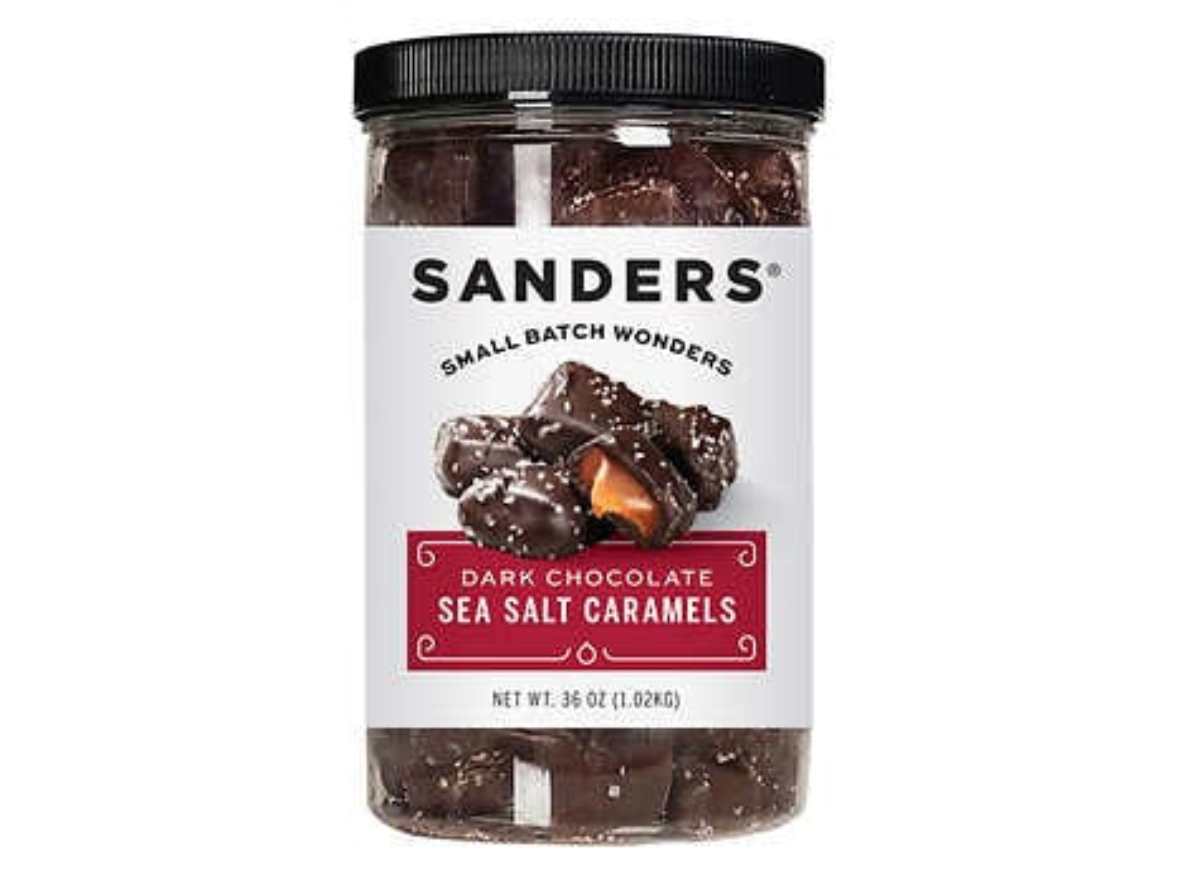 We'll be frank here. If you only ever purchase one item from Costco ever again, let it be these. These gooey chocolates have just enough salt to punch up the flavor and are so rich. They also come in milk chocolate, but we can't recommend the dark chocolate enough. These are very very well-loved in the Costco fan community, and for good reason. They're absolutely scrumptious.
In other news, Costco Says These 8 Items Are About To Get More Expensive.
Hedy Phillips
Hedy is a freelance writer with years of experience covering buzzy food trends, wellness, and weight loss.
Read more about Hedy