This Is the Best Time to Shop at Costco
Want to skip the crowds? Here's when to go!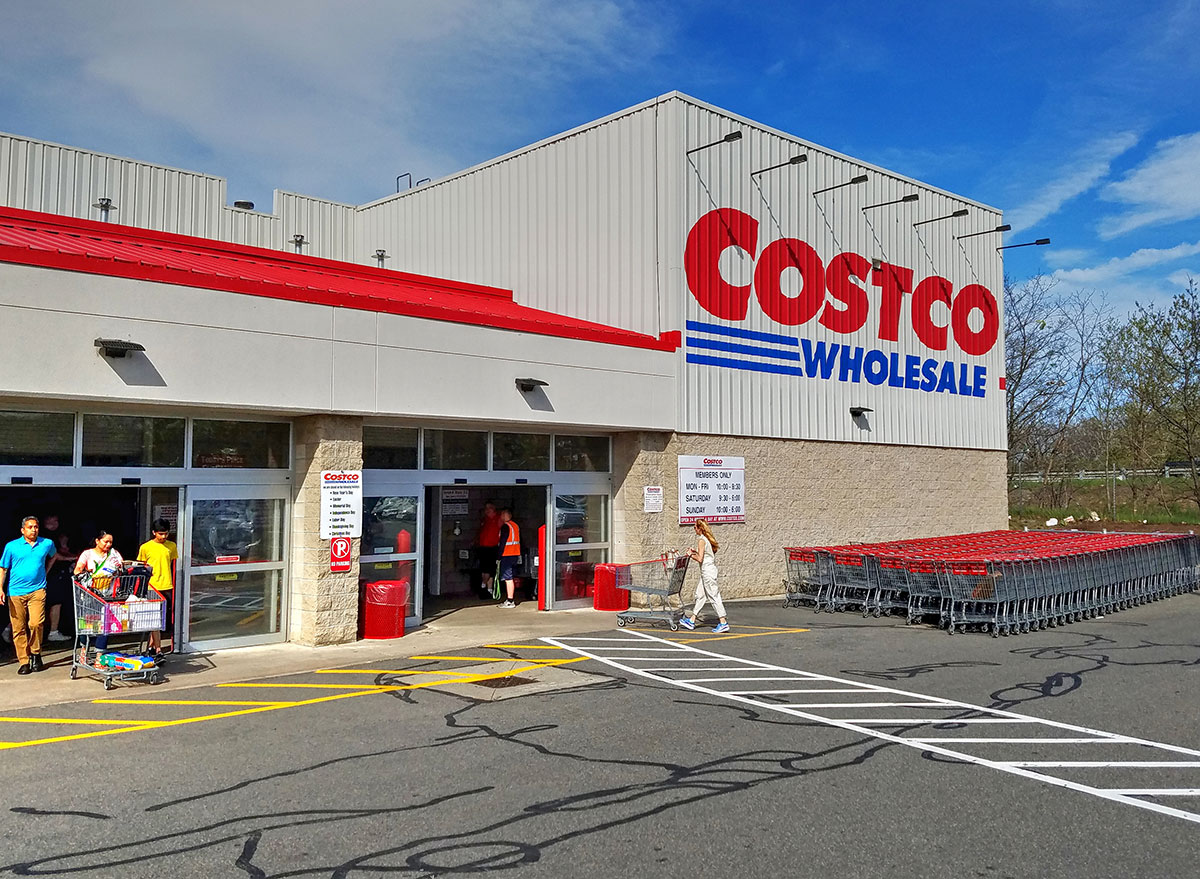 Given that Costco is one of the most popular grocery stores in America, it almost seems like a given that your local Costco warehouse will always be flooded with customers. People zooming in-and-out of "action alley" looking for deals, peeking into the frozen food section for any new goodies, or even hopping in the food court line for a quick lunch. It's likely you are hitting up the store at some of the busier times of the week—like in the late afternoon after traditional working hours, or on the weekends as people are stocking up for the week ahead. The key is to go to Costco during the not-so-busy hours of the week, which is why we designated weekday mornings to be the absolute best time to go shop at Costco.
As a given, Costco is less busy during weekday mornings because a majority of people will be working during that time period. It's likely that the earlier you go in the morning, the fewer people you will see pushing carts down the aisles.6254a4d1642c605c54bf1cab17d50f1e
However, if you want to get the full Costco experience and still avoid the crowds, we would say the best time to shop at Costco would be around 10:30 a.m. on weekdays. Why? Because if you are at all interested in trying some of those famous samples, you'll want to be in Costco when they start to come out. (Related: Costco Foods You Should Always Avoid, According to Nutritionists)
The food samples at Costco disappeared for a small period of time because of COVID-19 restrictions, but they are back in full swing—and you don't want to miss out. Samples are typically served at Costco between 11 a.m. and 1:30 p.m. during the day. The timing could vary from Costco to Costco, but generally, this is the time that you can expect samples to be served at the warehouse.
Not only do weekday mornings mean fewer crowds, but it also means first pickings at all of the samples that are displayed. You can stop into Costco around 10:30, do any of the shopping you need to get done, then hit a few sample carts to try some delicious foods before checking out—and before the rest of the sample-loving crowds roll in.
Plus, if you're lucky, some Costco employees start setting up their stations before the 11 a.m. start time. You may even be able to snag a sample—or two—while you shop before, making it even easier to escape the busy crowds by 11 a.m.
So if you find yourself with a free morning during the week and need a few groceries, stop into your local Costco and enjoy a quieter, less crowded warehouse. And if you don't know what to buy, here are 8 Costco Buys That Are "Flying off the Shelves" for Summer's Kickoff, Customers Say.
Get even more grocery shopping tips straight to your inbox by signing up for our newsletter!