The Best Wine Shop in Every State
Here's the best place to learn about, taste, and pick up wine in your area.
As more Americans choose to drink wine, they are branching out from safe choices and exploring different regions and varietals. That means skipping the grocery store and heading straight to a wine shop that offers tastings, unique options, and personal attention. They are also looking for locally-owned and operated spots with a knowledgeable staff that can demystify the many bottles, varietals, and, most importantly, help them find the right wine for the right price. Here is the definitive list of the best shop to pick up wine for any occasion in every state, based on reviews, local preferences, and past wine purchases. Hey, it's 5 o'clock somewhere!
Plus, if Costco is your spot for wine, check out 6 Things You'll See at Costco This Year. 
ALABAMA: The Vintage Wine Shoppe in Birmingham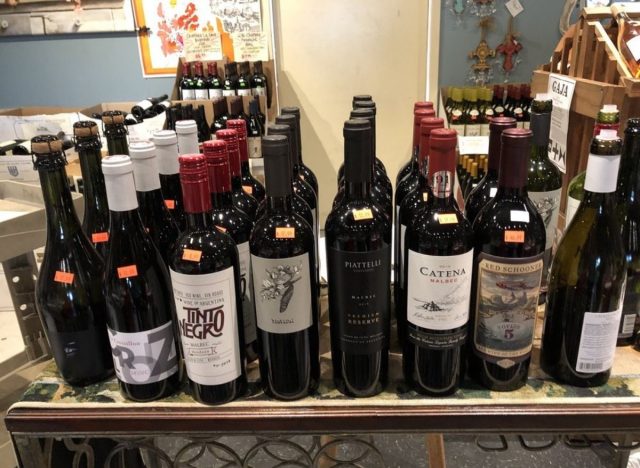 Locals praise this long-standing shop for offering "a huge selection, great service, and free weekly wine tastings," and their under $15 options are robust.
ALASKA: Anchorage Wine House in Anchorage
With a knowledgeable staff, and deep community involvement – they're offering tastings to benefit the Anchorage Symphony Orchestra—and a nice lineup of local Alaskan wines, this store is worth seeking out.
ARIZONA: Hidden Track Bottle Shop in Phoenix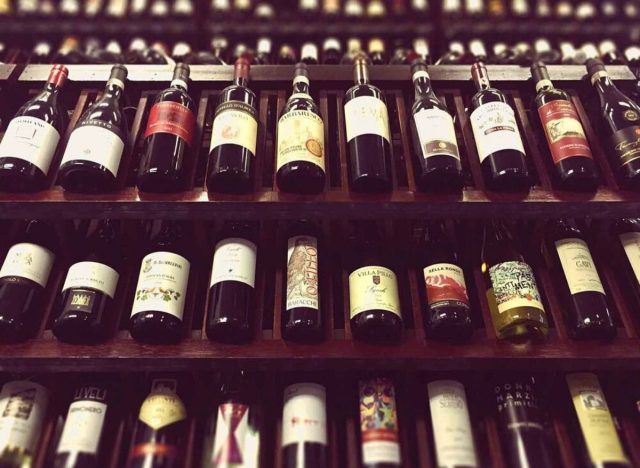 This wine shop promises wines that "extend beyond what you'll find in chain retail and grocery stores," and a killer two-tier wine club that starts at just $25 for two bottles of wine a month, free tastings, first look at new selections, and a 12% discount.
ARKANSAS: Stratton's Market in Little Rock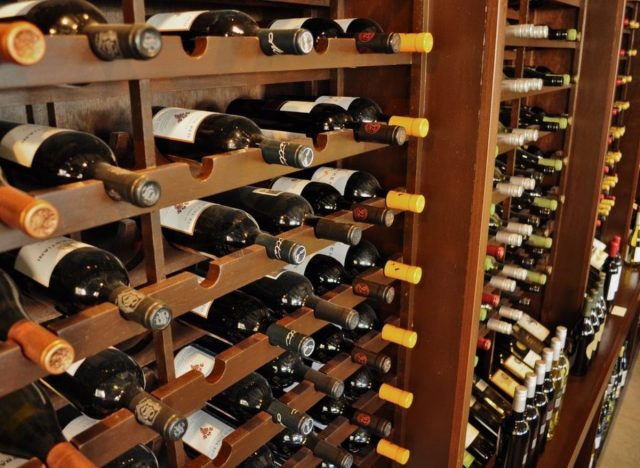 This hip little downtown market has all the provisions you need for a fun night in, and that includes a tidy little wine selection—along with snacks and small grocery items— with spot-on recommendations from the staff.
CALIFORNIA: Bottle Bacchanal in San Francisco
This woman-owned shop draws in locals for its wine and cocktail clubs, regularly scheduled events (just check their Instagram), a beautifully curated selection that's heavy on natural wines, and commitment to highlight women and BIPOC producers.
COLORADO: Mondo Vino in Denver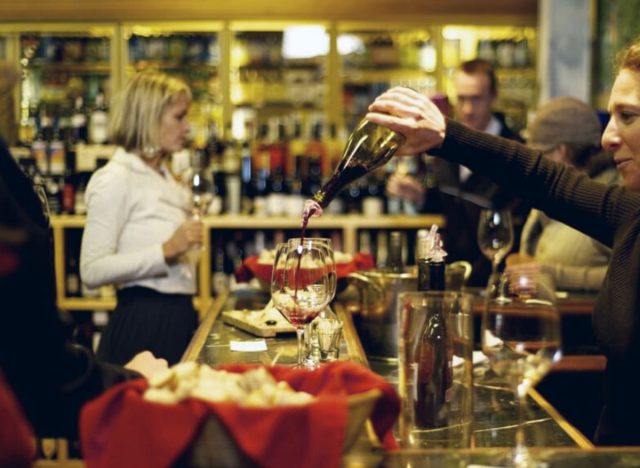 While it's known as a beer town, Denver has some excellent stops for wine lovers, and Mondo Vino is the best; offering a wine club with discounts, unusual bottles, and a selection of local liquors.
CONNECTICUT: Spencer & Lynn in Mystic and Groton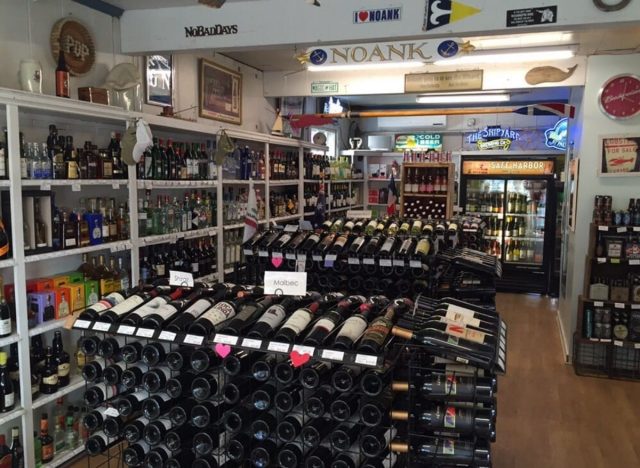 A self-described "boutique bottle shop," this duo of wine shops on the Connecticut coast keeps locals well stocked with well-priced bottles, unique vintages and runs a lovely wine dinner program with local restaurants like Shipwright's Daughter.
DELAWARE: Kreston Wine & Spirits in Wilmington and Middletown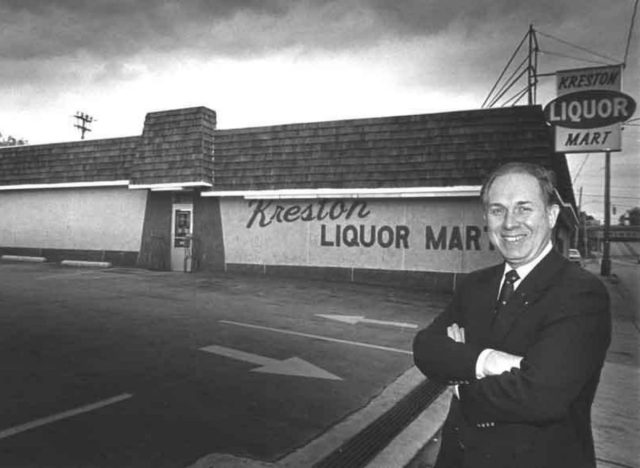 Family-owned and operated since 1933, locals appreciate the personal touch at these shops and the curation of both old and new world wines. You'll find everything from well-priced easy drinkers to first-growth Bordeaux.
FLORIDA: The Best Wine Shop in Miami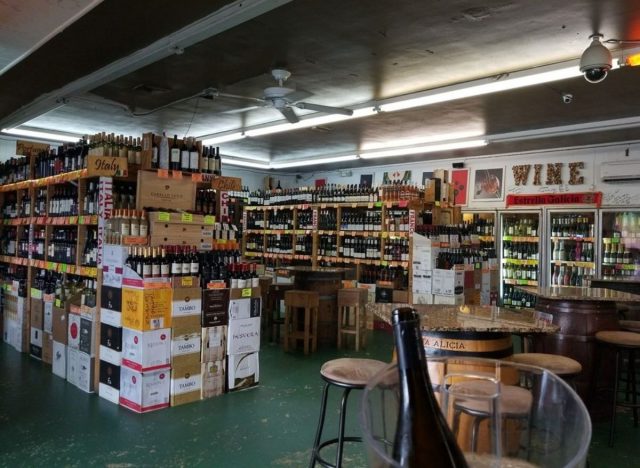 The name of this shop made it kind of irresistible for this list, but the selection of discounted vintages from South America and Europe lands it squarely. Shoppers love to try a bottle in-house with some tapas, and take a few new selections home too!
GEORGIA: Perrine's Wine Shop in Atlanta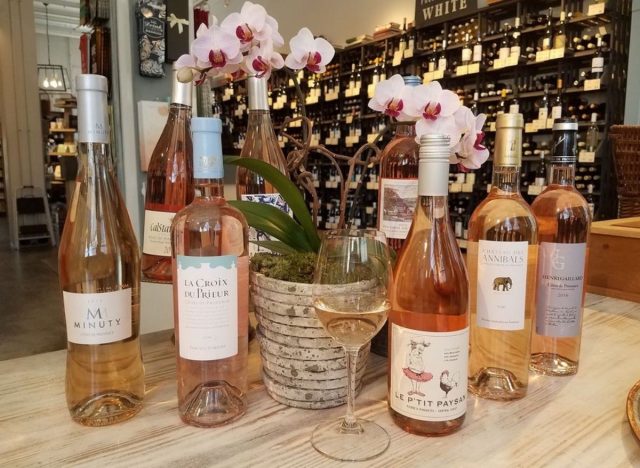 Shop owner PerrinePrieur Gallardo was raised in France, grew up with wine, and worked as a sommelier in restaurants in Paris and London. Suffice to say, she knows wine, and shares that knowledge with local shoppers.
HAWAII: Fujioka's Wine Times in Honolulu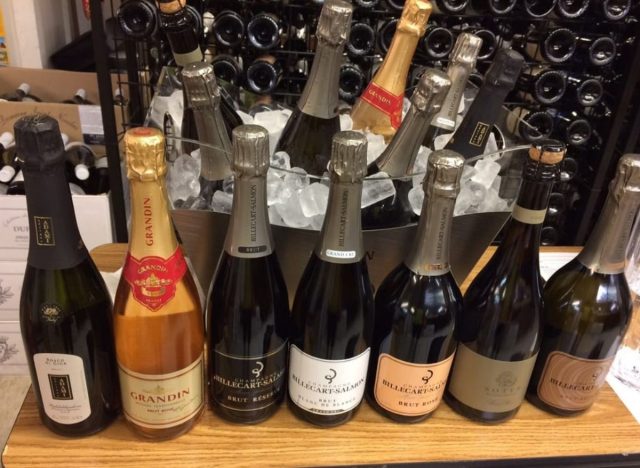 Locals love this shop, with one saying "Extremely knowledgeable staff and attentive. Best high end wine store in Honolulu." With a friendly team that can help you pick out the perfect wine, and a deep selection of sake and great prices, this is the perfect island shop.
IDAHO: City Center Wines in Boise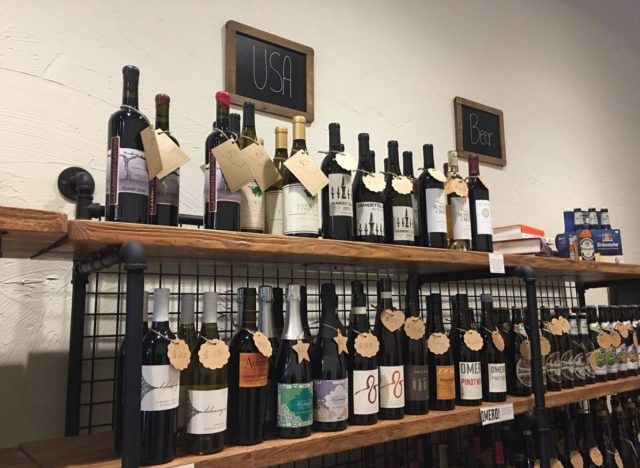 This charming, locally-owned shop is run by a team with deep knowledge who go out of their way to seek out rare bottles, run tastings and events, and a wine club.
ILLINOIS: Red & White Wines in Chicago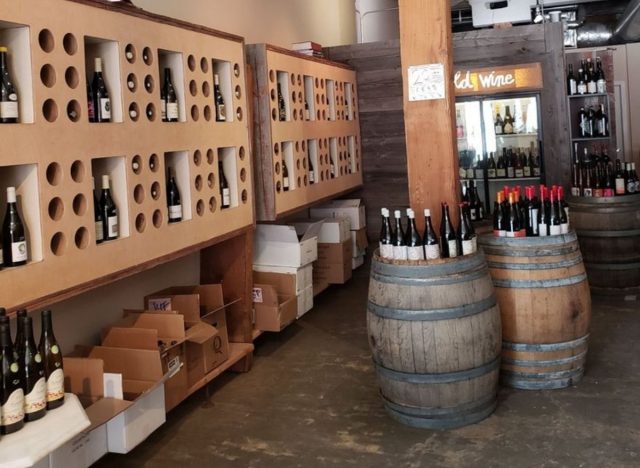 This loft-like, environmentally conscious shop is perfect for anyone looking to drink more natural wine. Specializing in natural and unusual pours, this hip shop will hook you up with something new and different for under $20. Or join their wine club, which will give you three new bottles a month.
INDIANA: The Wine Shop by Vine & Table in Indianapolis
This is the kind of shop where you can describe what you like to drink and they'll match you with a bottle in your price range, which is basically the dream. They also offer discounts on wines served during tastings and host regular events.
IOWA: The Cave DSM in Des Moines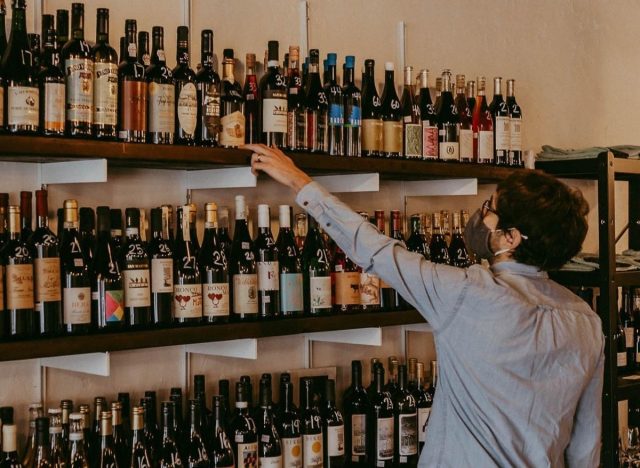 If you're looking for a quaint and cute experience, the Cave is the "Best place for natural wine in Des Moines. They do cheese plates on Friday too." Locals also rave about the well-priced bottles.
KANSAS: Beyond Napa at Rock Island in Wichita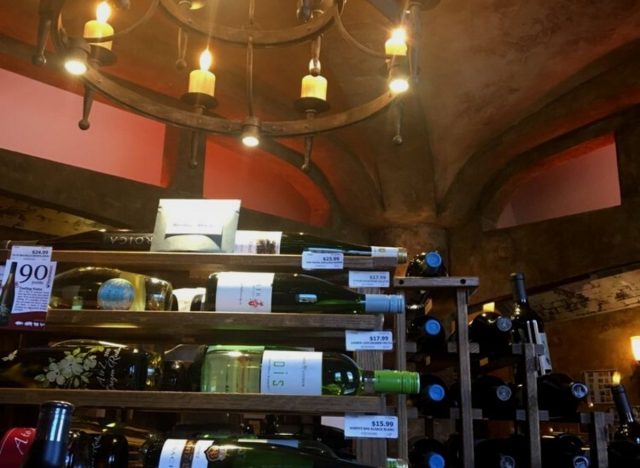 Find the perfect wine for a dinner party at this locally owned shop, which locals praise for knowledgeable staff that is happy to help novices, reasonable prices, in-store sampling, and a cozy, old-world atmosphere.
KENTUCKY: The Wine Rack in Louisville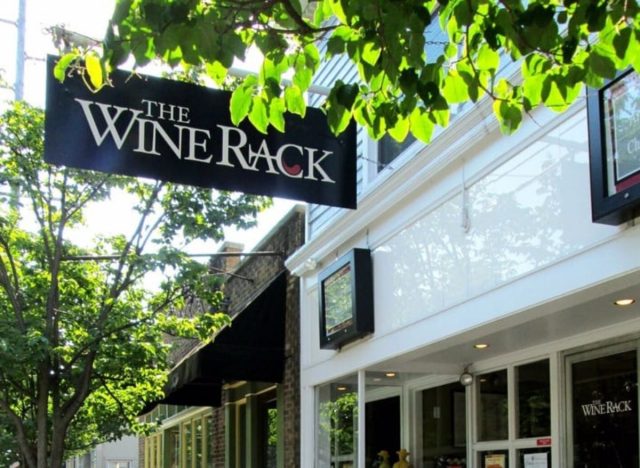 Locals agree this is the best shop in town, and with offerings like a wine club with selections by owner and sommelier John Johnson, delivery and live tasting events (in-person and over Zoom), it's easy to see why.
LOUISIANA: Faubourg Wines in New Orleans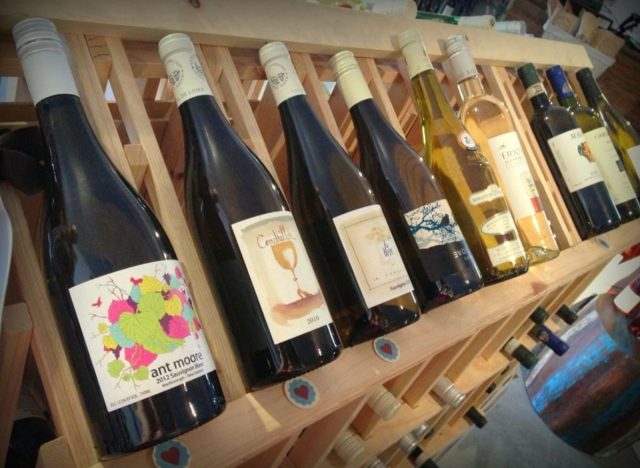 Grab a $5 pour while you're shopping for an interesting or rare wine in this chic, laid-back spot sandwiched between the Marigny and Bywater neighborhoods. The shop offers free tastings every Wednesday evening and small wine education classes when they feel inclined.
MAINE: Maine and Loire in Portland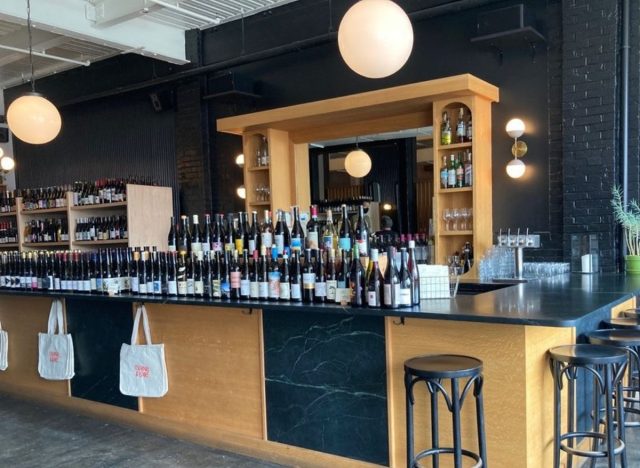 This world-class wine shop and bar is part of the reason that Portland is known for having an inventive food and wine scene. They offer the largest natural wine selection in the state, operate a by-the-pour wine counter (that's gratuity free!), and will love to kindly share insights about the wine-making process.
MARYLAND: The Wine Source in Baltimore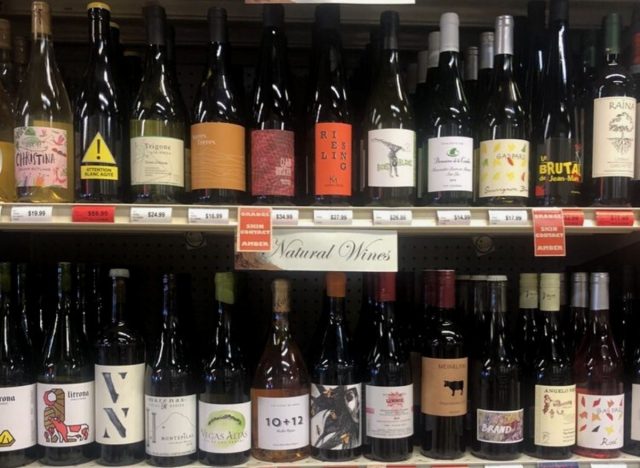 Charm City denizens love this shop for its great wine selection (including local wine and beer), gourmet cheeses, and friendly, knowledgeable staff. The sake selection is top-notch as well.
MASSACHUSETTS: Urban Grape in Boston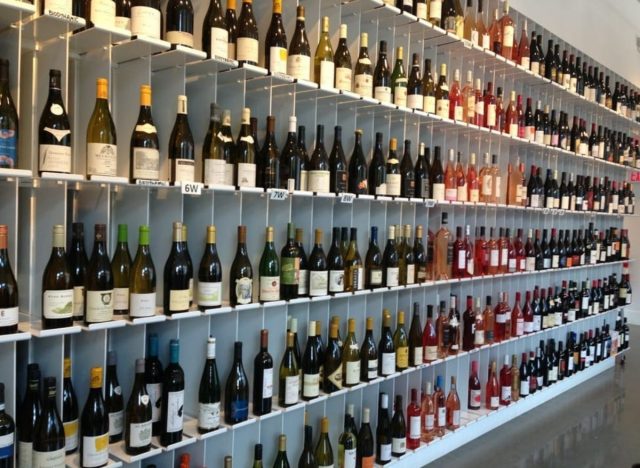 This innovative shop is a favorite of vinophiles in Boston. Owned by a local couple, they created the Urban Grape Wine Studies Award for Students of Color, which helps young people of color advance their wine education. They also curate excellent bottles, offer free tastings, in-store events—and you can book a somm from the store for your event!
MICHIGAN: House of Pure Vin in Detroit
This wine shop has some of the most interesting selections in the city with lovely staff, a wine club and they often host unique tasting events. You can also drink wine outside in igloos!
MINNESOTA: Henry and Son in Minneapolis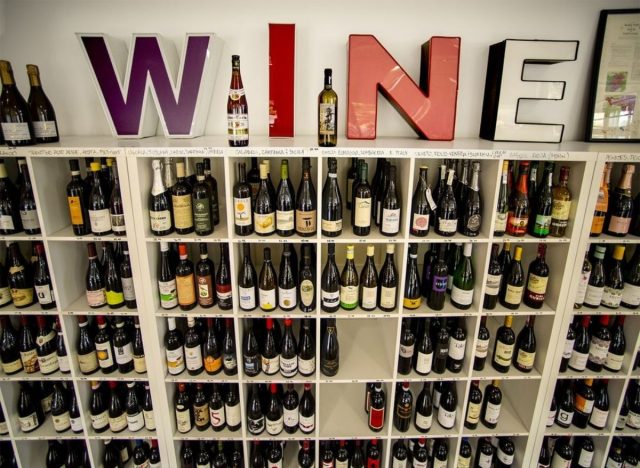 The Minneapolis wine scene has come a long way, with shops and restaurants full of unique bottles. For unique finds from independent producers, this shop showcases an ever-changing selection of around 500 wines from French to local sips.
MISSISSIPPI: Maisano's Fine Wine & Spirits in Ocean Springs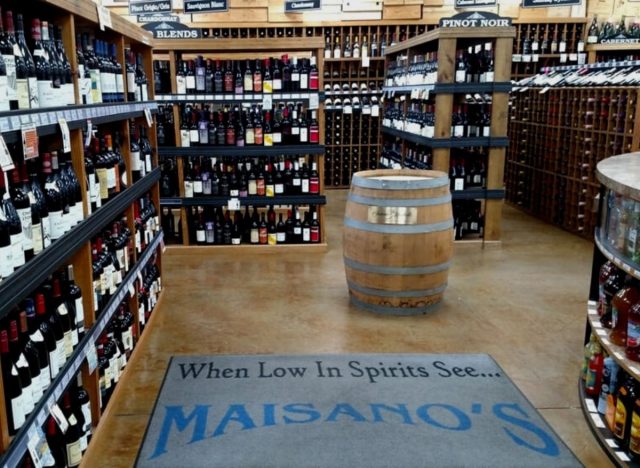 Open since 2005, this family-owned shop is loved by locals for the selection, and the staff will order anything unusual you're looking for. The shop also carries a full selection of spirits, with a focus on bourbon.
MISSOURI: Cellar Rat Wine Merchants in Kansas City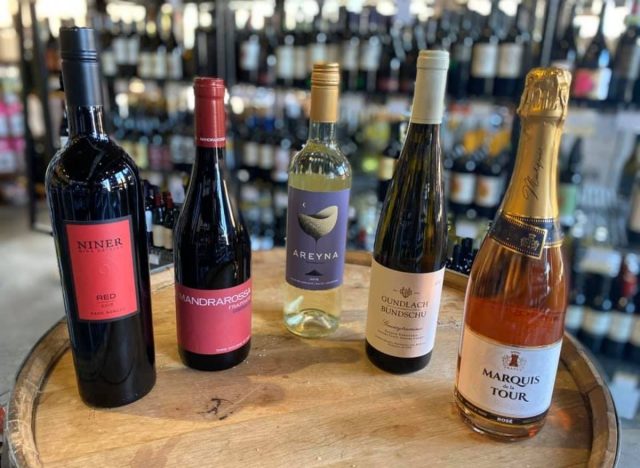 This boutique wine seller promises that each bottle is tasted and selected by their knowledgeable staff, offers multi-tiered wine club options, and hosts fun tasting events.
MONTANA: Missoula Wine Merchants in Missoula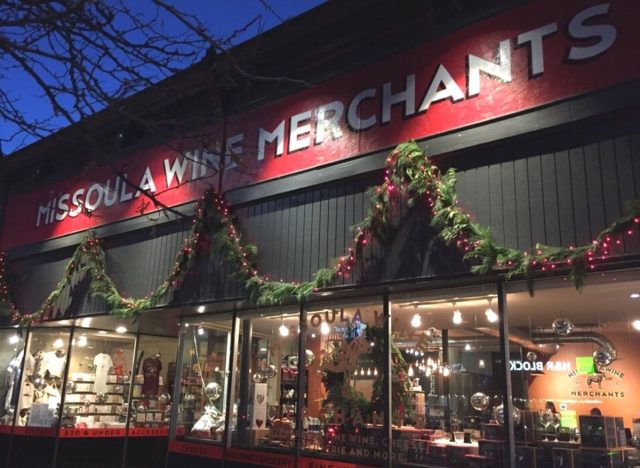 Locals love this shop, with one writing, "The staff are super helpful without being pushy. They seem genuinely knowledgeable and enthusiastic about their selections, and eager to pair you with a bottle that matches your taste and budget." Additionally, they offer tastings and private events.
NEBRASKA: Old Vine Wine & Spirits in Omaha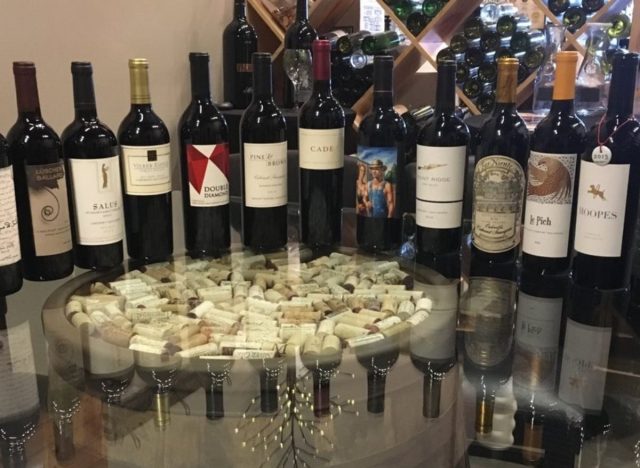 This cozy, award-winning shop is a local treasure that offers a nice selection, wallet-friendly prices, a wine club, and events.
NEVADA: Valley Cheese and Wine in Henderson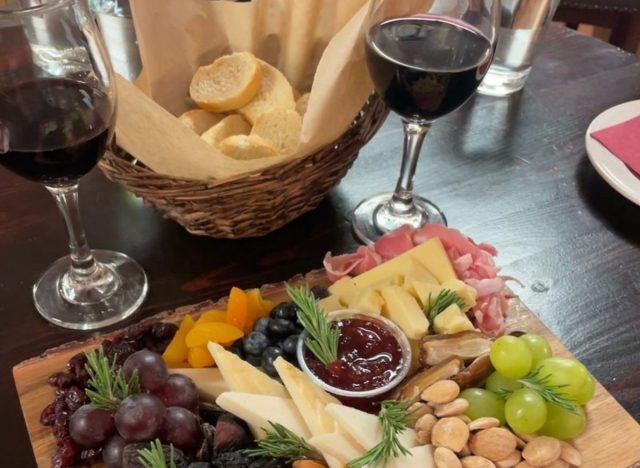 Specializing in wine, handmade cheeses, and cured meats, this shop has everything you need for a perfect night in—plus it offers wine classes.
NEW HAMPSHIRE: WineNot Boutique in Nashua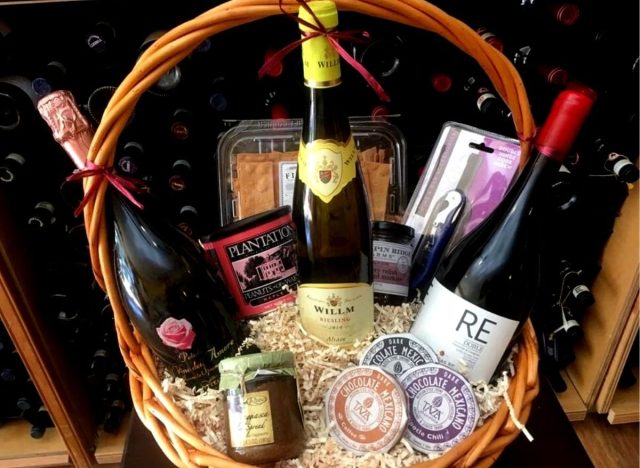 A locally-owned, award-winning shop, WineNot has been selling bottles for over 12 years. They offer a stellar collection of wines, a rewards program for frequent shoppers, and complimentary tastings every Friday and Saturday.
NEW JERSEY: Amanti Vino in Montclair and Morristown
You can't go to Jersey without trying Italian wines, and this award-winning shop has plenty—as well as selections from around the globe. They offer wine and beer clubs, weekly tastings, and specialty wine classes.
NEW MEXICO: Kokoman Fine Wines & Liquor in Santa Fe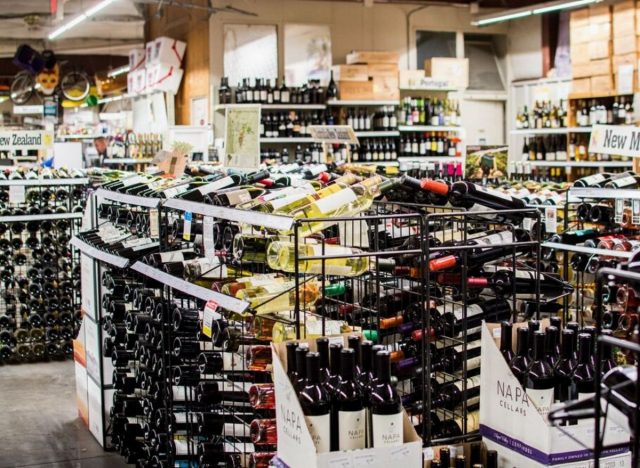 With over 4,500 wines on the shelves, you're sure to find the right wine for any occasion at this shop. They also have a temperature-controlled cellar filled with fine wines and offer guided tastings on Saturdays.
NEW YORK: Chambers Street Wines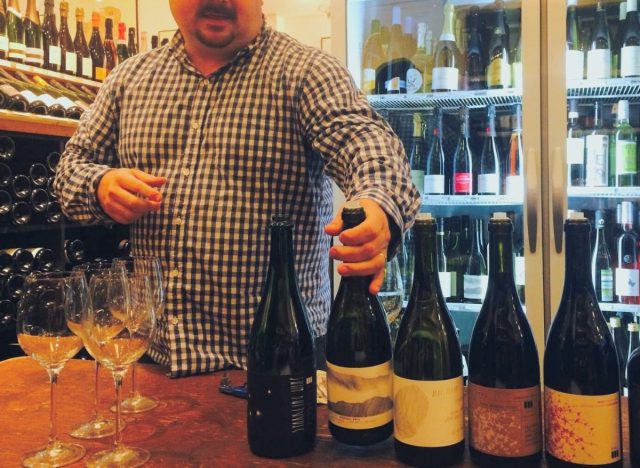 With some of the most knowledgeable staff in New York (maybe the US!), this deceptively large shop has an impressive selection of small-batch vintages.
NORTH CAROLINA: Winestore in Charlotte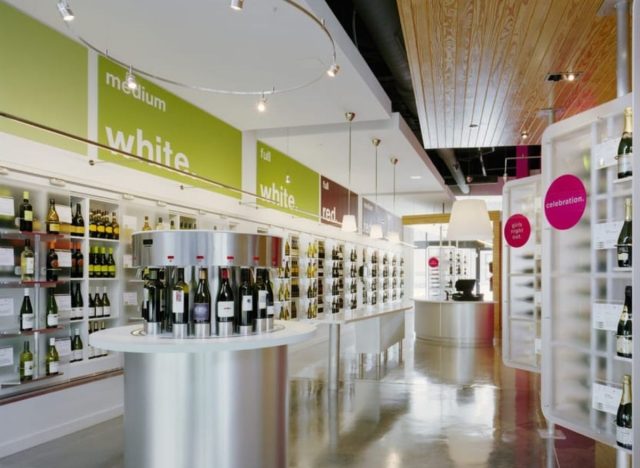 This quirky shop promises "we'll make it easy" when it comes to finding the right bottle for your tastes. You can shop online—they have a fun quiz to guide you to a nicely priced bottle—and pick up. Also, they offer regular in-store tastings.
NORTH DAKOTA: Williquors in Bismarck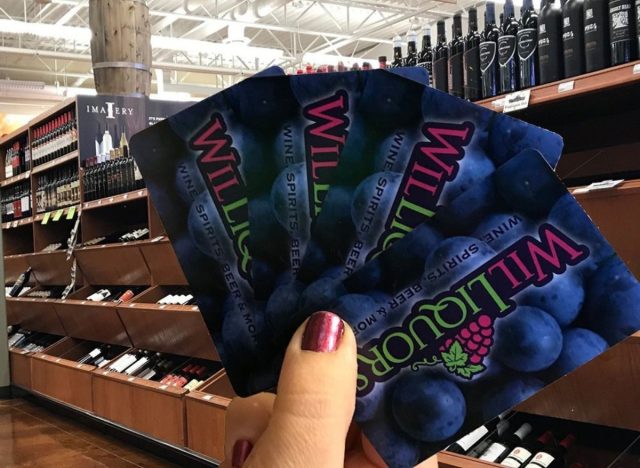 This shop's claim to fame is that they're the largest store around, with 28,000 square feet of wine and liquor available. You can browse their extensive collection, and if they don't have it, this friendly store promises they'll get it for you.
OHIO: 750ml Wines in Akron and Brecksville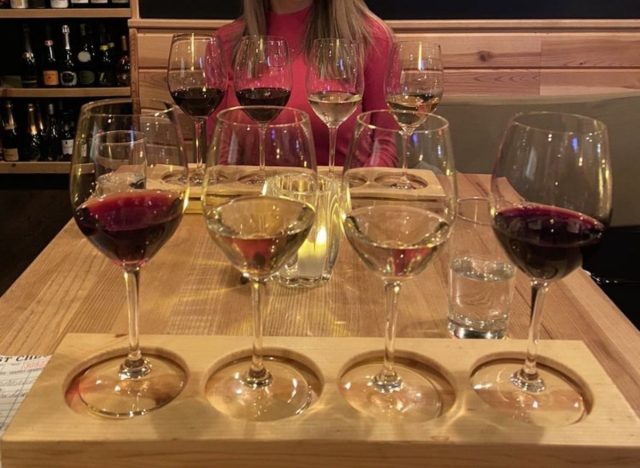 The owners of these tasteful shops modeled them after Napa-style tasting rooms, and offer tastings, a wine club, and lots of fun.
OKLAHOMA: Beau's Wine Bin in Oklahoma City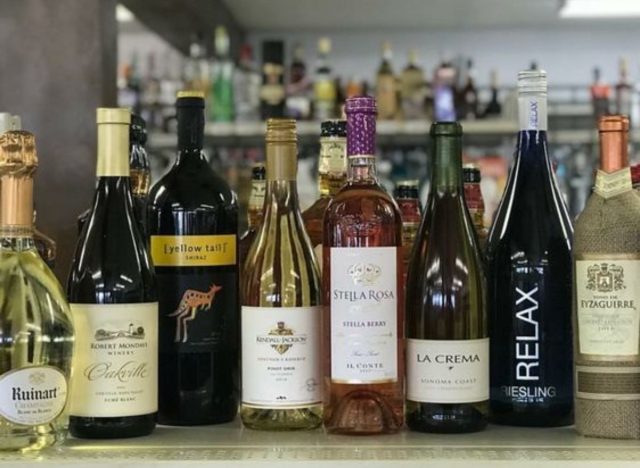 Family-owned since 1995, the owners focus on bringing great wines to their state, offering specials on unique bottles every week. Locals love how friendly and knowledgeable the service is.6254a4d1642c605c54bf1cab17d50f1e
OREGON: Blackbird Wineshop in Portland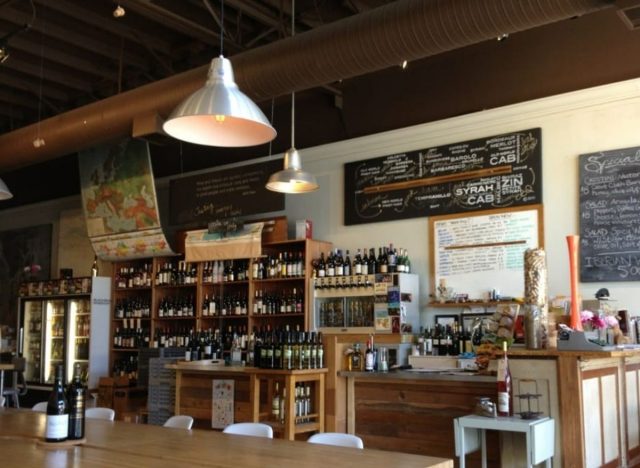 Open since 2007, this wine shop that specializes in French, Italian and local wines, also offers a wine and cheese bar, and what's better than that?
PENNSYLVANIA: Fishtown Social in Philadelphia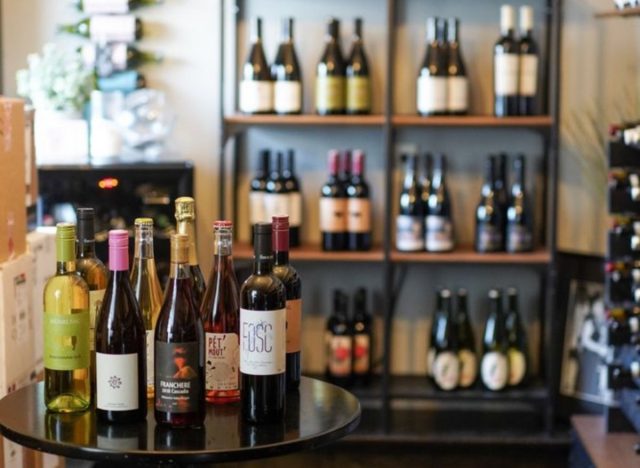 This pretty shop is packed with natural and smaller production wine, and the staff is helpful and not-intimidating, as are the prices. They also give back to the community by donating 100% of proceeds from sales of their $10 bottles of draft wine to local charities and causes.
RHODE ISLAND: Bottles Fine Wine in Providence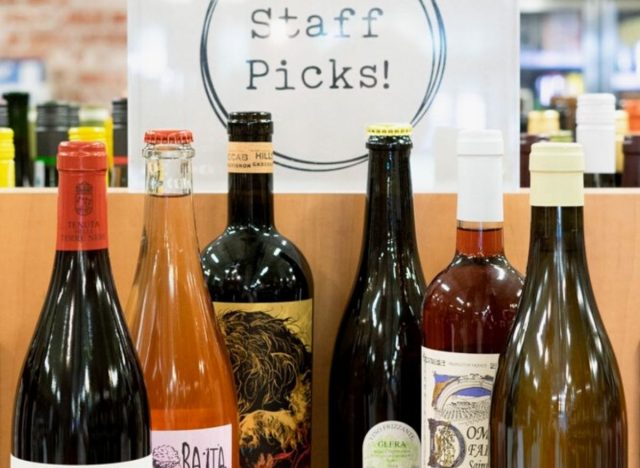 This large and inviting shop organizes wines by grape, not region, which makes it a lot easier to find a bottle of shiraz or cabernet. They're always bringing in exciting new bottles, and regulars can take advantage of a rewards program.
SOUTH CAROLINA: Graft Wine Shop & Wine Bar in Charleston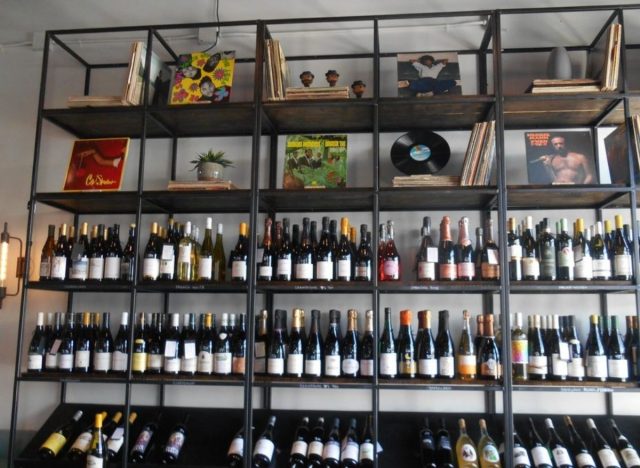 This adorable shop has everything you want in a boutique wine shop—a wine bar for tasting (or just drinkin'), an "extra sauce" wine club, and cool events where you can meet producers and talk wine.
SOUTH DAKOTA: Gist Wine Shop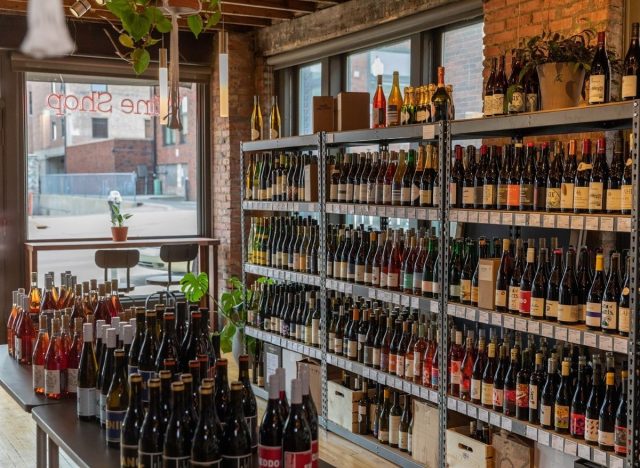 South Dakota's first boutique wine shop has a dedicated focus on natural wines. They offer sips while you shop from their rotating glass pour menu, specialty snacks, tastings, classes, and events. You can also set up a personalized subscription, where you'll get monthly wines suited to your palate.
TENNESSEE: The Bottle Shop at McEwen in Franklin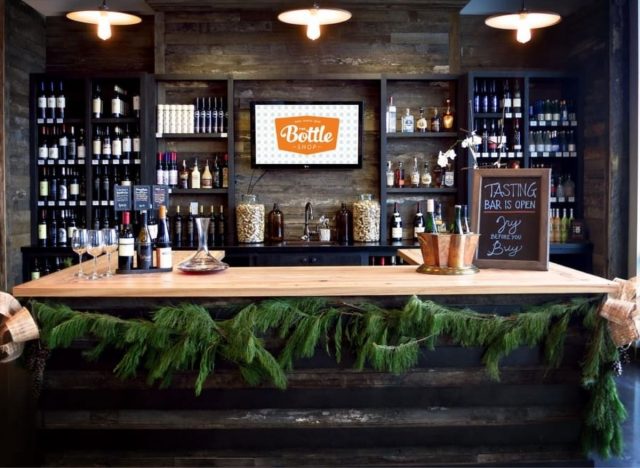 This extremely cute shop has a full tasting bar and a big "try before you buy" ethos, a carefully curated bottle selection, and knowledgeable staff that will go the extra mile.
TEXAS: Sunrise Mini-mart in Austin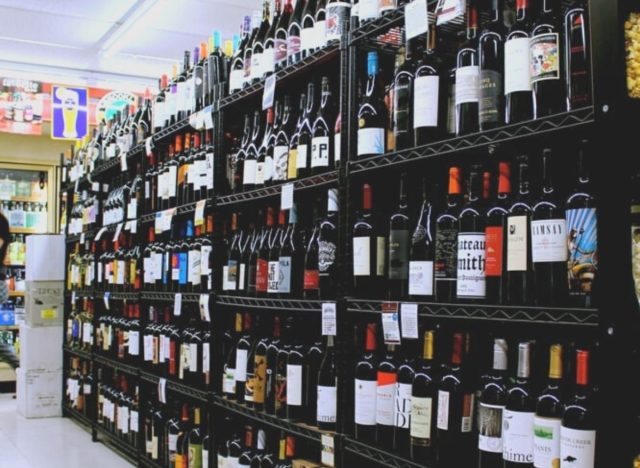 Pretty much the worst kept "secret" in Austin, this convenience store slash gas station has a massive, well-curated selection of bottles. You can browse their deep selection of orange, natural, and other unique wines online or in person at the mini-mart.
UTAH: Try a State Liquor Store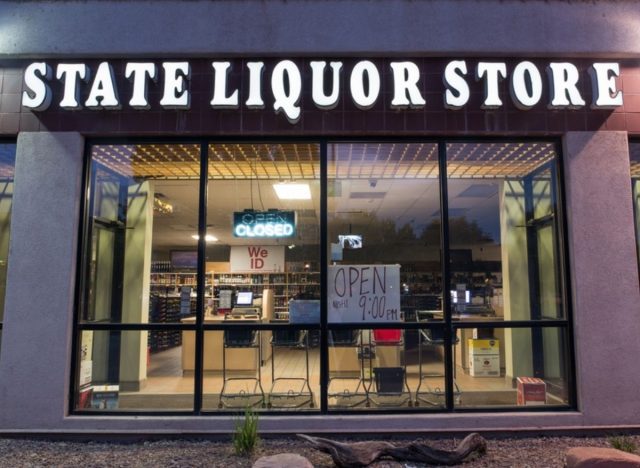 In an unusual twist, there aren't really any dedicated wine shops in the Beehive state. Any alcohol over 5% must be sold in a state-run liquor store and locals feel most of them are pretty much the same. However, you can buy beer at local breweries, and honestly, that's what we'd suggest you do.
VERMONT: Dedalus Wine Shop in Burlington
One of the best indie wine shops—and wine bars—in the Northeast, the shop also sells artisanal cheeses and charcuterie, and offers wine tastings and dinners.
VIRGINIA: Arrowine & Cheese in Arlington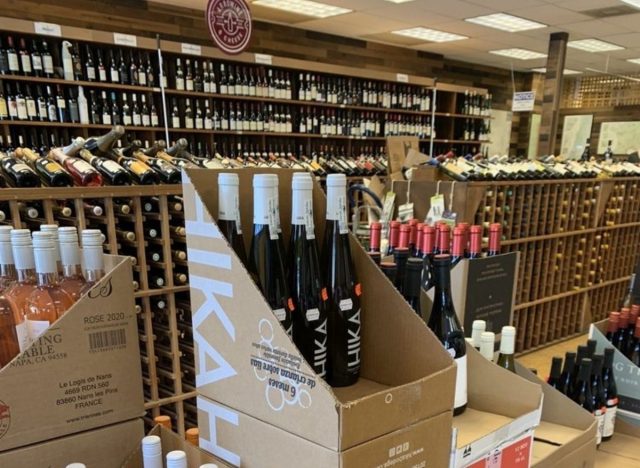 This hip, upscale shop features hand-selected, wide-ranging, well-priced wines from around the world. They also offer a wedding registry (brilliant), regular tastings, and serve crepes and cheese along with your pour.
WASHINGTON: Petit Soif in Seattle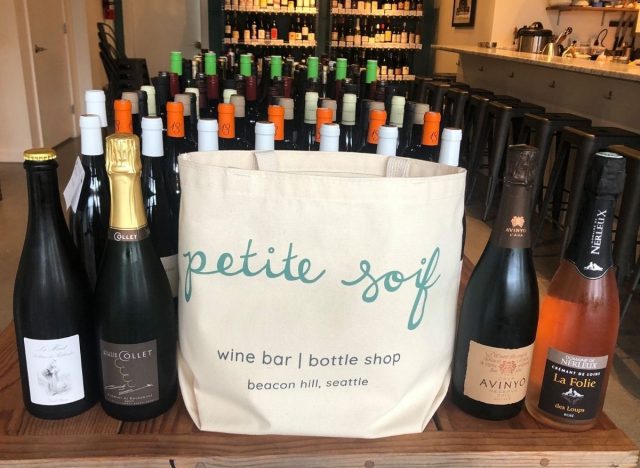 Enjoy wines by the bottle or glass, along with a bite to eat, at this shop. They also have a wine club, a "secret garden" courtyard, and sidewalk seating.
WEST VIRGINIA: Good Mansion Wines in Wheeling
Housed in a Victorian mansion, this wine shop is a favorite of locals for the small cafe out back, the well-curated bottles on the shelves, and the events and tastings.
WISCONSIN: Verona Wine Cellar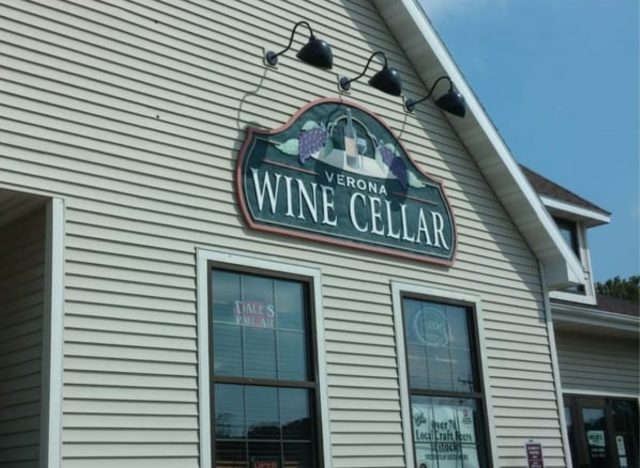 Locally owned and operated since 2003, this shop offers discounts on cases, hosts a "snob buster" wine academy, and has tastings every Friday.
WYOMING: Spirits & Spice in Jackson Hole
This unique shop also offers liquors, vinegars, spice blends, olive oils, and goodies to pair with your wine. Visitors to the shop rave about being able to sample everything in the store. Plus, they offer to ship all the yummy wines and treats you've purchased.
READ MORE: The Best Winery in Every State
Tanya Edwards
Tanya Edwards is a seasoned food and health journalist, who has held roles at Yahoo Health as Managing Editor and at Food Network as Programming Director.
Read more about Tanya