13 Breakfast Items Vanishing From Menus This Year
Your favorite morning meals may never return.
2020 saw unprecedented changes to the American food landscape and it seems like no one got spared. According to Forbes, fast food chains took a major hit across the board during their opening hours due to supply chain shortages, pandemic restrictions, changing morning routines, and more. Most notably, McDonald's temporarily suspended their all-day breakfasts, while many other chains cut the meal entirely off their menu during the early days of the lockdown. With restaurants serving up breakfast again, we can't help but notice some breakfast items disappearing from menus.
Due to the changing needs of the market and public, restaurants have had to pare down their menus in order to keep revenue up and meet food shortage restrictions from their suppliers. As a result, many classic breakfast items have disappeared this year.
These morning favorites dropped out of our lives with no warning, leaving us wondering why they left us so soon. They represent just the tip of the iceberg, as many major chains have even cut their locations, like these 9 Restaurant Chains That Closed Hundreds of Locations This Summer.
McDonald's Fruit and Yogurt Parfait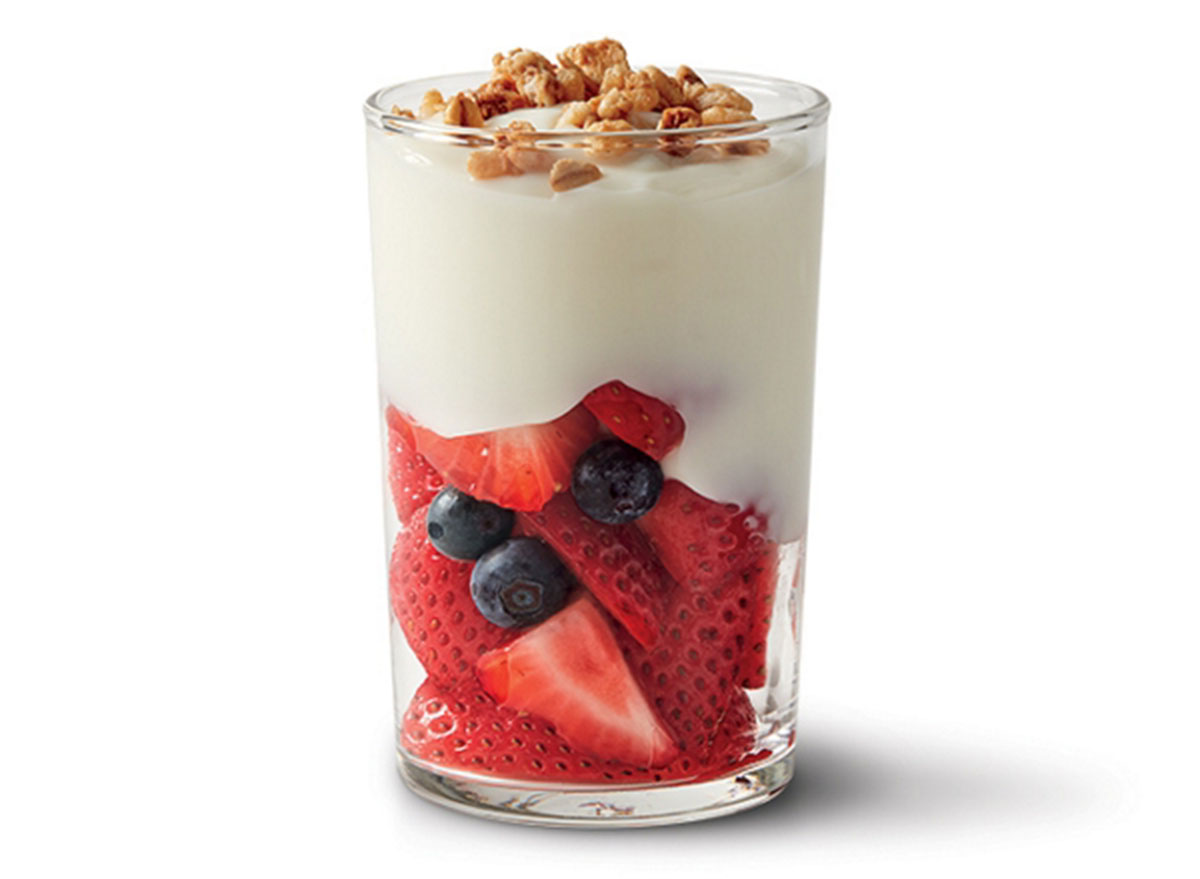 McDonald's stunned the public when it announced it had to end its crowd-pleasing all-day breakfast menu, but no one could have anticipated the continuing cuts they took off their menu. The parfait could start anyone's morning right, but alas, it faded away from the official morning menu. The cuts run deeper, as even more items may never return to breakfast circulation. Here's Why McDonald's Controversial Menu Cut Is Likely Permanent.
Taco Bell Mini Skillet Bowls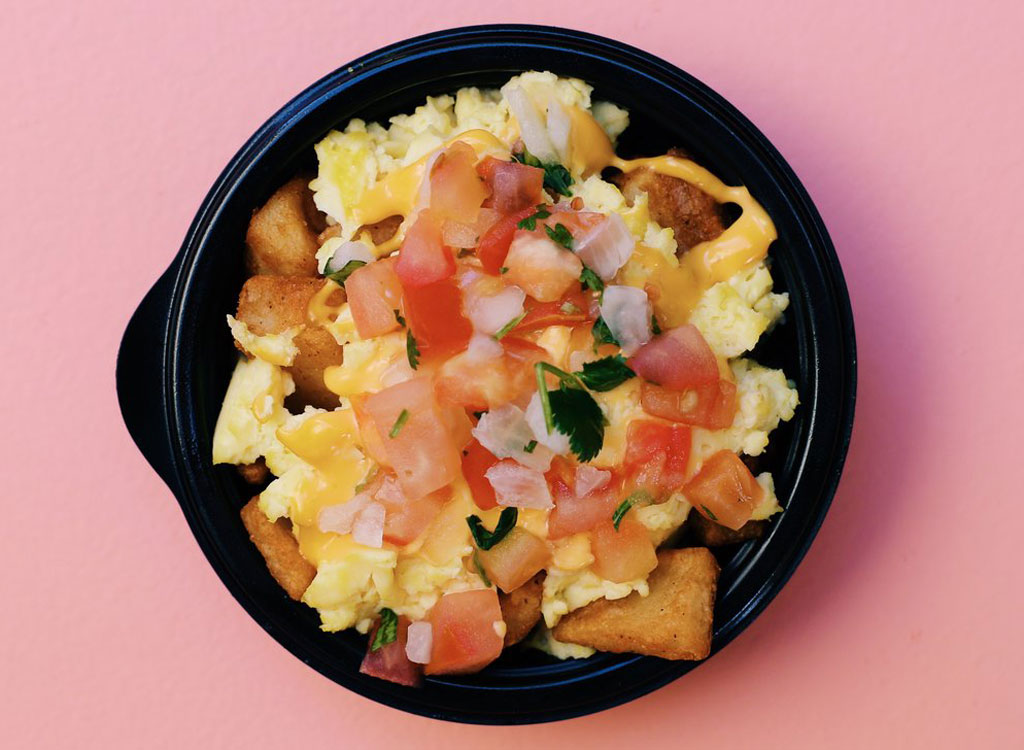 America's favorite Tex Mex giant couldn't catch a break this year. According to Taco Bell, the breakfast menu received a revamping that cut out their mini skillet bowls. The loss of these special ways to start our morning leave the Taco Bell breakfast menu that much starker and keep our choices to a minimum. Plus,  Taco Bell Cut These 12 Beloved Items From Their Menu.
Panera Bread Maple Bacon Scrambled Egg Wrap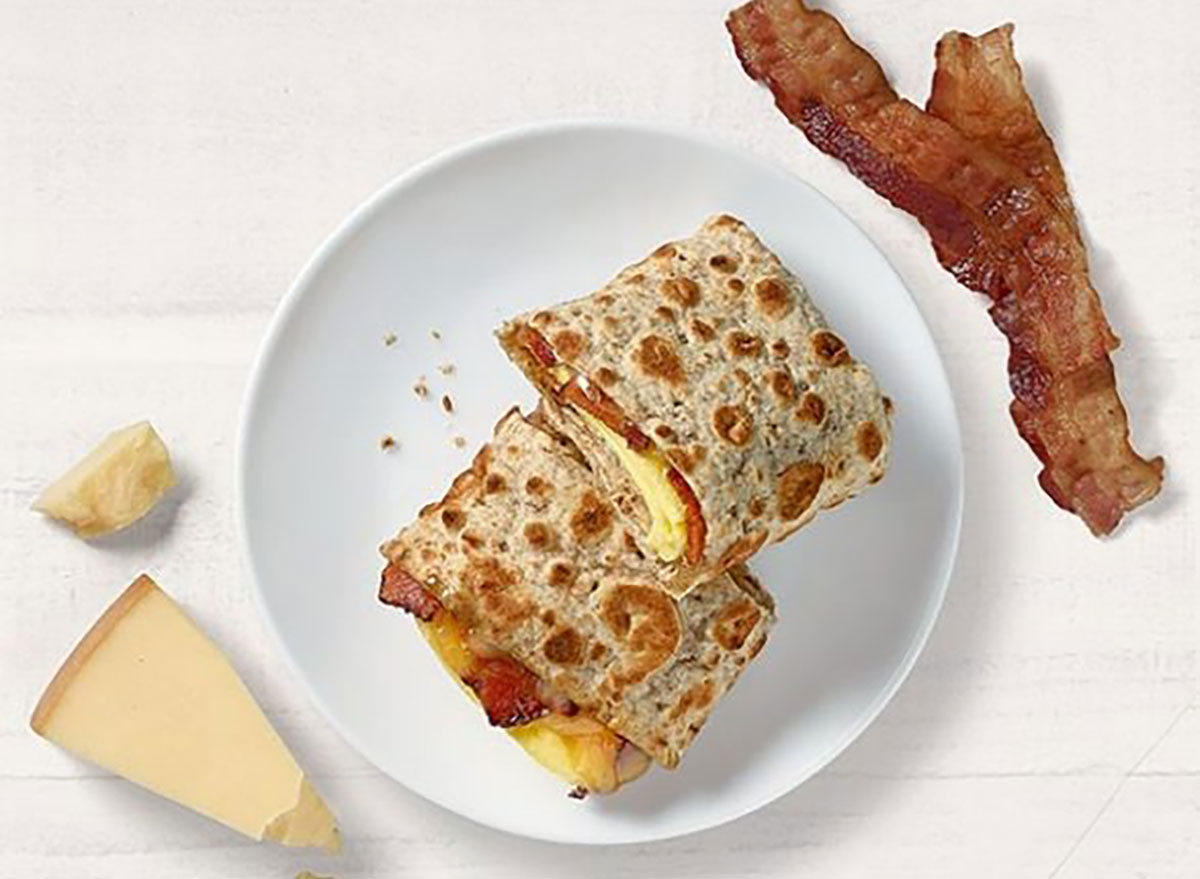 For a brand that fuels the morning rush-hour crowd, Panera's bold new breakfast cuts take aim at some classic items. According to NBC, the maple bacon scrambled egg wrap couldn't make the cut when it came to streamlining the restaurant's service. This protein blast helped us start our mornings right and a day without it just doesn't feel the same. Plus, here are 7 Things You'll Never See at Panera Again.
Denny's Sizzlin' Supreme Skillet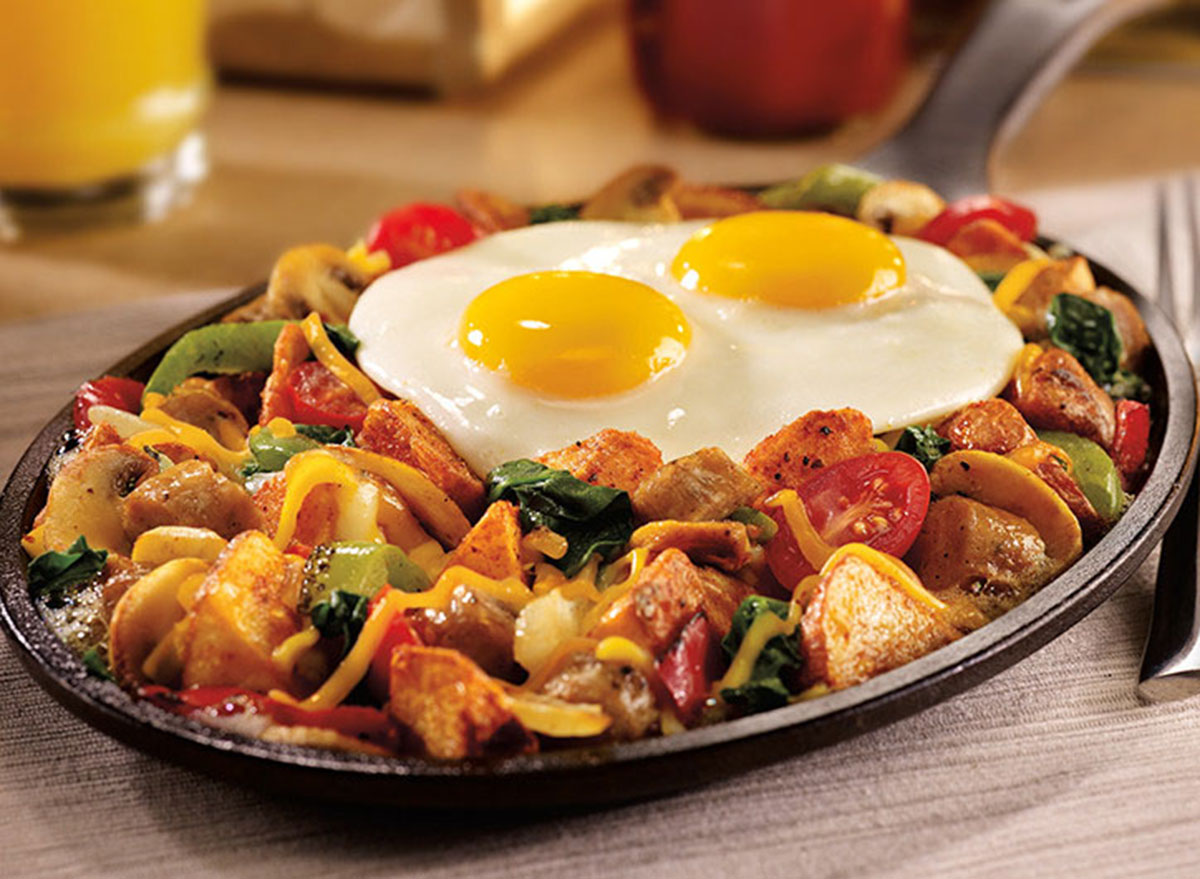 Denny's made their mark with their massive breakfast skillets, but as 2020 rolls along, not even these favorite breakfast choices could make it through the year unscathed. The Sizzlin' Supreme Skillet got lost in the shuffle as the diner chain had to rethink its menu to appease customers and keep business afloat.
McDonald's Bacon, Egg & Cheese Bagel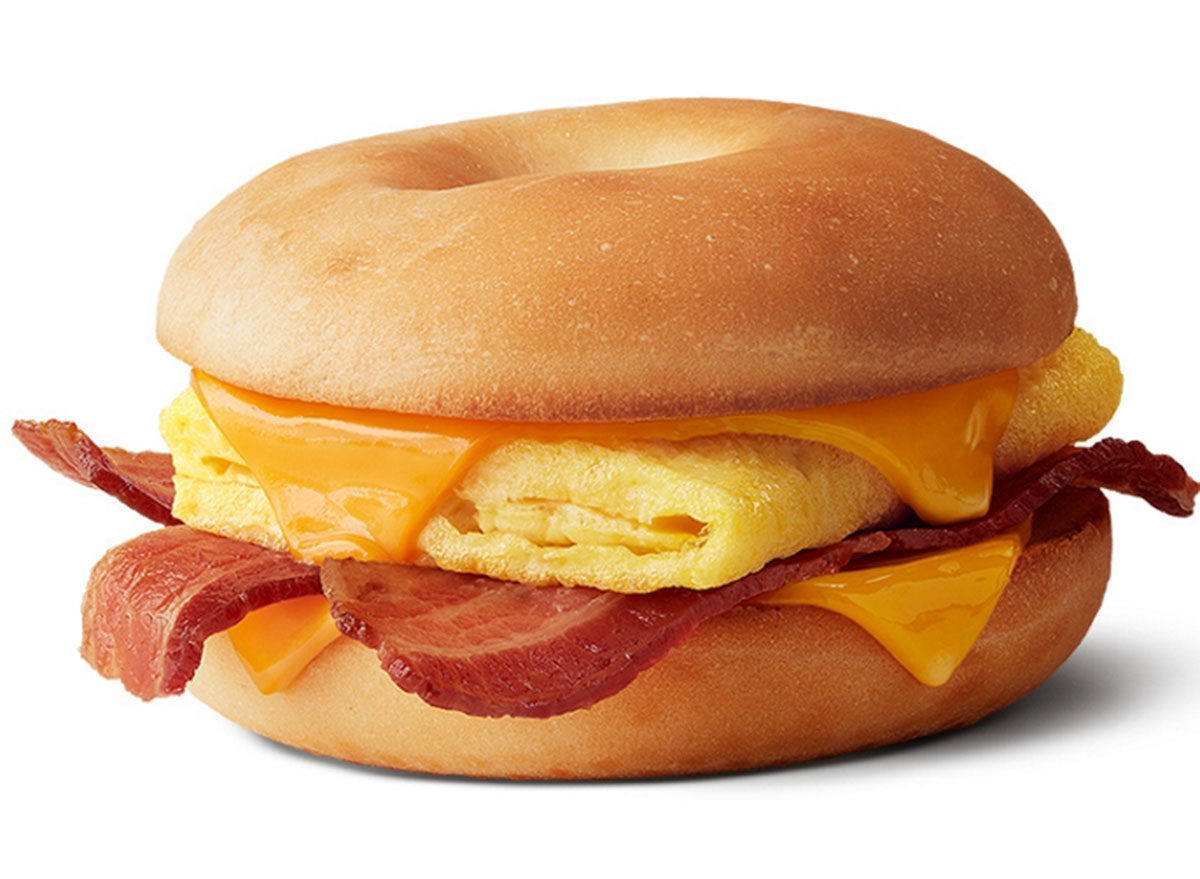 The public rejoiced when McDonald's introduced their line of bagel breakfast sandwiches, with the bacon, egg, & cheese bagel standing out as an instant classic. When 2020 reared its head, the bagel selections couldn't survive the cut, and every one of the individual flavors vanished without a trace. The spartan breakfast menu now feels that much emptier without these items around. We already miss those bagel sandwiches,  along with these 15 Discontinued McDonald's Menu Items.6254a4d1642c605c54bf1cab17d50f1e
IHOP Simple n' Fit Omelet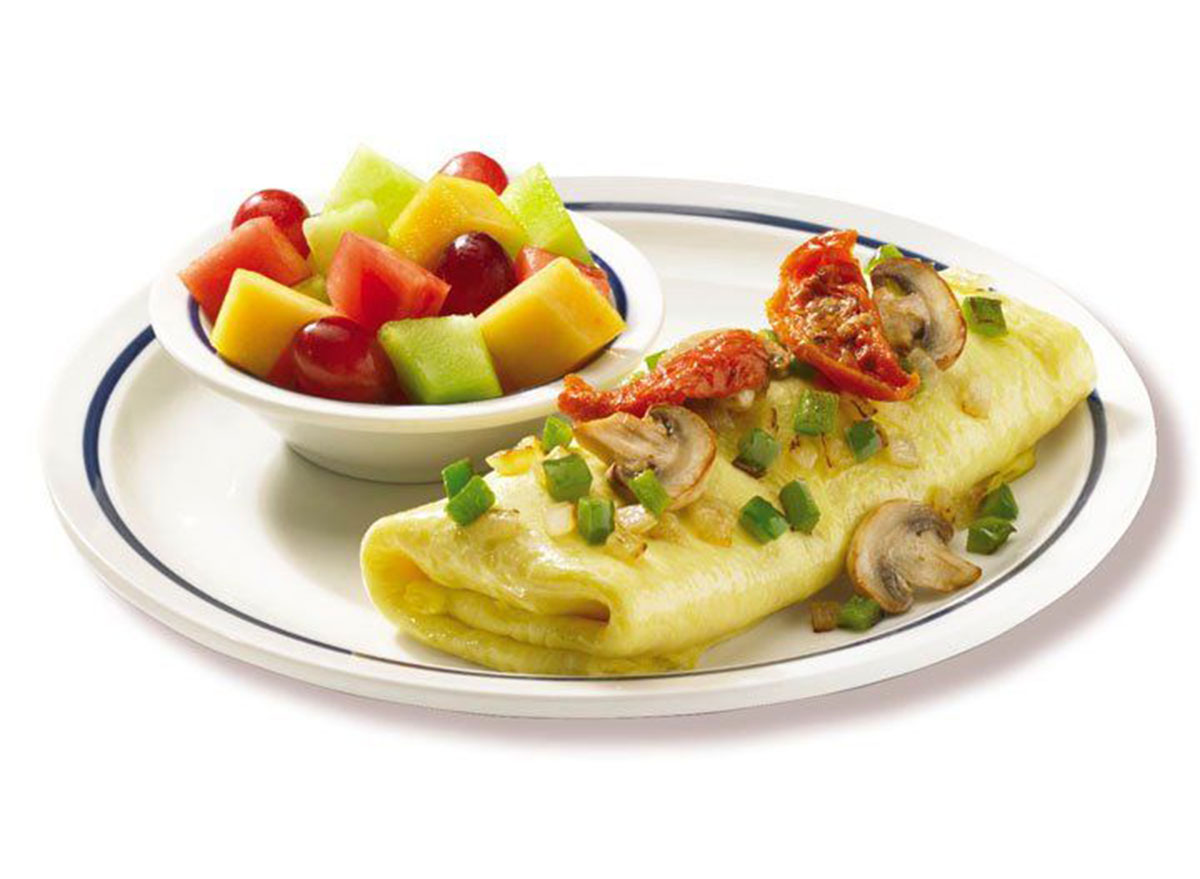 IHOP could once claim to have one the most extensive breakfast menu of any chain but because in-person dining saw greater and greater restrictions, IHOP had to make some tough choices on which items had to leave menus. While the classic simple n' fit omelet no longer appears as a breakfast item, fret not—you can still customize a regular omelet to fit the item's description. Plus, here are 5 Things You'll Never See at IHOP Again.
Panera Bread Cheese Brittany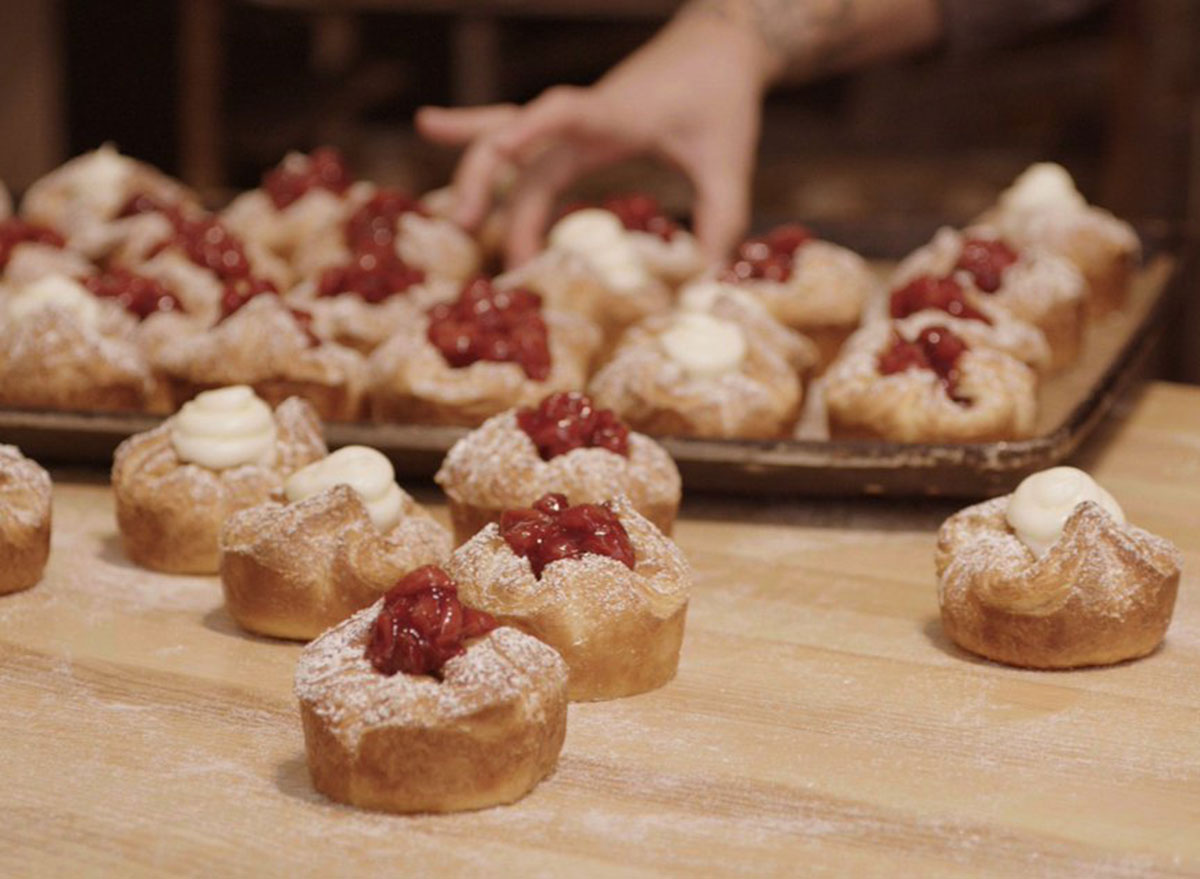 Panera looked to expand their menu at the beginning of 2020, but the progress couldn't survive the onslaught of restrictions that came with the coronavirus lockdown. According to NBC, the brand lost its Cheese Brittany, a refined pastry item that offered a nice savory kick for anyone wanting to jumpstart their morning. With its loss, Panera went back to the basics in order to keep their kitchens running at maximum efficiency.
Starbucks Spicy Chorizo, Monterey Jack & Egg Breakfast Sandwich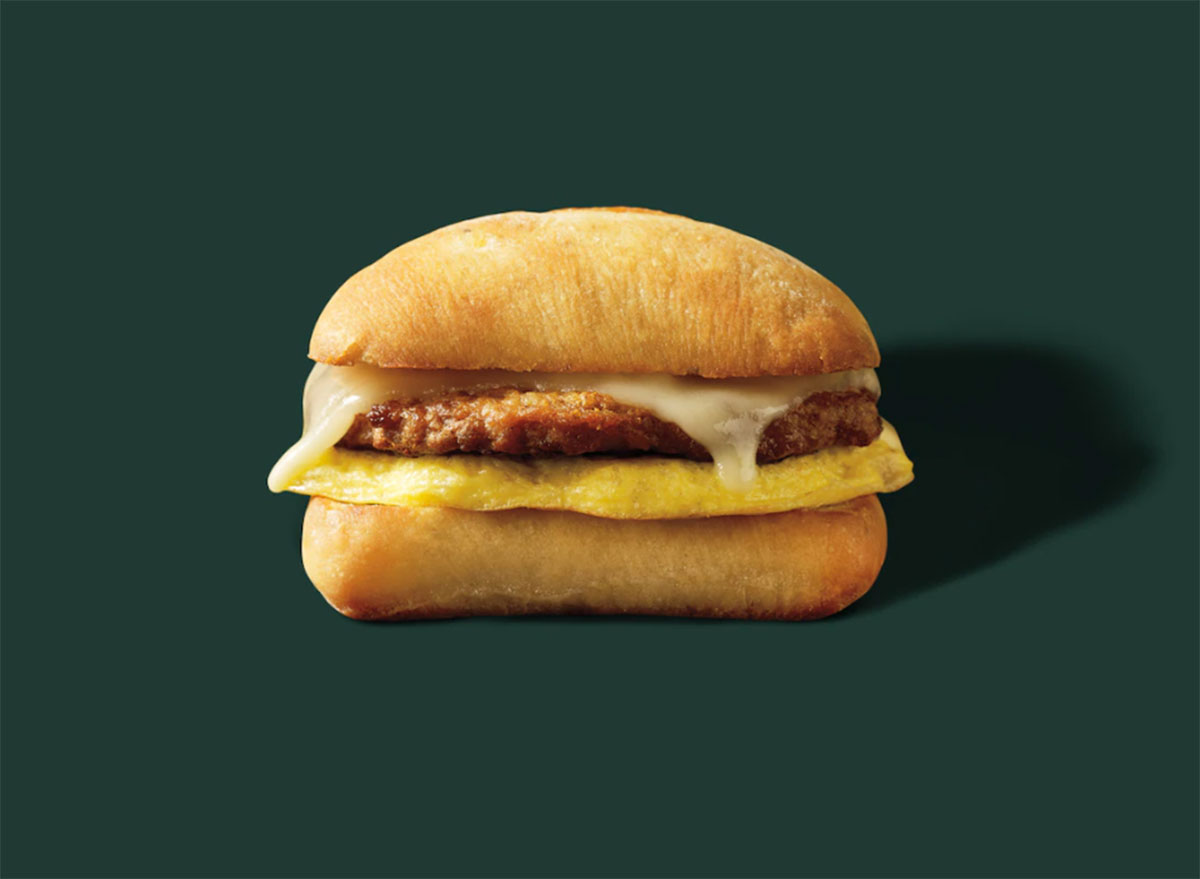 At the beginning of the year, Starbucks served up an unhealthy take on the classic breakfast sandwich, packed with chorizo and Monterey jack cheese. Fast forward to the present, and the chain has since made the decision to remove the item from its official menu. 2020 just wasn't the same without this comfort food to start us off in the morning.
Burger King Maple Oatmeal
Burger King faced many of the same predicaments and challenges that McDonald's saw through the year, and breakfast time proved no different. Due to coronavirus restrictions, Burger King had to slash its morning menu, leading to the disappearance of its health-oriented maple oatmeal item. Even though service began to return to a new version of normal, the oatmeal sadly seems to have disappeared for good.
Instead, make oatmeal at home with these 11 Healthy Oatmeal Toppings That Help You Lose Weight.
Panera Bread Sundried Tomato Cream Cheese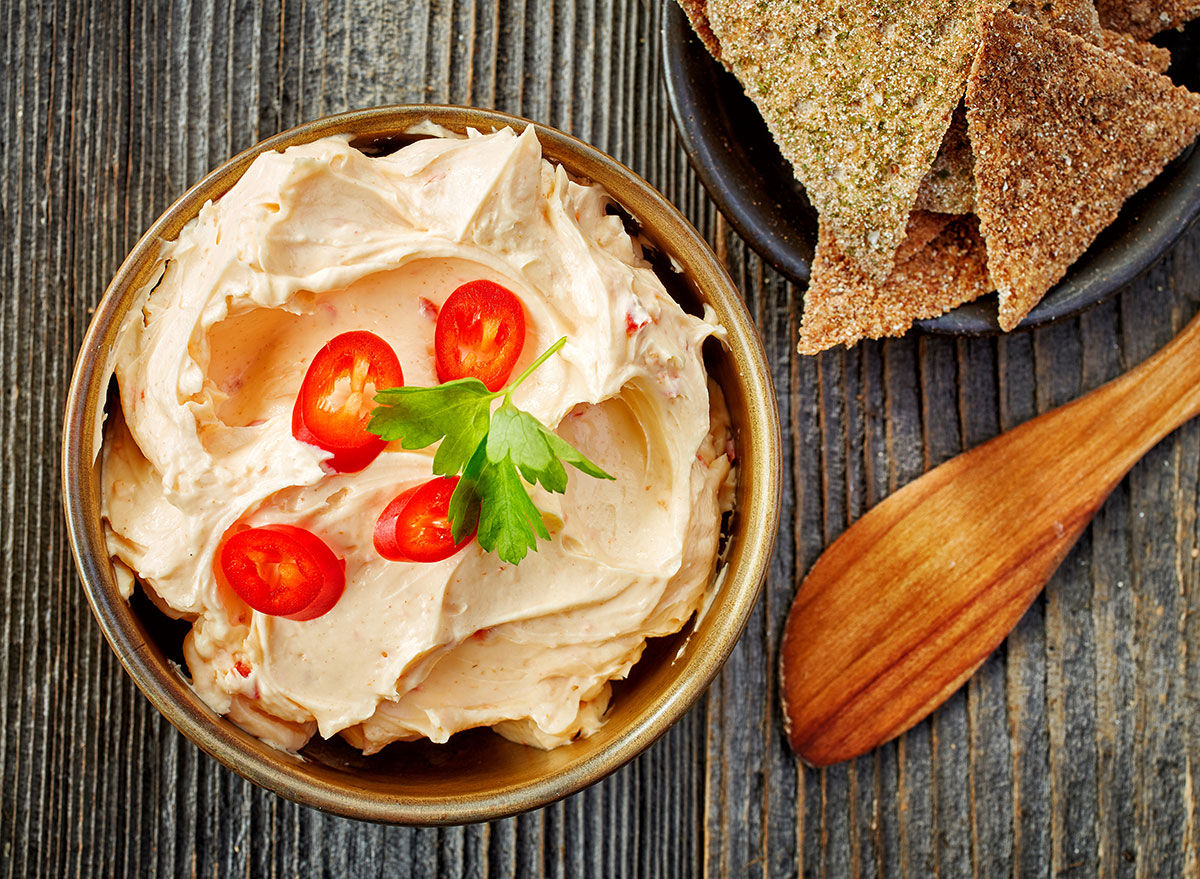 Panera's spreads couldn't even make it through 2020 without seeing some cuts. Their excellent sundried tomato cream cheese made any bagel perfect, but when the brand pulled it, our mornings became a little bit darker. Nothing hit the spot quite like it, and we can only hope for an item to replace it soon.
Burger King Sausage Burrito
When you were running late for work, Burger King's value menu would often save the day, and the sausage breakfast burrito could offer up a quick bite for anyone looking to add a bit of protein into their morning. Since returning to regular operation hours, this item has vanished without a trace from the official menu.
Instead, make one yourself with our Secret Trick to Making the Perfect Breakfast Burrito.
IHOP Belgian Chocolate Pancakes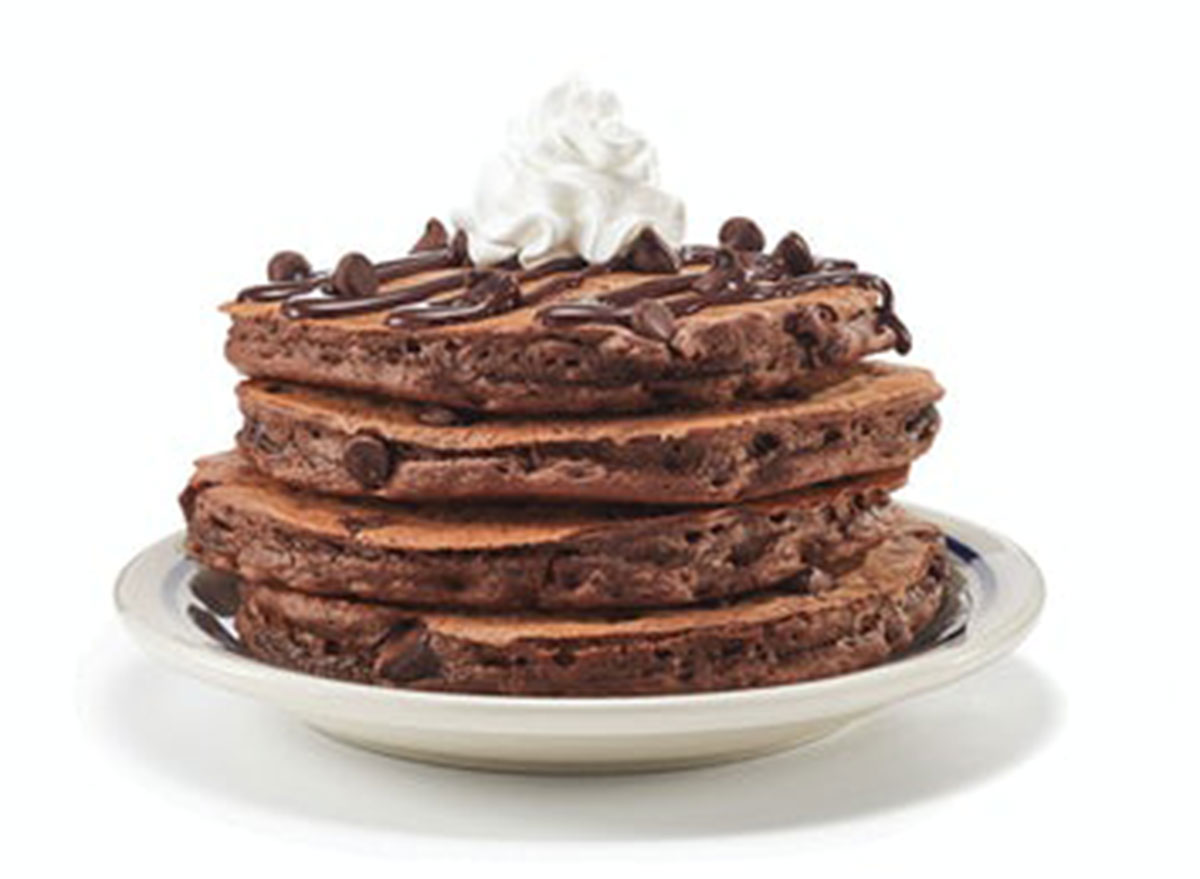 While some items that disappeared during IHOP's massive menu slash this year could be replicated by customizing an order, other breakfasts didn't receive the same luck. The calorie bomb formerly known as the Belgian Chocolate Pancake didn't make it to the other side and while you can still find chocolate pancake options on the official menu, nothing can compare to this chocolate-lover's dream breakfast.
Panera Bread's French Toast Bagel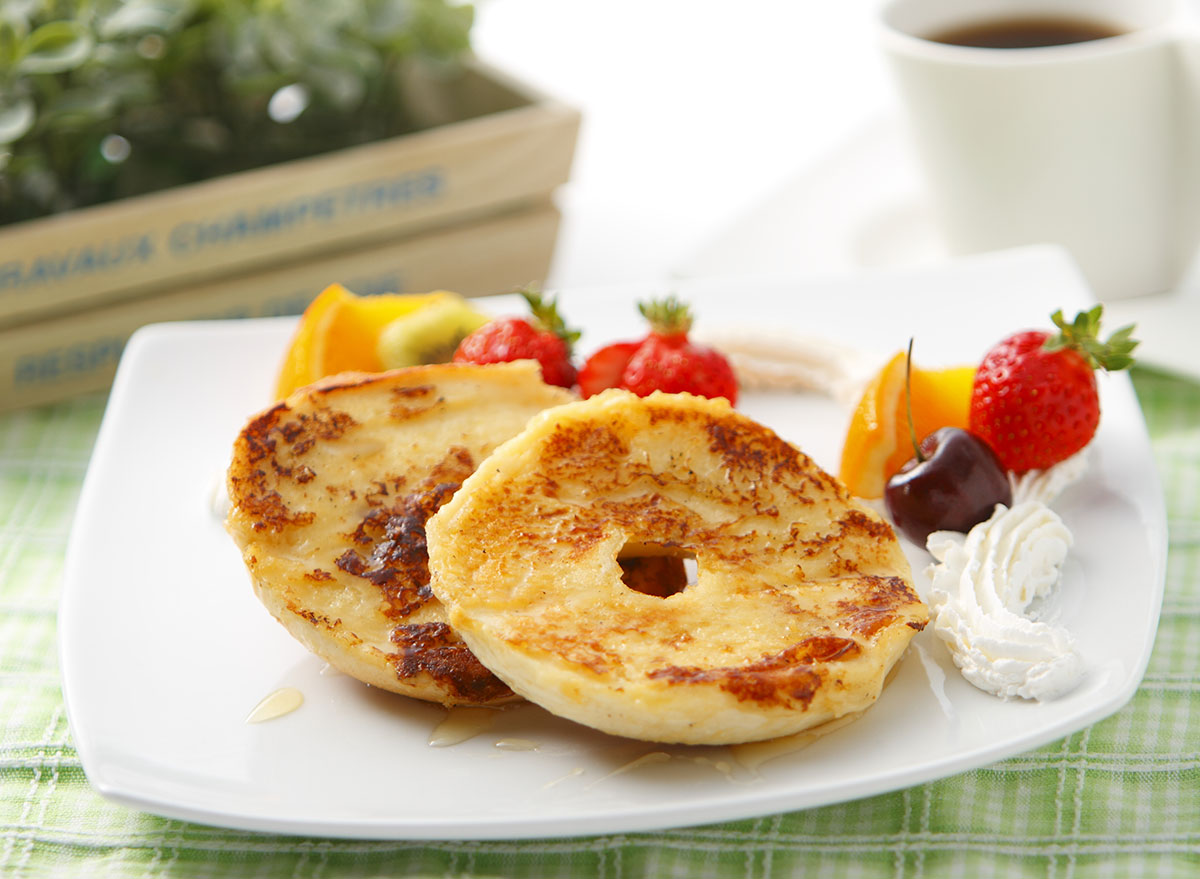 One inquisitive Reddit user wasn't the only one to take note that Panera pulled their French Toast Bagel earlier this year. This sweet alternative to the classic bagel line could make anyone take notice. With its disappearance, we have to keep enjoying the cinnamon raisin bagels until a new sweet challenger can enter the ring.
We will surely miss these breakfast items, as well as these 50 Iconic Foods That Were Discontinued.