5 Food Shortages You Should Prepare For
Many of these foods have been hard to find!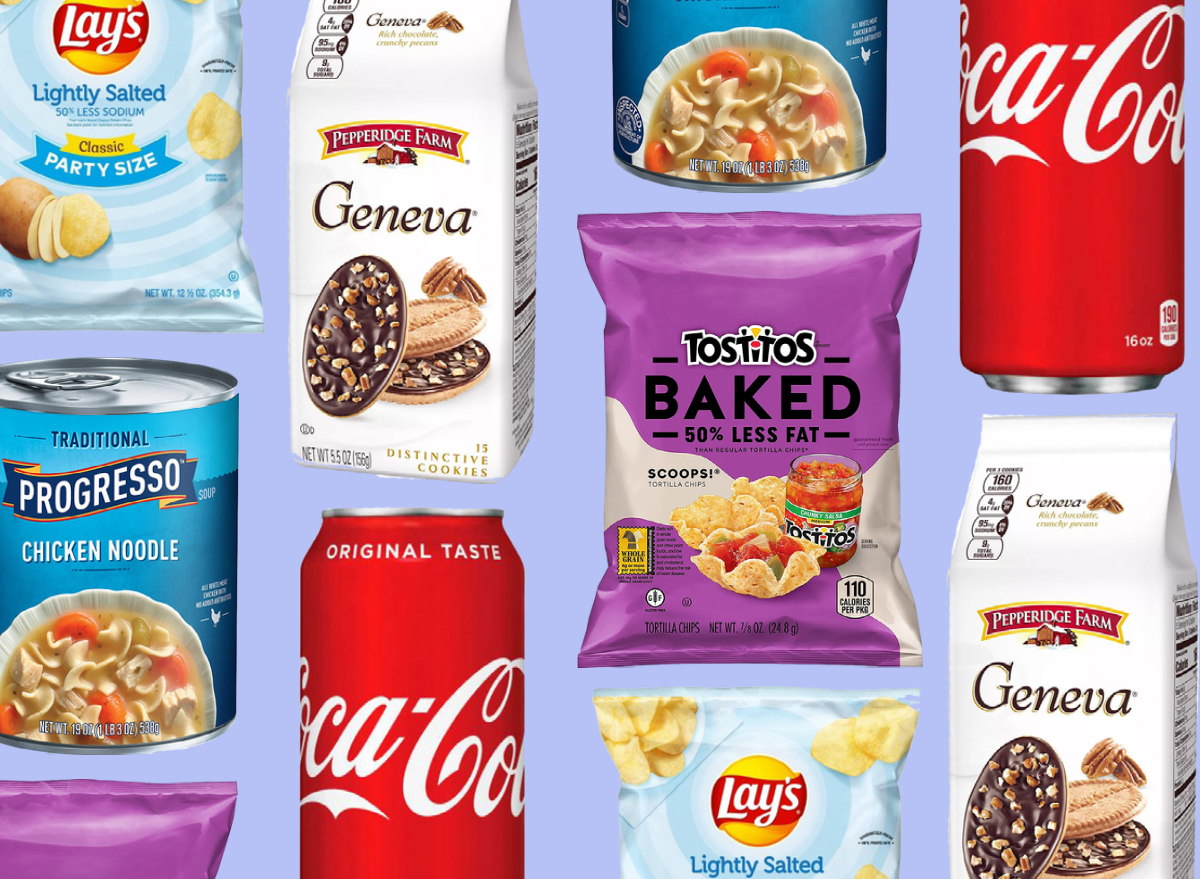 In the past couple of months, you might have noticed that some of your favorite packaged foods were a bit harder to locate—even in the largest supermarkets. Both popular flavors, as well as more niche ones, of your favorite chips and canned soups were becoming more challenging to track down as shoppers across the nation continued to stockpile groceries.
With the number of COVID-19 cases on the incline again, more food shortages may be on the horizon. Here are five such food items that you may not be able to find in stores in the upcoming weeks. And that's not it—be sure to check out 8 Grocery Items That May Soon Be in Short Supply.
Canned Soup and Vegetables
Both General Mills—the maker of the Progresso Soup brand—and Campbell's Soup are both still playing catch up when it comes to meeting consumer demand. As reported by Market Screener, the CEO of Campbell Soup Co. Mark Clouse said in late September that the company was "racing to get its Chunky and condensed soups and Swanson broths back in stock." According to Clouse, the goal was to fully catch up on production by January 2021. Until then, you may find a few of your favorite soup flavors from both Progresso and Campbell's to be temporarily out of stock. (Related: 12 Foods Disappearing From Grocery Store Shelves)
Remember when flour was nearly impossible to find at the supermarket? As winter approaches and the opportunity for outdoor activities abruptly become sparse, people may resort to baking projects like they did in March and April. Whether that entails making cakes from scratch or doing another round of sourdough starter kits, you'll likely need some baking supplies on hand. Flour, plus baking soda and powder are a few of the popular groceries people are already panic buying, experts say. It may be in your best interest to stock up on some of these key items now in the event a shortage ensues.
A few major chip brands, namely Lay's and Tostitos, may be impacted by pauses on production. In August, shoppers were asking on Twitter if Lay's had discontinued its Lightly Salted potato chips. The chip maker responded, "We're still producing Lay's Lightly Salted potato chips; however, we have temporarily paused the production of a few flavors." In July, Frito-Lay came forward to say it had temporarily paused the production of Tostitos Baked Scoops. If you can't find them in grocery stores, you can still purchase the bag of chips on Amazon—for now.6254a4d1642c605c54bf1cab17d50f1e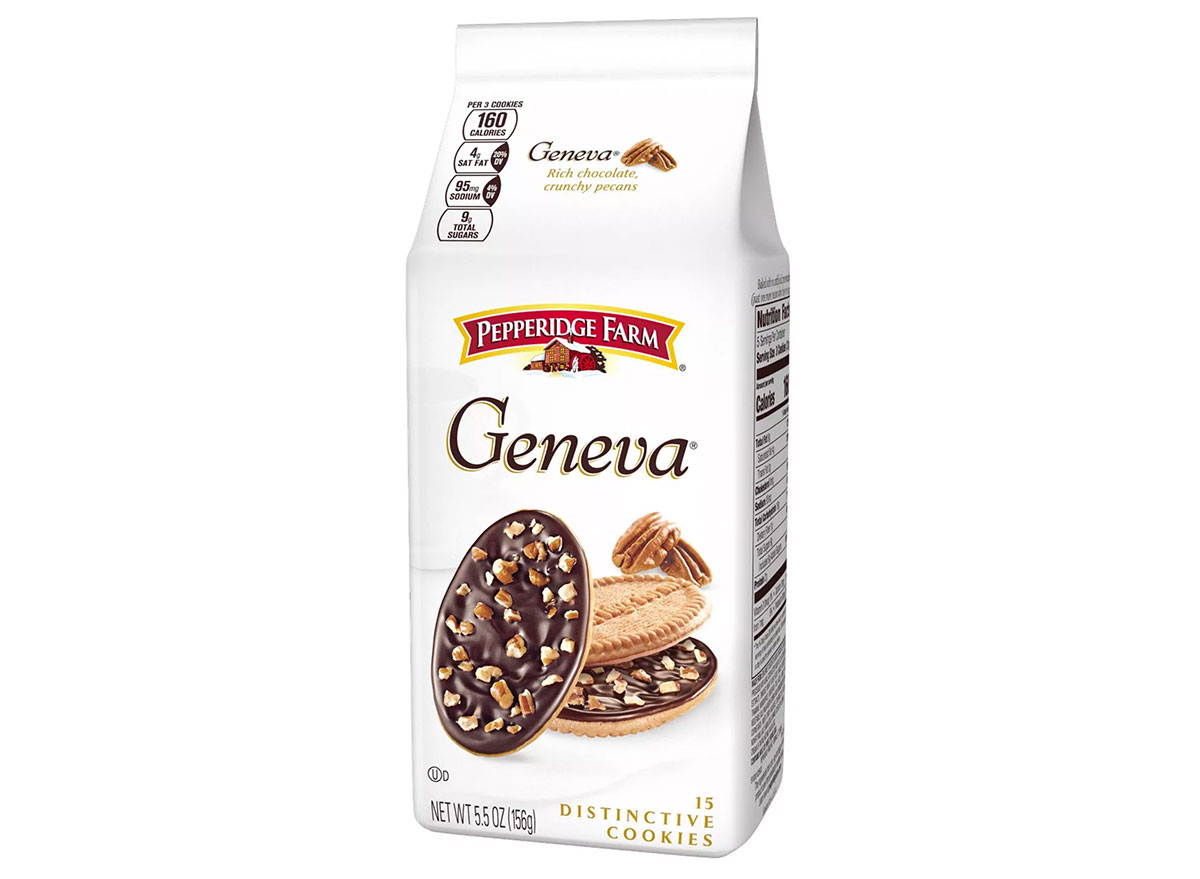 Earlier in the summer, Glen Walter, the president of North America for Mondelez, revealed that the company would focus on producing more original Oreos over some of the more fun and wacky flavors, as consumer demand had heavily centered around the classic. In a similar fashion, Pepperidge Farm made the decision to discontinue its classic Geneva cookie in an attempt to "maximize the overall output of products." (Related: Beloved Grocery Store Classics You May Never See Again)
Perhaps the most recent shortage announcement involved aluminum cans. "From now until the end of the year, and in almost every market where we produce, cans will be in short supply," Timothy Donahue, the CEO of Crown Holdings Inc., told the Wall Street Journal in late August. "We do not have the ability to make up months of demand in a shorter time period," he added. At the time, Coca-Cola said certain products that are less popular, including Cherry Coke Zero and Minute Made Zero Sugar Lemonade, would likely be hard to track down in grocery stores due to limited supplies.
For more, be sure to check out A Massive Meal Shortage Is Coming, Leading Food Bank Says.