5 Burger Chains Attempting to Reinvent Themselves
Whether a burger chain is successful or unsuccessful, staying relevant requires constant innovation.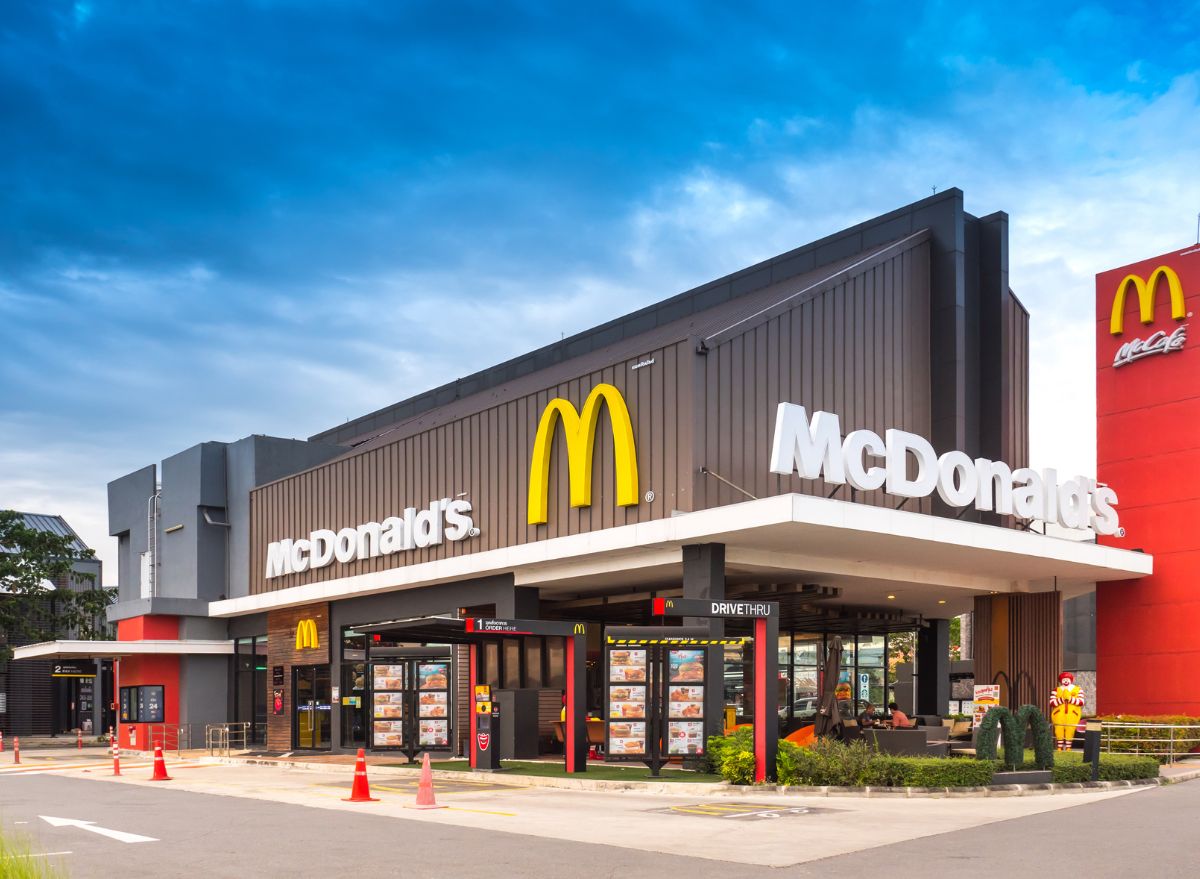 No matter how successful or unsuccessful a burger chain is, staying relevant and profitable in today's market requires constant work and innovation. That's why you'll see several major burger chains, ranging from struggling brands like Steak 'n Shake to popular ones like McDonald's and Burger King, reinventing themselves this year.
Some of these reinvention efforts are as simple as testing out new menu items and modernizing restaurants. Other changes currently underway at these major burger chains are much more sweeping, including corporate restructurings and complete overhauls in how they've traditionally conducted business.
While no two of these burger chains are reinventing themselves in the exact same way, the goal is the same: pleasing guests. They want to deliver better food, better service, and better overall experiences in order to convince guests to keep spending money at their restaurants in a market with nearly countless options and fierce competition.
Here are five major burger chains that are reinventing themselves in 2023 to either become even more successful or regain popularity after falling out of favor with customers.
Red Robin
Red Robin was hit with a double whammy of declining guest satisfaction and revenues around 2016 and 2017, issues that CEO GJ Hart has attributed to factors like lower food quality and staffing reductions, according to Nation's Restaurant News.
That's why the burger chain is gunning for a major comeback under its new "North Star" five-point plan that was unveiled in January 2023. This plan aims to help Red Robin improve the guest experience with menu refreshes, better food quality, and new flat-top grills that replaced the conveyor belts formerly used for cooking burgers.
Other tenets of this wide-reaching plan include reducing extra costs, engaging more with guests, rewarding restaurant operators to drive good results, and improving revenues.
The burger chain is already seeing promise months into this reinvention plan. Red Robin reported an 8.6% increase in same-store sales, improved guest satisfaction, and a small but still notable 0.6% increase in same-store traffic in the first quarter of 2023. Hart also said during an earnings call this week that Red Robin broke more than 700 sales records in the quarter, including hourly, daily, and weekly restaurant records.
"We are committed to the diligent execution of our strategic plan, and I am more confident than ever in the comeback of this iconic brand," Hart said in a statement.
Steak 'n Shake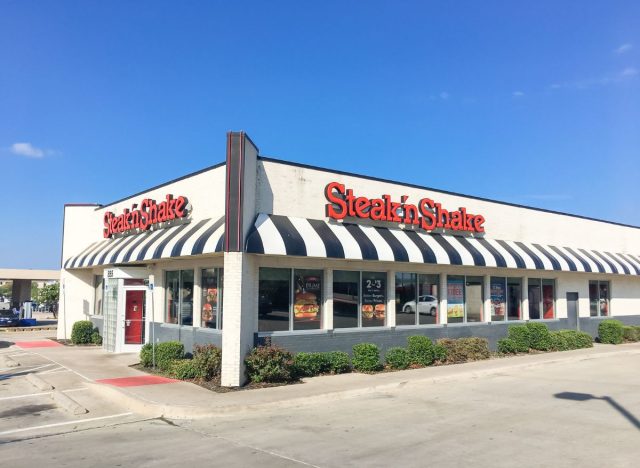 For a long time, Steak 'n Shake had something of an identity crisis. The regional burger chain—primarily concentrated in the Midwest—served customers through drive-thrus, but it also offered full table service to guests inside its restaurants.6254a4d1642c605c54bf1cab17d50f1e
Unfortunately, Steak 'n Shake wasn't really able to satisfy customers in either format. Guests complained of long wait times, poor service, and declines in food quality. This decline in favor among guests has coincided with years of significant Steak 'n Shake restaurant closures and a dangerous brush with bankruptcy in 2021.
Luckily, things have started to turn around for Steak 'n Shake thanks to a $50 million reinvention of its business model that began to transition restaurants from full table service to a counter-service model where customers place orders through kiosks. Sardar Biglari, the CEO of Steak 'n Shake's parent company Biglari Holdings, wrote in a February 2023 letter to shareholders that this transformation has already boosted productivity in restaurants and more than doubled annual sales per employee.
In the long run, Steak 'n Shake wants to become "the most productive, hospitable restaurant company in the industry," Biglari wrote.
Burger King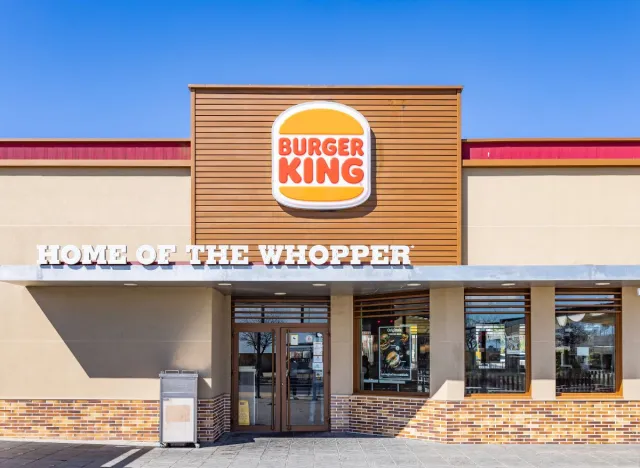 After facing years of lagging sales in comparison to competitors, Burger King was willing to invest a whole lot—$400 million to be exact—into reinventing itself. The burger chain launched a strategy last year called "Reclaim the Flame," under which Burger King planned to modernize its image, increase advertising, and refresh restaurants with better technology and equipment.
The strategy also charted out some improvements and innovations for the actual menu. These included investing in "premium branding" for the Whopper and developing new flavor extensions for the signature burger, as well as building a "destination worthy" lineup of chicken sandwiches.
Though Burger King's work certainly isn't complete yet, those sweeping changes already seem to be paying off. The burger chain reported increases in guest satisfaction and an 8.4% increase in same-store sales in the fourth quarter of 2022, plus an even higher 12.3% increase in same-store sales in the first quarter of this year.
Unfortunately, Burger King's massive effort to improve its image and restaurants also means that major closures are on the horizon. Josh Kobza, CEO of Burger King's parent company Restaurant Brands International (RBI), revealed earlier this month that they expect to shutter around 300 to 400 locations this year, most of which will be underperforming units.
McDonald's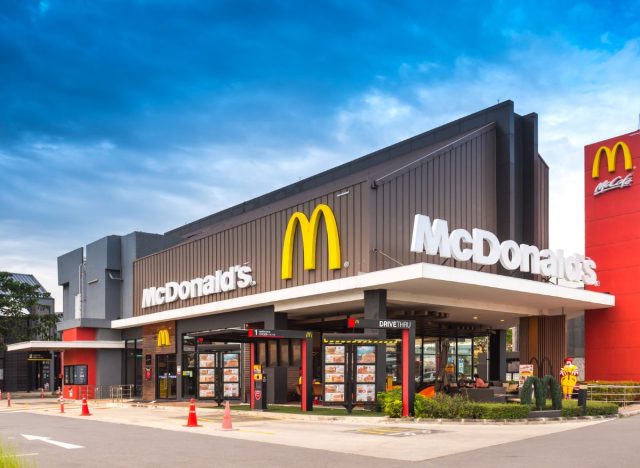 Judging by McDonald's stellar first quarter of 2023, which brought in double-digit increases in worldwide same-store sales, the fast-food giant certainly isn't suffering from any popularity issues right now. That being said, there are several aspects of its business that have become slightly outdated, spurring the burger chain into action to eliminate any potential roadblocks to continued success.
For starters, McDonald's launched a sweeping "Accelerating the Arches" growth strategy in 2020. This strategy includes several key tenets, like accelerating new restaurant openings, connecting with customers through culturally relevant marketing campaigns, improving menu classics, providing more personalized digital ordering experiences, and streamlining company operations to support innovation.
McDonald's has already been making major progress on several of these tenets in 2023. It is elevating its core menu by rolling out some major upgrades for its signature burgers, leaning into the success of its Crispy Chicken Sandwich launch in 2021 by rebranding it as the McCrispy, and launching its latest celebrity collaboration meal with married rappers Cardi B and Offset in February.
To make company operations more streamlined and efficient, McDonald's has also been undergoing a major restructuring and reportedly laid off hundreds of corporate employees in April after deciding that the system had become so divided that it was hindering innovation.
The final aspect of McDonald's current reinvention journey relates to its franchisees. Early in 2023, the burger chain rolled out a new PACE assessment program that added tougher excellence standards for franchisees and increased restaurant inspections to ensure operators were meeting those benchmarks. Though McDonald's says this program has already led to increased customer satisfaction in other markets outside of the United States, it has been a source of major tension between the company and the operators running its American restaurants, Restaurant Business Magazine reported.
Jack in the Box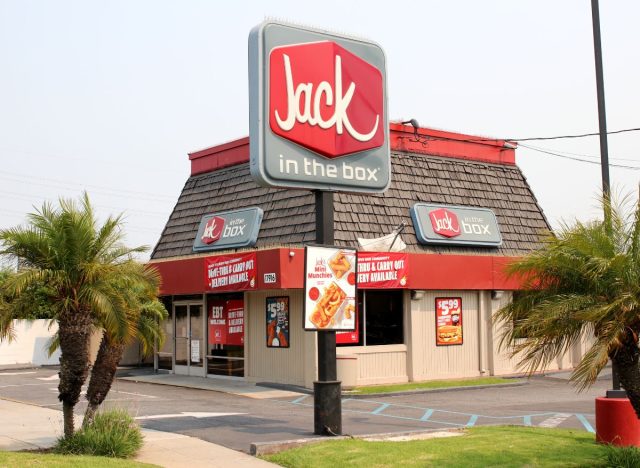 Though Jack in the Box restaurants have traditionally included dining rooms, this regional burger chain has a very different vision for its future.
In October last year, Jack in the Box introduced its first-ever restaurant prototype that completely nixed in-store eating to focus on drive-thru and digital ordering. The new restaurant in Tulsa, Okla., only covers 1,350 square feet and features a walk-up window for ordering, dual assembly kitchens, a drive-thru, and a special pick-up window for mobile and third-party delivery orders.
The company said that its goal with these new restaurant models is to decrease the costs of building new locations by about 20%, as well as give it greater flexibility in where it can establish new locations. When announcing the prototype, Jack in the Box said it would be a "huge boost" to its efforts to grow across the United States, benefitting customers with more efficient restaurant operations and providing an especially attractive opportunity for potential franchisees.
Now that the Tulsa location has been up and running for some time, Jack in the Box is already reporting promising signs of success with the test. Chain executives said during an earnings call earlier this month that the Tulsa prototype was surpassing expectations on sales, according to Nation's Restaurant News.
Zoe Strozewski
Zoe Strozewski is a News Writer for Eat This, Not That! A Chicago native who now lives in New Jersey, she graduated from Kean University in 2020 with a bachelor's degree in journalism.
Read more about Zoe