4 Regional Burger Chains You're About to See Everywhere
These smaller joints are planning major growth.
For better or worse, no meal exemplifies American cuisine quite like the burger. All over the world a bun with beef in between and some fries on the side is associated with the U.S. Of course, here in the U.S., we know burgers vary widely across different regions and you can get anything from an iconic sandwich at the most famous burger chains to an over-the-top gourmet creation.
Every restaurant has its own take on the burger because it's been around for a long time. Some believe the first American burger was crafted in 1901 by Louis Lassen at his restaurant in New Haven, Connecticut after a hurried customer asked for a meal they could eat on the go. Others argue "Hamburger Charlie" Nagreen of Seymour, Wisconsin invented the modern hamburger at a local fair in 1885 after seeing slow business at his meatball stand.
Regardless of the burger's true beginnings, there's no denying its ubiquity today across American dining and the food industry as a whole. While mega-successful chains like McDonald's and Burger King dominate the burger scene on a national scale, there are countless smaller, more regional burger brands operating throughout the country.
That's the beautiful thing about burgers; no two are exactly the same, and a cheeseburger ordered in California is probably going to look and taste very different than one served in Texas. The regional quirks and differences between burger brands across America may have spiced up many road trips, but at the end of the day, expansion is key to any business's success.
In recent years many regional brands have begun branching out of their home areas in pursuit of more customers and larger profits. Here are four regional burger chains you're about to see everywhere.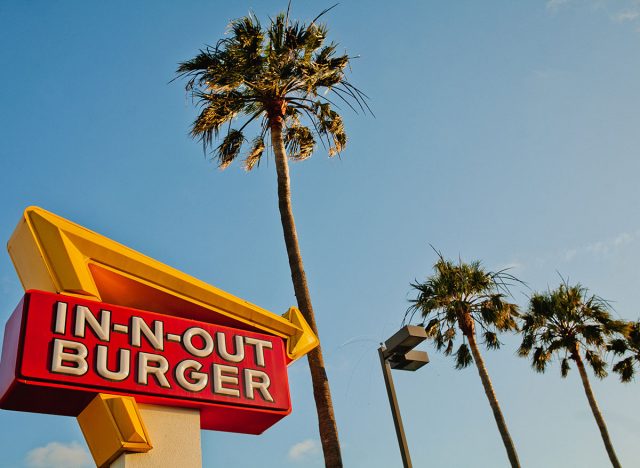 In-N-Out Burger is one of the more well-known examples of a regional, yet still incredibly successful, burger chain. Absolutely synonymous with California culture, In-N-Out is more myth than reality to those of us living on the East Coast and considered an absolute must-stop destination for tourists visiting the West Coast looking to get their hands on some "animal style" burgers and fries.
At the end of last year In-N-Out boasted close to 400 locations across 7 states—but no restaurants east of Texas. That's slated to change in the years to come, however, as the burger chain announced big plans earlier this year to begin opening restaurants in the Nashville, Tennessee area by 2026.
In-N-Out is all about fresh never frozen ingredients, which means the chain relies on its own patty-making meat distribution centers; one in California and another in Texas. The new locations in Tennessee will be served by their Texas distribution center, potentially opening the door for new restaurants in even more nearby states in the not-so-distant future such as Arkansas, Louisiana, Oklahoma, or Mississippi.
"While we are focused on Tennessee at this time, knowing we'll be delivering from our warehouse in Texas, there is a path that crosses a few other states that could be in our future," Lynsi Snyder, In-N-Out's owner and president, told Restaurant Business.6254a4d1642c605c54bf1cab17d50f1e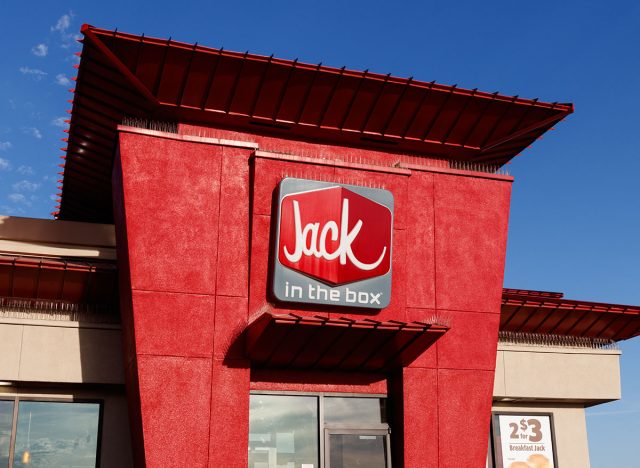 Another West Coast staple, the very first Jack in the Box opened its doors to customers way back in 1951 in San Diego. Today, Jack in the Box is known for its diverse menu (tacos with curly fries, anyone?) and has over 2,000 locations across 21 states—but most of those restaurants reside in the Western U.S.
Jack in the Box chief development officer Tim Linderman believes the burger brand has serious room for growth, with the potential to hit somewhere around 6,000 restaurants all over the country. To that end, just last month Jack in the Box announced plans to open locations in Arkansas for the first time ever and re-enter Florida after over 30 years.
"Through rebuilding franchisee relationships, and pairing franchise and company resources to enter new markets in a position of strength, we are starting to see results—and I couldn't be more excited about our future as a growth brand. This is only the beginning," CEO Darin Harris recently said in a press release.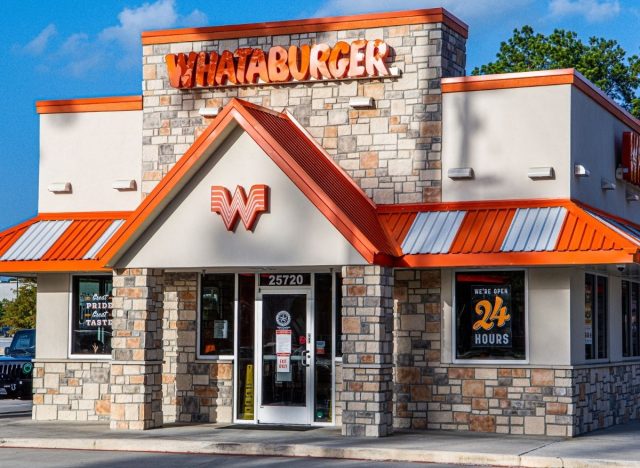 No drive through Texas is complete without stopping at a Whataburger drive-thru. The burger brand known for its iconic white and orange stripes was even officially named a Texas treasure by the state legislature in 2001!
First founded in 1950 in Corpus Christi, Texas by Paul Burton and Harmon Dobson, the burger chain remained family-owned by the Dobsons until a Chicago investment firm called BDT Capital Partners bought a majority stake in the brand in 2019. BDT has made expansion out of the U.S. South a top priority for the Whataburger chain since then.
In 2019 Whataburger operated 828 restaurants across 10 states. Today, the chain has over 920 restaurants in 14 states. While the vast majority of units (700+) remain in Texas, recent years have seen Whataburger restaurants open in Kansas, Missouri, and Colorado. Meanwhile, the first location in Atlanta opened last year, with dozens more planned in the metropolitan area.
The burger chain also just announced plans to add another 12 locations in the Jacksonville, Florida area, and rumors swirled late last year that Whataburger locations may be coming to North and South Carolina as well.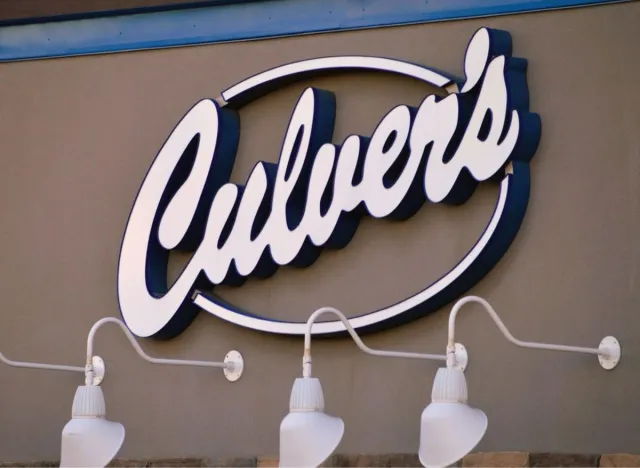 Moving up north from the American South, it doesn't get more Midwest than Culver's, the burger chain known for cheese curds and ButterBurgers. This Wisconsin-based chain is all about dairy, but recent years have seen the brand pursue aggressive expansion into new markets.
Around a decade ago there were only a handful of Culver's restaurants in Florida. Today, there are close to 100 in the sunshine state with seven more coming soon. The state of Arkansas saw its first Culver's location open last year as well.
The burger chain is also making serious inroads within the Georgia market with 20 locations (and one more coming soon), mostly in the northern region of the state. Recent years have seen more locations open in Central Georgia, and last year Culver's was voted Georgia's second most popular burger chain. All in all, the burger chain boasts just under 900 domestic restaurants across 26 states. Just the two states of Illinois and Wisconsin account for 277 of those locations.
Culver's wants "to take a bit of Wisconsin to the rest of the space that we do business in," co-founder Craig Culver told QSR last year as the chain saw its first-ever food truck set out on a 17-city promotional tour.
John Anderer
John Anderer is a writer who specializes in science, health, and lifestyle topics.
Read more about John