9 Household-Name Restaurants That May Never Be the Same Again
Buffets and salad bars could be a thing of the past.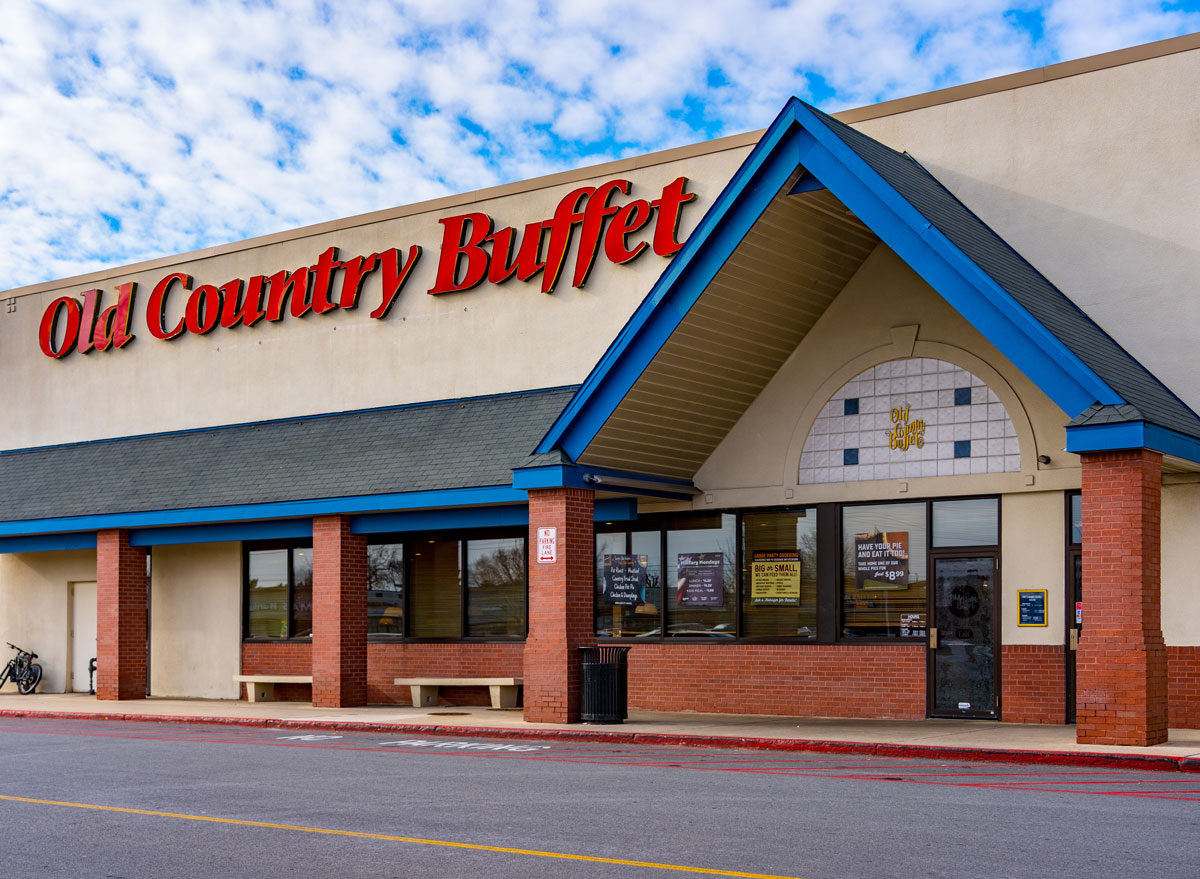 As cities and states prepare for reopening, there are plenty of changes going into place. There isn't yet a vaccine for the coronavirus, so restaurants and patrons will need to use increased safety measures to reduce the chance that the virus can spread. And some of your favorite household-name restaurant chains may never be the same.
For one thing, buffets and salad bars have come under major scrutiny. Even with the sneeze guards, there are still plenty of opportunities for germs to spread from people to the food that's sitting out. Don't be surprised if your favorite chain restaurant salad bar disappears, or if your favorite buffet place pivots entirely. Here are some restaurants that are likely to see major changes in the coming weeks and months. And for more things that will be different, here are 7 Things Restaurant Servers Are No Longer Allowed to Do.
Ruby Tuesday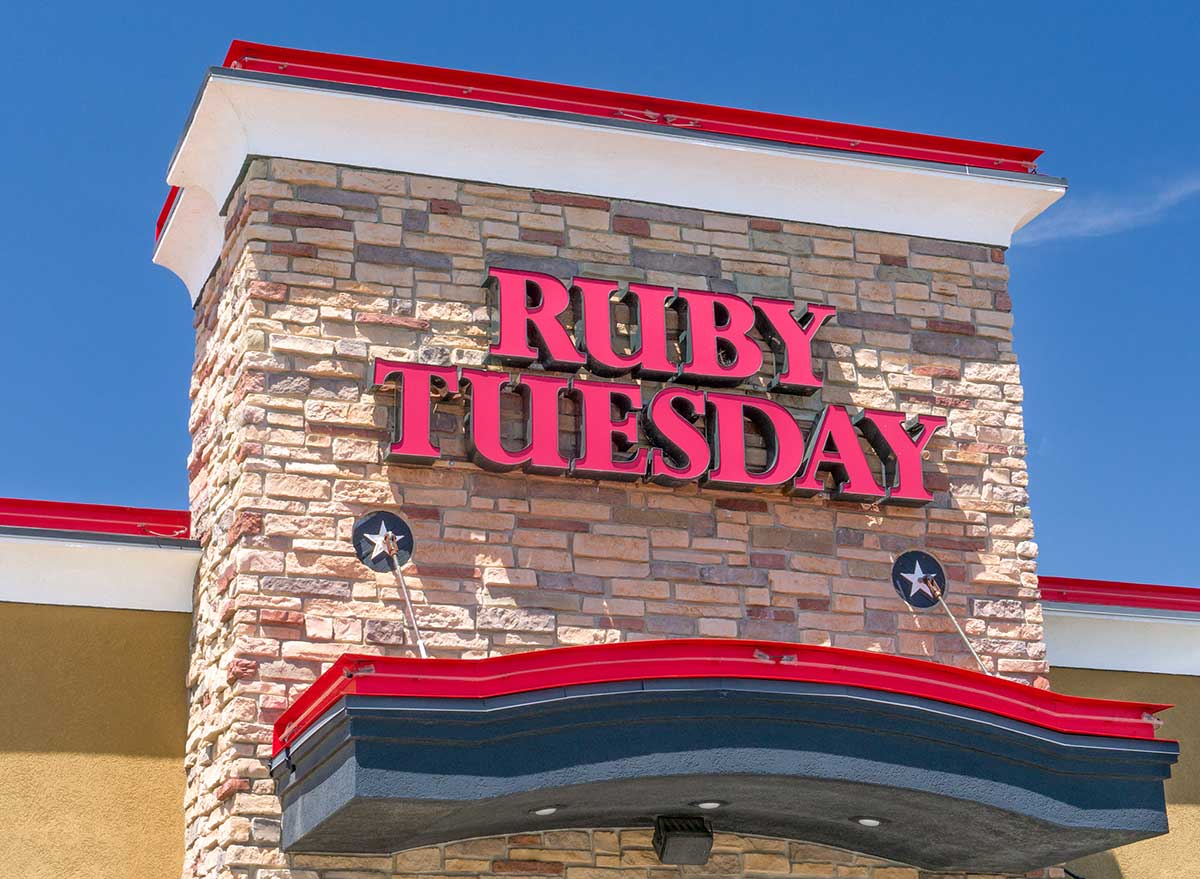 Ruby Tuesday's Garden Bar is an iconic feature at the chain. You can even buy it as your whole meal! But it's not likely to stick around with concerns about safety amid the pandemic. No wonder Ruby Tuesday is one of the 7 Popular Restaurants That May Not Survive the Coronavirus Pandemic.
Cici's Pizza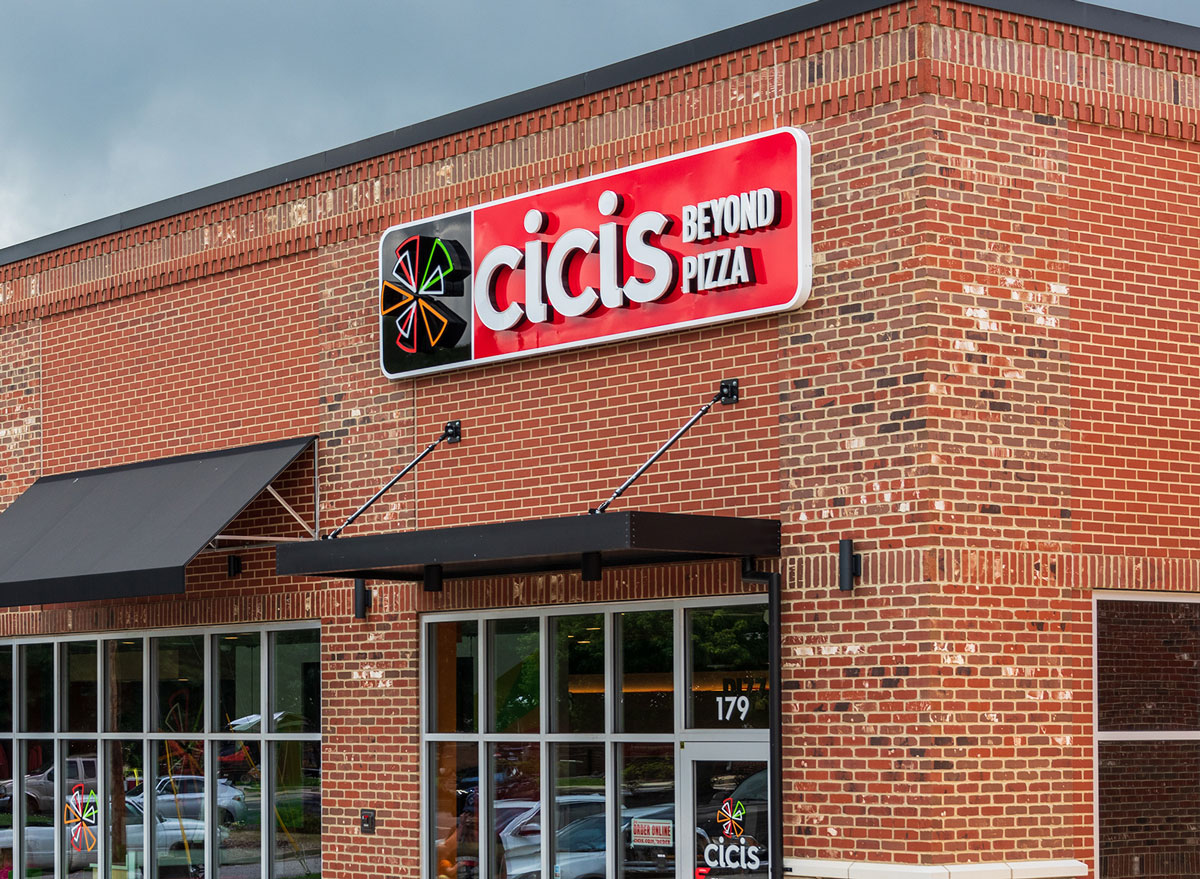 Cici's Pizza is the endeavoring company that tried to make mac-and-cheese-topped pizza a thing. But the whole restaurant is a buffet, and that means major changes are taking place. According to the company's statement on coronavirus, the chain will still offer customers unlimited pizza, but there's a catch. Employees will serve customers their unlimited slices, rather than letting them serve themselves from open trays.
Golden Corral
Back in March, Golden Corral issued a statement noting that its employees would be "sanitizing the surfaces of all key guest touch-points every 30 minutes," along with implementing other safety measures. But the buffet process likely will change more dramatically when the chain starts reopening. According to Restaurant Business Online, Golden Corral's dining stations will serve customers, rather than letting them get their own food.6254a4d1642c605c54bf1cab17d50f1e
Five Guys
While the chain's peanuts are a classic (and free) side to go along with your burger, there might be some changes to the peanut process during the reopening. The company's coronavirus statement doesn't specifically mention peanuts, but don't be surprised if an employee has to scoop them for you now, rather than the nuts being self-serve.
Cracker Barrel
This may be a hard pill to swallow, but the iconic checker sets and peg-jumping games might not be at Cracker Barrel when it reopens. All of the plastic game pieces would definitely qualify as high-touch items and could spread surface germs from customer to customer.
Aside from that, there's another major way Cracker Barrel won't be the same: Some locations are now offering alcohol! Cracker Barrel Is Offering These Two Items for the First Time During Reopening.
Old Country Buffet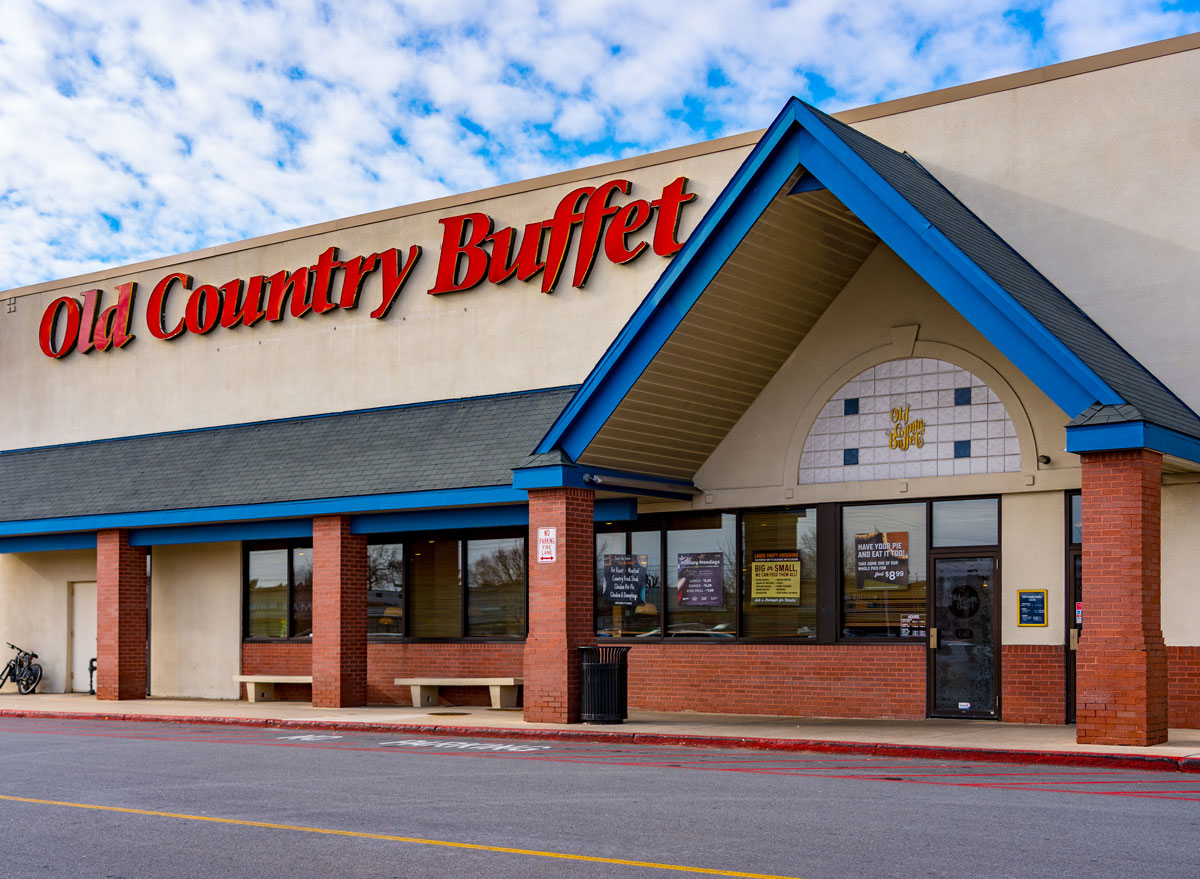 Like Golden Corral, Old Country Buffet is likely to see drastic changes during its reopening. If both of these buffet restaurants move to a "cafeteria-style model," as the News & Observer reported about Golden Corral, it wouldn't be too surprising.
BD's Mongolian Grill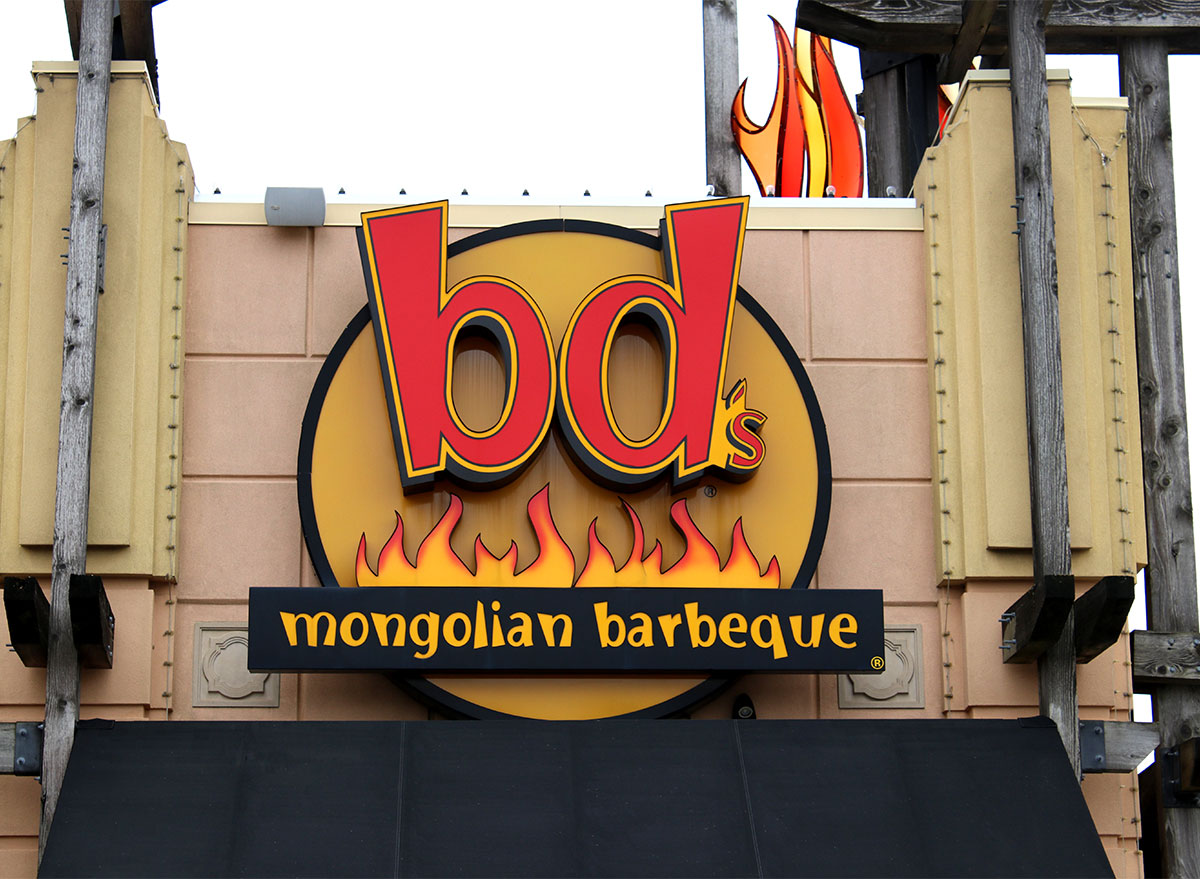 BD's lets you build your own stir-fry bowl from a set of ingredients that are sitting out. But as with buffets, it's hard to imagine that continuing as the chain reopens. BD's coronavirus policy focuses on safety measures for delivery and takeout, but it won't be a surprise if the employees build your stir-fry bowl, rather than letting you build it yourself.
Pizza Hut
If your Pizza Hut location still has a salad bar, don't expect it to return with the restaurant's reopening. But beyond that, dine-in Pizza Hut locations may be disappearing entirely, as the chain focuses on takeout and delivery.
Hoss's Steak & Sea House
Hoping to visit the salad bar at Hoss's when it reopens? Don't get your hopes up. The Hoss's homepage reveals that the salad bar is "currently not available."
Eat This, Not That!
Inspired by The New York Times best-selling book series, Eat This, Not That! is a brand that's comprised of an award-winning team of journalists and board-certified experts, doctors, nutritionists, chefs, personal trainers, and dietitians who work together to bring you accurate, timely, informative, and actionable content on food, nutrition, dieting, weight loss, health, wellness, and more.
Read more about Eat This