7 Popular Restaurants That May Not Survive the Coronavirus Pandemic
These chains risk permanent closure due to severe financial losses.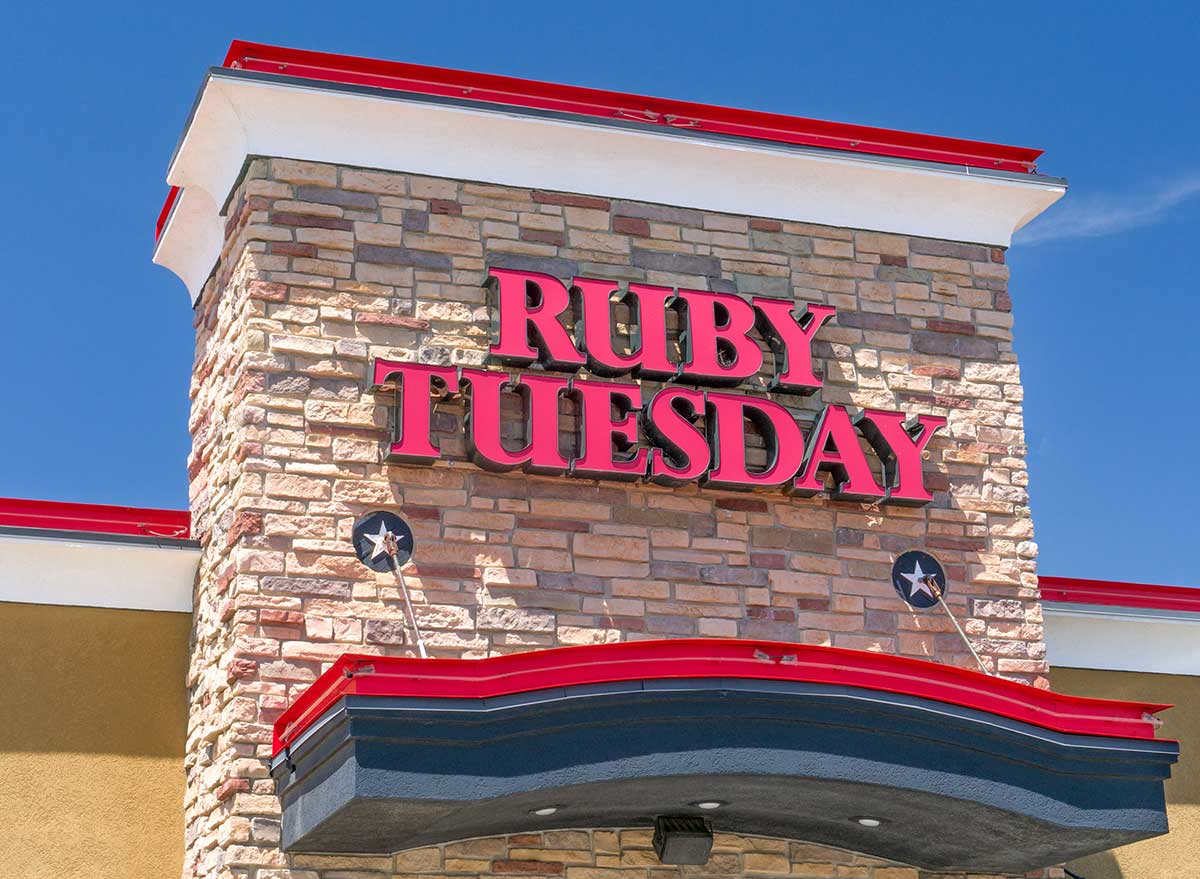 The unfortunate reality of this pandemic is that many restaurants, especially independent and local ones, may have to close permanently. Even popular restaurant chains face the risk of closing, at the least, hundreds of locations, as only a few remain profitable during this time.
Nothing is for certain yet, but we've noticed there is talk around a handful of popular restaurant chains that may not be able to survive the coronavirus pandemic, largely due to financial struggles they were experiencing just before the pandemic hit.
Here are just seven restaurant chains that are currently taking a massive financial hit from the coronavirus pandemic.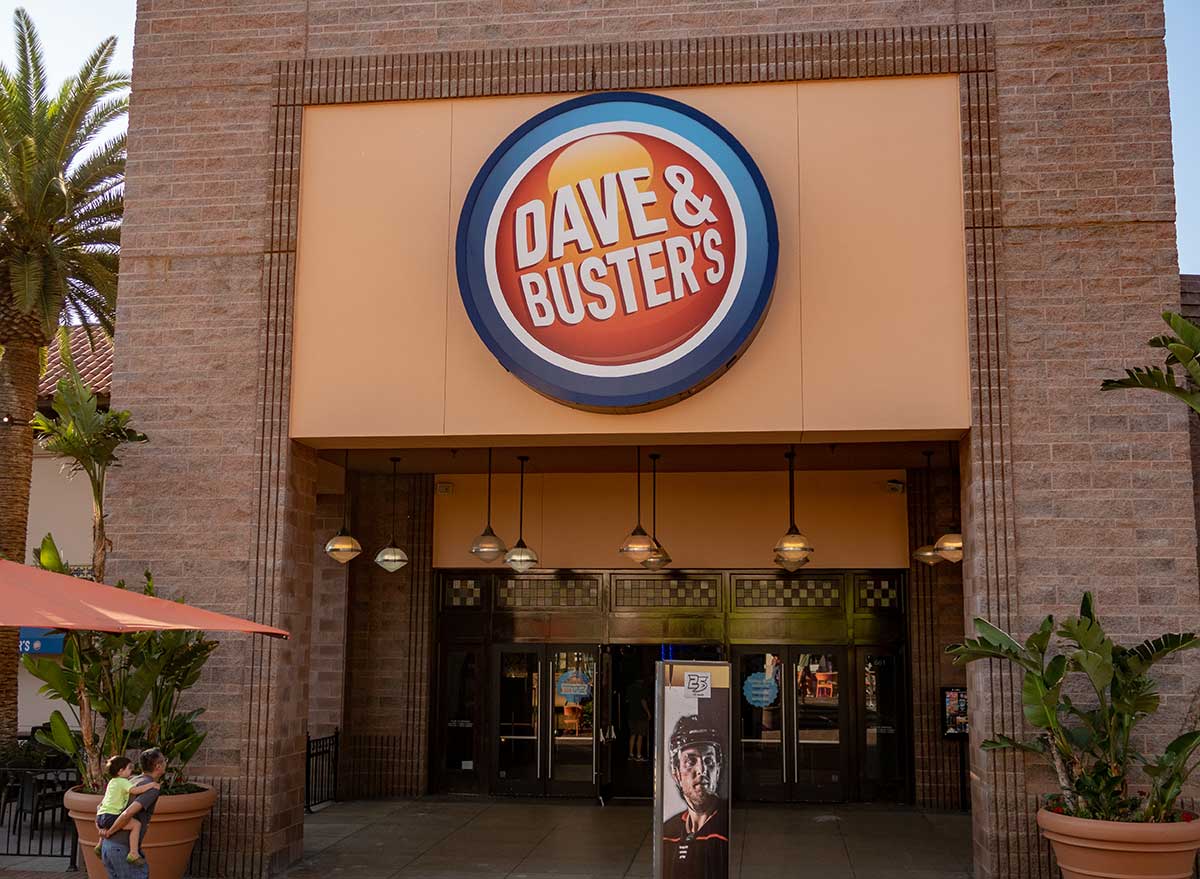 According to The Motley Fool, Dave & Buster's is at particularly high risk of facing permanent closure because, unlike a traditional restaurant, the chain is not equipped for delivery and takeout. The company also makes a majority of its revenue from the games that are inside of the restaurant. With all 137 locations currently closed, and depending on when this pandemic will lift, Dave & Buster's may go out of business in the near future.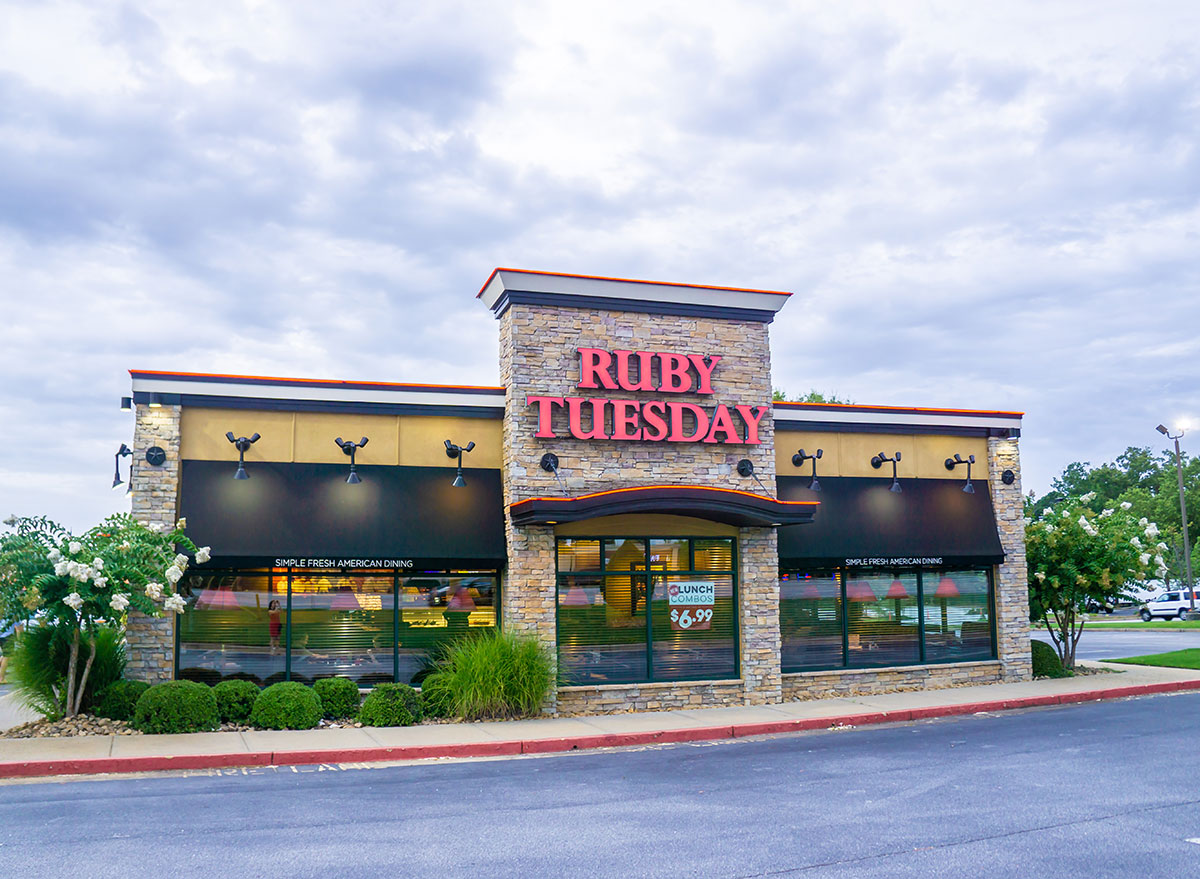 Ruby Tuesday could be at high risk of going under during the pandemic, especially because the chain, as the Motley Fool points out, "already had a weak position in a competitive industry." While the company is still offering delivery and takeout during this time, it predominantly relies on dine-in service and alcohol sales. Additionally, Ruby Tuesday has been trying to recover from a financial blow that occurred in 2017 when it was purchased by a private equity group for $146 million after a poor performance on the public market. Between 2018 and 2019, the chain had to close down nearly 80 locations.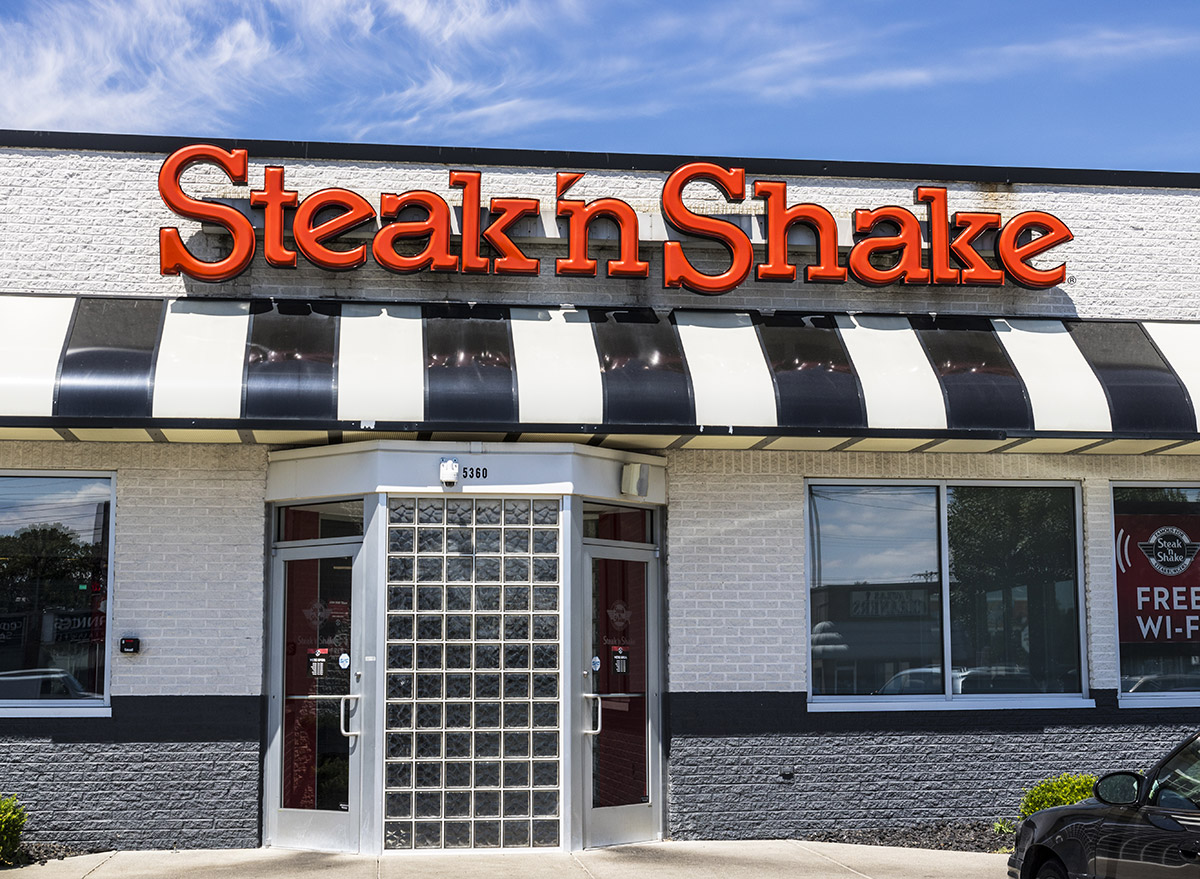 Even during difficult financial times, Steak 'n Shake has been giving away free French fries with every drive-thru order. However, the chain has been struggling since last year, when its operating loss increased to $18.6 million from $10.7 million the year prior. As of December 31, 2019, Steak 'n Shake had temporarily closed 107 locations. Now, during a time when all hands are needed on deck, the chain is at an even greater disadvantage of surviving with a considerable number of locations shuttered.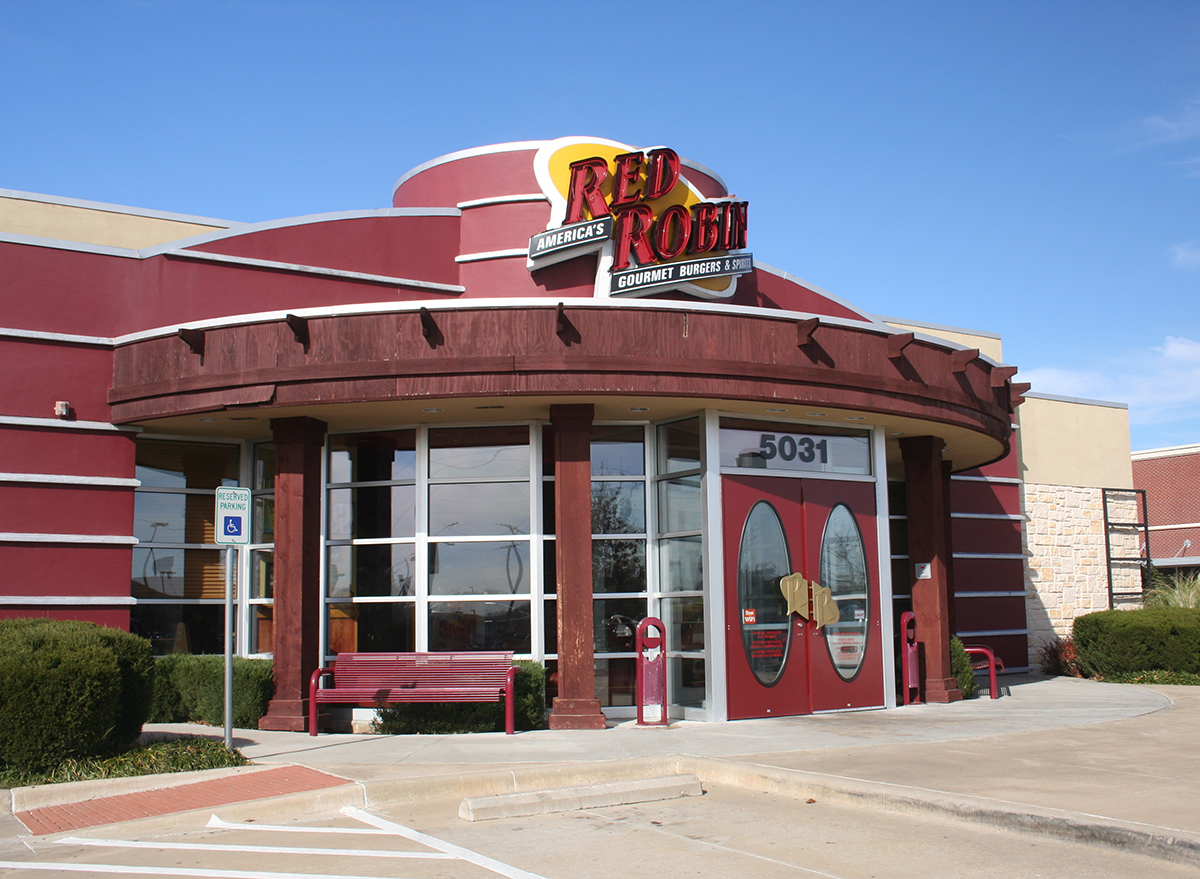 The home of several gargantuan burgers and steak fries is at risk of going under, largely because it was in financial trouble well before the pandemic hit. Investopedia said, "Red Robin Gourmet Burgers, Inc. (RRGB) had been losing the hamburger wars for years before this year's worldwide crisis." For example, in the fourth quarter of 2019, traffic had been down by 3.4 percent. In addition, Red Robin's revenue, net income, and sales have all taken a dive over the past couple of years. Recovery will likely be very challenging for the chain post-pandemic.
The fast-food chain that operates out of Arizona, California, Nevada, Texas, and Utah is currently struggling, largely because California was the first of those states to enforce a mandatory shutdown, and that's where most of the locations are situated. Recently, the chain's stock dipped to an all-time low at $6.15 per share, however, they've appeared to have made some recovery since then with the stock currently sitting at around $10.00 per share.6254a4d1642c605c54bf1cab17d50f1e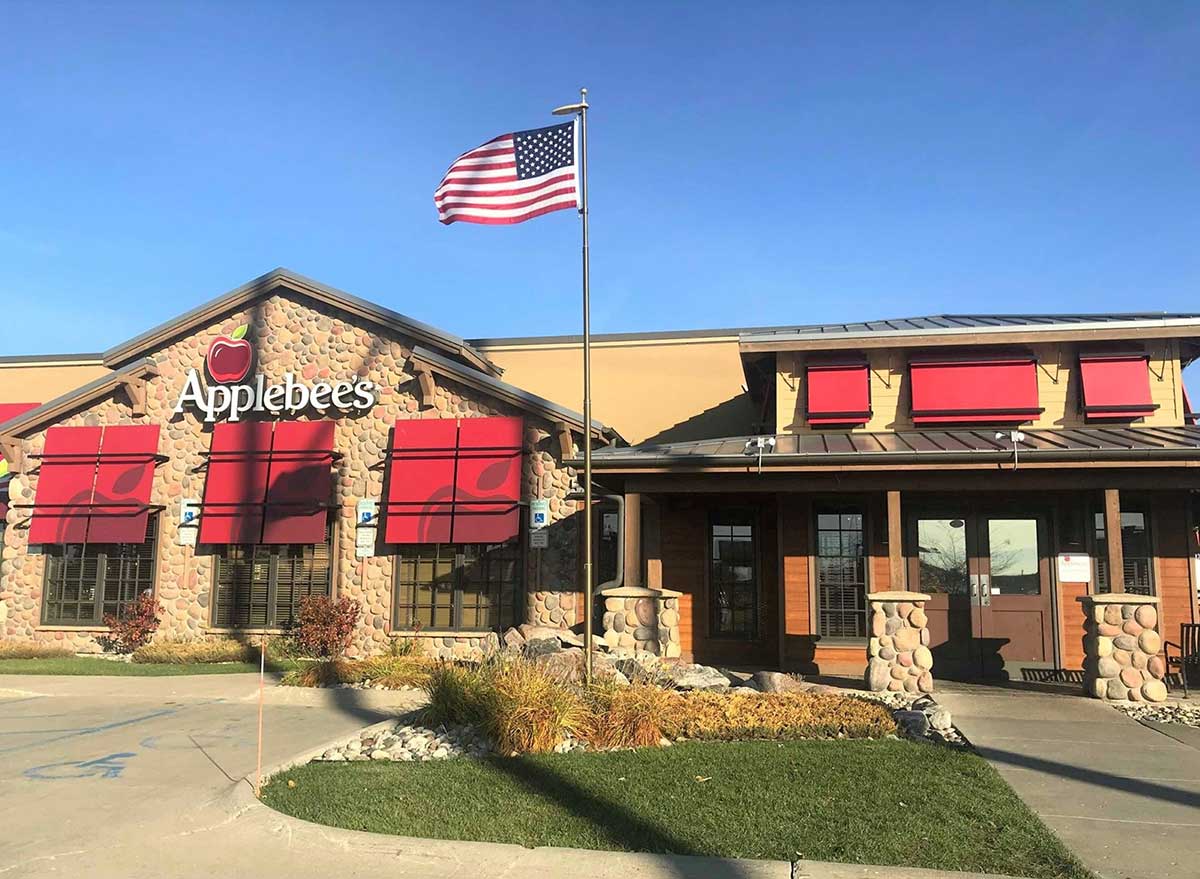 Business Insider reported that sit-down casual dining chains are all at high risk of not recovering from the pandemic, as analysts and industry experts predict that they will see sales plummet in the upcoming months. Applebee's is among that group that may struggle to bounce back after the shelter-in-place order lifts because a lot of people will likely not be comfortable dining there, at least initially.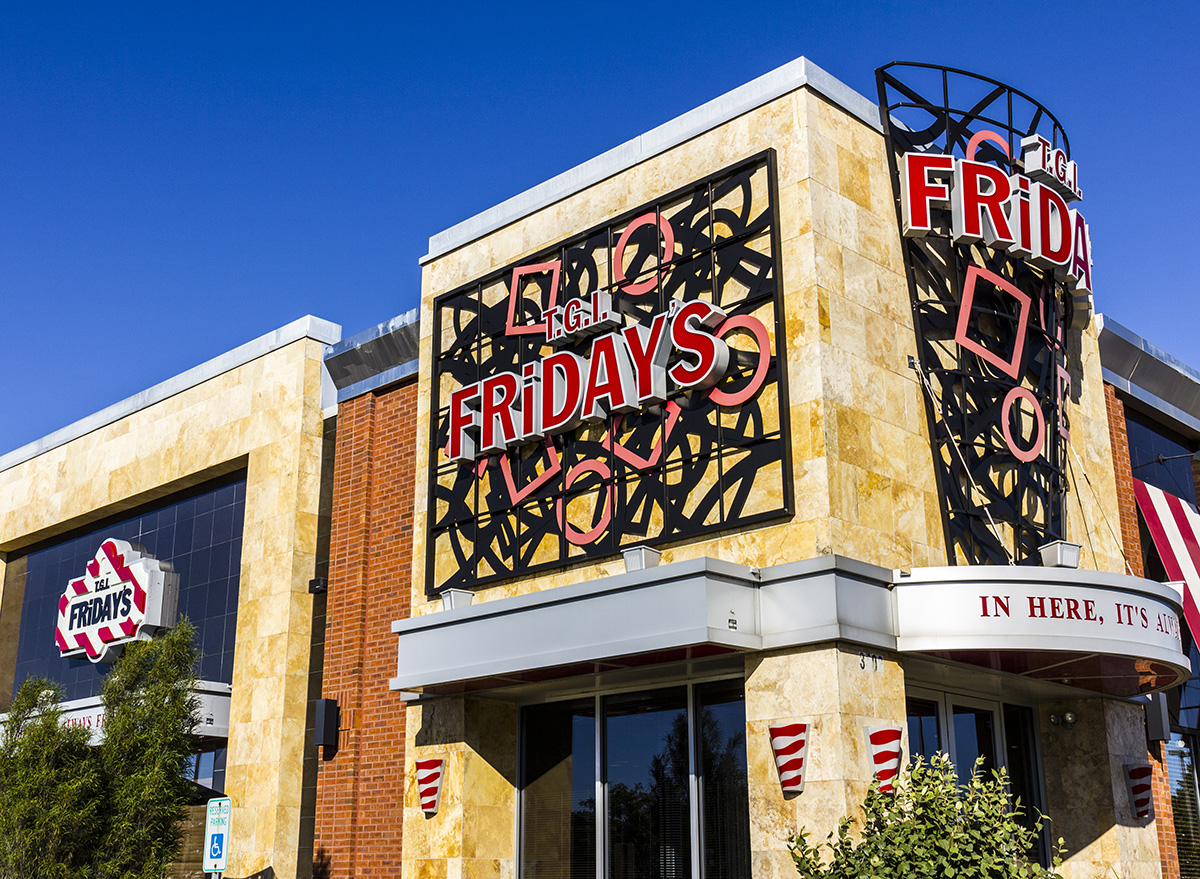 TGI Friday's is also one of those sit-down casual chains that will inevitably experience a massive decline in sales in the coming months, however, the company is offering curbside pickup for wine and beer. Still, once it's safe for restaurants to re-open, the bar at TGI Friday's probably won't be as lively as it was before, since customers may be hesitant to surround themselves around groups of people.