5 Major Changes You'll See at Popeyes Going Forward
The fried chicken chain is thriving during these uncertain times, and it's on course to make these positive changes.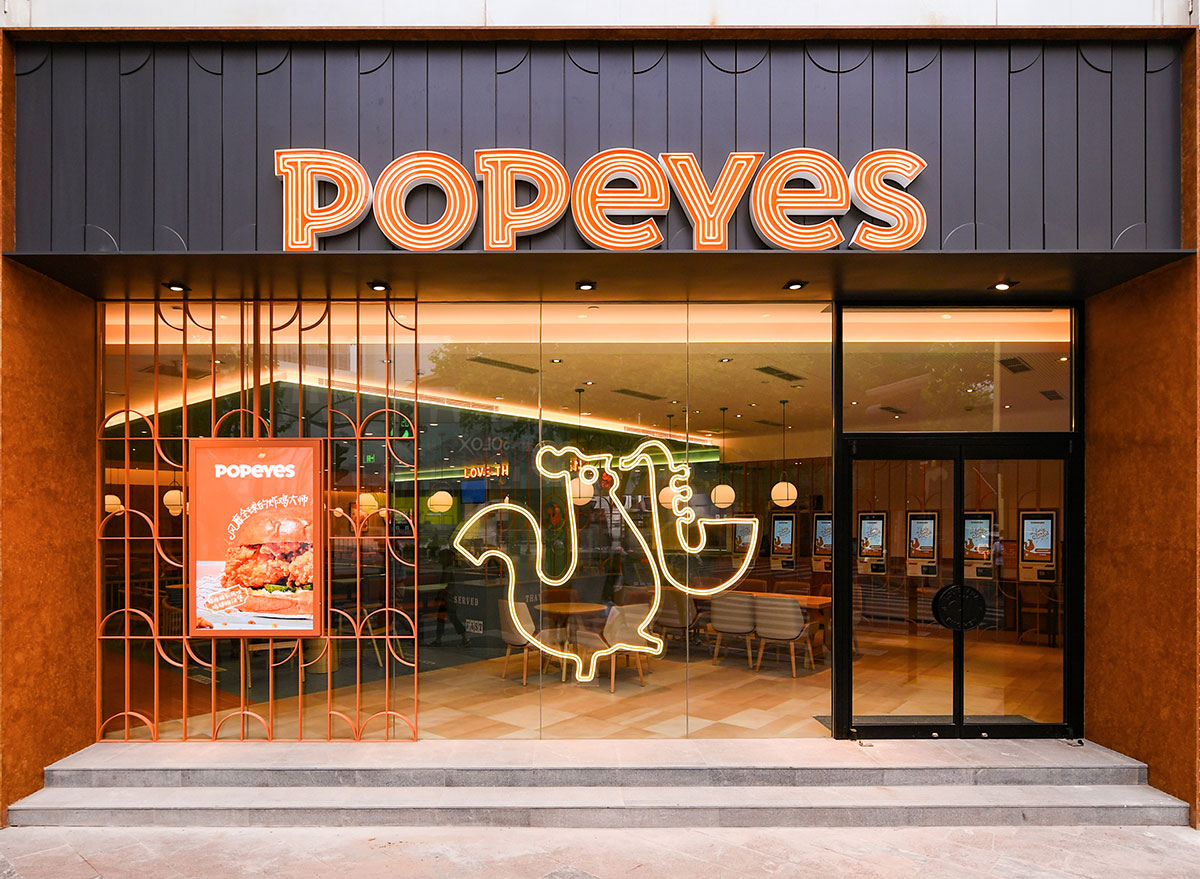 Many of your favorite fast-food restaurant chains have announced closures all across the U.S. as they've suffered severe financial losses from COVID-19. However, Popeyes not only started off 2020 in a strong position, but the brand has continued to meet its goals throughout the pandemic. As a result, the company is on track to remain successful for the rest of the year as well as into 2021.
Given its success, Popeyes has plans to make at least five positive changes that you should expect to see at your nearest location in the following months. Here are the new things you'll find at your favorite fast-food chicken chain. (And, to keep yourself informed, make sure to sign up for our newsletter.)
You'll likely see more Popeyes locations near you.
The New Orleans-based brand recently announced its plan to continue expanding across the country and abroad, which is the complete opposite of what many other popular fast food chains are doing during the global pandemic. Popeyes catapulted out of the domestic market and into the international one over the last year, especially due to one popular menu item: The Chicken Sandwich, which debuted on August 12, 2019.
"I think [the Chicken Sandwich] just took the business and the brand to a whole other level, and it's encouraging us and our franchisee partners to really think much bigger and long-term about growth into the future," Daniel Gonzalez, head of finance and development for Popeyes, Americas told QSR magazine.
Popeyes entered the pandemic with very strong results, which again, is something that hurt many chains like Ruby Tuesday and IHOP, both of which had already experienced a drop in sales prior to the pandemic. To keep up the momentum, Popeyes refreshed its logo and updated designs found in stores and on the food's packaging, which will become more prevalent by 2021. Currently, the brand is seeing an increase in demand in Brazil, Spain, and China. (Related: 6 Beloved Restaurant Chains That are In Major Trouble Right Now.)
Another new, iconic menu item is on the horizon.
Popeyes' Chicken Sandwich—while a massive success since its inception—won't be able to maintain the brand's robust momentum forever. As is the case with any major food brand, new innovations are required to keep reeling in devoted fans and new customers alike.
"Eventually, the hysteria will die down," Eric Gonzalez, U.S. restaurant analyst for KeyBanc Captial Markets, said to QSR. "This one seems to have a longer tail than most. But at some point, they will need to be creative again. The good news is that the Chicken Sandwich can serve as a foundation for future innovation. And the key will be testing and making sure the pipeline stays robust over the long term."
There is talk around conceptualizing a new menu item following the prosperity the chicken sandwich garnered for the brand. Felipe Athayde, president of Popeyes Americas, hinted to QSR that a few other new menu items are coming down the pipeline.
"The bar is really, really high, but that's how we set it even before the launch of the sandwich," Athayde said. "The same culinary team that has put together this product is, as we speak, working on a variety of more exciting launches for the future… We're very confident in the quality of our food and we know that, if we set the bar as high as we have, the products will speak for themselves." (Related: The #1 Unhealthiest Menu Item at Every Single Fast Food Restaurant.)
Expect more female-targeted ads.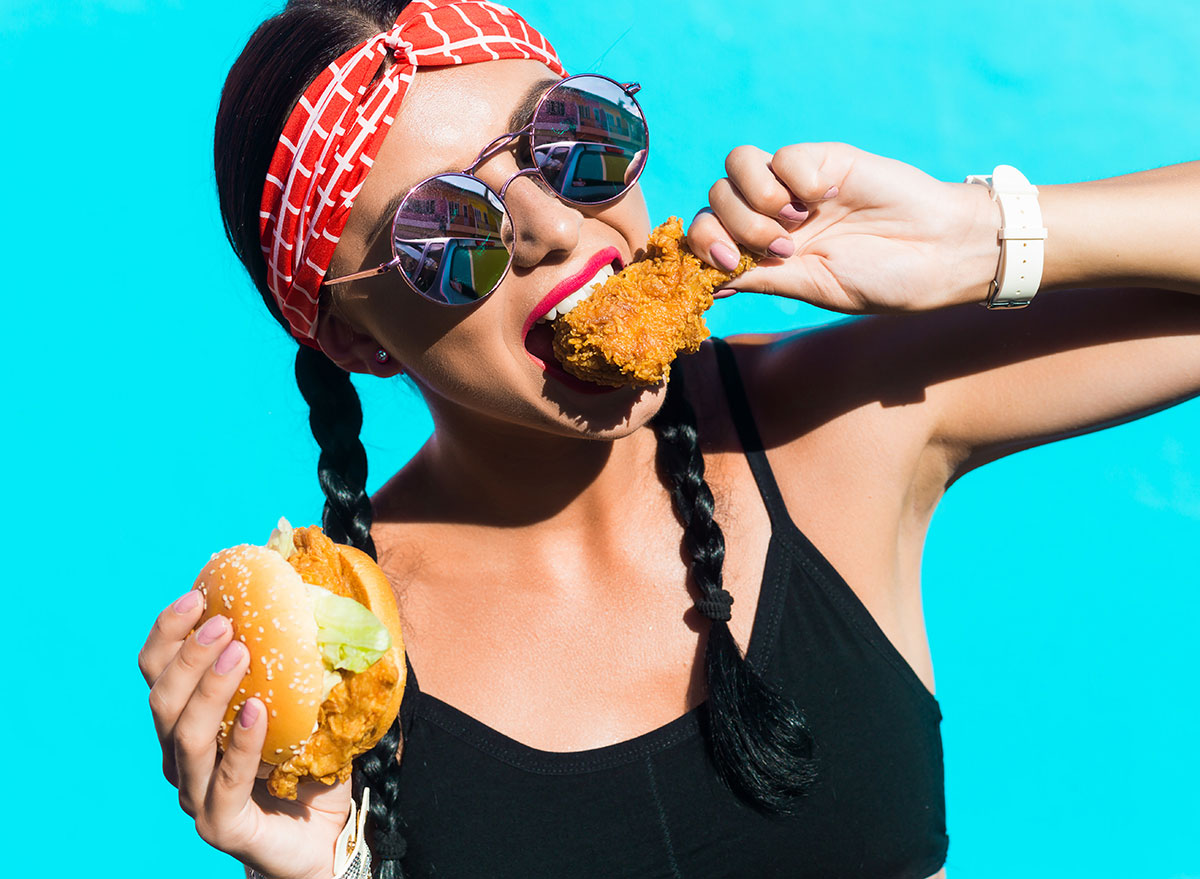 We know, this sounds hyperspecific. However, Lauren Silberman, an analyst at investment bank Credit Suisse, identified the target demographic fueling chicken sandwich sales at different restaurant chains all across the U.S… and it's women.
"It appeals more to females, and that's a key demographic to get into," Silberman told QSR. With this in mind, it's possible that Popeyes will draw more female customers in with the way they market their new menu items. Virtual focus groups may be one such way the brand can ensure it's tailoring to girls, women, and female-identifying individuals.
Expect fewer bone-in options.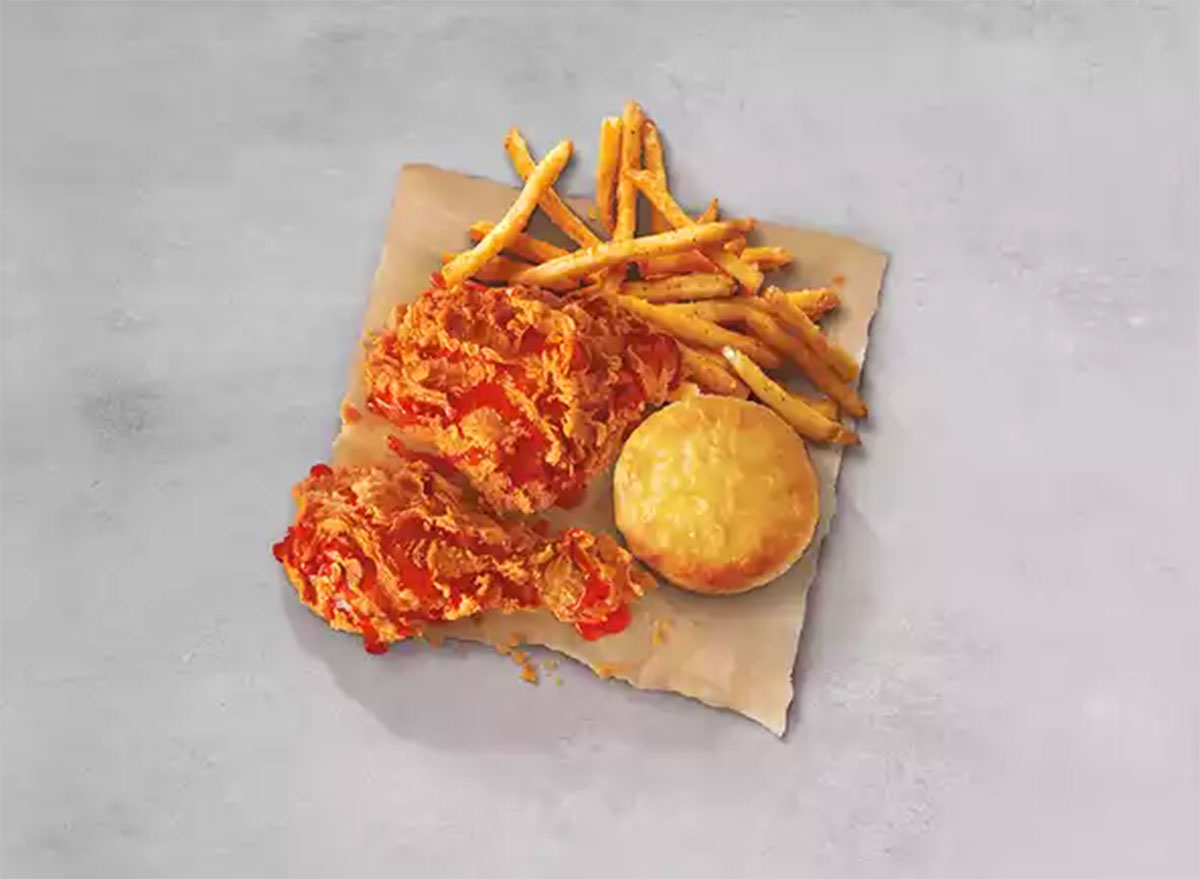 Silberman also says that millennials and younger people, in general, are more interested in boneless chicken options rather than bone-in ones. If Popeyes takes these data findings into consideration, it's likely the majority of its new menu items will be boneless. Of course, the brand just launched the Hot Honey Bone-In Chicken this month for a limited time, so only time will tell how popular that option will prove to be across the masses.6254a4d1642c605c54bf1cab17d50f1e
Digital orders will continue to grow in popularity.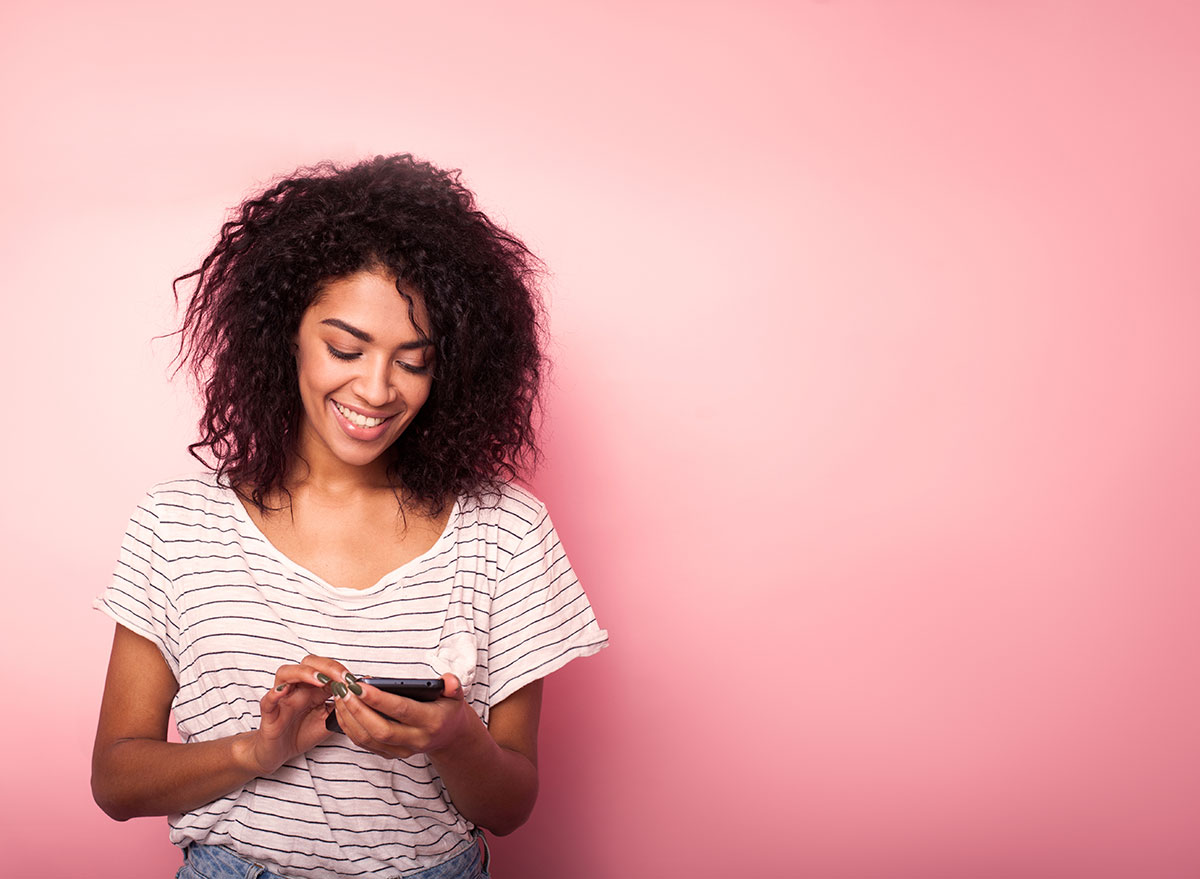 Another way Popeyes had a leg up over other popular fast-food brands during the pandemic is that it had already established a strong digital presence, meaning customers already had the ability to order their favorites online. Of course, third-party food delivery services, including Postmates and DoorDash, also deliver Popeyes to customers. Whether they are placing an order on the app or through another service, the digital space has absolutely helped Popeyes sustain that momentum it initially started 2020 with. In fact, in a Q1 earnings call, it was revealed that digital orders accounted for 15% of Popeyes' sales.
For more, check out the Best Tacos in Every State.