25 Cheap Walmart Buys That Are Totally Worth It
Walmart has healthy food for every budget.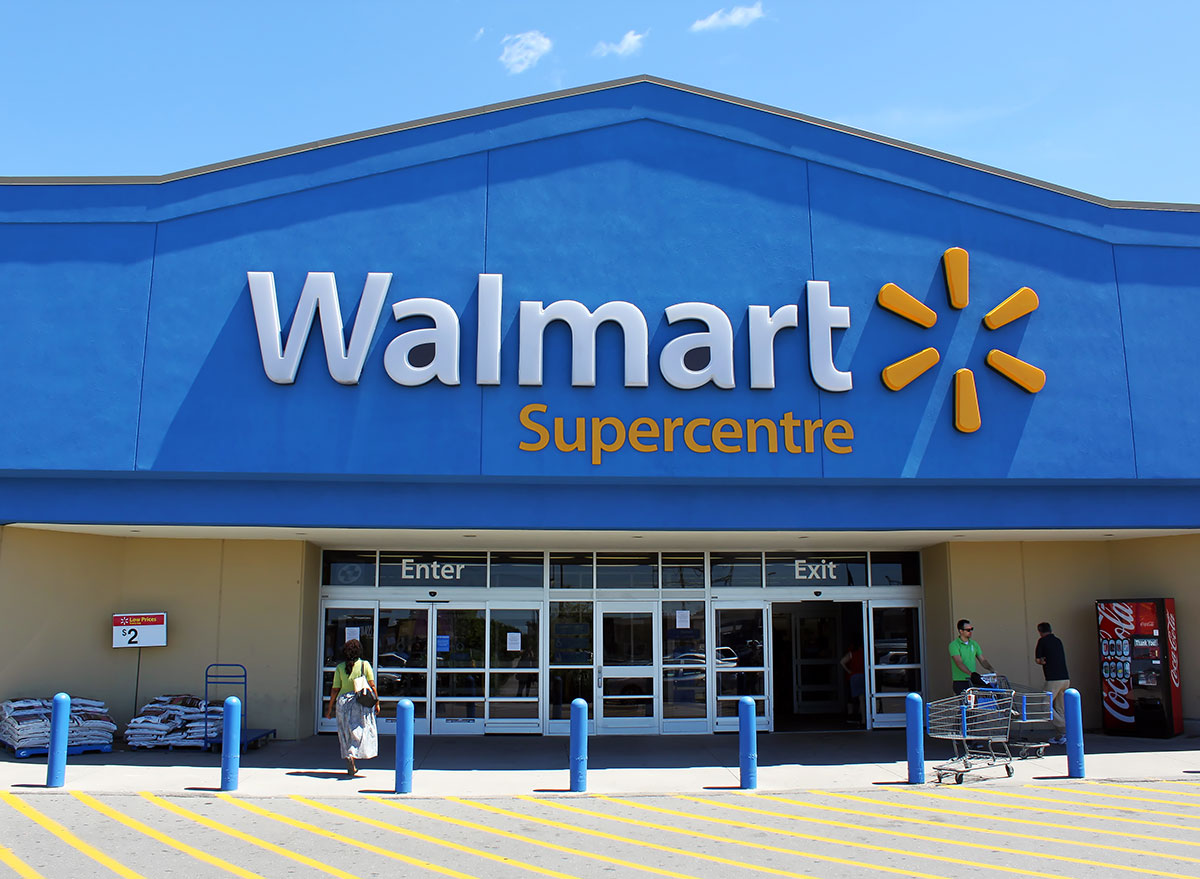 This post contains affiliate links. If you use these links to buy something, we may earn a commission.
If you're looking for affordable groceries, Walmart is the place to shop. As one of the country's biggest grocery stores, Walmart brings shoppers fresh and packaged foods at price points that can fit any budget.
With that in mind, we've rounded up some of the best cheap Walmart buys you can snag right now. Add these to your shopping list!
Impossible Burger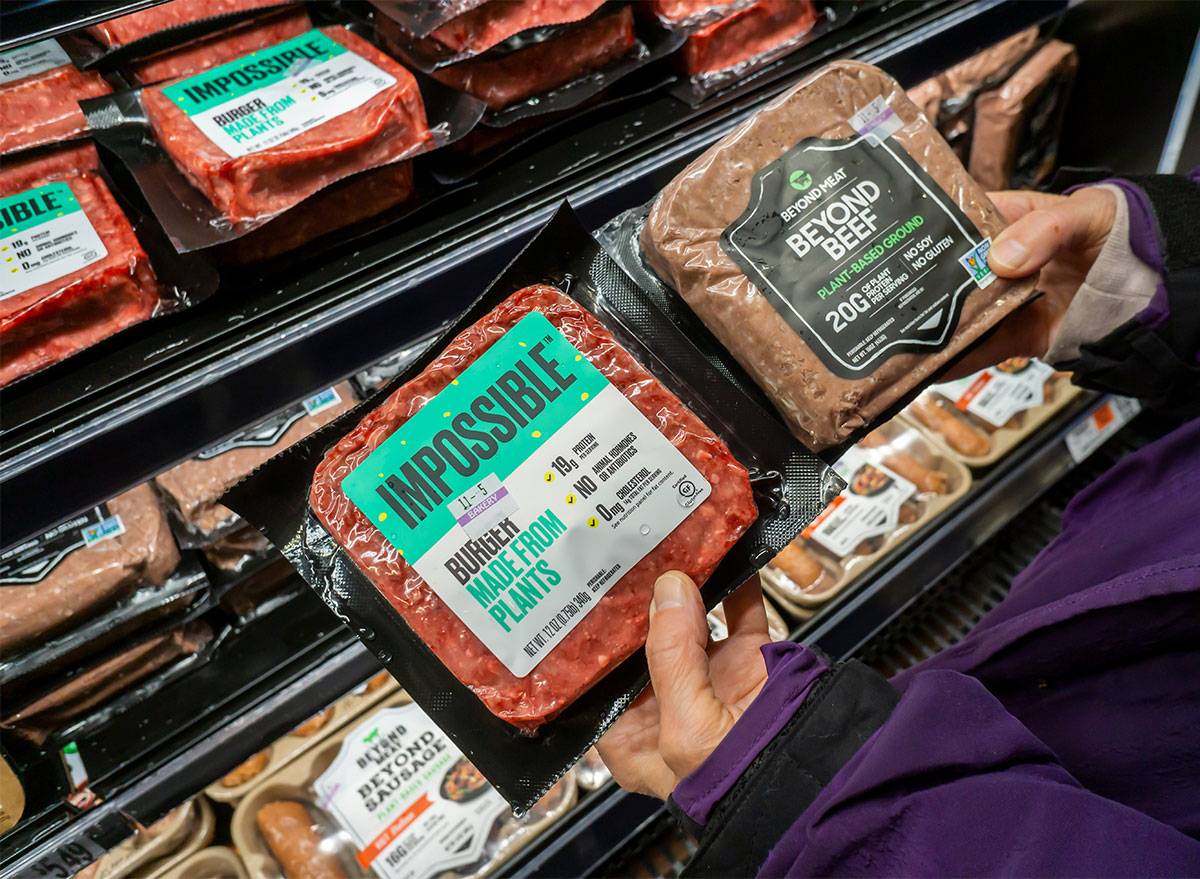 This plant-based burger, which tastes surprisingly like the real thing, is now on sale at Walmart. You can use Impossible meat in all of your favorite ground beef recipes.
Instant Coffee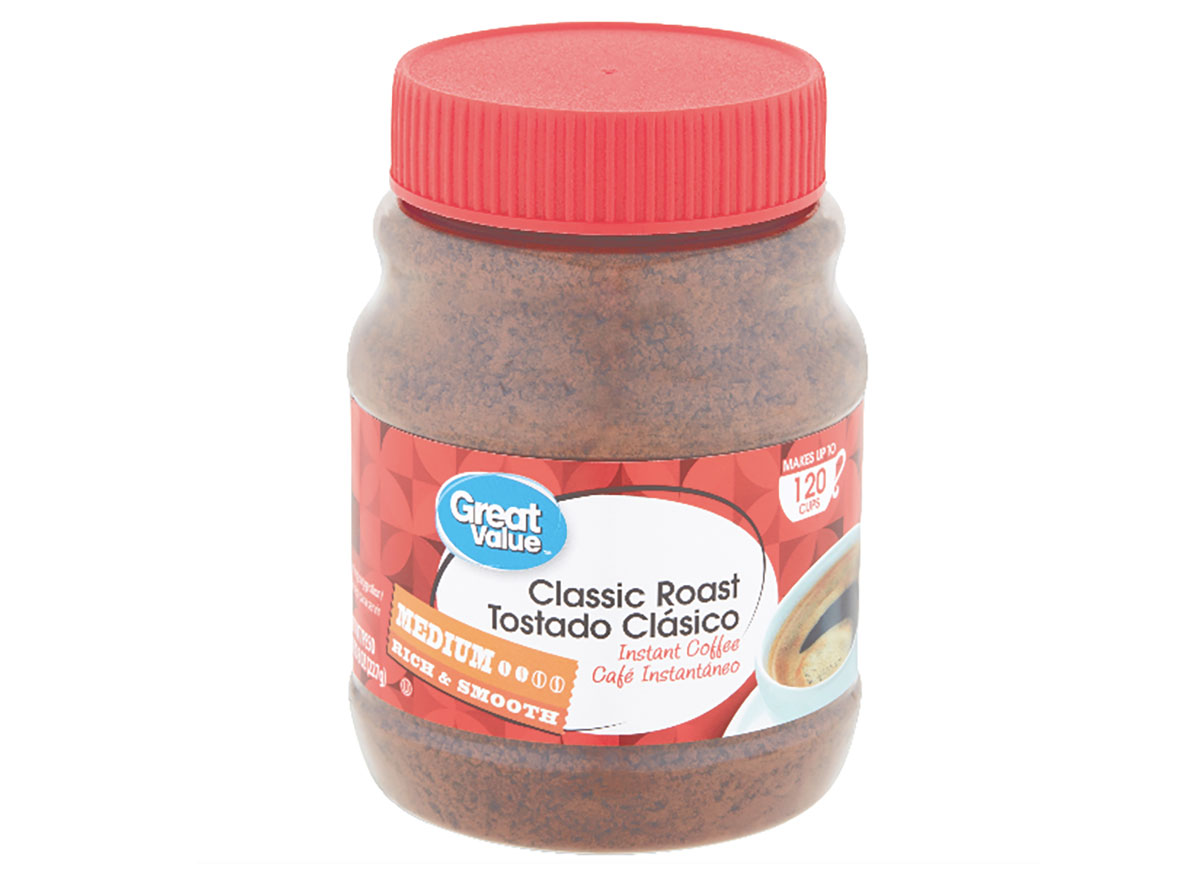 Whipped coffee was a big trend at the beginning of quarantine, but it's still just as delicious to make now. Here's How to Make Whipped Coffee Three Different Ways.
Bananas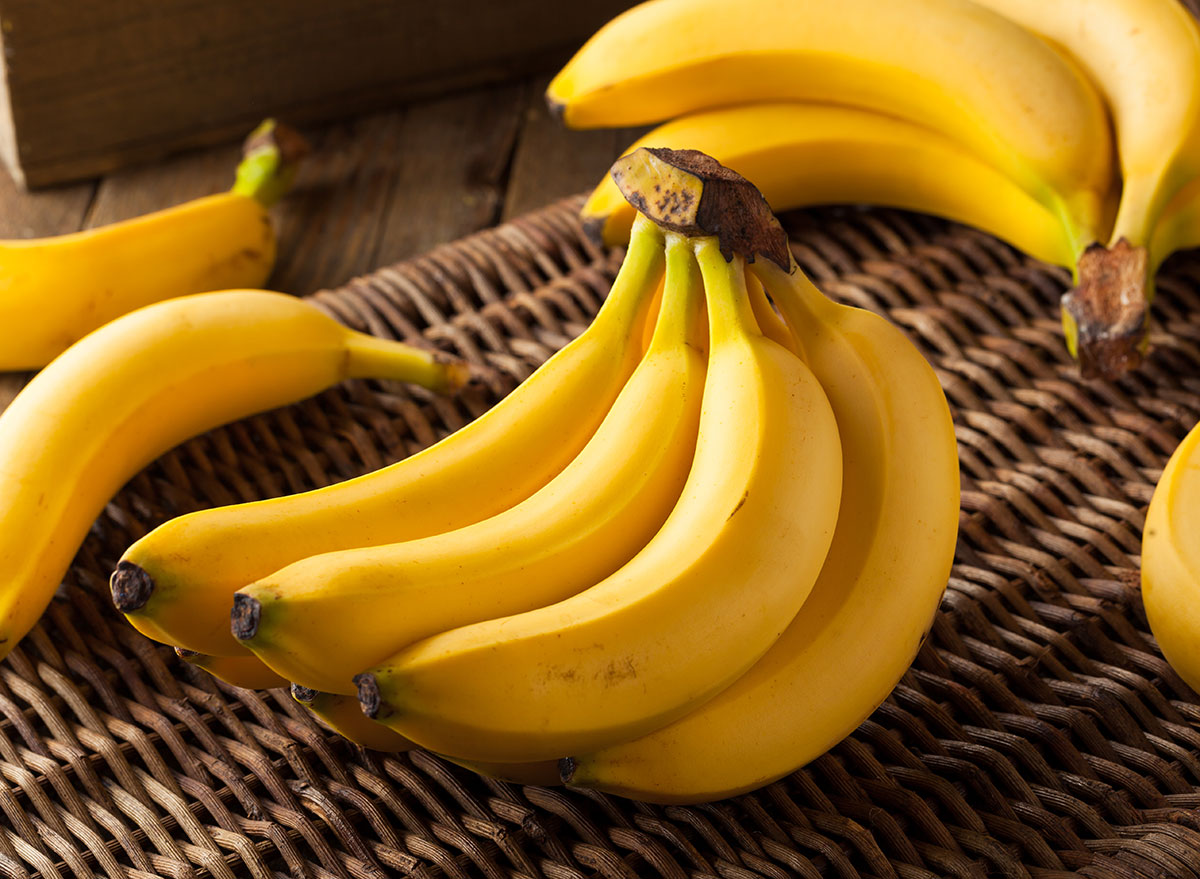 Bananas are Walmart's top-selling food, so add some to your cart the next time you're there. You'll be in good company!
Whisps Cheese Crisps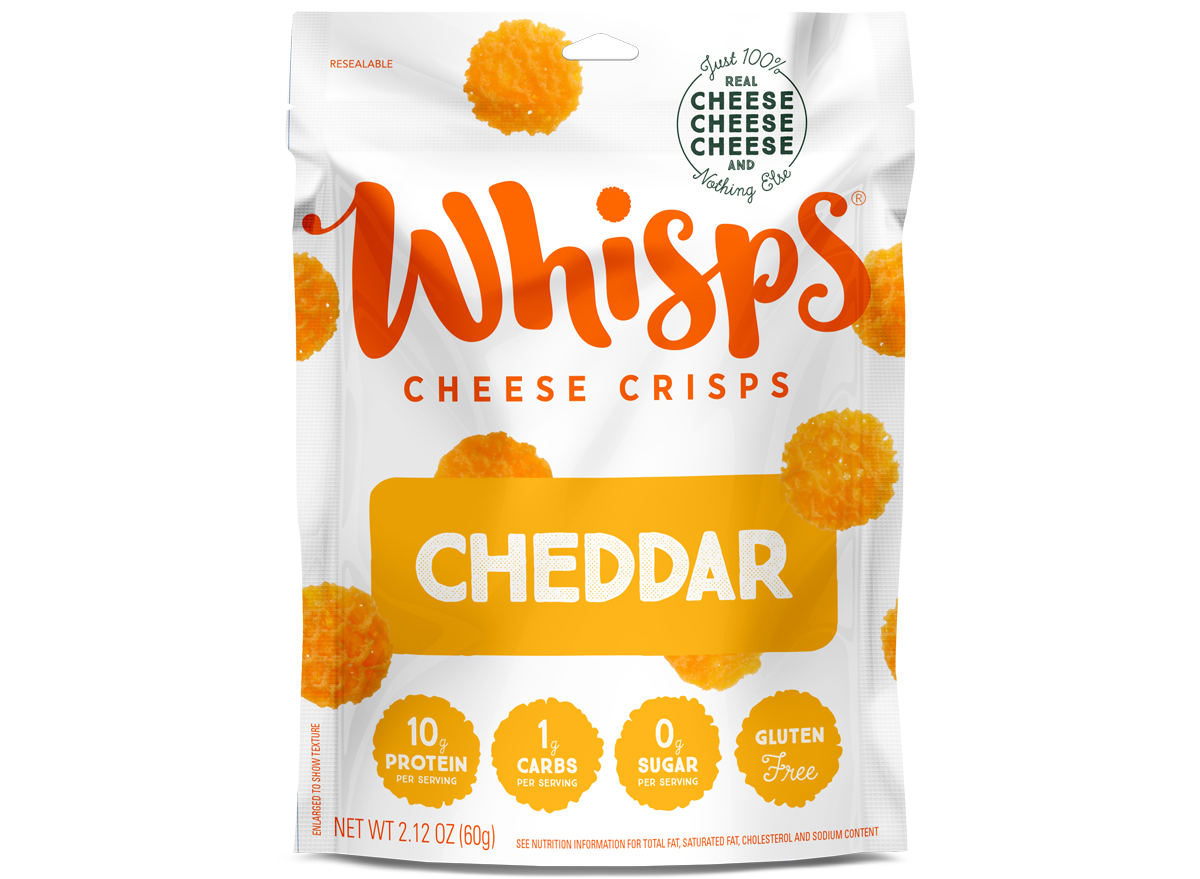 These keto-friendly dried cheese crisps are a must-have snack for cheese lovers. Try them on top of a salad in place of croutons!
Quest Protein Cookies
Why stick with a boring protein bar when you can have a protein cookie? These are the perfect post-workout fuel.
Quaker Oats
6254a4d1642c605c54bf1cab17d50f1e
From hot oatmeal to overnight oats to oatmeal cookies, oats have endless possibilities, which is why they should always be in your pantry. At Walmart, an 18-ounce container will only set you back $2.68.
Almonds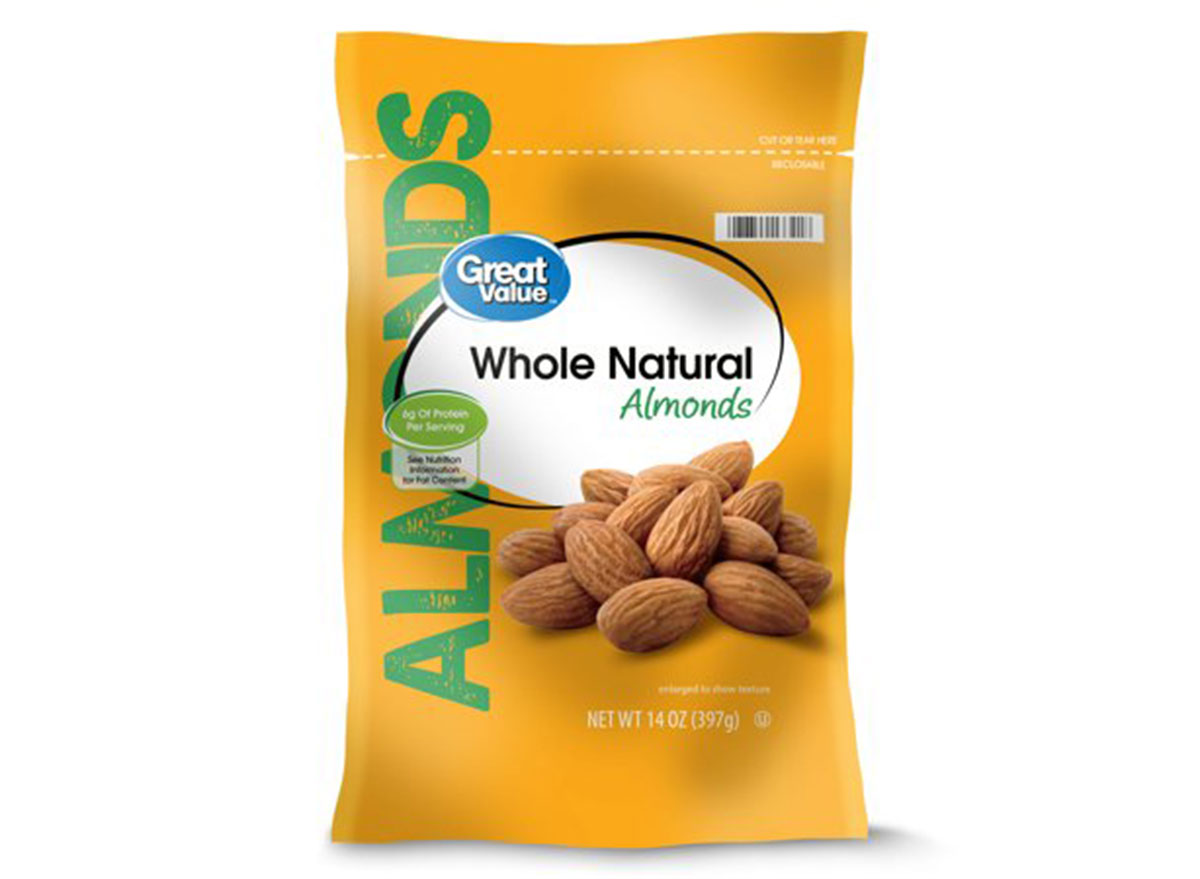 Nuts are a healthy, shelf-stable snack that's always good to have around. And you can find great prices on the Great Value line of nuts at Walmart.
It's no wonder almonds are one of the 6 Best Nuts for Weight Loss.
My/Mo Strawberry Mochi
These bite-sized ice cream treats have just 110 calories per serving. In addition to the strawberry flavor, you can also find green tea, sweet mango, cookies and cream, and dulce de leche My/Mo treats at Walmart.
Oatly Oat Milk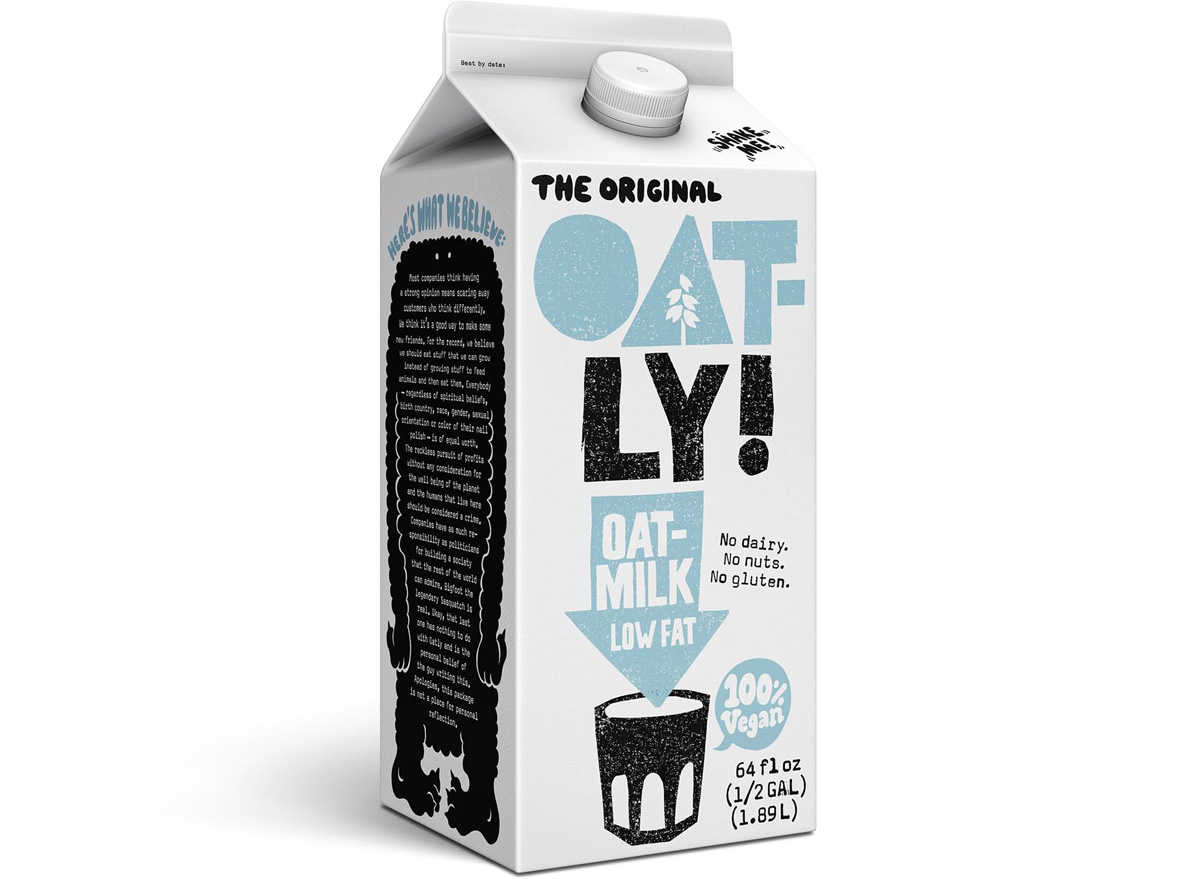 Add some plant-based milk to your breakfast routine with this oat milk, which is conveniently available at Walmart.
And if you haven't tried it yet, we have the answer! Is Oat Milk Healthy? We Consulted a Registered Dietitian to Learn About the Trendy Milk Alternative.
Atlas Protein Bars
These keto-friendly bars provide 15 grams of protein per serving. Order a box from Walmart, and you'll be set!
Epic Salmon Strips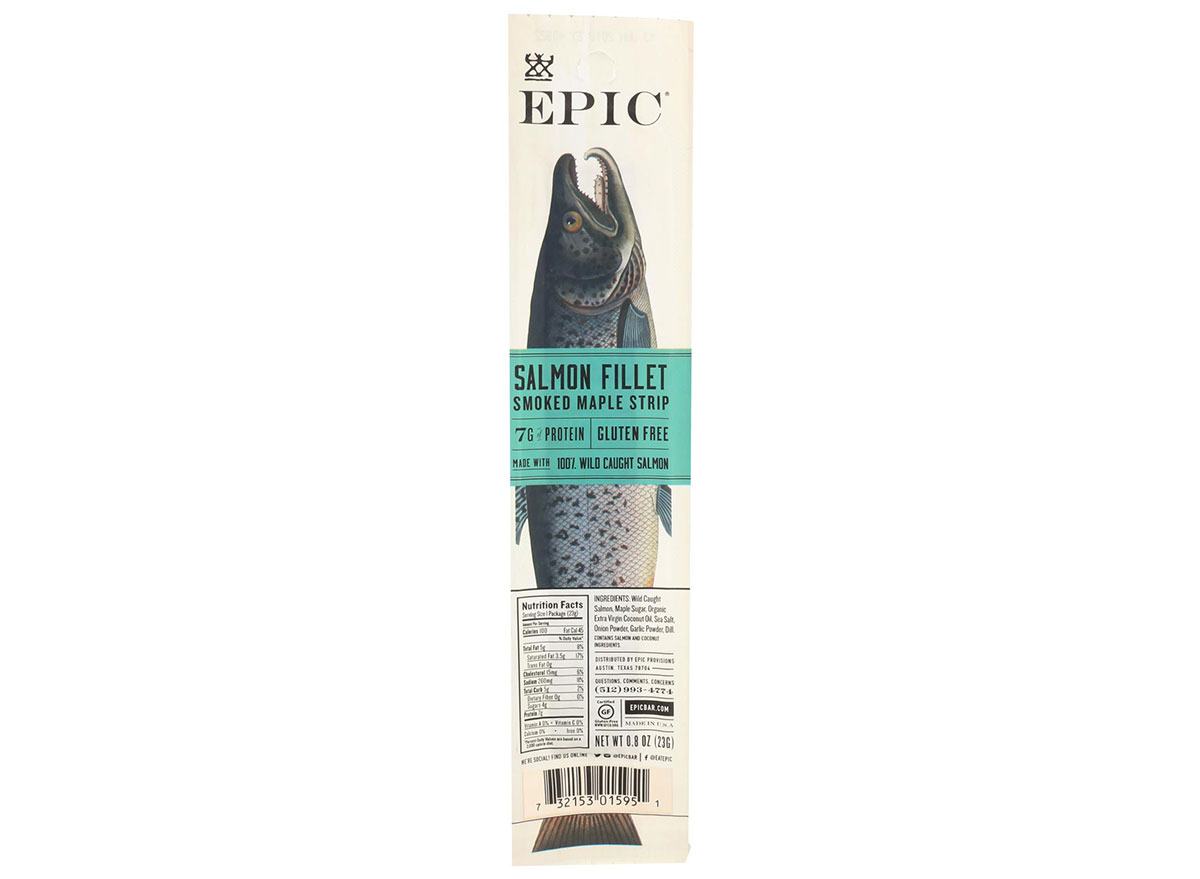 You've had beef jerky, but what about shelf-stable salmon strips? These gluten-free, wild-caught salmon strips deliver a nice seven grams of protein per serving.
Mini Babybel Cheese
When it comes to snack time, these individually wrapped cheeses are just plain fun. And at less than 50 cents each, they're a bargain.
Green Giant Riced Cauliflower
Yes, it's great to make cauliflower rice from scratch. But if you're short on time, you can also pick up a frozen bag of the stuff at Walmart.
Great Value Frozen Diced Avocado
If you never seem to use all your avocados before they get mushy, these frozen avocado pieces could be your new best friend. Add them to your morning smoothie for a dose of healthy fat.
Starkist Chunk Light Canned Tuna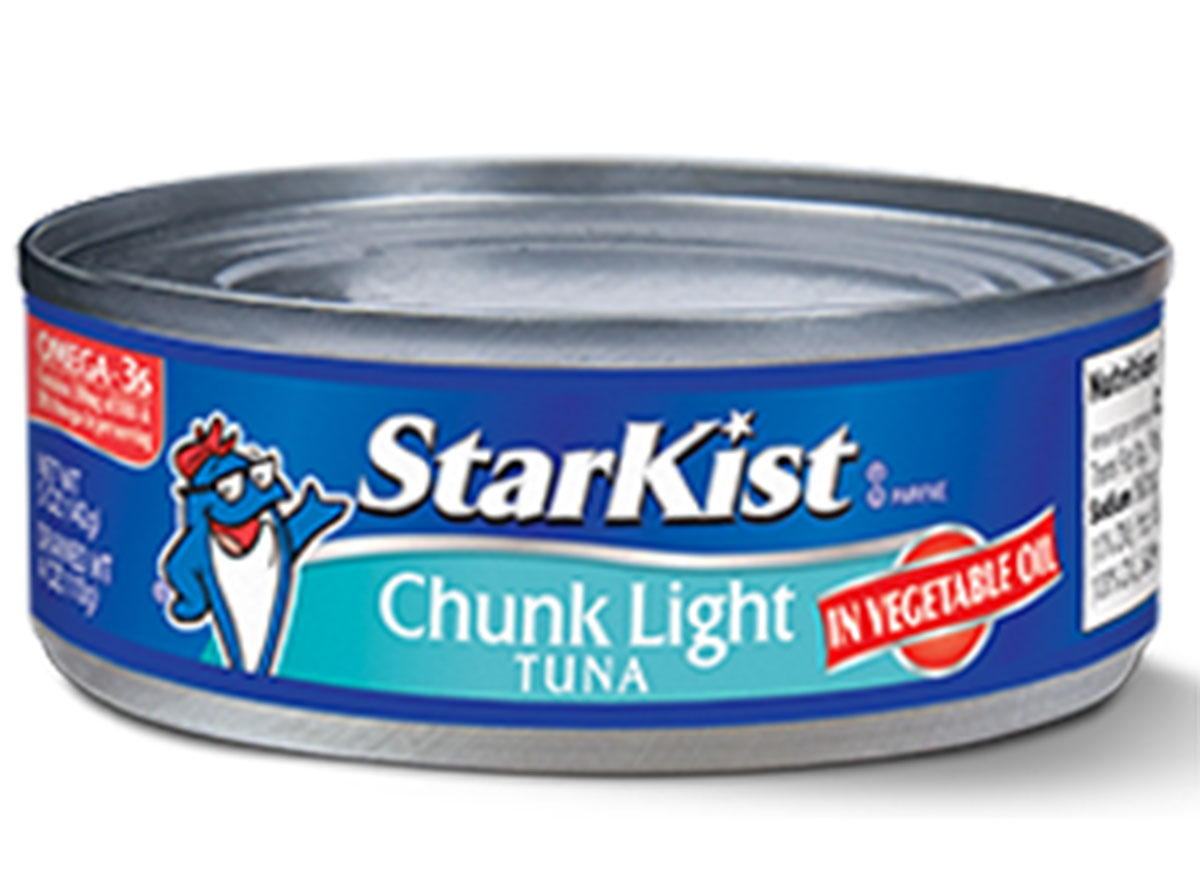 From tuna melts to a retro tuna casserole, there are so many Delicious Things You Can Make with a Can of Tuna.
Tessemae's Pantry Cilantro Lime Ranch Dipping Cups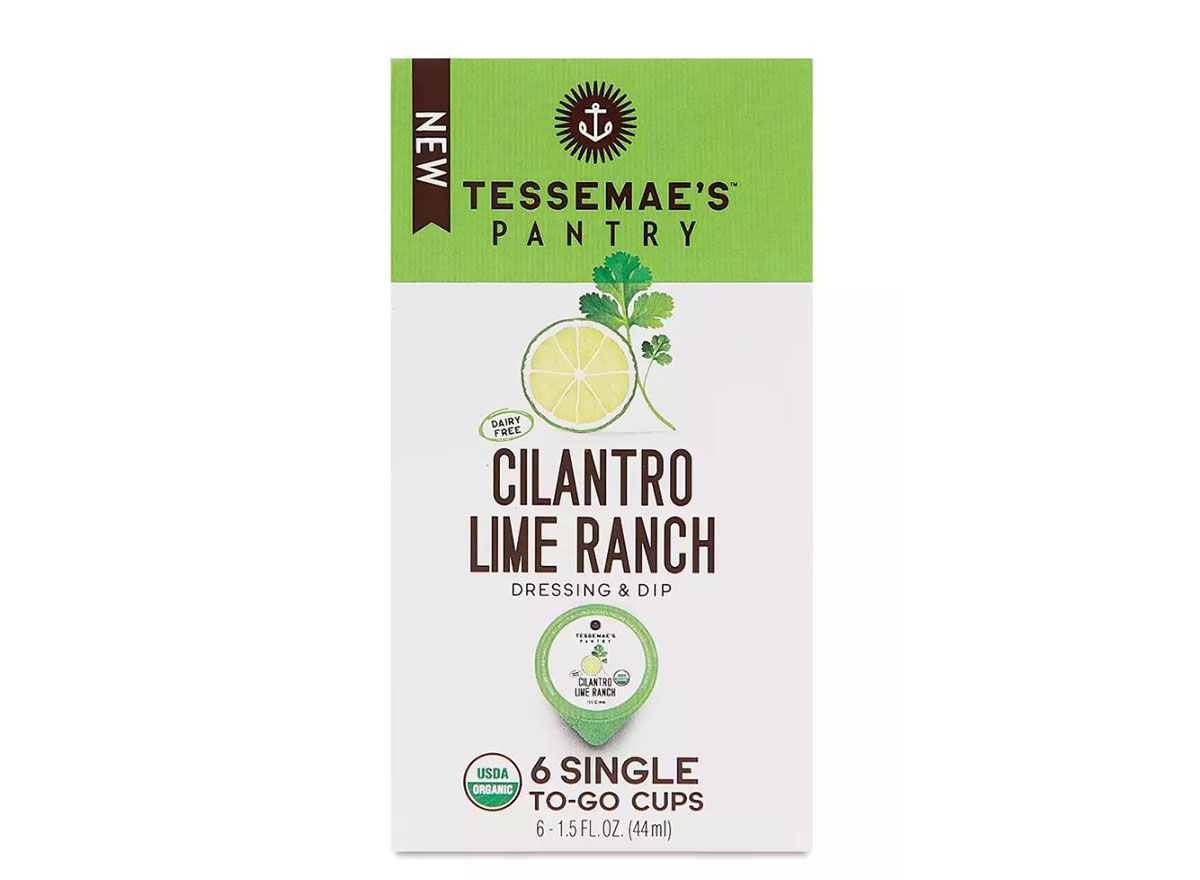 Dipping your veggies in ranch dressing couldn't be easier with these preportioned cups. The cilantro-lime option adds an extra kick of flavor.
Mighty Spark Honey & Jalapeño Chicken Sticks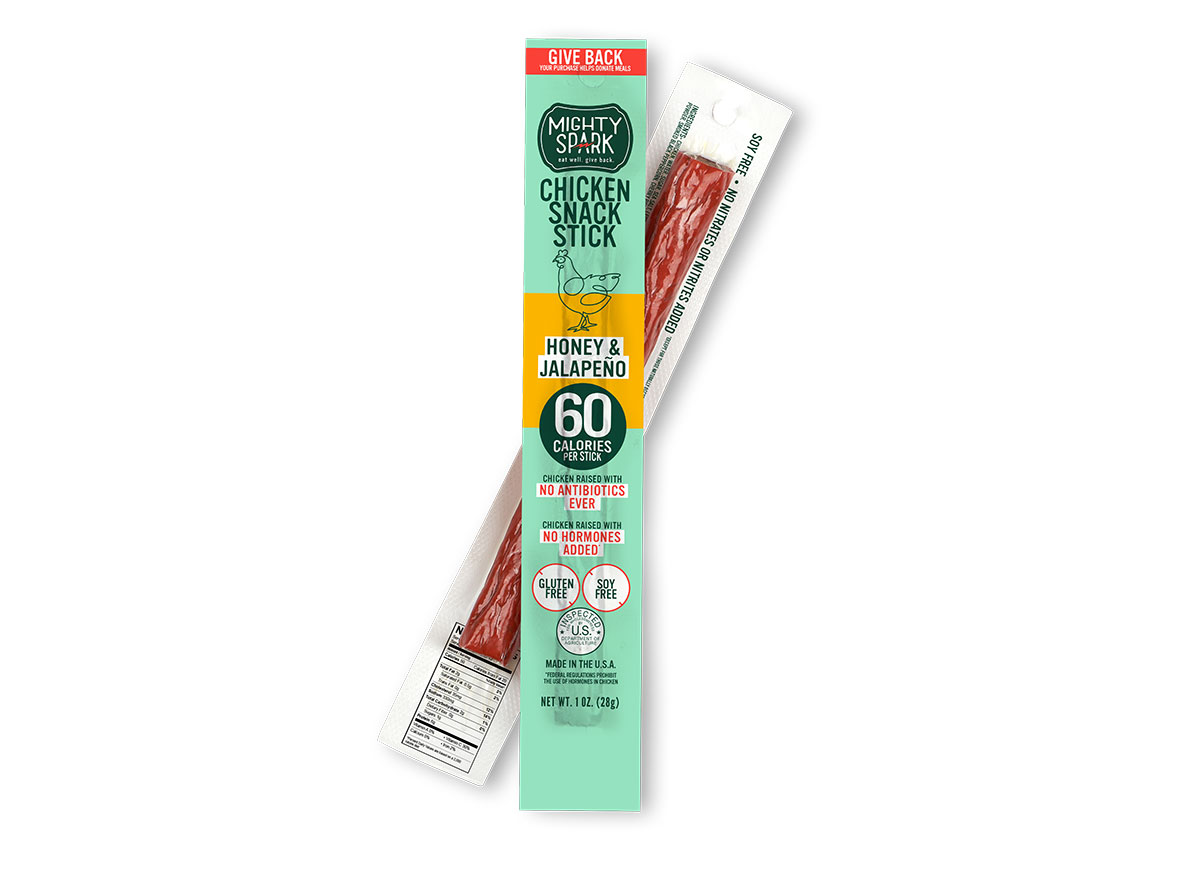 Bored with beef jerky? Try these chicken sticks instead!
Justin's Almond Butter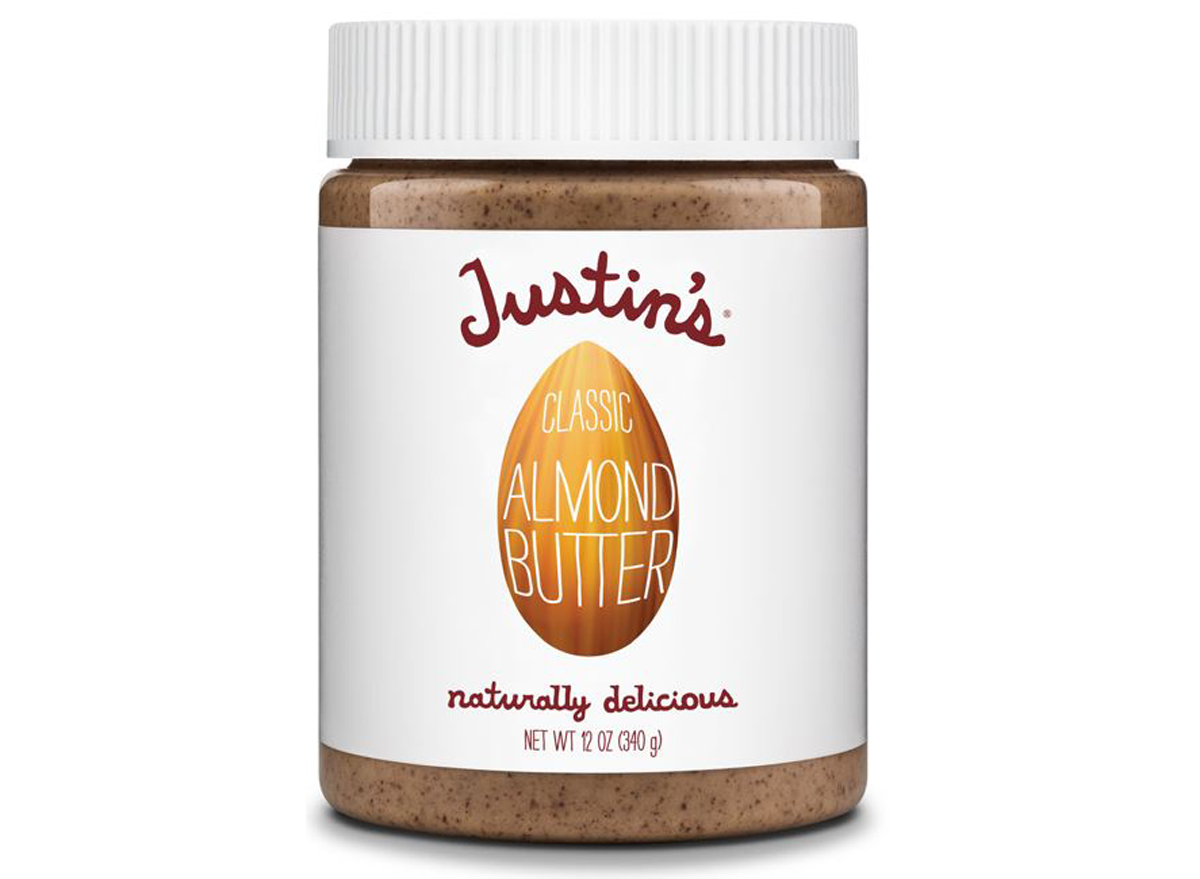 Peanut butter and almond butter are always great to have on hand for sandwiches or for pairing with fruit slices. And Justin's is a fan-favorite brand.
Spindrift Sparkling Water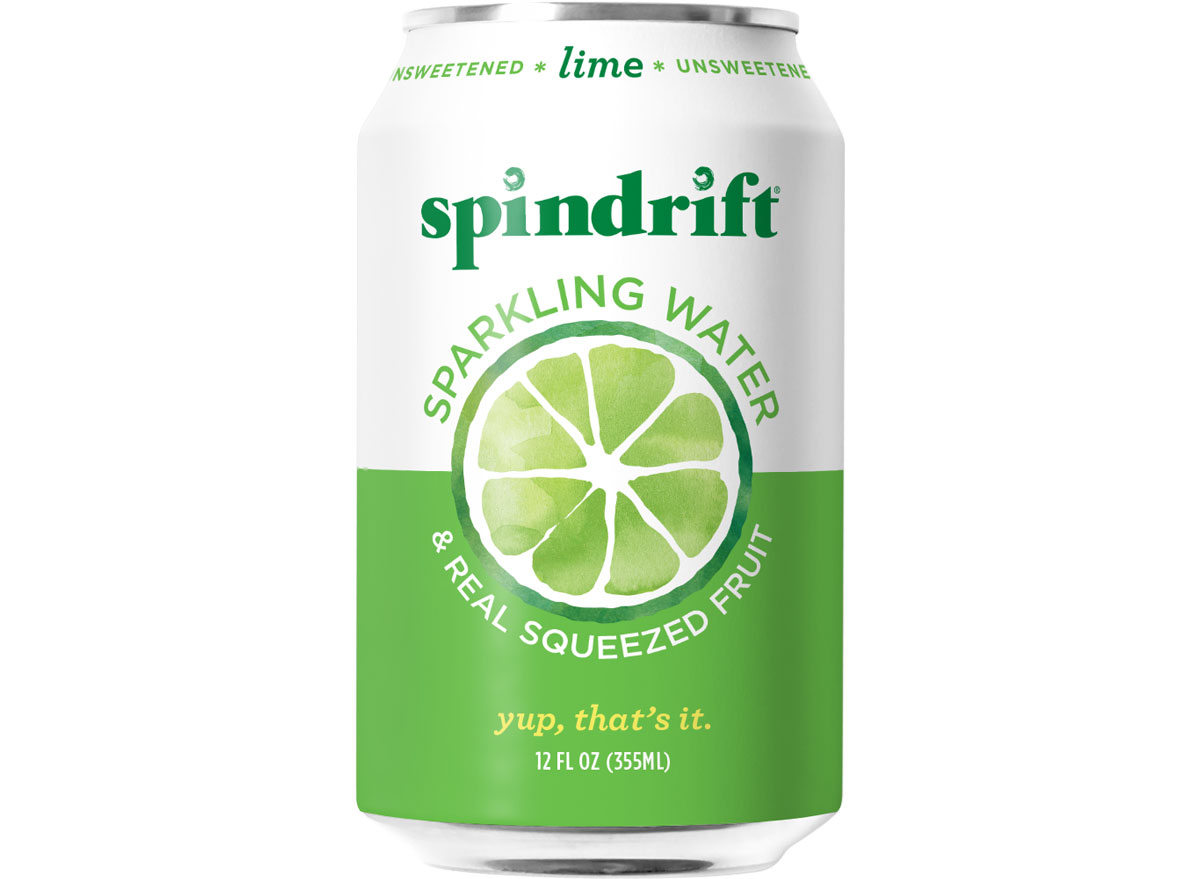 Add some fruit-flavored fun to your at-home hydration during the quarantine. Walmart carries raspberry lime, orange mango, and lemon Spindrift cans.
RX Nut Butter Pouches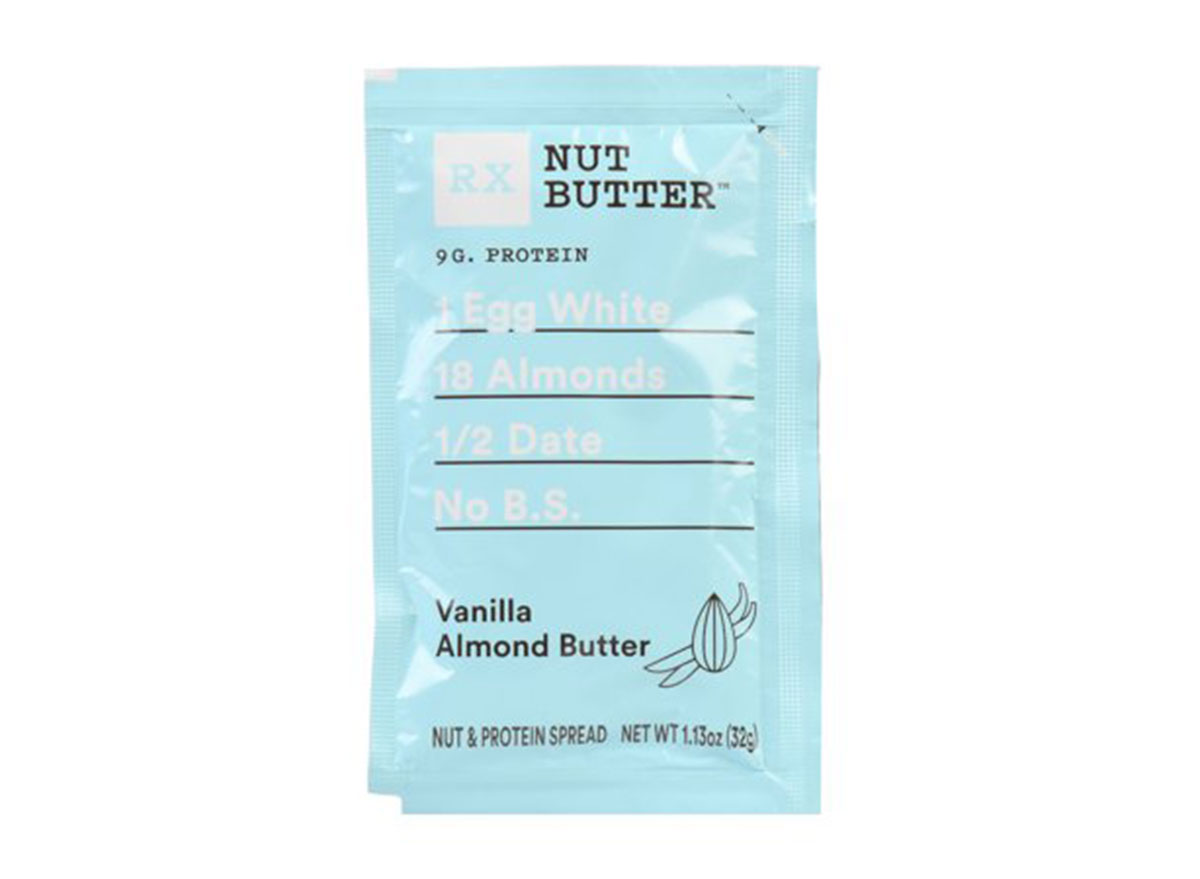 If you want a snack on the go, these RX nut butter packages are just what you need. They're only $1.24 each at Walmart!
Great Value Frozen Cauliflower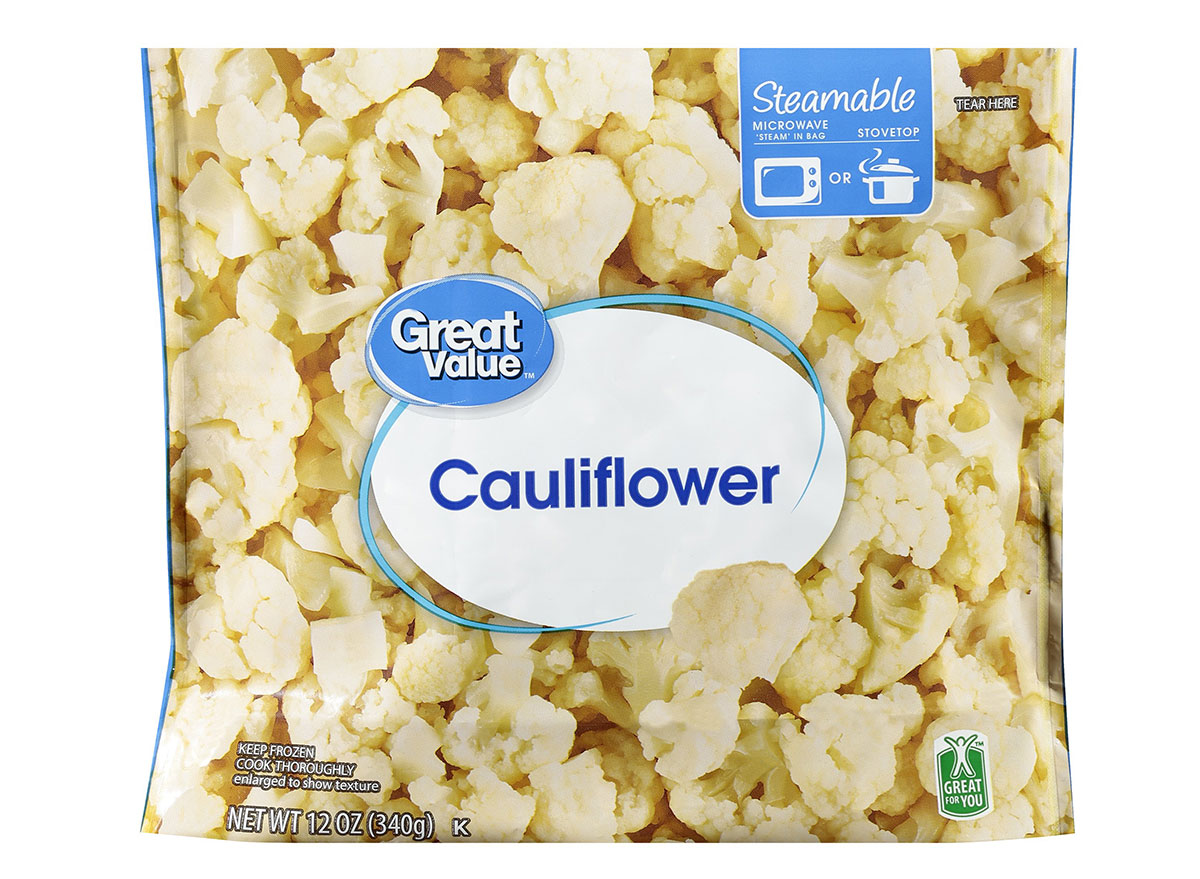 Frozen veggies are packed with nutrients, and many are $1 or less at Walmart. This 12-ounce bag of frozen cauliflower is just $1!
Great Value Frozen Strawberries
While you're shopping Walmart's frozen section, pick up some strawberries, too. This 16-ounce bag costs just $2.
Sheila G's Gluten-Free Brownie Brittle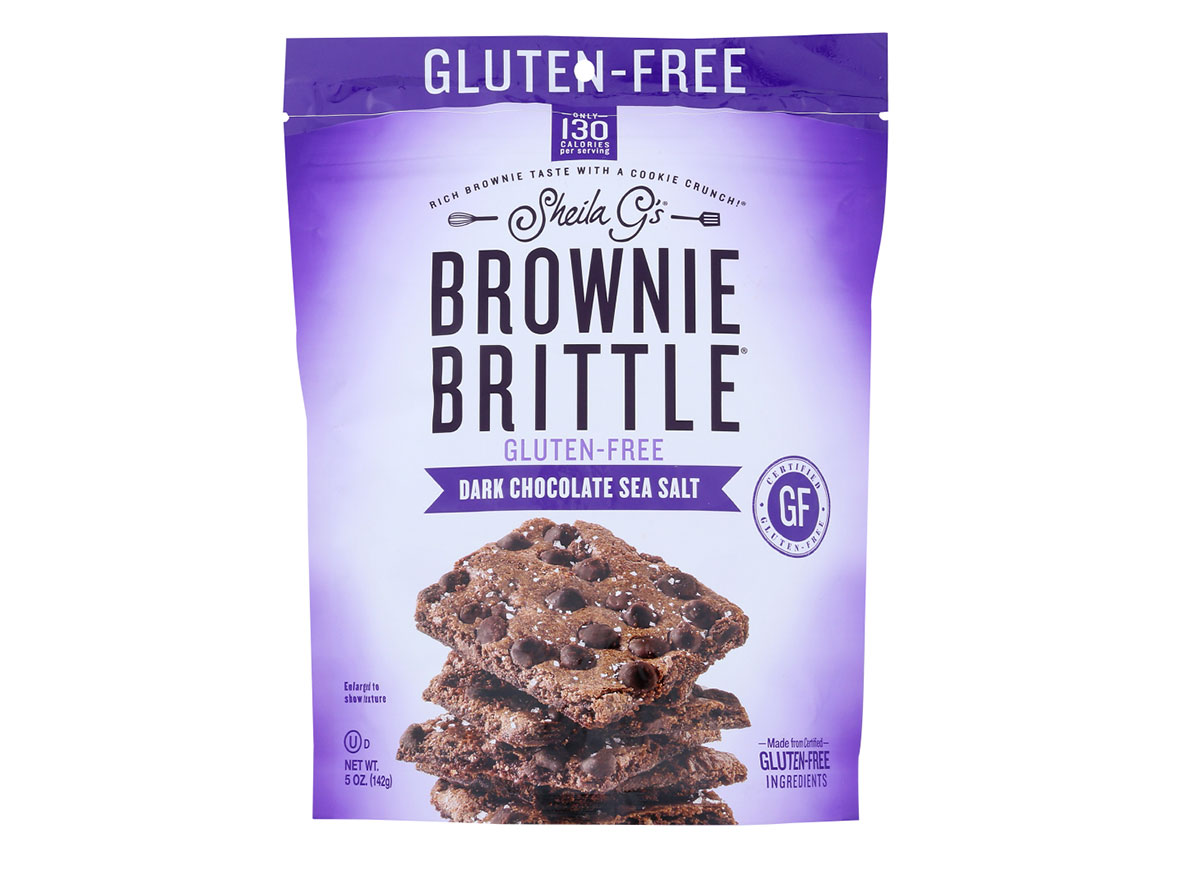 You don't have to whip out the brownie pan to enjoy the delicious taste of fresh brownies. Try this crispy brownie brittle—it's gluten-free!
Hormel Natural Choice Turkey & Cheddar Snack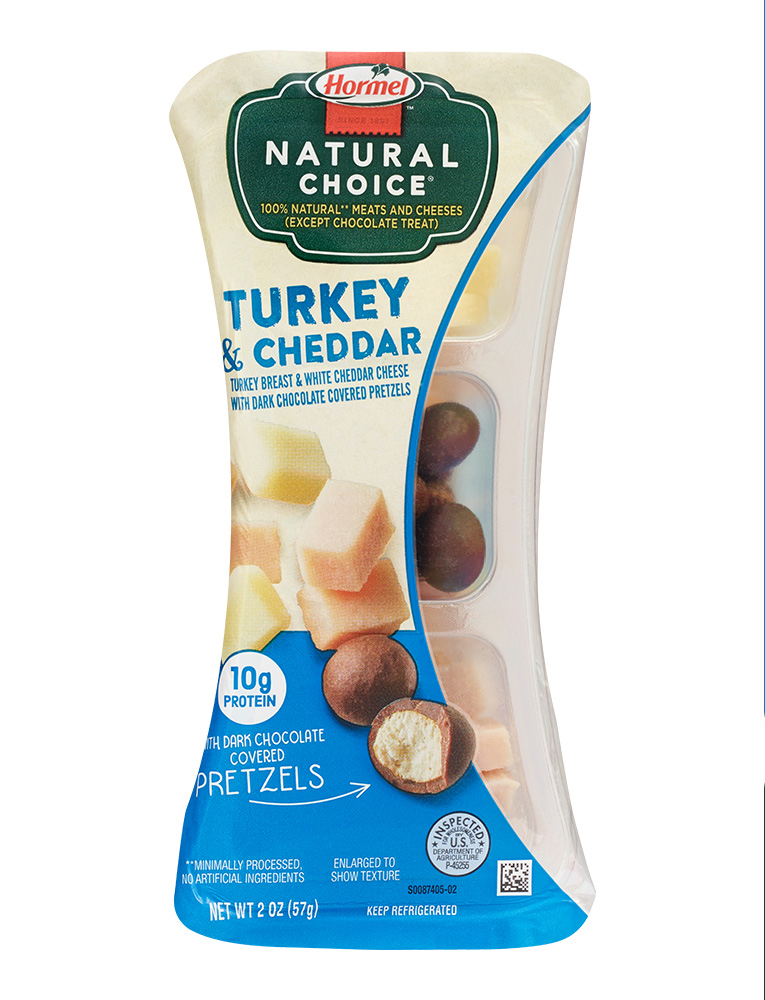 This refrigerated snack pack is an easy way to add protein and healthy fat to your snack routine. It even comes with a few chocolate-covered crispy pretzel bites!
Harvest Snaps Tomato Basil Crisps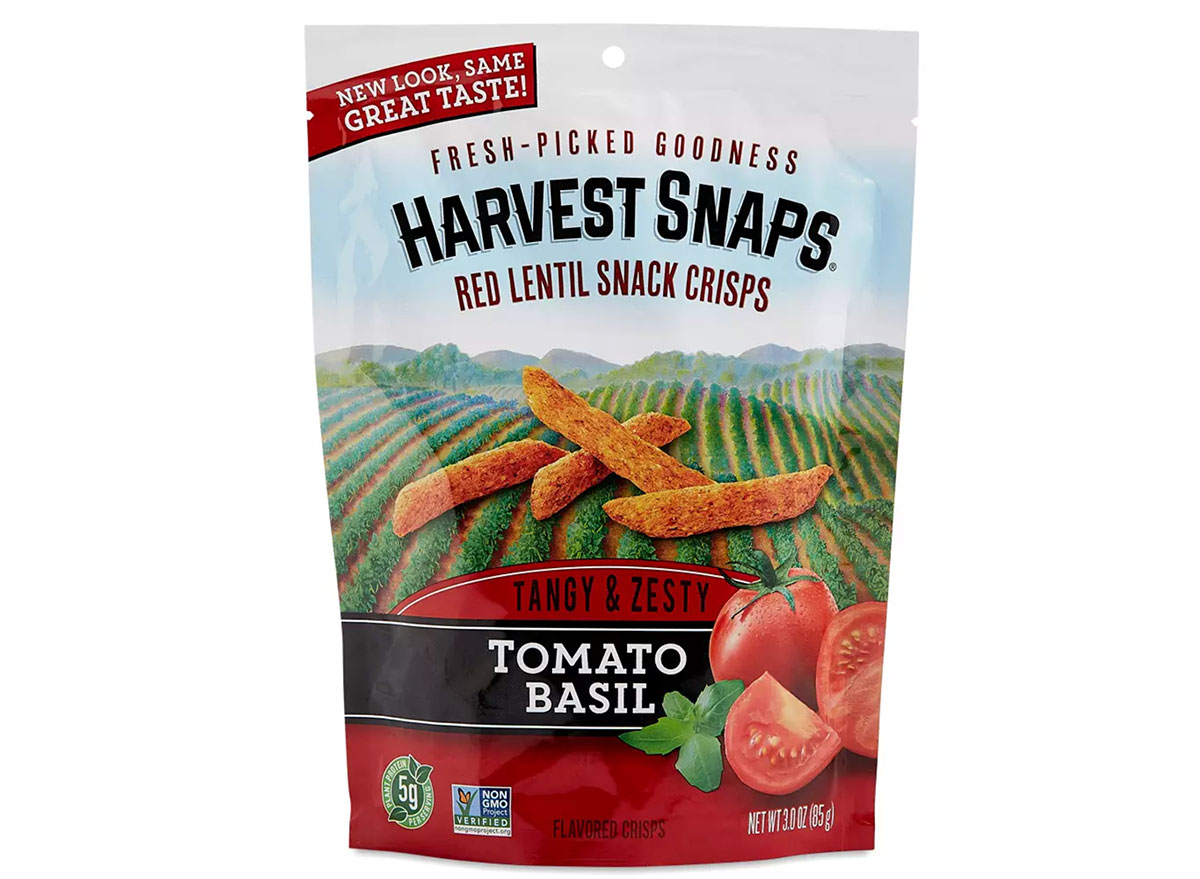 Once you've tried these crispy lentil crisps, you'll never crave potato chips again.
Meghan De Maria
Meghan De Maria is a senior editor at
Eat This, Not That!
, specializing in food, product, and restaurant coverage.
Read more about Meghan