21 Cookout Mistakes You Shouldn't Make Amid Coronavirus, Says CDC
Follow these guidelines to make sure that you and your friends stay healthy this summer.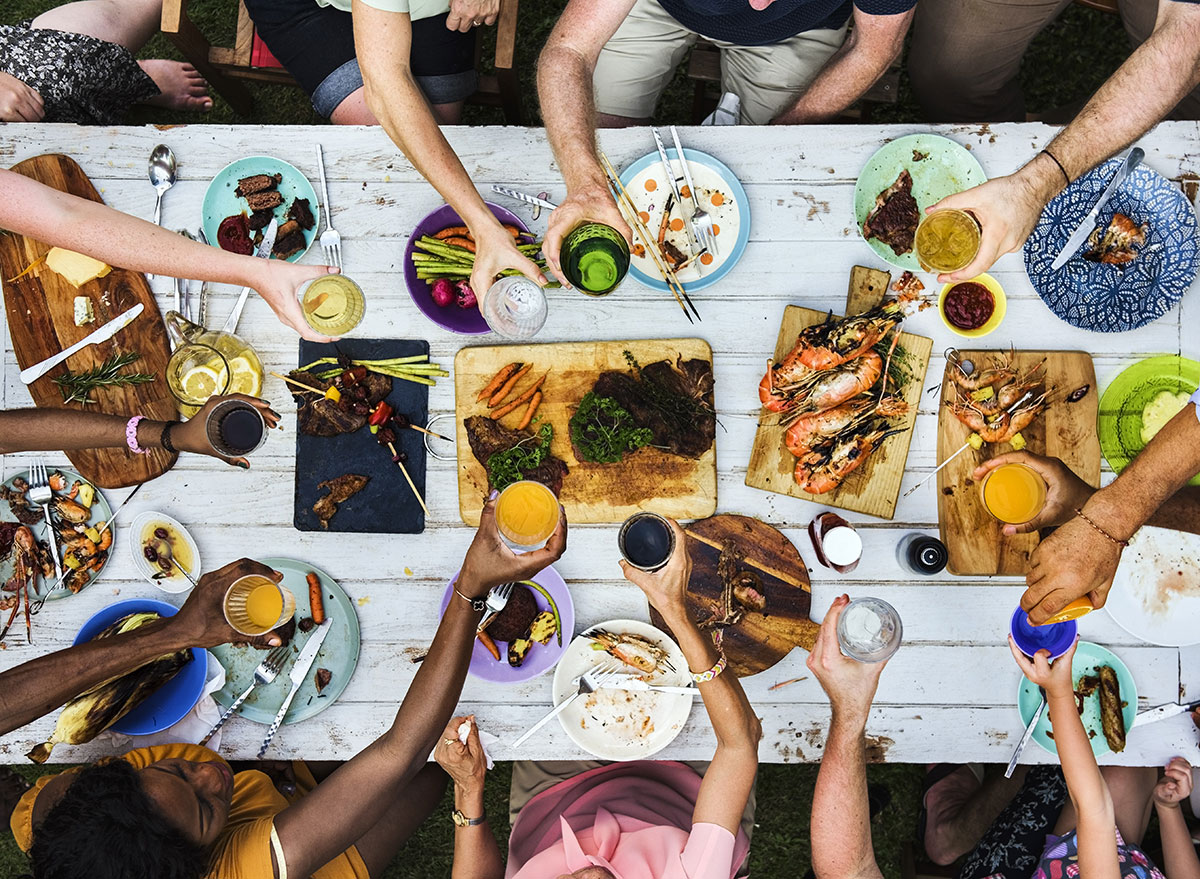 Summer is the perfect time for outdoor gatherings and cookouts, but this year events such as these will look a little different as a result of the pandemic.
The CDC recently issued a set of suggestions on how you and your friends can stay safe while venturing out and mingling with one another. Below, you'll see a list of 21 mistakes you should avoid making during hangouts this summer to stay healthy and safe. And speaking of staying safe, make sure to read 12 Common Food Safety Mistakes You're Probably Making Every Day to best prepare for your cookout or picnic.
Remind guests to stay home if they're sick.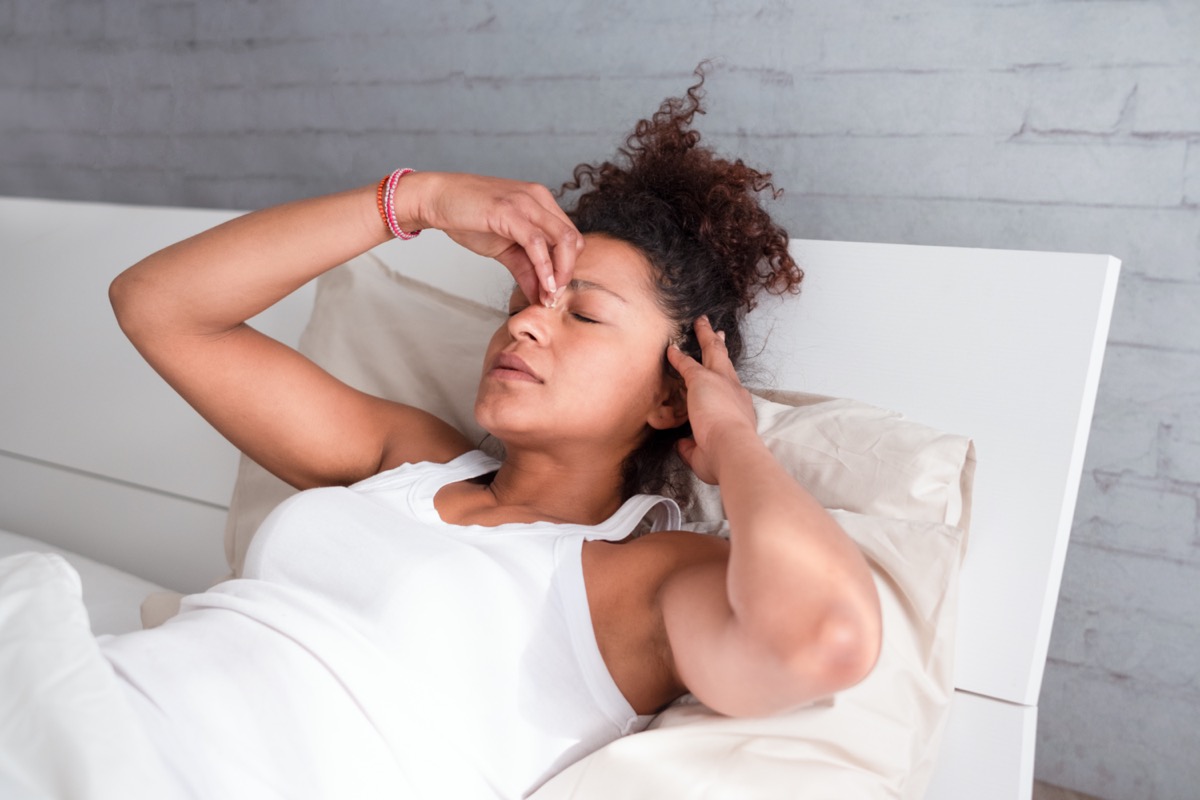 Before you and your guests get together, send out a message gently reminding your friends to stay home if they are feeling ill or have been in close contact with someone who tested positive for COVID-19 recently.
If you're going to host an event, do so outdoors.
Whether the gathering is held in a park, in your backyard, or on a patio, being outdoors is the safest way to host an event where several people will be in attendance. If it must be indoors, the CDC suggests congregating in a spacious room that has windows, all of which should be open.
It's tempting to pull your friends and family members that you haven't seen in awhile in for a hug or greet someone with a handshake, however, the CDC advises against that. Instead, consider giving your pal a head nod or a wave.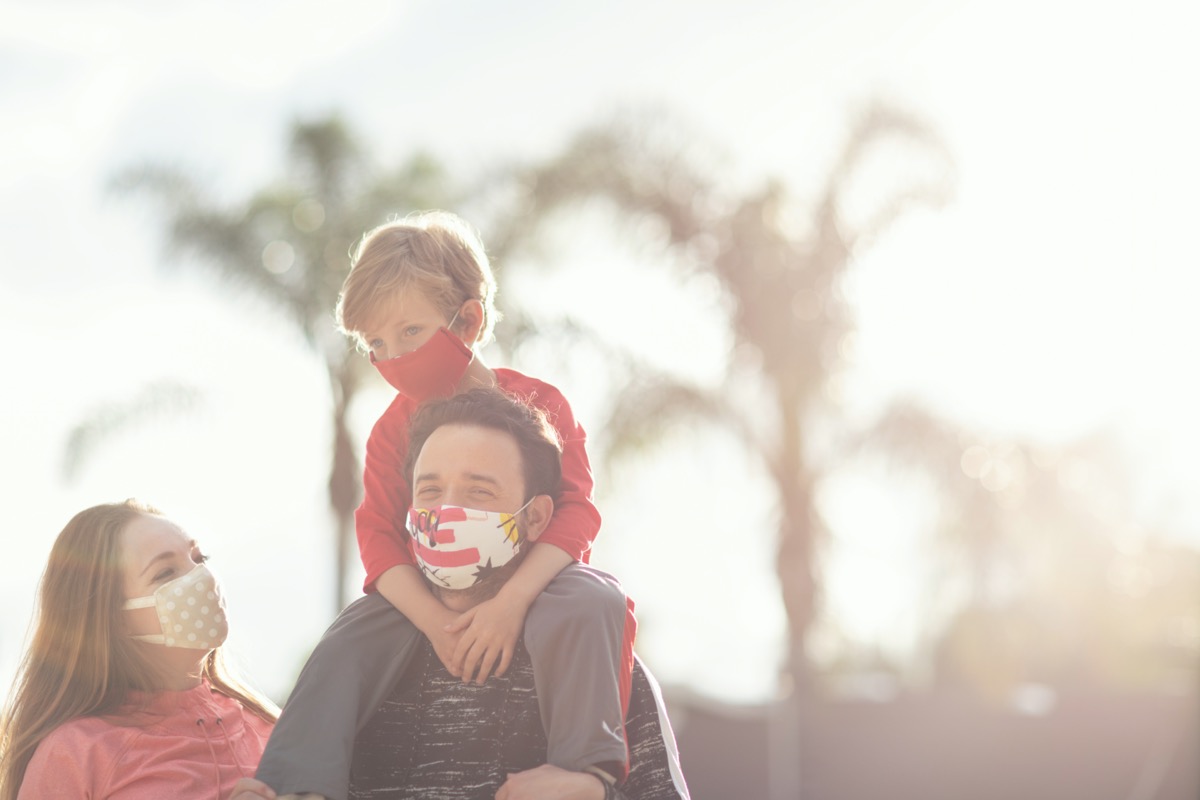 Nothing fancy needed here, a cloth face covering should suffice when you are less than 6 feet apart from your friends or indoors.
Ask guests to do the same.
In the event that some guests missed the memo on bringing their own face mask, consider supplying a few disposable ones yourself to pass around for those who need it.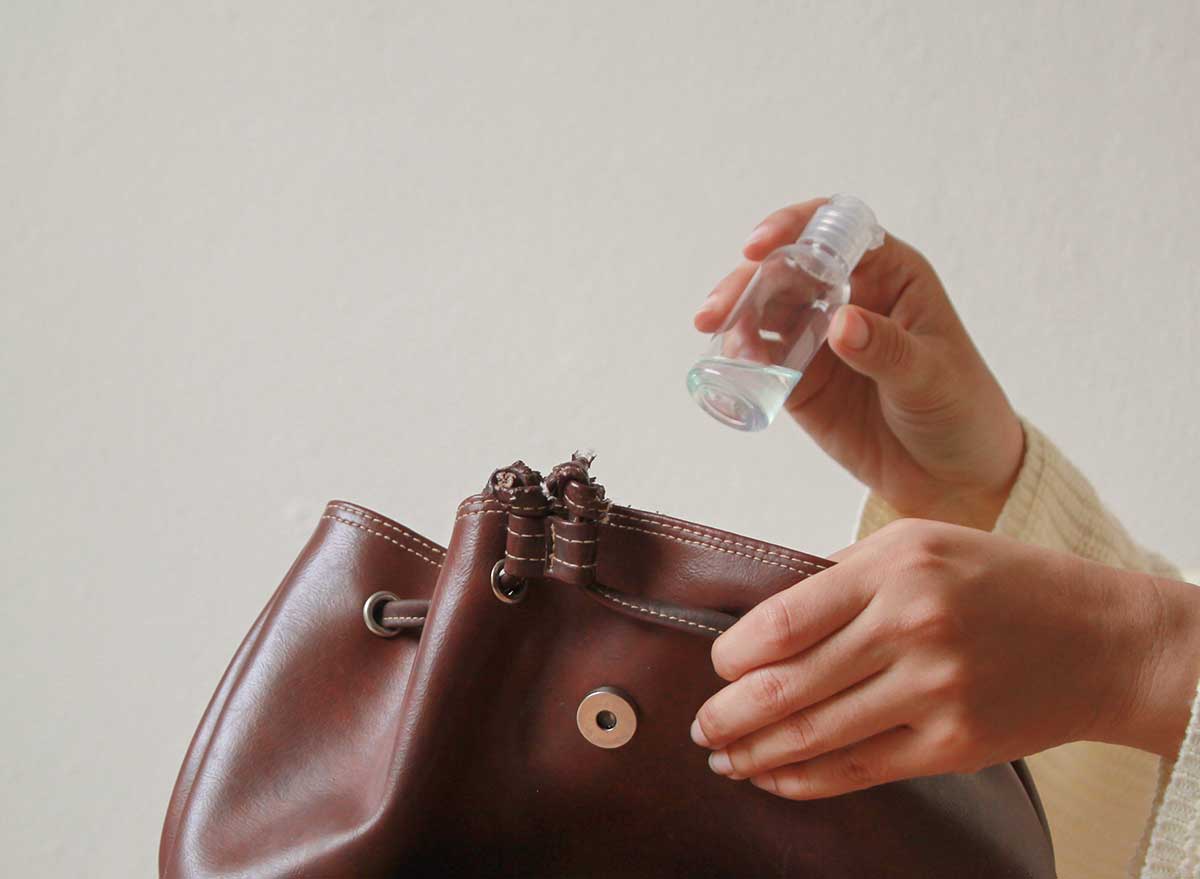 Bring plenty of hand sanitizer for you and your guests to use frequently throughout the gathering.
Wash your hands before entering the gathering, as well as after.
Before you walk into the event, make sure you scrubbed your hands for at least 20 seconds or used hand sanitizer correctly. The same ritual should be repeated after you leave, as well.
Make sure tables are six feet apart.
As the host, it's your responsibility to make sure that there is adequate spacing (six feet apart) between tables, and people, at the gathering.
Have guests supply their own food.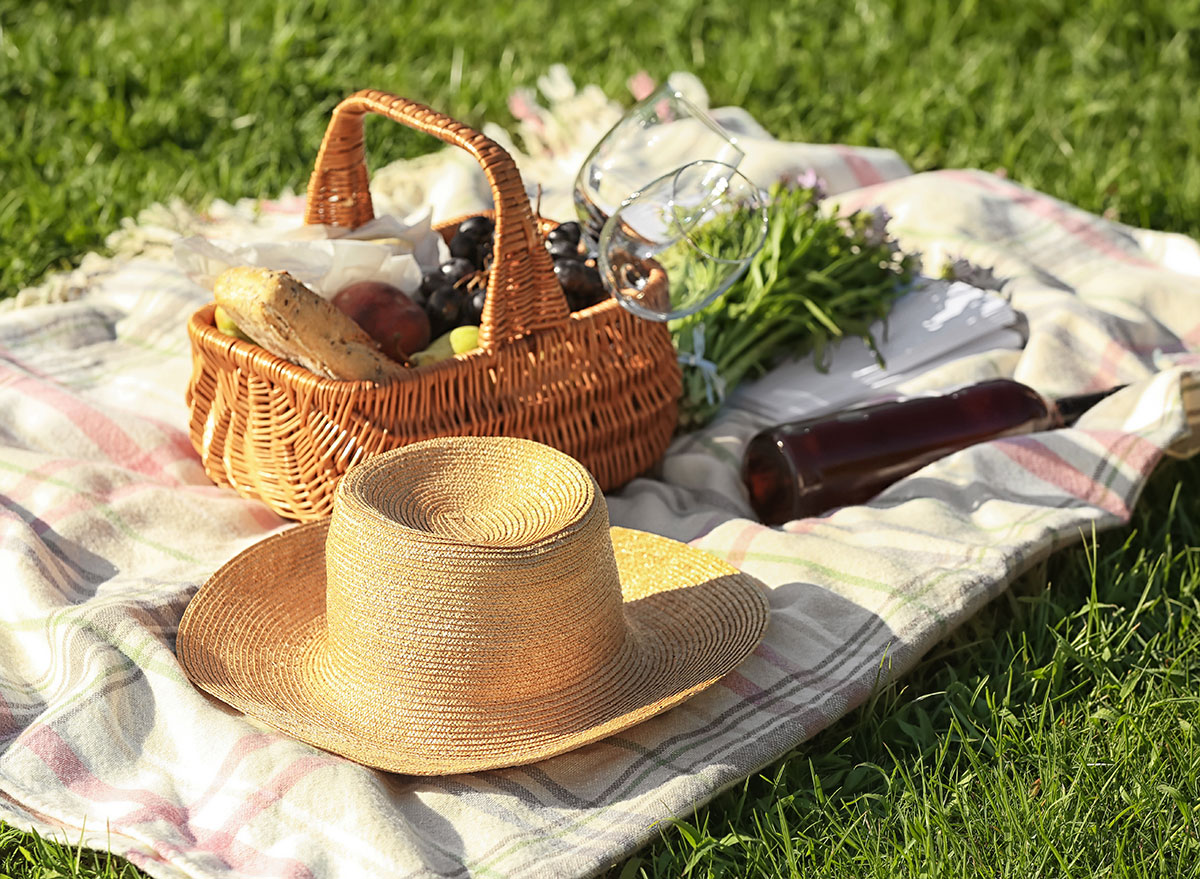 Consider asking people to pack their own snacks, drinks, or meals to reduce the risk of exposure.
Designate one person to serve the food.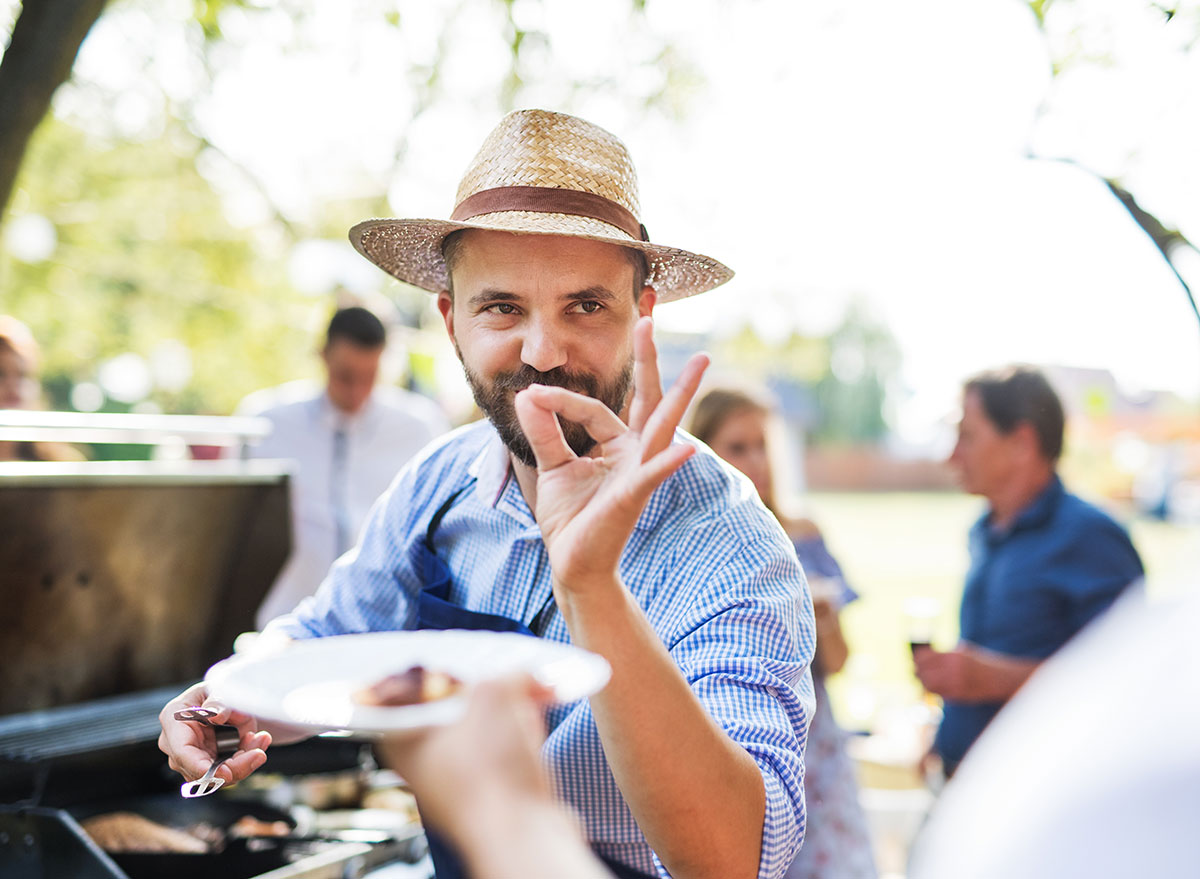 If you do prepare food for everyone, consider identifying one person to be in charge of serving it to the rest of the party. This limits the number of people touching utensils.
Clean all reusable items, immediately.
If you do supply your own tablecloth or cloth napkins, remember to wash them immediately after the event.
Have one person serve shareable condiments.
The same logic of having just one person serve food is applied here. If one person handles the condiments, there's a much lower risk of someone passing the virus to someone else.
During a cookout, it's easy to crowd around a grill but amid the pandemic make sure to avoid forming groups as much as possible. Remember to maintain distance from others at all times.
Use hand sanitizer before eating.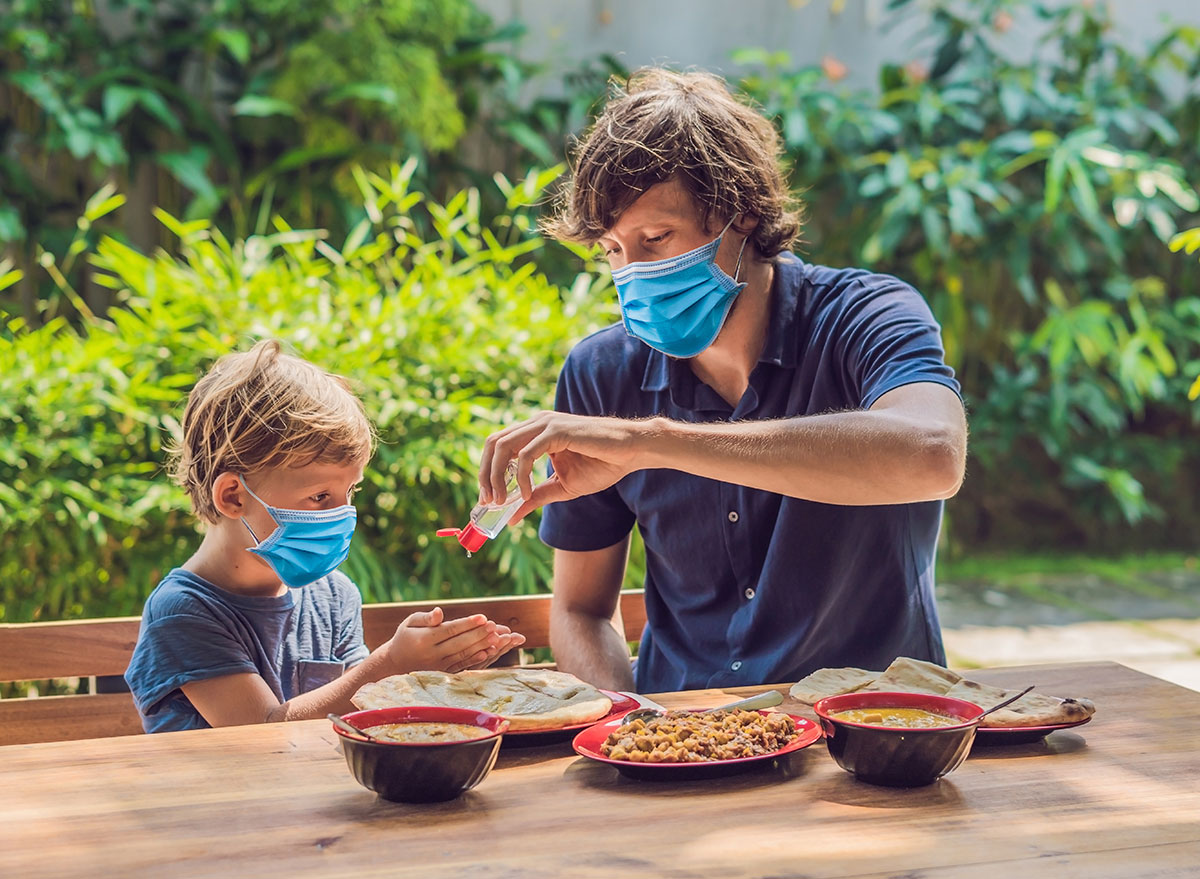 Kindly remind guests to sanitize their hands before using their hands to eat.
Maintain distance during the gathering.
What cookout is complete without a game of cornhole or frisbee? If you're going to do an activity, make sure it's one where there is ample distance between you and others.
Avoid having to touch the garbage can lid.
Consider providing a touchless garbage can, whether that be one that has a foot pedal that opens it or one that doesn't have a lid at all.6254a4d1642c605c54bf1cab17d50f1e
Wear gloves when handling garbage.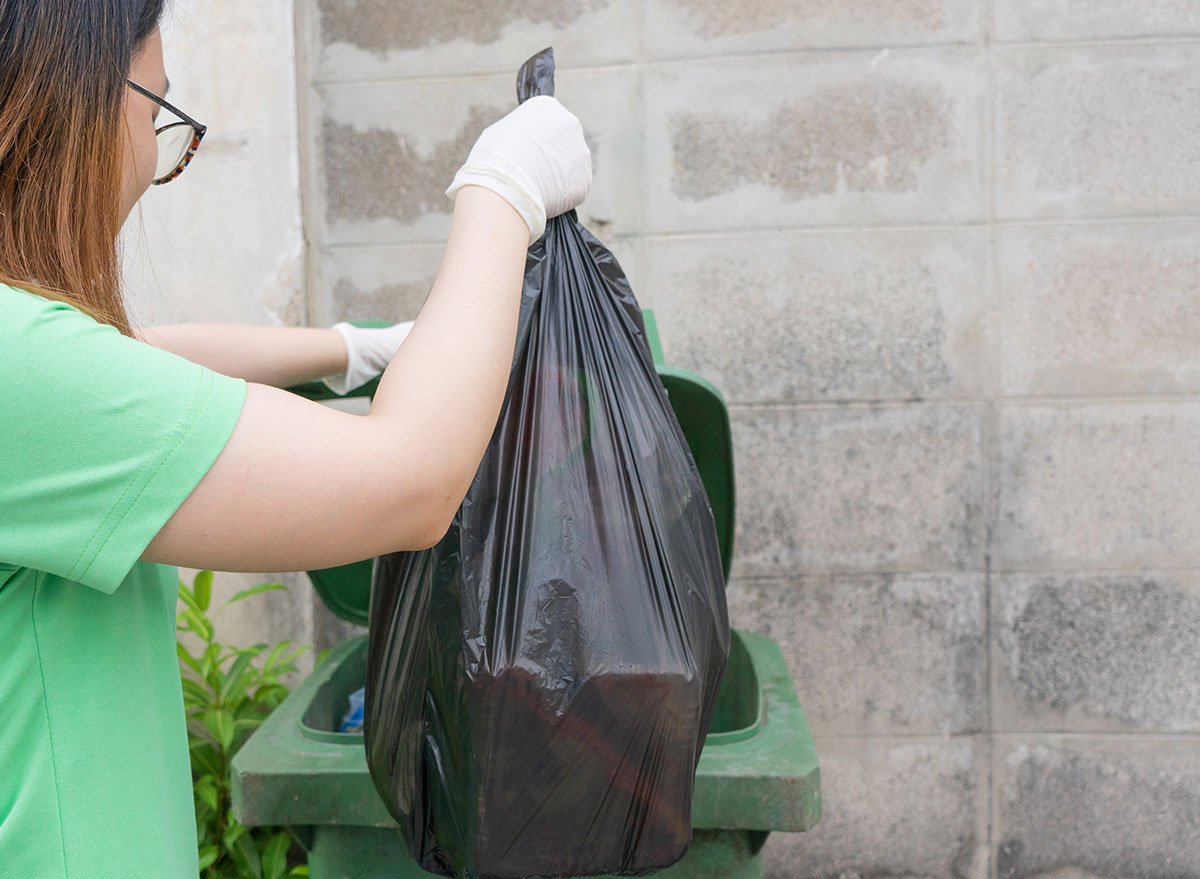 When removing garbage from the bin, make sure to wear gloves and or have hand sanitizer on hand.
Clean and disinfect common touchpoints.
If you're hosting in your backyard or on your patio, people will likely go inside to use your restroom at some point. Consider cleaning and sanitizing the doorknob to the bathroom once or twice during the gathering.
Offer paper towels in the bathroom.
Instead of putting out a hand towel, consider placing a roll or two of paper towels out for your guests to use instead.
Make note of who attended the gathering.
In the event that someone at your gathering tests positive for COVID-19 shortly after you hosted, you'll want to inform the other people that attended. Make sure you keep track of everyone who showed up so you can contact them if need be.