8 Best Organic Foods To Buy at Costco Right Now
From snacks to pantry staples, these are some of Costco's most popular organic finds.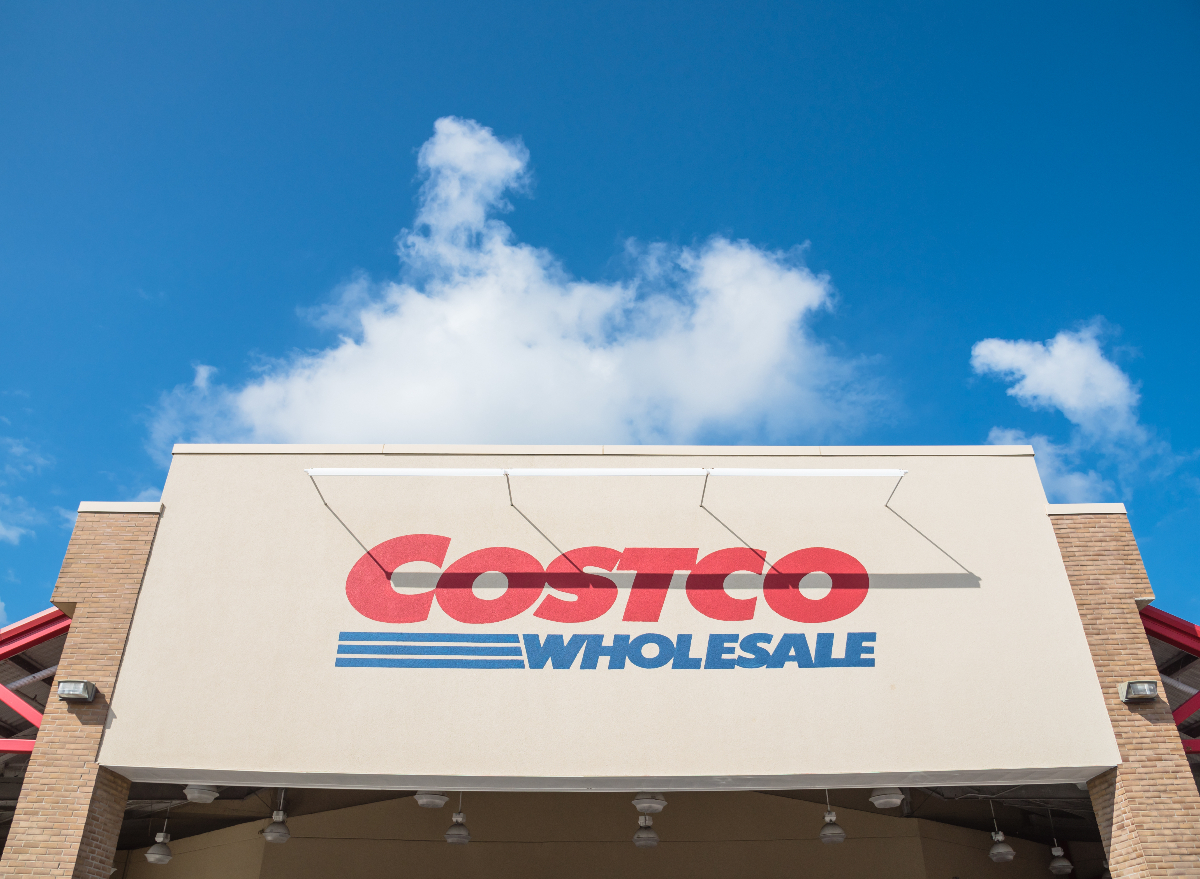 The product recommendations in this post are recommendations by the writer and/or expert(s) interviewed and do not contain affiliate links. Meaning: If you use these links to buy something, we will not earn a commission.
Aside from the gas savings and forgiving return policy, access to Costco's strong lineup of organic products is one of the major perks of membership. And if sales are any indication, Costco shoppers seem to love the retailer's organic items. Several years back, analysts concluded that Costco was potentially "eclipsing" organic giant Whole Foods in terms of organic food sales, according to the Seattle Times.
Though organic is a term that's thrown around a lot these days, the designation does carry a lot of meaning. When a product has that coveted organic stamp on its label, it means that farmers and businesses grew or manufactured their products under the USDA's strict organic guidelines. For example, organic produce needs to be grown on soil that has been free of synthetic fertilizers and pesticides for three years before the harvest. Organic meat needs to come from animals that only eat 100% organic feed, are free of antibiotics and hormones, and are raised in a way where they can live naturally (like grazing on pastures). And processed organic products need to consist of organic ingredients with just a few exceptions, as well as be free of artificial preservatives, colors, or flavors.
Eating organic isn't necessarily a must and it is typically more expensive than eating non-organic foods. But if you're willing to pay a little extra for that organic stamp, you can avoid foods with unwanted additives and chemicals and support brands and businesses working in ways that are better for the environment.
While there's a wide range of organic finds at Costco, there are certain ones that stand out from the rest because they're extremely popular among customers on top of boasting that organic stamp. From fan-favorite snacks to pantry staples, here are the eight best organic foods at Costco right now
Kirkland Signature Organic Milk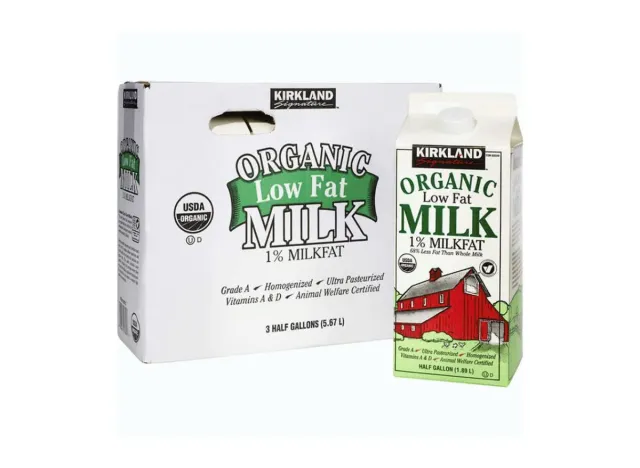 There are two major factors that separate the Kirkland Signature Organic Milk—available in whole and low-fat varieties—from its non-organic counterparts. For one, some customers say the taste is "noticeably better" than your typical milk. They also report that this ultra-pasteurized dairy product has a much longer shelf life than regular milk, so you don't have to worry as much about it going bad before you can finish the three half-gallon cartons that come in every pack at Costco.
As an extra bonus, those half-gallon cartons are much more user-friendly than Costco's non-organic milk. For the uninitiated, the regular Kirkland milk comes in jugs that are somewhat square-shaped at the top, a design that customers say makes it much harder to pour without spilling.
Tropical Fields Crispy Coconut Rolls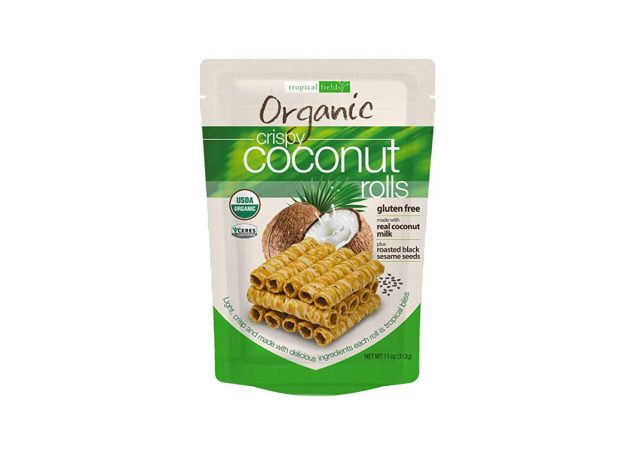 Costco shoppers report that these Tropical Fields Crispy Coconut Rolls aren't available year-round. So when warehouses do stock this popular organic snack, it's big news.
Several shoppers have spotted the Crispy Coconut Rolls back on shelves since last week and made sure to notify fellow fans about the return. Customers love the crispiness factor, the fact that they're not too sweet, and that the coconut flavor isn't overpowering.
If you had any doubts about the popularity of this product, just know that Costco shoppers have gone to some great lengths in order to get their hands on it. One customer admitted buying 25 bags of the product during one trip just so they could stock up on the snack for the times it isn't available.
Kirkland Organic Grade AA Eggs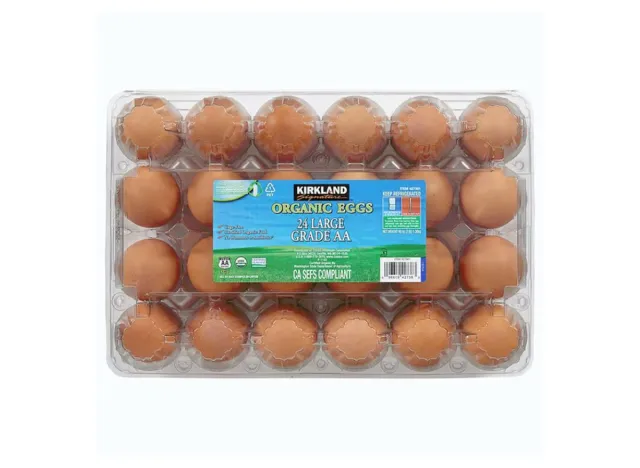 6254a4d1642c605c54bf1cab17d50f1e
The popularity of Costco's Kirkland Signature Organic Eggs is undeniable. In Reddit threads about the best organic Costco products–and threads about the best Costco products in general–these eggs tend to get many mentions from customers.
"I can eat like 5 of them," wrote one customer who raved about them on Reddit.
The organic eggs are not only beloved by many shoppers, but they are also some of the best eggs you can find in grocery stores. They have the coveted Grade AA stamp that the USDA only gives to the "freshest and highest quality eggs."
Kirkland Signature Organic Pure Maple Syrup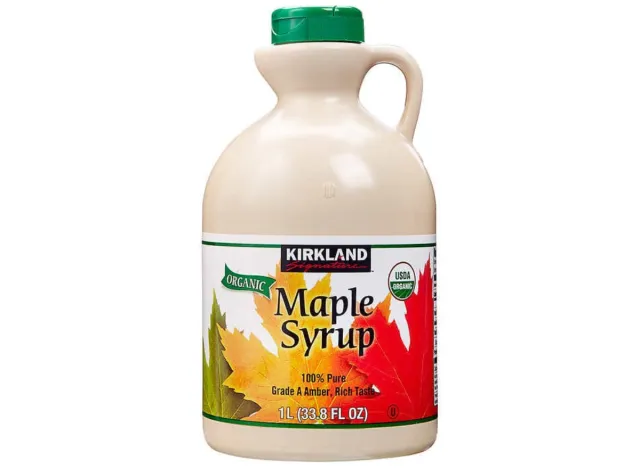 The fact that the Kirkland Signature Organic Pure Maple Syrup is organic is an added bonus to the fact that shoppers say it's really tasty. In fact, one especially passionate fan likened it to the "nectar of the gods" and said they're gulity of "sipping it straight" from the bottle in a Reddit post a few years back.
The product is also gluten free, Kosher, and 100% pure grade A, a USDA rating that means the syrup has a good uniform color and good flavor and is free from any cloudiness or sediment. In other words, this is some top-quality syrup.
Snak Yard Shiitake Mushroom
If you're craving an organic, interesting alternative to your usual salty snacks, Costco shoppers say the Snak Yard Shiitake Mushroom snack is the way to go. Customers rave about the flavor of these salty, crispy, and crunchy mushrooms, and some have even called them "addicting."
"These things are straight umami bombs. Great to have with a cold beer," one fan wrote on Reddit.
Snacking is only the start of this product's culinary potential. Another shopper said they were a great replacement for croutons in some good tomato soup.
Kirkland Signature Organic Extra Virgin Olive Oil
There are few organic Costco products that are more iconic or beloved than the Kirkland Signature Organic Extra Virgin Olive Oil. Even Samin Nosrat, chef and author of the James Beard Award-winning cookbook "Salt, Fat, Acid, Heat," said that it was her olive oil of choice.
Costco sells two-liter bottles of this highly-recommended oil, which it describes as having a "full-bodied elegant aroma with a distinctive, rich taste."
Kirkland Signature Organic Tortilla Chips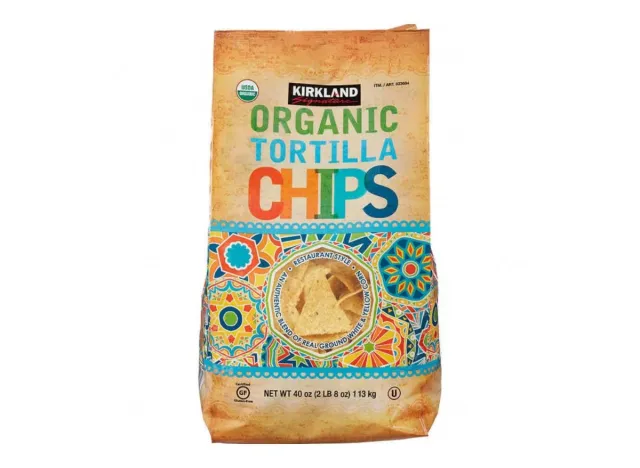 No list of the best organic Costco products would be complete without the retailer's Kirkland Signature Organic Tortilla Chips. Some Costco shoppers have declared these gluten free, salty snacks as the best tortilla chips they've ever had, while others say they put Tostitos to shame.
One of the best things about any tortilla chips is that they're incredibly versatile. So Costco customers can use these organic chips as the base for a pan of nachos, or pair them with a variety of dips or toppings. If you need any inspiration, take a cue from fellow Costco members who suggested eating them with the Mateo's Gourmet Salsa also sold by the retailer.
Kirkland Signature Organic Peanut Butter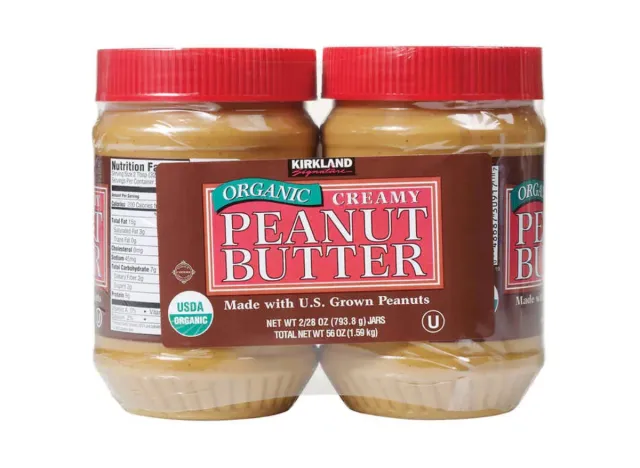 You certainly don't have to worry about consuming ingredients you can't pronounce when you crack open a jar of Kirkland Signature Organic Peanut Butter. The ingredient list for this creamy spread is limited to just dry-roasted organic peanuts and sea salt.
Costco shoppers love that it doesn't include tons of sugar like some of the bigger name brands. And while you'll probably have to get used to giving it a good stir before you can use it, customers say it's still a great option for people who prefer more natural types of peanut butter. One fan even touted it as "the best" peanut butter on the entire planet in a Reddit post a few months back.
Zoe Strozewski
Zoe Strozewski is a News Writer for Eat This, Not That! A Chicago native who now lives in New Jersey, she graduated from Kean University in 2020 with a bachelor's degree in journalism.
Read more about Zoe