Costco Cashier's Shocking Move Is Causing Outrage Among Customers
Shoppers say Costco has gotten very pushy about membership upgrades.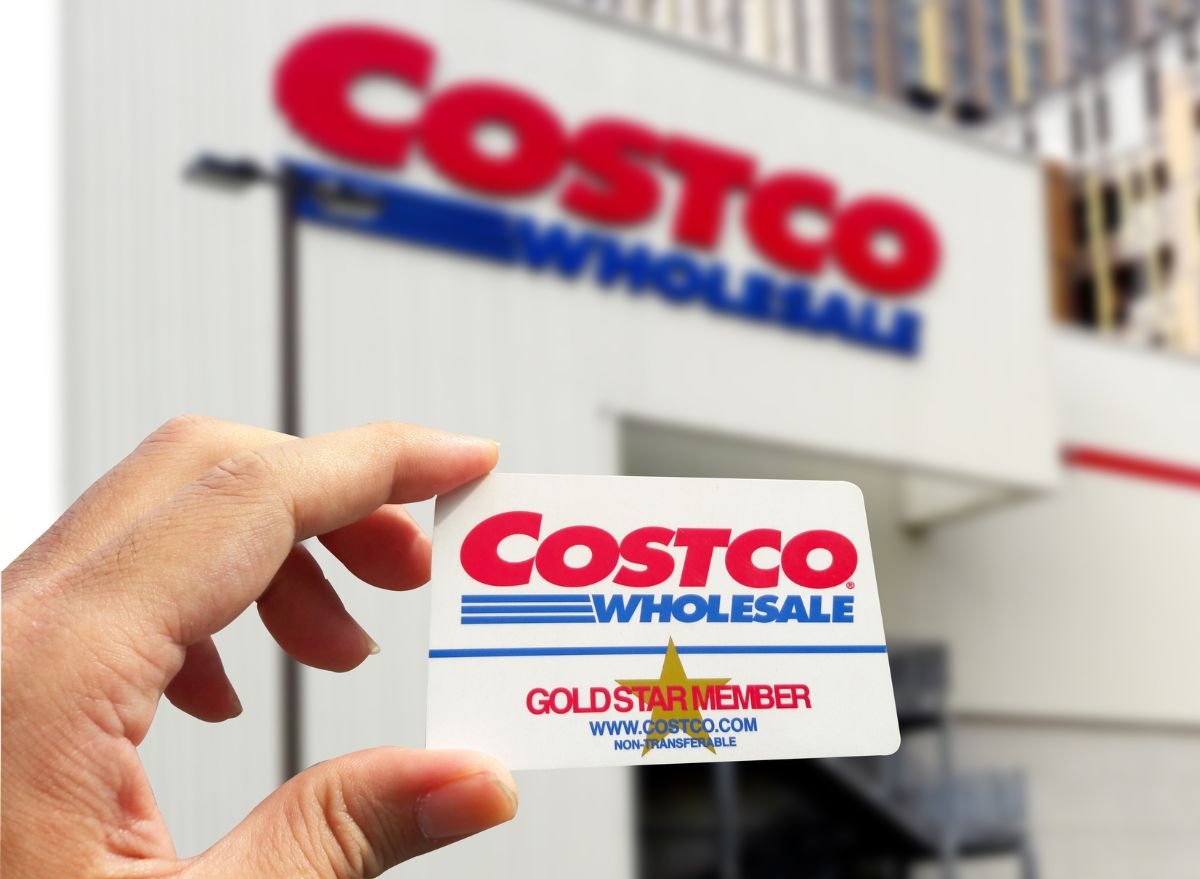 From the free samples to the beloved food court, there are a ton of ways that Costco delights its shoppers. But that doesn't mean the retailer can do absolutely no wrong in the eyes of its fans. Customers have been getting increasingly irked by Costco's overly pushy membership upgrade tactics lately—and one recent incident is causing major backlash for the chain.
For the uninitiated, Costco currently offers two membership tiers with different fees and benefits. The Gold Star Membership is the more basic and affordable of the two with an annual price of $60, while Executive Membership with extra perks costs $120 annually. The tier that's right for one member may not be right for another since every shopper has different goals for what they want to get out of their Costco membership. But for one frustrated Costco customer, the retailer allegedly disregarded their membership preferences altogether.
In a recent Reddit post that has racked up more than 250 comments, the customer vented their frustration and asked for advice after a cashier reportedly upgraded them to the Executive Membership without their consent.
"I went to my local Costco the other day, and the cashier asked me about dozen different times/ways if I wanted to upgrade from the gold star membership to the executive membership. I said in no uncertain terms, that I had no interest in doing that…After I checked out, the cashier handed me my receipt and said thanks for upgrading and my receipt included a charge for the $40 or so to upgrade. I am so annoyed that the cashier did that, especially after I said no about half a dozen times," the customer wrote.
The customer said that they approached the customer service desk with their issue "only to be told that they couldn't do anything that day and I'd have to come back another day since it hadn't gone through the system yet." The customer also spoke with a manager who "basically brushed it off," but promised to downgrade their membership and mail them a gift card with the funds they were charged.6254a4d1642c605c54bf1cab17d50f1e
But days after the incident, Citibank notified the customer that they'd upgraded their existing Costco credit card to reflect the upgraded membership and had already shipped it. The customer assumed this meant that their upgraded membership hadn't actually gotten canceled despite the manager's promise. The customer criticized the whole debacle as "fraud" and lamented that they "now have to spend time/effort undoing all of this, which I didn't even want."
Other customers who responded to the post were just as outraged on the shopper's behalf. They encouraged the customer to submit complaints, contact Costco's corporate customer service line, or try to get a chargeback for the unauthorized upgrade.
"Don't let this go. Hound them until you get this reversed," a Redditor commented.
"It's fraud. Plain and simple," another wrote.
One Redditor even said that they'd experienced the exact same thing at Costco.
"This happened to me but I didn't even notice it happened until months later when they renewed my membership. Watch out people," a customer commented.
Costco did not immediately respond to our queries for comment on the incident and backlash.
Zoe Strozewski
Zoe Strozewski is a News Writer for Eat This, Not That! A Chicago native who now lives in New Jersey, she graduated from Kean University in 2020 with a bachelor's degree in journalism.
Read more about Zoe