5 Biggest Costco Controversies Of 2023—So Far
Not even grocery chains are immune to explosive controversy.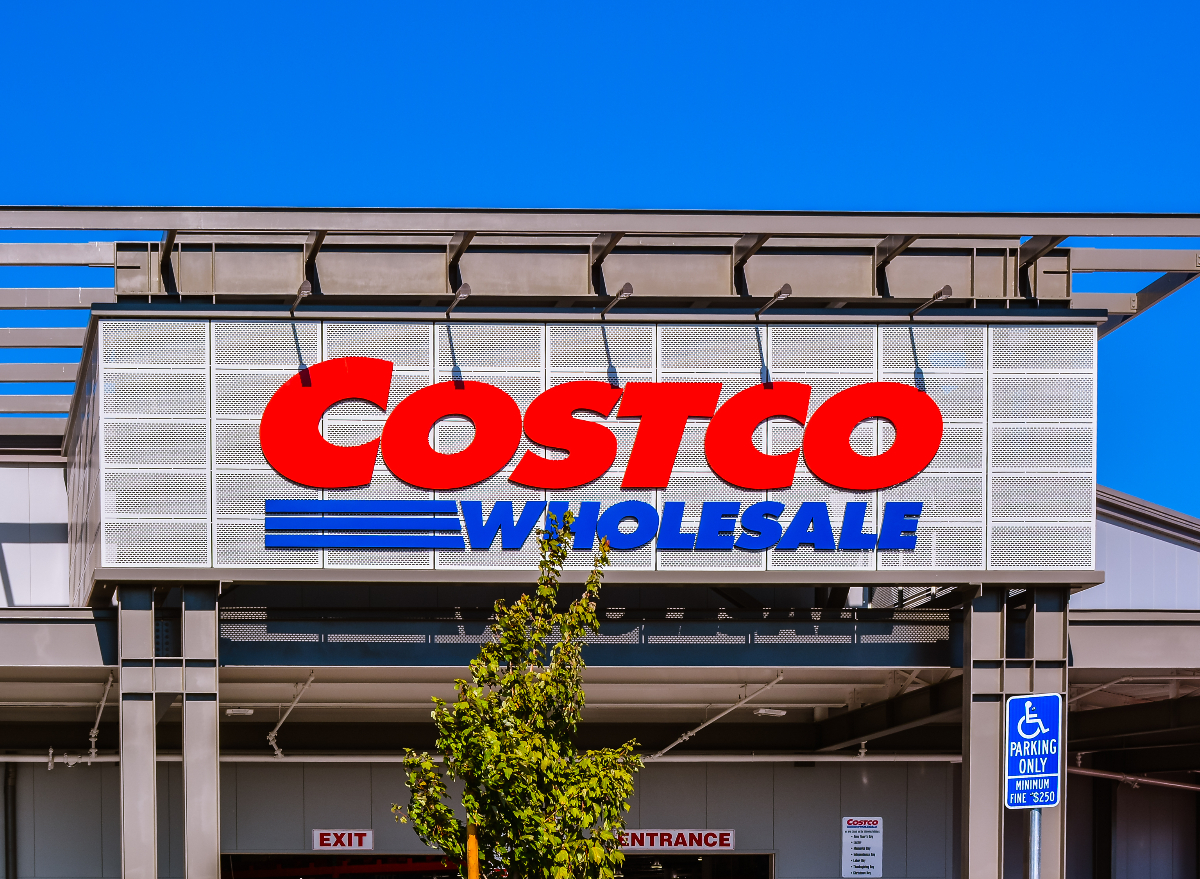 In comparison to sketchy politicians and flashy celebrities, a grocery chain like Costco may not seem like a major hub for controversy. But Costco is no ordinary grocery company, and Costco members are not ordinary customers.
The retailer has developed an extremely passionate fanbase for numerous reasons–it would only scratch the surface to mention the discounted bulk groceries, wide selection of products, free samples, and forgiving return policy. So when something particularly anger-inducing, divisive, or downright strange starts happening at Costco, members take notice.
From poultry problems to the recent loss of a longtime membership perk, Costco has already faced several major controversies this year. And while the issues certainly won't doom Costco's popularity, shoppers had a lot of opinions on these matters and made sure they were heard.
Here are the five biggest Costco controversies of 2023 so far.
An overpriced sandwich
While Costco's food court menu isn't for everyone, many still agree that it offers great value. Just consider the $9.95 18-inch pizzas, $3.99 chicken bakes, and the famous hotdog combo that has remained firmly priced at $1.50 despite soaring food costs.
So when Costco shoppers spotted a new food court roast beef sandwich in February that was priced at an unusually high $9.99, they were immediately baffled and outraged.
"That looks like a ripoff. Come on Costco, you're better than this," one customer commented on a Reddit thread about the sandwich.
For context, members can snag six hotdog combos, two chicken bakes (with change to spare), or a whole food court pizza, for roughly the same price as the one sandwich. This realization soured the idea for many members of shelling out $9.99 for just one item.
"The value just isn't there. If I had $10 at the food court I would buy something else," a member wrote.
New self-serve sample kiosks
The controversy surrounding a new kind of Costco free sample kiosk wasn't as much about the kiosk itself as it was about how certain customers behave.6254a4d1642c605c54bf1cab17d50f1e
Costco shoppers have long complained about other members who crowd the traditional free sample stands and hoard those tiny morsels of free food. So when customers spotted a new self-serve free sample kiosk at a warehouse in March, they immediately predicted that it was an idea doomed to fail and inject even more chaos into Costco's aisles.
"The Costco version of the Halloween 'take one' bowl. Watch and prepare to lose faith in humanity," one shopper commented on a Reddit thread about the kiosk.
Another segment of shoppers also worried that self-serve kiosks could result in people losing work. All in all, it's safe to say that this idea was not received well by Costco's member base.
Rotisserie chicken issues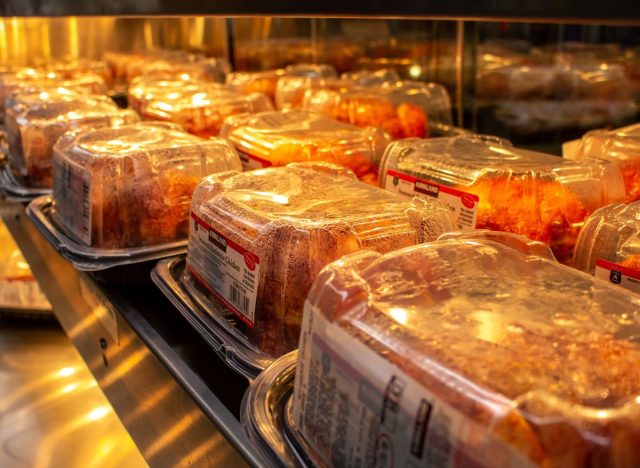 If you looked up the definition of a "good deal" in the encyclopedia, a teeny picture of Costco's rotisserie chicken would be beside it, waving its beautifully browned chicken wing. Costco shoppers love that they can snag whole rotisserie chickens for just $4.99 apiece, but not even the attractive price point could distract them from a growing quality issue with the popular birds.
A Costco shopper reported an off-putting "chemical" taste in the chickens back in March and quickly found that the issue extended far beyond their local warehouse. A Reddit thread about the rotisserie chicken issue racked up hundreds of comments from fellow Costco shoppers who said they'd experienced the same exact problem. 
Costco has yet to publicly address the chicken controversy, but that hasn't stopped shoppers from speculating about why the poultry started to taste so strange.
"Clearly fowl play," one Redditor quipped.
The demise of Costco Photo Center
For years, one of the many perks of a Costco membership was access to high-quality, affordable, and convenient photo services via the Costco Photo Center.
Despite its popularity, Costco began dialing back the service in 2021 by closing all of its in-store photo centers, though it still allowed members to order prints online through a website. In January this year, the retailer hammered the final nail into the photo center coffin by completely shutting down the website as well.
The news came as a major disappointment to customers who had counted on Costco for good deals on photo services. And while Costco partnered with Shutterfly to offer members a 51% discount on all photo orders after shuttering its photo center, this wasn't enough to ease the sting for many customers. Some complained about Shutterfly's photo options in comparison to Costco's former services and slammed the online photo company's quality.
"This will be the final straw for my membership," one wrote on Reddit.
The "forbidden glizzy"
Just the name at the center of this Costco controversy should signal that you're in for a juicy little story. Some Costco shopper, apparently bored by the Costco food court's regular menu, decided to combine the hot dog and chicken bake into a Frankenstein-type dish later christened the "forbidden glizzy." 
How does one get their hands on this stunning mashup? Simply de-bun a Costco dog, bite off both ends of the chicken bake, shove the hot dog inside, and enjoy, according to Reddit.
The forbidden glizzy went on to become one of the most divisive Costco-related trends in recent memory, with responses ranging from wary fascination to utter revulsion.
"That's perverse," one shopper wrote on Reddit. 
"That's disgusting," another said. "I love it."
Zoe Strozewski
Zoe Strozewski is a News Writer for Eat This, Not That! A Chicago native who now lives in New Jersey, she graduated from Kean University in 2020 with a bachelor's degree in journalism.
Read more about Zoe