Costco Is Making a Major Change to Some Food Courts, Frustrating Customers
Critics said the change could cause issues for children, the elderly, and injured shoppers.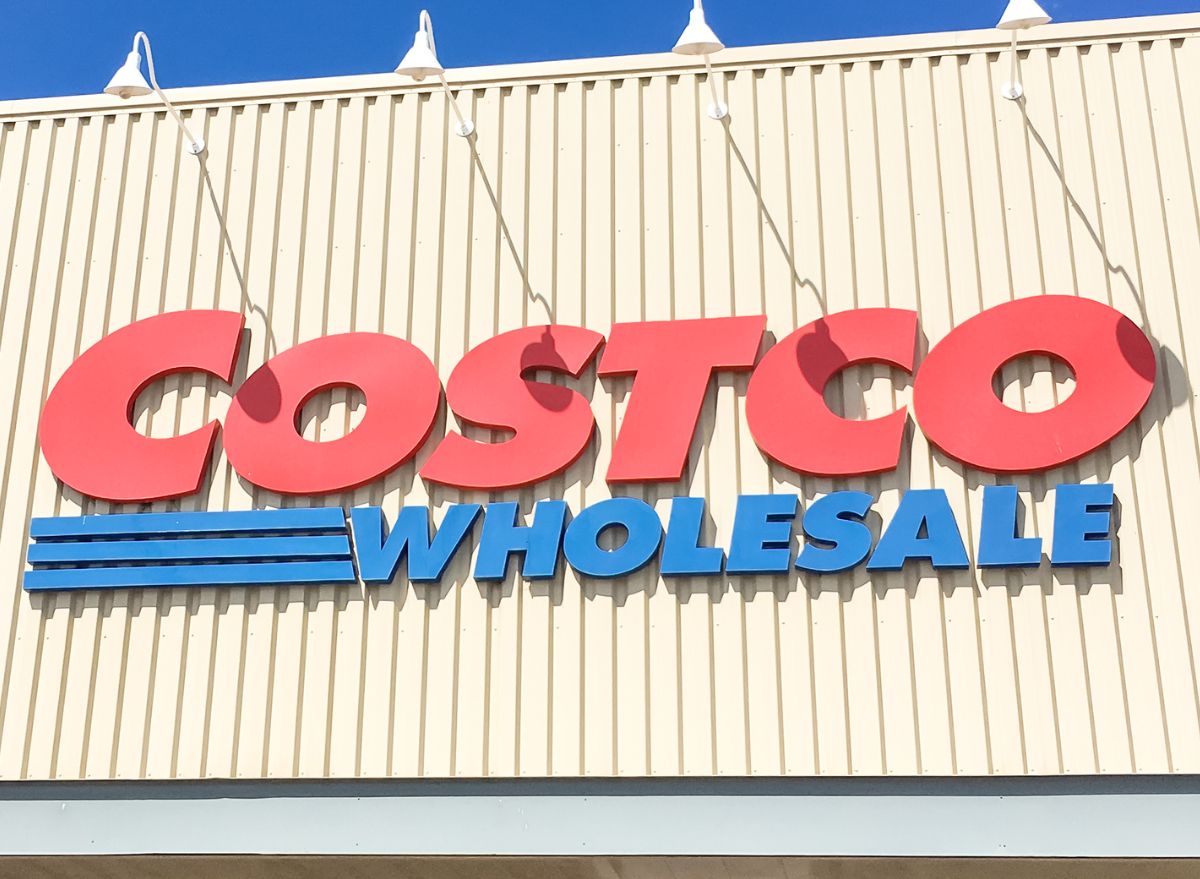 A major change reportedly hit several Costco food courts—but it's not an exciting new menu item. The retailer has revamped the food court seating arrangements at certain warehouses in a shift that's leaving many shoppers very frustrated.
A Costco customer took to Reddit this week to report that all of the usual food court tables in their South Korea warehouse were just replaced with "standing-only monstrosities." They shared a picture of the new tables and slammed Costco over the sudden change.
"So with this horrendous setup, no children (or persons under 4 feet tall) are able to use the tables. I had to prop one leg up on the crossbar and balance my toddler on my lap so she could eat her ice cream, not an easy task. Some families took to sitting on the floor along the back wall but were promptly shooed away by a manager," the shopper wrote in the post.
"Collectively me and a few other parents went to complain at customer service to be met with shrugs and blank response of 'we're working on a solution.' One guy even asked to speak to the store general manager and was told he 'wasn't available.'"
As it turns out, this South Korea warehouse isn't the only one that has added these standing tables. Several other Costco shoppers commented on the post that their warehouses in Montana and Osaka, Japan, had also recently added some standing tables. However, they said Costco didn't completely get rid of the traditional tables at their locations to bring in the new ones.
Redditors speculated that Costco eliminated food court seats at the South Korea warehouse to discourage members from overstaying their welcome after finishing their food. Still, the change became a major point of frustration for shoppers who pointed out that standing tables aren't exactly friendly for children, elderly members, and people with injuries or disabilities that require them to sit.
"I've been dealing with an injury for a while and this would mean no eating at all at Costco for me, which would be a bummer," one shopper lamented.
"What about us elderly people who need to [sit] after walking on these concrete floors. If my Costco does this, I am done," another commented.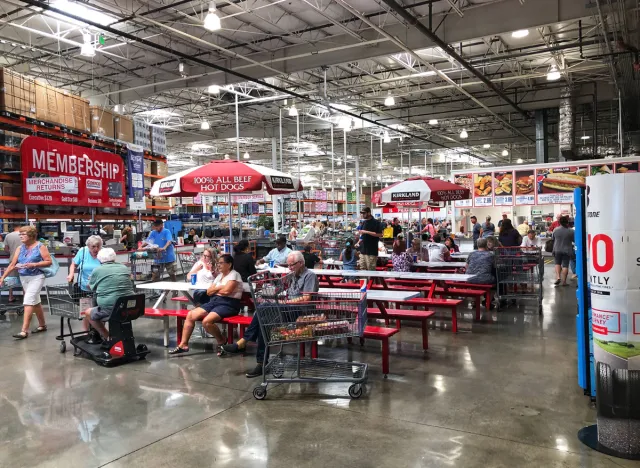 On the other hand, a small yet vocal group of shoppers were pleased with the change. They liked that the standing tables can potentially prevent customers from sitting at food court tables long after finishing their food, leaving other customers without a comfortable place to eat.6254a4d1642c605c54bf1cab17d50f1e
"That's perfect. Lately mine has had people camping out forever well after they're done eating," a member commented. "It's not a restaurant. It's for some quick food after shopping. People spending 30 minutes there just causes it to jam up and prevent other shoppers from getting a quick bite."
Costco did not immediately respond to our queries for comment and more details on whether the standing tables are coming to additional warehouses in the future.
This isn't the only change to a key Costco feature that shoppers haven't taken kindly to this year. Back in March, shoppers spotted a new self-serve free sample kiosk at a warehouse. Many objected to the self-serve format because they feared other shoppers would clear out all of the samples before others could even grab one.
Zoe Strozewski
Zoe Strozewski is a News Writer for Eat This, Not That! A Chicago native who now lives in New Jersey, she graduated from Kean University in 2020 with a bachelor's degree in journalism.
Read more about Zoe