Costco's New Food Court Dessert Is the "Best Ice Cream Ever"
Members are enamored with the new item after just a few days.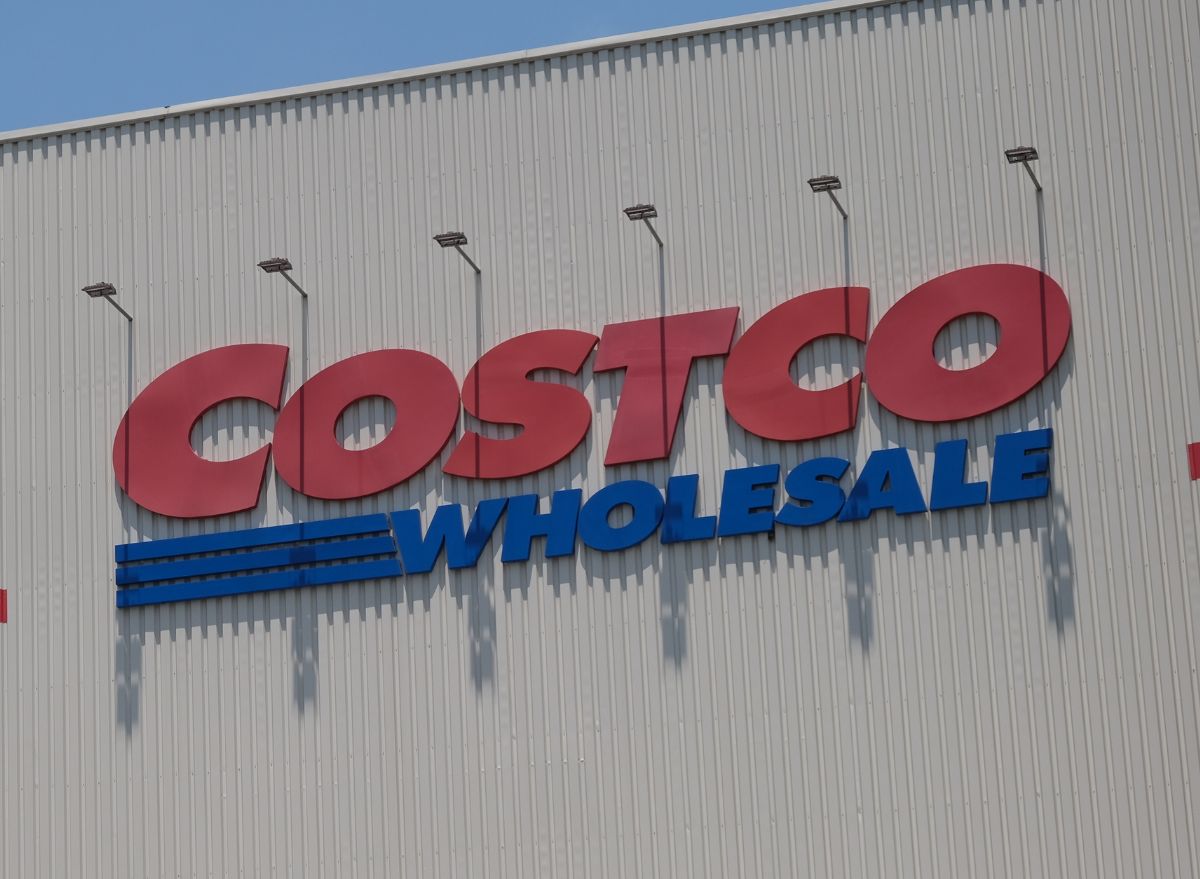 Costco shoppers were ecstatic when they recently learned that the retailer was planning to debut a brand-new dessert in its beloved food court. And now that the highly-anticipated dessert is finally starting to hit Costco food court menus, members are already enamored with the sweet option.
This popular new dessert is strawberry ice cream, a fruity alternative to Costco's plain vanilla ice cream cups and vanilla ice cream sundaes. Costco shoppers were first tipped off in July that the retailer was planning to debut the dessert when an apparent internal memo about the new food court addition leaked on Reddit.
The ice cream just started arriving at warehouses within the past few days, finally giving members the opportunity to sample it after a roughly month-long wait. The verdict?
"This was the best ice cream ever!!" one customer raved in a Reddit thread about the ice cream yesterday.
"I had this yesterday and it was great. No bad aftertaste like with some strawberry items," another Redditor said.
One of the members compared the taste of the ice cream to strawberry-flavored Nesquick milk. Another taster described it as "creamy" and said the strawberry flavor wasn't too faint or overwhelming.
"I thought it had the right amount of strawberry flavor," the customer commented.
Costco members can order cups of this light pink frozen treat or experiment with several exciting variations. Redditors who've already tried the ice cream reported that you can order strawberry vanilla swirls or turn it into a sundae with Costco's strawberry or chocolate sundae toppings. The retailer currently charges $1.99 for regular ice cream cups and $2.49 for sundaes.
The strawberry ice cream debut is only the latest change at Costco's food court in 2023. The retailer delighted fans in May when it brought back the previously discontinued chicken Caesar salad and diced onion condiment.
Costco has also launched a sizable new roast beef sandwich and mango smoothie (previously only available in Hawaii and other international locations), though customers haven't taken too kindly to the new additions. Customers were outraged to see that Costco is charging $9.99 for the roast beef sandwich, mostly because they think the item is way too expensive in comparison to other food court options. They also heavily criticized the taste of the new mango smoothie, with many comparing it to mango baby food.
Zoe Strozewski
Zoe Strozewski is a News Writer for Eat This, Not That! A Chicago native who now lives in New Jersey, she graduated from Kean University in 2020 with a bachelor's degree in journalism.
Read more about Zoe