Keto Dieters Are Raving About This Costco Bread
The excitement may be because there are only 30 calories in each slice!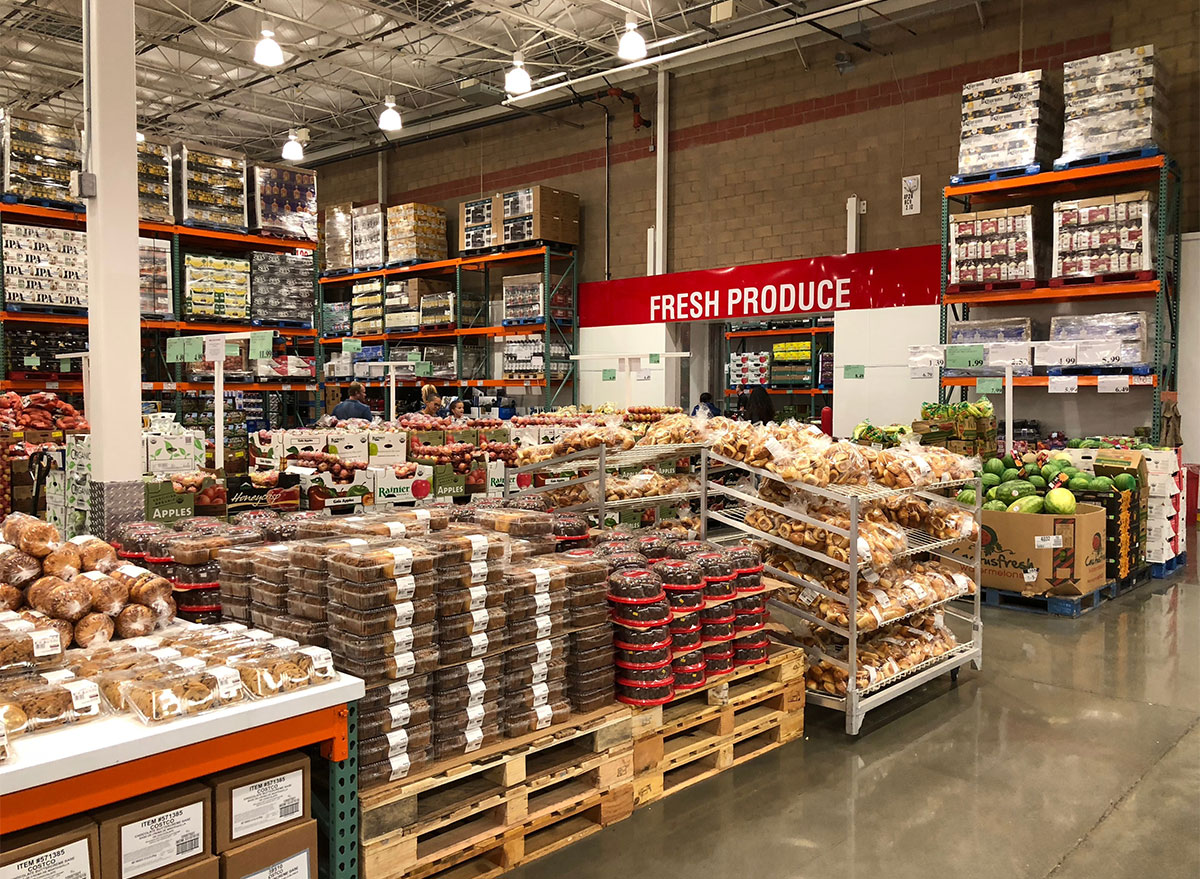 If you ask a friend following the keto diet what's the hardest food to avoid, they're guaranteed to say bread. And if you ask the same friend what's better than one pound of keto-friendly bread, they're guaranteed to say two!
Costco fans are raving about the keto-friendly white bread from Glasso's after Instagram user @costco_doesitagain spotted its arrival at the warehouse. Right at the top, there's something to be excited about when you read the nutrition facts: One slice has only 30 calories. In addition, each serving has 1 gram of fat, 1 gram of sugar, 13 grams of carbohydrates, and 1 gram of net carbs. It's currently available for just under $10 on Instacart.
Related: 8 Grocery Items That May Soon Be in Short Supply

Judging by the reactions, people are really excited to try this new Costco find. Some who've tried it have positive things to say—others, not so much. "The brand of Keto Bread Costco sold prior to this one was better," one commenter says. "This one is really not that great and it falls apart."
Beyond the bread's sturdiness, another commenter called out the long list of ingredients. It includes wheat gluten, soy oil, resistant tapioca starch, inulin, and cane sugar. If you feel the same, we have a recipe with only 10 ingredients that you can make at home. Here's the best bread recipe that's surprisingly keto diet-approved (and may hold up better as a sandwich with tons of fixings).
In addition to bread, the w-ho-ho-ho-lesale giant already has tons of holiday decorations, gifts, and food lining its shelves—here's our shopping guide.
Amanda McDonald
Amanda has a master's degree in journalism from Northwestern University and a bachelor's degree in digital journalism from Loyola University Chicago.
Read more about Amanda