Costco's Newest Store Opens This Week In Texas—Here's Where the Warehouse Is Headed Next
The popular warehouse club is planning 27 new openings worldwide in fiscal year 2023.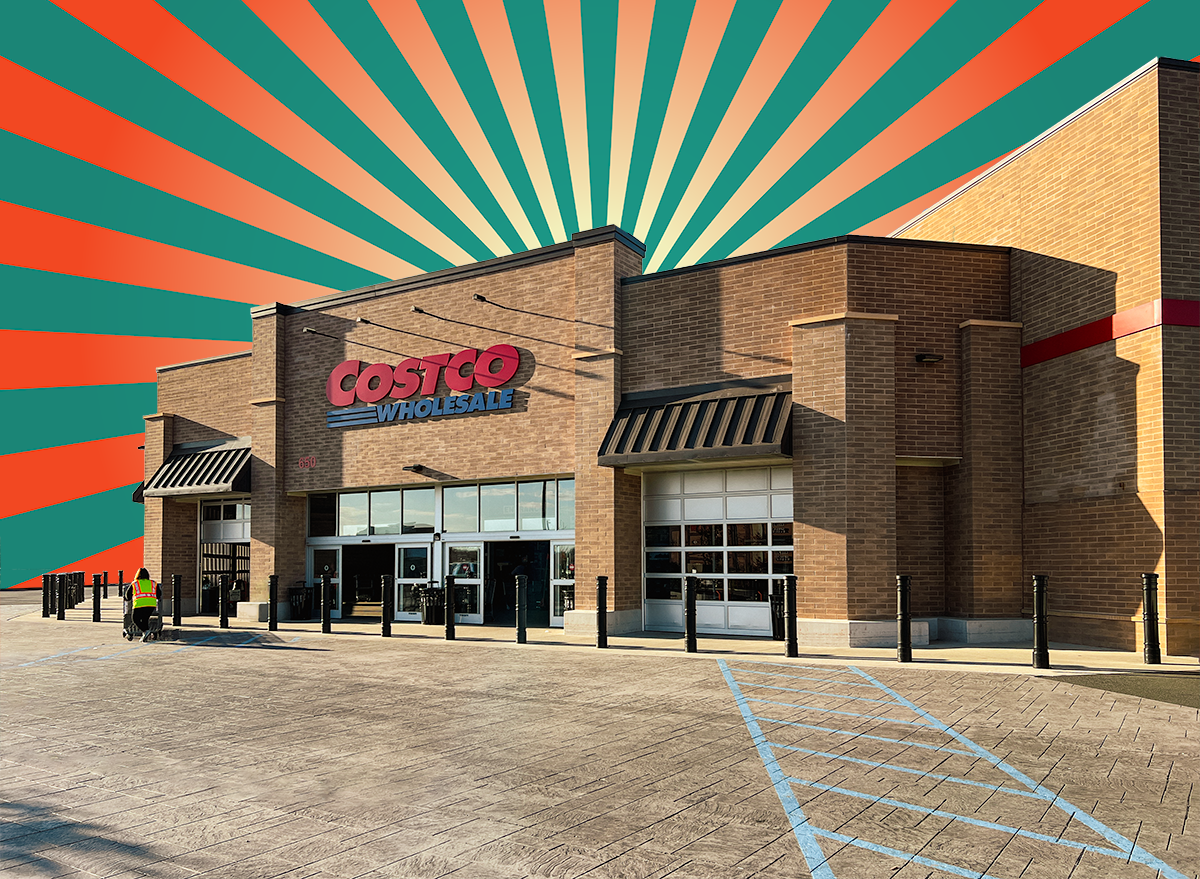 Two dessert titans will come together this week when Costco opens its newest U.S. warehouse in Kyle, Texas.
Nicknamed the "Pie Capital of Texas," the fast-growing town of about 50,000, located 26 miles south of Austin, can finally test its own baked-pastry bonafides against what is arguably America's most hugely hyped dessert of 2023: Costco's massive 4.75-pound Chocolate Peanut Butter Pie.
It's hard to imagine a more serendipitous and timely setting for the popular warehouse club to host a grand opening. The official ribbon cutting ceremony is scheduled for 7 a.m. on Thursday, March 30, according to the city.6254a4d1642c605c54bf1cab17d50f1e
The new 152,000-square-foot store, located at I-35 and Kohlers Crossing, will feature all of the specialty departments that Costco is known for, including a prodigious pie-producing bakery and world-renowned rotisserie chicken-serving deli. The new store marks Costco's 37th location in Texas, 585th in the U.S. and 850th worldwide.
Of course, the burgeoning members-only club has many more openings planned this year and bey0nd. During an earnings call earlier this month, the company announced plans to open 27 new warehouses worldwide in fiscal year 2023, including 14 in the U.S. alone.
Here's a look at some of the next places on Costco's road to global expansion.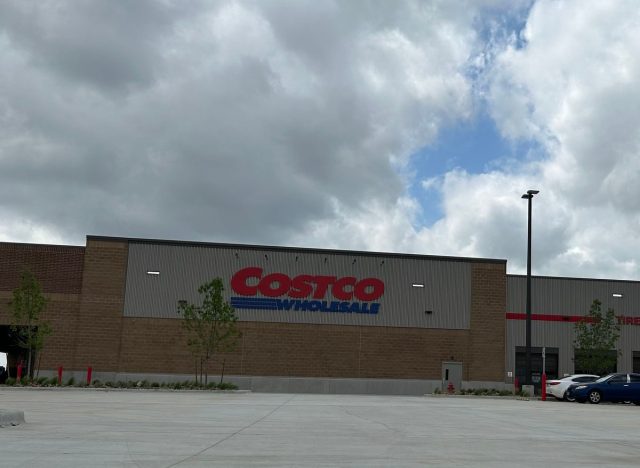 Longmont, Colo.
BizWest reports a new 150,000-square-foot Costco warehouse is expected to open about six months ahead of schedule at 205 Ken Pratt Blvd. in Longmont, Colo., roughly 33 miles northwest of Denver. A citizen group sued to stop construction in 2022 but a judge dismissed the complaint. The new store is scheduled to open in May, according to Costco's website.
N. Tulsa, Okla.
Oklahoma's second-largest city will soon boast its second Costco location when the newest 150,000-square-foot warehouse opens at the northwest corner of 46th Street North and U.S. 169, according to Tulsa World. Costco's website indicates the grand opening will take place in May. 
Georgetown, Texas
Costco continues to expand its footprint in the Lone Star State with another new warehouse opening soon in Georgetown, Texas, about 25 miles north of Austin. Local ABC affiliate KVUE-TV reports the $13 million, 158,000-square-foot store, located near I-35 and Lakeway Drive, will open in June, though Costco does not yet list an opening date on its website.
Sacramento, Calif.
California has 133 Costco locations, the most of any U.S. state. It's about to get one more. KCRA-TV reports that a new 160,000-square-foot warehouse will open at the corner of East Commerce and Arena Boulevard in the Natomas area of Sacramento by Halloween.
Tomball, Texas
The Houston area is also getting a new warehouse. The town of Tomball, Texas, last fall approved a package of economic incentives to spur the construction of a 161,131-square-foot Costco store and 10,000-square-foot fueling station, located near the intersection of Business 249 and Holderreith Road, according to Community Impact. The retailer is planning a June 2024 opening, the outlet reports.
Covington, La.
Local officials announced late last year that Costco would be opening its second New Orleans-area location along Pinnacle Parkway in Covington, La. WVUE-TV reports the 159,000-square-foot warehouse could open just six months after groundbreaking.
Mt. Juliet, Tenn.  
Just this month, officials announced that Costco is planning to open a new warehouse store in the Nashville suburb of Mt. Juliet. The Tennessean reports the planned retail space will span 160,000 square feet at the corner of Legacy Pointe Boulevard and Rutland Drive. While the city commission still needs to approve the plan, WKRN-TV  notes the new store could open as soon as spring or summer 2024.
International Destinations
Across the globe, the warehouse club is close to opening several new locations in the coming months. According to the retailer's website, these include Meiwa, Japan; Gold Coast, Australia; and Yinzhou, China. During an earning's call earlier this month, the company also announced forthcoming locations in Sweden and New Zealand.
Chris Shott
Chris Shott is the Deputy Editor covering restaurants and groceries for Eat This, Not That!
Read more about Chris