Cracker Barrel Continues to Lose Customers—Here's Why
The country-themed chain reported lower customer traffic in the two latest quarters.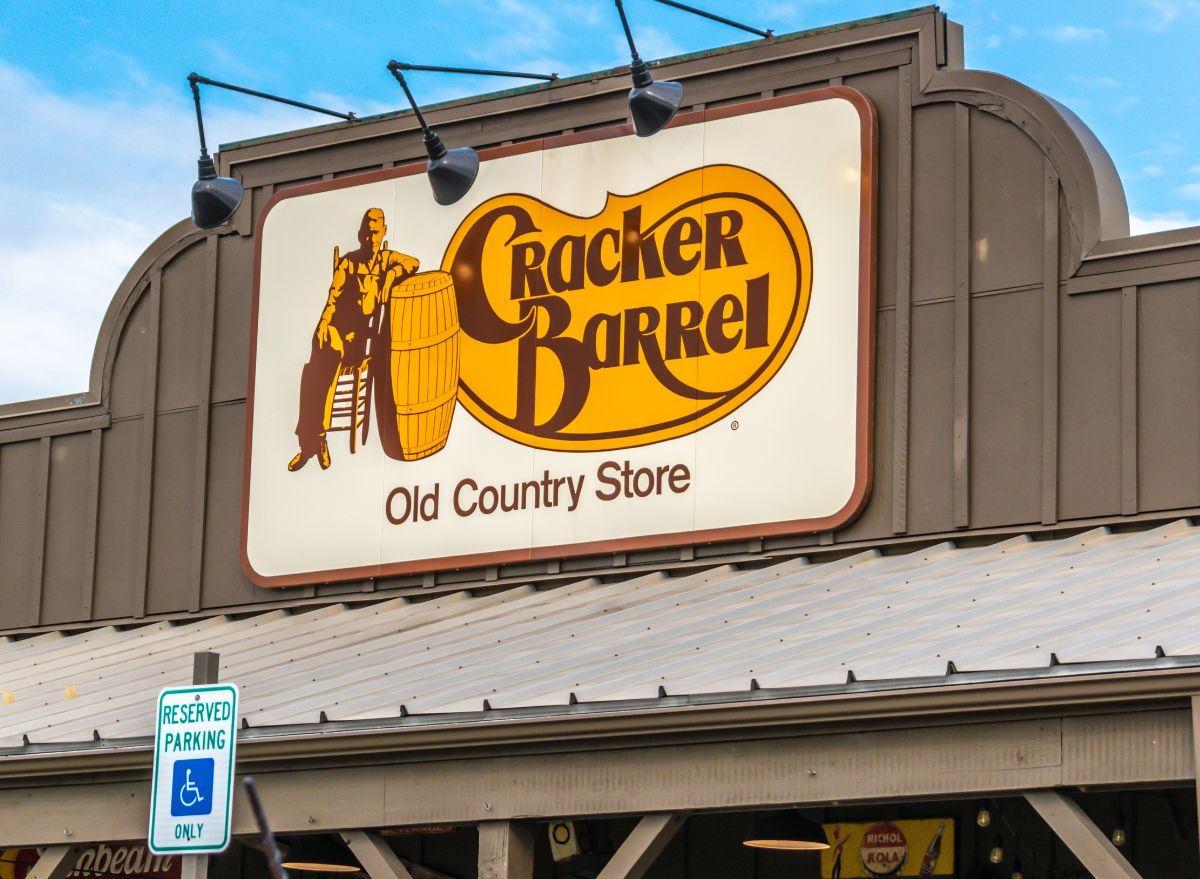 This year is shaping up to be a particularly challenging one for Cracker Barrel after not just one, but two consecutive quarters in which it has lost customers. Now, the country-themed chain is launching a wide-ranging initiative to entice people back to its brand.
In June, Cracker Barrel revealed that its guest traffic levels dropped 3.2% during the third quarter which ended on April 28. The chain's president and CEO Sandy Cochran suggested that the "meaningful" traffic decline was due to guests cutting back on eating out amid inflation and higher prices throughout the entire restaurant industry.
RELATED: 5 Restaurant Chains That Are Losing Customers This Year6254a4d1642c605c54bf1cab17d50f1e
Although Cracker Barrel hoped that more guests would stop by once the summer travel season kicked off in June and July, this did not end up coming to fruition. During an earnings call yesterday, Cochran said that the chain once again experienced "lower traffic levels" in the fourth quarter and expects the trend to continue in the current quarter.
There isn't just one reason behind Cracker Barrel's drop in traffic, but Cochran and CFO Craig Pommells laid out several factors they believe contributed to the latest decline.
Like in the third quarter, Cracker Barrel believes that the traffic issues reflect today's "challenged consumer environment" that has made eating out less affordable for many people, Cochran said. The company's leaders also believe that there's room for improvement in the guest experience at their restaurants, plus they didn't market as much and as successfully as they could have.
"The volume and substance of our marketing messages in the fourth quarter were not as effective as we'd wanted, particularly against the backdrop of a highly competitive and promotional marketplace," Cochran said.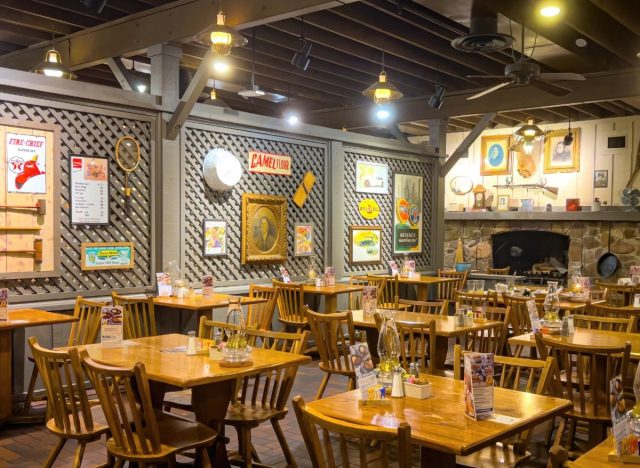 Cracker Barrel did raise its prices 8.7% during the quarter, according to Pommells, but the company doesn't believe the increase contributed to its traffic issues. However, they do suspect that price increases across the entire restaurant industry "may be having a cumulative effect on dining behaviors," Pommells said.
Cracker Barrel has no intention of letting the negative traffic trend continue indefinitely—at least without a fight. Cochran laid out a multi-pronged plan for bringing guests back during yesterday's earnings call.
One key part of that plan revolves around marketing. Cracker Barrel plans to increase spending, market itself to core guests of all ages, and increase advertising of its value menu options like the 20 meals that are all under $12.
Secondly, Cracker Barrel wants to focus on improving the guest experience, which could motivate customers to keep coming back in the future. Cochran said they're currently focusing on adding more staff, retaining staff, and improving hospitality by investing in more hours for front of house staff.
One of the final yet most important parts of Cracker Barrel's plan to improve traffic is a brand-new loyalty program that's rolling out by the end of the month. Cochran acknowledged that it may take some time to introduce customers to the program and get them to participate in it, but the company hopes it will ultimately drive more traffic and provide key insights about their customers.
"We are aggressively taking steps to recover traffic above industry levels and to adjust our business model to ensure a financial strength while doing so," Cochran said.
Zoe Strozewski
Zoe Strozewski is a News Writer for Eat This, Not That! A Chicago native who now lives in New Jersey, she graduated from Kean University in 2020 with a bachelor's degree in journalism.
Read more about Zoe