15 Best Crockpot Hacks of All Time
Make the most of your slow cooker with these nifty tips and tricks.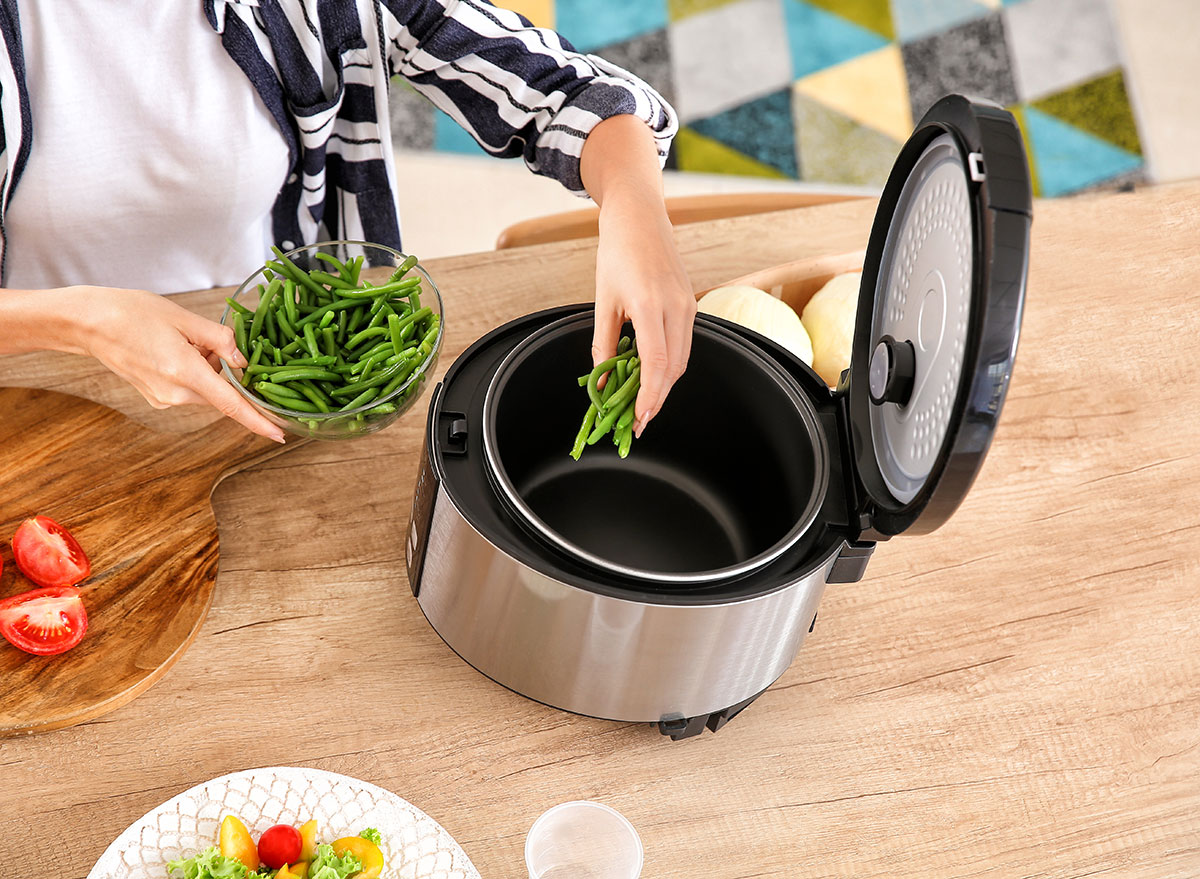 One of the most beloved items in a person's kitchen is their Crockpot. The slow cooker, which is used to simmer foods at lower temperatures and for longer time periods than other methods of cooking, is useful for its ability to let users dump ingredients into the Crockpot, and then not think about cooking for hours while the slow cooker continues to prepare the food throughout the day. But besides simply cooking meals, there are a lot of crockpot hacks that make this appliance a nifty one in your kitchen.
For many busy families, Crockpots are a lifesaver, as they save invaluable time while slowly cooking a meal throughout the day, and there are so many items that can be made in them.
Whether you're regularly whipping up meals in your Crockpot, or brand-new to the slow-cooking game, we bet you can use these crockpot hacks to prepare food and other items the slow way. And for more cooking tips, check out our list of 21 Best Healthy Cooking Hacks of All Time.
Make your own fudge.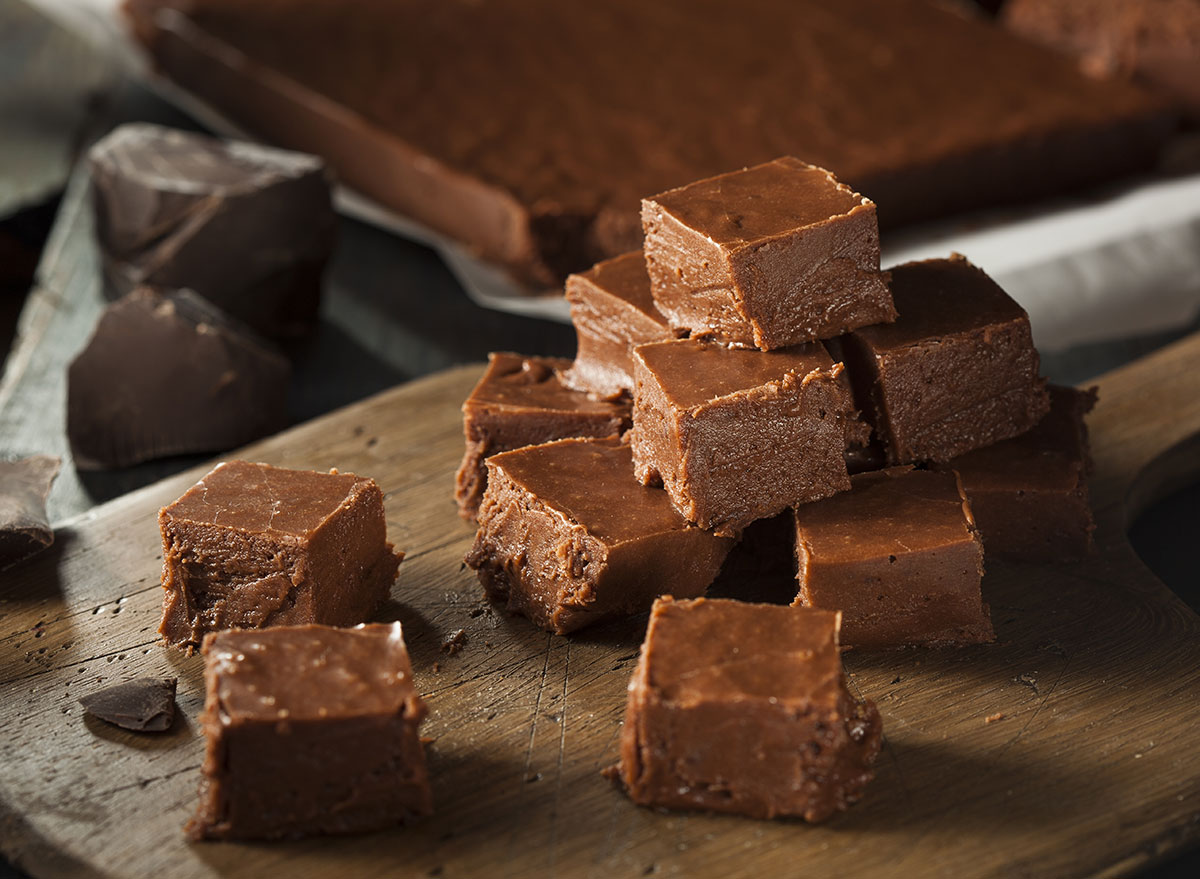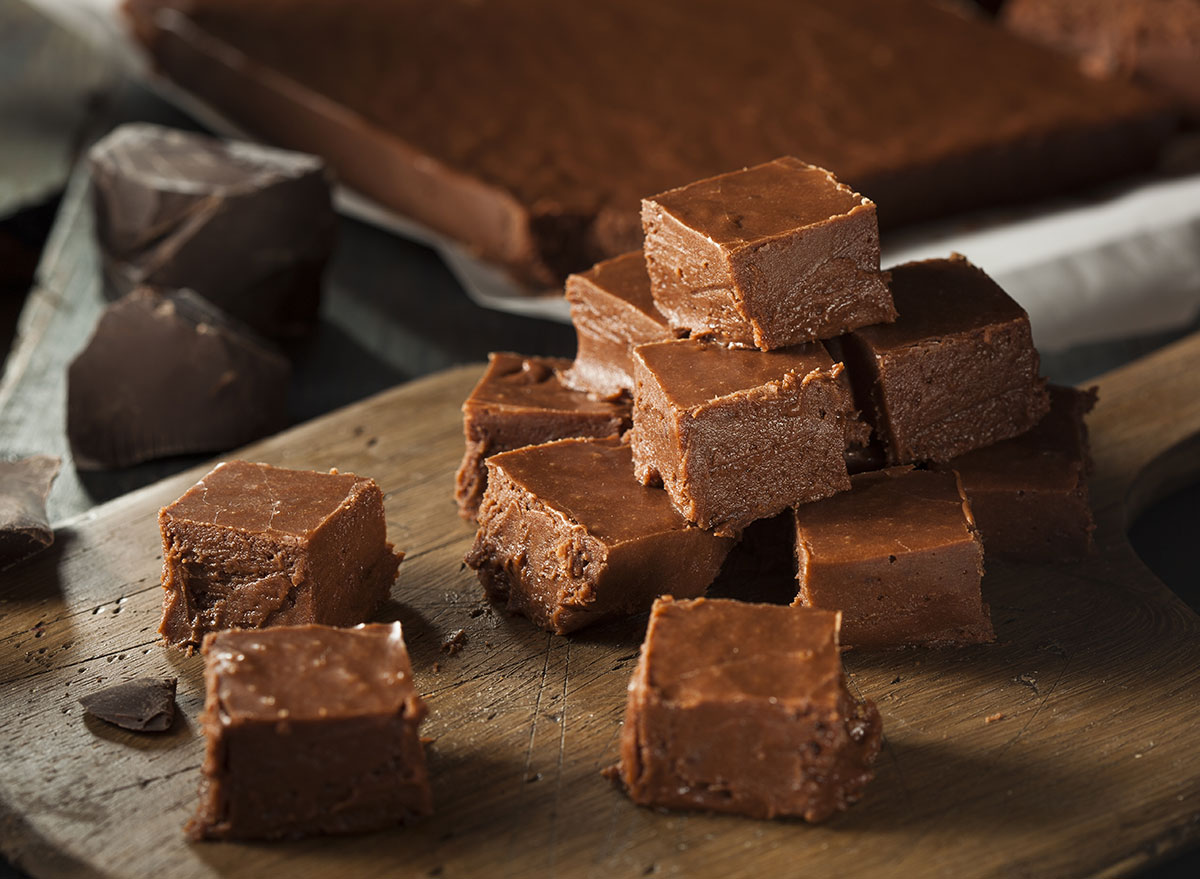 In addition to their natural wonders and scenic spots, it seems that every American tourist destination also specializes in one additional thing—fudge. But with a Crockpot, there's no need to leave the comfort of one's home for the nearest tourist town to gaze longingly in the windows of a fudge shop. Instead, use your slow cooker to make homemade fudge.
All that needs to be done to become a home confectioner is to combine chocolate chips, condensed milk, vanilla extract, and butter and let the Crockpot do the rest (okay, and the fridge, too).
If you're looking for more sweet treats to make in the Crockpot, check out these 15 Best Slow Cooker Dessert Recipes.
Melt chocolate.
Fondue may have reached its popularity peak in the '70s, but putting melted chocolate on things will never go out of style. From fruit to marshmallows, and even potato chips, melted chocolate is a thing of beauty. But sometimes it's tricky to keep the chocolate hot for the duration of the snacking.
Crockpots can help solve that problem by keeping the chocolate the right consistency and temperature. Put some melting chocolate inside a mason jar, or a similar container and fill a Crockpot with water, halfway up the sides of the jars. Make sure to not get any water inside of the jars, and watch as the chocolate melts and stays consistently melty for up to three hours.
Recycle crayons.
When crayons get worn down to a certain point, many people think they've had a good run, and are ready to turn to their next box of colorful drawing utensils. But like many other items, crayons, too, can be recycled, and it's easy work with the help of a Crockpot.
While Crockpot crayons don't retain the same shape as a box of Crayolas, they'll end up more circular as they're baked in muffin tins. Each new crayon is the combination of several broken-up chunks of used crayons, put into a tin-foil lined muffin tin and placed in a Crockpot. Once the crayons are melted down and cooled, they're ready to draw with yet again.
Pre-brown your meats.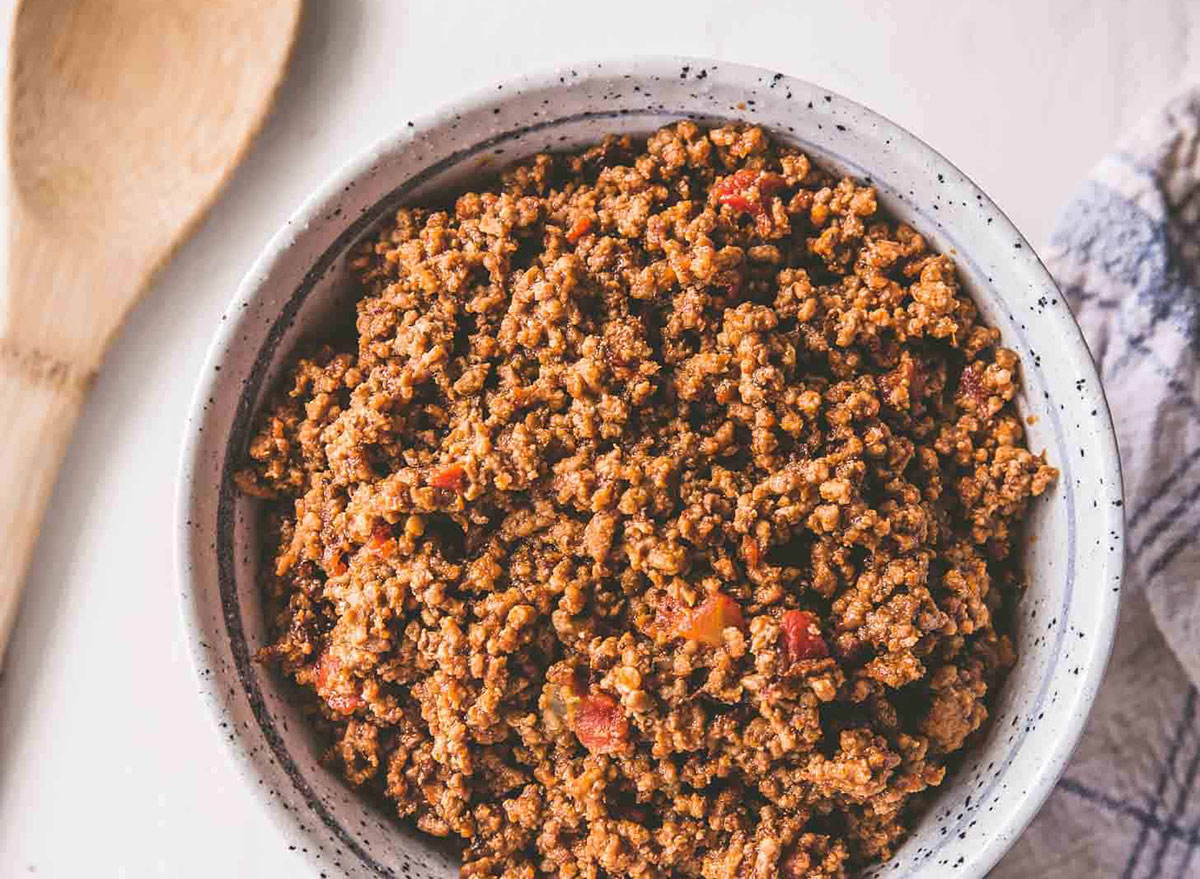 In a perfect world, a Crockpot could do everything—make your meal throughout the day, maybe while it's at it it could do the laundry and help kids with their homework, too. But we don't live in a perfect world, and a Crockpot can't do everything, although it comes pretty close in regards to putting together a meal.
One step that should be taken before dumping everything into a Crockpot is pre-browning meats. While most of your recipes will turn out delicious if you don't do this, pre-browning allow the meat to reach its full flavor potential. If you're making a meal that calls for ground beef, pre-browning the meat goes a long way.
Have you tried any of our 42+ Best Healthy Slow Cooker Recipes?
Prep two for one.
Who knew a few sheets of tin foil could do so much? Have you ever wanted to cook two things at once, but because there's only one slow cooker at home you've been left with a difficult choice? That doesn't have to be the case.
Take a few sheets of tin foil to act as a divider, before lining each side of the Crockpot and pouring ingredients in. This hack is perfect for game days like Superbowl Sunday, when two dips can be made with ease in one Crockpot.
Stop shopping for yogurt.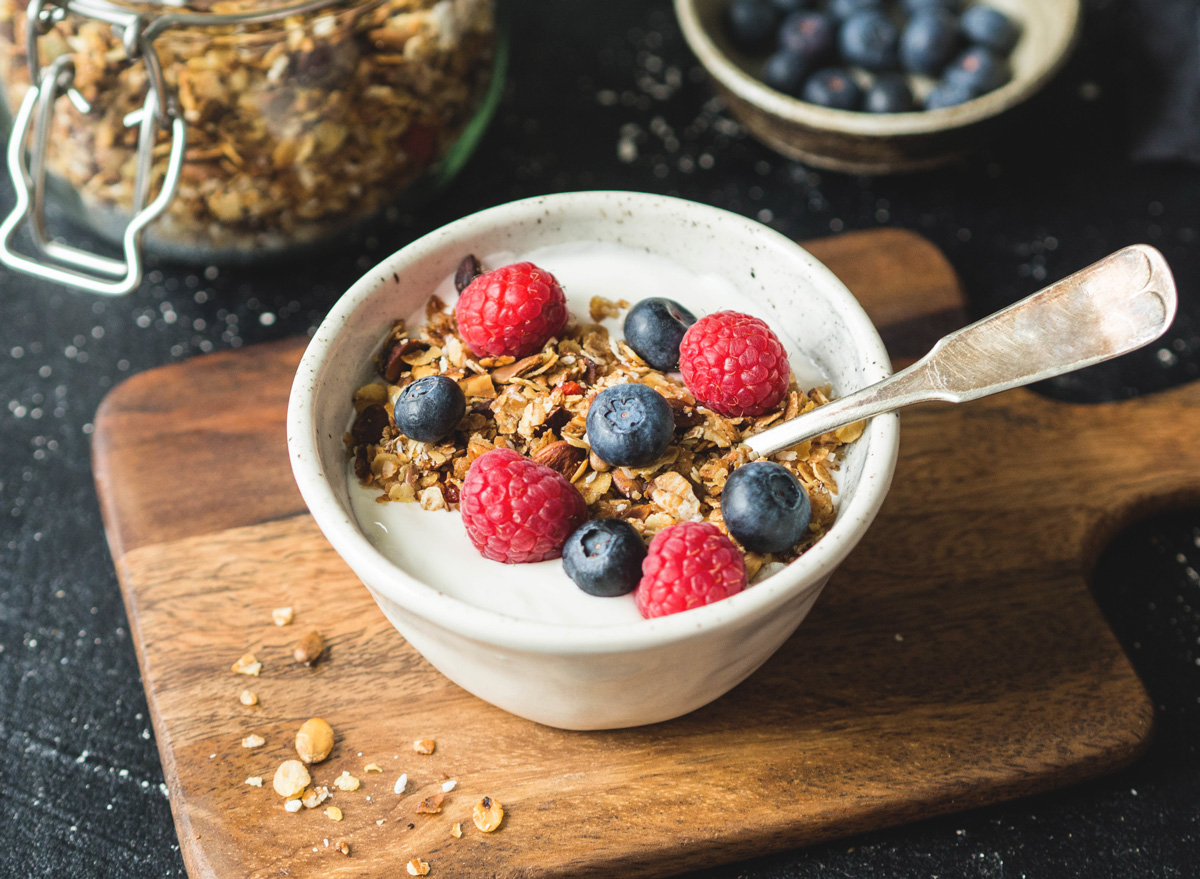 While it is fun to peruse all of the flavor options in the yogurt section of the grocery store, bring some of that fun to your own kitchen by making homemade yogurt in the Crockpot. All that's needed is a half-gallon of milk, and a starter yogurt, so half of a cup of pre-made yogurt.
To have a thicker consistency, similar to a Greek yogurt, strain the homemade yogurt through a cheesecloth for two to three hours. Have fun by adding jam, honey or any fruit to make the yogurt your own.
Make your own candles.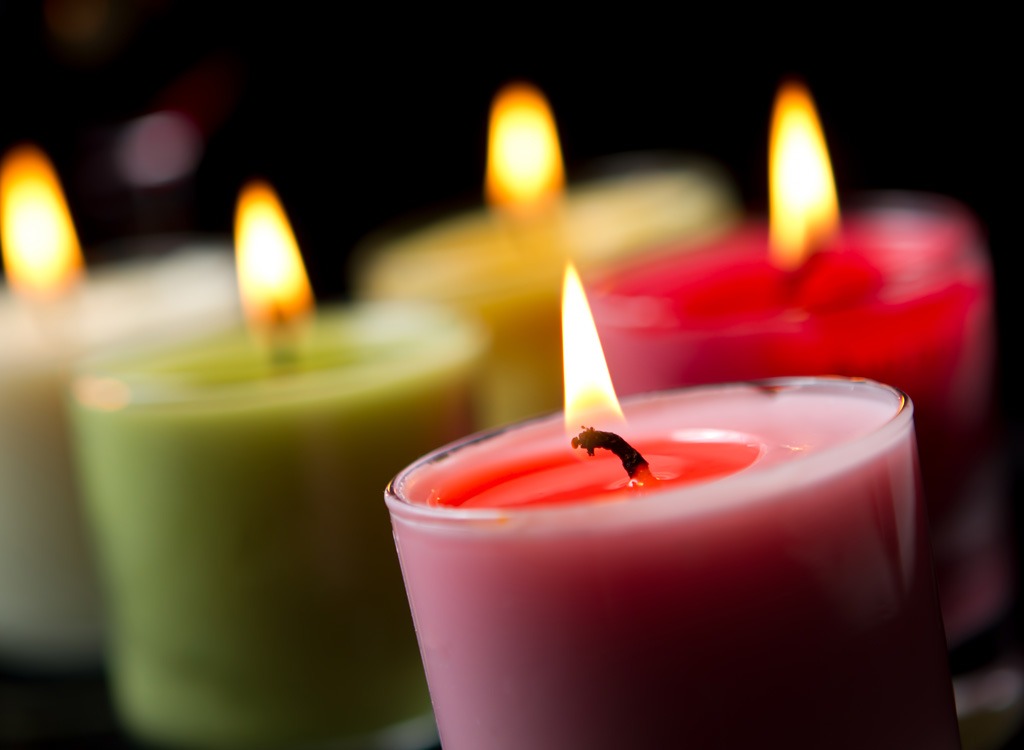 Candles are one of life's greatest joys. All of the scents and aromas can take you from a mountain escape to a tropical oasis to right in your own kitchen with a delicious pie in the oven. But sometimes candles can get a little pricey. Save some of that money and make your own with your Crockpot, some jars, and wax.
To create your own DIY candles, fill up a jar with soy wax—available for purchase online or at a local craft store. Place the jar inside of a Crockpot, surrounding the jars halfway with boiling water, and add a cotton wick when the wax begins to set. To customize the homemade candles, add essential oils, or decorate with fresh herbs.
Celebrate the holidays with mulled wine.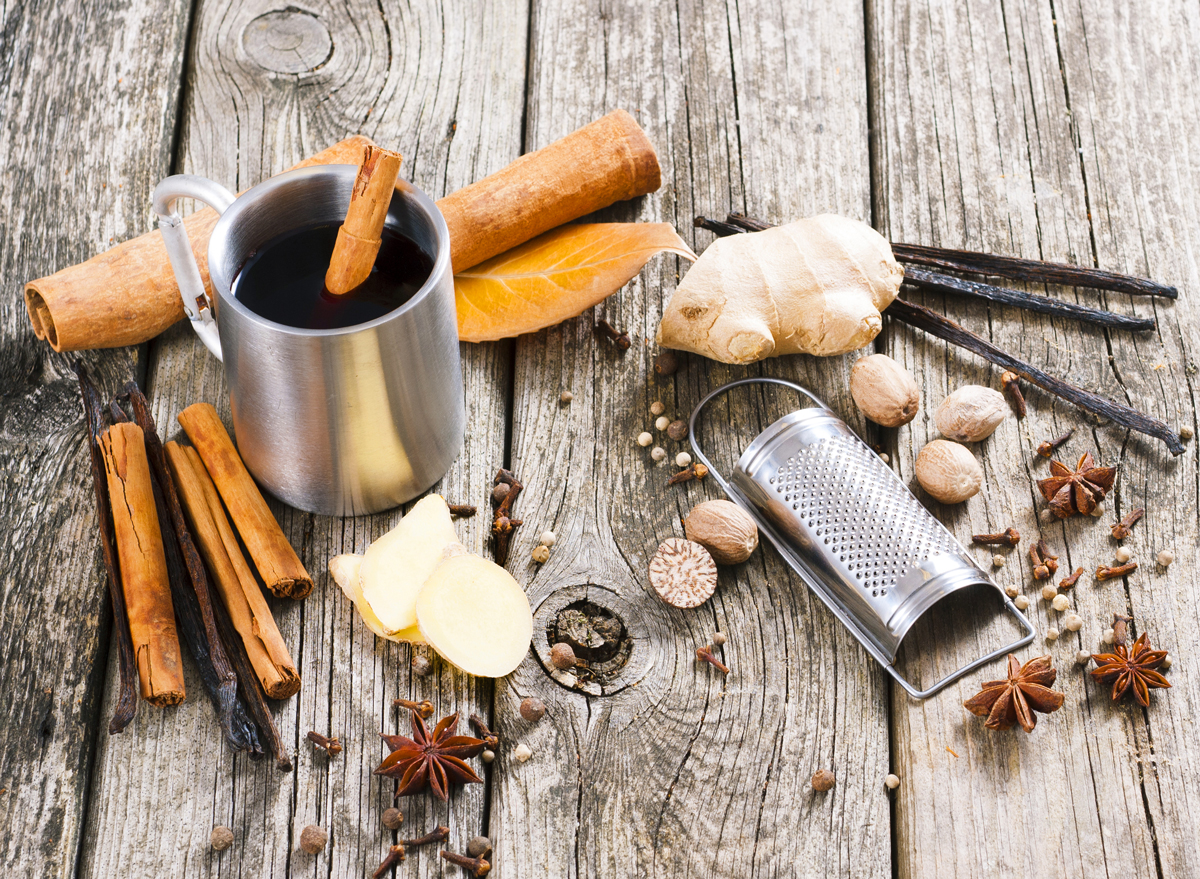 For many people, it's not truly the holidays until you can attend a Christmas market and get a hot, steaming mug filled to the brim with mulled wine. But, of course, we're living through a pandemic, so Christmas markets are probably best kept off the calendar this year. That doesn't mean you have to miss out on the holiday fun, though.
Making homemade mulled wine is easy with the help of a Crockpot. Pour two bottles of dry wine in the slow cooker, add some corn syrup, honey, water, an orange peel and spices and cook on low for two and a half hours before you're in the Christmas spirit.
Did you know you can even make eggnog in the crockpot?
Prepare a full-course dinner.
There are game day hacks, where Crockpots can be divided in two to make two separate dips or sauces. But you can prepare much more with a single Crockpot as well, even a full-course meal.
One option, of course, is dividing the Crockpot up into halves or quadrants and cooking individual items in each divided area. Different items in each meal can also be individually wrapped in foil and placed to cook in the Crockpot.
Become your own breadmaker.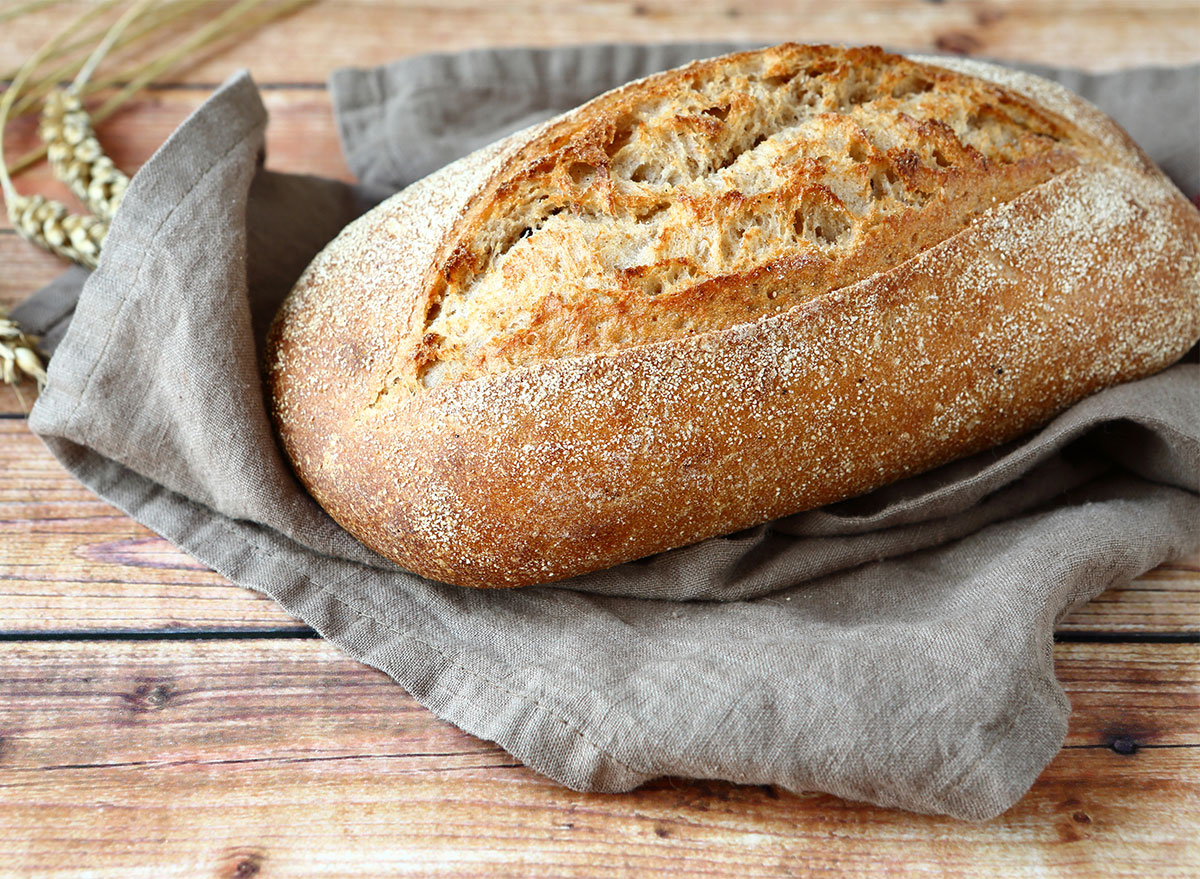 There's something about baking bread that captured the attention of so many people throughout quarantine. It seems as if it became the number one hobby of anyone with an Instagram account. While many went out to purchase expensive Dutch ovens, or bread makers, you can also just make bread in the Crockpot that's been sitting in your kitchen.
One of the only differences between making it in the Crockpot versus other methods is there's a cut down on time waiting for the dough to rise, but for anyone experienced with making a simple loaf, it's a fairly straightforward process. For those without any experience, it's simple to learn.
Wait to add dairy.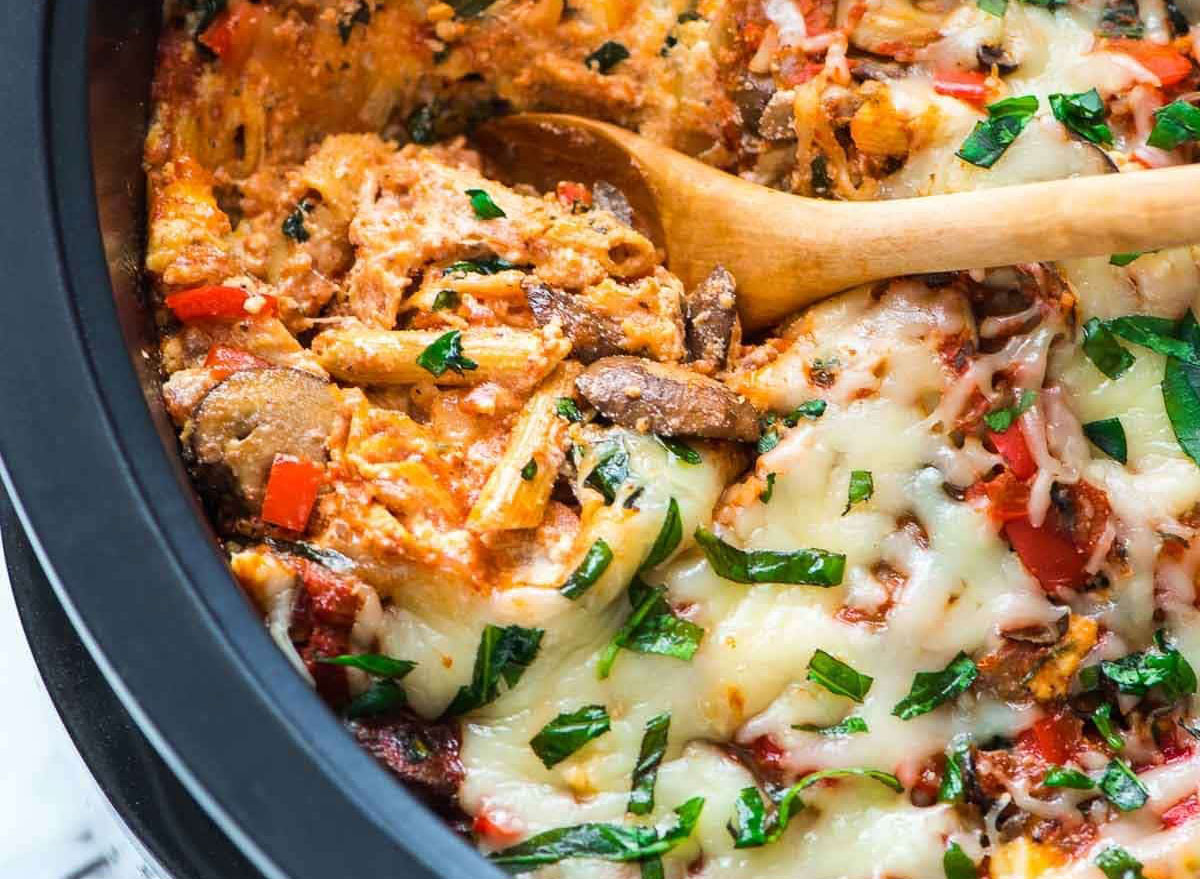 Dairy can make or break a meal. When it's done well—a perfectly baked cheese on top of a pasta dish, a creamy sauce poured over a delicious meal—it's an unbeatable addition to any meal. When it's done poorly, it's a day or more worth of stomachaches.
To properly add dairy into your slow-cooked meal, make sure to add it in only during the last 30 minutes of the hours-long cook. If added too soon, the cream or cheese added to your recipe will likely curdle, resulting in a ruined meal and sick eaters.
You're also going to want to avoid these 15 Mistakes You're Making With Your Slow Cooker.
Who needs a humidifier?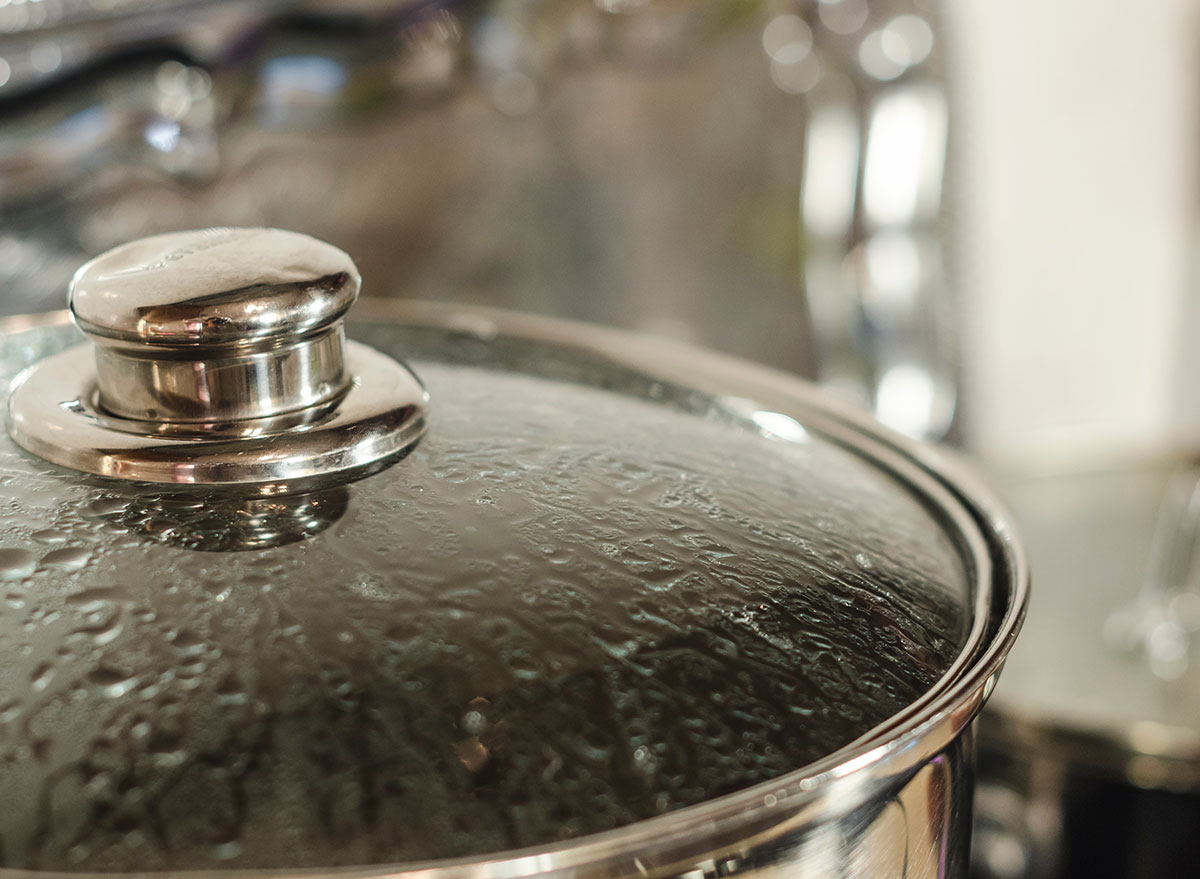 As winter approaches, the air is going to get progressively colder and drier. This will lead to multiple layers of clothes, an abundance of blankets while bingeing TV shows, and a need for a humidifier to add a little bit of moisture back into the air. But if you have a slow cooker, you already have your own personal humidifier.
It couldn't be more simple to make the air in your living space a bit more humid—just fill your slow cooker with water and put it on high. Once water starts to condensate, switch the Crockpot to the low setting and continue to top it off with water when it starts to run a little low.
Use your oven a little less.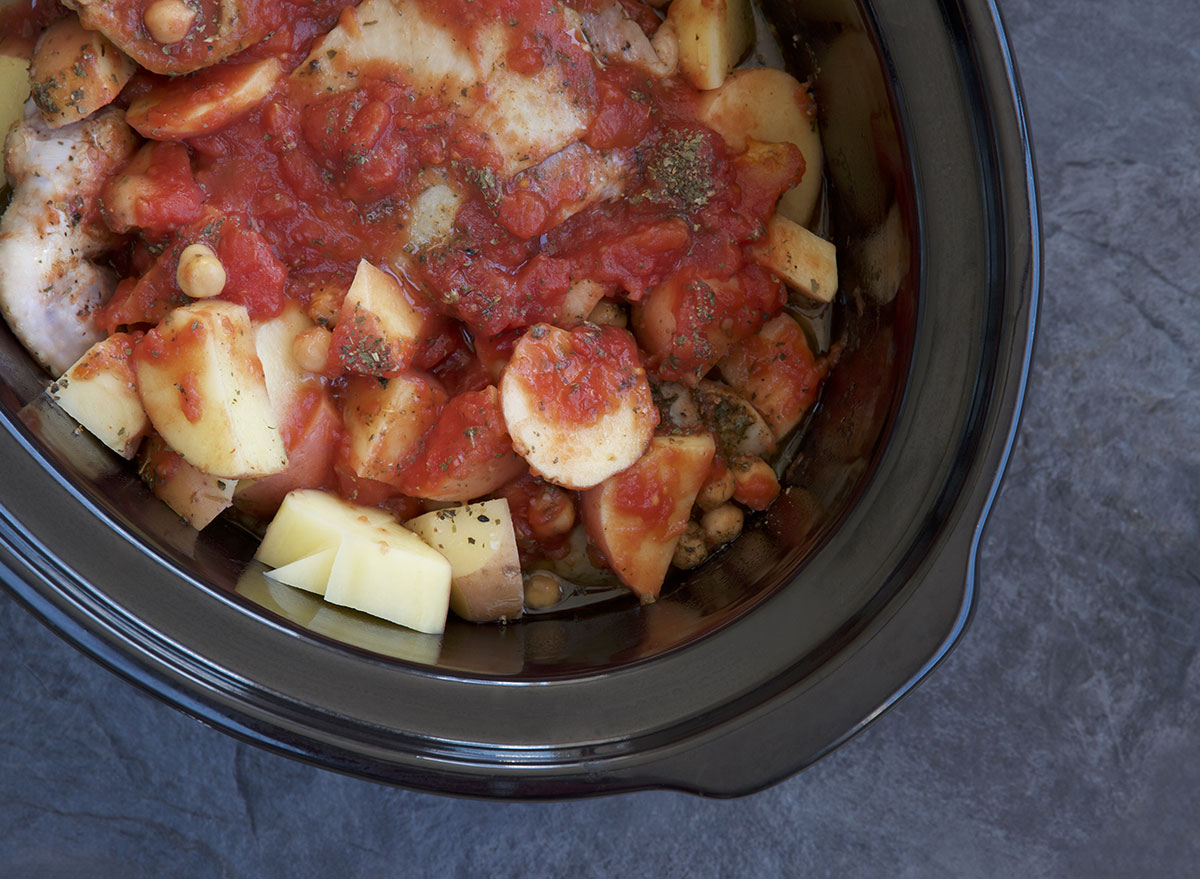 Ah, ovens. What a beautiful creation. Almost everything can be made in them, so each meal leaves owners grateful for the ever-useful appliance. The catch? Your apartment or house becomes overwhelmingly muggy and even though it's a crisp fall day, you feel like taking an ice bath just stepping into the kitchen.6254a4d1642c605c54bf1cab17d50f1e
Beat the heat by converting oven recipes to slow cooker recipes. Like an oven, a Crockpot can cook several things at once, by either dividing up the the container into halves or quadrants, or by individually wrapping different parts of the meal. So all that's left to do is to convert the time that the meal needs to cook. For items that usually take 15-30 minutes, put them on a low heat for four to six hours, or a high heat for two to three hours. As the time in the oven increases, so does the time in the Crockpot.
Cleanup can be a breeze.
We've all been there—seeing the mess left in the Crockpot after cooking a big meal in it and thinking "There's got to be some way to clean this without having to touch it." You've considered throwing it out and just buying a new one, you've considered looking up a magic spell that somehow is targeted toward the cleanliness of slow cookers, but there is another, simpler way. Fill your slow cooker with water, and then add a half cup of vinegar and a half cup of baking soda. Cover the cleaning concoction up and set the Crockpot to low for between one and four hours and be wowed at the cleanliness that happened.
Make your own potpourri.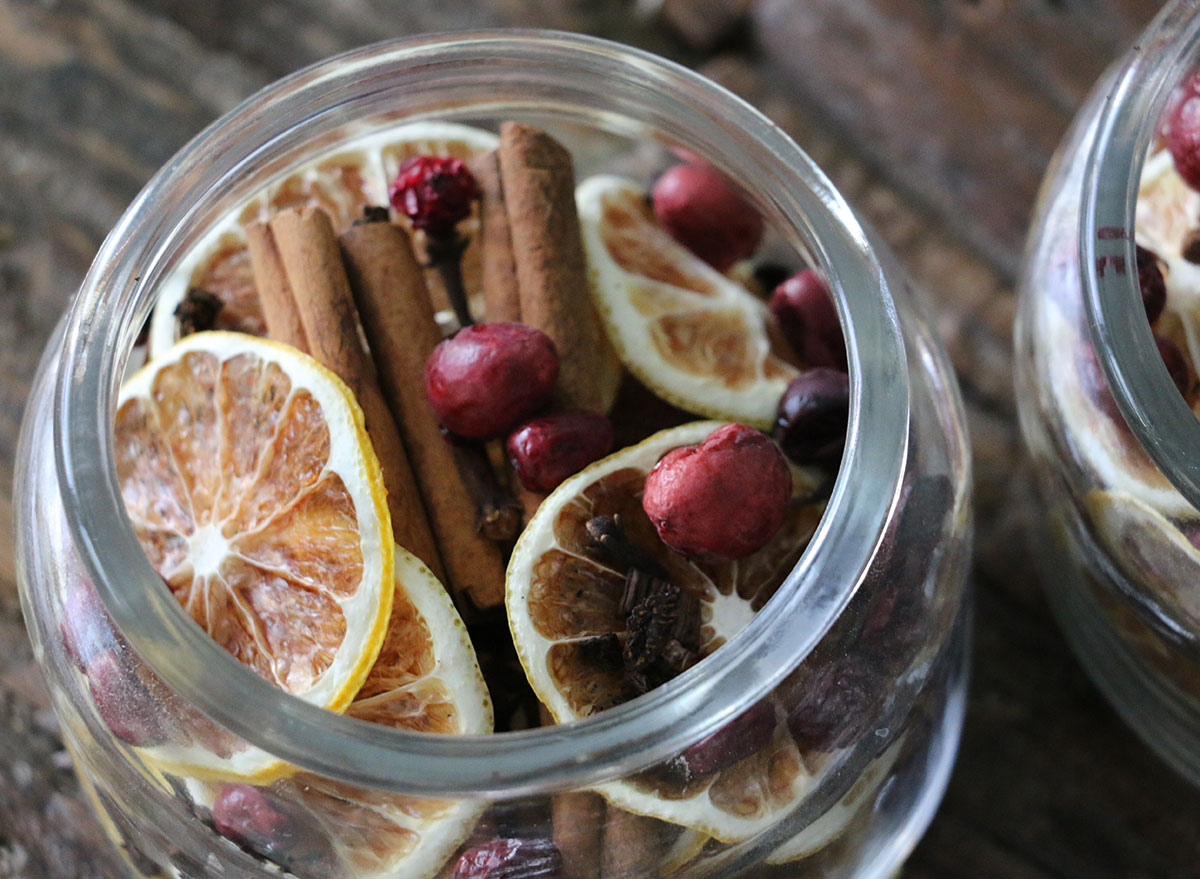 With all of this cooking, your living space might take on a whole variety of scents. To take control of the smells throughout your home, make some homemade potpourri in your Crockpot. By preparing your own potpourri you can choose which of your preferred scents are radiating throughout your home.
Select whichever scents you want in your home, place them in the Crockpot, cover them with water, and cook on low uncovered for eight hours to get your aromatherapy going.
Not sure which slow cooker to buy? Here are the 9 Best Slow Cookers for Home Chefs.