15 Secrets Every Dairy Queen Fan Should Know
Find out why the fast-food chain known for its Blizzards has connections to No Doubt and Mark Cuban.
Drive down any highway in the country, and you're bound to come across an exit for a Dairy Queen. The popular fast-food chain, which serves frozen treats along with hot staples like chicken fingers and burgers, has been a major player in the restaurant game since the 1950s.
But there's more to DQ than its beloved Blizzards and signature soft-serve ice cream. Did you know a Dairy Queen that also served hot food used to be called a "Brazier?" Or that Dennis the Menace was the cartoon spokesman until 2001? Here are some more fun secrets you may not know about Dairy Queen. And if you have a craving for a Blizzard, check out our list of Every Dairy Queen Blizzard on the Menu—Ranked By Nutrition!
Dairy Queen was a soft-serve pioneer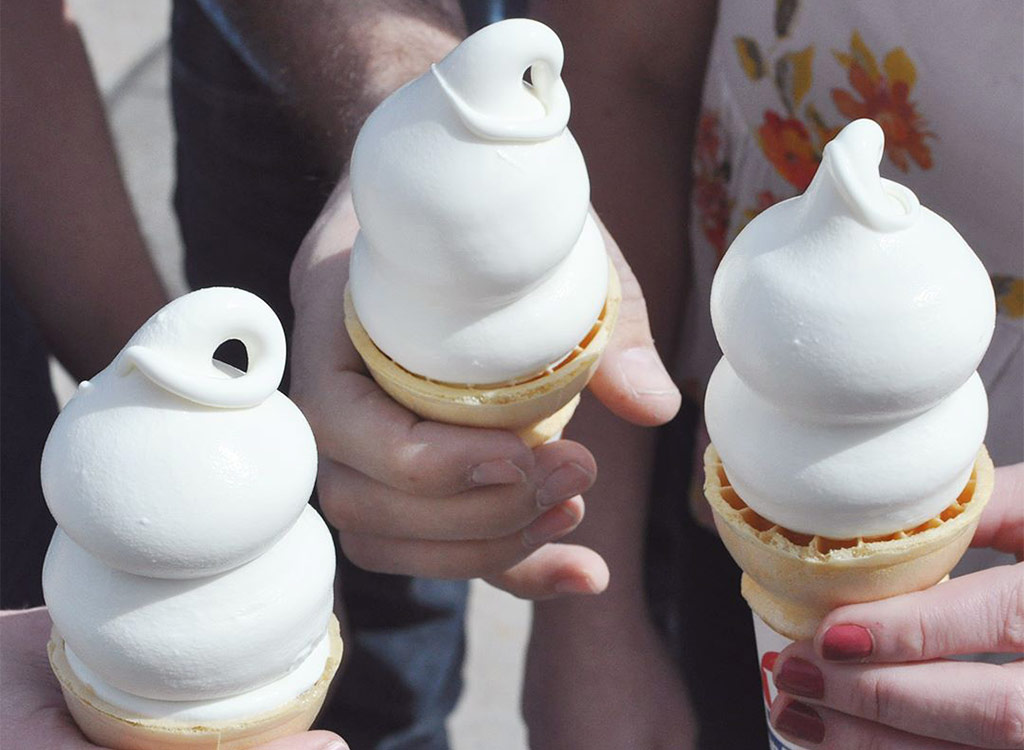 Soft serve is available at most restaurants these days, especially fast-food establishments. But Dairy Queen was the pioneer of the ice cream trend. One of DQ's founders, John Fremont McCullough, and his son, Bradley, experimented with a soft frozen dairy product in 1938. They partnered with friend and ice cream shop owner Sherb Noble and began selling what is now known as soft serve on August 4, 1938.
In two hours, they dished out more than 1,600 servings.
Its soft-serve recipe is top secret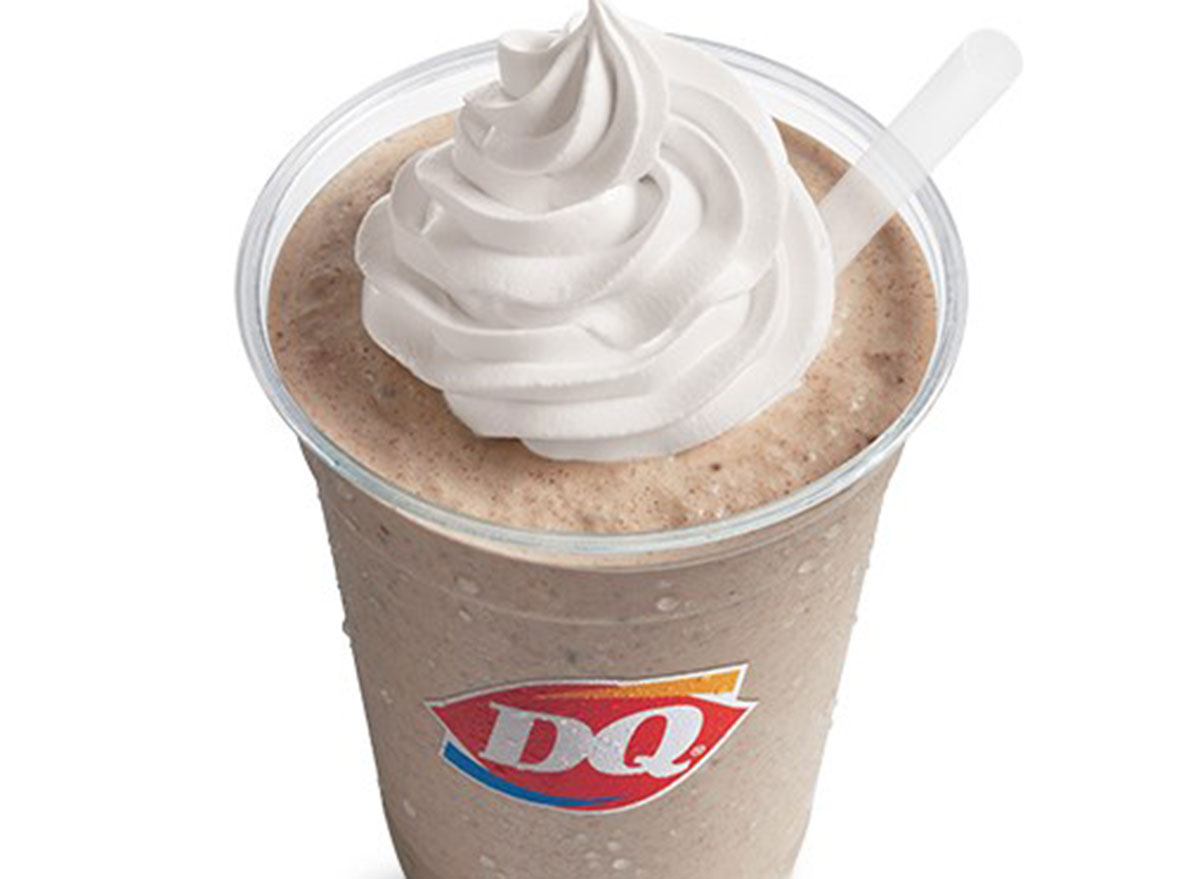 Since it was developed in 1938, the recipe for DQ's famous soft-serve has been under lock and key. Literally. "It is kept in a safe deposit box, and there are only a few keys to it," chief branding officer Michael Keller told ABC News in 2010. But, in case you're curious, here's Why Dairy Queen Treats Aren't Technically Ice Cream.
The swirl on top is trademarked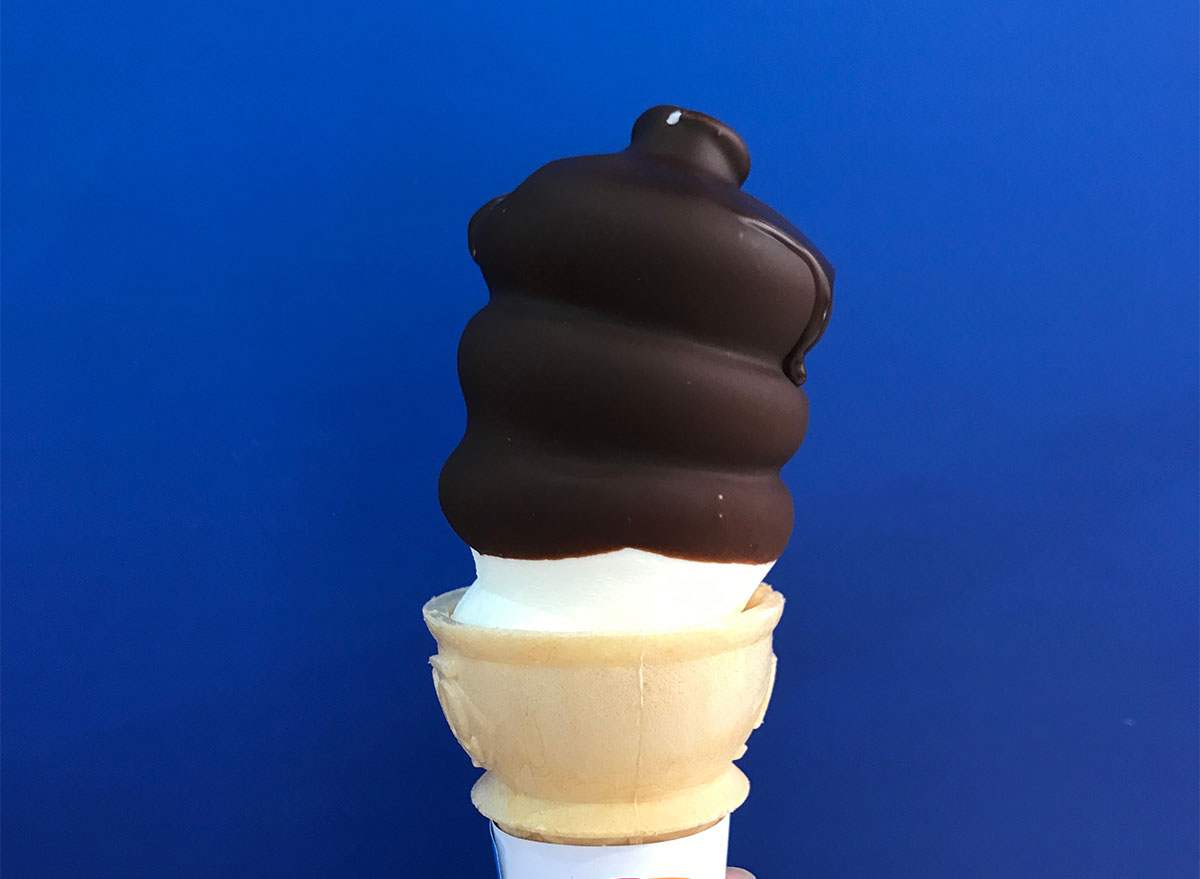 The swirl on top of a soft-serve cone isn't just pretty for the food photography; it's considered a DQ trademark. It's supposed to resemble a "Q," and some employees even refer to it as that.
The first Dairy Queen opened in 1940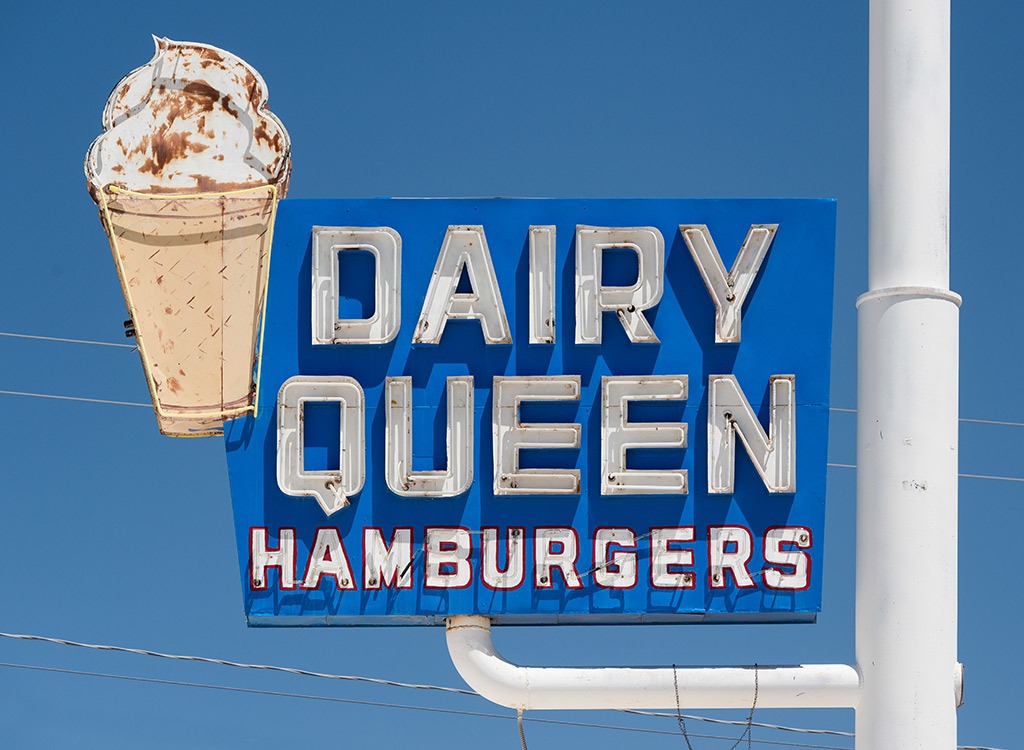 Two years after their soft serve success, John Fremont McCullough, his son Bradley, and Sherb Noble opened the first Dairy Queen in Joliet, Illinois.
The first location is a landmark
The original DQ location at 501 North Chicago Street in Joliet, Illinois is considered a landmark, even though it hasn't been a Dairy Queen since the 1950s.
Texas has the most DQ locations
Everything's bigger in Texas, including the number of Dairy Queen locations. DQ started in Illinois, but Texas is home to more Dairy Queens than any other state in America. There are currently about 600 DQs in the Lone Star state.
The largest DQ in America is in Bloomington, IL
There's a DQ in its home state that spreads 5,000 square feet, has a 140-seat dining room, three fireplaces, and a patio. It may be the largest in the country, but the biggest DQ in the world is in Riyadh, Saudi Arabia.
Dairy Queen is in 27 different countries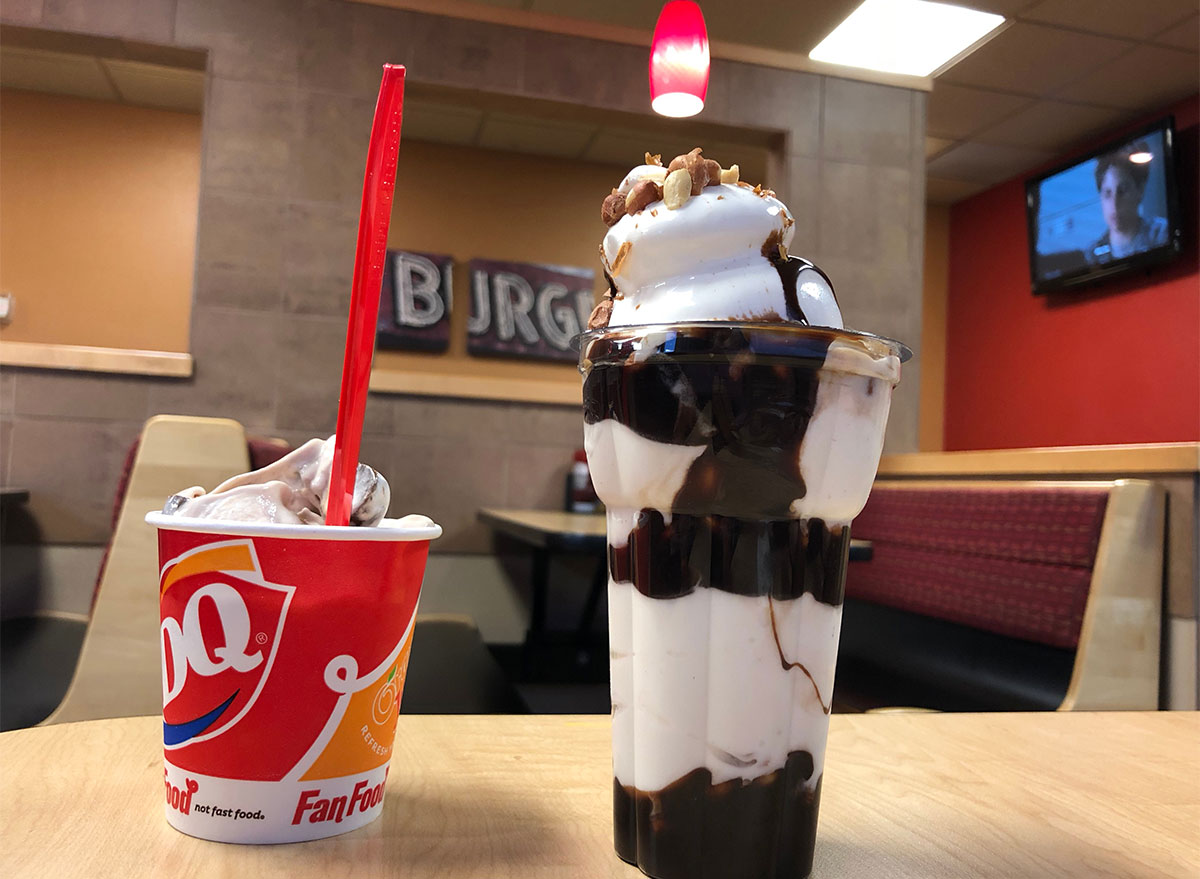 It's not just Saudi Arabia; you can find a Dairy Queen in 27 countries including Egypt, Thailand, and Costa Rica.
The Blizzard was introduced in 1985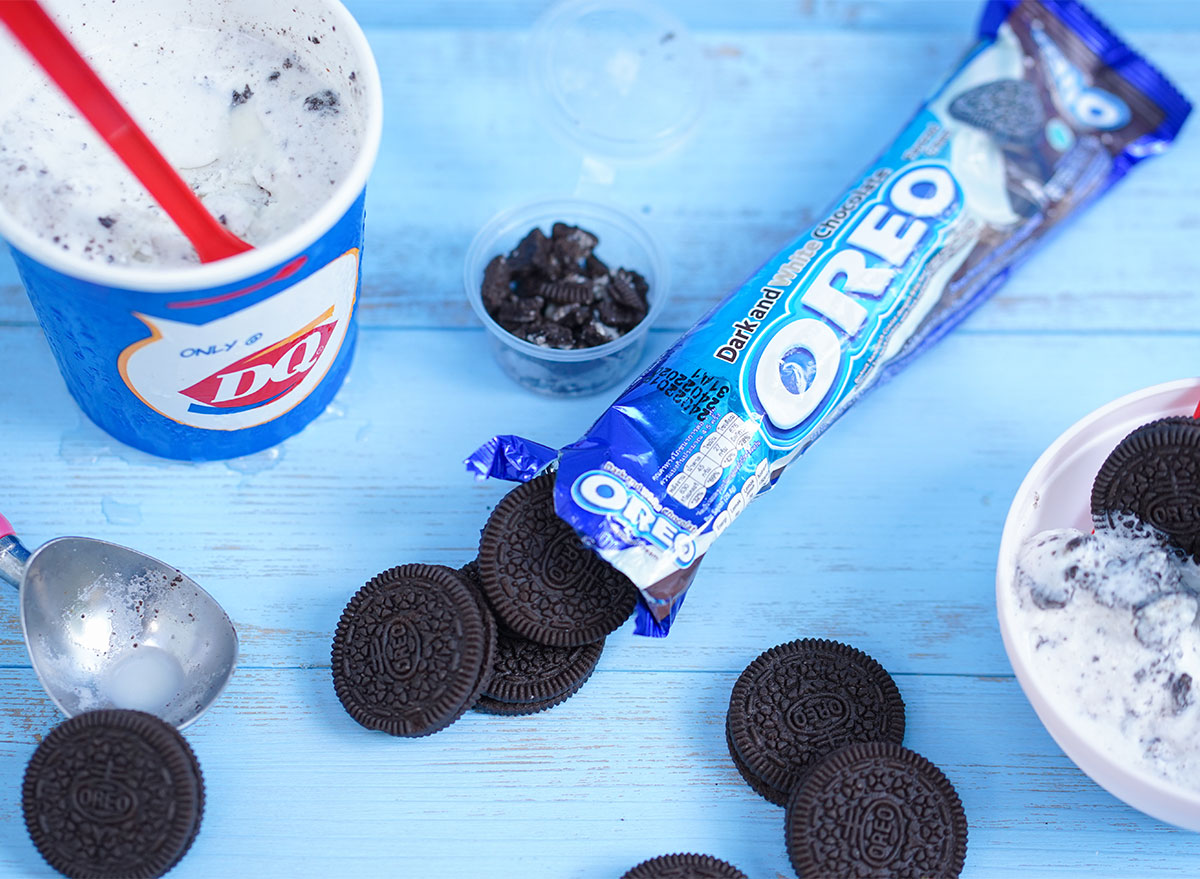 DQ is now known for its iconic Blizzard, where candy and other delicious toppings like cookies and brownies are mixed into ice cream for a decadent sweet treat. But, the first Blizzard didn't hit stores until 1985. That first year, DQ sold more than 175 million of them.
Employees turn Blizzards upside-down before serving them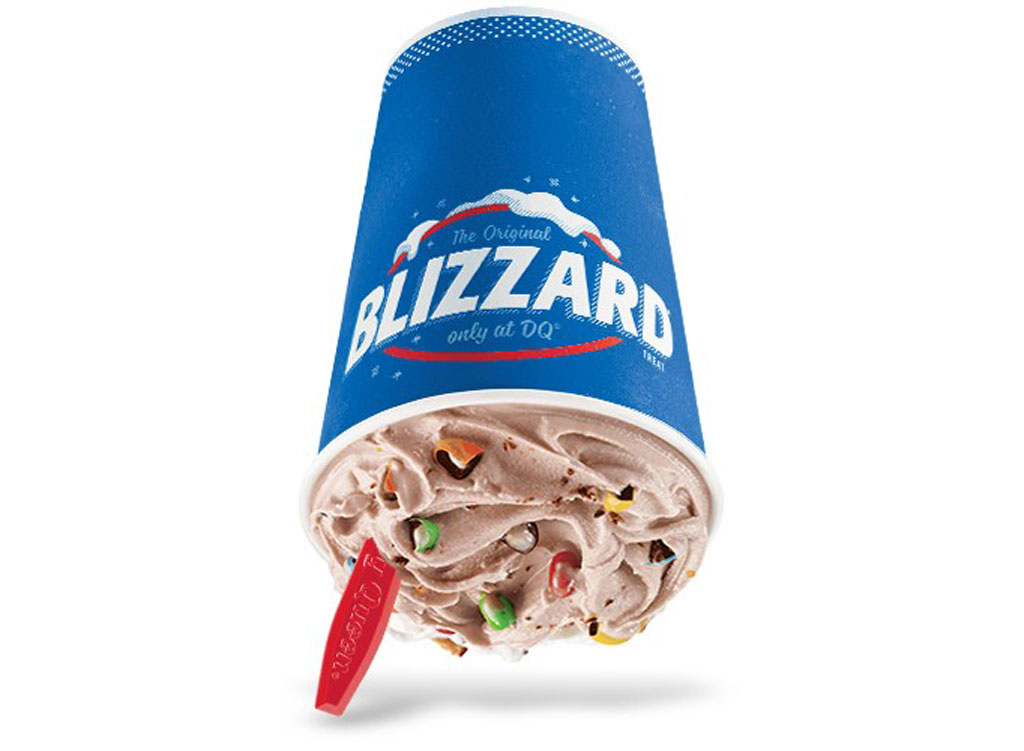 When customers order a Blizzard at DQ, employees turn the treat upside down so you can see just how thick the Blizzard is. This trick (and the Blizzard itself) was inspired by a frozen custard shop in St. Louis called Ted Drewes, which serves thick frozen custard concretes with mix-ins.
Although this upside-down trick is mostly just for show, some locations give you a free Blizzard if an employee forgets to turn it upside down.
And if you have a soft spot for the frozen treat, here are the Best and Worst Blizzards at Dairy Queen.
No Doubt was formed in a DQ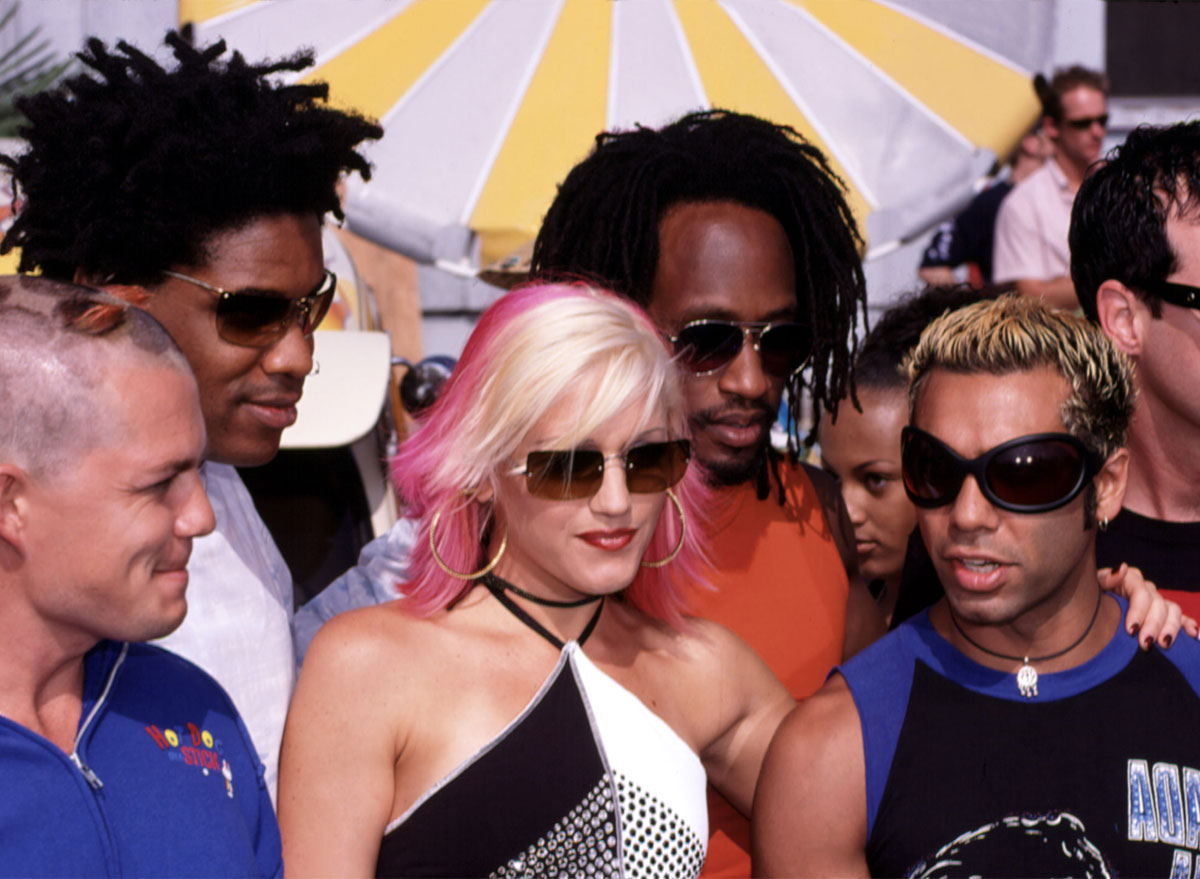 The SoCal rock band was a major staple in the '90s music scene, but they formed at a Dairy Queen in the late '80s. Eric Stefani and Greg Spence met while working at a DQ and decided to form a band together, recruiting other members to join. The rest is music history.
Dairy Queen tried its hand at frozen yogurt in the '90s, when the low-fat diet was all the rage. Unfortunately, customers didn't take a liking to it, and DQ pulled it from the menu.
Mark Cuban managed a DQ in 2002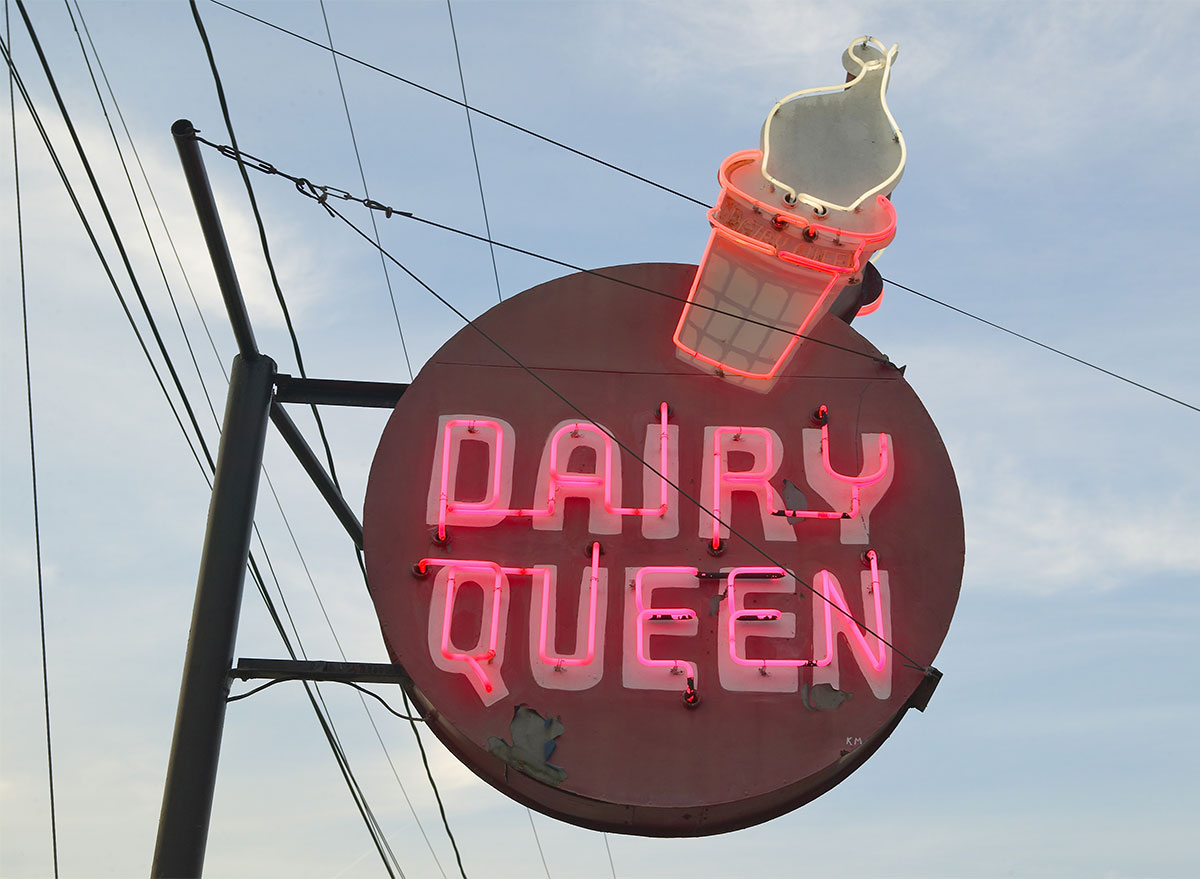 The billionaire businessman and Dallas Mavericks owner found himself in some hot water in 2002 when he slammed Ed Rush, the NBA's head of officiating, saying he wasn't even capable of managing a Dairy Queen. The fast-food chain reached out to Cuban with an offer to try managing a store and he accepted. He spent two hours in a Dairy Queen in Coppell, Texas, and he had trouble creating the perfect "Q" on top of the soft serve.
The world's largest blizzard was 22 feet tall
A world record was achieved on June 21, 2005, when the World's Largest Blizzard was created in Springfield, Massachusetts. The Blizzard weighed 8,224.85 pounds and was an impressive 22 feet tall.6254a4d1642c605c54bf1cab17d50f1e
DQ also owns Orange Julius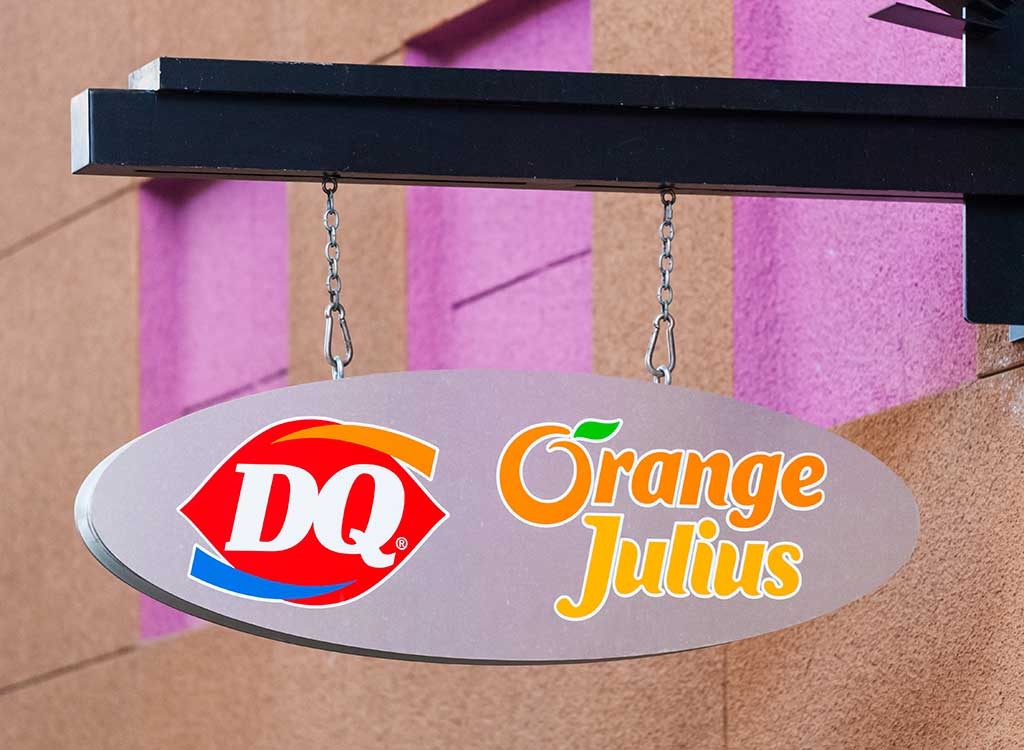 The other fast-food joint known for its frozen treats (in this case, fruit smoothies) is a subsidiary of Dairy Queen. Some Dairy Queens even offer Orange Julius smoothies on their menus.
For more secrets, check out: