13 Discontinued Oatmeals You'll Never See Again
We sadly bid farewell to these breakfast staples from our favorite brands and fast-food restaurants.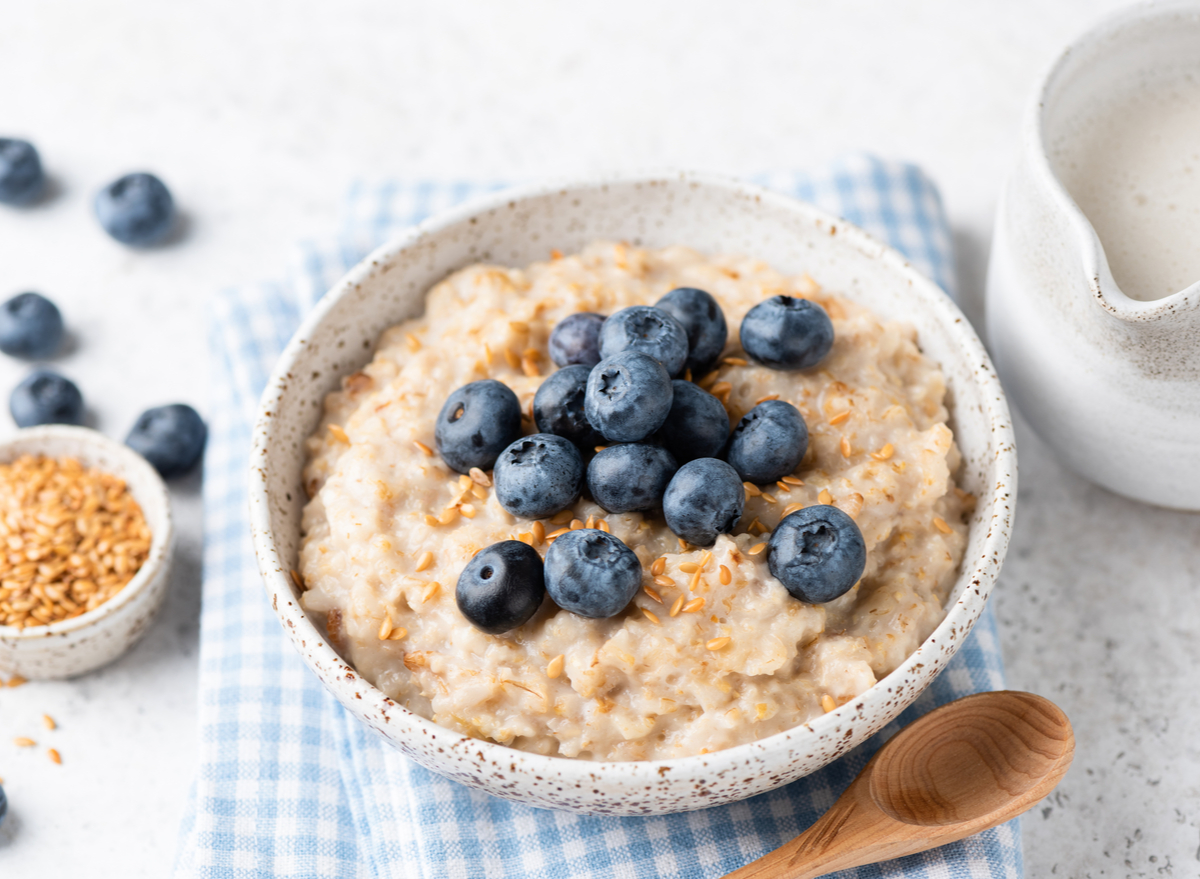 Breakfast is arguably the most important meal of the day, and your life can be quite disrupted if any changes to your beloved morning foods happen without notice. Perfect example: Oatmeal, and its various brands and flavors, is one popular grocery store product and fast-food menu item that's continually in flux based upon market conditions and sales. Newcomers arrive, and old favorites are often sadly discontinued. It's just the life cycle of oatmeal.
What follows are 13 beloved oatmeals at grocery stores or on fast-food menus that have been discontinued throughout the years. And speaking of healthy breakfast choices, don't miss The #1 Best Juice to Drink Every Day, Says Science.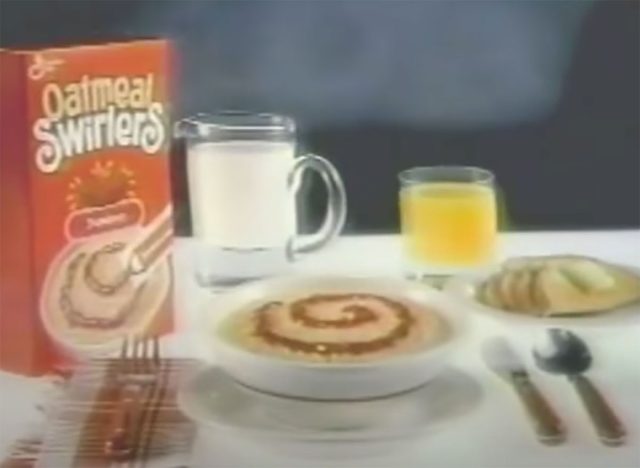 There's not a nostalgic breakfast article on the internet that doesn't reference the iconic Oatmeal Swirlers made by General Mills. The oatmeal product came with a packet of flavored gel that encouraged kids to play with their food. For a dose of nostalgia, check out the old Oatmeal Swirlers commercial.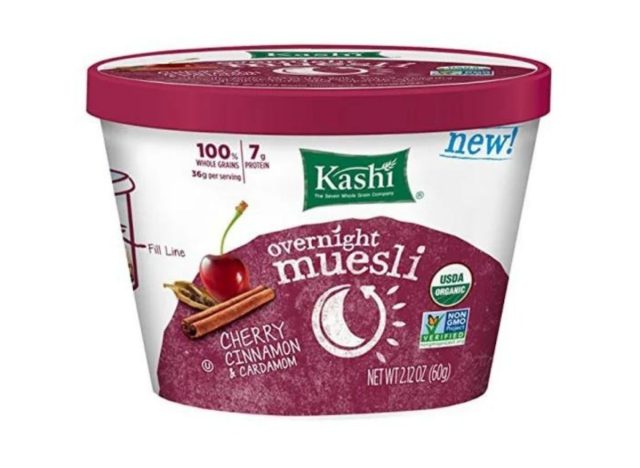 Somewhat healthier than sugar-laden Oatmeal Swirlers, Kashi oatmeal has also been discontinued. According to a company Facebook comment to a searching oatmeal lover, the cereal just didn't have enough fans. The comment reads, in part, "We're sorry to say our oatmeal did not have enough fans, so we had to make the difficult decision to discontinue it. You may enjoy our Overnight Muesli options as an alternative. The Overnight Muesli can be warmed if you would prefer." Though a search for Overnight Muesli reveals that that product has gone to the cereal graveyard just like the oatmeal.
Quaker Chocolate Chip Oatmeal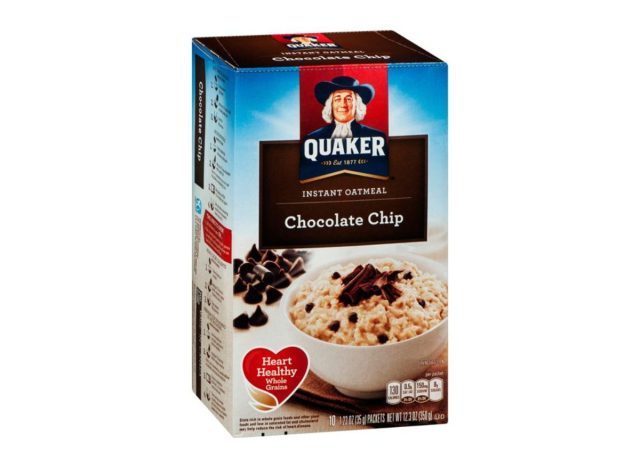 Quaker, arguably the king of oatmeal, has many, many different flavors and varieties, but the Chocolate Chip instant oatmeal is no more. According to a Twitter post from the company, the flavor was discontinued in 2016. The Chocolate oatmeal is also no longer listed on the website. A good alternative could be the Cocoa and Sea Salt flavor.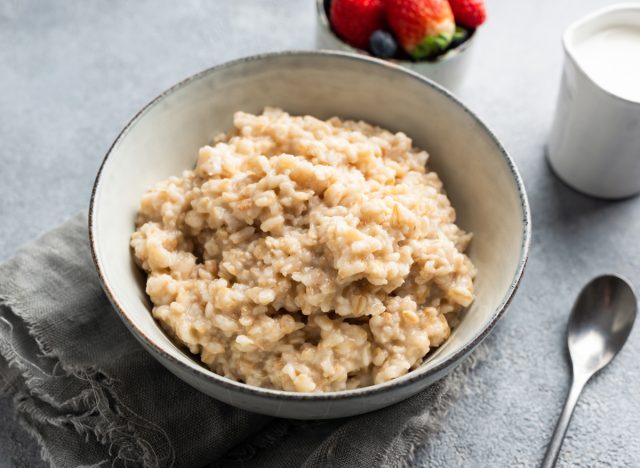 Crystal Wedding Oats were apparently a type of quick-cooking oat that used to feature tumblers inside of each pack. On a Facebook post, many customers expressed their sadness at the discontinuation that was confirmed by a company rep. The post also suggests, "using our Quick 1-Minute Oats. They are the same as Crystal Wedding Oats, minus the plastic tumbler inside." However, others claim that these oats were different, smaller, and perfect for making cookies.
Wendy's tried out steel-cut oatmeal in 2012 but it has since disappeared from the menu. With their recent push to revitalize their breakfast menu, they have included an oatmeal bar is that is far more cookie-like and less healthy than a bowl of steel-cut oats. Check out the full Wendy's breakfast menu taste test for a full review.
Chick-fil-A Multigrain Oatmeal
In 2011, Chick-fil-A added multigrain oatmeal to their breakfast menu made with a combination of whole grain rolled oats, steel-cut oats, and flax seeds. Alas, the healthier alternative was no more as of 2016, but you can view a stirring in-memoriam video here.
Burger King Maple-Flavored Oatmeal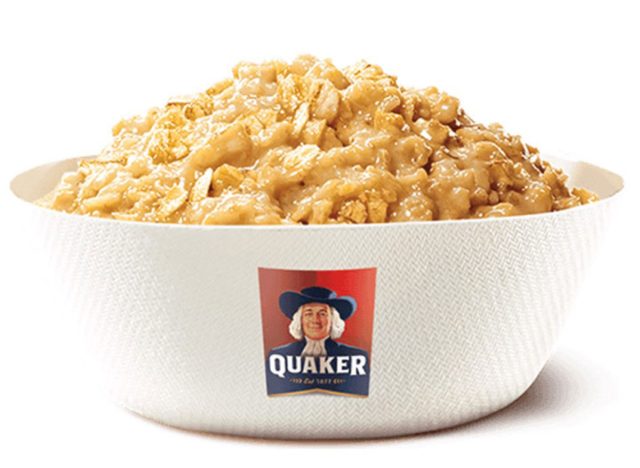 Burger King jumped on the oatmeal bandwagon in 2011 with their maple-flavored oatmeal.  It disappeared during the pandemic.
Great Value Organic Instant Oatmeal, Oats & Flax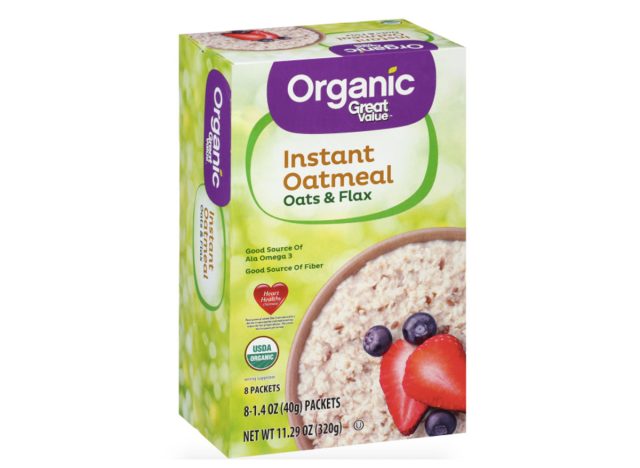 This oatmeal was removed from the Great Value line sometime in 2020. The addition of healthy flaxseed was a nice touch in a low-cost product.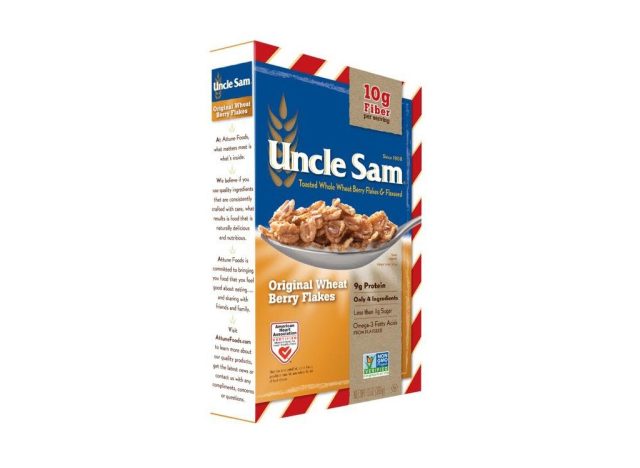 Uncle Sam cereal is a high-fiber offering that has been around since 1908. It combines wheat berry flakes with flaxseeds. The oatmeal was a combination of wheat berry flakes, flaxseeds, and oats.6254a4d1642c605c54bf1cab17d50f1e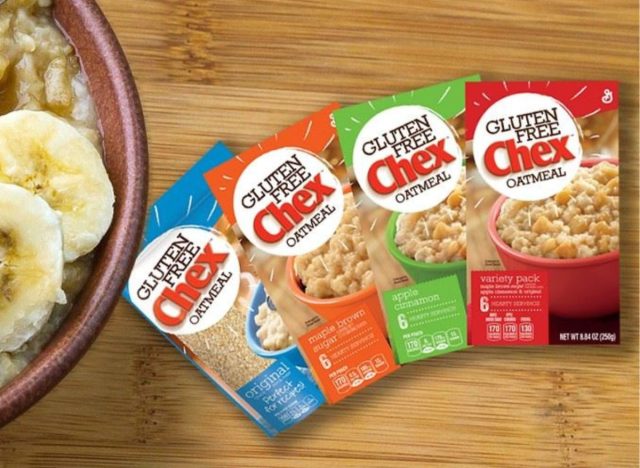 This short-lived oatmeal launched in 2014 and was gone by the following year.
Better Oats Oatmeal Varities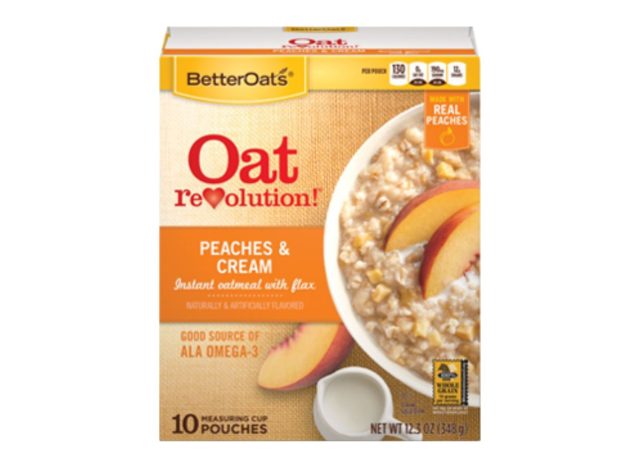 Better Oats, a Post brand, still makes plenty of healthy varieties of oatmeal and oat products, but the following were discontinued: Better Oats Peaches and Cream Oatmeal, Better Oats Steel Cut Maple Brown Sugar Cup, and Better Oats Steel Cut Apples & Cinnamon Cup.
Malt-O-Meal Big Bowl Instant Oatmeal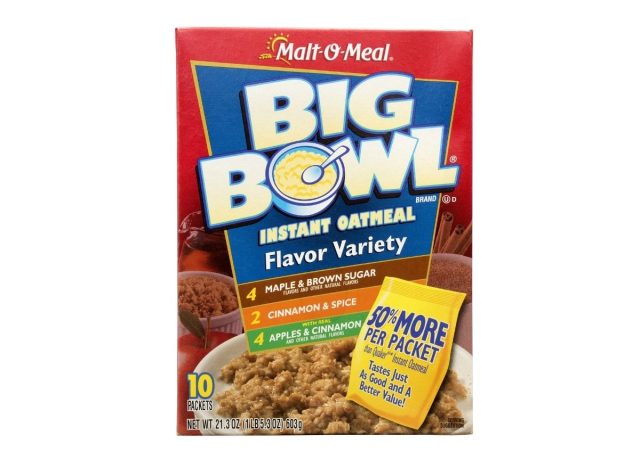 Malt-O-Meal, also a Post brand, is known for producing lower-cost cereals sold in bags instead of boxes. However, it also used to make larger size instant oatmeal packets in maple brown sugar, cinnamon spice, and apple-cinnamon flavors, but alas all have been discontinued.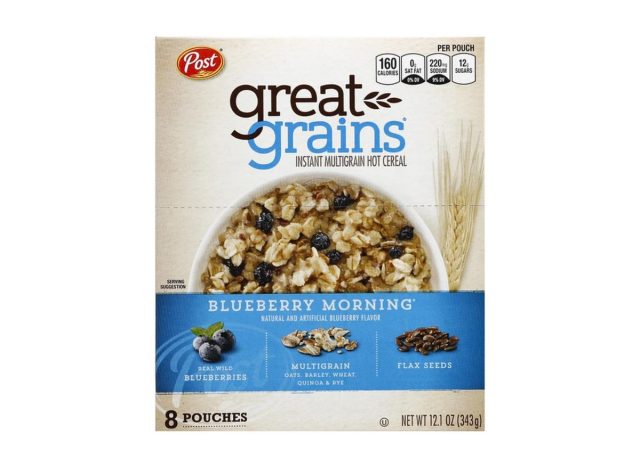 Great Grains, another Post brand, produces a line of cereals that includes fruit, nuts, and grains. The brand also used to include Original Instant Oatmeal, Blueberry Morning Instant Oatmeal, and Maple Brown Sugar Instant Oatmeal which have since been discontinued.
For more, don't miss The Best Oatmeals You'll Find at Costco.