11 Fast-Food Breakfast Items That Have Disappeared
And they're sorely missed!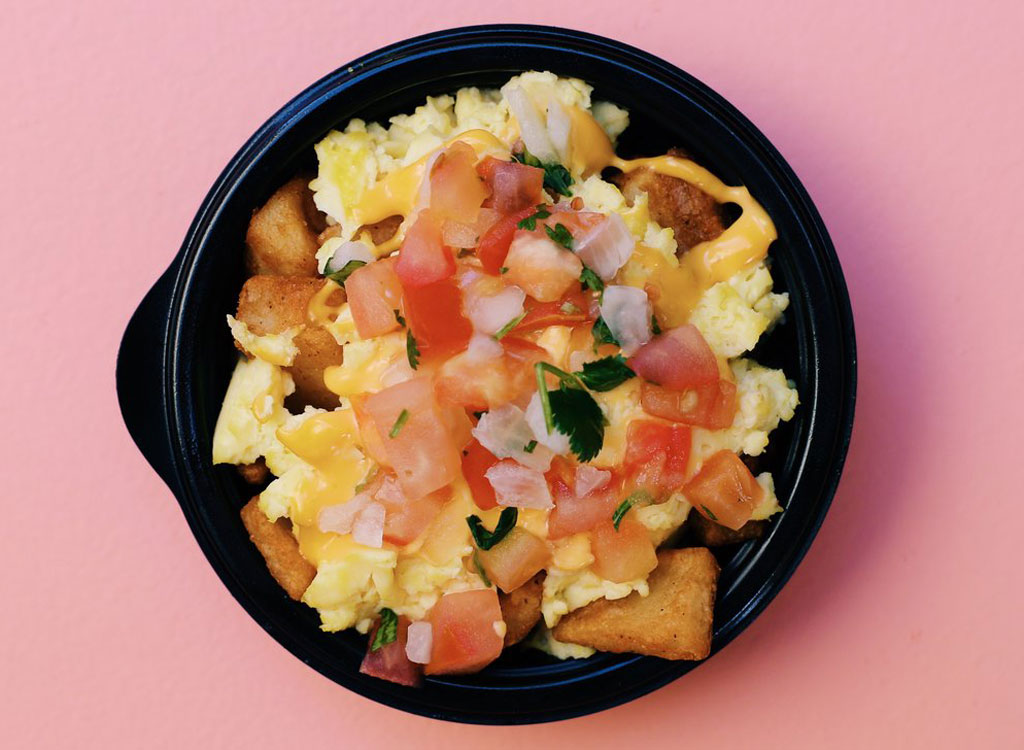 During the big menu purges of 2020, breakfast items frequently found themselves on the chopping block. With commuters working from home and children not attending school, drive-thru breakfast service at fast-food restaurants declined. Instead, many families turned to their own kitchens to whip up bowls of oatmeal or eggs any style.
And while some beloved items have since returned to menus, the following breakfast fast-food items are still missing in action (and likely won't be making a comeback).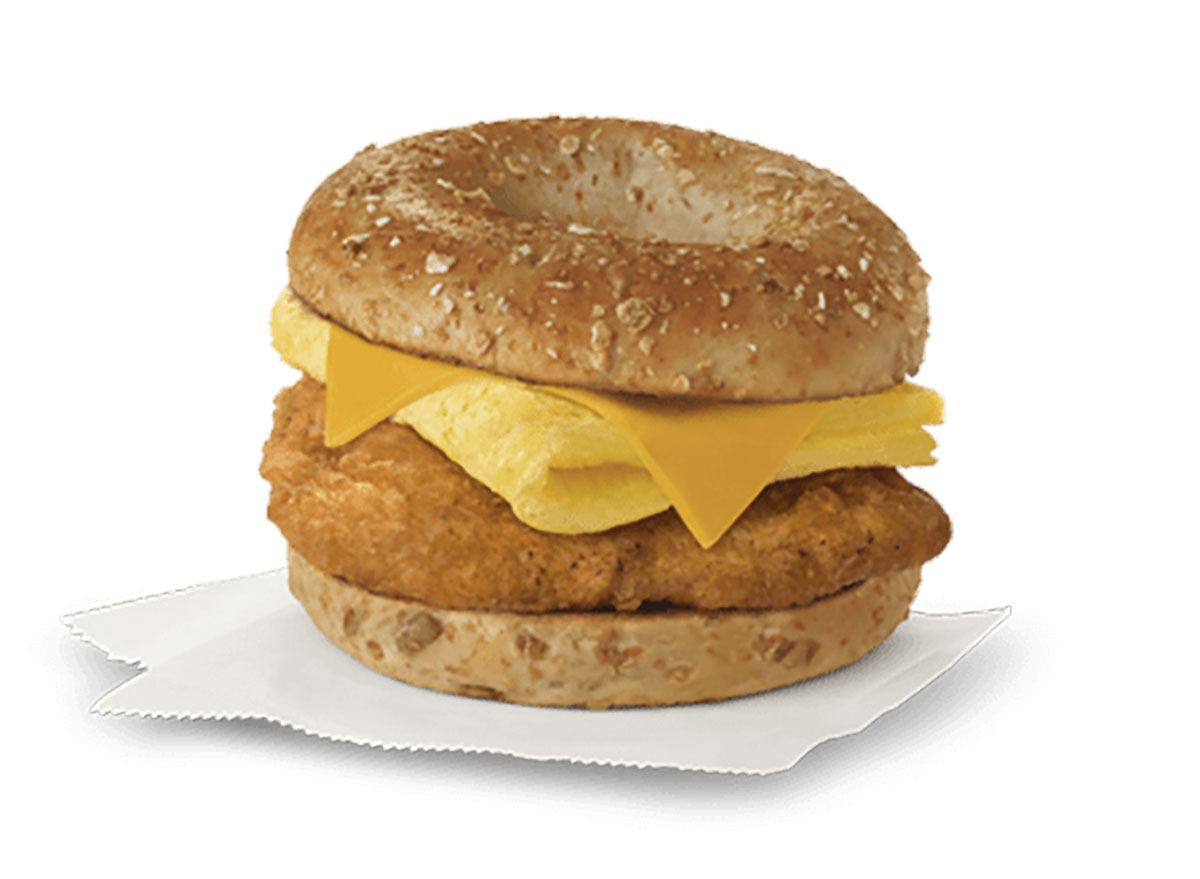 This just in: The Chick-fil-A bagel is history, according to a company announcement. The chain began testing a bagel-less breakfast as early as Jan. 2020, and it looks like the simplified menu paid off—the cut will roll out nationwide in the months ahead. Meanwhile, the chain confirmed that, contrary to popular belief, it never discontinued the Spicy Chicken Biscuit—a breakfast favorite for many.
Chick-fil-A's Decaf Coffee
Chick-fil-A has announced several moves that will consolidate its menu. Alongside the bagel, the latest item to get the boot is decaf coffee. Last fall, the company upgraded its hot coffee with a specialty-grade custom blend made from coffee beans grown in Central and South America. While both regular and decaf options featured the new blend, the decaf option just didn't seem to be popular enough.
McDonald's Yogurt Parfait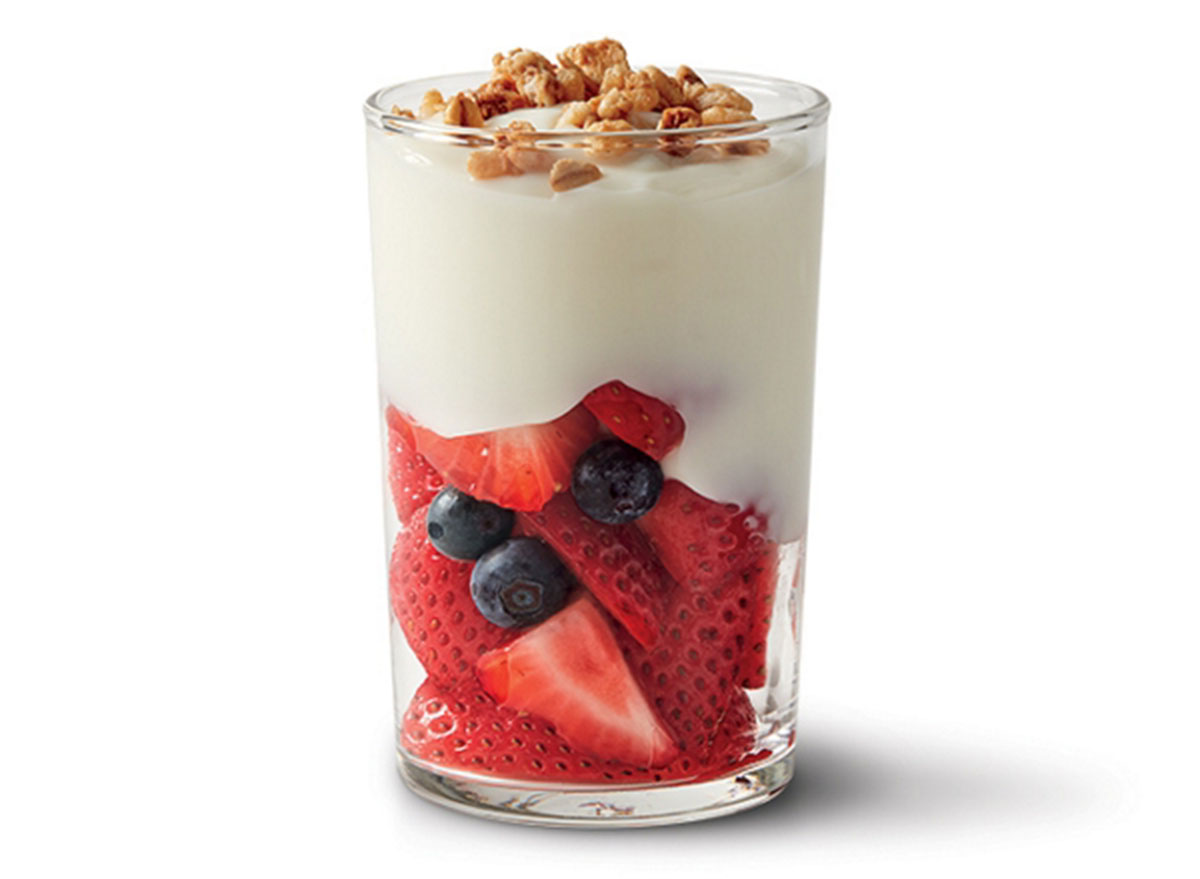 Loyal McDonald's fans know the chain went through quite a few menu changes last year. In order to streamline operations during the pandemic, McDonald's discontinued several menu items and even stopped serving All-Day Breakfast (though you can still get it at some rogue locations). While bagels, the Bacon McDouble, chocolate chip cookies, and vanilla ice cream cones all eventually found their way back to the menu, the yogurt parfait did not.
Taco Bell's Mini Skillet Bowls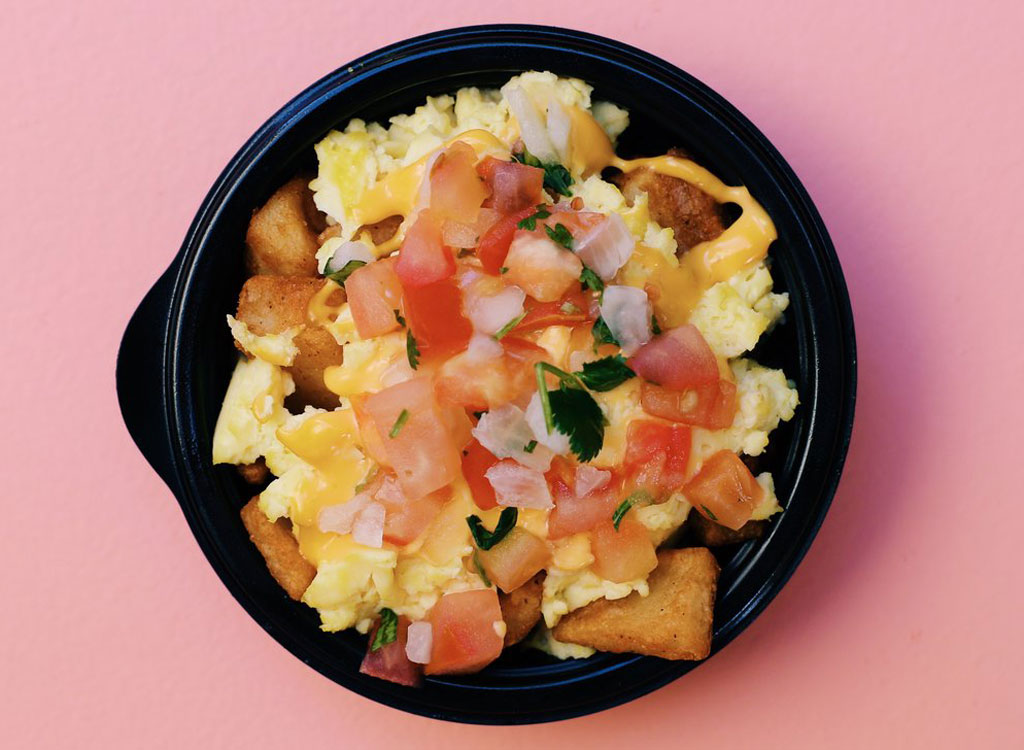 Taco Bell also underwent extensive menu cuts, and Mini Skillet Bowls seem to be a permanent casualty of those cuts. At least the chain brought back potatoes, so you can still get a Potato Taco or Cheesy Fiesta Potatoes.
Panera's French Toast Bagel
Though this sweet-but-not-overwhelmingly-so bagel option left Panera's menu last year, the chain has about a dozen other bagel options. If you like a sweet breakfast, you may want to give the Chocolate Chip or Cinnamon Swirl bagels a try instead.
Panera's Maple Bacon Scrambled Egg Wrap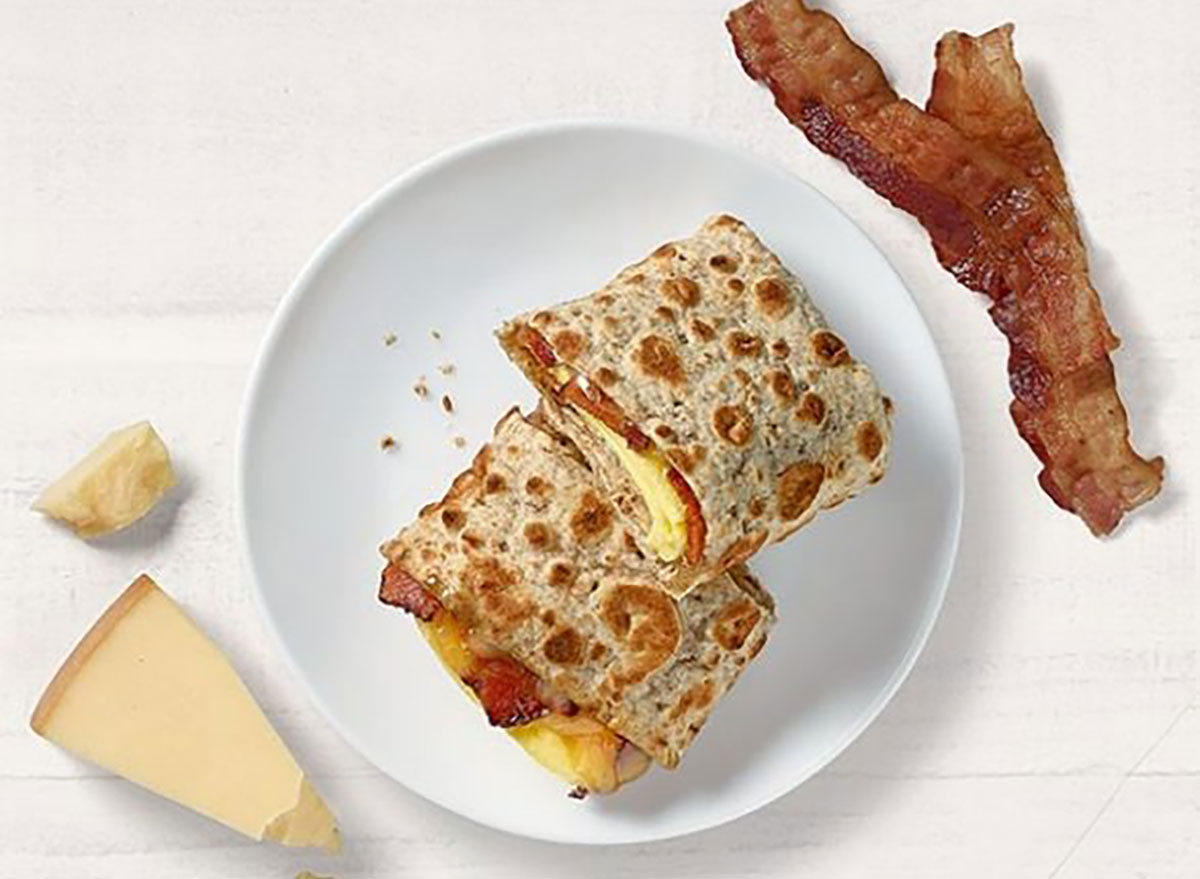 Panera, in fact, ended up cutting several breakfast options once the pandemic hit. According to CNBC, the beloved Maple Bacon Scrambled Egg Wrap was one of the items that didn't make the cut, and the Cheese Brittany was another.
Denny's Sizzlin' Supreme Skillet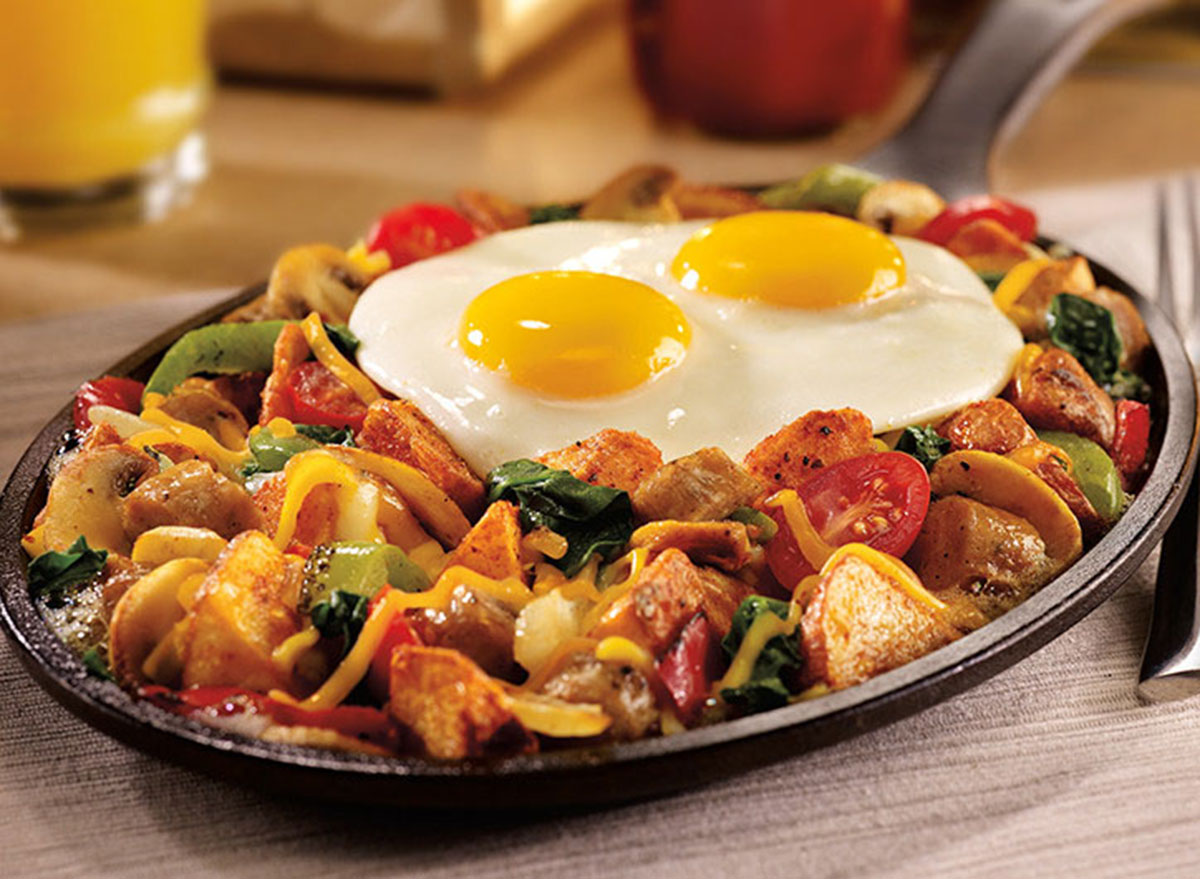 Denny's is known for its big menu, but even this chain had to streamline operations last fall. They ended up cutting several breakfast options, including the Sizzlin' Supreme Skillet and Choconana Pancakes. Some of the cuts were only temporary, however, as you can currently get the two items at some Denny's locations.
IHOP's Simple n' Fit Omelet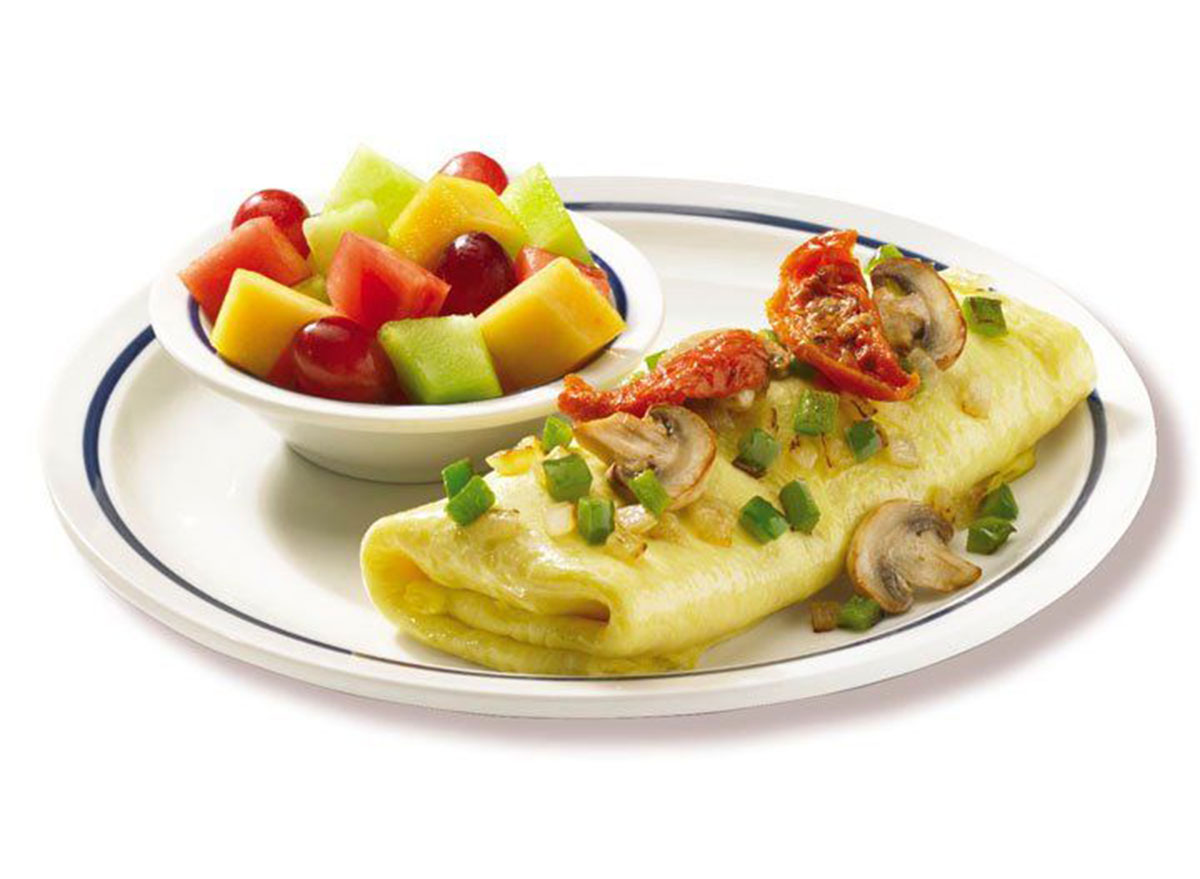 IHOP used to have a 12-page menu, which they replaced with a 2-page, disposable menu last year. The change "required a lot of reductions," Brad Haley, IHOP's chief marketing officer, told CNN Business. Naturally, some of the more complicated but less popular items found themselves on the chopping block. The cuts took place across several categories, including breakfast, where the Simple and Fit omelet was discontinued. The breakfast option was a favorite for those who wanted a light breakfast, but unfortunately, it isn't likely to come back any time soon.
Starbucks' Spicy Chorizo, Monterey Jack & Egg Breakfast Sandwich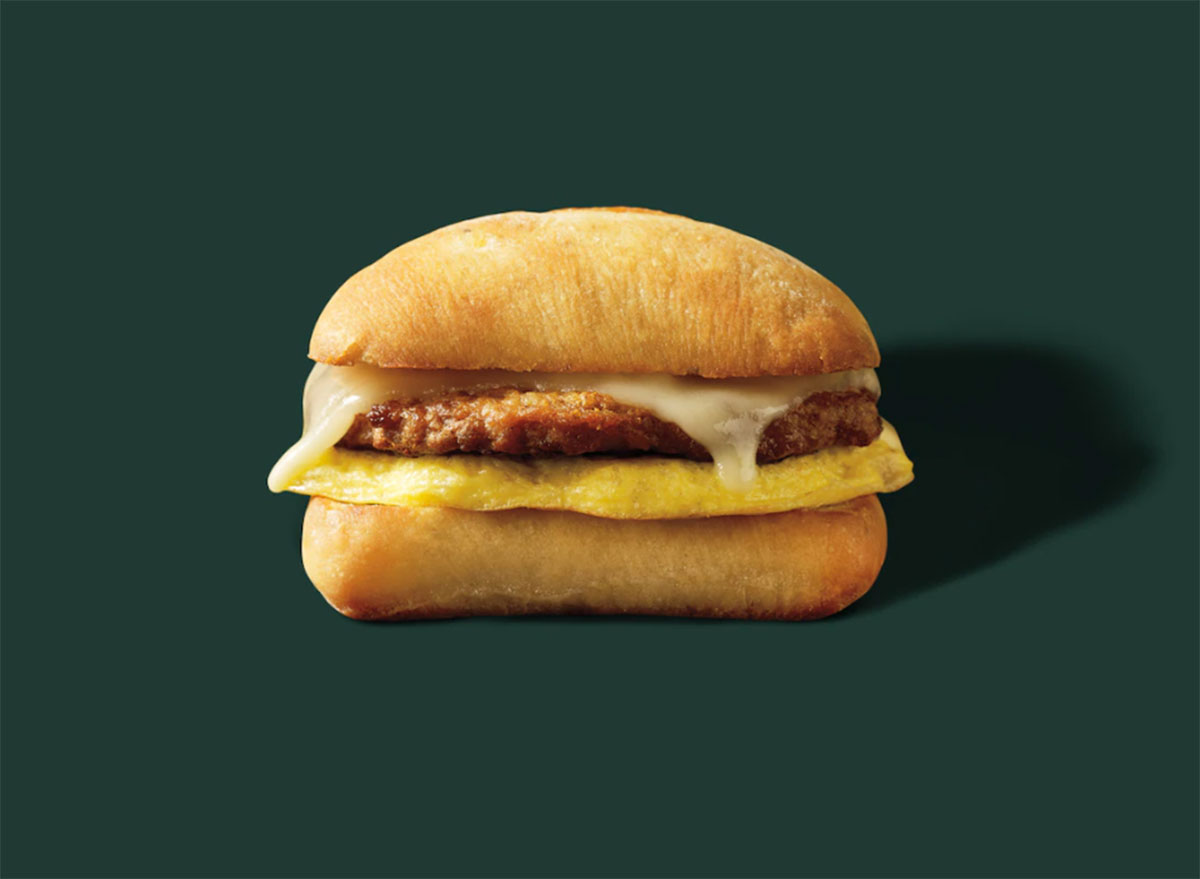 A breakfast sandwich we noticed missing from Starbucks' menu since last year is the egg and cheese sandwich that featured chorizo instead of sausage. However, you can now get a similar creation with the regular sausage or a plant-based Impossible sausage patty.6254a4d1642c605c54bf1cab17d50f1e
Burger King Maple Oatmeal
Up until last year, oatmeal was a breakfast option on Burger King's menu. And the company wasn't just ringing up any ol' oatmeal. It was serving Quaker oatmeal, which came in two flavors: Original or Fruit-Topped Maple. While there's still a myriad of heftier breakfast options on the King's menu, this one is missing.
Burger King Sausage Burrito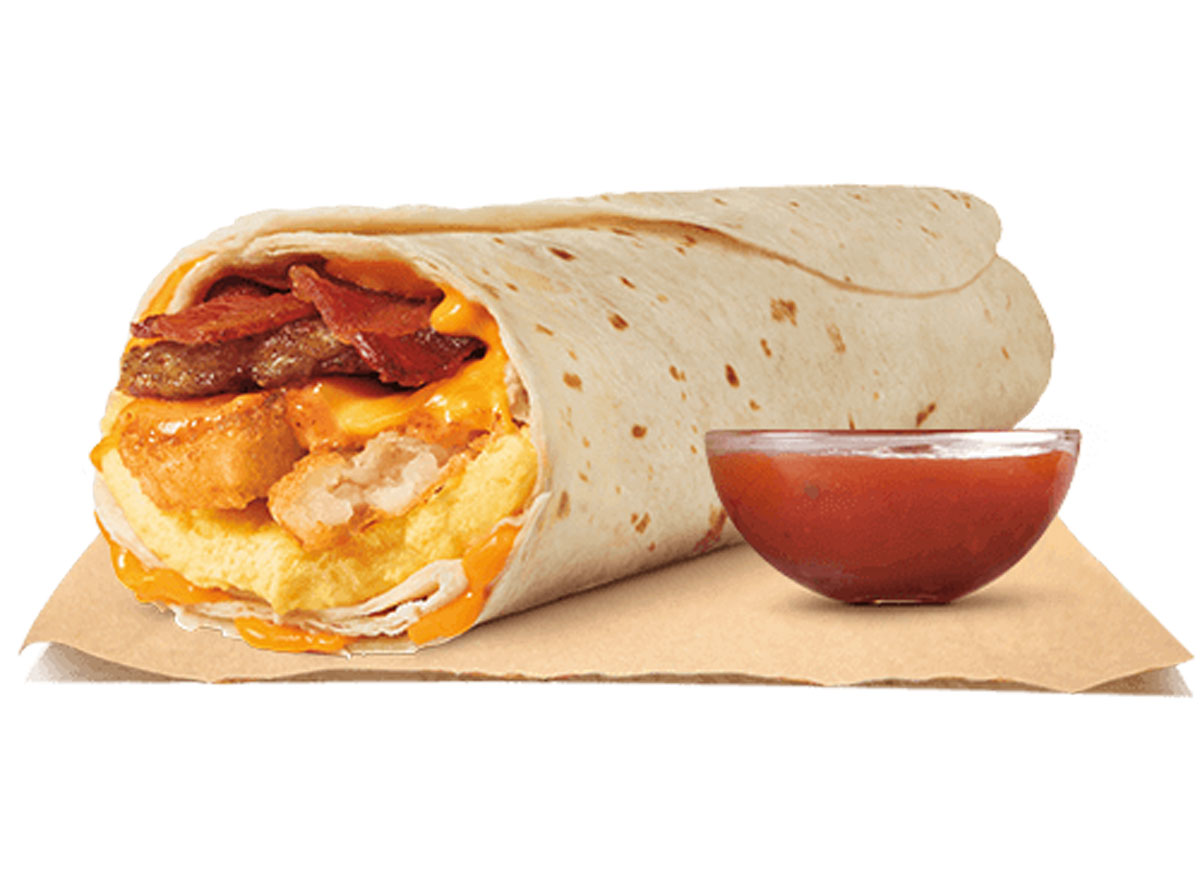 Burger King also got rid of its sausage burrito. They still have a burrito option on the breakfast menu, and the Eggnormous Burrito has everything—eggs, cheese, hash browns, and bacon—but the sausage.
For more, check out 12 Discontinued Fast-Food Burgers You'll Never See Again.
Mura Dominko
Mura is ETNT's Executive Editor, leading the coverage of America's favorite restaurant chains, grocery stores, and viral food moments.
Read more about Mura