4 Drinks to Strengthen Your Bones As You Age, Say Dietitians
Strong bones come in handy in your later years, fuel them well!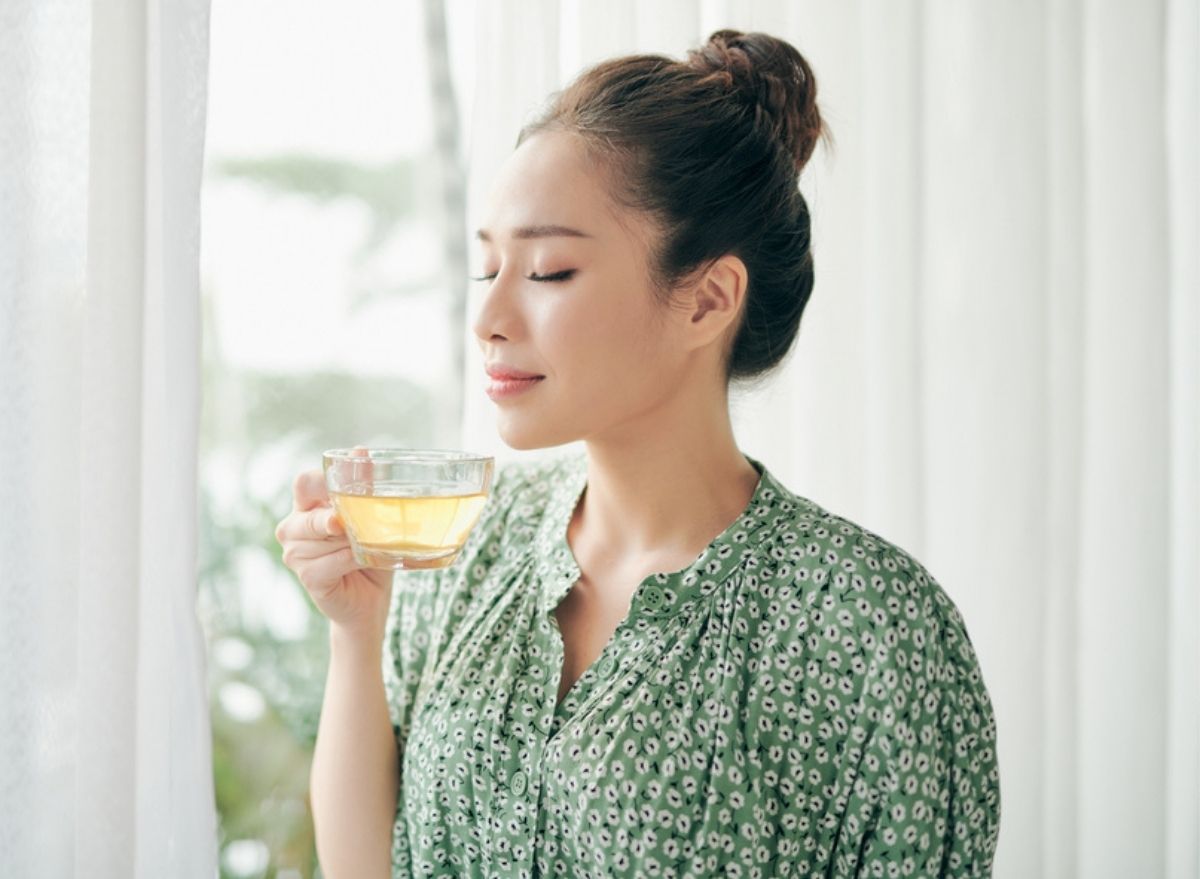 It feels like it was ingrained in our minds since we were young that strong bones make a strong body. Maybe you heard that you can build stronger bones by drinking a glass of milk every day or by taking a walk and keeping your body moving as you get older.
Nevertheless, there are some simple drinks that can help you increase your calcium intake and serve your bones the nutrients they need to grow strong, no matter your age. Plus, our picks will give you a few options that aren't dependent on dairy (even though it's still a great option!).
The main nutrients that are crucial for strong bones include calcium, vitamin D, magnesium, vitamin K, phosphorus, boron, vitamin C, and potassium. For the most part, a well-balanced and diverse diet can give you all the good stuff for your bones' needs—especially common foods such as fruits, vegetables, pulses, nuts, seeds, and lean proteins—but you may have to put a little more work in as you age, according to The Nutrition Twins, Lyssie Lakatos, RDN, CDN, CFT and Tammy Lakatos Shames, RDN, CDN, CFT, and Eat This, Not That! Expert Board Members.
The dietitians go on to explain that your calcium intake goes from a maintenance level of 1,000 IU (international unit) per day when you're under 50 years old to at least 1,200 IU per day for women and 1,000-1,200 IU per day for men over 50 years old. Luckily, one of the easiest ways to consume all your bone-strengthening calcium needs is to drink them!
Here are four of the best drinks you can have daily to ensure stronger bones as you age. For more information on healthy bones, This Supplement Could Be Key For Your Bone Health, New Study Suggests.
Change up your morning routine with a nutrient-packed smoothie that can serve your bones in a big way. A prune smoothie will be the most beneficial for strengthening your bones if you use whole prunes.
Prunes contain nutrients like vitamin K, phosphorus, boron, and potassium that all work in unison to help support your body's bone structure and protect your bones from breaking down as you age. "Research continues to show that they help support healthy bones in men and women and that eating 5-6 prunes each day may help to prevent bone loss," say The Nutrition Twins.
By adding prunes into your smoothies you can also enjoy their natural sweetness without any "need for added sugar, which weakens the bones" The Nutrition Twins go on to say.
Get The Nutrition Twins' recipe for a Chai Prune Smoothie.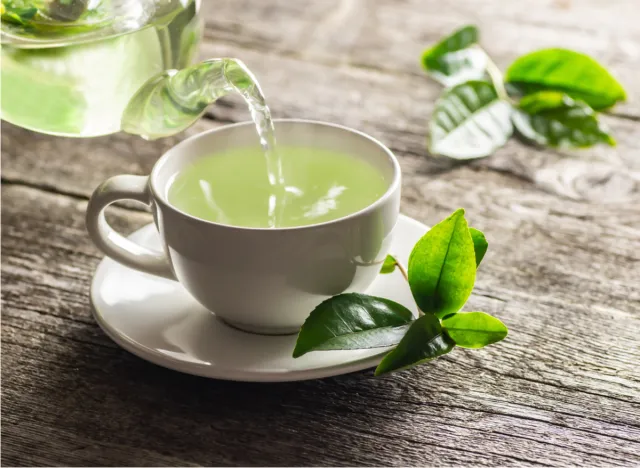 Another easy drink to sip on and fuel your strong bones with is green tea. In fact, "due to its potent antioxidants and other compounds that reduce oxidative stress," the Nutrition Twins explain, which is one reason why the hot beverage has been "linked to the prevention of age-related bone loss."6254a4d1642c605c54bf1cab17d50f1e
The dietitians say that "it's believed that green tea's bioactive components might lower the risk of fracture by improving bone mineral density (BMD) and supporting bone growth." One study, in particular, found that women's bone mineral density (BMD) drastically decreases in the first 3 to 5 years immediately following menopause. This is another reason why it's important to pay close attention to your body's needs and incorporate as many drinks—like green tea—into a daily routine as you get older.
The Nutrition Twins explain that "green tea also contains fluoride which is needed for strong bones and helps to slow the progression of osteoporosis," which is a condition where the body's bones become weak, brittle, and very vulnerable to fracture.
If you're not getting enough greens in your diet, then drinking them might be the way to go. Not only do leafy greens serve your body's daily necessities—like vitamins, minerals, and fiber—there are also many greens that can contribute to a healthy, strong bone structure.
For starters, make sure your green juice contains a lot of solid green veggies—such as parsley, cilantro, romaine lettuce, kale, and collard greens—that can provide the body's bones with plant-based calcium for bone building, says The Nutrition Twins.
The greens commonly in green juice are very rich in vitamin C, which helps in forming collagen to further strengthen your bones.
"Green veggies are also rich in vitamin K, which has a big role in strengthening bone and boosting bone formation, which means it helps to strengthen the bone matrix," The Nutritions found in the journal Bone Reports.
Kefir is a probiotic, fermented drink that is traditionally made by adding kefir grains to either cow's milk or goat's milk. While Kefir can be made dairy-free with other sweet alternatives—such as coconut water or coconut milk—they will not offer the same nutritious benefits as dairy-based kefir, Healthline reports.
This grain-based beverage "has been shown to improve bone mineral density and given that a one-cup serving contains numerous bone-building superstars such as 9 grams of protein, 25% of the DV for calcium and 20% of the DV for phosphorus, as well as vitamin D (12% of DV), it's no surprise," explain The Nutrition Twins.
Jordan Summers-Marcouillier
Jordan Summers-Marcouillier was born and raised in San Jose, California and now works as a writer in New York, NY.
Read more about Jordan