7 Fast-Food Brands Trying to Take Over the World
Let's take a look at the brands looking to follow in McDonald's footsteps and expand internationally in a major way.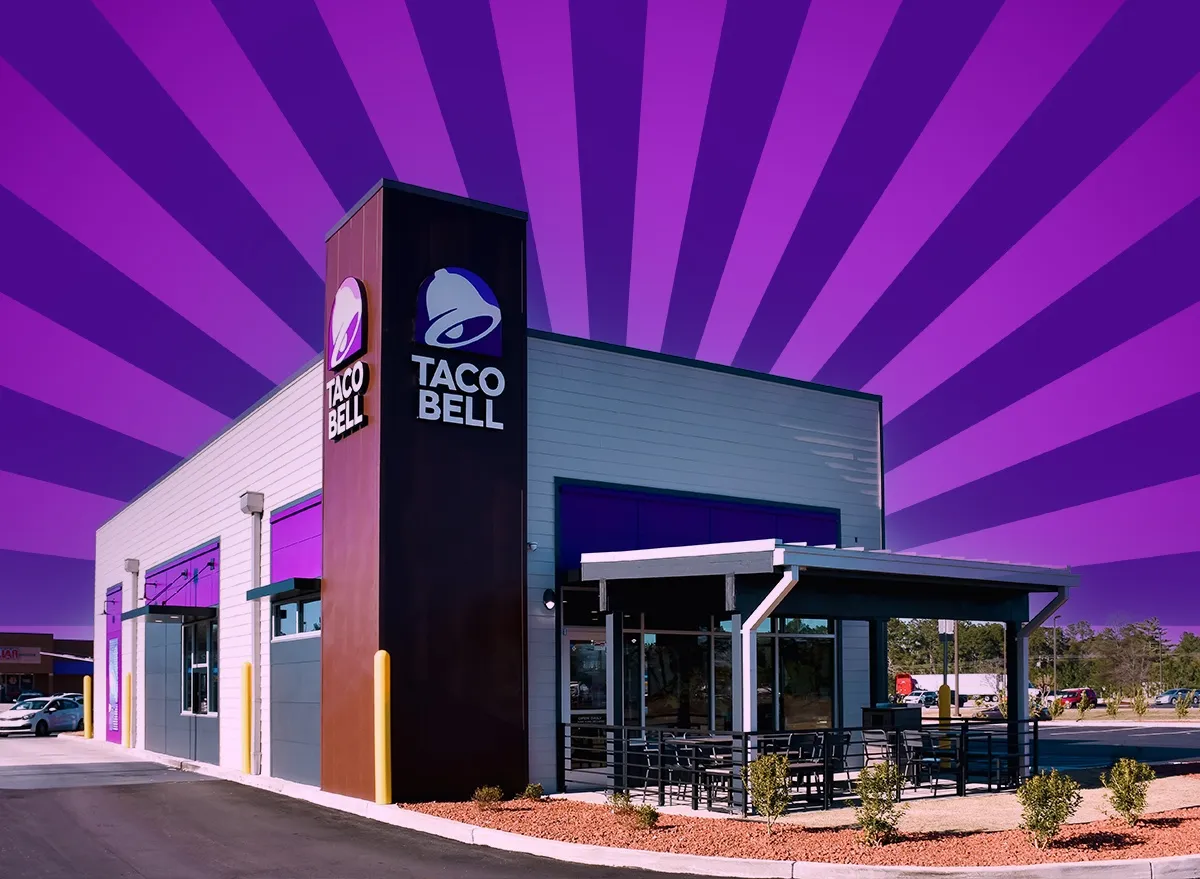 Having a solid footprint in the U.S. is obviously important for major fast-food brands hoping to be household names, but expanding internationally is a major key to continuing success. There are a whole lot of stomachs beyond the borders of the United States hungry for some new cuisine, and that means there's lots of money to be made as well.
Take McDonald's for example. The home of the Big Mac is the undisputed king of fast-food chains, taking in over $23 billion in revenue last year. Profits like those wouldn't be possible if it weren't for Mickey D's near-ubiquitous global presence.
Travel nearly anywhere in the world and chances are the Golden Arches won't be too far. There are more than 38,000 McDonald's restaurants spread across over 100 countries. To give an idea of just how integral Mickey D's international expansion efforts have been to its bottom line, internationally operated markets made up the largest portion of McDonald's revenues in 2021 ($12.09 billion).
Indeed, America may be synonymous with fast-food culture and the drive-thru, but exporting that experience to the rest of the world has proven to be an extremely lucrative endeavor for fast-food chains of all types and sizes. Let's take a look at seven additional fast-food brands looking to follow in McDonald's footsteps and expand internationally in a major way.
Papa Johns
The fourth largest pizza chain in the US, Papa Johns already operates an impressive 5,000+ overall restaurants and 2,500 international locations.
So, while the pizza brand is no stranger to expansion, boasting units all over Europe, Asia, and South America, Papa John's just announced a new store design intended specifically for markets outside North America. The new prototype is all about prioritizing flexibility for operators and calling more attention to the chain's use of fresh ingredients. Crisp colors and decor are complemented by new state-of-the-art ordering stations and digital screens.
The first of these new international units recently opened in China, and more locations are currently being built in Kenya, Saudi Arabia, Jordan, and the United Arab Emirates. Papa John's international restaurant count has already increased by 41% over just the past five years, and the chain believes this new design will help accelerate even more growth outside the USA.
Taco Bell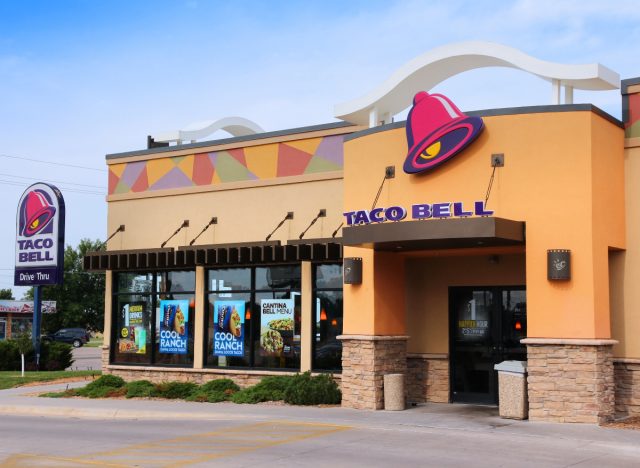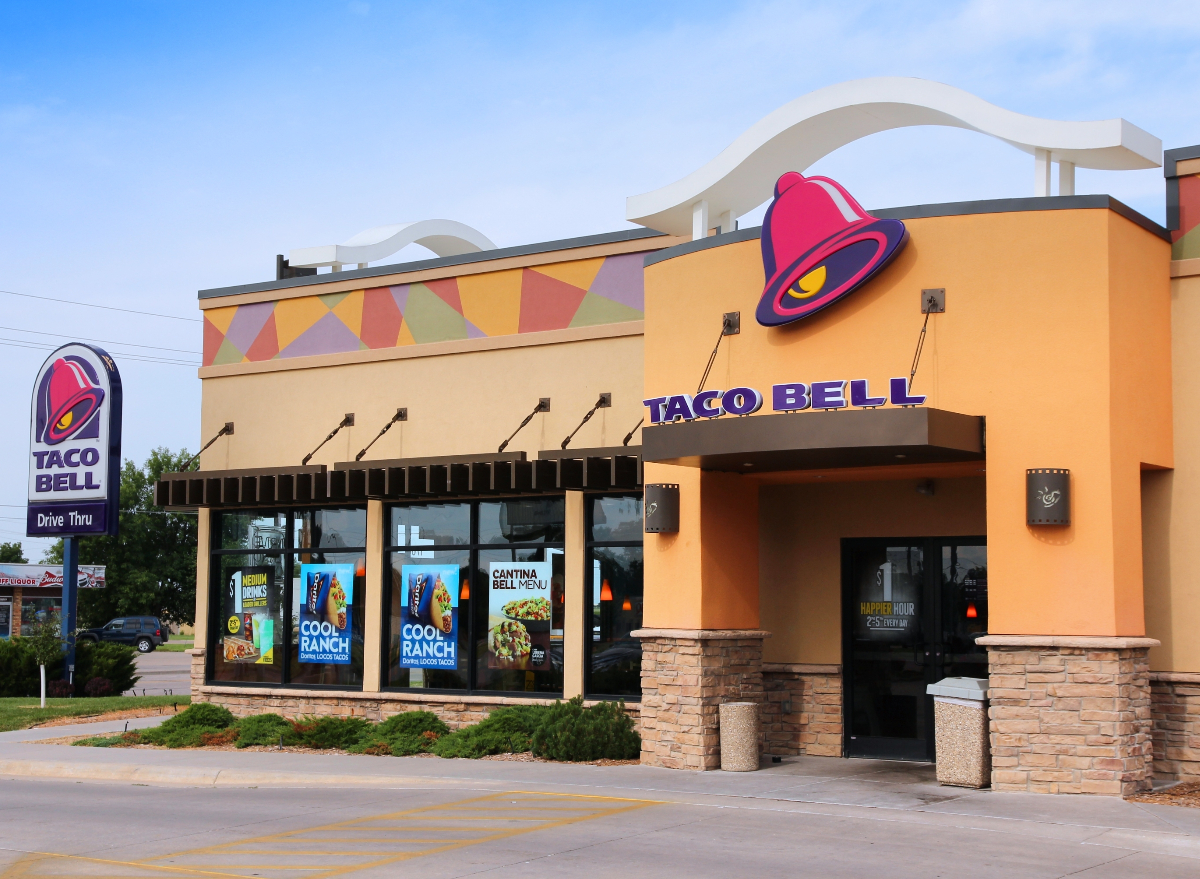 The Mexican fast-food chain that invites customers to Live Más has enjoyed incredible international growth in recent years. In fact, Taco Bell opened its 100th restaurant in Spain last year, and is set to open its 100th Chinese location in the near future.
"Taco Bell International has built 40% of its current estate within the last two years," Yum Brands CEO (Taco Bell's parent company) David Gibbs commented earlier this year. Today, Taco Bell has over 1,000 international locations.
Somewhat surprisingly, entering new markets wasn't a priority for the Taco Bell brand for many years, as Yum Brands opted to focus on the international expansion of sister chains Pizza Hut and KFC. That all changed when Julie Felss Masino was named Taco Bell president of international in 2020.
"We're only in 31 markets today," she told investors at the end of 2022. "If you just look at the 150 markets that Yum operates in around the world, there's just so much white space there. There's multiple thousands [of restaurants] still available to be built there."
Little Caesars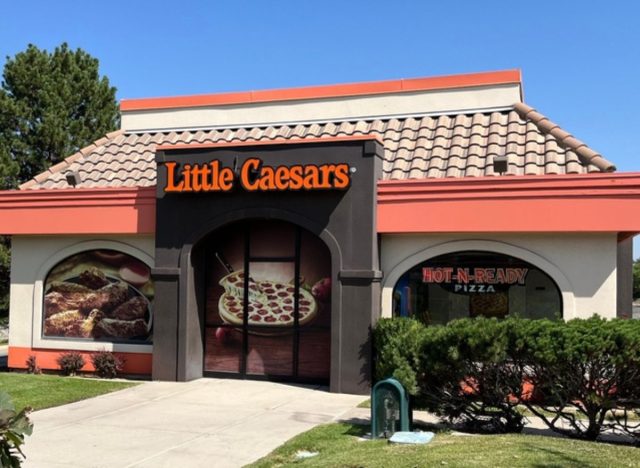 Little Caesars may want to change its name to Big Caesars in the near future if its expansion efforts continue at their current rate. The third biggest US pizza chain has been spreading its delicious menu items all over the world recently, and shows no signs of slowing down.
The pizza chain recently re-entered the UK market for the first time in over two decades at the end of 2022 with a new unit in Derby, and more local locations are planned in Liverpool and London. Meanwhile, the first Little Caesars in Portugal just opened for business about a month ago, and more locations in Lisbon should open this year as well.
"The European pizza industry is valued at over $53 billion and is projected to continue growing year-over-year," Jeremy Vitaro, chief development officer for Little Caesars Pizza, said in a release. "Now is the time to capitalize on that growth momentum. We are seeking additional franchisees who are interested in entering into area developer agreements in the U.K, as well as Spain, Germany and France."
Besides Europe, Little Caesars is also expanding into international markets like the Middle East and South America.
Wingstop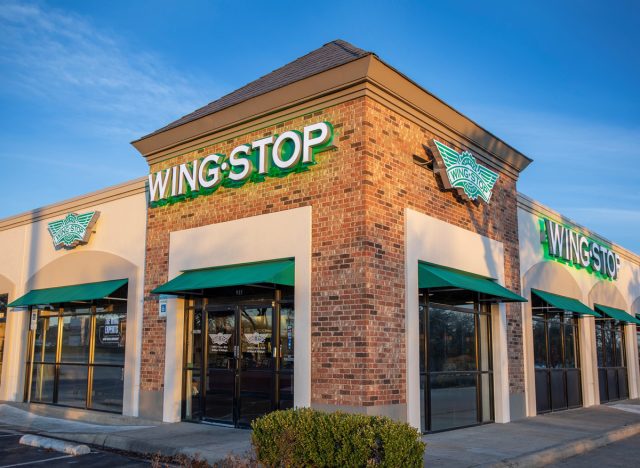 Founded in 1994 in Texas, Wingstop has grown into one of the premier casual chicken wing chains out there today. It's no secret that Americans love chicken wings for a special occasion or while watching the big game, but Wingstop has also enjoyed serious international success. For example, around a decade ago the chain opened locations in Singapore and the Philippines.
Fast forward to today, and Wingstop continues to pursue new, untapped markets. The brand entered the Spanish market in 2022 with the opening of 4 "ghost kitchens" (delivery only) in Madrid. The new Spanish restaurants are just one aspect of a larger expansion plan for Wingstop that the chain hopes will one day lead to 3,000 international units.
Meanwhile, 16 new Wingstop units have opened in the UK over the past few years, and posted fantastic profits, reporting average unit volumes more than $2 million higher than US Wingstop units. "The U.K. has successfully attracted a young, urban and loyal customer base, providing confidence in the appeal of the brand and the runway for growth," the brand commented.
Circling back to Asia, the chicken wing chain is also expanding its operations in the Asian market mightily. The brand plans on opening 60 units in South Korea over the next decade, and doubled its commitment from 60 to 120 Indonesian restaurants by 2028.
Domino's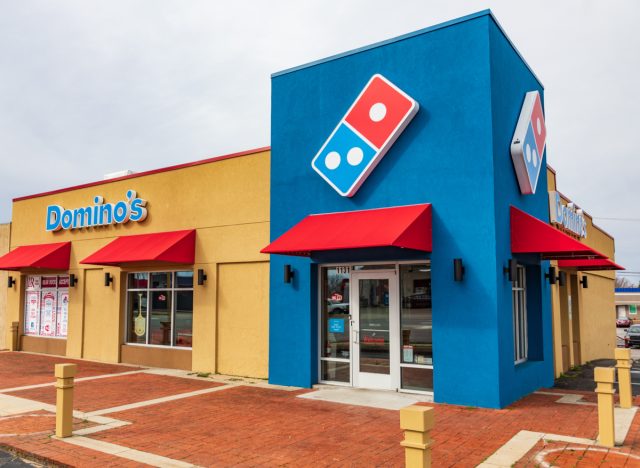 Domino's certainly could take a break from international expansion. After all, the mega-successful pizza brand is already active in over 90 markets worldwide. Over one million people eat Domino's every day!6254a4d1642c605c54bf1cab17d50f1e
The pizza chain is hardly resting on its laurels, though, announcing its entrance to two new international markets just a few months ago: Latvia and Uruguay. The first ever Domino's in Latvia opened late last year in the capital city of Riga, as well as a new restaurant in Montevideo, Uruguay.
"Establishing our brand in Uruguay and Latvia provides an excellent opportunity for Domino's to continue growing globally," Art D'Elia, executive vice president of Domino's International, said in a press release. "We have been on a mission to bring our delicious pizzas and unmatched customer service to more markets, including Uruguay and Latvia, and we look forward to serving new customers there."
Domino's is also planning to add an additional 1,300 units across the Indian market in the coming years. There are already over 1,700 Domino's restaurants in India spread across 371 cities.
Popeyes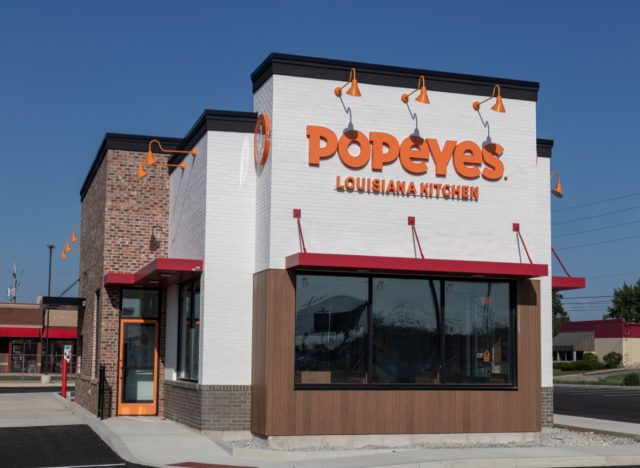 Popeyes may be all about Louisiana-style chicken, but that doesn't mean the brand can't bring its delicious menu offerings to patrons all over the world. In 2021, the chicken brand announced plans to open hundreds of locations in Mexico and the United Kingdom in the coming years.
In November 2022, Popeyes' parent company (Restaurant Brands International) also announced an ambitious European expansion plan to bring hundreds of Popeyes (and Burger Kings) to the Czech Republic and Poland. The first Popeyes units in Romania and India also opened their doors in 2022, and the very first Popeyes in Paris, France just opened in early 2023.
Chick-fil-A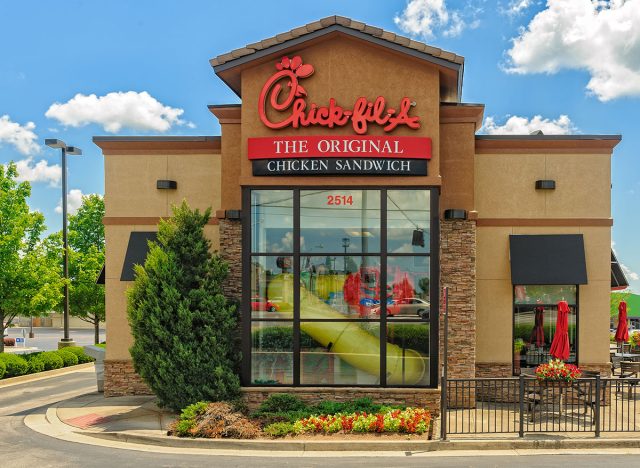 Chick-fil-A has enjoyed incredible success since its founding in 1946. Despite only being open for six days per week, this chicken brand known for a simple, straightforward menu is one of just seven US chains that has crossed the $10 billion threshold in terms of domestic systemwide sales.
Considering Chick-fil-A had just under 2,900 units in total as of early 2023, those are incredible numbers. As far as restaurants outside the U.S., the chain operates just eight units in Canada.
That may soon change, however, as CEO Andrew Cathy told The Wall Street Journal earlier this month that Chick-fil-A is planning on opening restaurants in both Europe and Asia by 2025 and hopes to have a presence in five international markets by 2030. "We feel like it's time to continue to innovate and try and test how we will do in international markets so that we can learn," Cathy commented.
Chick-fil-A will invest $1 billion toward international expansion efforts moving forward.
John Anderer
John Anderer is a writer who specializes in science, health, and lifestyle topics.
Read more about John