10 Fast-Food Chains That Use the Highest Quality Beef
Some chains are going above and beyond for this popular protein.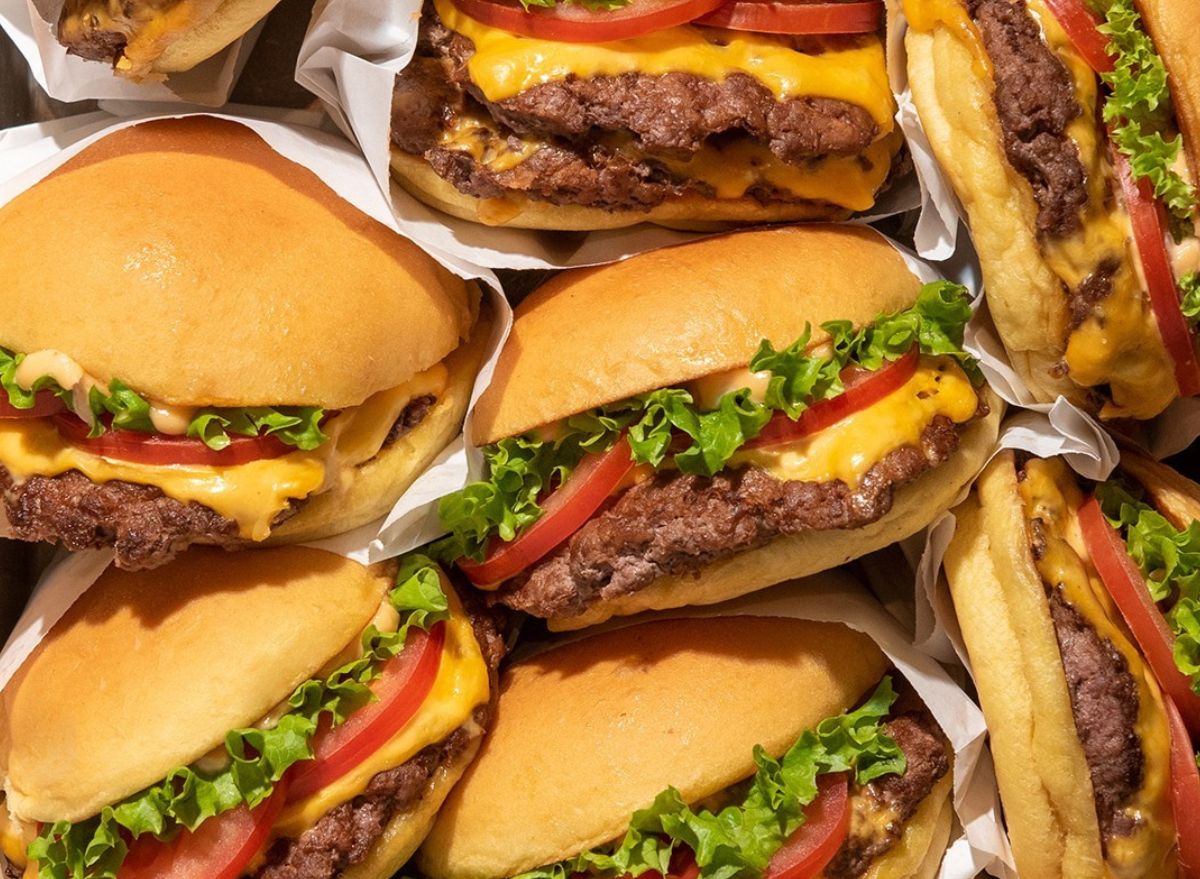 While fast-food chicken has been having its own moment in recent years, it's safe to say that beef will never go out of style. And beef lovers currently have tons of craveable fast-food options at their disposal, from the juicy burgers at Five Guys to the steak burritos at Chipotle.
But if you're only on the hunt for the best quality fast-food beef, there are certain chains that stand out from the rest. Sure, brands like McDonald's and Burger King win some points for only using 100% pure beef in their burger patties, but that standard has become more of a baseline. Some fast-food chains are going above and beyond to ensure that they only serve customers the absolute best beef, like solely working with suppliers that raise cattle humanely, prohibiting the use of antibiotics or hormones, and only selecting the most premium cuts of meat for their menu.
Luckily, companies that do offer superb proteins are usually pretty transparent about what makes their beef great, so we've compiled all the knowledge customers need to seek out chains that are a step above the others.
Here are the 10 fast-food chains that use the highest quality beef.
BurgerFi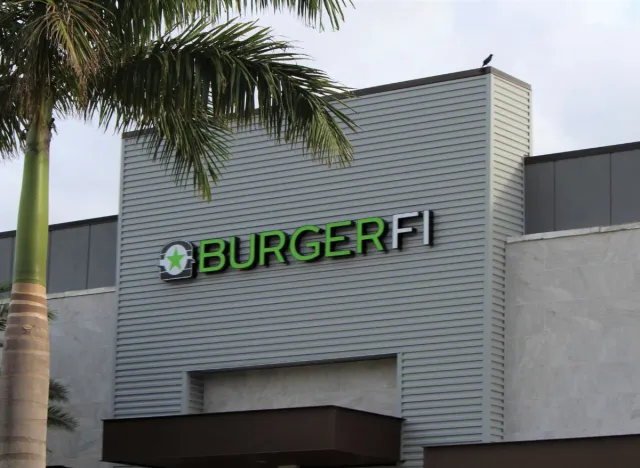 BurgerFi is so committed to serving up high-quality beef that only 1% of the beef produced in the United States meets its strict standards. In fact, the chain touts that its 100% American Angus beef comes from "some of the best ranches in the world."
"We work only with ranchers who share our belief that cattle should roam free and live a happy, relaxed life. All cattle is raised on natural feed like pasture grass, hay, grains and legumes before being finished on a corn-based diet for true corn-fed flavor and optimum marbling," the chain explains on its website.
The beef BurgerFi uses for its burgers is also never exposed to any steroids, antibiotics, growth hormones, chemicals, or additives.
Panera
While beef isn't widely featured on Panera Bread's menu (the Toasted Steak & White Cheddar sandwich is currently the only beef option), the bakery-café chain still has high standards for how the cows it uses are raised. In 2021, 100% of Panera's steak came from cows that were grass-fed, pasture-raised, and grass-finished, which means that they ate nothing but grass and other foraged greenery for their entire lives.
Additionally, the chain has a set of animal welfare standards that call for suppliers to raise animals humanely and strictly limit the use of antibiotics to treat sick animals or control disease outbreaks. In good news, Panera said that beef and all other animal proteins met its animal welfare requirements in 2021.6254a4d1642c605c54bf1cab17d50f1e
"We believe these practices are not only better for the animals, but also result in better tasting ingredients," the company writes on its website.
Customers can hope that suppliers have continued to follow or exceed Panera's standards since 2021, though the company's website doesn't give currently say if suppliers met the requirements in 2022 or 2023.
Chipotle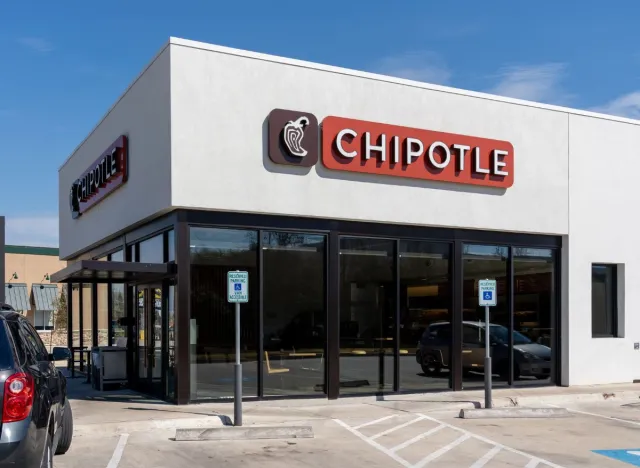 Chipotle restaurants have long boasted a limited list of high-quality ingredients, and that trend extends to its beef. For years now, all of the company's meat has come from animals raised without the routine use of antibiotics and no added hormones ever.
It has also committed itself to only using responsibly raised meat with high animal welfare standards. Plus, the entire menu is completely free from all artificial colors, flavors, and preservatives, so you'll know you're biting into something undeniably real every time you add Chipotle's grilled steak or smoky barbacoa to your burritos.
Mooyah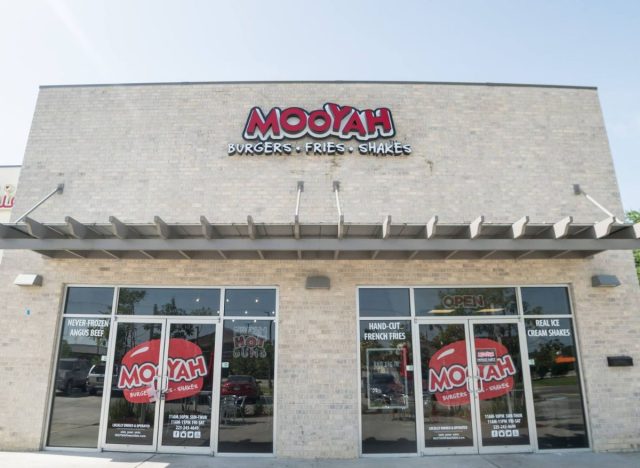 Mooyah stands out in a pool of larger, better-known burger chains with an impressive dedication to serving only the highest-quality, most flavorful beef. In fact, all of the beef at this 80-unit chain comes from Certified Angus Beef, a brand with exceptionally high standards.
In order to earn the Certified Angus Beef stamp, Angus beef must first be graded as either USDA Choice or Prime. The USDA considers Choice beef as high-quality, while Prime is a step above Choice because of its more intense fat marbling.
After receiving the Choice or Prime mark, graders evaluate that beef again using 10 strict specifications for marbling, size, and uniformity. Only 3% makes the cut as Certified Angus Beef brand Prime beef, so Mooyah customers can always count on getting burgers with that top-tier level of quality during every visit.
In-N-Out Burger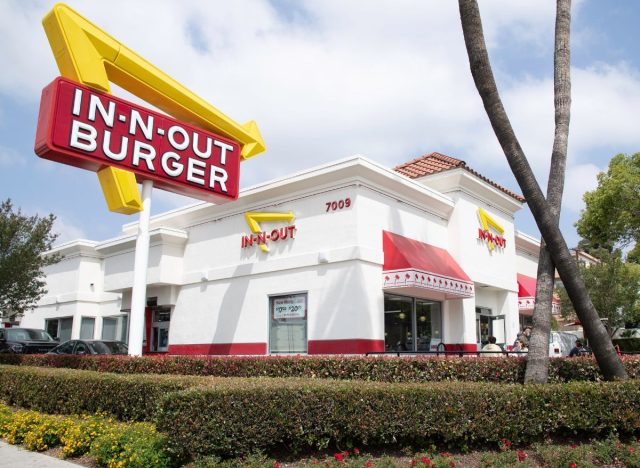 Beloved regional burger chain In-N-Out Burger is deeply involved in every step of beef production to ensure that it only serves the best of the best. That process starts with the cows. In-N-Out only uses fresh meat from premium cattle "selected especially" for the chain. It also uses its own facilities in California and Texas to make the actual burger patties, which feature 100% USDA ground chuck that's free of additives, fillers, and preservatives.
And once the patties are ready, they're delivered fresh to In-N-Out restaurants directly from those patty-making facilities without ever seeing a freezer. As the chain notes on its website: "We control the whole process, so we can be certain of the quality and freshness of every patty we make."
Culver's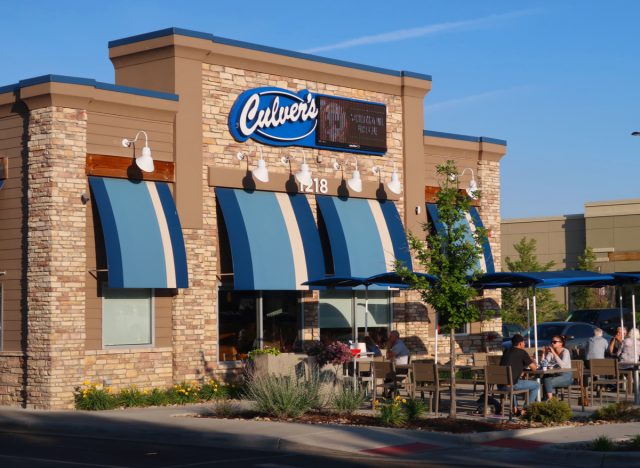 Some fast-food fans attest that Culver's serves the best fast-food burgers around, so it's no surprise that the Midwestern chain offers some top-quality beef. Culver's only uses fresh, never-frozen beef that it sources from American family farms. That decision to avoid the freezer is a key part of what makes its burgers so special when weighed against other fast-food chains.
"Frozen beef loses moisture and when you lose moisture, you lose flavor. And we won't compromise on that," Culver's notes on its website.
The chain is also thoughtful about the type of beef that goes into its filler-free burger patties. It uses a special blend of sirloin, chuck, and plate beef, all of which are well-marbled for extra richness and flavor.
Shake Shack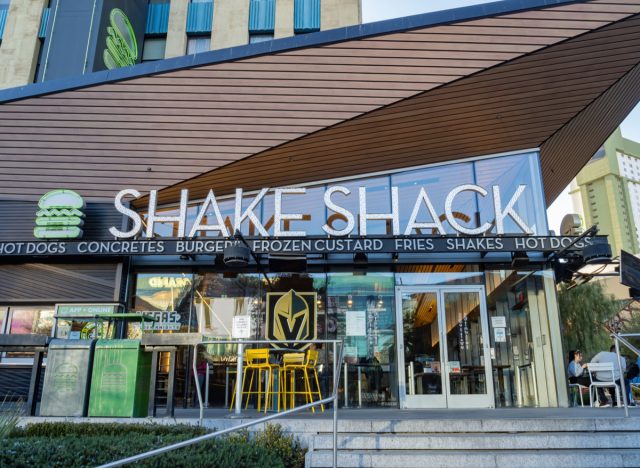 Great beef is at the heart of every great burger chain–and great beef needs to come from great cows. That's why Shake Shack only works with suppliers that follow "the highest animal handling and care standards," according to its website.
All of the cattle behind Shake Shack's beef is humanely raised and fed a diet that contains no animal by-products or sub-therapeutic antibiotics. The chain's 100% Angus beef is also completely free of hormones and any other antibiotics. Shake Shack customers can find that commitment to quality throughout the chain's entire menu.
"We are committed to sourcing only the highest quality ingredients from partners who share our dedication to excellence," the company wrote in its 2022 Stand For Something Good Summary.
Smashburger
When searching for the optimal beef to use for its signature smashed patties, Smashburger went through a lot of trial and error. Per the chain's website, the company actually tried hundreds of different beef options before landing on the Certified Angus Beef brand.
Like at Mooyah's restaurants, this means that only the most elite beef is featured at Smashburger since it has to go through the same rigorous grading system to get the Certified Angus Beef stamp. And once that never-frozen beef reaches Smashburger restaurants across the country, workers will press it onto a hot, seasoned grill to create those juicy, caramelized patties Smashburger customers know and love.
Wendy's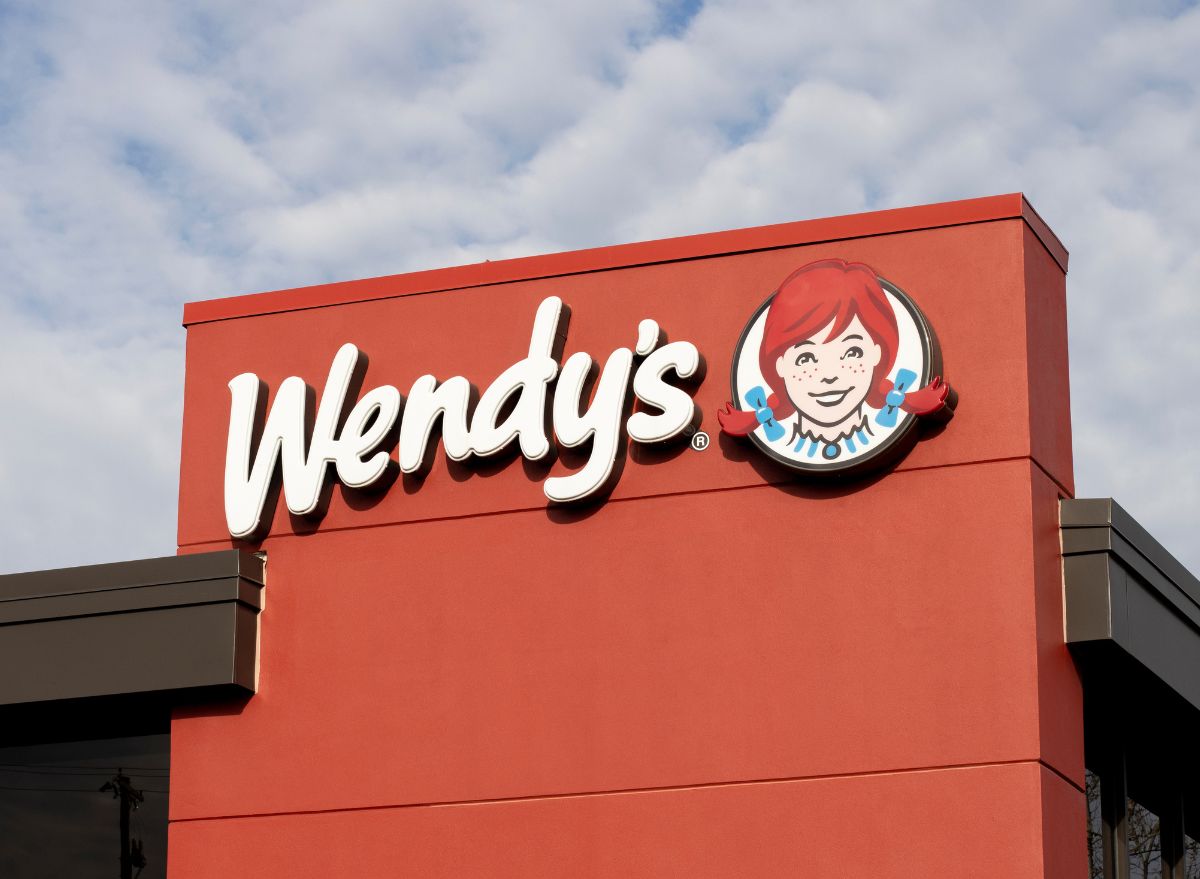 Wendy's has always served up square burger patties for a very specific reason. According to John Li, vice president of culinary innovation at Wendy's, that's so "our customers can see the quality beef before even taking that first bite."
The fast-food giant's commitment to serving quality beef starts with sourcing. Wendy's gets all of its beef from farmers and ranchers who are certified by Beef Quality Assurance, an organization that sets standards for raising beef. The beef itself is 100% real and never contains any fillers or additives. Unlike other fast-food chains that freeze their burgers, Wendy's also ensures that its burgers will never see a freezer by transporting fresh beef patties in refrigerated trucks to restaurants "thousands of times every week" and then cooking them up fresh for customers.
The Habit Burger Grill
The Habit Burger Grill's commitment to great beef is baked right into its slogan: "There's No Substitute for Quality." The burger chain, which has more than 350 locations across 14 states, only uses 100%, never-frozen pure ground beef for its signature Charburgers. Additionally, there are no fillers, additives, or preservatives of any kind in its burger patties.
The burgers aren't the only items where you'll find top-quality beef. Habit also uses USDA Choice tri-tip steak, one of the higher quality grades that the USDA can dish out.
Zoe Strozewski
Zoe Strozewski is a News Writer for Eat This, Not That! A Chicago native who now lives in New Jersey, she graduated from Kean University in 2020 with a bachelor's degree in journalism.
Read more about Zoe